Organic Chocolate Cherry Smoothie Bowl
More and more people are choosing to buy organic produce. Whether that be to avoid pesticides, for environmental reasons or for health reasons, there is no doubt that the UK's appetite for organic food is growing. You can see it in the ever growing organic section in supermarkets and organic drinks and breakfasts/snacks offered in some cafes.
Organic food is best, no doubt about it. Here are a few reasons why:
Organic food is good for you and in a lot of cases tastier and more delicious too! They have fewer pesticides and in some cases more nutrients.
Choosing organic is better for the animals. Happy animals with high standards of animal welfare and no routine use of antibiotics.
Organic produce is better for the planet with better environmental standards and supporting up to 50% more wildlife.
Wake Up To Organic Campaign
I'm so happy to be taking part in the Wake Up To Organic campaign hosted by The Organic Trade Board by helping spread the word and hopefully encouraging you also to take part.
The Wake Up To Organic campaign is taking place on the 14 June 2017. Independent stores and cafes across the country will be serving up free organic mini breakfasts to showcase the range of delicious organic food and drink they have to offer, demonstrating just how simple it can be to make the switch to organic.
Who could say no to a free nourishing organic breakfast??
How can you take part
You can take part by visiting one of your local independent stores or cafes that have enlisted to take part in the campaign – find out here which of your local stores are taking part. Over 220 stores are confirmed to be taking part in this years campaign. Local stores – independent retailers, delicatessens, farm shops and cafés.
For example, if you're based in Manchester like I am, you can visit one of the participating stores/cafes below:
You're also invited to share your favourite organic recipes, breakfast tips and experiences on the day (14th June). last year the campaign reached nearly 100,000 people! Let's make sure we beat that record this year!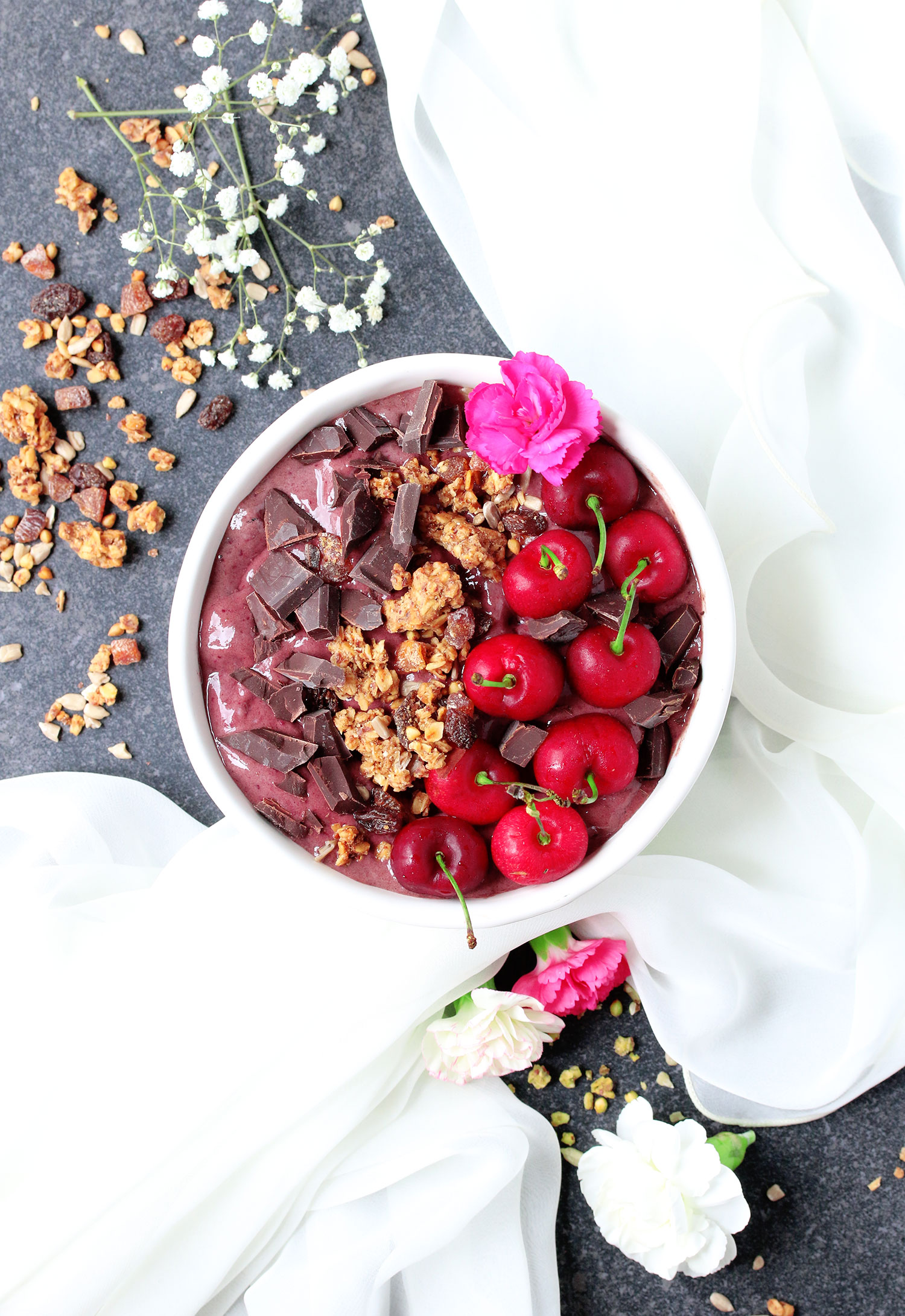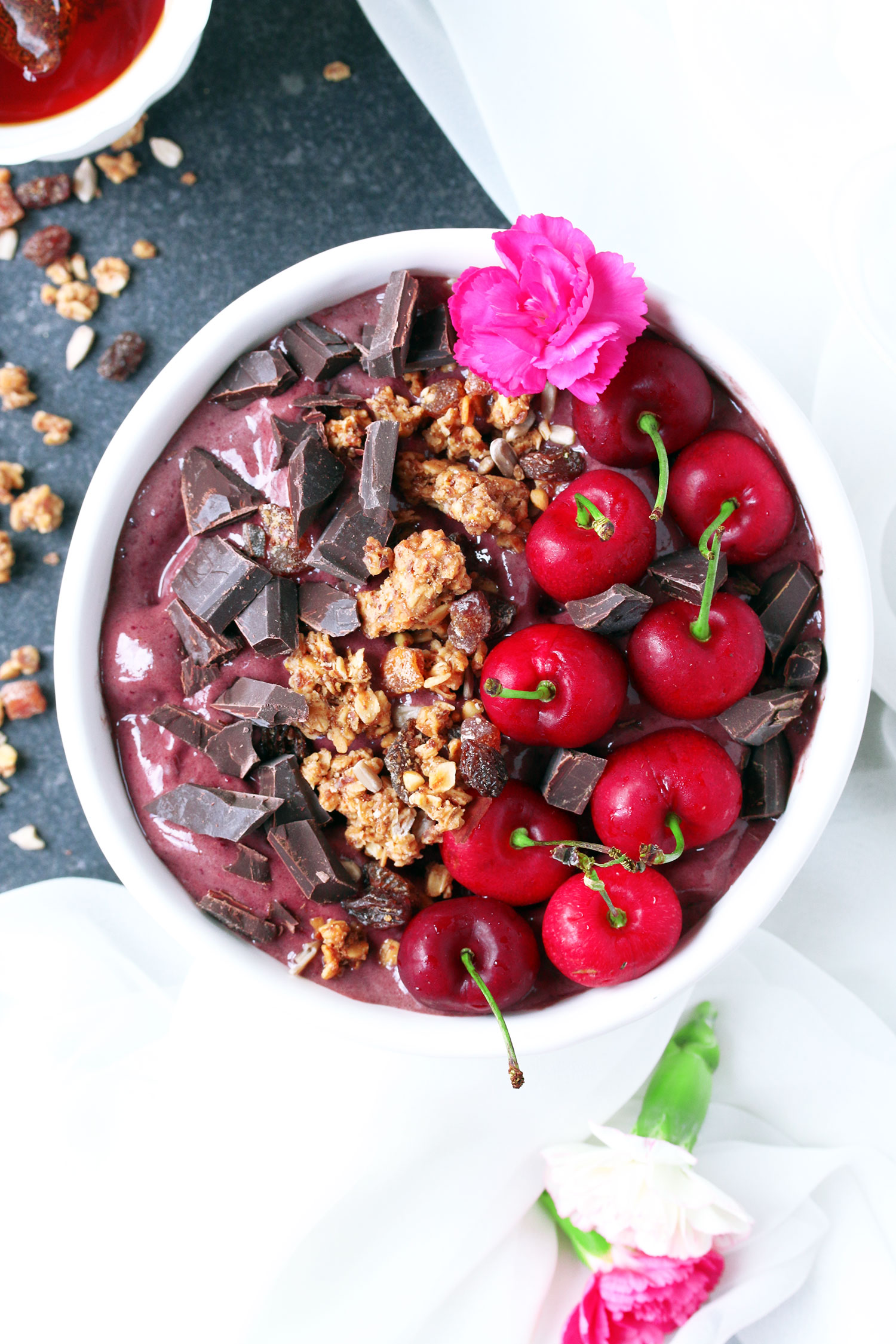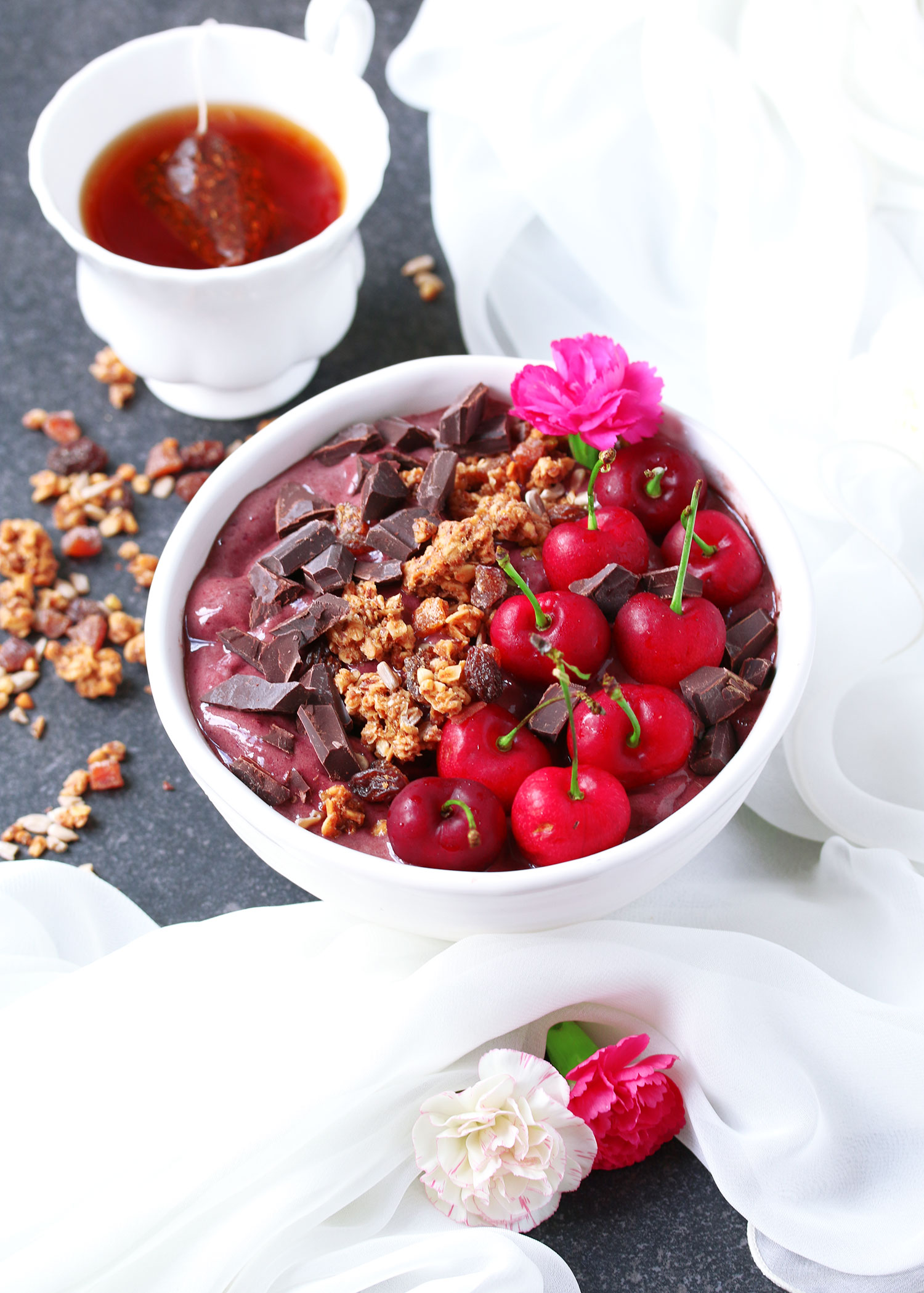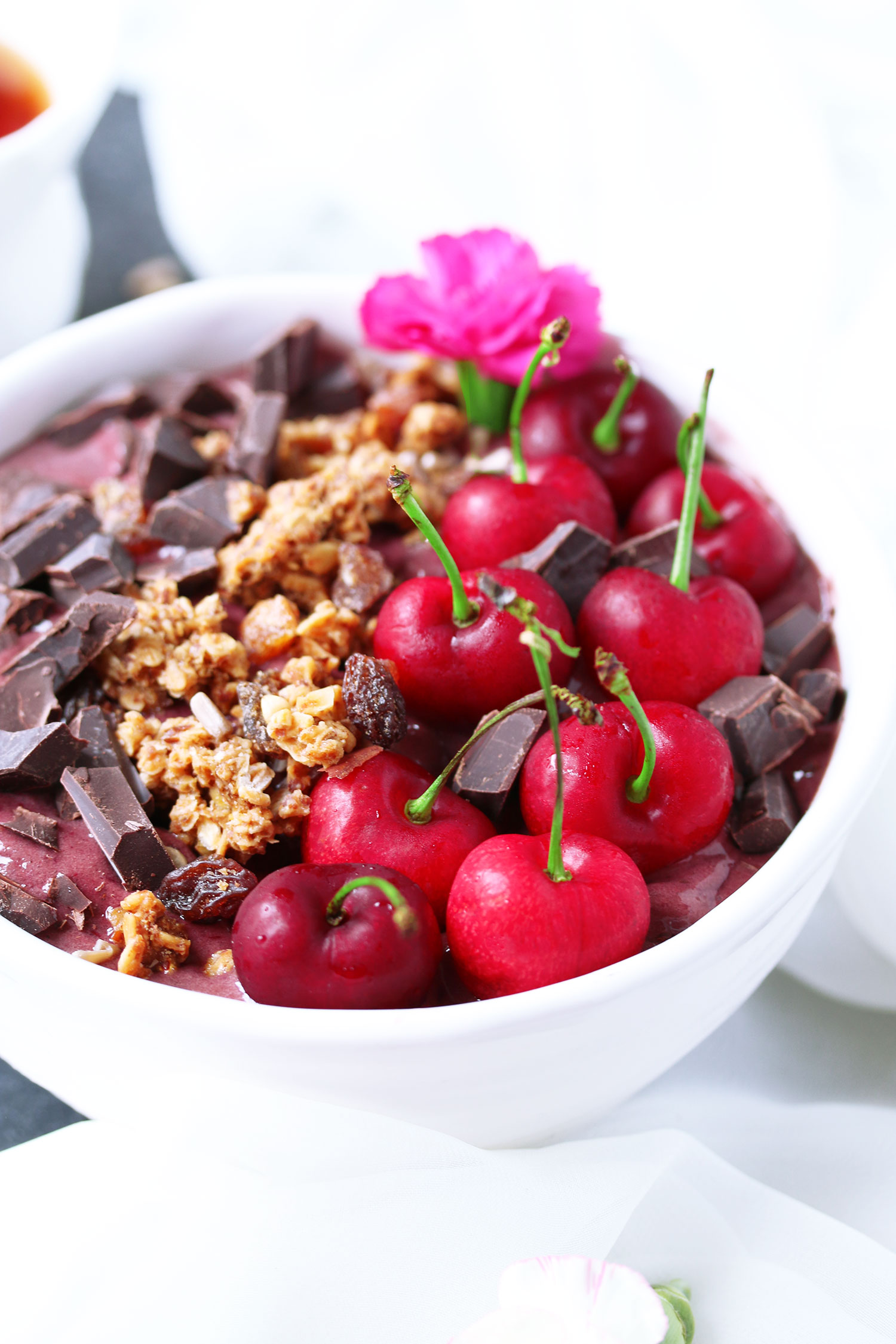 So here's my humble organic recipe submission – Organic Chocolate Cherry Smoothie Bowl. Simple, healthy and tastes like a naughty treat 😀 topped with organic dark chocolate and organic granola for a lovely crunch.
---
Organic Chocolate Cherry Smoothie Bowl
Serves: 2
Ingredients:
2 frozen organic bananas
1 cup organic cherries
2 tbsp organic cocoa powder
1 tbsp organic milled flaxseed
1 tbsp organic almond butter
Splash of organic oat milk
2 scoops organic chocolate protein powder
Toppings:
More cherries
Alara organic gluten-free granola
Chopped organic dairy-free dark chocolate
Method:
Blend all the ingredients together in the blender until smooth. Add more milk for a thinner consistency.
Pour into your favourite bowl and add your toppings.
Enjoy!
---

Thanks to The Organic Trade Board for sponsoring this post. Commissioned posts is how I'm able to continue working on the blog and creating recipes and recipe videos for you. As always, all opinions are my own.
Share This Post