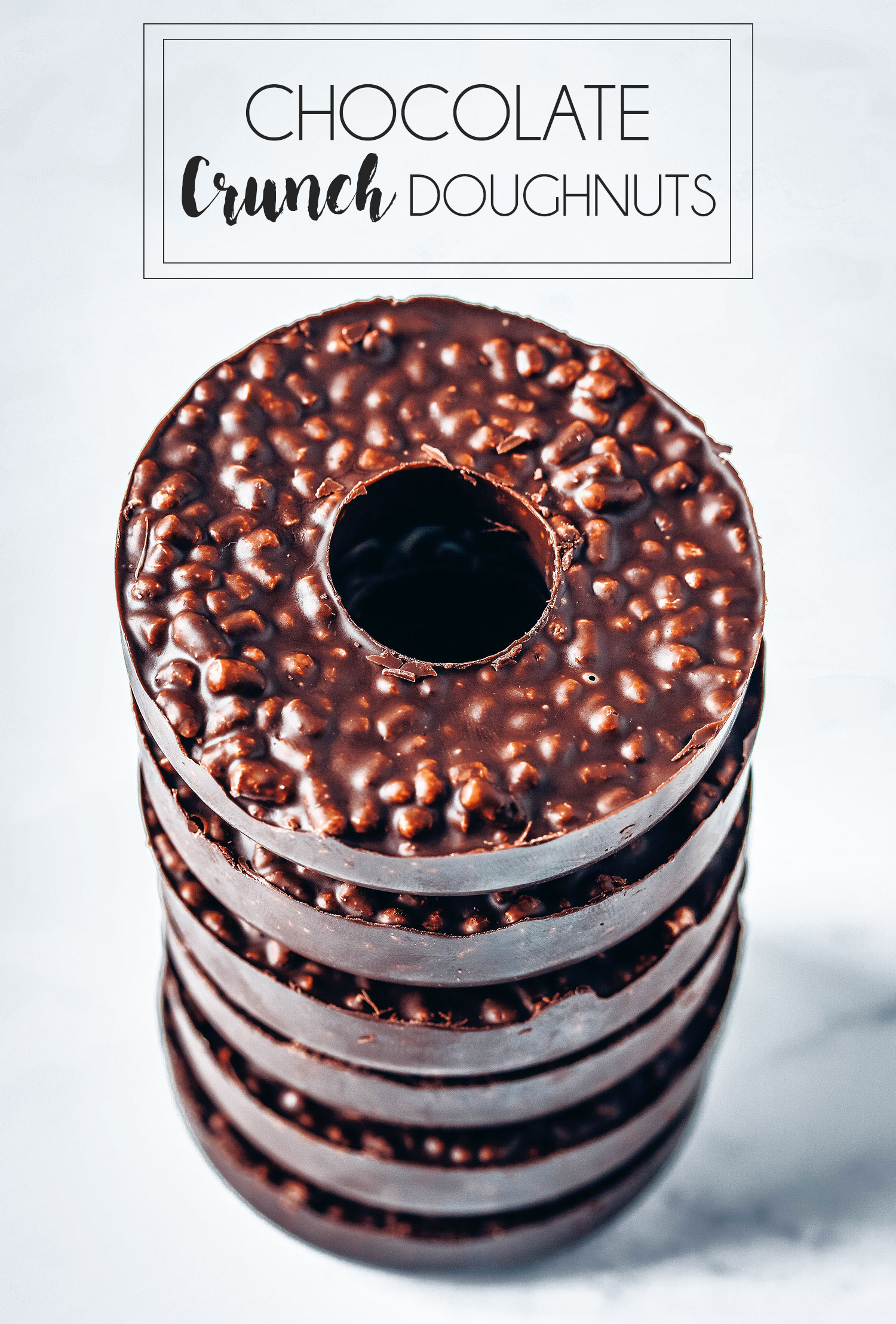 3-Ingredient Chocolate Crunch Doughnuts (Vegan)
A chocolaty, crunchy treat that's simple, quick to make and only calls for 3 ingredients! It really doesn't get easier than this.
I used 70% dairy-free dark chocolate, but it will work with any chocolate you prefer. I also used protein crispies, but rice crispies or quinoa pops will work just as well.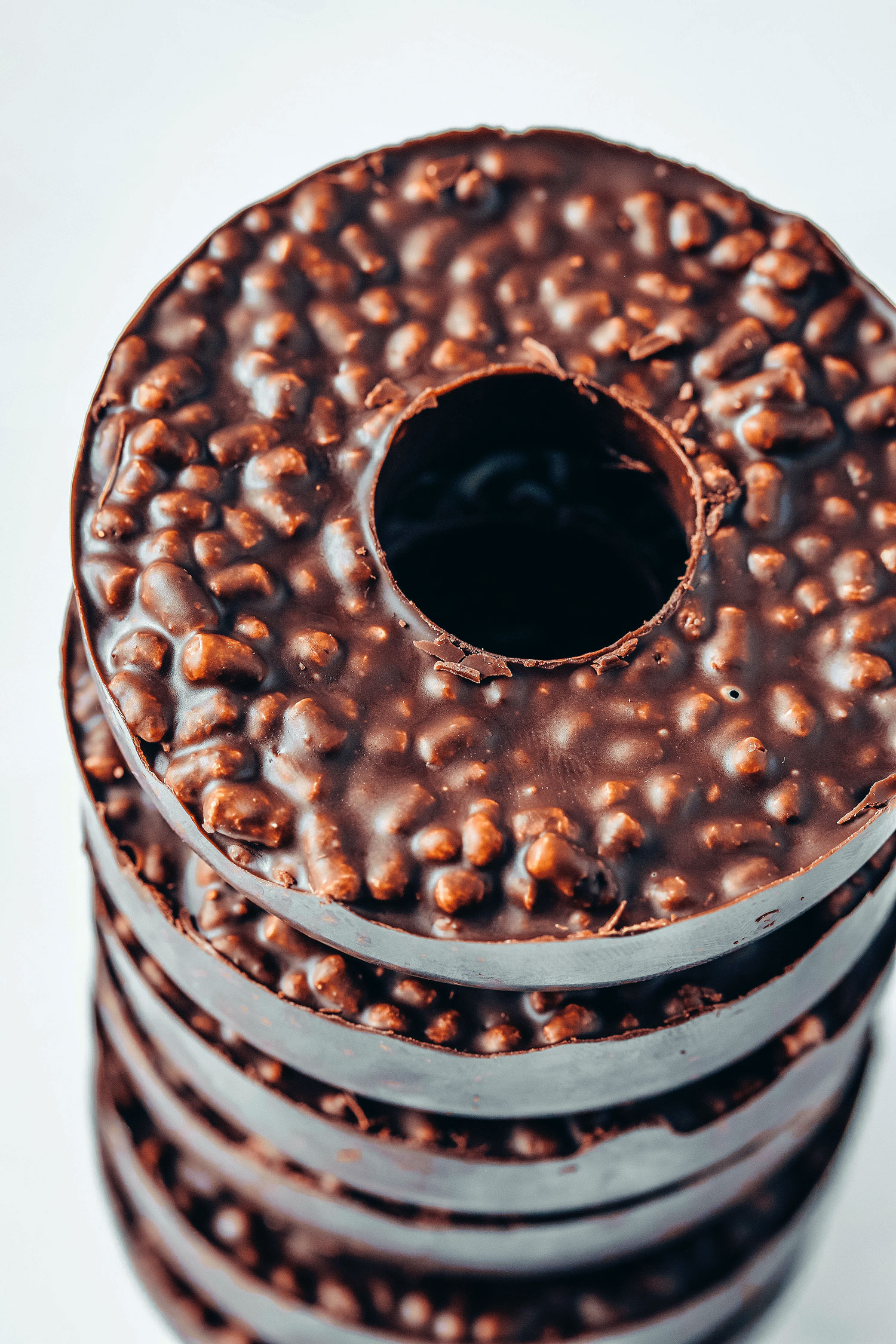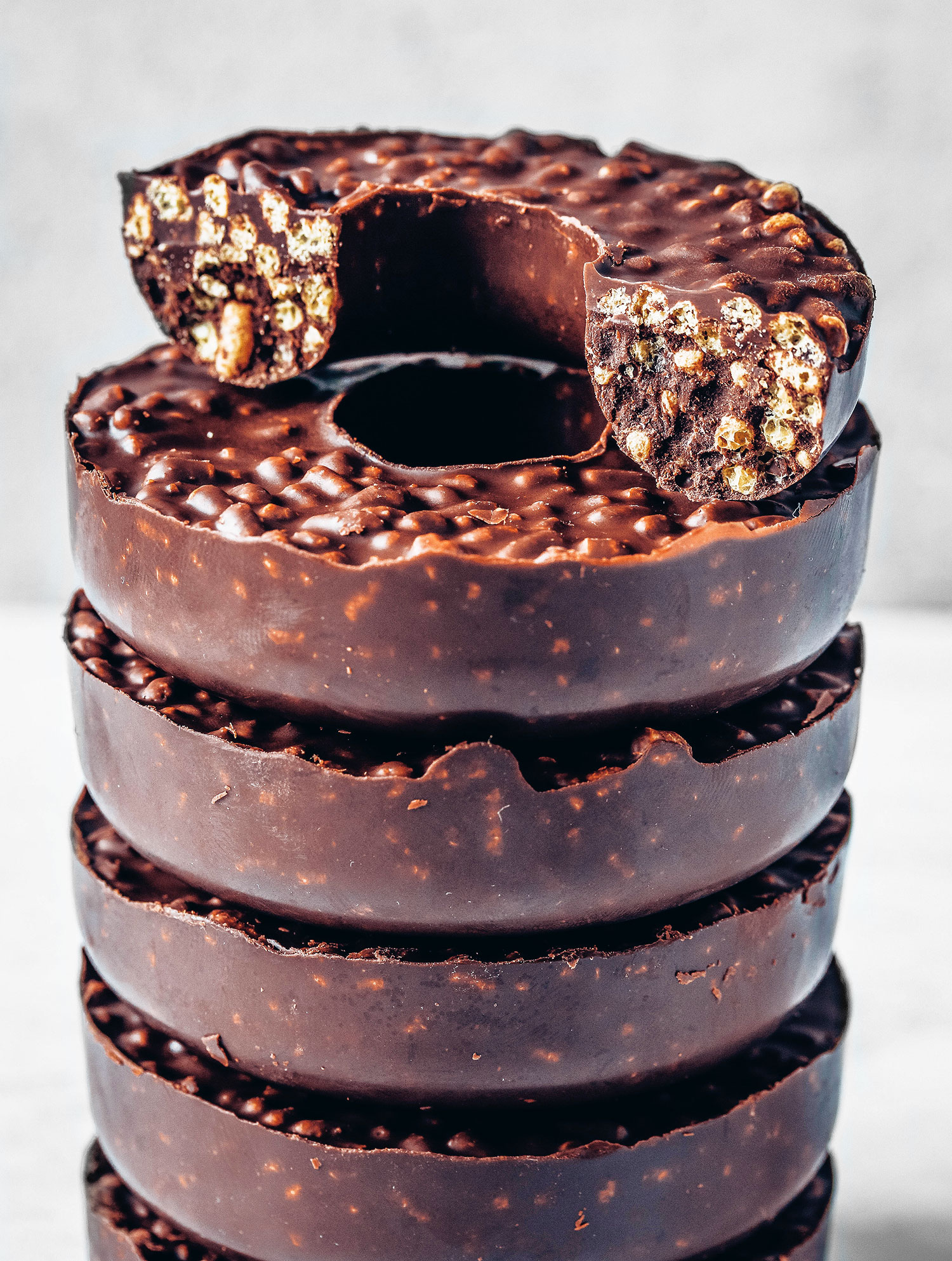 I thought it would be a fun idea to shape them into doughnuts by using silicon doughnut moulds (these are the ones I use) They're so much more fun than plain old boring bars, don't you think? ;P
If you remake this recipe and post it on social media, make sure you take me using the below handles so I can see them!
Look forward to seeing your beautiful recreations 😀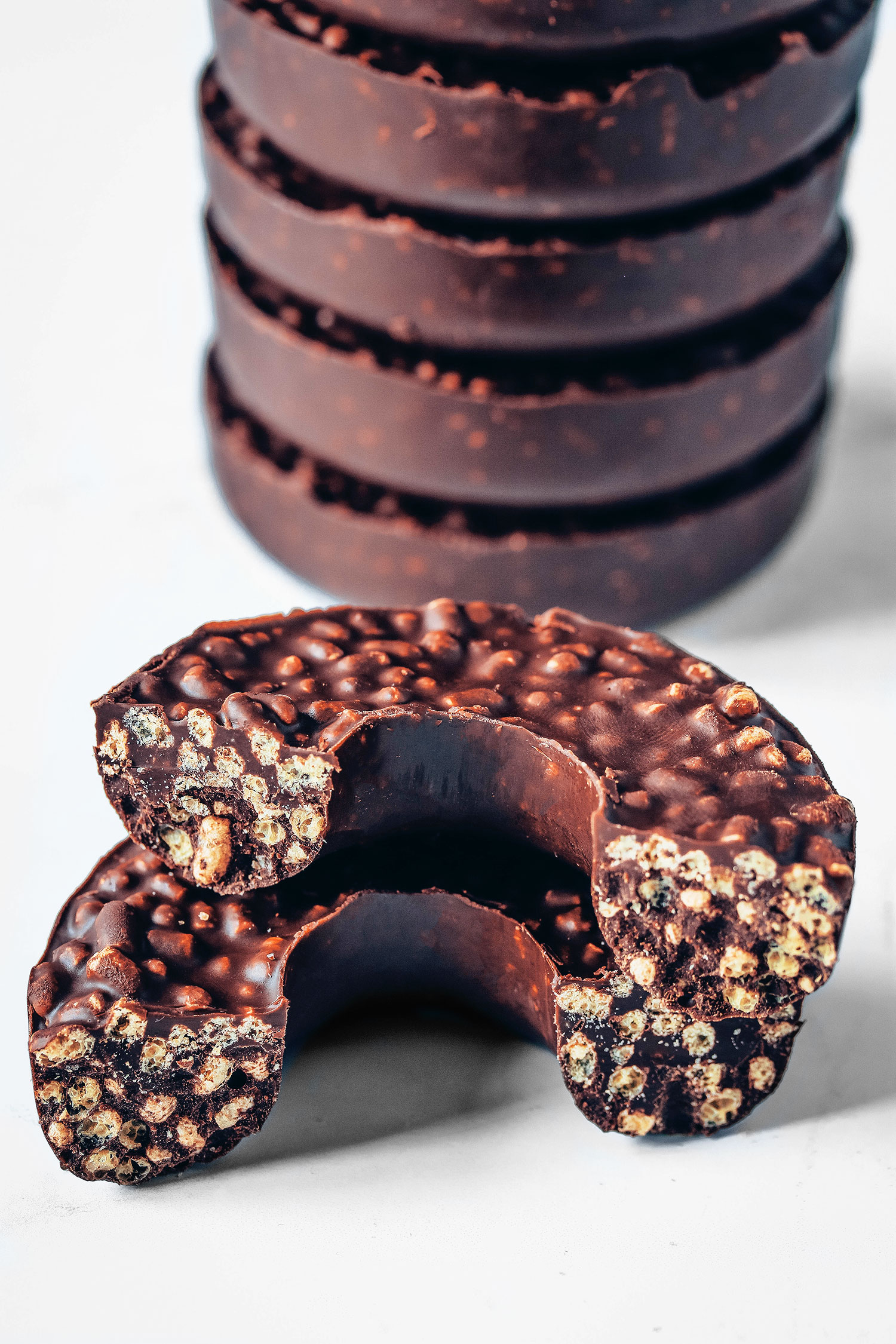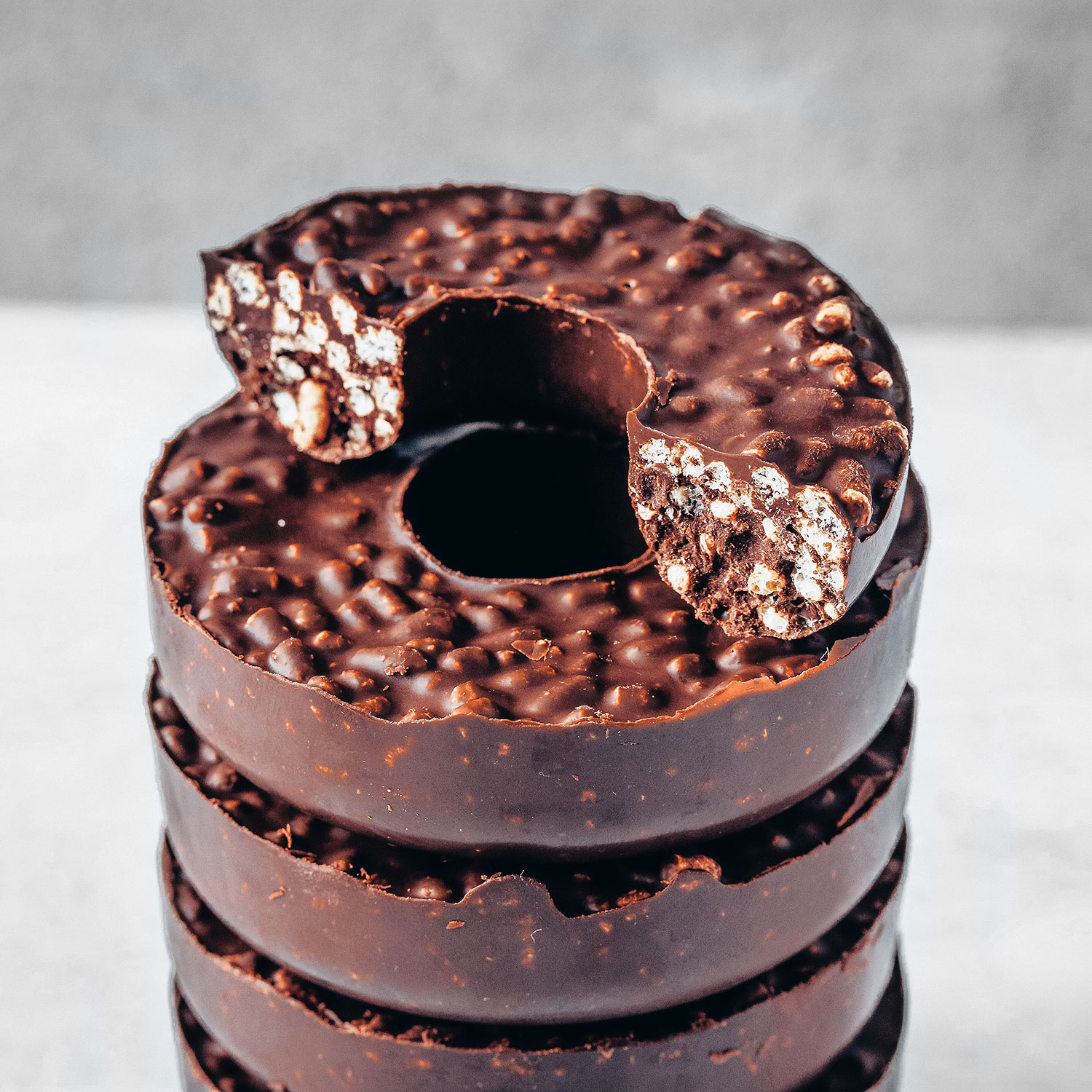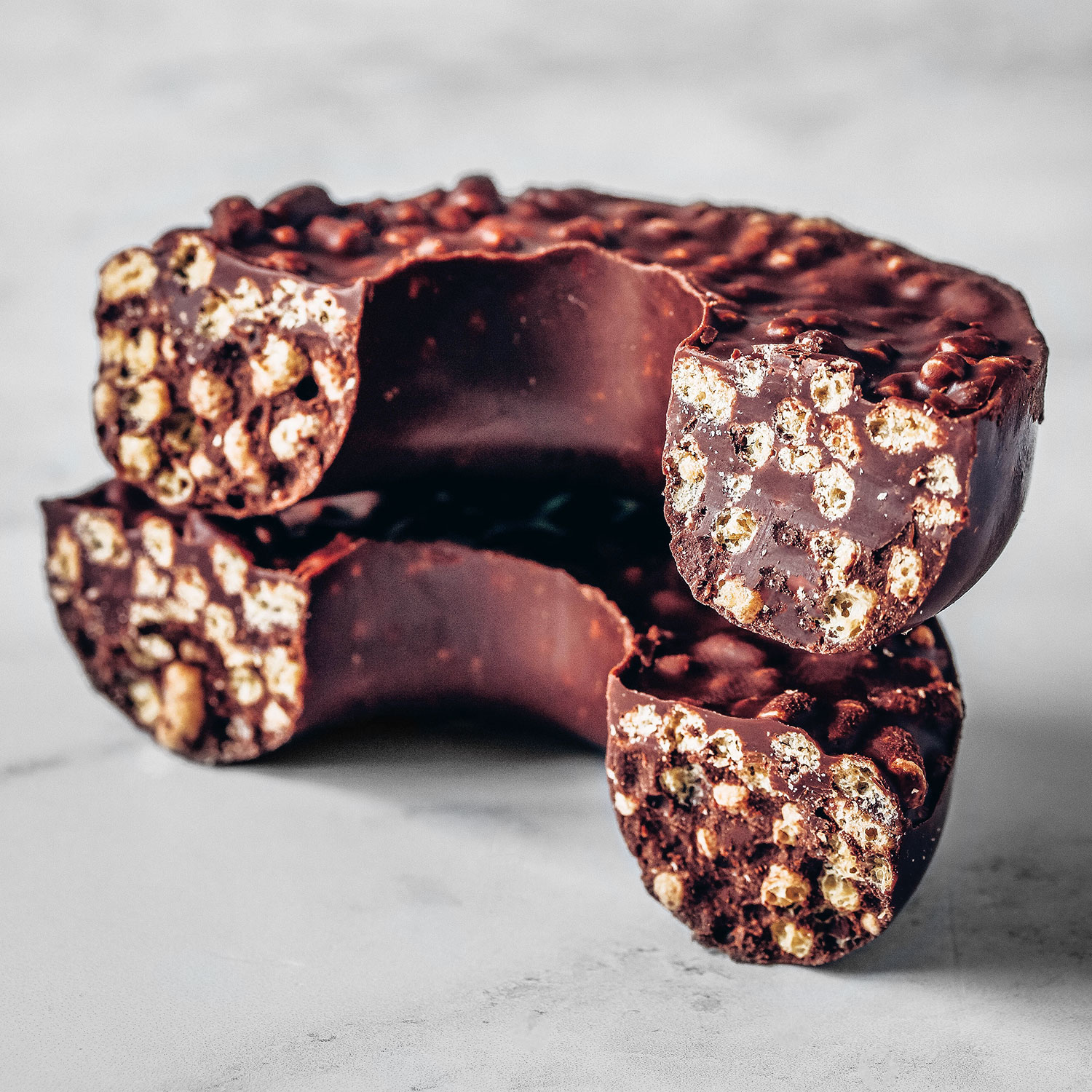 ---
3-Ingredient Chocolate Crunch Doughnuts (Vegan)
Makes – 6
Ingredients
200g dairy-free dark chocolate
2 tbsp almond butter – any nut butter will work, or you can use a seed butter/coconut oil for a nut-free version
1 cup protein crispies, rice crispies or quinoa pops
Method
Break up the chocolate into a heatproof bowl, then add in the almond butter. You can either melt it in the microwave, stirring every minute or so, or you can place it on top of a small pan of simmering water until it has completely melted.
Add the crispies into the bowl and fold to combine.
Divide the mixture between 6 doughnut rings. Place in the fridge for 1-2 hours or until the chocolate has set.
Enjoy!
Store in an air-tight container in the fridge. You can freeze any leftovers.
---

Share This Post