5-Ingredient No-Bake Chocolate Covered Brownies
Delicious and so decadent – these 5-ingredient no-bake chocolate covered brownies are the perfect no fuss, easy and delicious treat!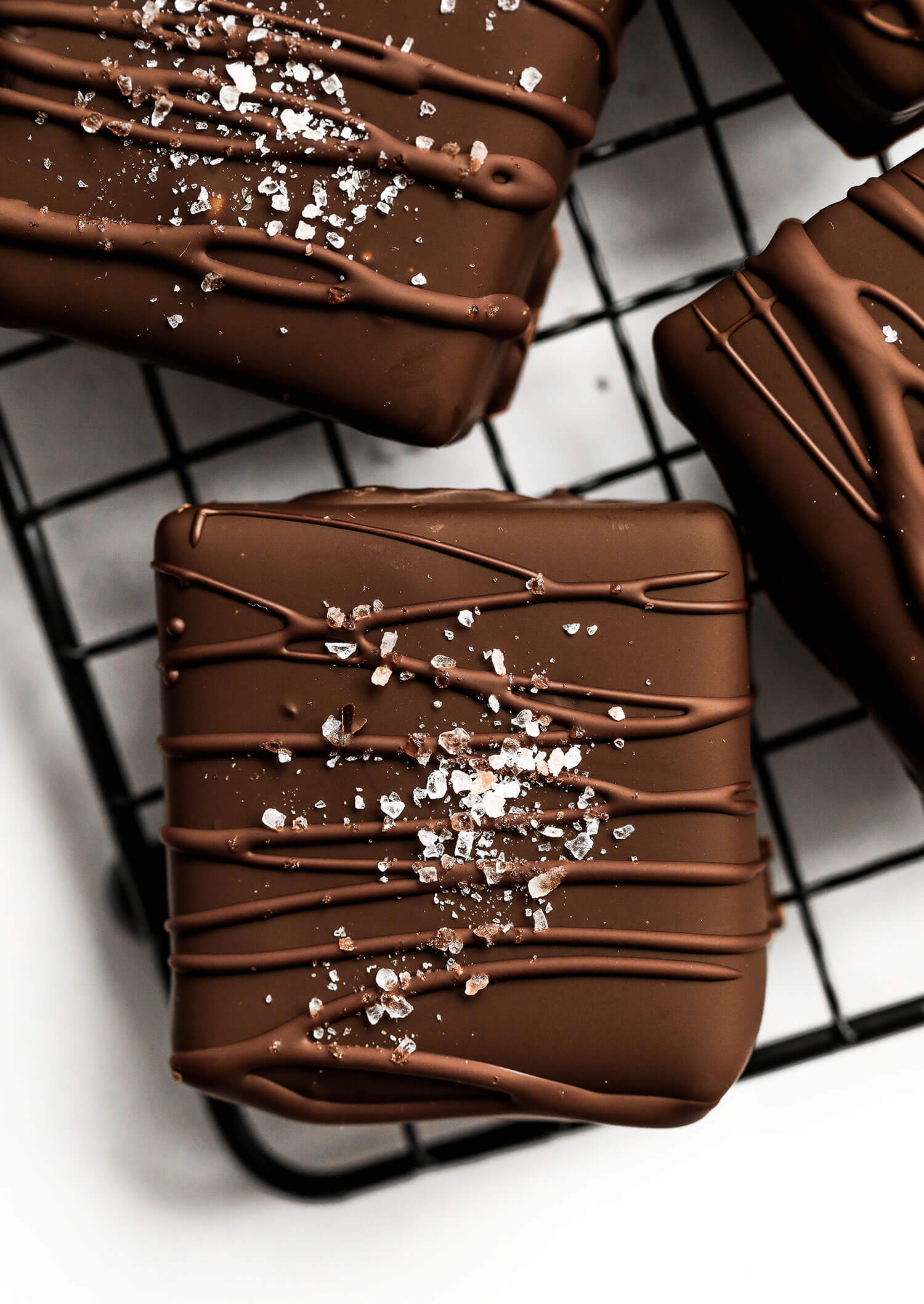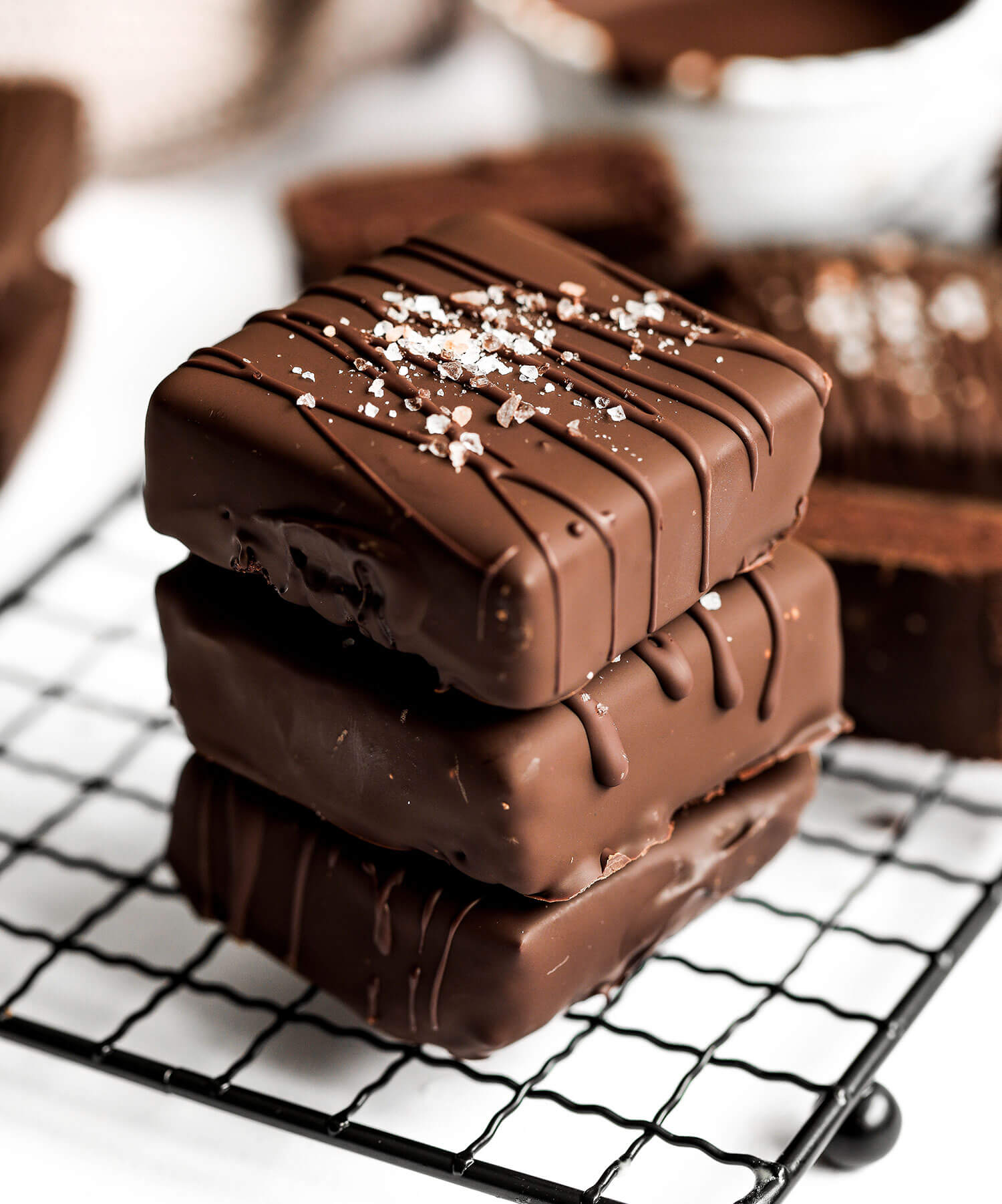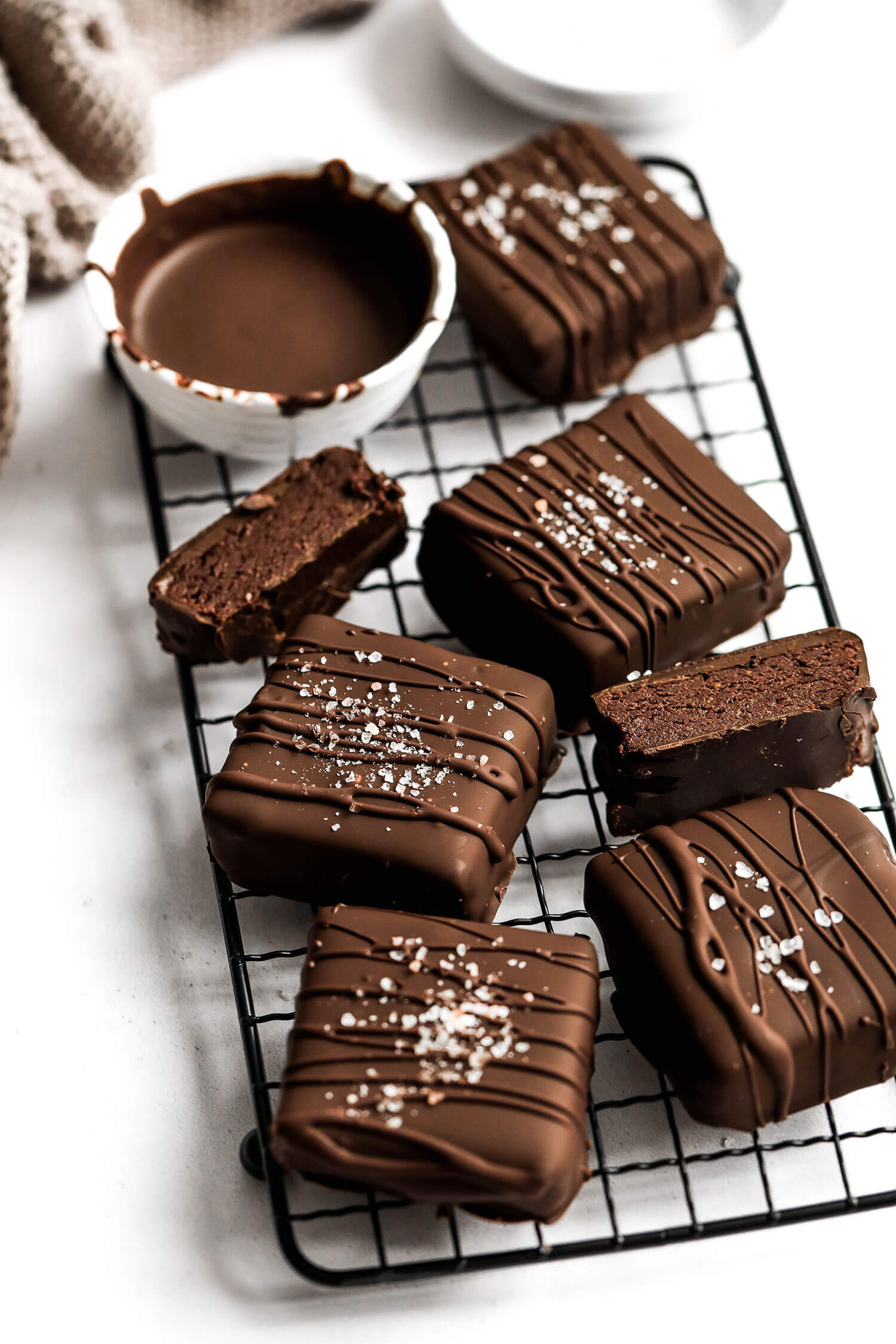 Seems like I'm currently on a chocolate marathon. I've been posting so many recipes recently that feature chocolate quite heavily. Not that I've had any complaints from you here or on my social media channels. I think it's the time of year – it's so cold and gloomy most days that I (and I'm sure many of you are with me on this one) need some comfort foods to keep me going!
Luckily these no-bake brownies are healthier than your average brownie – packed with fibre and healthy fats from the dates and tahini. What makes them even better is that they only call for 5 ingredients and no oven! AND they're dipped in chocolate to make them taste even more decadent and chocolatey! They're so hard to resist.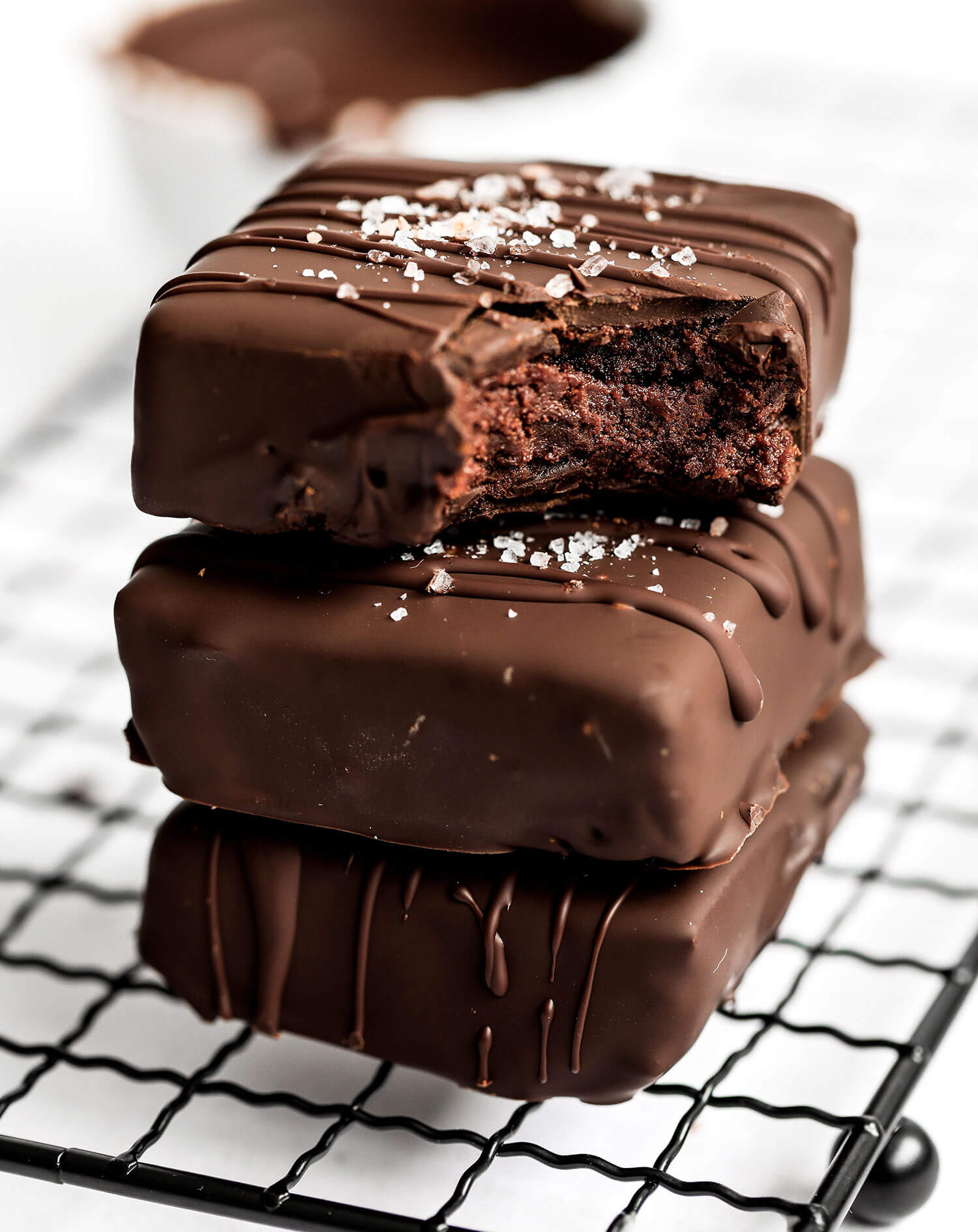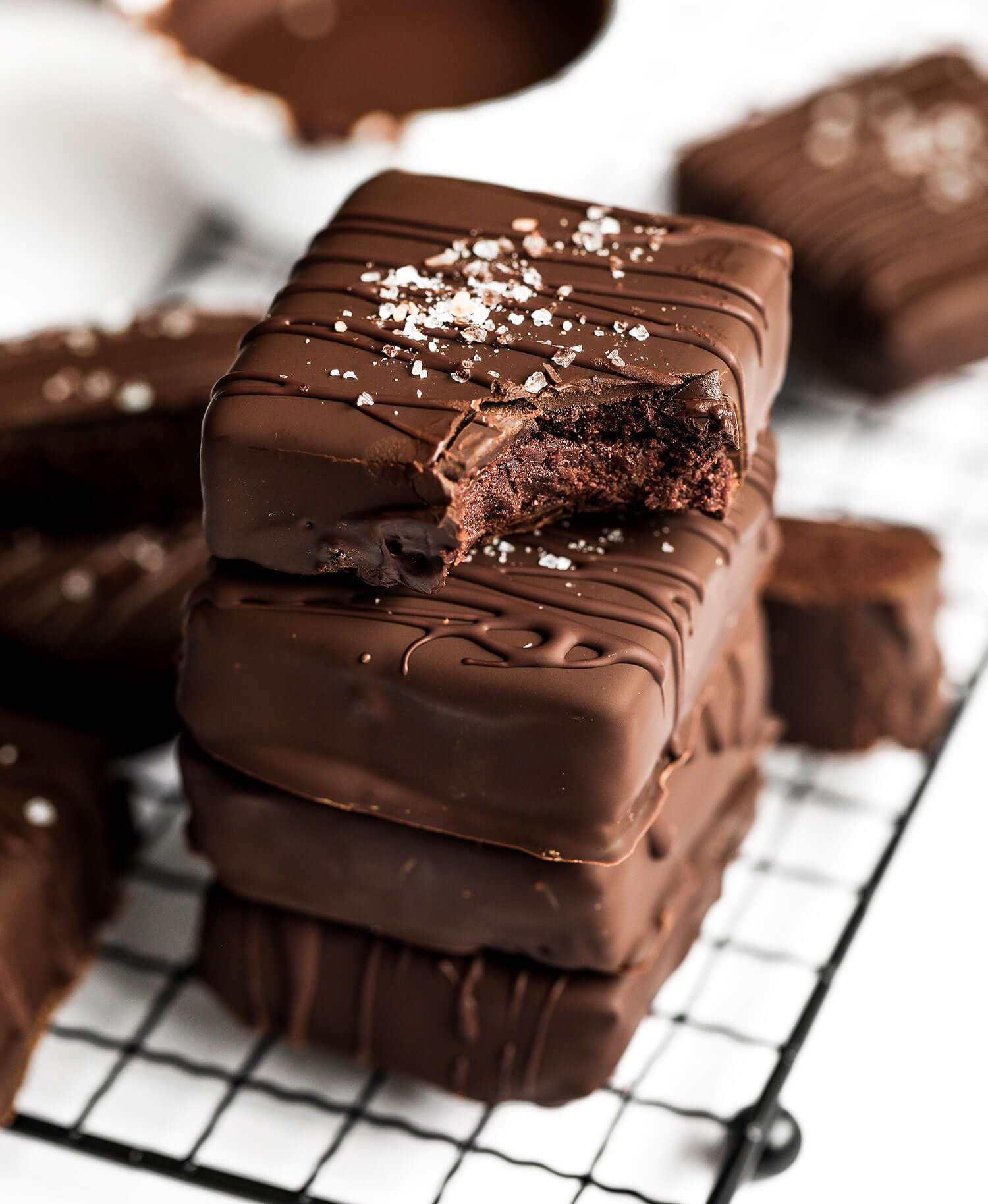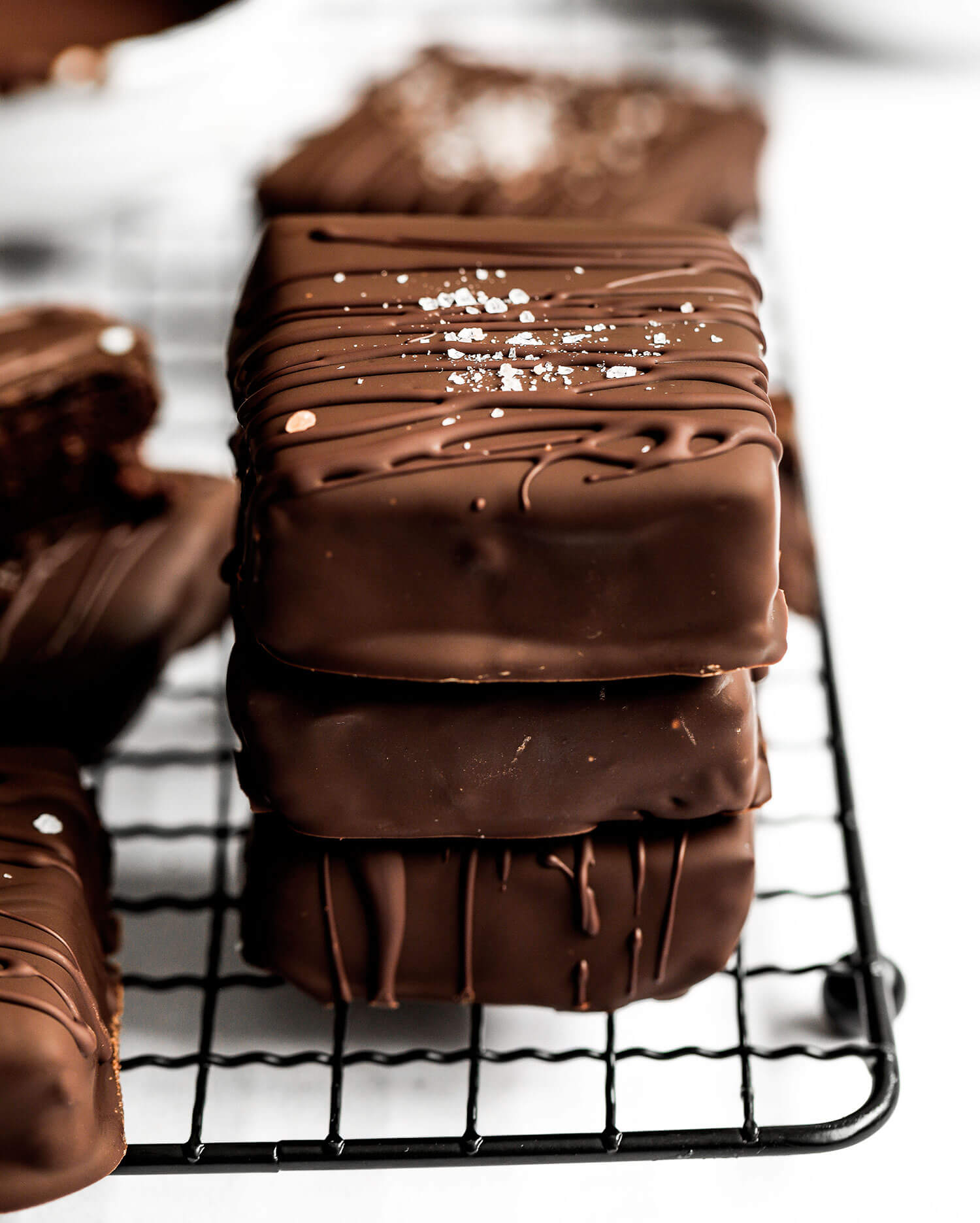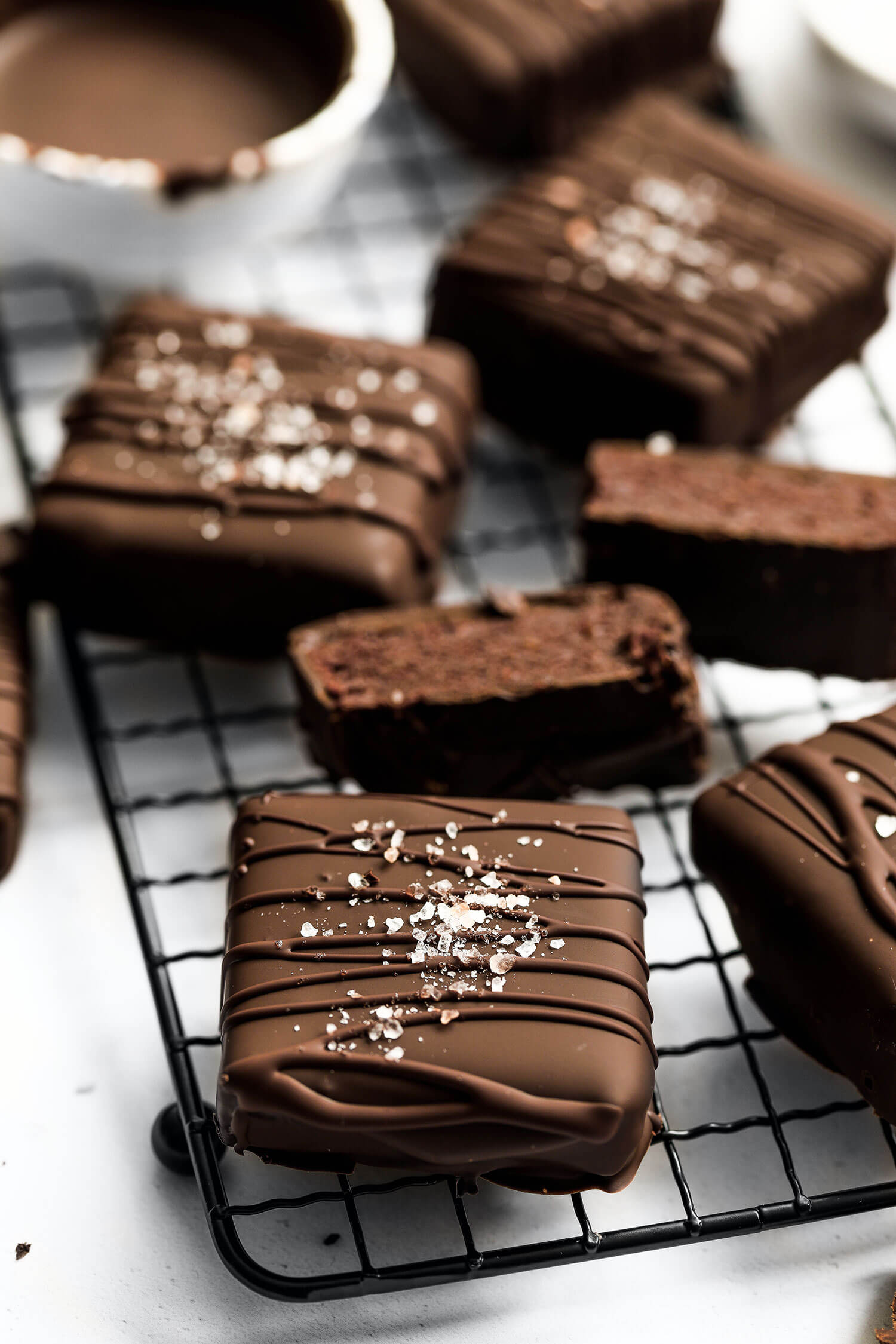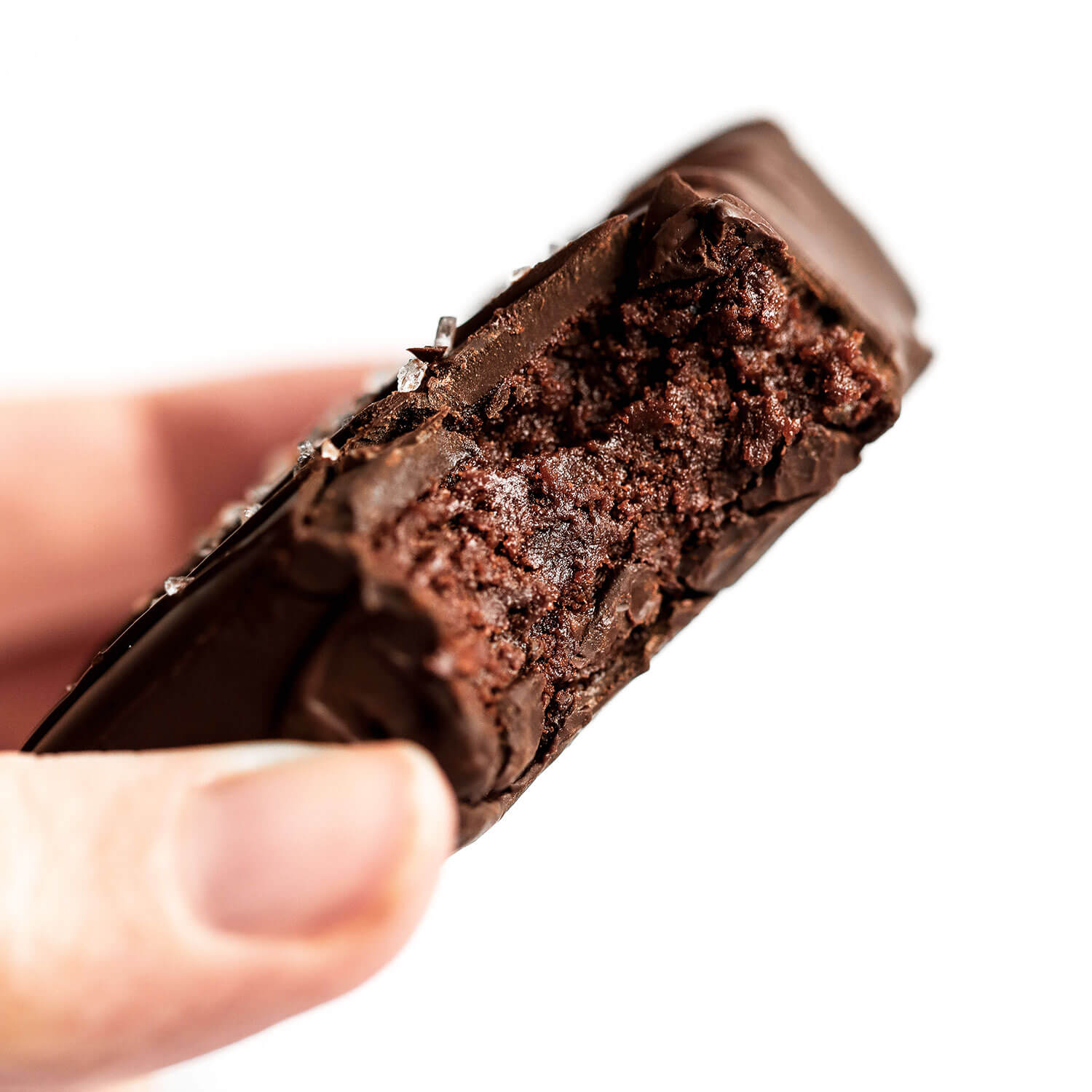 Many of you know by now that my 3 main ingredient obsessions are chocolate, tahini and dates – all three happen to be featured in this recipe. In fact, apart from the salt, those three are the only ingredients in this recipe!
So if you're looking for a quick and easy recipe using healthier ingredients but still tastes absolutely delish, you need to give these 5-ingredient no-bake chocolate covered brownies a try 😉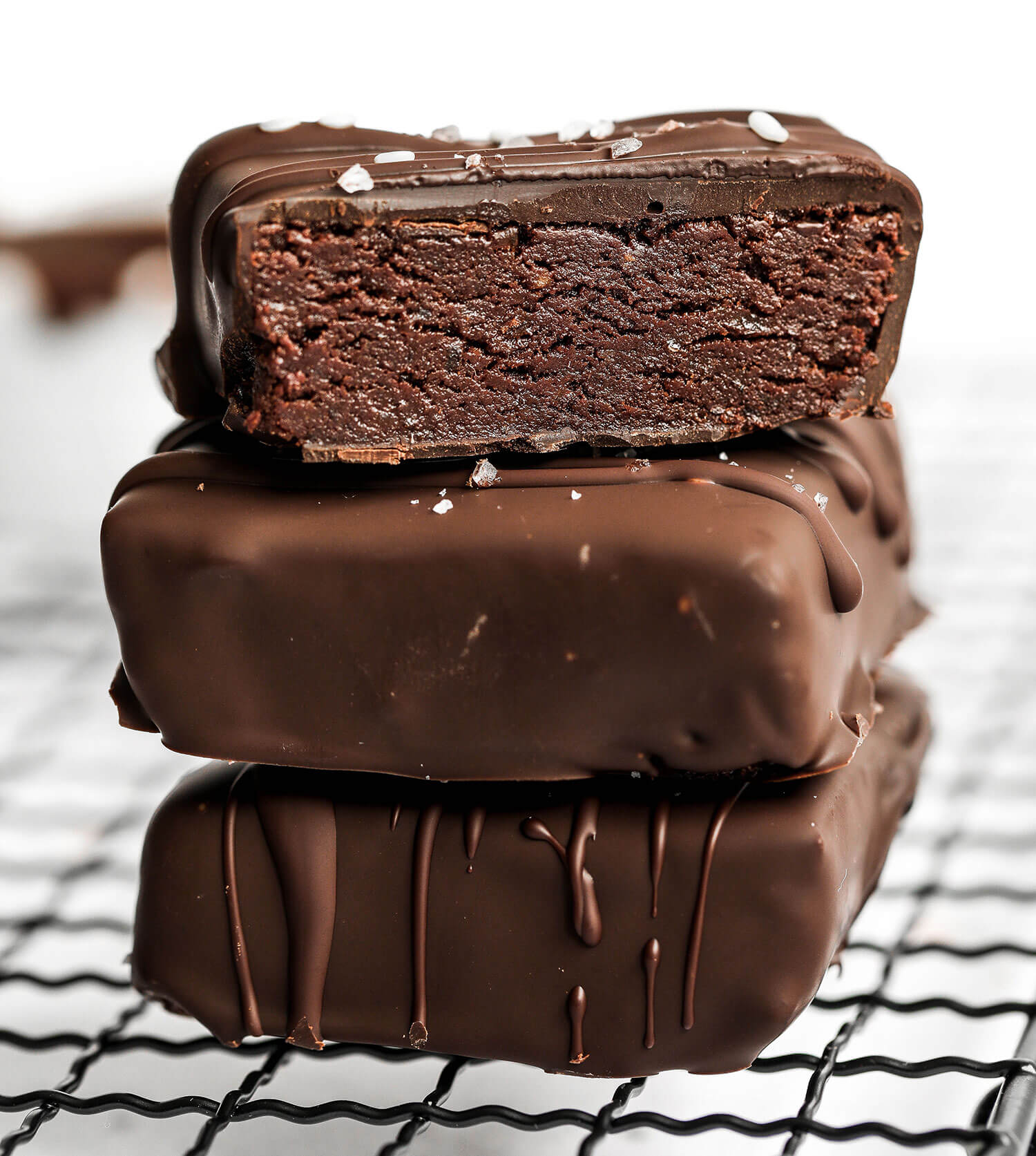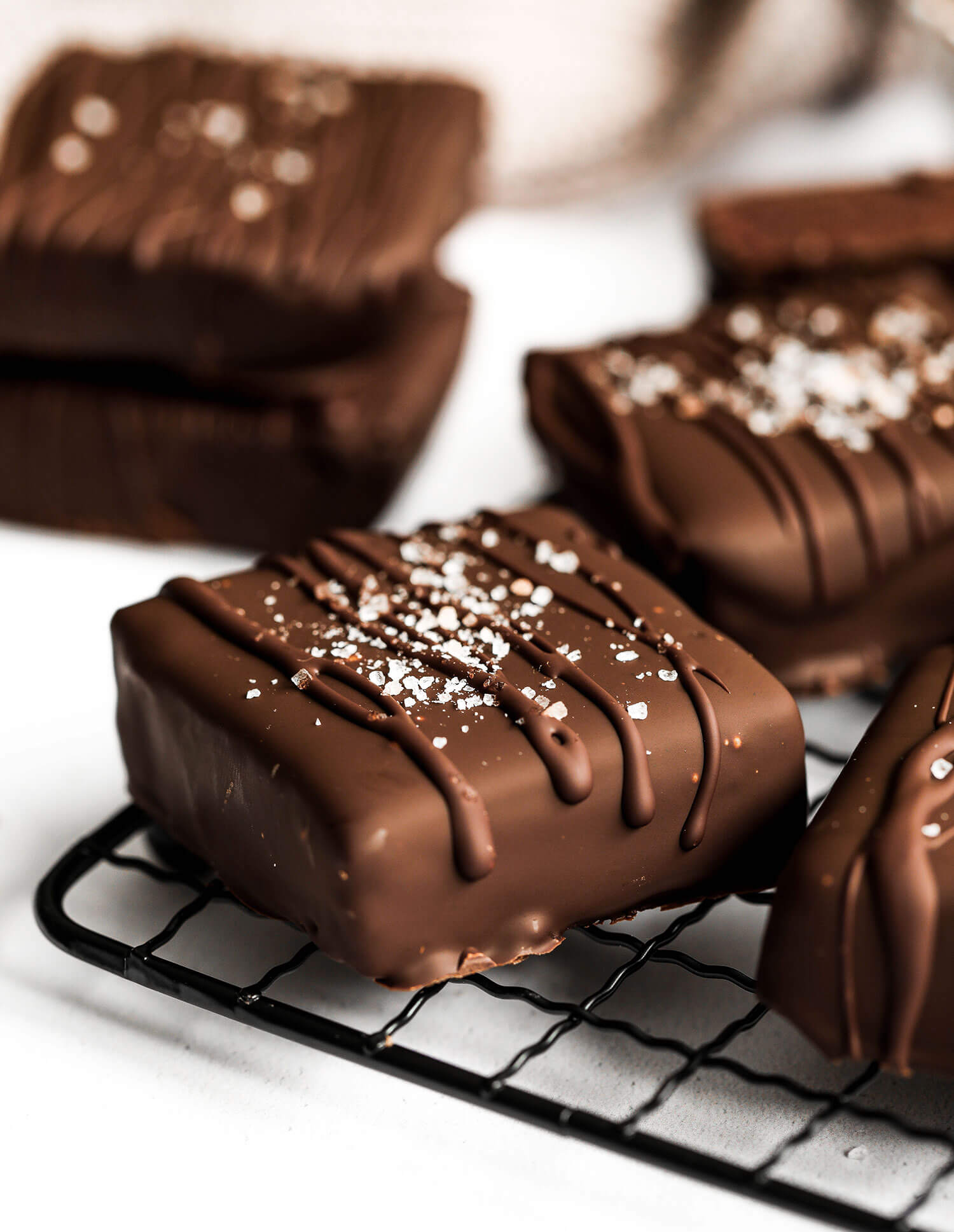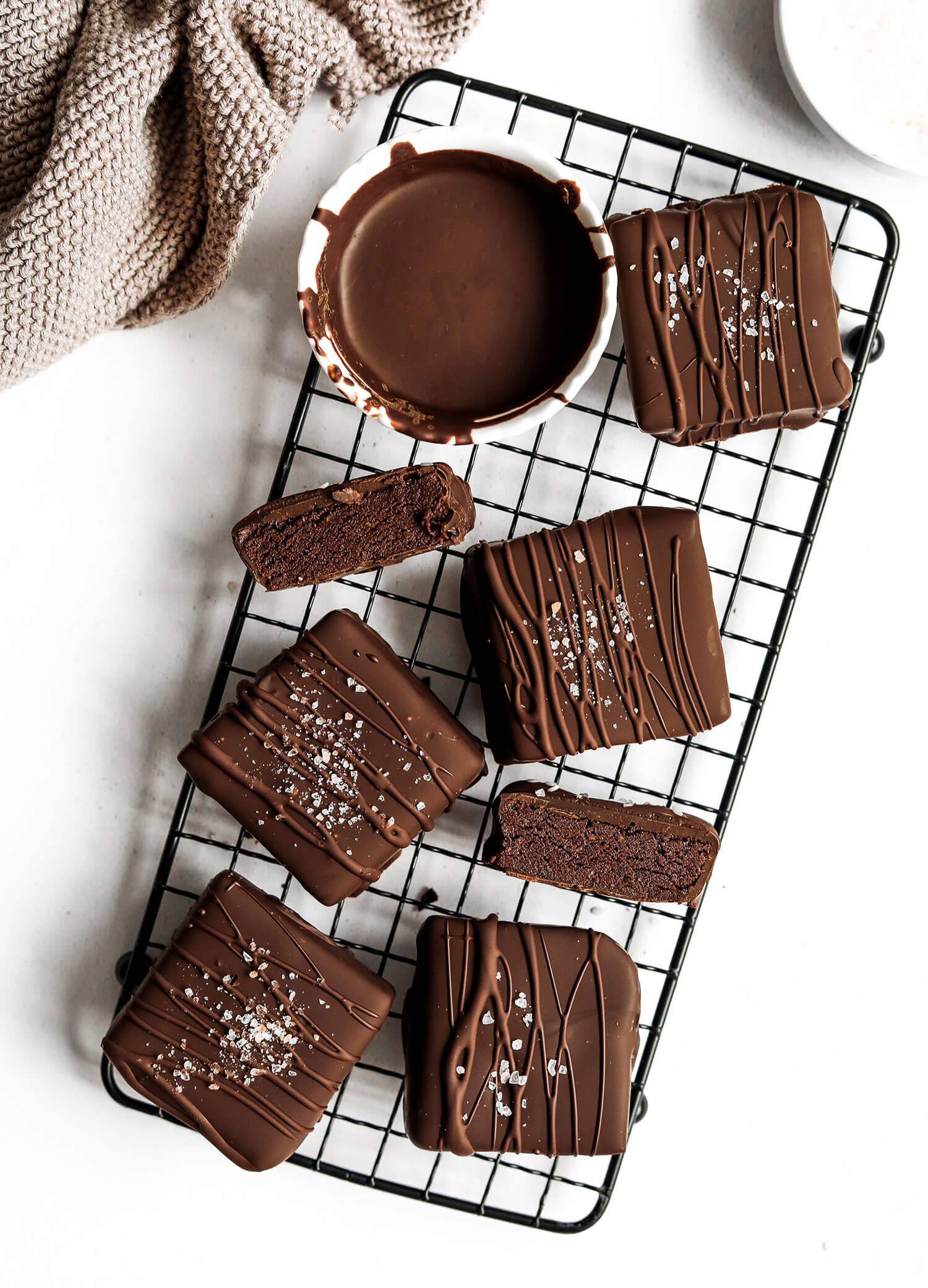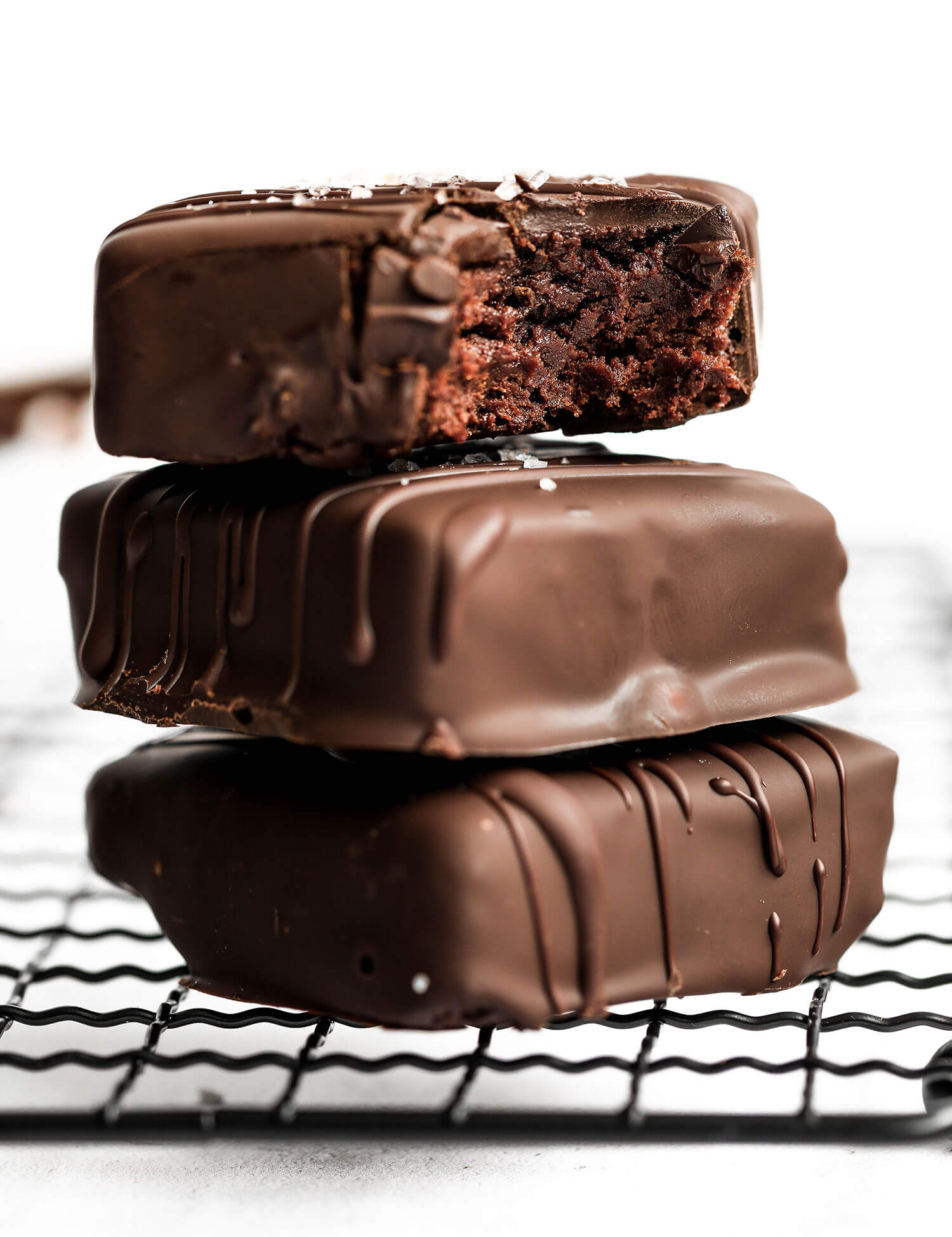 ---
5-Ingredient No-Bake Chocolate Covered Brownies
Makes – 8
Ingredients
200g (around 13) medjool dates
120ml (1/2 cup) tahini (you can also use almond butter or peanut butter)
6 level tbsp cocoa powder
1/4 tsp salt
150g dark chocolate, melted
Method
Add the dates to a food processor along with the tahini and blend until you have an even mixture.
Add the cocoa powder and salt and blend again to combine.
Press the mixture into a cake tin lined with baking paper – I used a 22×12 cm loaf tin.
Freeze for 30 minutes, then slice into 8 squares. You can make smaller bite size version if you prefer.
Dip each brownie into the melted chocolate, then place on a chopping board lined with baking paper and refrigerate until the chocolate is set.
Store in an air-tight container at room temperature or in the fridge for up to 5 days.
Enjoy!
---