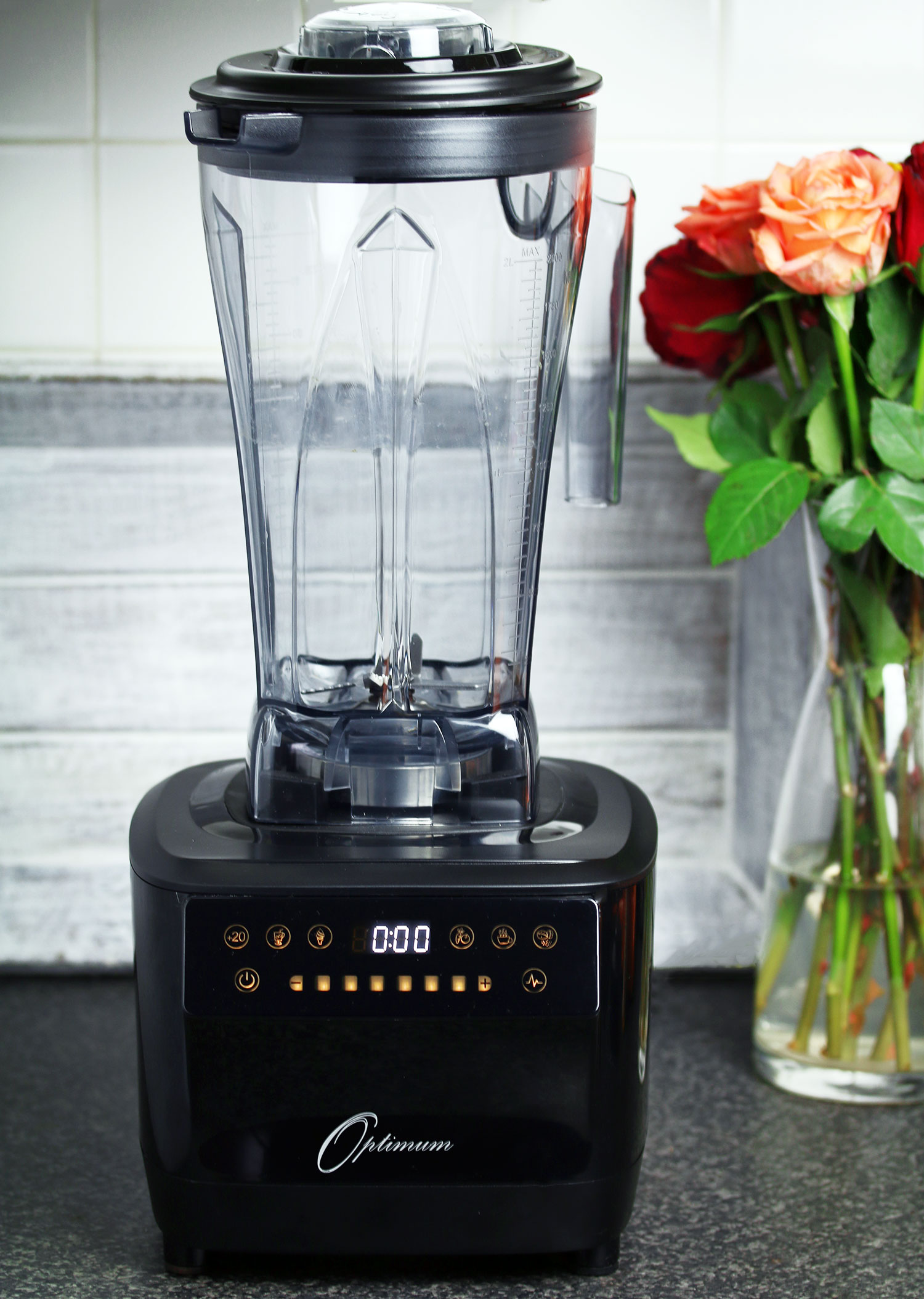 Froothie Optimum G2.3 Blender + Giveaway
It's not often that I write a review on my blog. I usually stick to recipes as they're the posts that you all seem to like best, but when Froothie offered me the chance to giveaway one of their Optimum G2.3 Platinum Series Induction Blenders to one of my readers, I couldn't say no!
As some of you may know, my Froothie Optimum 9400 has been one of my most loved and most used kitchen gadgets since becoming a proud owner in 2014. It has since changed my cooking and blogging so much. I could never go back to using a regular blender after experiencing the joy of making smoothies in 60 seconds! I use it for most of my recipes and you will have seen it making a regular appearance in my recipe videos.
Now, I'm the proud owner of another amazing blender – Froothie's new and improved Optimum G2.3. I was so excited when Froothie offered me to try it. It may look similar to my beloved Optimum 9400 but with a couple of major improvements.
Here's why you NEED to own an Optimum G2.3:
The G2.3 is one of the world's first high-performance blenders that features new induction motor technology making it a lot quieter compared to regular blenders.
It comes with:

A main 2 litre jug with a multi-purpose 6-blade stainless steel assembly and a heavy duty tamper tool for improved processing and mixing.
A second smaller 1 litre rotating jug designed for blending thicker mixtures, which for me means things like nut butters, hummus, and raw desserts like date caramel and raw cheesecake. The lid is designed to scrap down the sides of the jug while it's blending making it a lot more user friendly and helps speed up the process. The small jug is also handy when making smaller quantities of a recipe.
A spatula specifically designed to remove ingredients from under the blades.
A LED touch screen control panel featuring automatic, one-push button programs. It comes with handy pre-programmed settings including smoothies, soups, fruit, vegetables, sorbet and grinding (which I use to grind nuts and to create my own oat flour).
A recipe book with lots of food inspo to help get you started!
There is also a 30-day money back guarantee which includes return postage.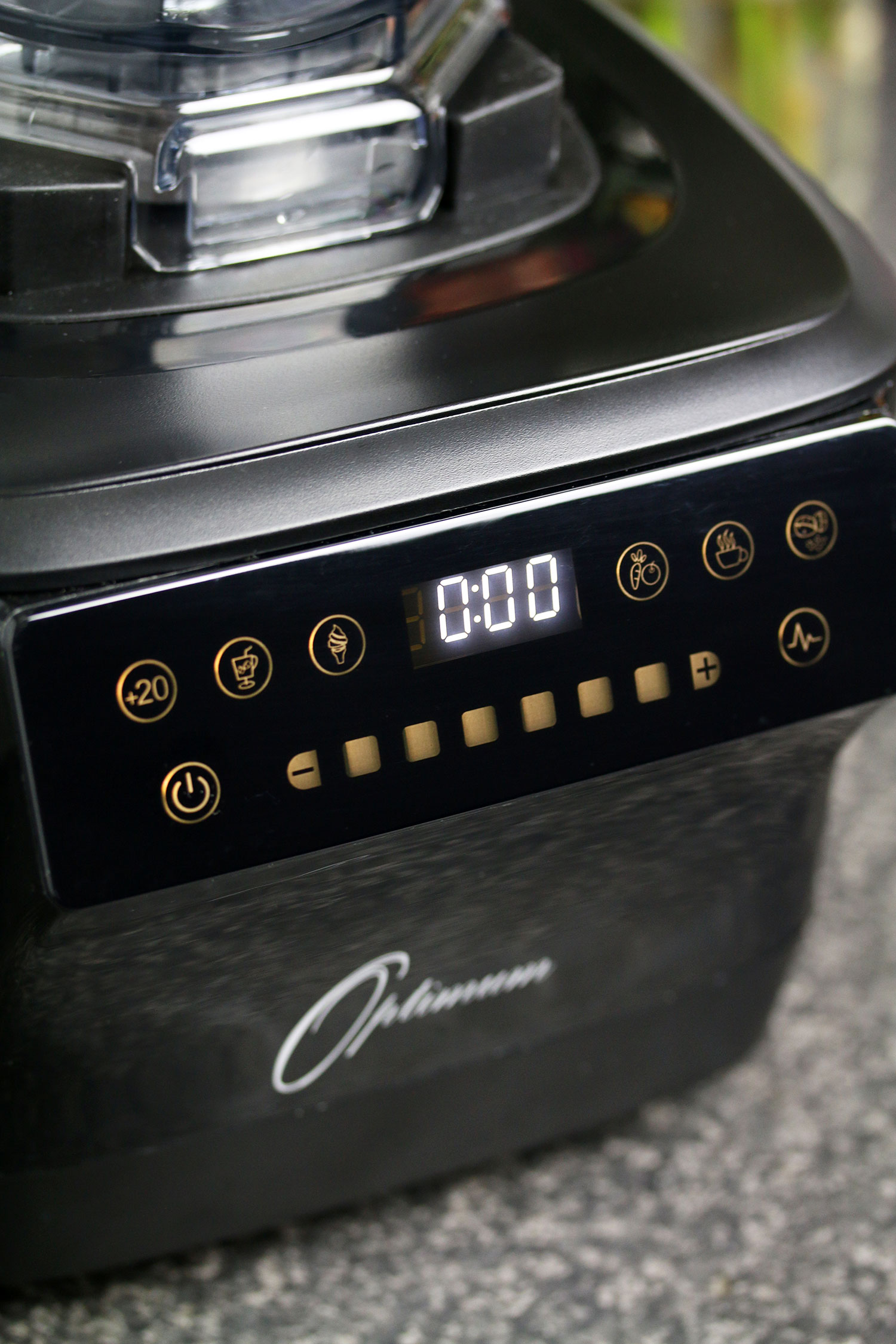 The two features that I was most excited about was the reduced noise (we all know how loud blenders can be!) and the smaller jug. Even though I used my Optimum 9400 to make nut butters and raw desserts, it was sometimes a bit of a pain removing the mixture from the jug and it took a lot longer to blend because of the jug's shape.
The smaller jug is just AMAZING! Naturally the first thing I made was peanut butter and it was so easy! I had freshly made, smooth and silky peanut butter within a couple of minutes which is insane! (I've filmed a video showing you the blender in action which I will be sharing soon!).
WATCH THE BLENDER IN ACTION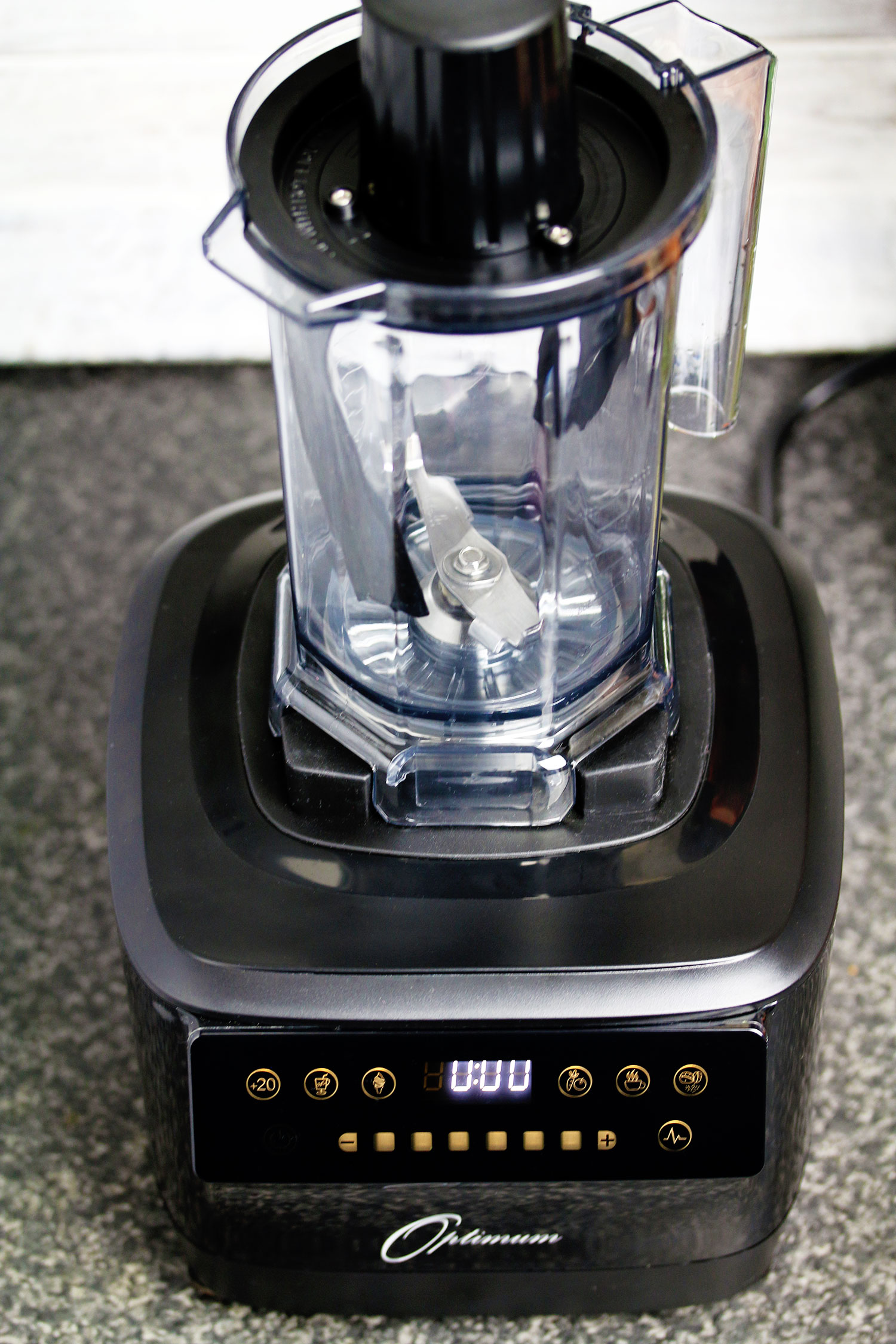 Now onto the giveaway:
So now that you know all about this amazing blender, how do you feel about owning one of your own Optimum G2.3 worth £700 so you can recreate all my raw treats and smoothies?
Enter the Rafflecoper giveaway below. Once the giveaway has ended, Rafflecopter will pick a winner at random from the entries received (the more points you have the better your chance of winning!). The winner will then be contacted by email.
If the winner does not respond within 7 days of being contacted another winner will be picked.
This giveaway is only open to those with a UK postal address (Apologies to all my international readers).
The prise is provided by Froothie, Nadia's Healthy Kitchen accepts no responsibility for the acts or defaults of Froothie.
Nadia's Healthy Kitchen reserves the right to cancel or amend the giveaway and these terms and conditions without notice.
Closing date is Thursday 9th March 2017.
Good Luck!
This giveaway is hosted by Froothie; however all opinions are my own.
Share This Post