Blueberry Banana Smoothie
A delicious blend of frozen blueberries and bananas swirled in a glass, because everyone likes a pretty breakfast 😉
I'm a creature of habit so when I find something I like, especially when it comes to food, I tend to eat it over and over again without making changes a) because I'm usually in the kitchen all day experimenting with recipes so I want something quick and easy for my own meals that requires no time or effort to make b) I try to pack my meals with as many nutrient dense ingredients as possible a) well, because sometimes I'm just lazy!
For example when it comes to breakfast, if I make a smoothie I will make a green smoothie because I like to make sure I add a good portion of spinach or kale in there first thing in the morning.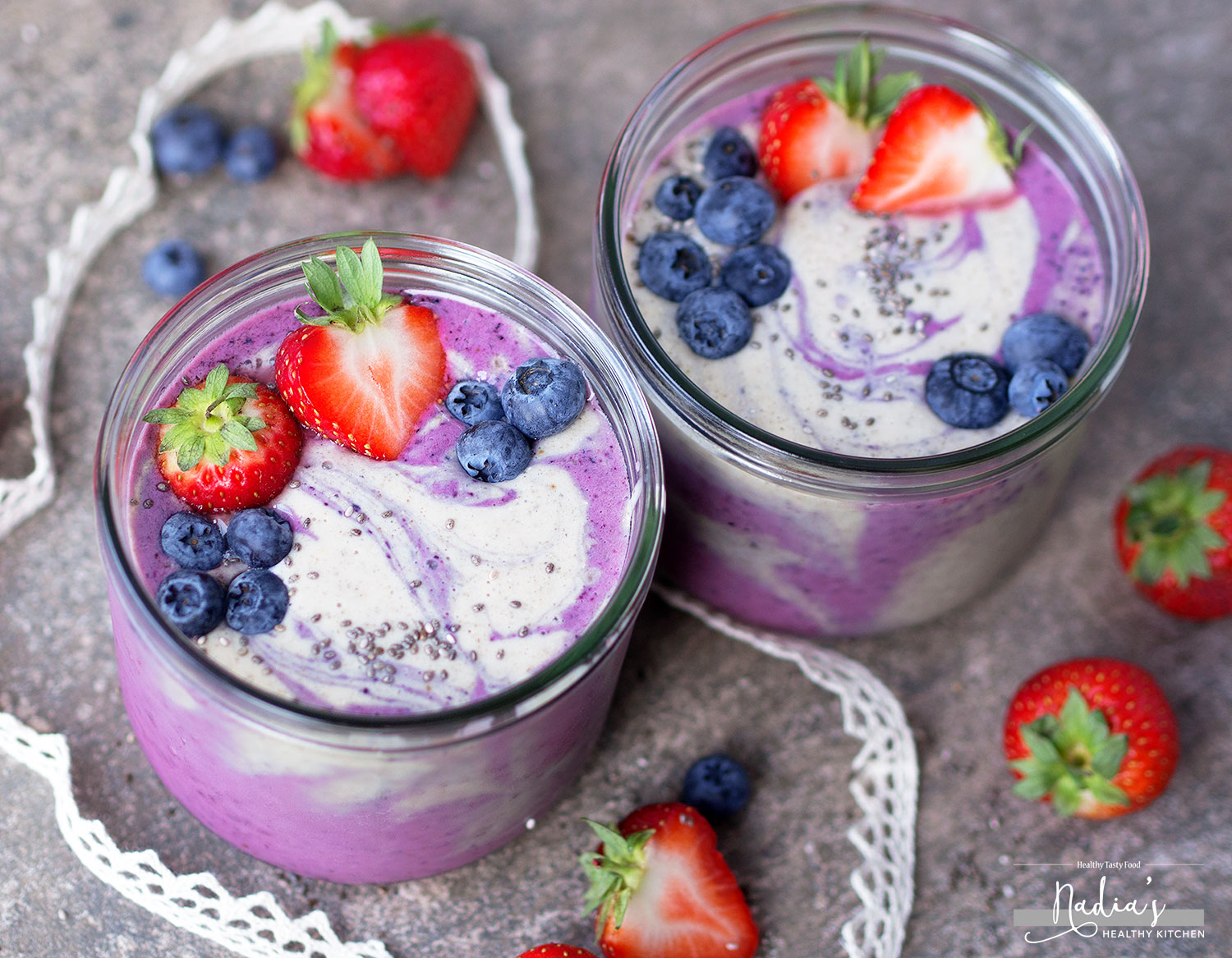 However, I recently visited The Earth Cafe in Manchester and I tried their blueberry banana smoothie and I absolutely fell in love with it! It was bursting with flavour and had the most beautiful blue/purply hue, which inspired me to make something similar at home.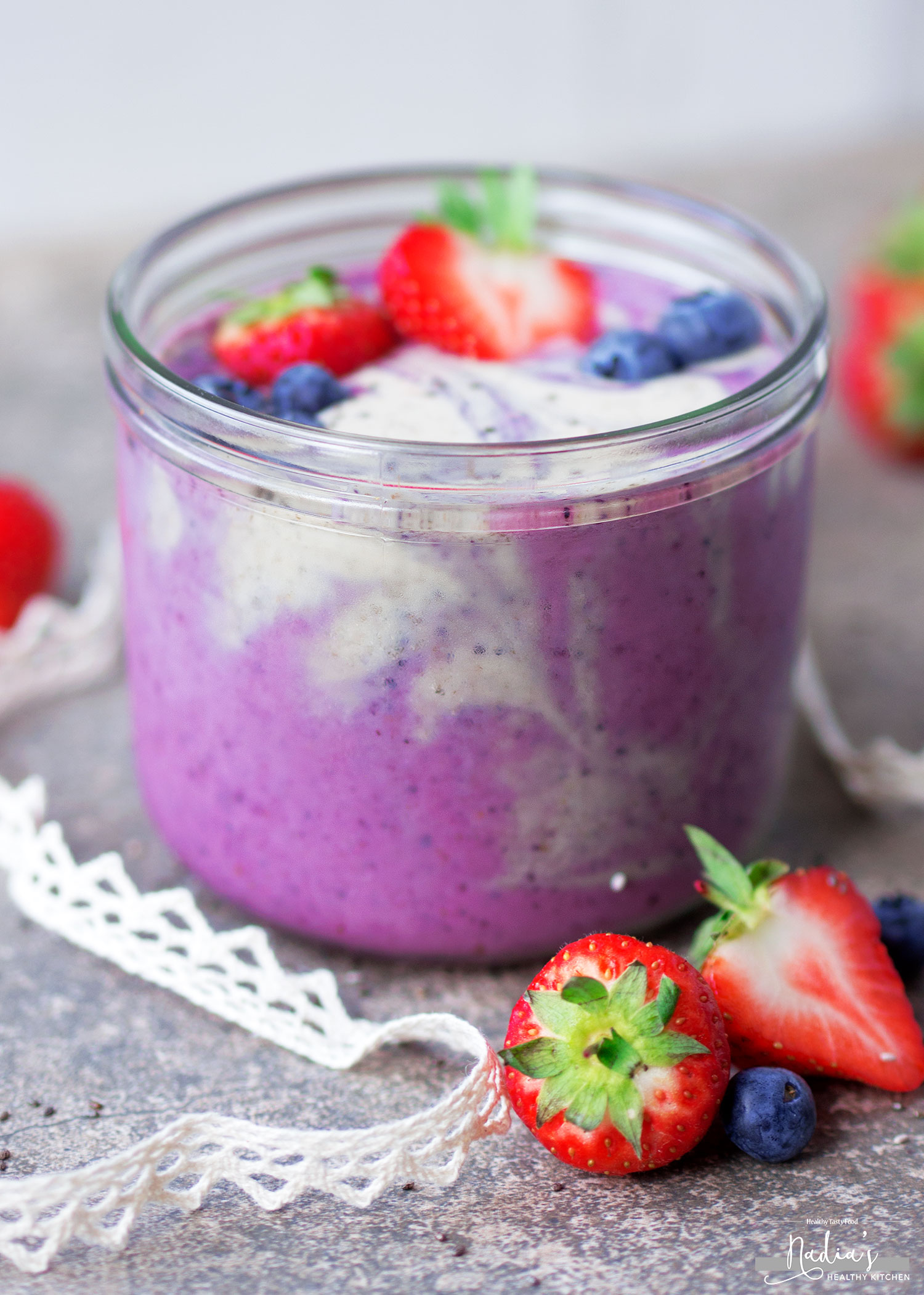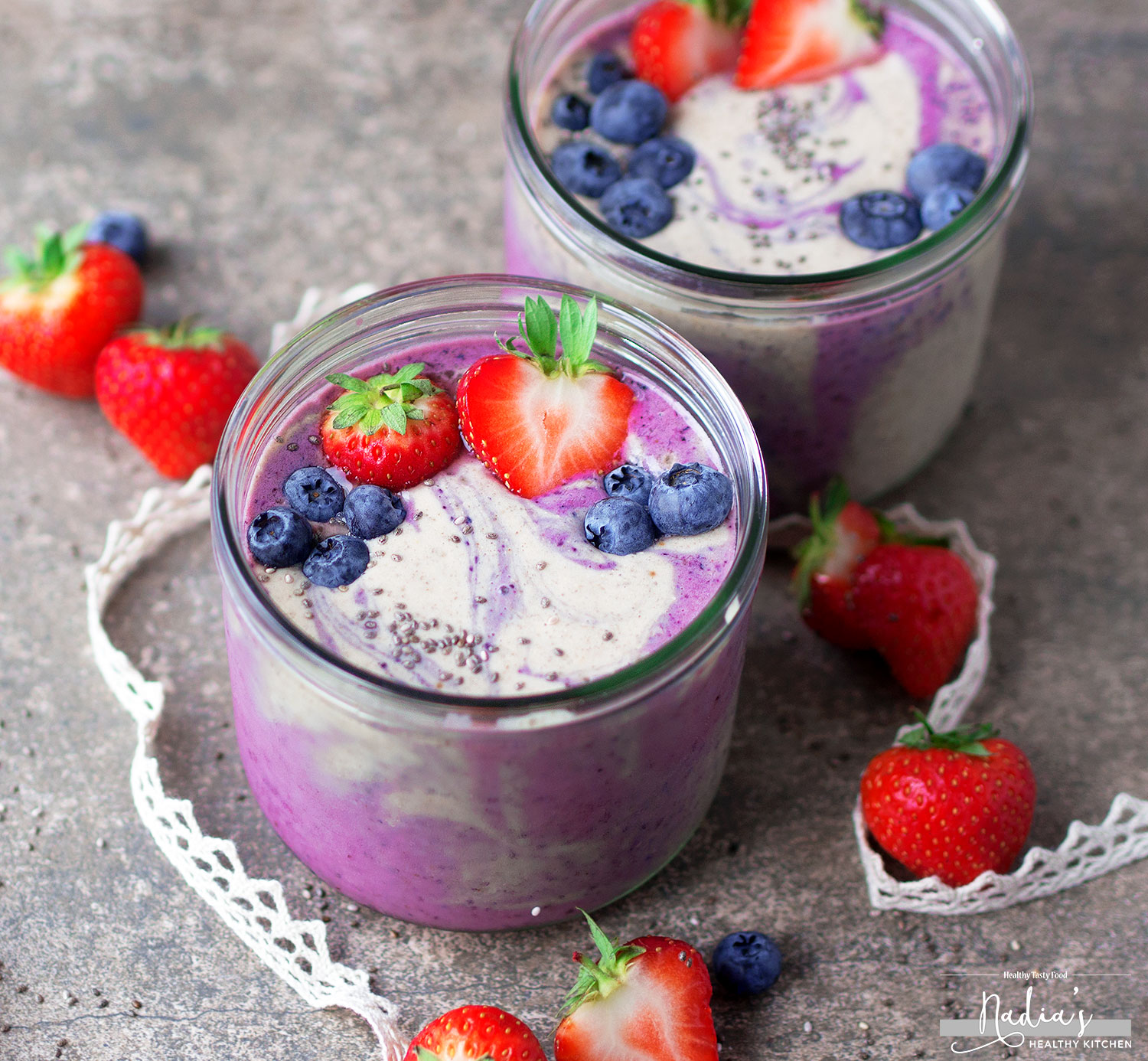 This blueberry banana smoothie is as basic and easy as they come! It calls for 5 ingredients only but it tastes so amazing, just like a dessert! And I can't get over the beautiful colours staring at me in that jar.
Get the full recipe on Metro.co.uk
If you liked this blueberry banana smoothie, you may also like these smoothie recipes: