Mango Banana and Coconut Smoothie
Sometimes all you need to lift your mood and energy is a nice, cold and refreshing smoothie! And what's more refreshing than a tropical mango banana and coconut smoothie?Even the colour is bright and cheerful! Naturally sweet from the mango and banana with a hint of coconut.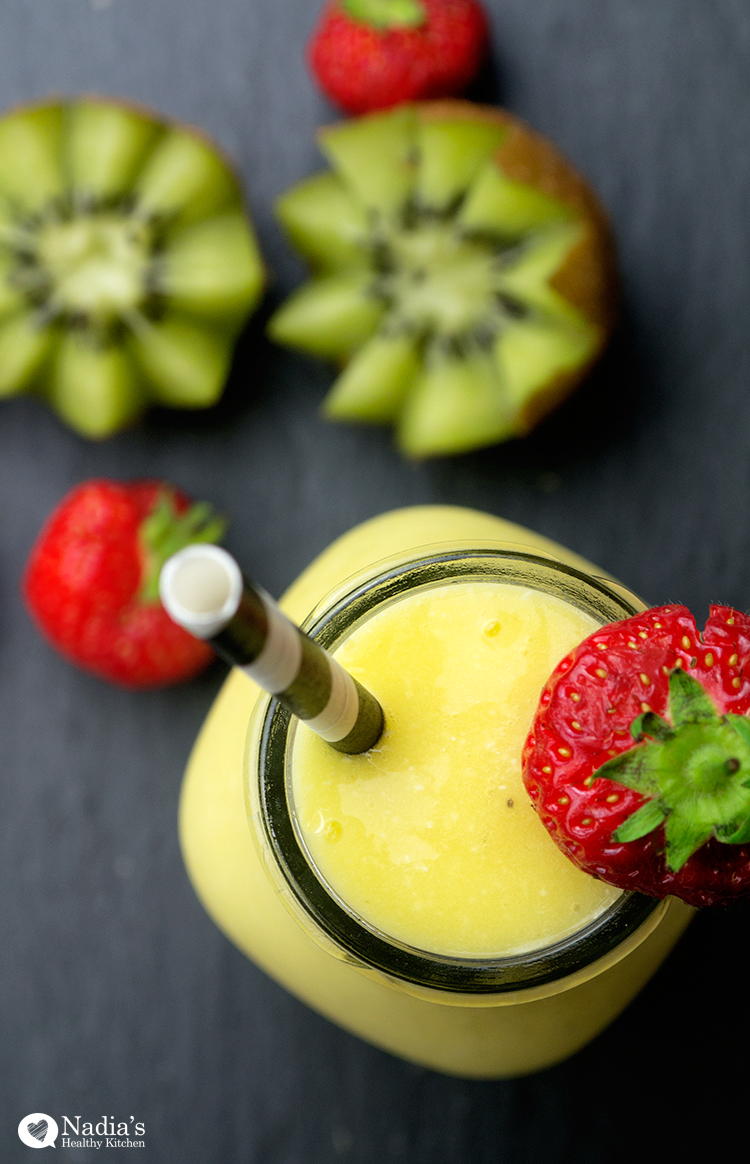 This smoothie is as easy as they get! I've only used 4 ingredients – mango, banana, coconut water and shredded coconut – that's it! Perfect as a mid-morning or mid-afternoon snack when you start feeling like you need a bit of an energy boost. It would also make a great quick and easy breakfast. Just make sure you add in some protein powder and some oats to make it a more well rounded meal if you are thinking of having it as a main meal.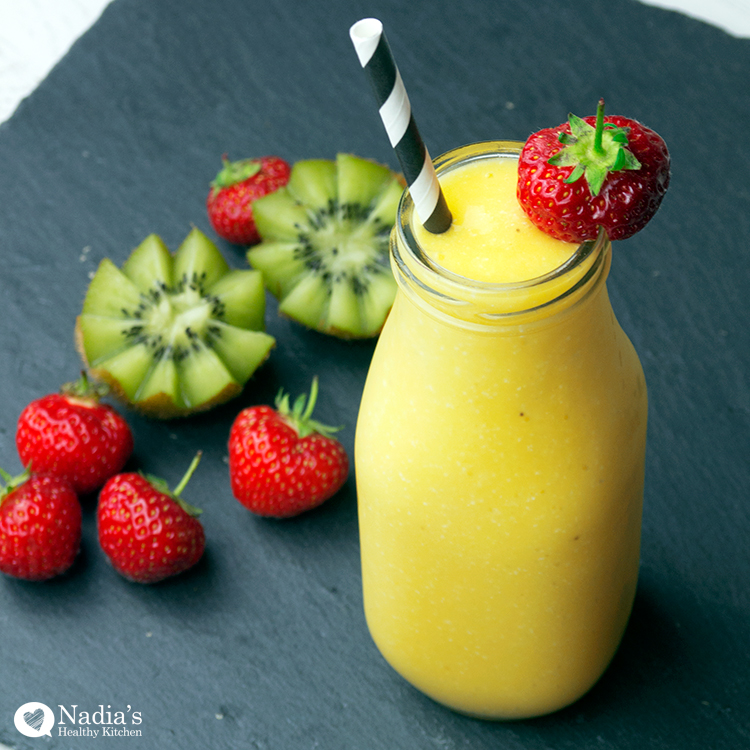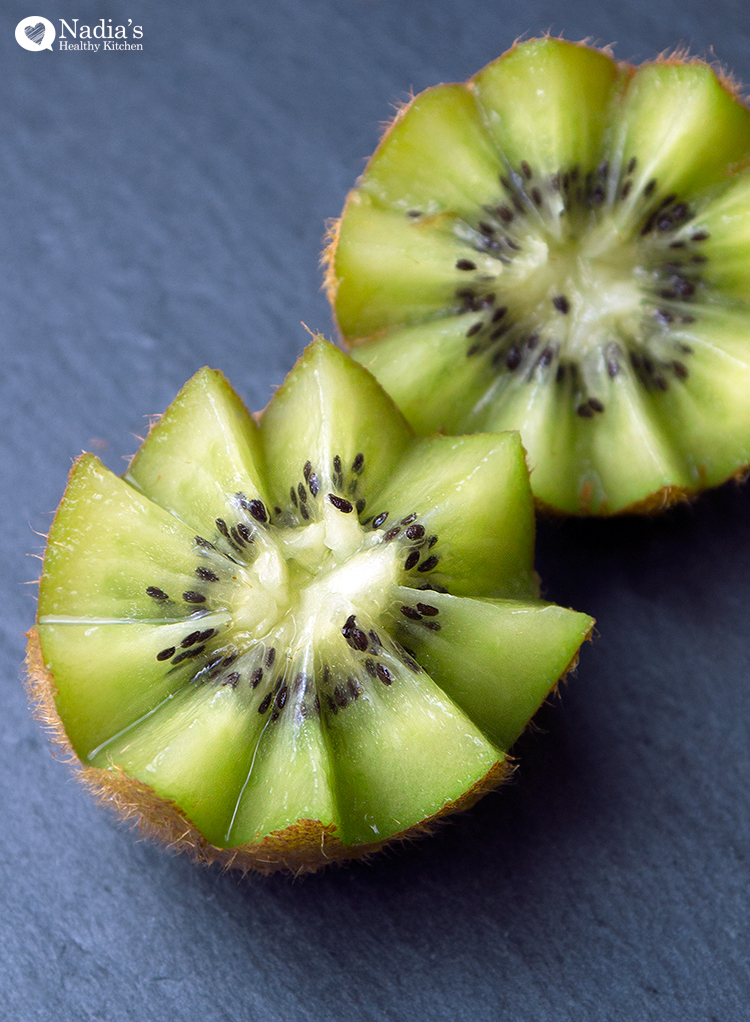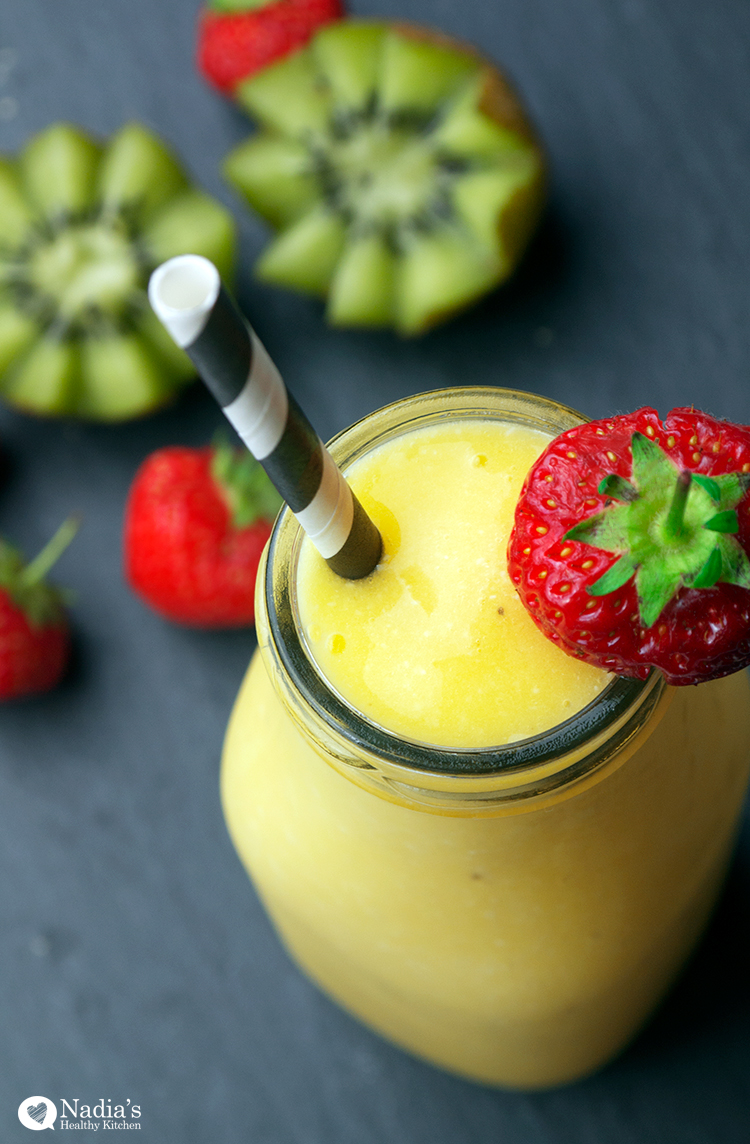 Mango Banana and Coconut Smoothie
2015-08-05 09:54:36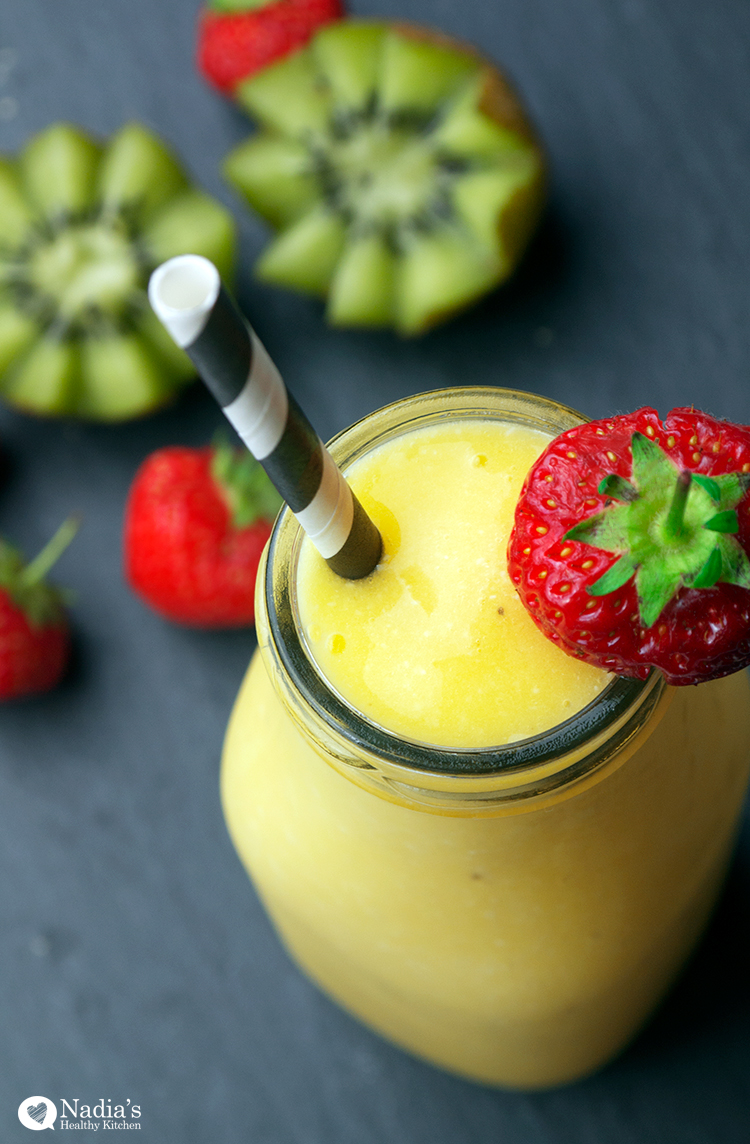 Serves 1
Ingredients
1 cup (150g) frozen mango
1 ripe banana
1 cup (200ml) coconut water (or you can use milk)
2 tbsp shredded coconut
Optional - protein powder
Optional - ice cubes
Instructions
To make life easier I bought my mango already frozen, but you can use fresh mango, cube it and freeze it.
In a blender, add the frozen mango, banana and shredded coconut then pour over the coconut water or milk.
Blend until smooth.
Enjoy straight away or store in a bottle/mason jar for a snack on the go.
Nutritional information
Calories: 264 calories
Protein: 4.3g
Carbs: 59g
Fats: 4.1g
Fibre: 8.6g
Nadia's Healthy Kitchen https://nadiashealthykitchen.com/
More Healthy Summer Smoothie Recipes
A Simple Summer Smoothie Bowl
– by Rough Measures
Berry and Rose Kefir Smoothie
– by Tin and Thyme
Strawberry, Blackcurrant & Coconut Water Smoothie
– by Foodie Quine
Traffic Light Fruit Smoothie
– by Eats Amazing
Date & Cashew Smoothie
– by Celery and Cupcakes
Strawberry Watermelon Smoothie
– by Little Sunny Kitchen
Banana Matcha & Prune
– by Kavey Eats
Berry & Banana Smoothies
– by Munchies and Munchkins