Vegan Caramel Magnum
If this UK heat isn't a good excuse to make my own homemade version of Magnums, then I don't know what is! Not that I need an excuse to make any form of ice cream. I welcome ice cream any time of the year, but I definitely crave it a lot more when it's scorching hot. So hot that even having a fan facing me at all time doesn't really do much to stop the sweating.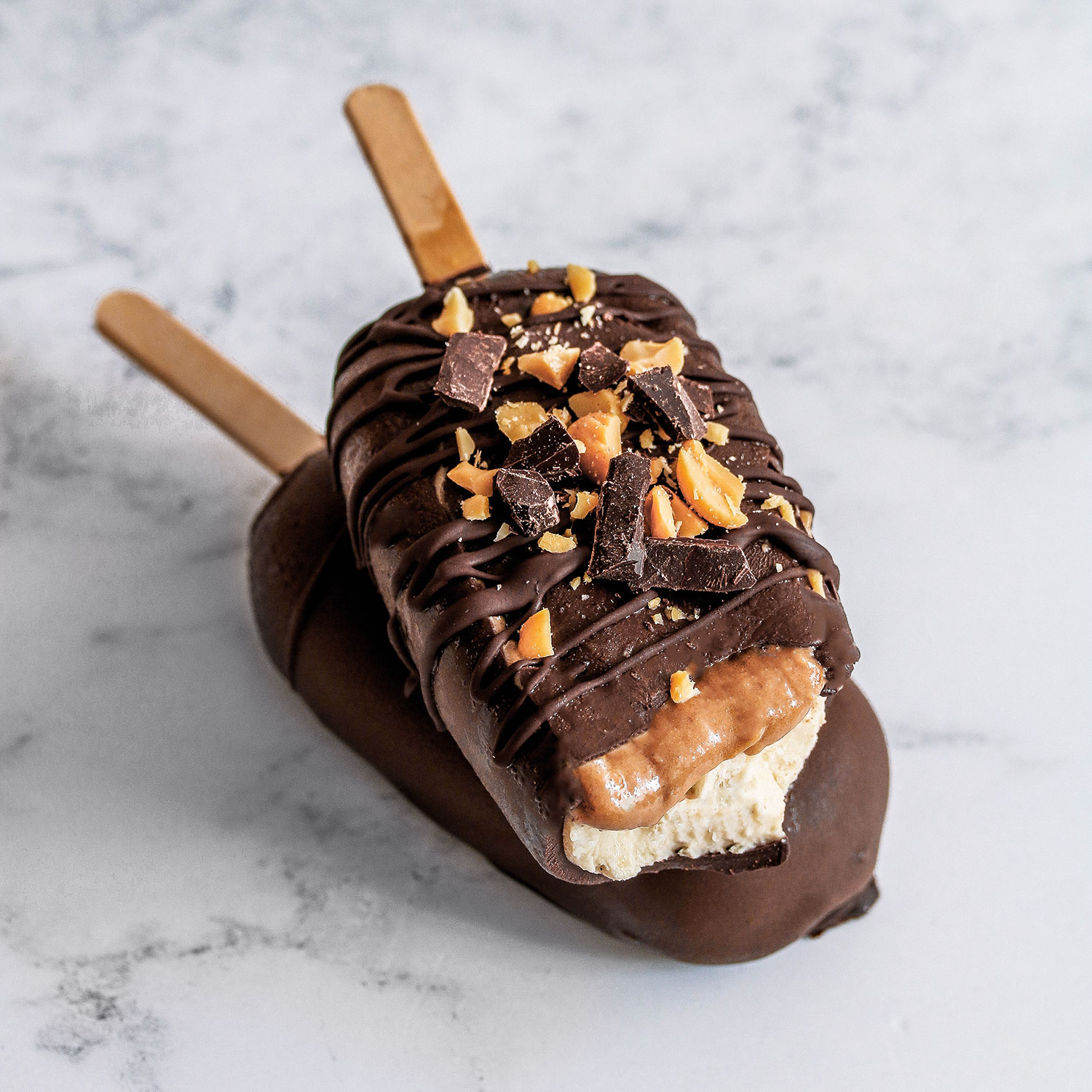 I posted a picture of these vegan caramel Magnums on my Instagram page yesterday as a teaser and I received such an amazing response, so I just had to post them ASAP. As someone commented "it would be rude not to share" and I agree, so here I am sharing the recipe with you all 😀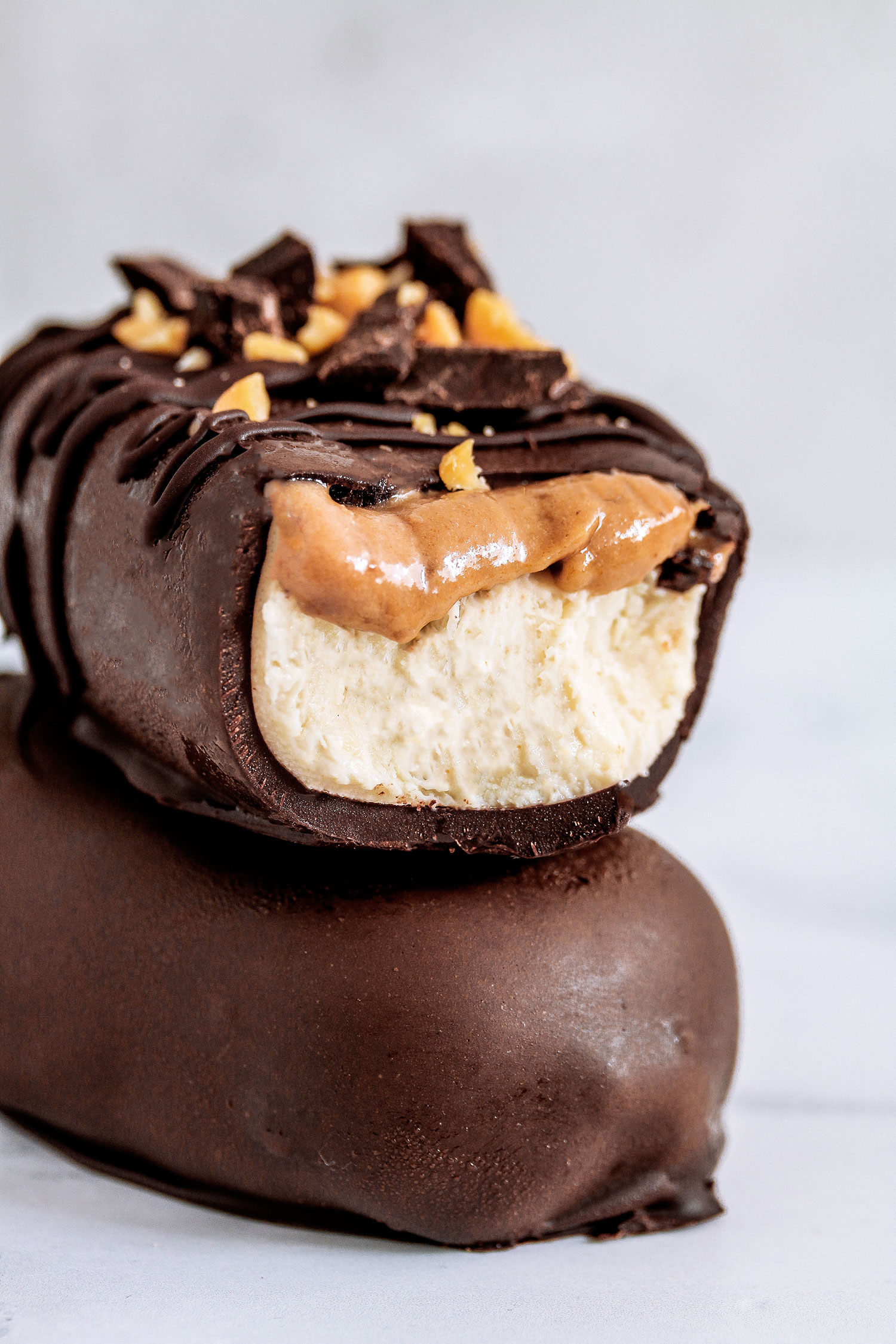 The recipe is really simple and quick to whip up. I was considering creating a date caramel using whole dates, but then thought it's probably best to avoid extra steps and opted for a simple 2 ingredient caramel that you can make by literally mixing two ingredients in a bowl – tahini and date syrup!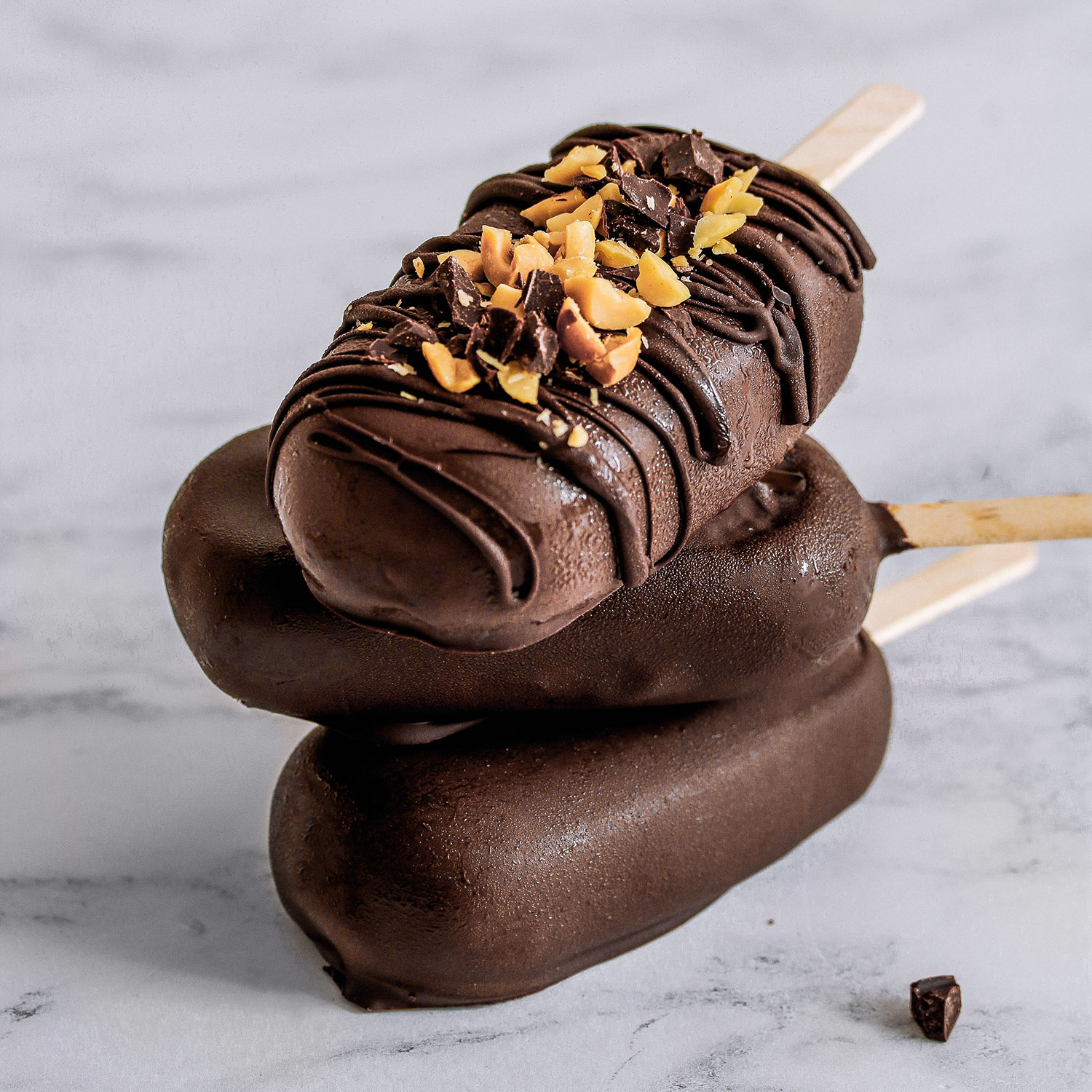 I know I've mentioned this before, not sure where, but I grew up eating tahini and date syrup for breakfast. So simple, yet so delicious with fresh Iraqi bread 😀 So it's understandable that dates and tahini are one of my favourite sweet combinations of all time. They just work so well together! I've used this combo in recipes like my:
And I know I won't stop creating recipes with these two amazing flavours anytime soon!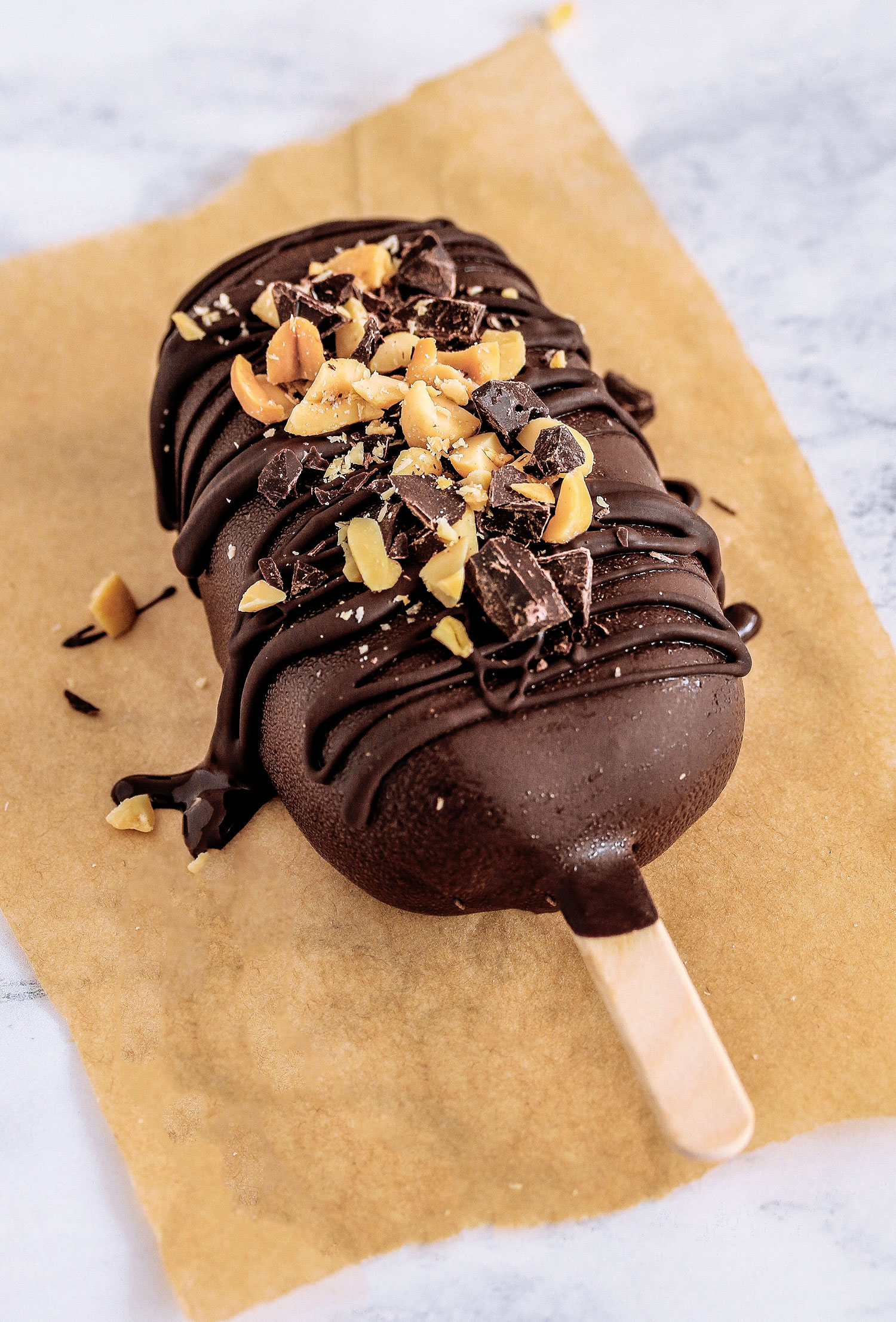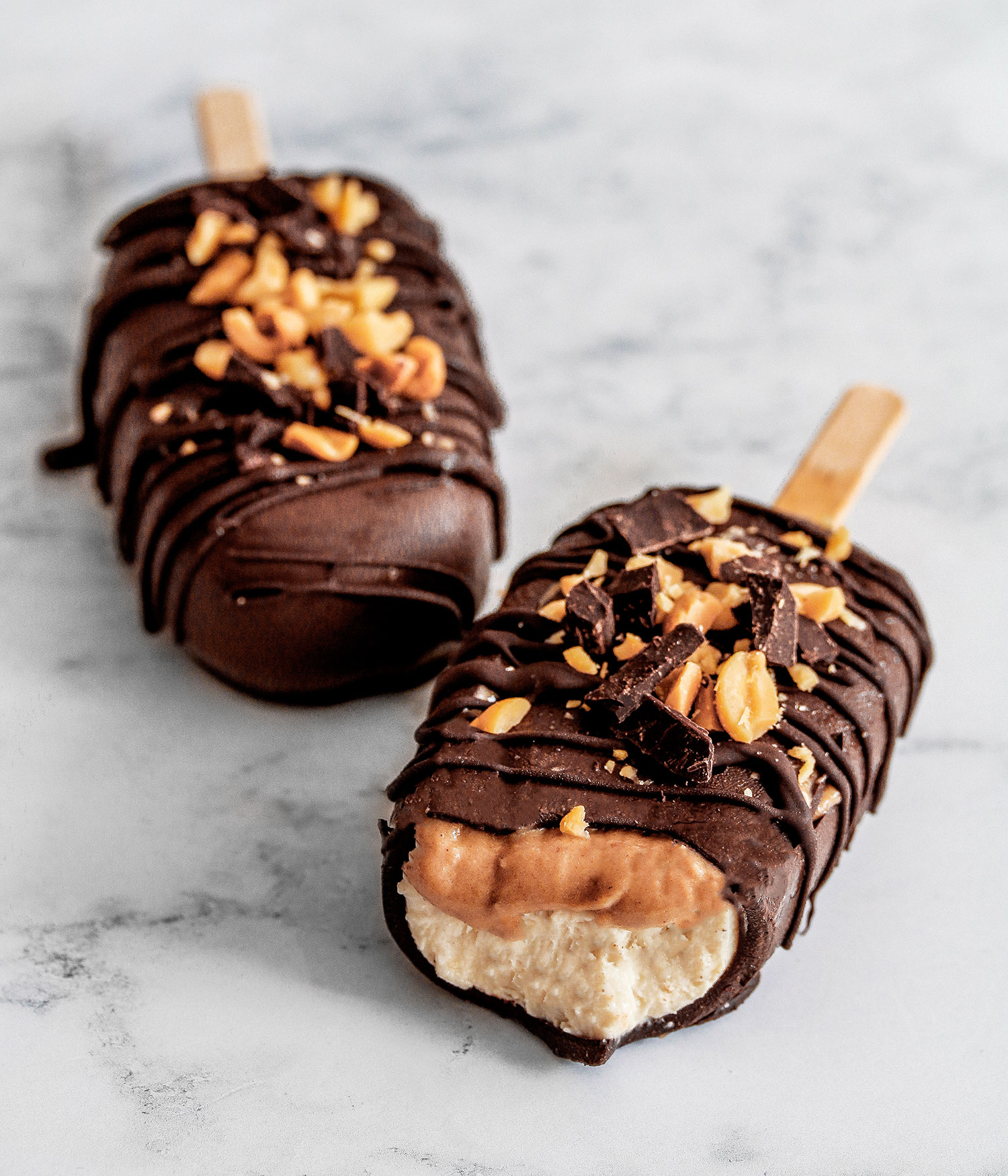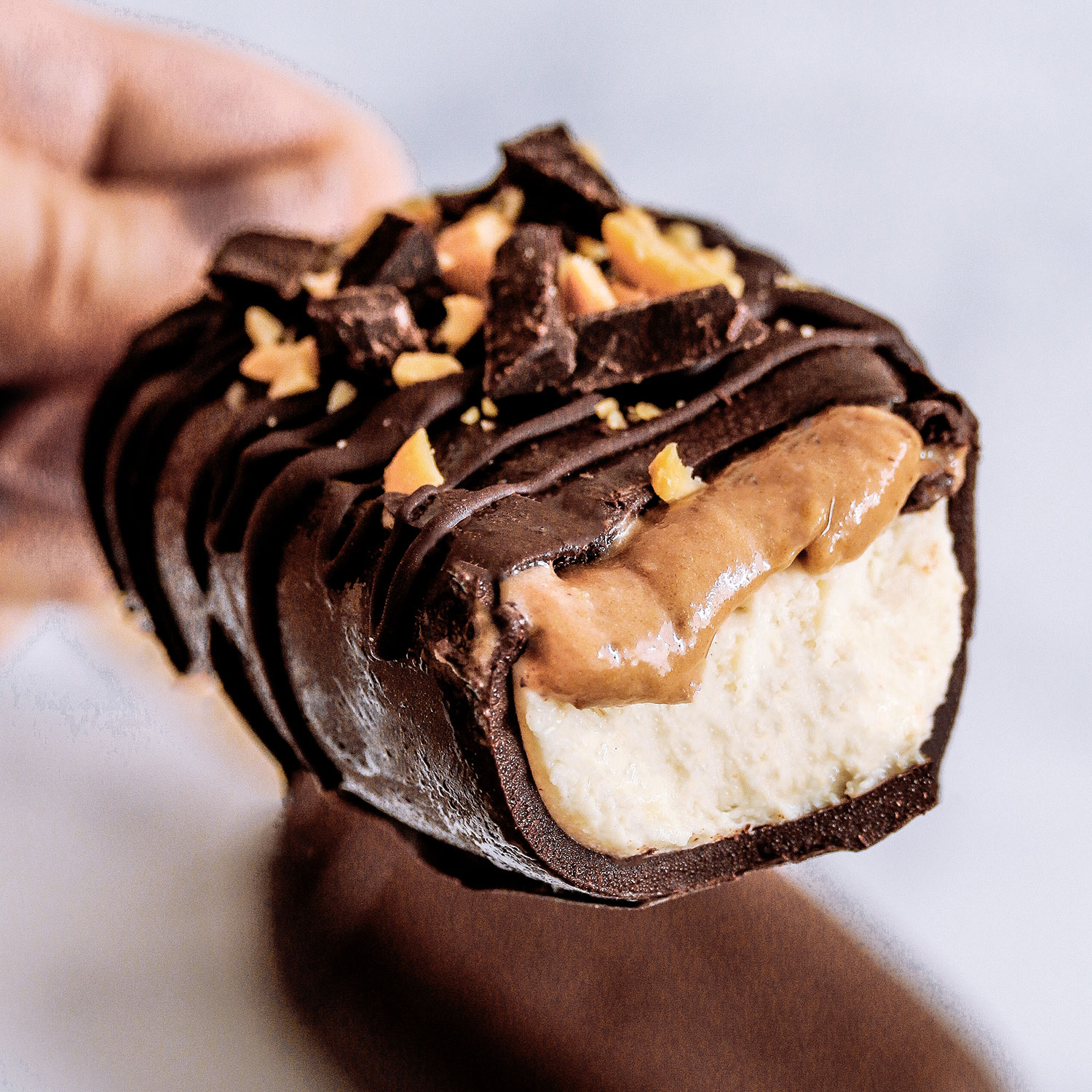 I got these Magnum shaped ice cream moulds a while ago, but didn't really get the chance to use them until recently. They're so good and you can get so creative with them. I'm already thinking of more fun ways to use them 😀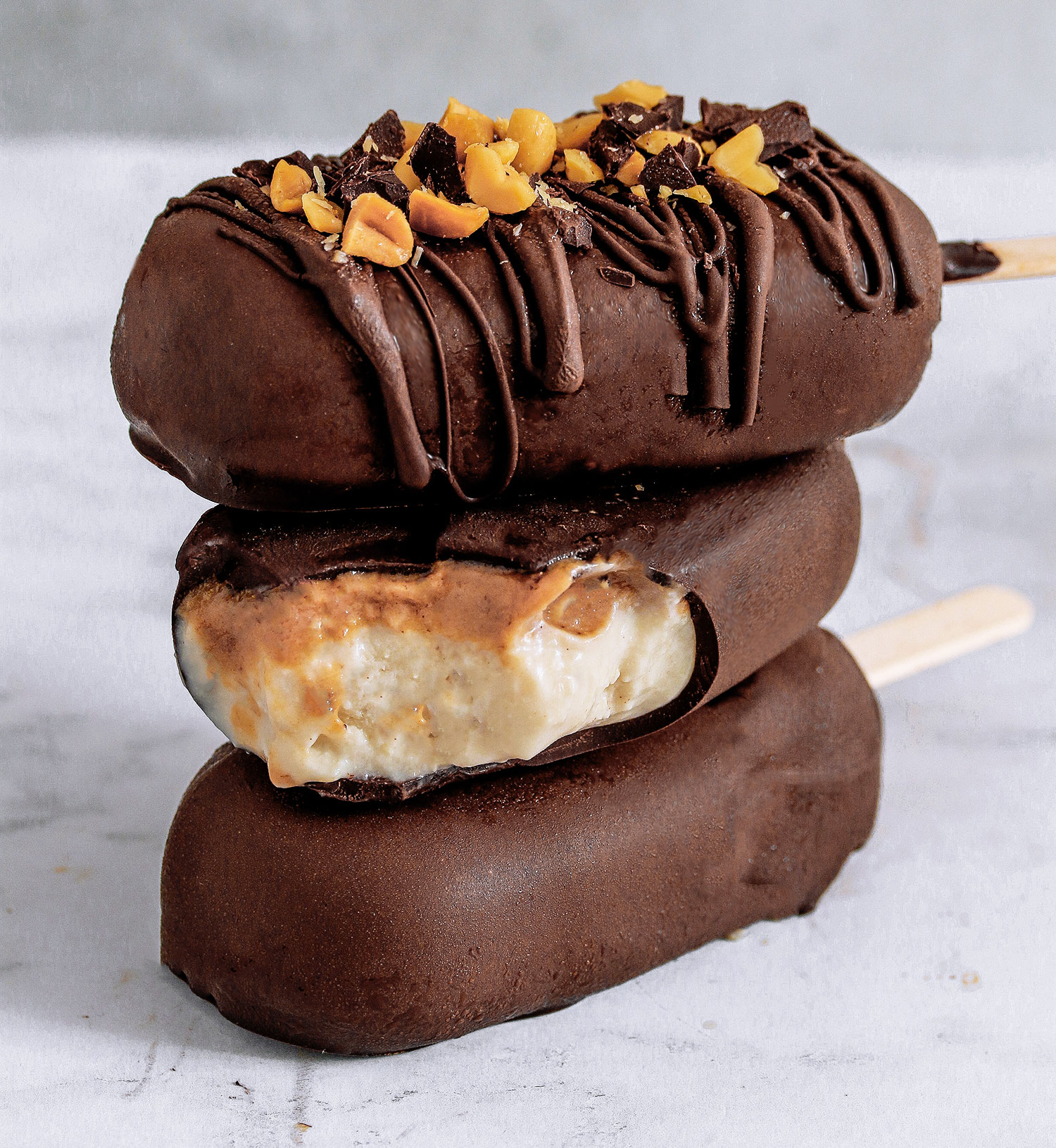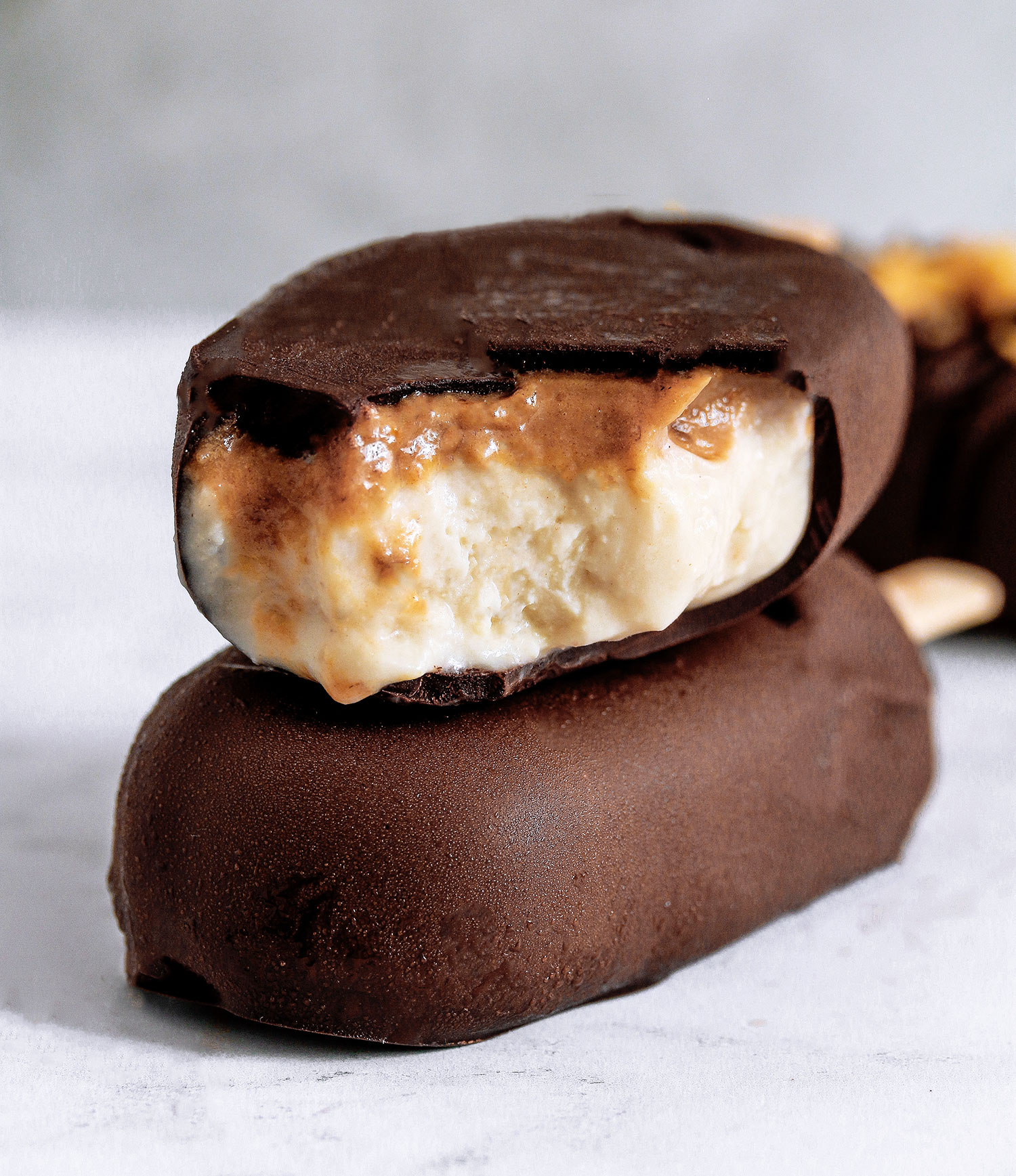 ---
Vegan Caramel Magnum
For the ice cream
1 can full-fat coconut milk – use the solid part only (about 1/2 cup – see method below)
75g (1/2 cup) cashews
3 tbsp maple syrup – or liquid sweetener of choice
1/2 tsp vanilla paste
Pinch salt
For the caramel layer
20g (1/2 cup) runny tahini
2 tbsp date syrup – or you can use maple syrup/honey
Pinch of salt
For the chocolate coating
200g dark chocolate
Method
Chill the tin of coconut milk in the fridge for 8 hours or overnight. The coconut cream will solidify and separate from the milk. Scoop out the solid coconut cream (about 1/2 cup) and place it in a blender along with the rest of the ingredients. Blend until smooth.
Pour into ice cream moulds – fill them up 3/4 of the way ensuring you have room at the top to add the caramel layer. Freeze for 4 hours.
To make the caramel layer – mix together the tahini, date syrup and salt.
Once the ice cream has set, take the moulds out of the freezer and spread the caramel layer into the remaining 1/4 of the moulds. Return to the freezer until the caramel layer sets.
Melt the chocolate – you might have to melt more chocolate than you need to coat the magnums. I like to pour the melted chocolate into a mug and dip the magnums in (make sure you only fill the mug 3/4 or else the chocolate will overflow!). Once the magnums are fully coated, place them on a chopping board or baking sheet covered with parchment paper. The chocolate should set fairly quickly since the ice cream is cold, but you can return them back to the freezer to speed up the process or if you're not ready to serve them yet.
Enjoy!
---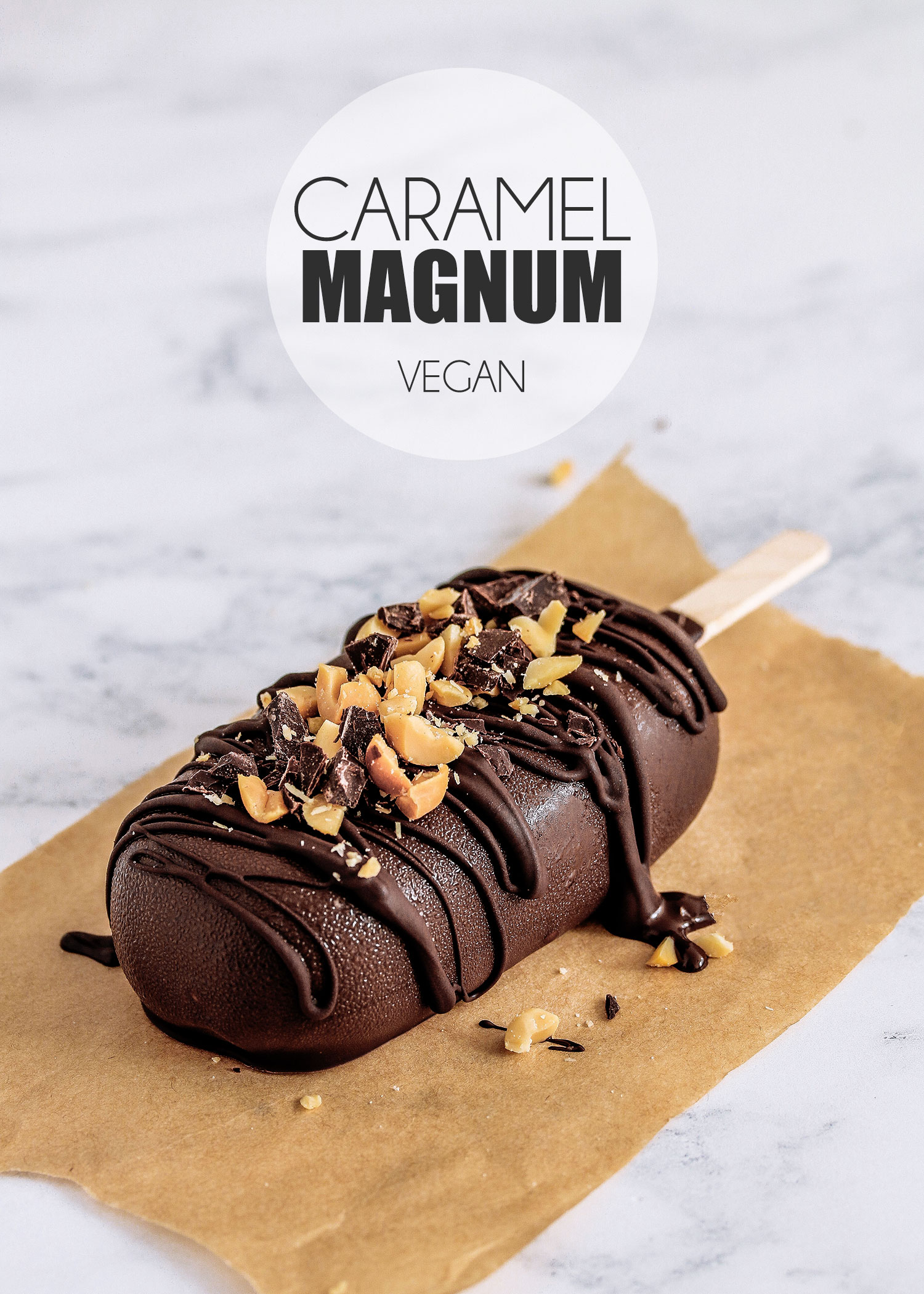 Share This Post