Raw Salted Caramel Brownies
A treat to satisfy your chocolate cravings without any processed sugar, processed oils or any other nasty added ingredients.
I'm a huge fan of energy/bliss balls – basically any snack made out of dates and nuts. They make a great snack because they're high in fibre, good fats and they're sweet without the need to add any kind of processed refined sugars. Nothing beats whole dates as a form of sweetener, not even the sugar-free varieties, which we are yet to find out their long-term effects as they're relatively new to our diets.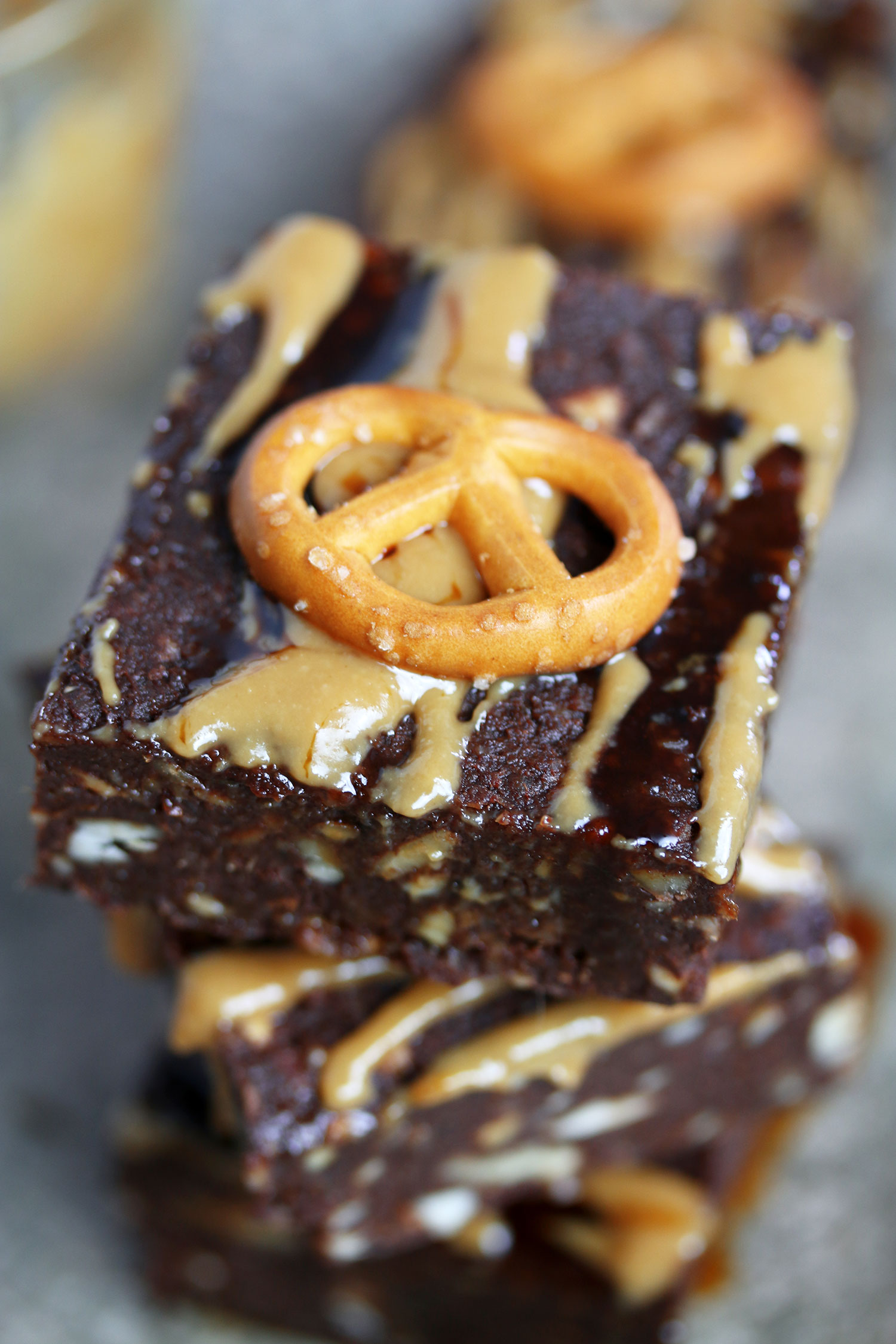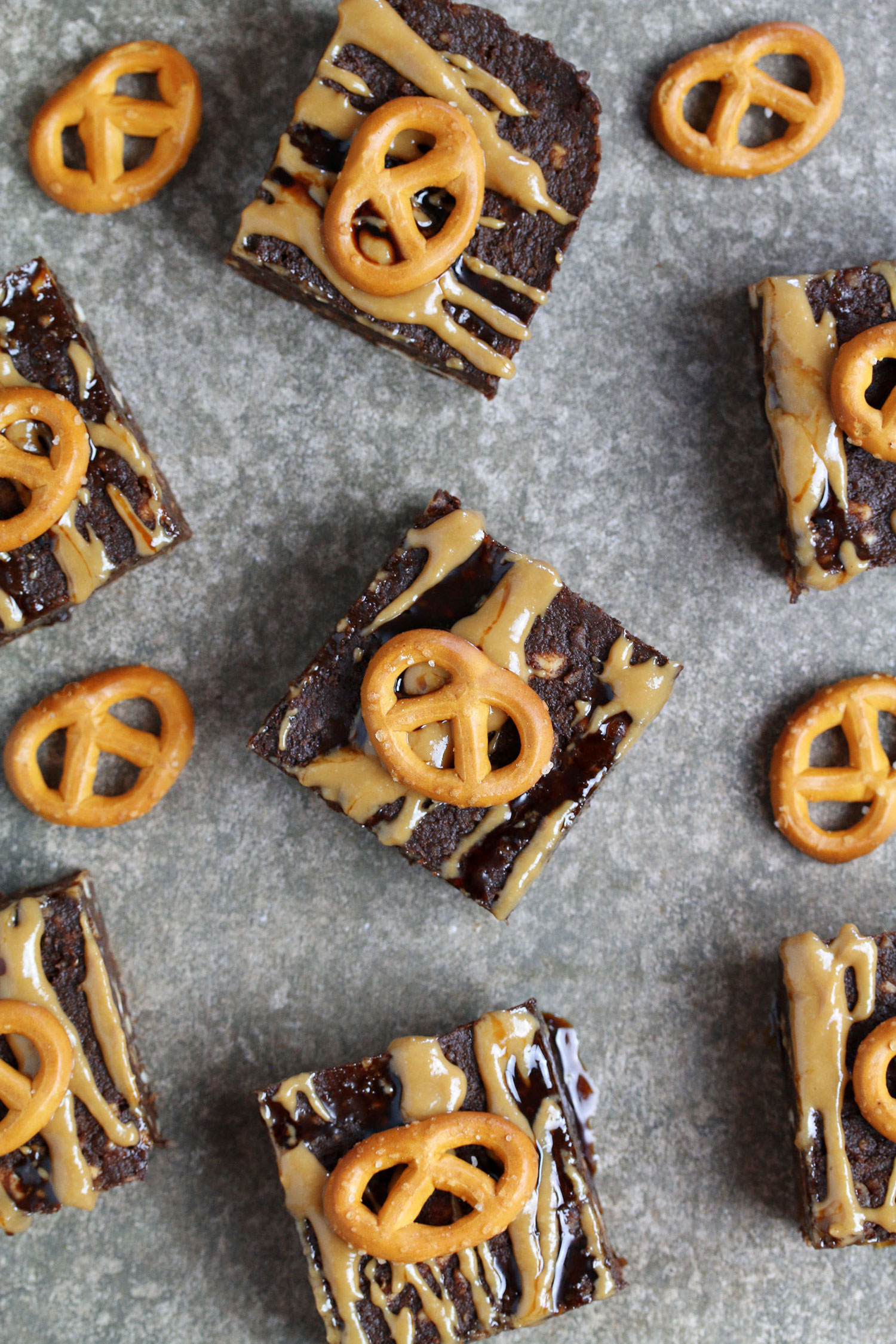 Instead of blending dates and nuts and shaping them into balls, I added in some cocoa powder into the mix and pressed the mixture into a square cake tin and sliced them into squares to create raw 'brownies'. I then drizzled them with a simple two-ingredient salted caramel drizzle and finished them off with a gluten-free mini pretzel to make them look even more decadent!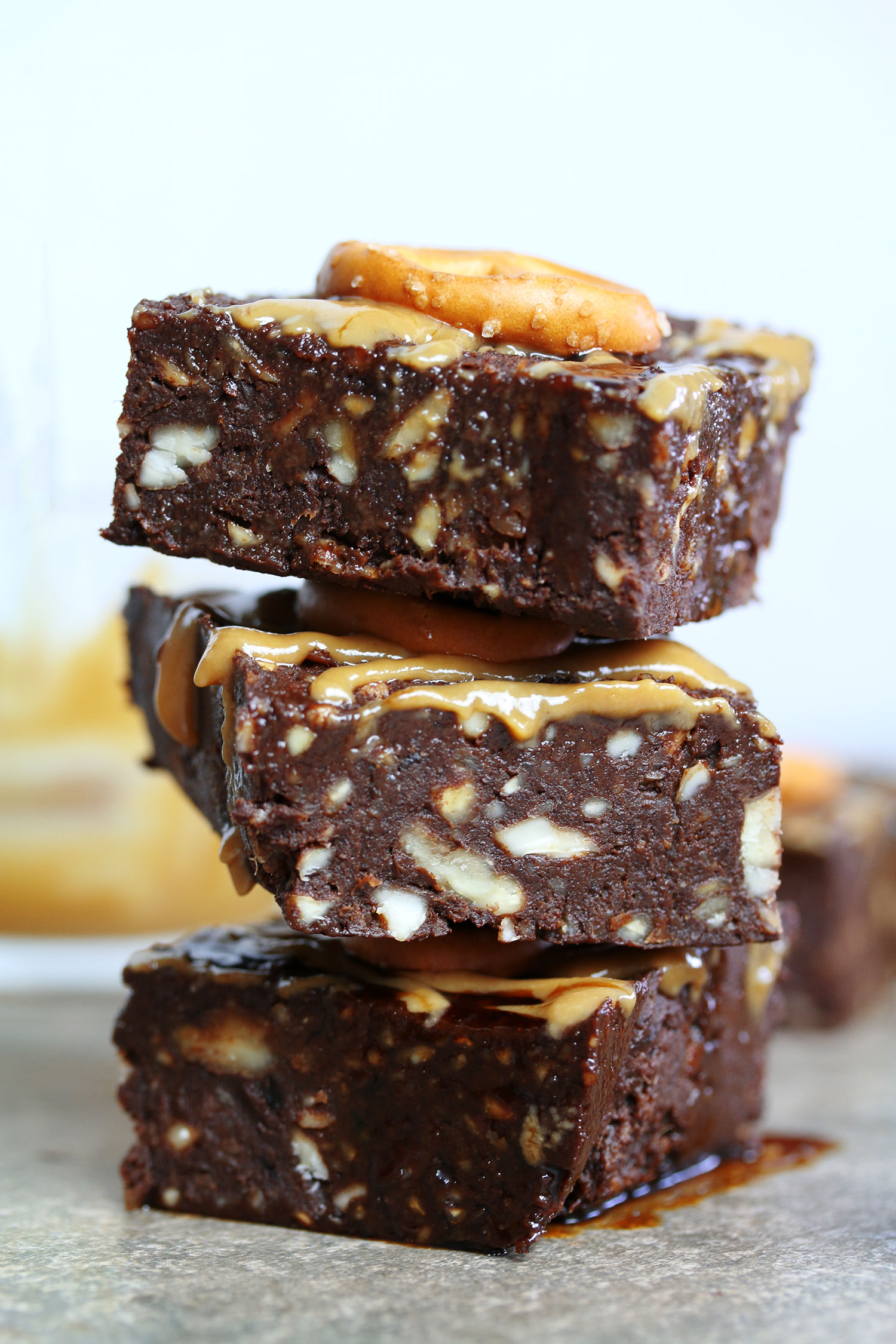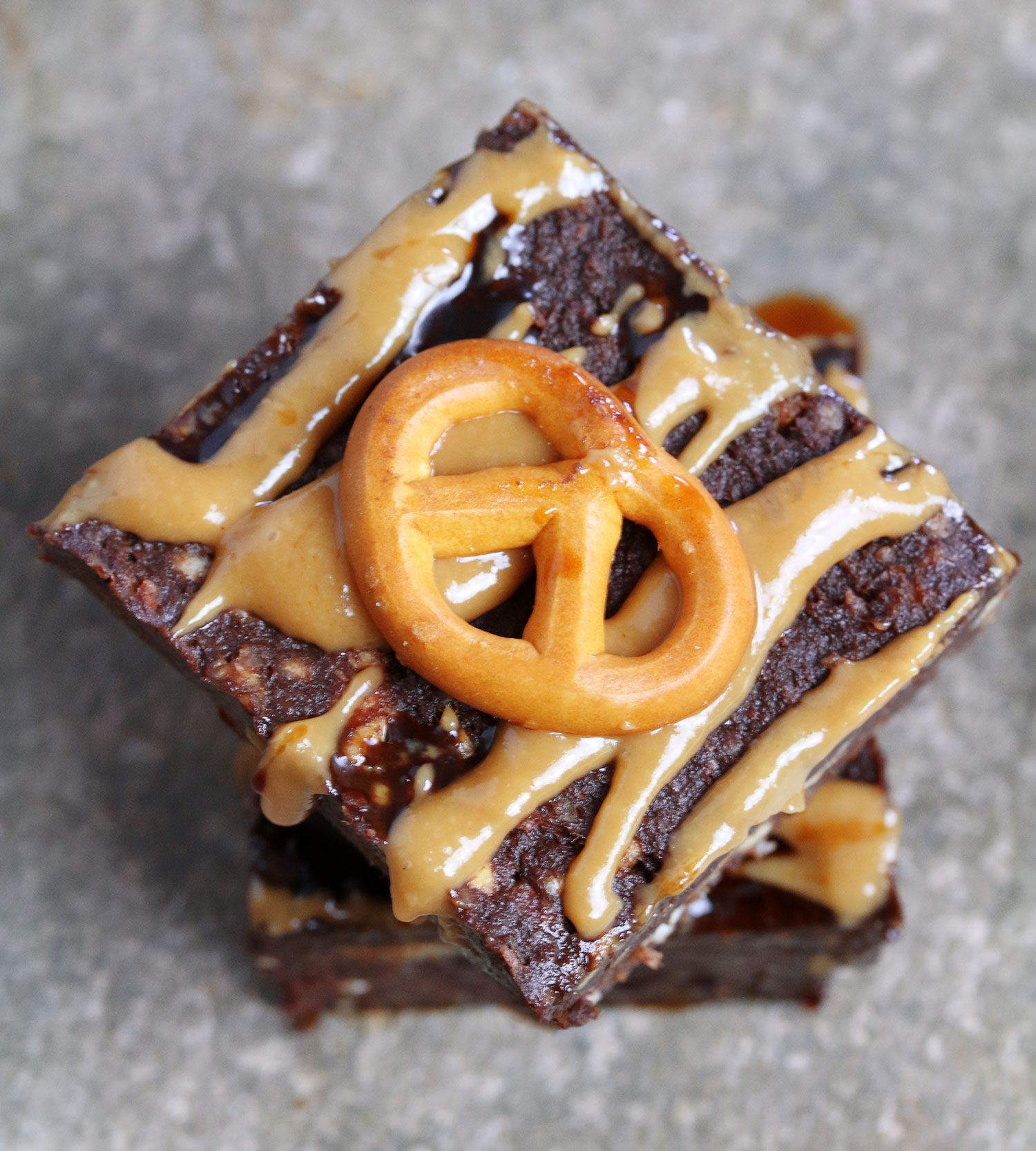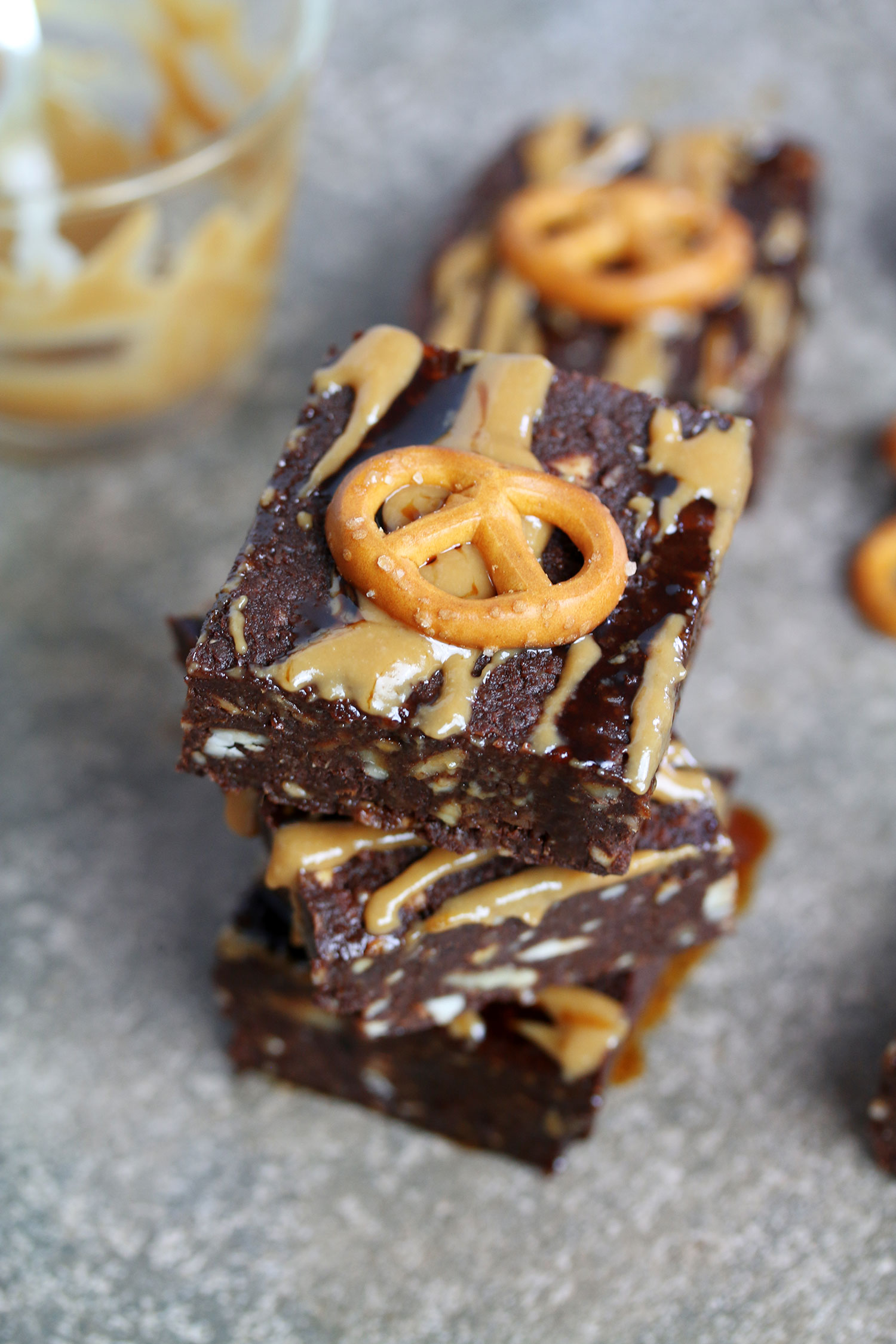 These raw salted caramel brownies make a great snack option between meals when you're feeling peckish but still have an hour or two left before your lunch break. Snacks tend to have a bad reputation and they tend to be associated with weight gain, but the truth is if you're eating the right kind of snack, it can help you maintain a healthy weight and prevent you from over eating when it comes to main meals. It also gives you an energy boost and keeps your blood sugar steady. I know for me I NEED to snack between meals, especially between breakfast and lunch. Otherwise I'll end up having to eat lunch two hours after my breakfast because I'm that hungry, or I'll eat twice as much as I would if I have to wait too long between the two meals.
They also make a great dessert option. Desserts don't come healthier than this!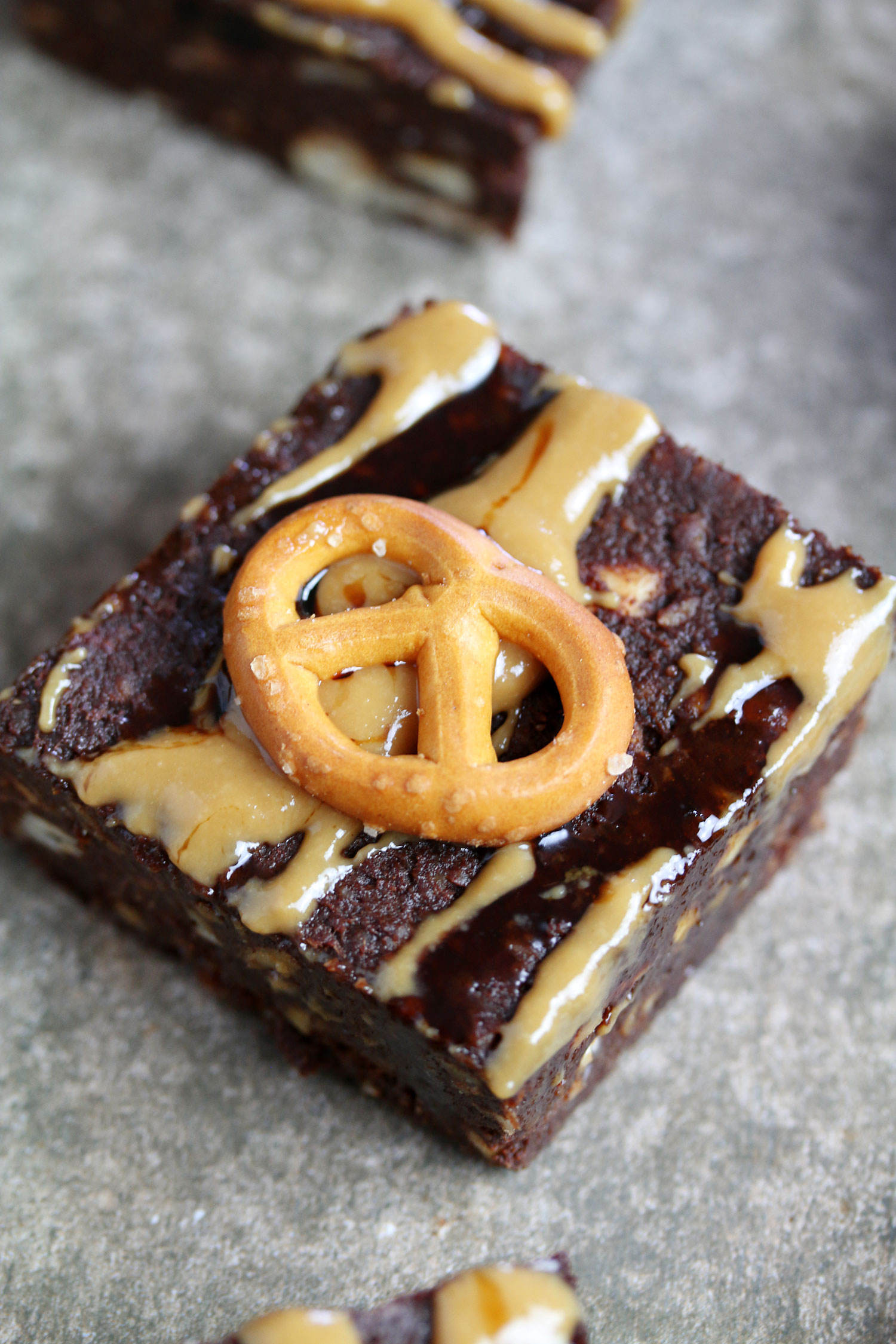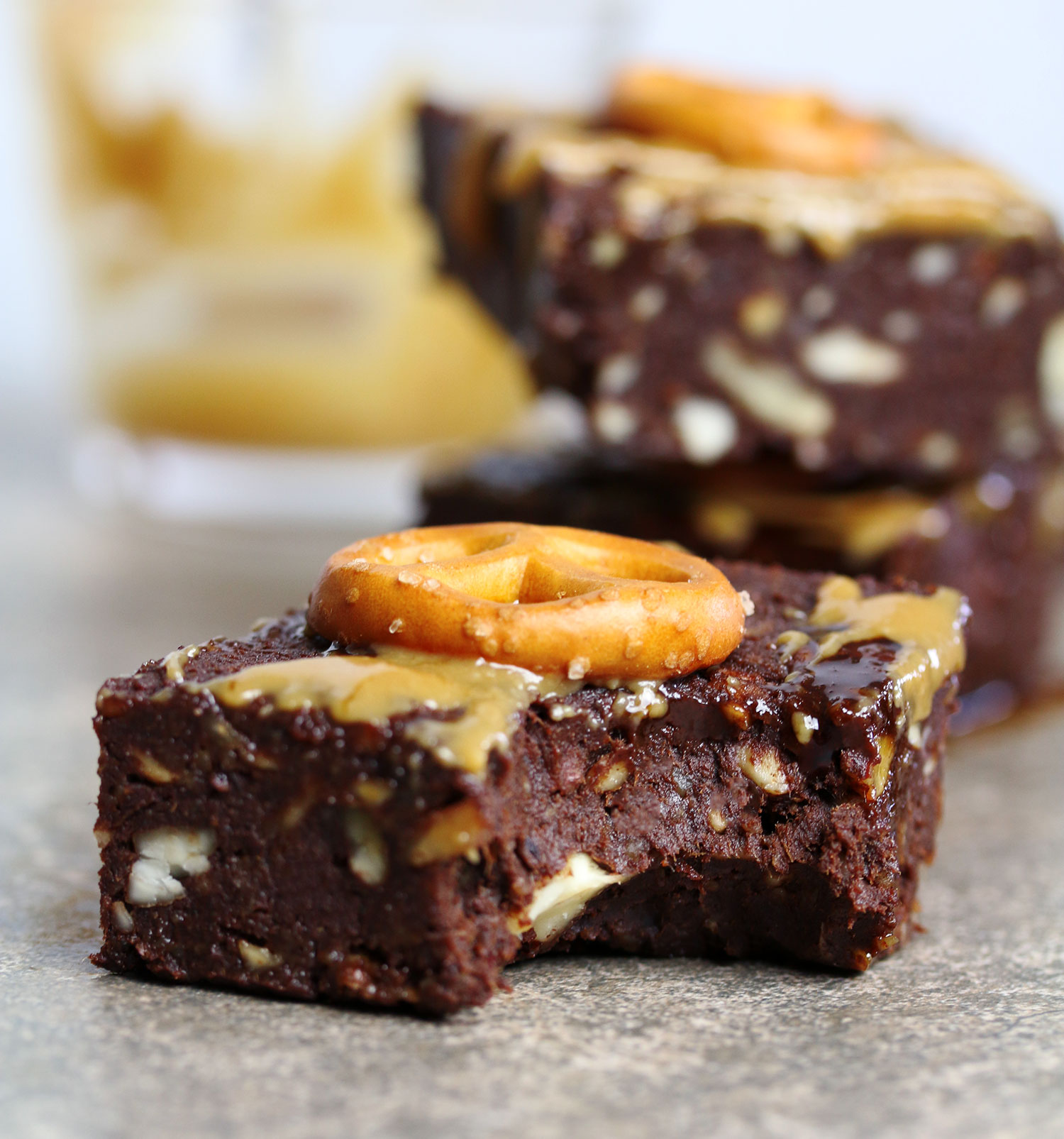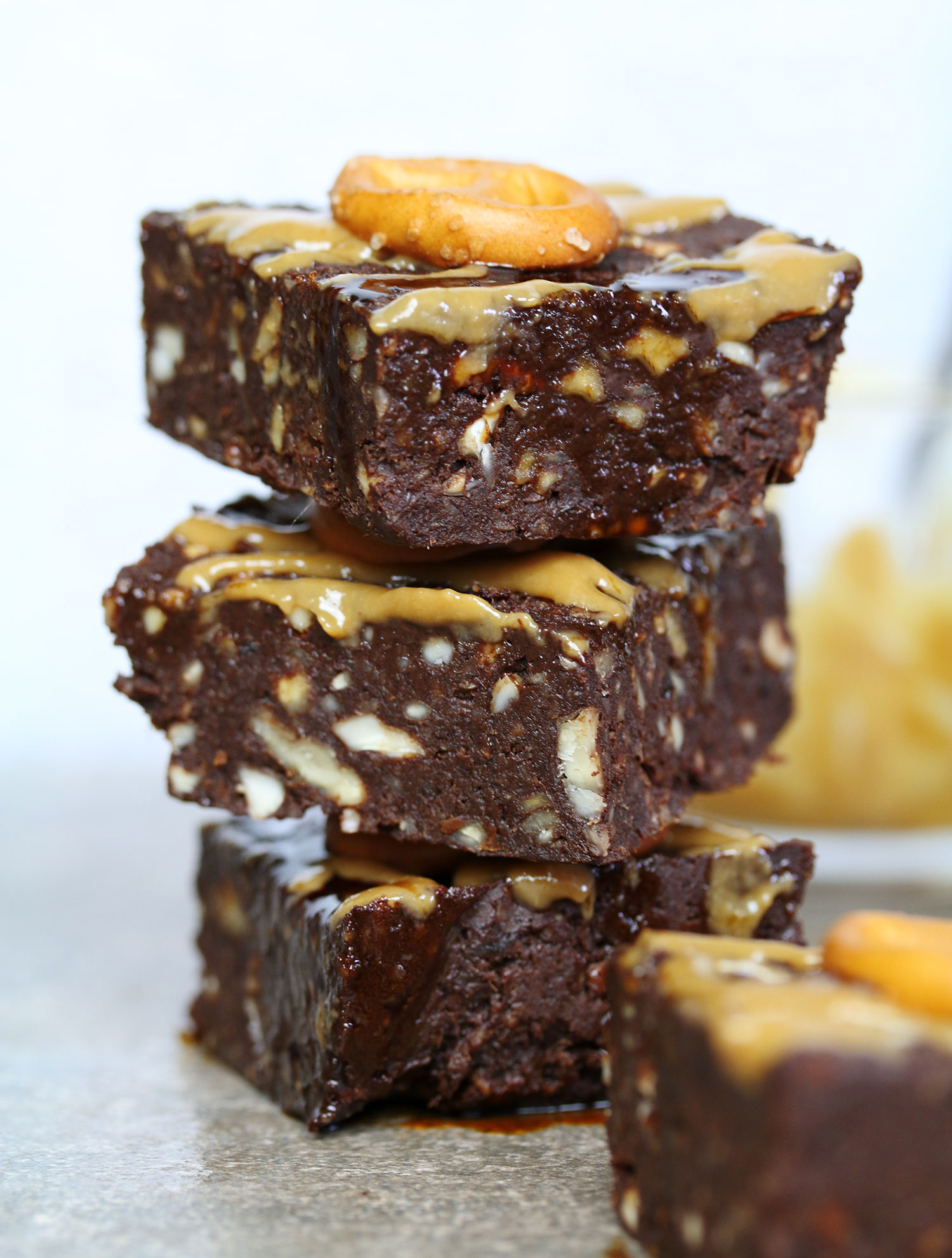 ---
Raw Salted Caramel Brownies
Makes: 8 brownies
Ingredients:
2 cups dates
1 cup pecans
1 cup cashews
1/2 cup cocoa
Pinch of salt
Slated caramel drizzle:
2 tbsp tahini
1/2 tbsp date syrup
Pinch of salt
Pretzels – use gluten-free if allergic
Method:
Blend the brownie ingredients together until you have a smooth dough.
Press into a cake/loaf tin lined with parchment paper and refrigerate for 1 hour.
Mix together the ingredients of the salted caramel drizzle in a small bowl and drizzle on top of the brownies.
Top with the pretzels.
Store in the fridge until ready to serve.
Enjoy!
---