Matcha Pinwheel Cookies (Vegan & Gluten-free)
Have you noticed that whenever you make 'healthy' cookies, they tend to be soft not crunchy? most healthy cookies I've seen are usually the soft variety, which is fine. I love cookies in any form, but every now and then I do crave a good crunchy cookie (or biscuit as we call it here in the UK!) you know, the type you can dunk in your tea (tea and biscuits are the ultimate pick me up duo when I'm down). For that reason I like to experiment with healthy crunchy cookies from time to time (remember my crunchy vanilla biscuits or gingerbread men ?)
I've always loved the idea of pinwheel cookies. I just love anything with a swirl, things like cinnamon rolls, kleicha or those big round colourful lollipops.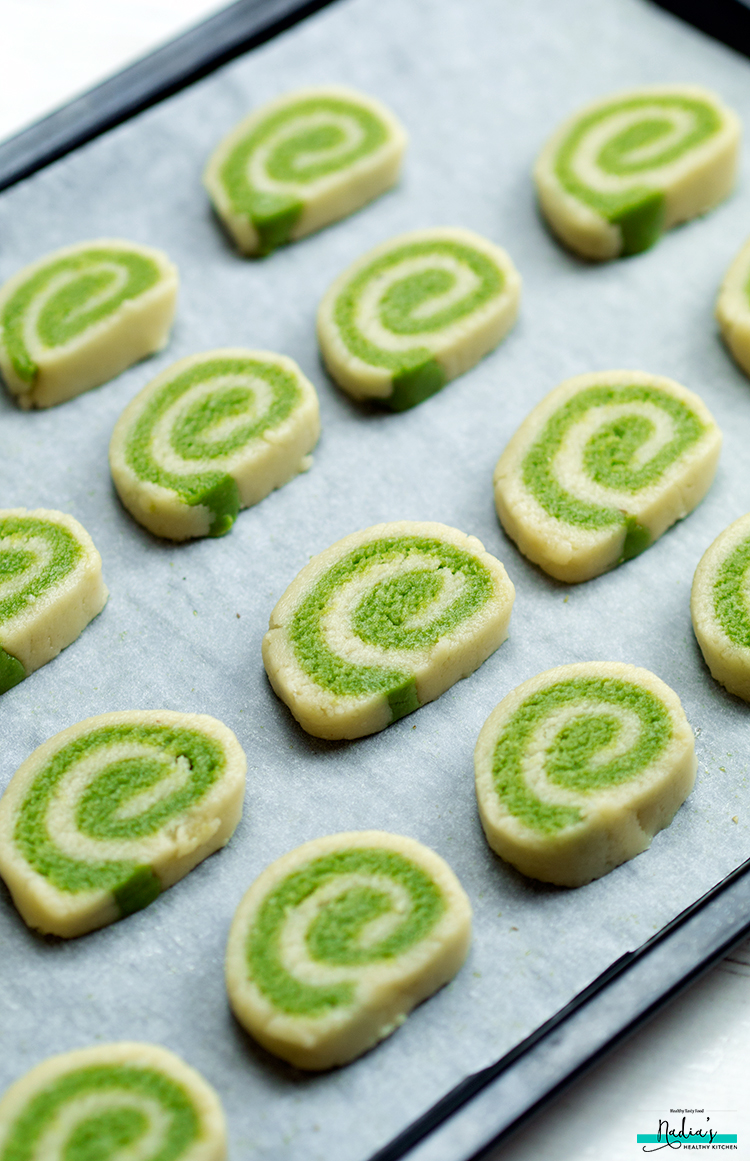 I used PureChimp matcha green tea powder to create the swirl in these pinwheel cookies instead of the more traditional chocolate swirl, because why not? Actually I didn't use chocolate is because I recently realised that most of my recipes contain chocolate and I need to come up with more creative flavour combinations!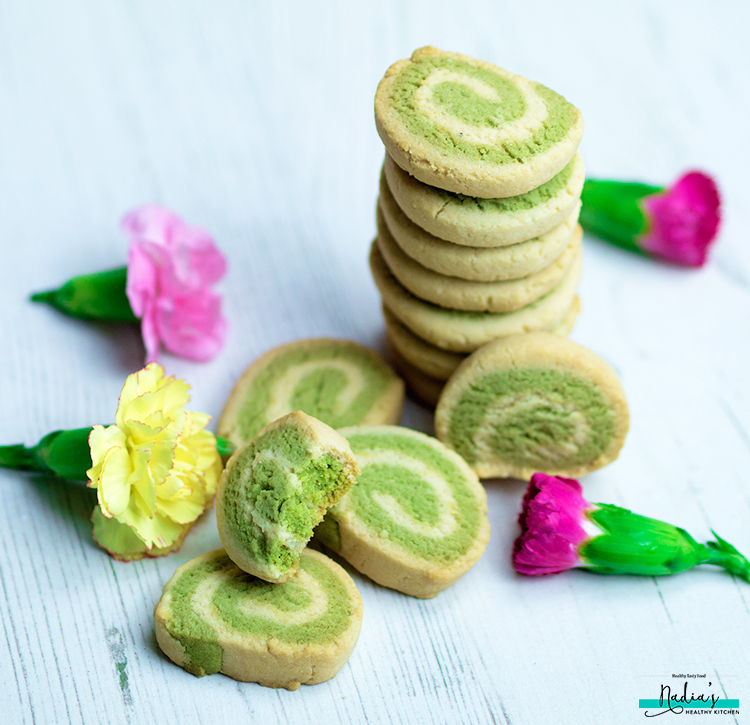 Matcha green tea powder is basically whole leaves of green tea milled into a fine green powder. One of the main benefits of consuming matcha is its antioxidant content. Green tea is an excellent source of antioxidants, but when you consume the whole leaf instead of drinking the water it was steeped in, the benefits are tenfold.
Research has showed that consuming powdered green tea can help modulate cholesterol metabolism and even prevent diseases like atherosclerosis and cancer.
Another benefit of using matcha, which may seem trivial to some but equally as important to me, is that it gives the most beautiful green hue to recipes, especially when used in raw desserts. Green food always suggests health to me!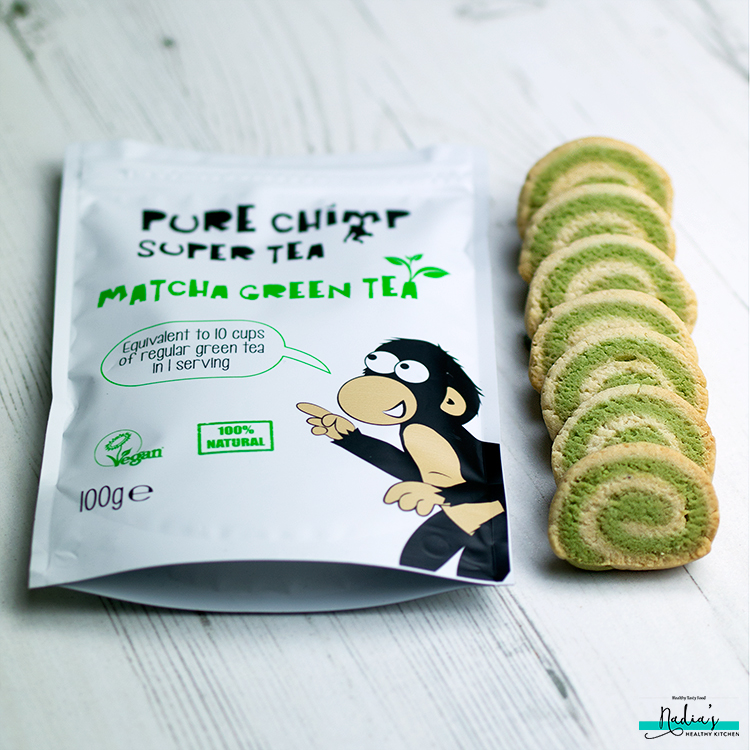 Matcha Pinwheel Cookies (Vegan & Gluten-free)
2016-07-19 08:52:12
Serves 24
Ingredients
1/2 cup (42g) ground almonds
1/2 cup (75g) gluten-free flour
1/4 cup (30g) cornflour
1/4 tsp salt
1/2 tsp baking powder
1/2 tsp PureChimp matcha green tea powder
4 tbsp maple syrup
3-4 tbsp coconut oil, melted
Instructions
In a bowl, mix together the ground almonds, flour, cornflour, baking powder and salt
Mix in the maple syrup and 3 tbsp melted coconut oil. The dough should hold together when you press it into a ball. If it doesn't hold, add more coconut oil - 1/2 tbsp at a time until it comes together. You shouldn't need more than 4 tbsp.
Divide dough into 2 equal halves. Mix the matcha powder into one half.
Wrap each half of the dough in cling film and place in the freezer for 30 minutes to make it easier to work with.
Preheat your oven to 180*C (160*C fan assisted)/ 350*F
Roll out the plain dough between 2 pieces of parchment paper. Repeat with the matcha dough.
Place the matcha dough on top of the plain dough. Start rolling into a tight cylinder.
Slice and place onto a baking sheet covered with parchment paper.
Bake for 15 minutes or until edges are golden brown.
Enjoy!
Nadia's Healthy Kitchen https://nadiashealthykitchen.com/