Christmas Tree Brownies – Vegan & Gluten-free
If you're looking for a super healthy Christmas sweet treat that tastes naughty, but is still good for you, you need to make these brownies! It doesn't get healthier than these Christmas tree brownies! Made using East End Foods dry chickpeas making them high in protein, fibre and minerals such as manganese, folate, iron and zinc.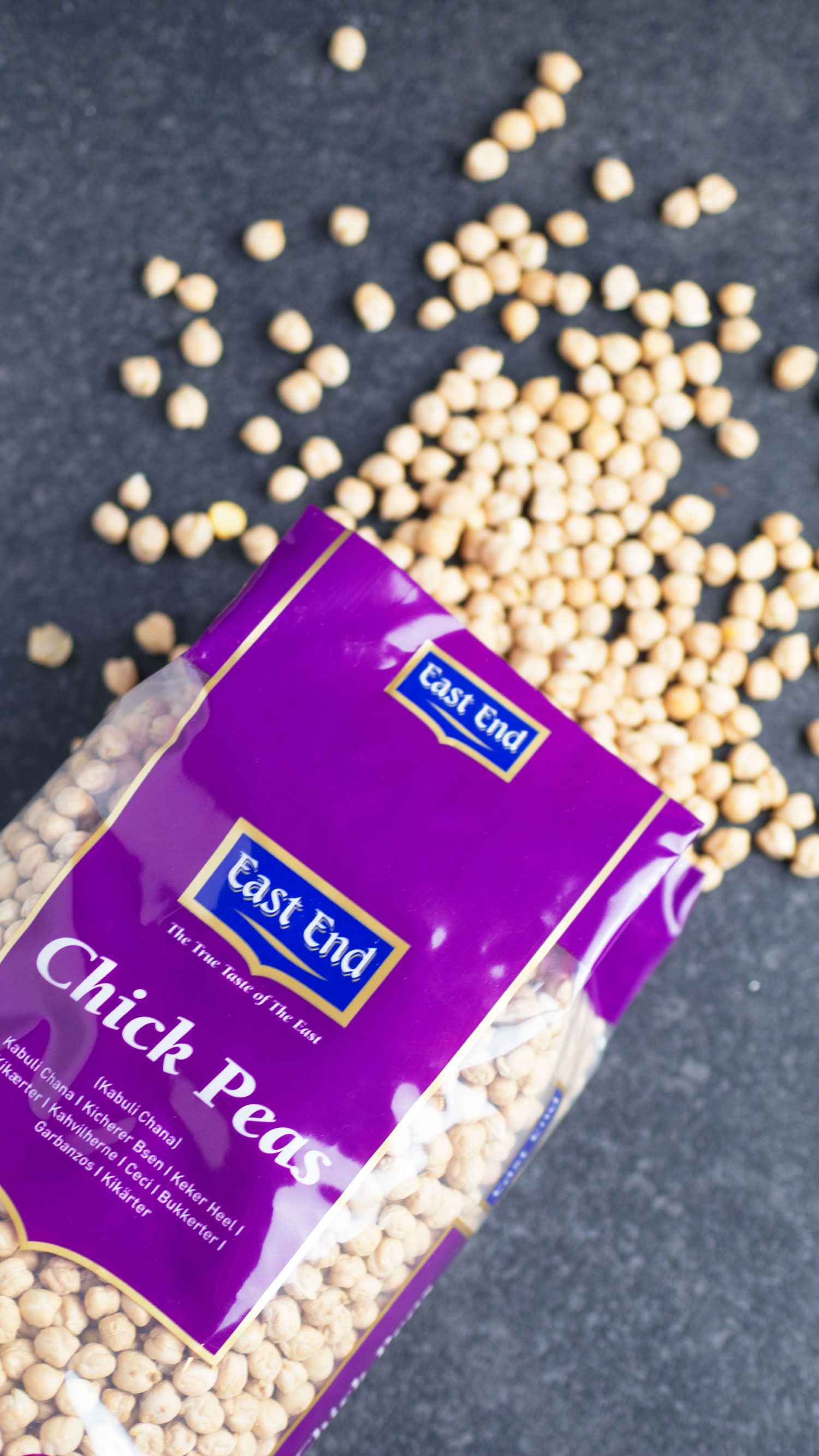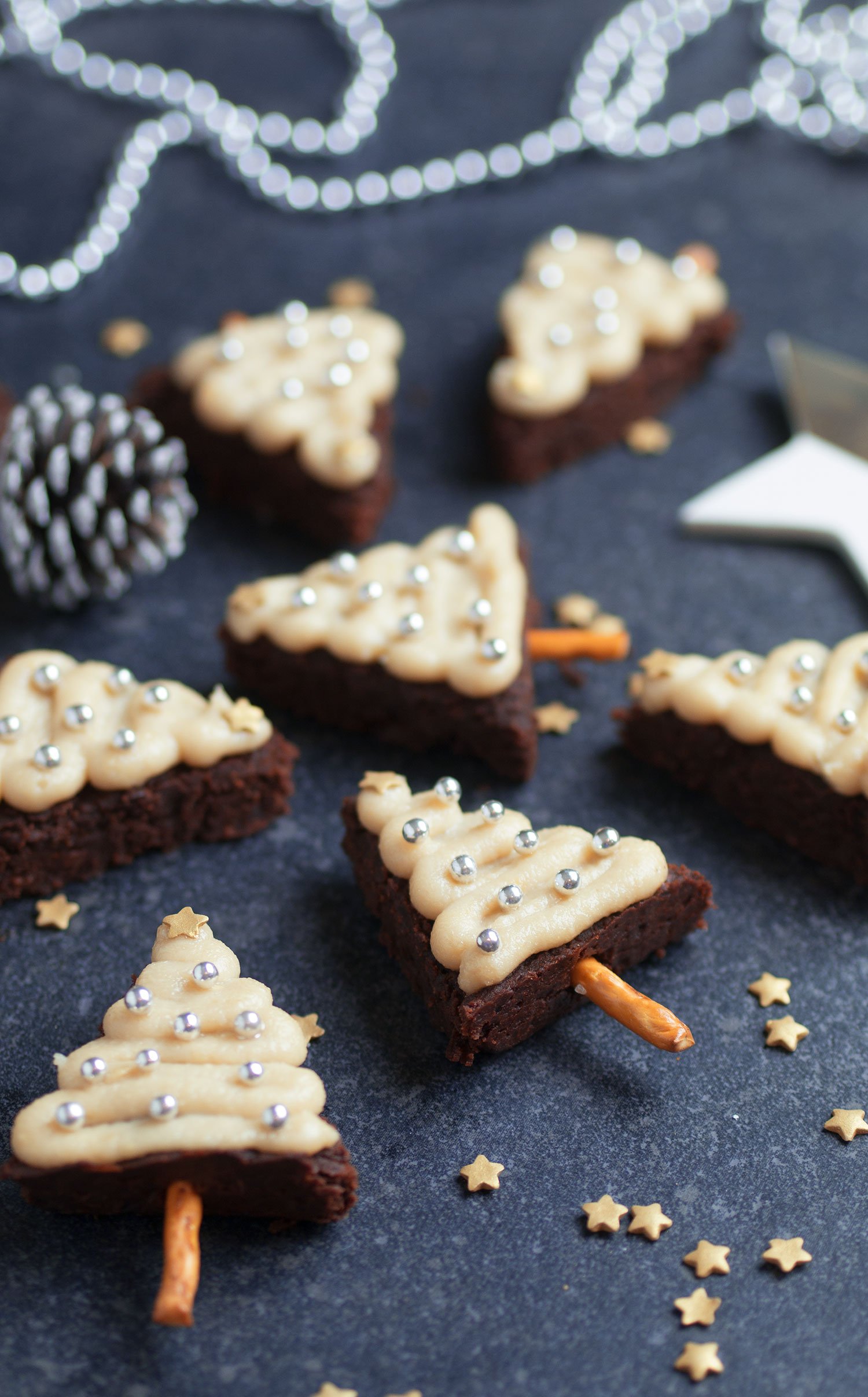 Chickpeas make up a big part of my diet, I eat them on a daily basis in the form of falafel, stews, savoury bakes, calzone, pizza and HUMMUS (of course!), but I also love incorporating them into sweet treats to make them as healthy and beneficial as possible. Recent research suggests that the consumption of chickpeas (as well as other pulses and legumes) reduces the risk of some chronic diseases such as diabetes and heart disease*. Their high fibre content also helps improve the control of blood sugar and insulin secretion, all the more reason to add them to your desserts!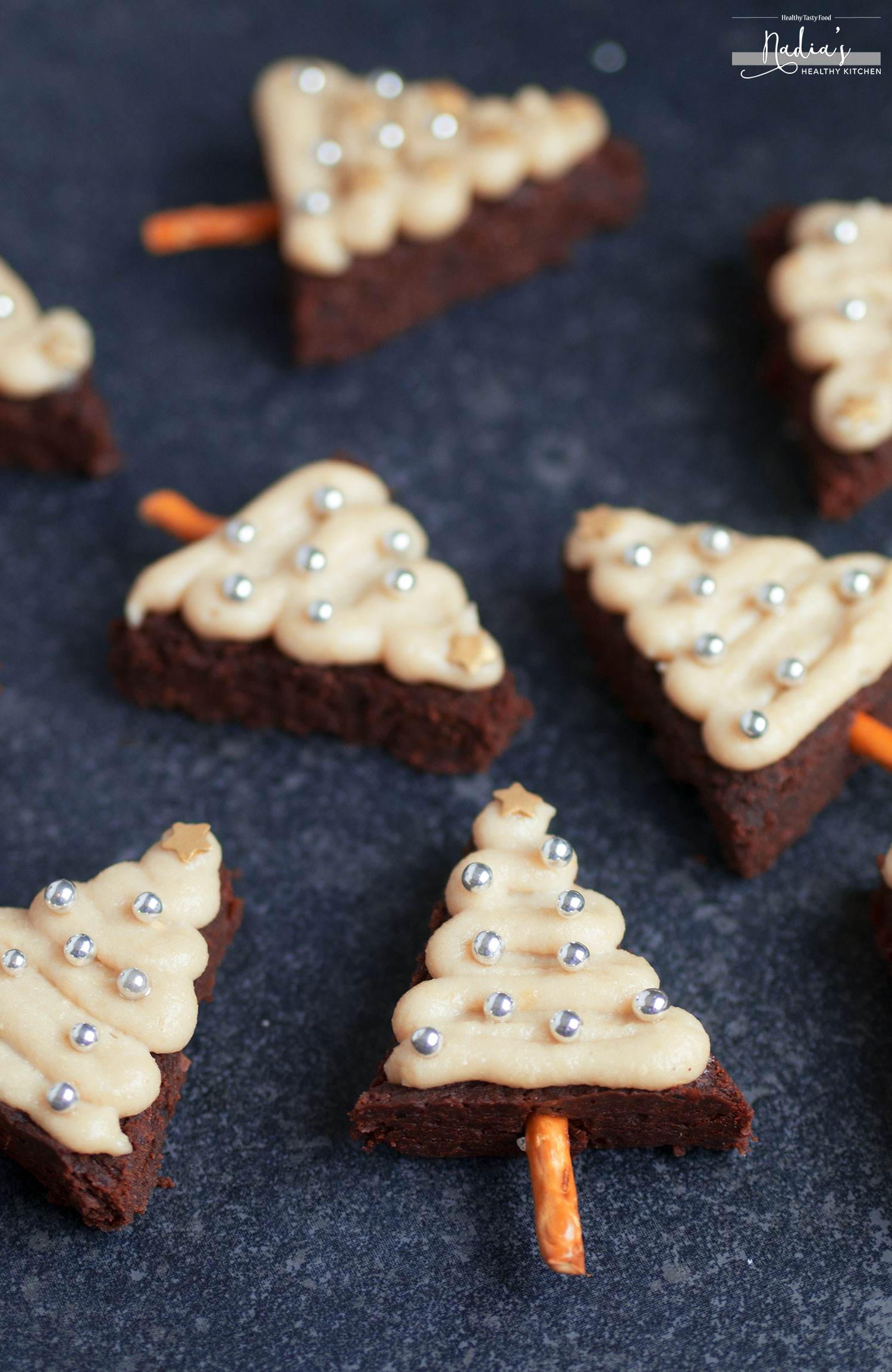 Instead of using sugar or liquid sweetener, I've opted to use whole dates aka the best natural sweetener EVER! It's true that dates are naturally high in sugar, but they're also extremely high in fibre and anything high in fibre, especially in its natural form, means it won't have the same impact on blood sugar and insulin. I'm trying to use whole dates in my recipes as much as possible because I think they're such an amazing fruit and they add a caramel taste and gooey texture which is perfect for these brownies!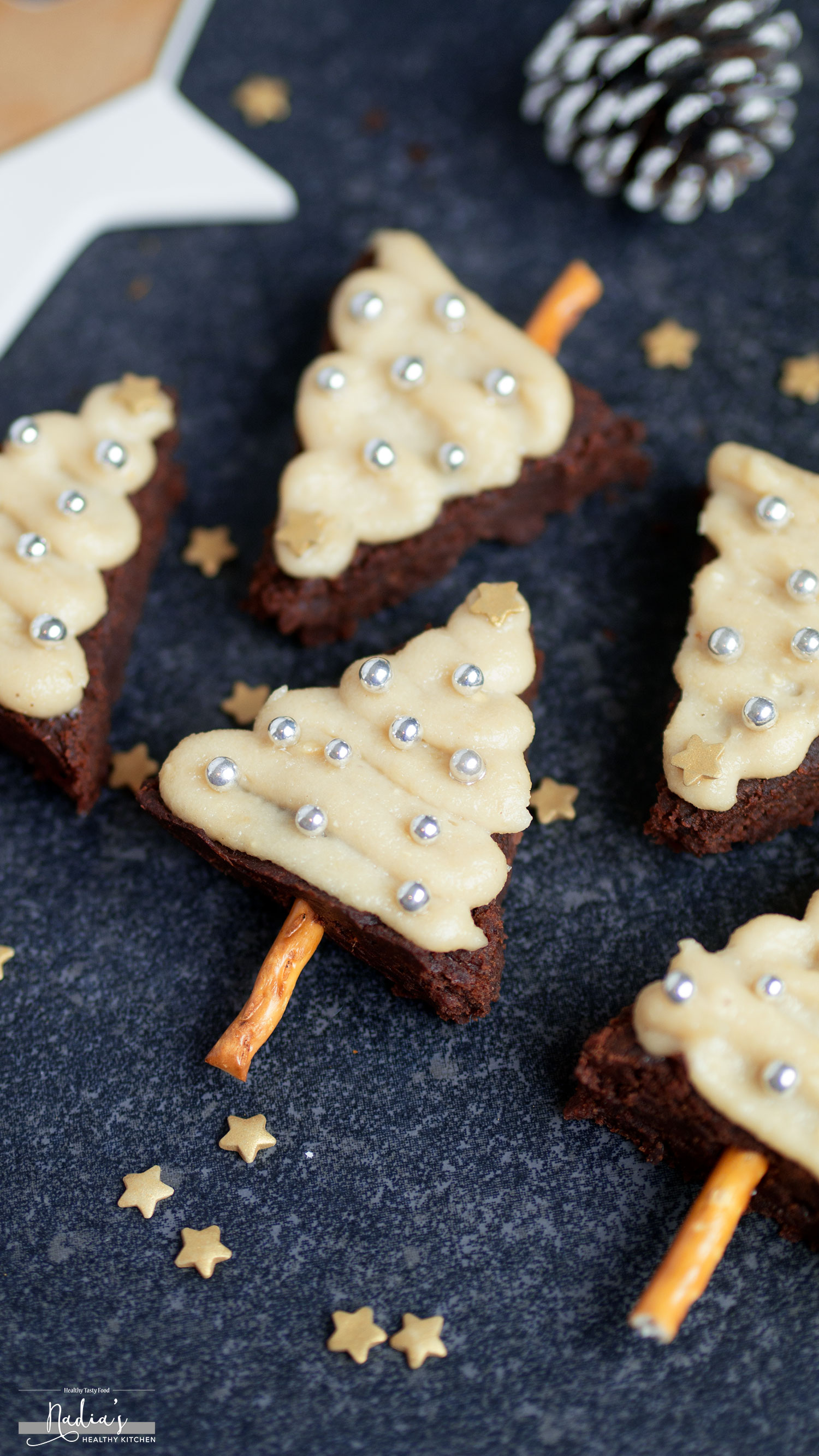 I prefer using dry chickpeas as they're free from the unnecessary salt and added preservatives and they're much cheaper than canned beans, not that canned chickpeas are luxury expensive items that most of us can't afford, but every little helps, right?
Also, dried beans are so much more convenient. A 1 kg bag of chickpeas will last you ages! You really don't need expensive, trendy ingredients to eat well!
I created a simple cashew maple frosting to decorate the 'trees' to resemble the trees being covered in snow. If you prefer green trees, you could always add some matcha green tea powder to the mixture, like I did with my Christmas tree cupcakes last year.
Christmas Tree Brownies - Vegan & Gluten-free
2016-12-08 09:09:04
Serves 12
For the brownies
1 cup (175g) dates
1 1/2 cups (215g) East End Foods chickpeas (measured/weighed after cooking) alternatively you can use 1 can of their pre-cooked chickpeas.
1/3 cup (35g) cocoa/cacao powder
1/4 tsp salt
1/2 cup (118ml) coconut oil, melted
1/3 cup (50g) dairy-free chocolate chips
2 tbsp maple syrup - optional if you prefer a sweeter brownie, otherwise substitute for another 2 tbsp of coconut oil
For the frosting
1 cup (145g) cashews - soaked for at least 4 hours
2 tbsp coconut oil
2 tbsp maple syrup
4 tbsp milk of choice
To make the brownies
Cook the chickpeas according to pack instructions - add 1 cup (170g) of the dry chickpeas to a large bowl, cover with water and soak overnight, and then rinse and cook in a pan of simmering water for 1.5 hours. Leave to cool completely before measuring out 1 1/2 cups (215g) of the cooked chickpeas.
Preheat your oven to 180*C (160*C fan assisted)/ 350*F
Add everything, apart from the chocolate chips, to your food processor and blend until you have a smooth cake batter.
Fold in the chocolate chips then transfer the mixture into a 9" square cake tin.
Bake for around 30 minutes. Leave to cool completely before attempting to slice.
Once cooled completely, slice across into 3 equal pieces, then cut each into 4 triangles so you end up with 12 triangles in total.
To make the frosting
Blend all the frosting ingredients together until smooth
Pipe the frosting over each brownie then decorate.
UK Health Blog - Nadia's Healthy Kitchen https://nadiashealthykitchen.com/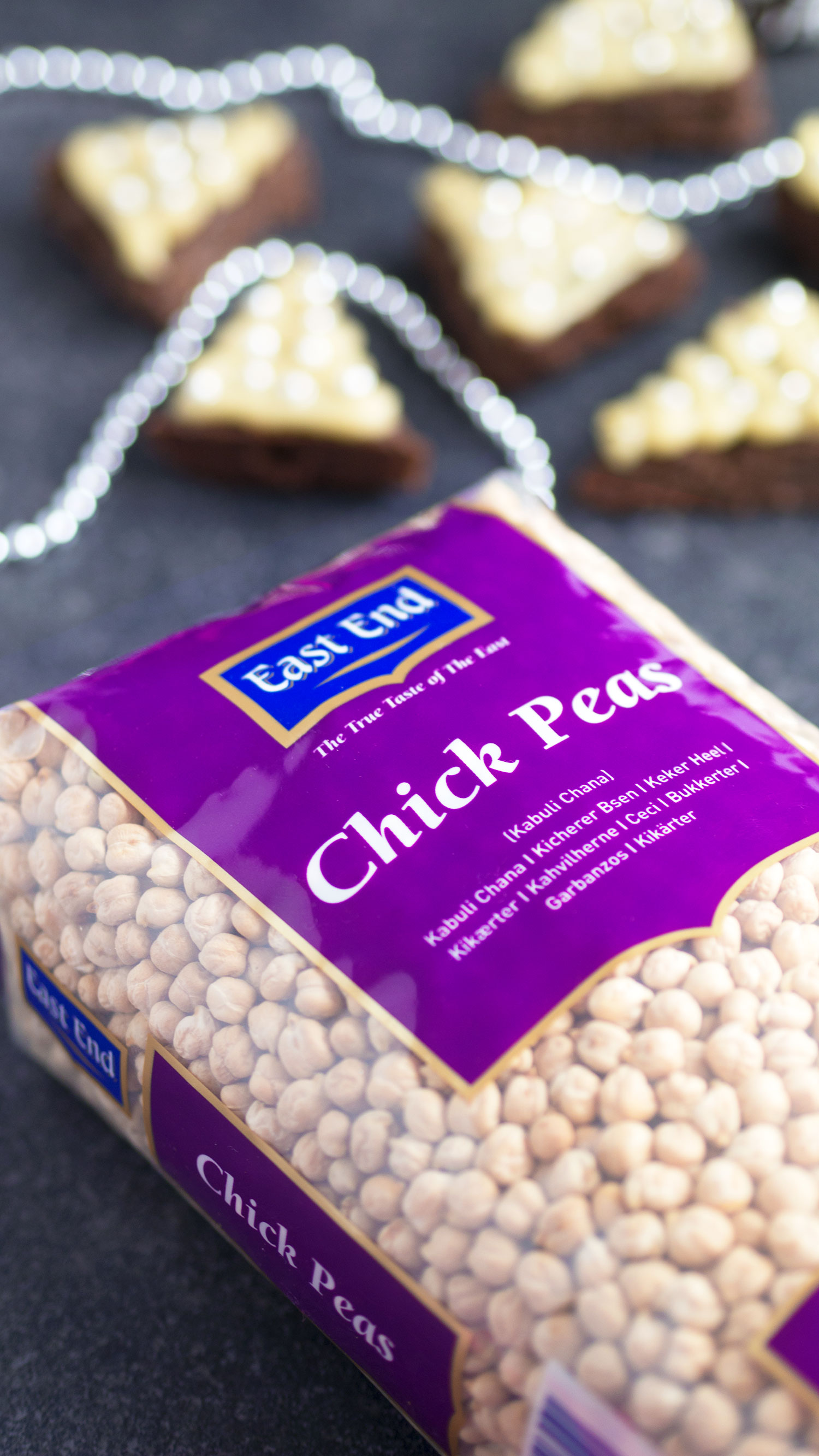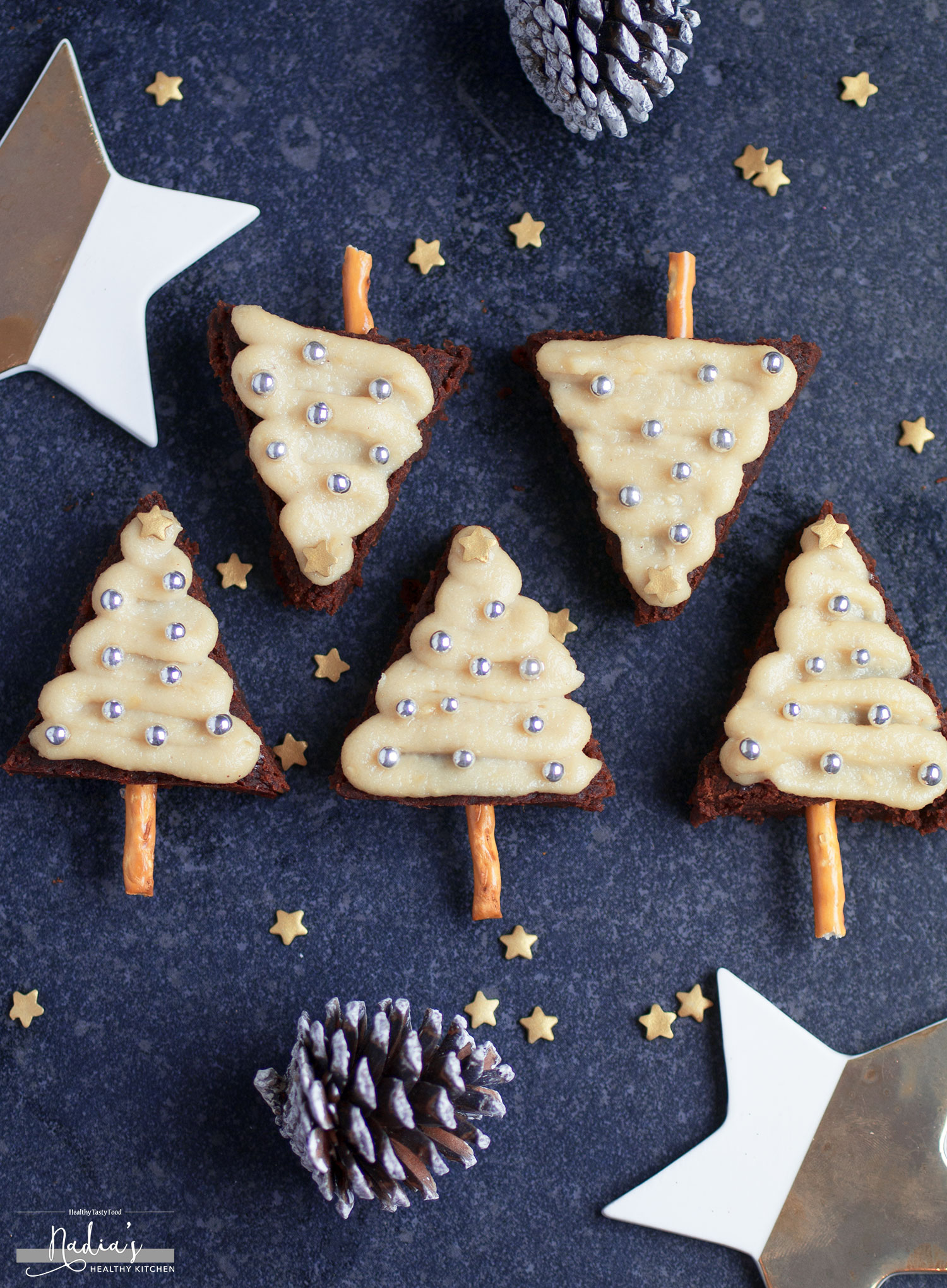 * https://www.ncbi.nlm.nih.gov/pubmed/23398387
Share This Post