WATCH THE VIDEO FOR DIRECTIONS
How to Make Falafel
Growing up in the Middle East you couldn't go through life without eating lots and lots of falafel! Not that I would complain about it, they're AMAZING! Not only are they delicious and easy to make, they're good for you! Consisting of mainly chickpeas, which are high in fibre, folate, magnesium, manganese, zinc, protein and even contain omegas 3 and 6!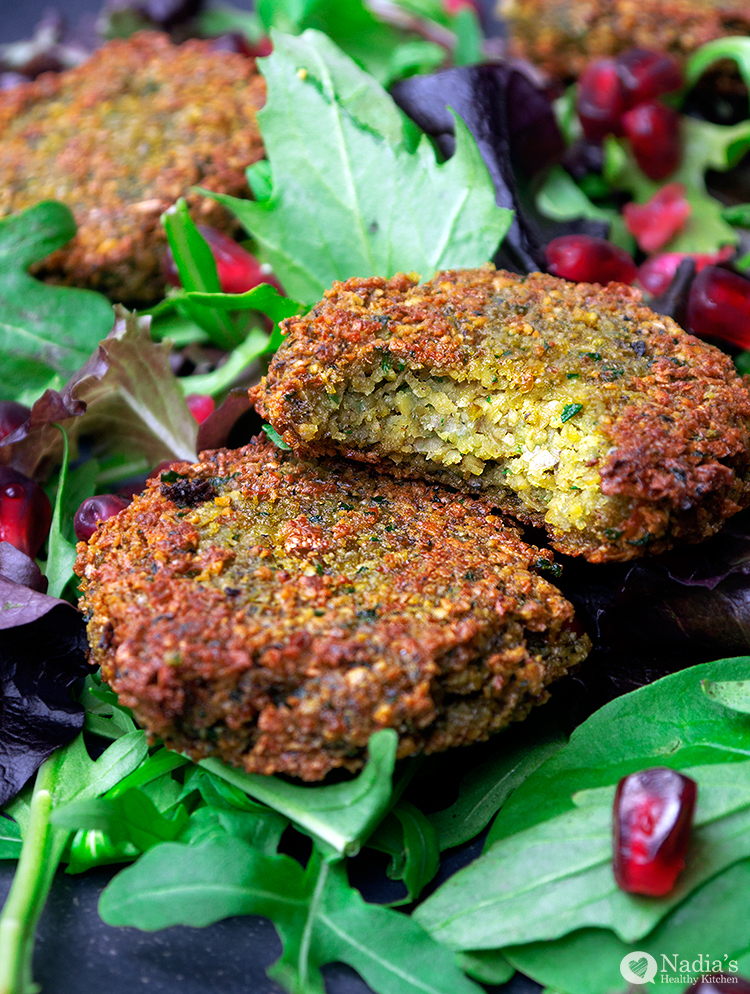 Turn your falafel into wraps, sandwiches or just eat them on their own as a snack and you can enjoy them for lunch, dinner or even breakfast! Add them to salads with a side of homemade hummus or baba ganoush and lots of pomegranate seeds.
I'm using dried chickpeas because canned chickpeas never seem to work for me. They just don't seem to hold their shape! So I soaked the chickpeas for 24 hours, drained and rinsed them before blending with the rest of the ingredients.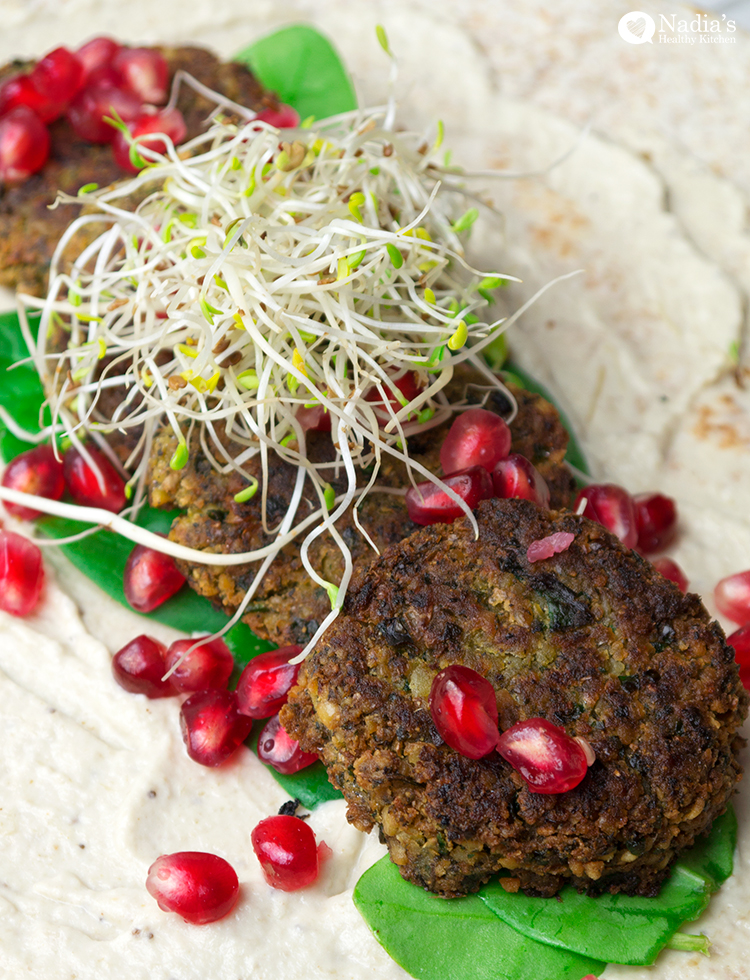 To make them gluten-free, I'm using rice cakes that I ground up in the food processor instead of flour. This recipe is also vegan and dairy-free.
I'm shallow frying my falafel in some coconut oil. I think they taste better thaT way, but you can bake them if you prefer a lighter option. If you want to bake them, you will need to cook your chickpeas in simmering water for around 30 minutes to soften them further.
How to Make Falafel
2016-02-18 07:45:31
Ingredients
1.5 cups dried chickpeas soaked in water overnight or for 24 hours.
1 cup parsley
1/4 cup coriander
1/4 cup chopped onion
2-3 garlic cloves
1/2 tsp salt
1/4 tsp black pepper
1 tsp cumin
1 tsp coriander
1/4 tsp chilli powder
2 tsp dried mint
1 tsp baking powder
3 tbsp bread crumbs - to make it gluten-free, I used ground up rice cakes
Instructions
WATCH THE VIDEO ABOVE FOR INSTRUCTIONS
Nadia's Healthy Kitchen https://nadiashealthykitchen.com/