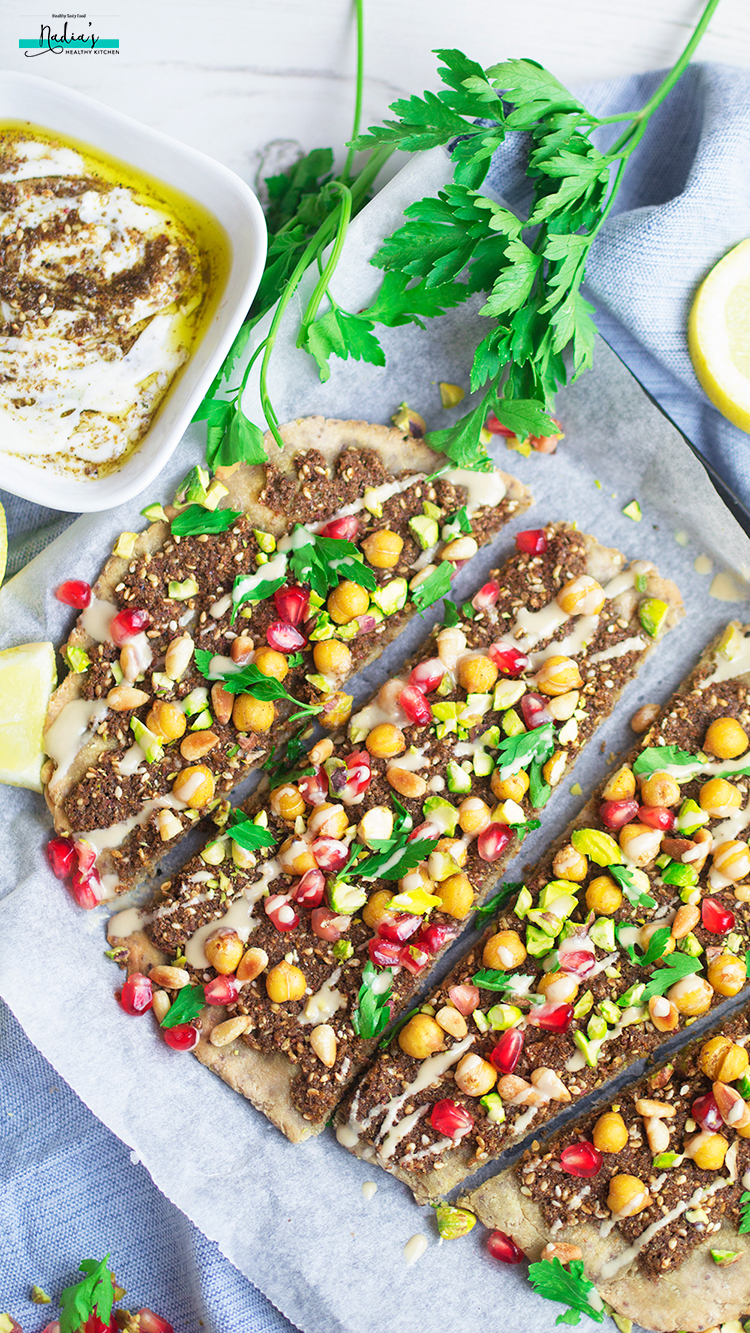 Middle Eastern Vegan Gluten-free Pizza Recipe
What I'm about to share with you is the best vegan and gluten-free pizza recipe I've ever made! It's so full of amazing flavours that you won't even notice the fact that it's missing cheese. I know most people wouldn't consider a pizza a real pizza unless it's topped with cheese, but for those of us who can't eat cheese, this is a seriously good pizza alternative! Having said that, if you don't do cheese-free pizzas, you can of course adjust the recipe and add any cheese of your choice. There are many dairy-free cheeses out there that you can choose from.
If you've never tried or heard of za'atar, you really are missing out. Za'atar is an ancient blend of herbs used regularly in Middle Eastern cuisine. The main ingredients being thyme, sumac, sesame seeds and salt. Other blends may contain oregano, marjoram, cumin or dried coriander.
I remember the first time I tried za'atar in school when my friend brought in a sandwich filled with the herby goodness. The smell when she took it out of her lunch bag was something else. Even though it wasn't much to look at, in fact I thought it looked like a dark green/grey mess; the aroma that transmitted from it was so beautiful I just had to ask if I could take a bite. When I moved to the UK I was surprised to find it being sold in Asian/Indian shops. These days it is widely available in supermarkets in the international section and in many health food shops, so it's quite easy to get hold of. Otherwise you can get it online from places like amazon.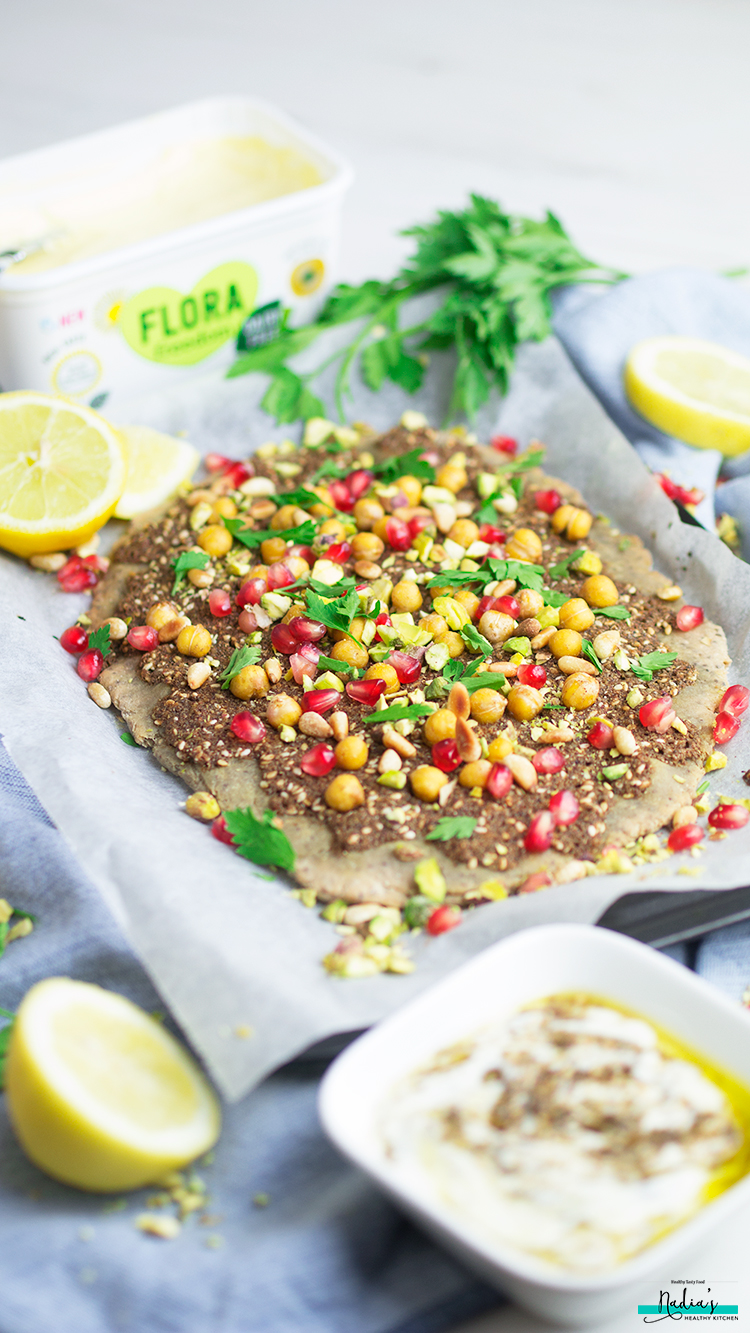 I use it everywhere – in salads, dressings, in rice/quinoa dishes and as a base for pizzas instead of tomato sauce, like I did in this recipe.
Flora asked me to create a pizza recipe using their new, dairy-free, Vegan and Vegetarian Society approved spread – Flora Freedom. Tastes like a dairy spread but is completely plant-based, so it's a great alternative for people who like the buttery taste in baked goods but can't eat dairy or chooses to avoid it.
It's been a while since I last tasted butter or margarine, so I only have a vague memory of what they taste like. As far as I can remember, Flora Freedom tastes like the dairy spreads I've had in the past. It has a subtle buttery taste without being sickly or overwhelmingly strong, which I like.
I usually use coconut oil to bake/cook with, and if you use it too you'll know that it has a strong scent and flavour that can sometimes be quite obvious in the end result. I don't mind the taste, but I know some people do! Flora Freedom is a nice alternative that would make the most delicious, buttery vegan brownies. Just the thought is making my mouth water!
With this Middle Eastern vegan and gluten-free pizza you get the best of both worlds – it's healthier but also super delicious and there is definitely no compromise as far as flavour is concerned. High in fibre, omega-3, magnesium, manganese, zinc as well as vitamins A, K, E and B6. Do you really need any more reasons to try it?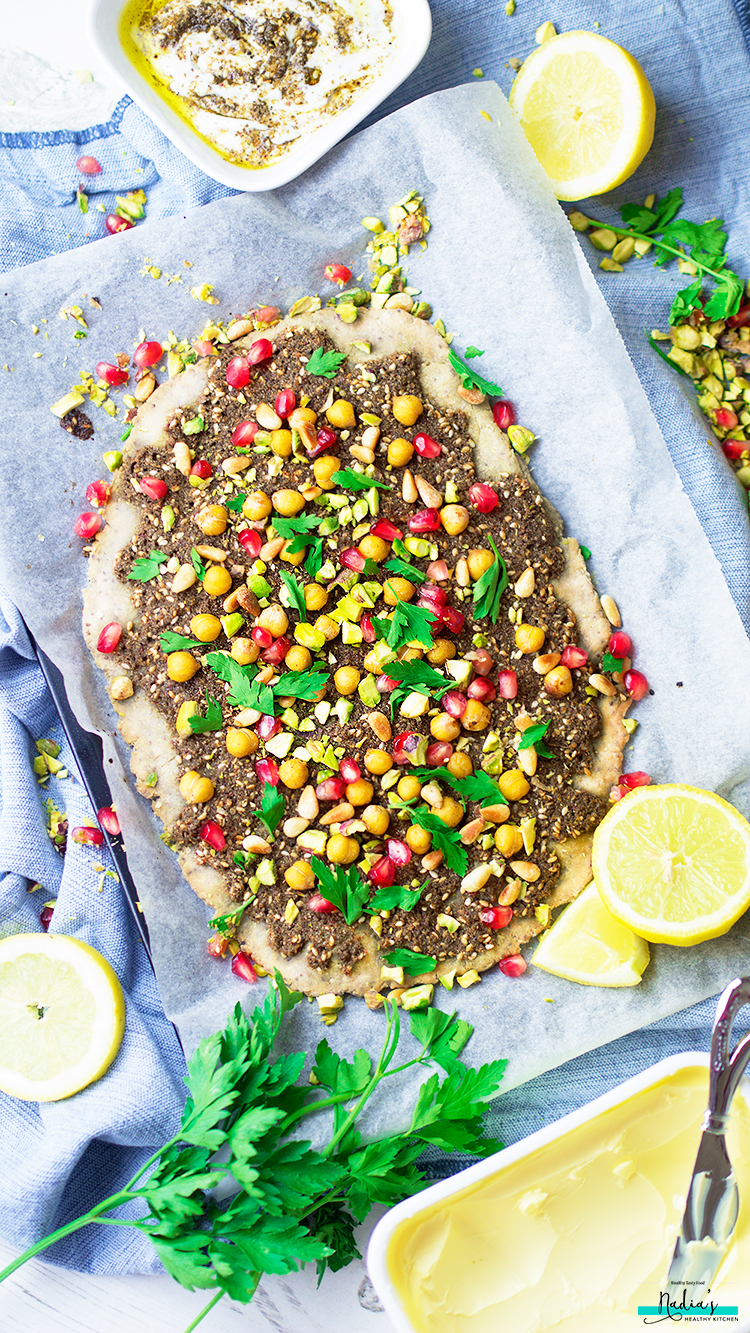 Head over to Flora.com to find out how to make this delicious & aromatic vegan, dairy-free and gluten-free pizza.
*This post was commissioned by Flora. All opinions are my own.