Tesco Wicked Kitchen Vegan Meals Review
••WATCH MY VIDEO REVIEW ABOVE••
Have you heard that Tesco have recently released a whole range of plant-based ready meals, sandwiches and wraps?
I was so excited when I heard about these products. Finally there are options for us plant-based eaters that are so easily accessible to everyone. I live up north in Manchester and I struggle to find meals and sandwiches that are both meat and dairy-free. Sometimes when I'm out food shopping I like to pick up a couple of pre-prepared meals for those days when I know I'll be too busy to cook a meal. There are also times when I'm out and about and need to grab something quick for lunch and it's such a struggle to get hold of a meal that's both vegan and delicious! I usually end up buying a banana and energy bars because I simply can't find anything good to eat!
Now I know I can just pop into Tesco, grab a sandwich without having to check the labels and be on my way. Not only is it making my life easier, they've also given me so many options to choose from!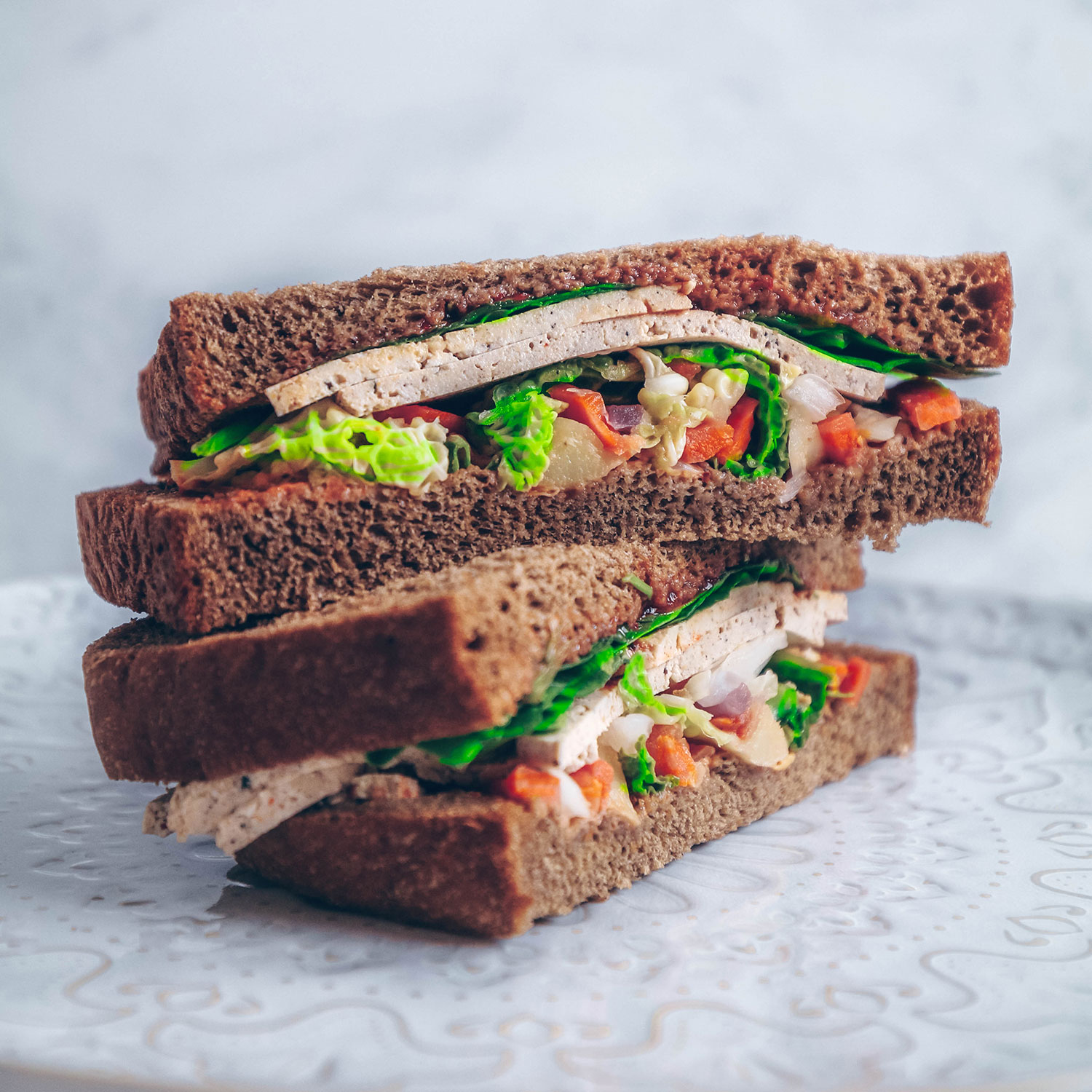 I was so pleased when Tesco contacted me asking if I would review their new Wicked Kitchen range. How could I not! What an exciting time to be alive 😀
The range includes delicious ready meals like mushroom bolognese, rainbow curry bowl, naked burrito and teriyaki noodles. Don't they all sound so mouth watering? 😀
They also include grab-on-the-go sandwiches and wraps like carrot pastrami-spiced wrap, sweet potato pakora wrap and fiery tofu & slaw sandwich. They all look so colourful and packed with veggie goodness.
Oh….and pizza! You can get vegan pizza at Tesco now. What??? And they're soooo delicious and satisfying too. Both the hubby and I loved them and we didn't miss the cheese!
It's so nice to see such a huge supermarket like Tesco catering towards vegans, vegetarians and those trying to cut down on their meat and animal product consumption. They're very convenient and quick and easy to put together.
Here are the meals I've tried so far
BBQ mushroom butternut mac – a take on a mac & cheese but using butternut squash as the base for the sauce and topped with mushrooms. Delicious, comforting and felt much lighter than a typical mac & cheese.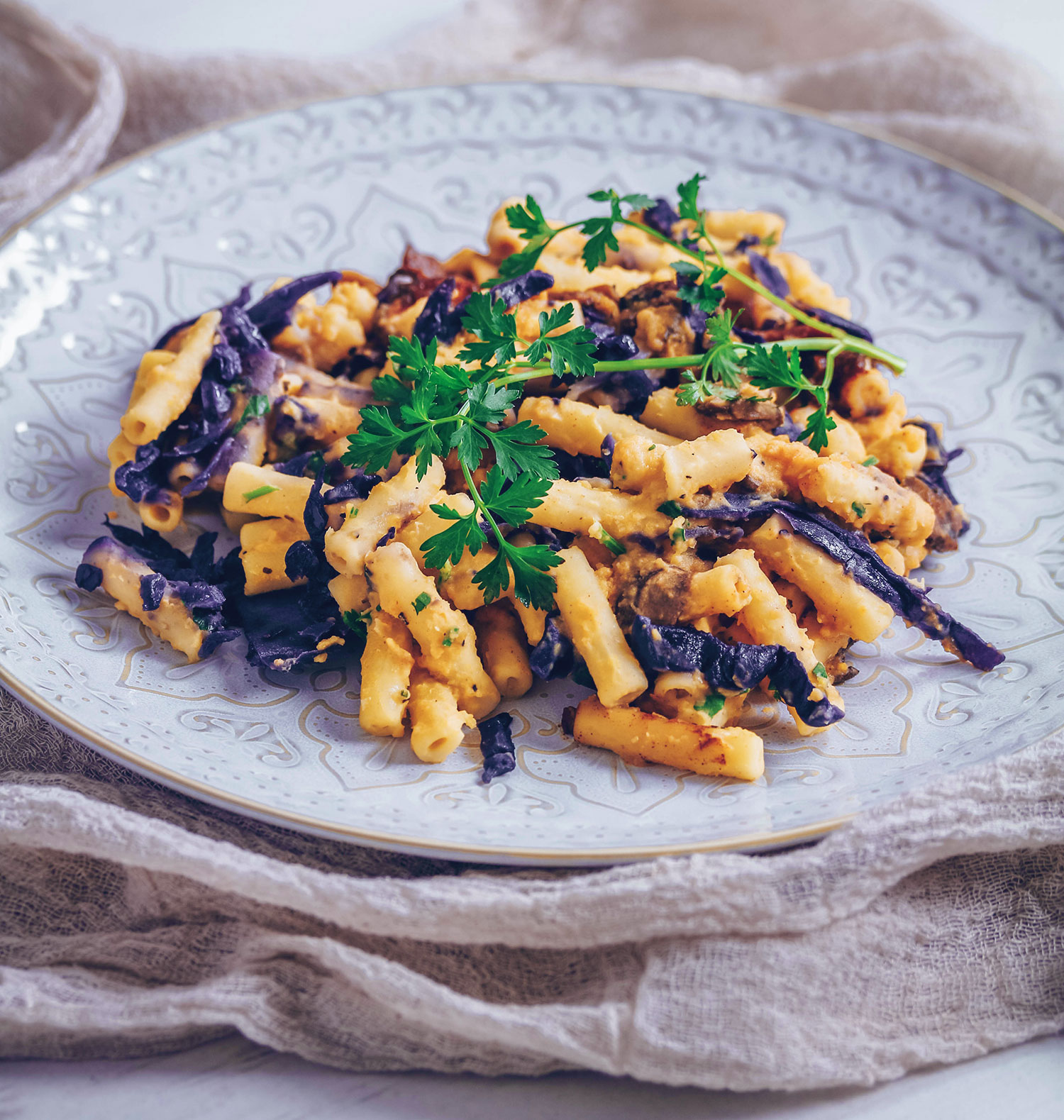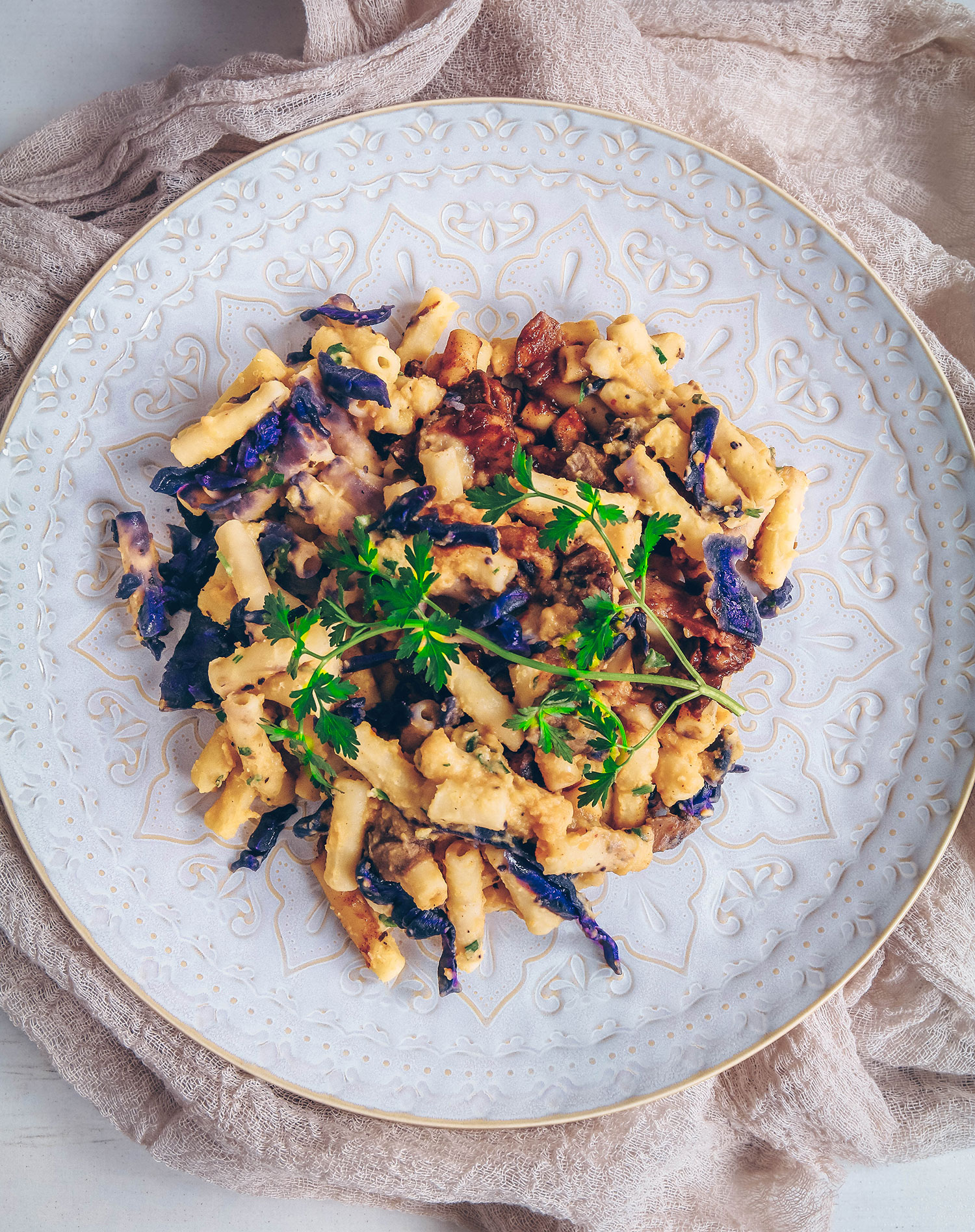 Gunpowder potato chana curry – Packed with flavour, but not too spicy so even those that don't tolerate spicy food can still enjoy it.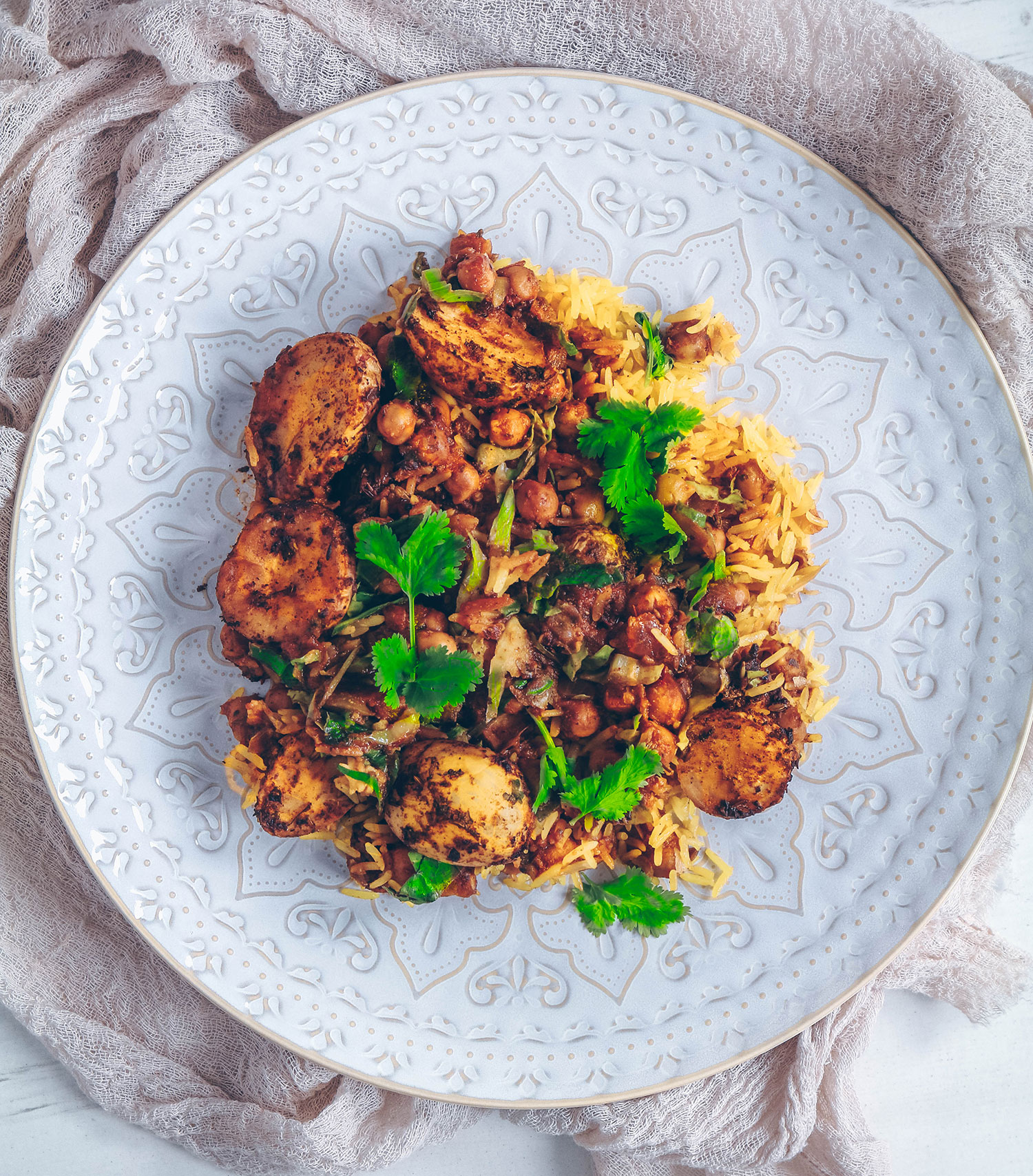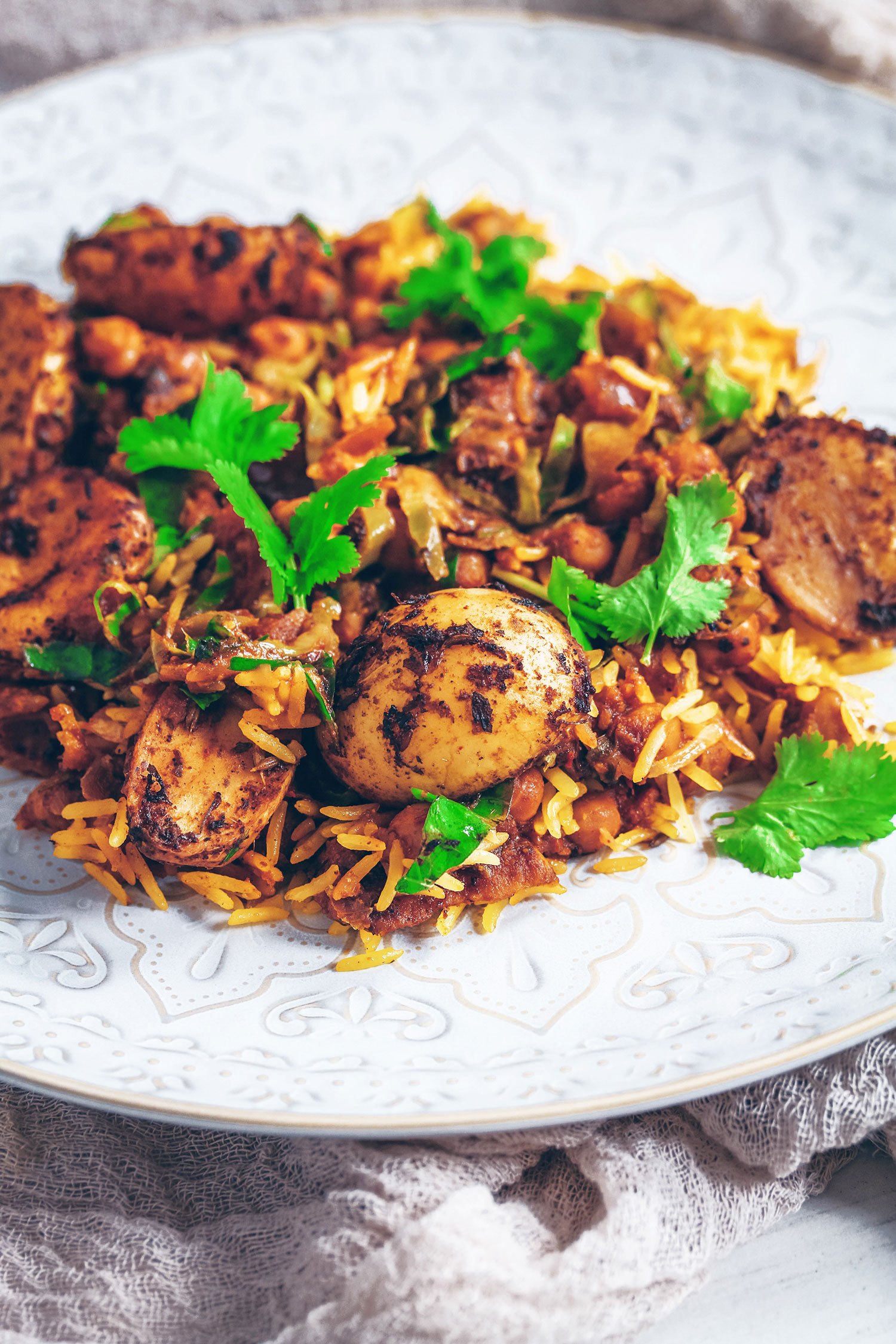 Sweet potato pakora wrap – Now this one is definitely for those who love a bit of heat.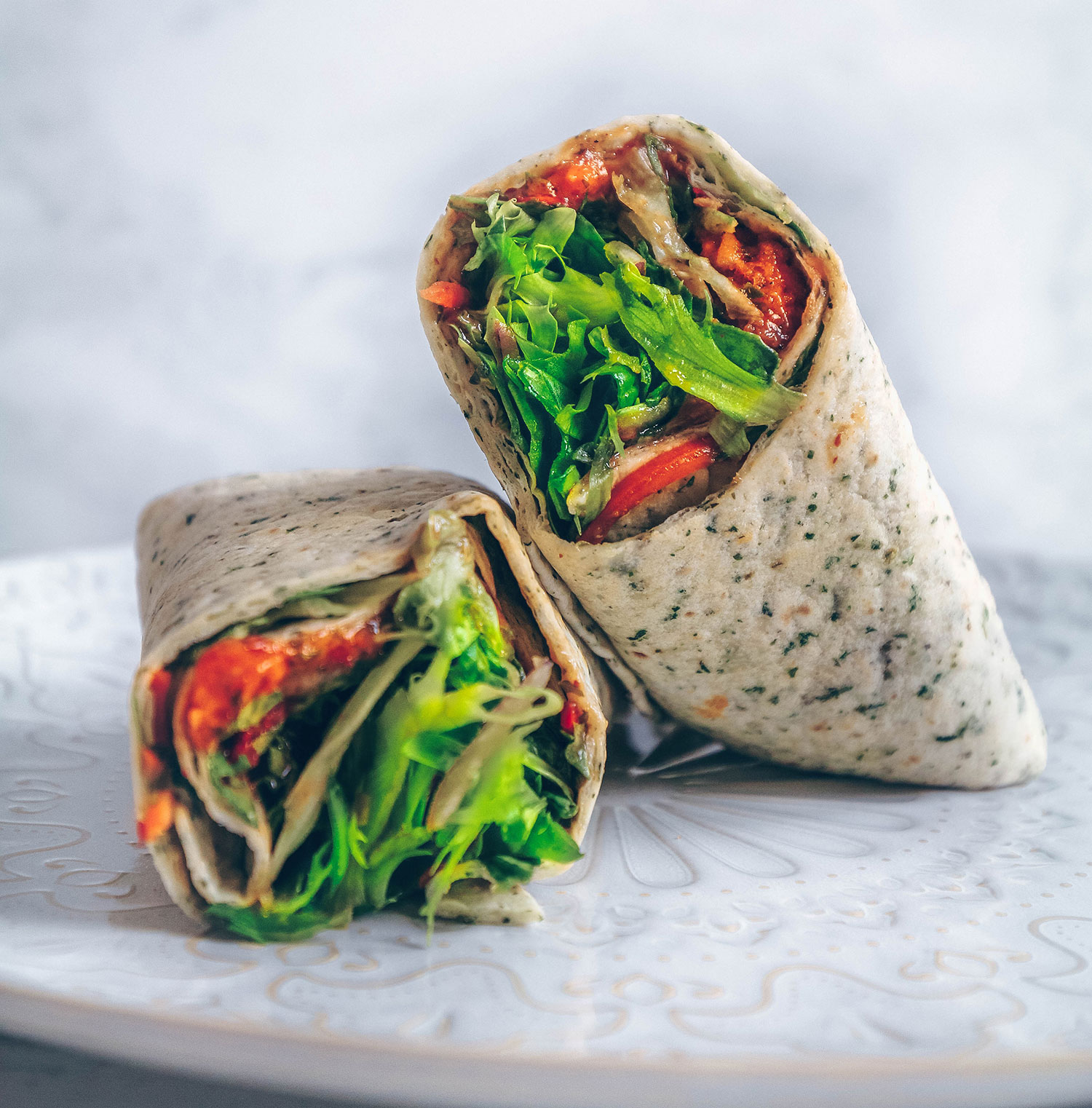 Fiery tofu & slaw sandwich – I really loved this one! I'm a huge tofu fan and I'm so happy to see a sandwich with tofu in the place of meat and cheese.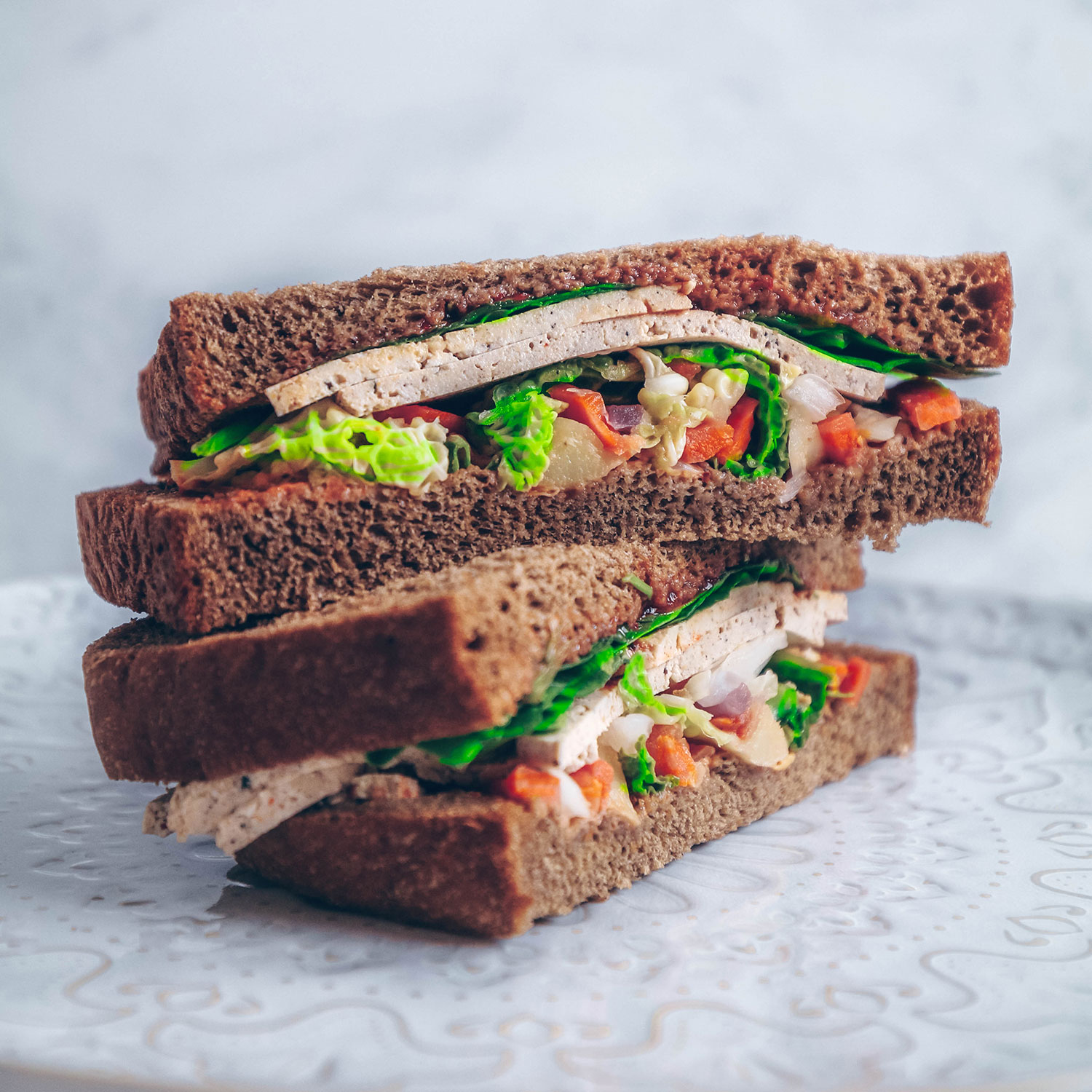 BBQ Mushroom Pizza – Sourdough base, need I say more? Topped with BBQ mushrooms and chillies. Too good.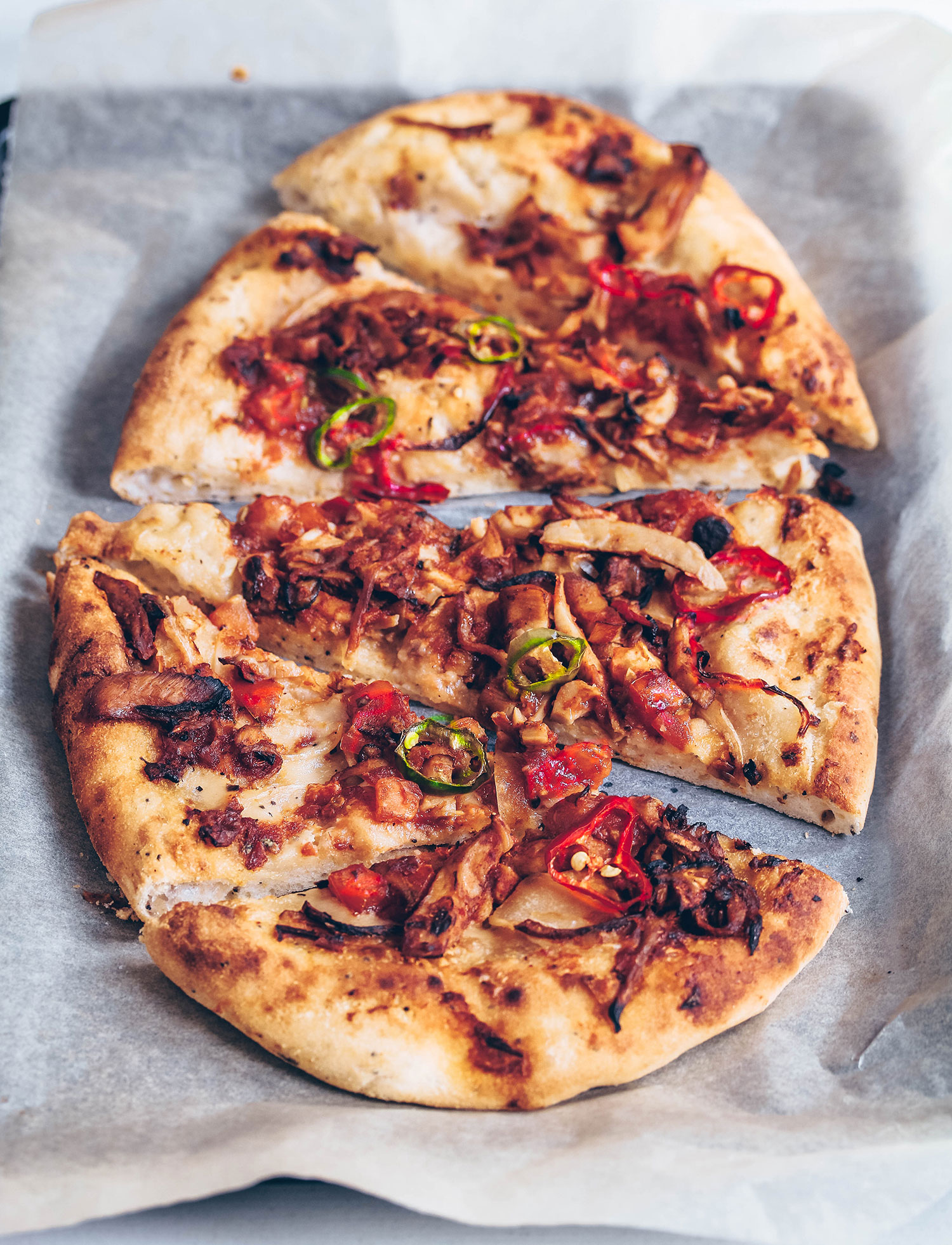 Caponata Pizza – This was my favourite from the range (so far). The tomato sauce and salsa dressing complemented the sourdough base so well. Although I love cheese, I honestly think adding cheese would have ruined it for me.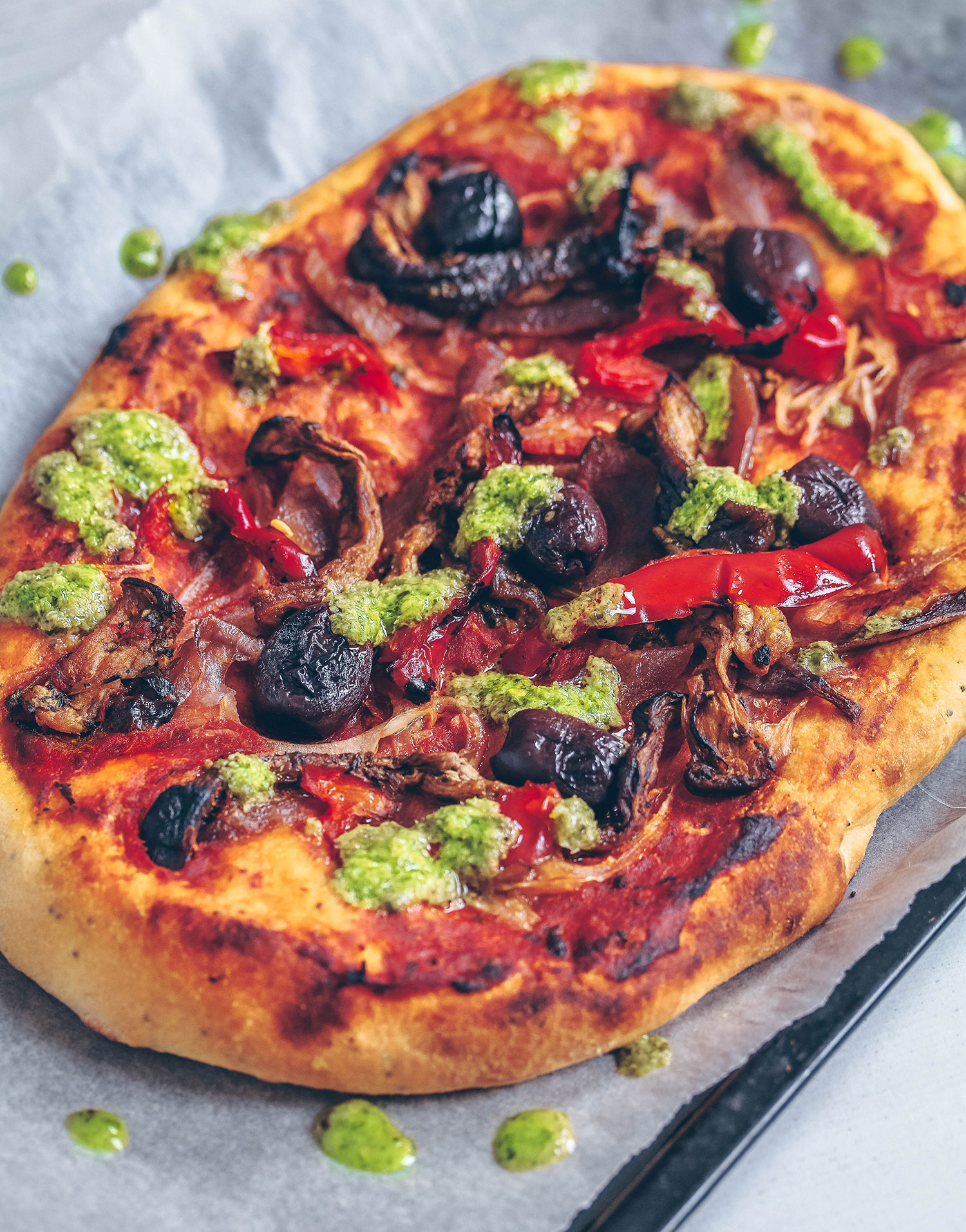 I was pleasantly surprised with all the meals I tried. I was half expecting they would taste bland and uninspiring, but how they proved me wrong! Even the hubby enjoyed them and he's a huge meat and cheese fan.
Now I'm looking forward to trying out the rest of the range. I think I'll try the rainbow curry bowl next, it has my name written all over it! 😀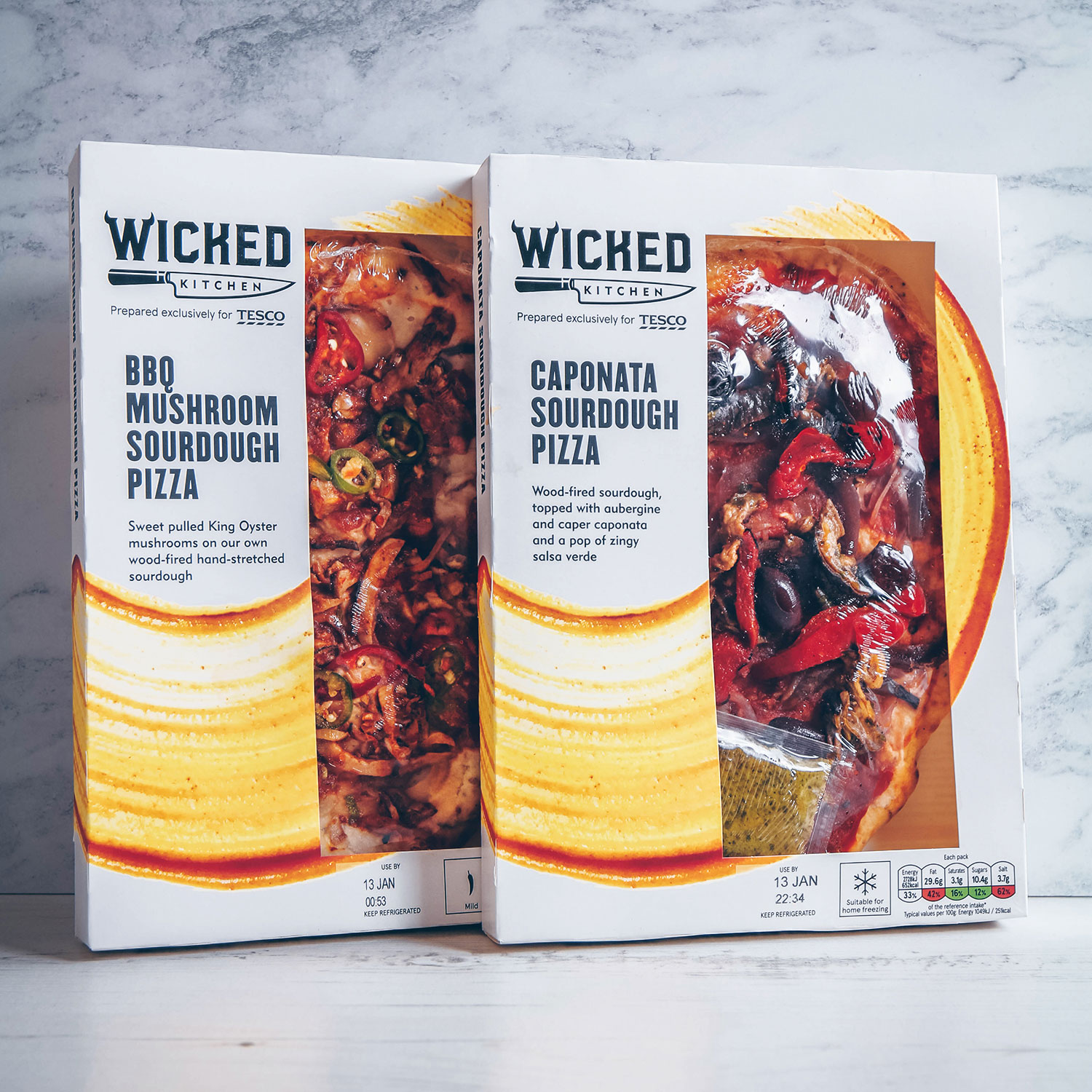 Thanks to Tesco for sponsoring this post. Commissioned posts is how I'm able to continue working on the blog and creating recipes and recipe videos for you. As always, all opinions are my own.