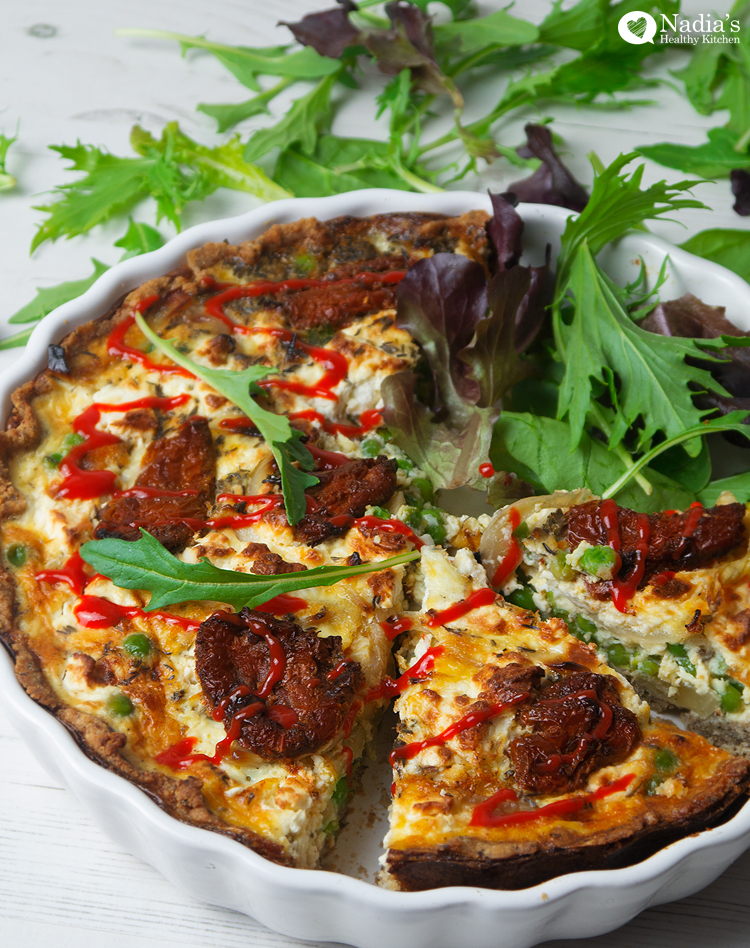 Pea, Caramelised Onion and Feta Quiche
Who says vegetarian food has to be boring? Whoever thinks that needs to try this healthy pea, caramelised onion and feta quiche! It's bursting with flavour, colour and lots of different textures.
Quiche is usually considered a lunch option, but I don't see why it should be exclusively for lunch. I would happily eat it for dinner with a side of salad or even for breakfast. The great thing about quiches is that you can make them in advance, slice into 6-8 slices and store them in the fridge for when you need a quick meal or a meal on-the-go for the next few days. You can even freeze individual portions so you can easily take one out, put it in tupperware for a hassle free portable lunch.
Gluten-free pastry base:
To make the base of my pea, caramelised onion and feta quiche, I used a mixture of ground almonds, oat flour and buckwheat flour. I also added lots of herbs to the mixture to make the whole quiche extra flavoursome. If you're allergic to gluten, make sure you get gluten-free oats. Even though oats themselves don't contain any gluten there is a chance they may be contaminated due to them being handled in the same facility as other grains like wheat, barley or rye. If you can handle a little bit of gluten or you avoid it for reasons other than an allergy or an intolerance then get the plain oats. They're so much cheaper and the contamination will only harm people with a gluten allergy.
For the filling:
I love peas and add it to so many of my dishes. They're so convenient, I always have a big bag of them in my freezer and they're a life saver when I run out of fresh vegetables. They're also high in protein which is a bonus if you don't eat meat (or in my case only eat it on occasion). I'm also using caramelised onions for some sweetness and feta cheese for some saltiness. The perfect flavour balance!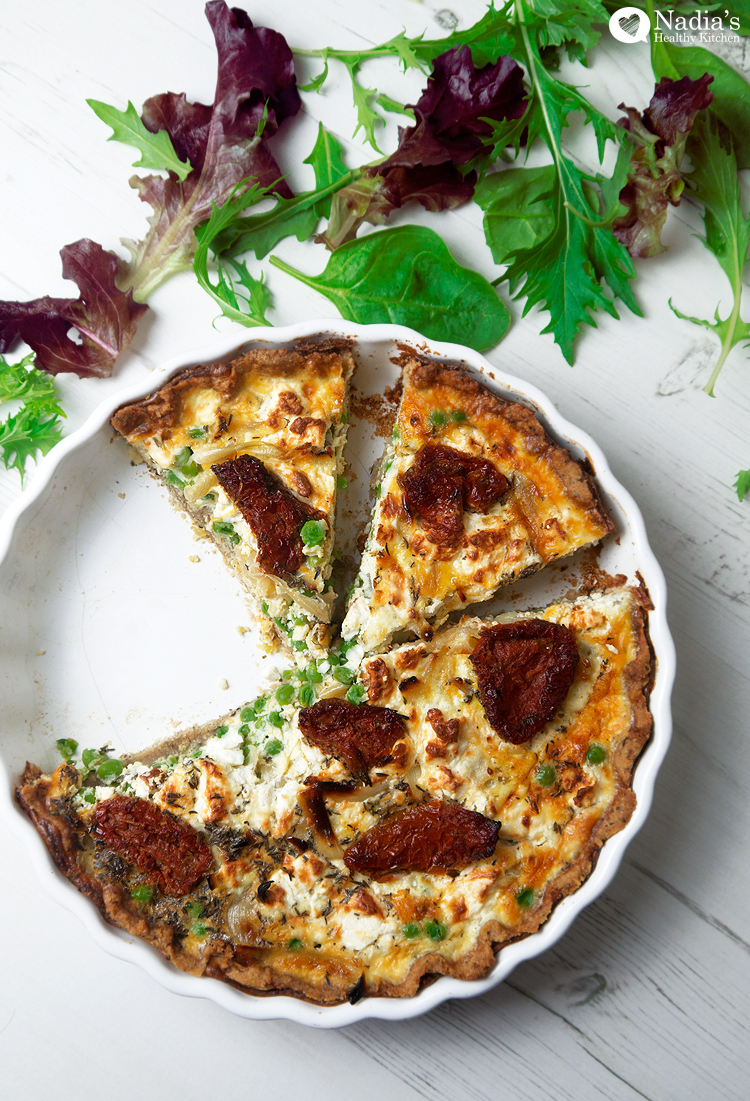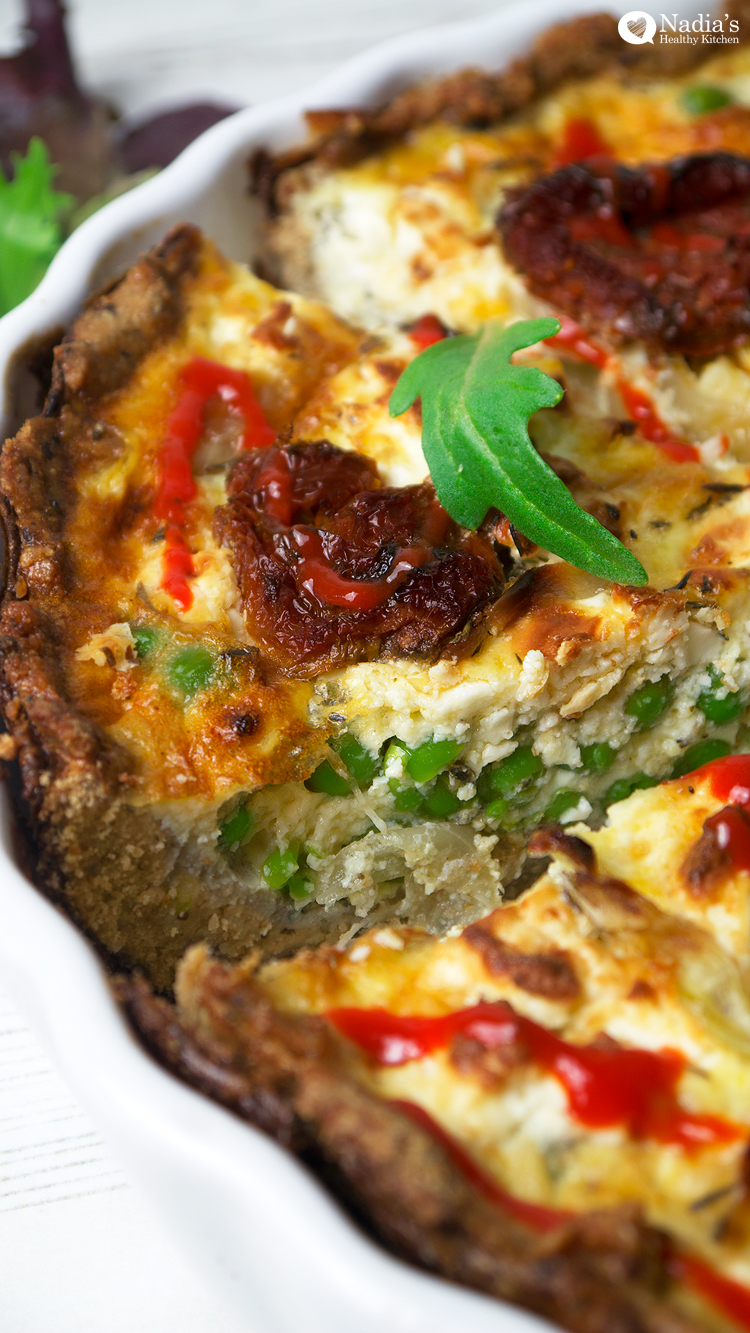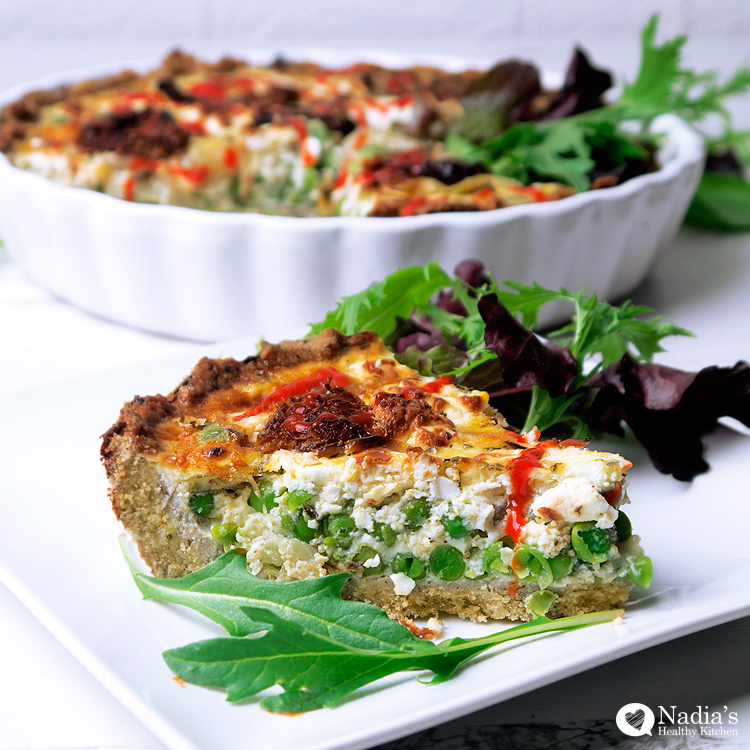 Peas, Caramelised Onions and Feta Quiche
2015-06-09 12:15:33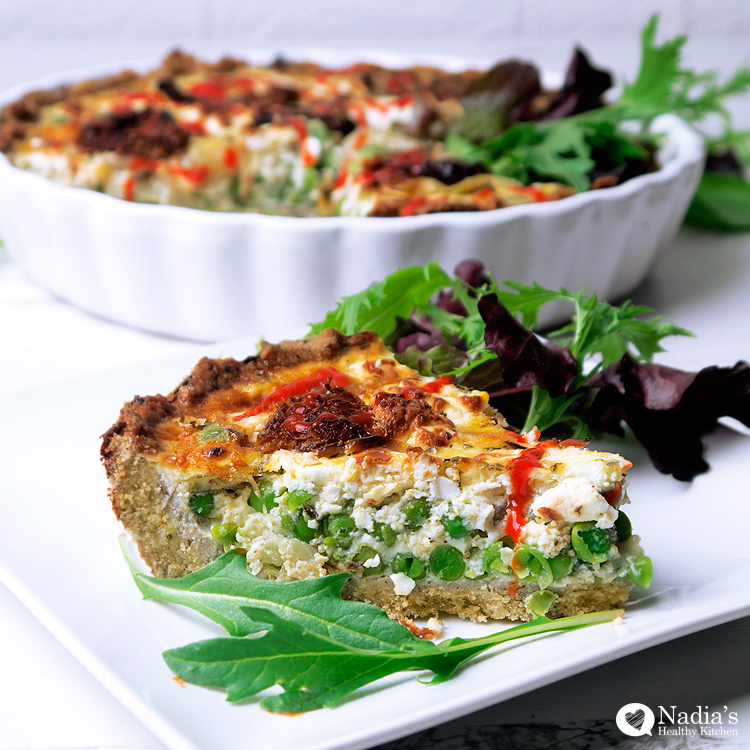 Serves 8
For the base
¾ cup oat flour
¾ cup ground almonds
½ cup buckwheat flour
½ tsp salt
1 tsp oregano
1 tsp thyme
1 tsp parsley
3 tbsp water
1/4 cup (4 tbsp) oil
1 egg
For the filling
3 eggs
2 cups frozen peas, thawed
140g feta
1 cup milk (any kind of unsweetened milk)
1 onion, sliced
7 sun-dried tomatoes
½ tsp thyme
½ tsp salt
black pepper
Start off by caramelising the onions
Heat some olive oil in a frying pan then add in the onions. Cook on a low heat for around 30 minutes stirring occasionally.
To make the pastry
Preheat your oven to 180*C (160*C fan assisted)/ 350*F
In a large bowl, mix together the first 7 ingredients.
Make a well in the middle of the dry ingredients, then pour in the oil, water and egg. Mix until you have a smooth dough.
Lightly oil a pie/flan dish then transfer the base mixture and press down and up the sides.
Prik the pastry a few times using a fork.
Bake for 10 minutes, take out and leave to cool down a little.
For the filling
Beat the eggs in a large bowl then mix in the milk, thyme, salt and black pepper.
Now start adding the filling ingredients on top of the base - first scatter the peas, then arrange the caramelised onions on top.
Crumble the feta cheese on top of the onions then pour over the egg & milk mixture.
And finally arrange the sun-dried tomatoes on top.
Bake for 35-40 minutes. Leave to cool down slightly before slicing.
Enjoy!
Nadia's Healthy Kitchen https://nadiashealthykitchen.com/
Want more savoury meal ideas? Here's a few of my recent recipes…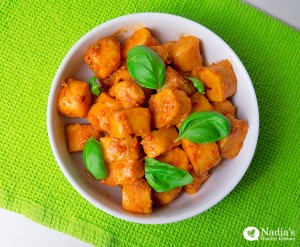 Butternut Squash Kale Quinoa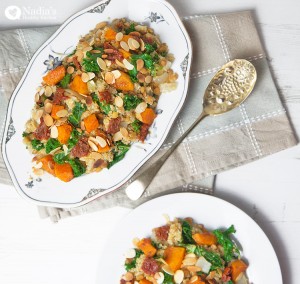 Gluten-free Vegan Spaghetti