Healthy Salad Dressing
This is my go-to, super simple and quick salad dressing recipe. I've called it a 'salad dressing' but truthfully, I don't only use it for salads – I love adding it to some steamed vegetables, makes them taste so delicious!
The great thing about this healthy salad dressing is that it only contains a few ingredients but can add so much flavour to your salad (or vegetables!) and a little goes a long way! I only drizzle a tiny bit at a time.
I never buy salad dressings form the supermarket as I feel they're an unnecessary waste of money. Usually when I make a salad, a drizzle of olive oil and lemon juice would suffice. But sometimes you do need to add a little sweetness especially if there are some stronger flavours like onions or rocket that you want to balance out. Adding just a little bit of honey and mustard adds so much depth to the flavour.
This recipe will last you a while as you only need to use a small drizzle at a time. You can store it in the fridge, but make sure you give it a good shake before you use it.
This healthy salad dressing would go really well with my beetroot feta salad or my kale, mango and avocado salad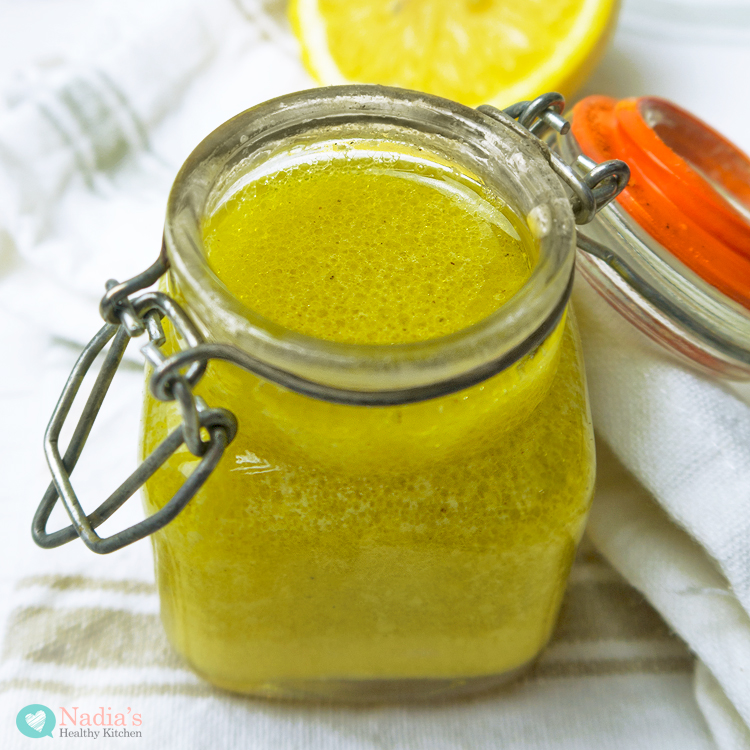 Healthy Salad Dressing
Ingredients
1/4 cup (4 tbsp) lemon juice
1/4 cup (4 tbsp) olive oil
1 tbsp honey
1 tsp mustard
1/4 tsp salt
a generous pinch of black pepper
Method
In a small jar or container, add all the ingredients and give everything a really good mix. Or if you're using a jar, put the lid on and give it a really good shake until everything is evenly combined.