Beetroot Feta salad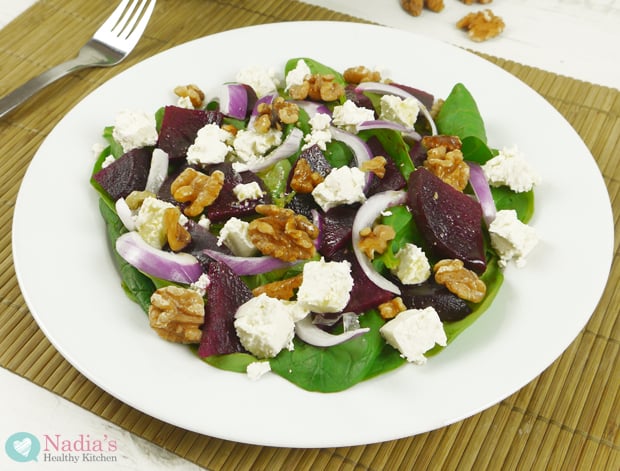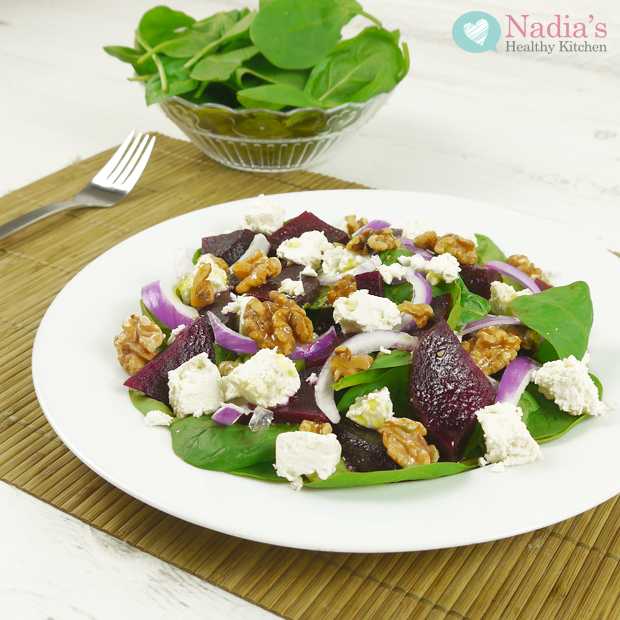 I think salad can be enjoyed anytime of the year, there is no rule that states you can't eat salads for winter too! This beetroot feta salad is perfect not only for this time of year, but for any time of the year. You get a little sweetness form the beetroot along with the richness the of the cheese, crunchiness of the walnuts and the fresh, crispiness from the spinach leaves…gorgeous!
The ingredients in this beetroot feta salad are pretty basic and interchangeable. If you don't want cheese in your salad, simply leave it out. If you prefer pecans to walnuts, use pecans. This is what I love about salads, they're very adaptable and you can easily personalise them to what you like or what you have in your fridge.
For the dressing:
I'm using a super simple and easy salad dressing to drizzle on top of the salad. Again, you can really use whatever you like, but I prefer making my own salad dressing rather than using shop bought. That way you know exactly what's in it and you can drastically cut back on the amount of sugar and calories you add.
Beetroot benefits:
Beetroot adds a lot more than just a beautiful colour to your recipes, it also:
Helps lower the risk of stroke and heart disease
A great source for vitamin B9, also known as folate or folic acid. This Vitamin helps with DNA synthesis, red blood cell production and fetal development during pregnancy.
Research suggests that beetroot helps lower blood pressure.
Increases blood flow to the brain helping prevent or slow down dementia.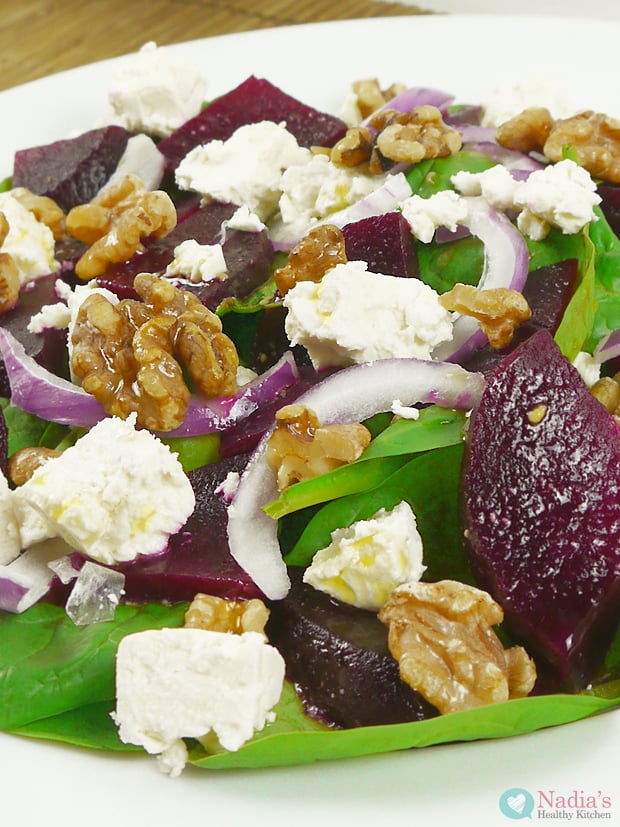 [recipe_box]
Beetroot Feta salad
Serves: 2
Ingredients:
1-2 cooked beetroot (135g)
2 cups (60g) Spinach
1/3 cup (50g) feta cheese
1/3 cup (35g) walnuts
1/4 red onion
Directions:
Chop the beetroot and the feta cheese into small cubes
Heat a small pan on medium heat then toss in the walnuts. You will need to keep an eye on them as they will burn easily. Cook until they're slightly darker in colour, this will only take a couple of minutes
Finely chop the red onion
Arrange the spinach leaves on a serving plate then top with the chopped betroot, cubed feta, onion and toasted walnuts and drizzle a couple of teaspoons of the lemon and honey dressing (recipe below)
Lemon Honey dressing:
Nutritional information:
Calories: 217 calories
Protein: 9.8g
Carbs: 11.8g
Fat: 15.9g
Fiber: 3.5g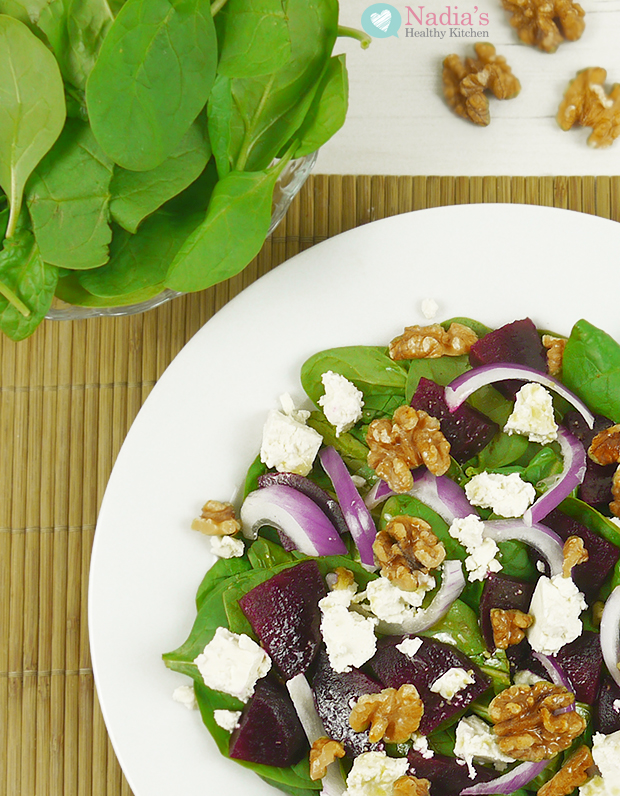 Share This Post