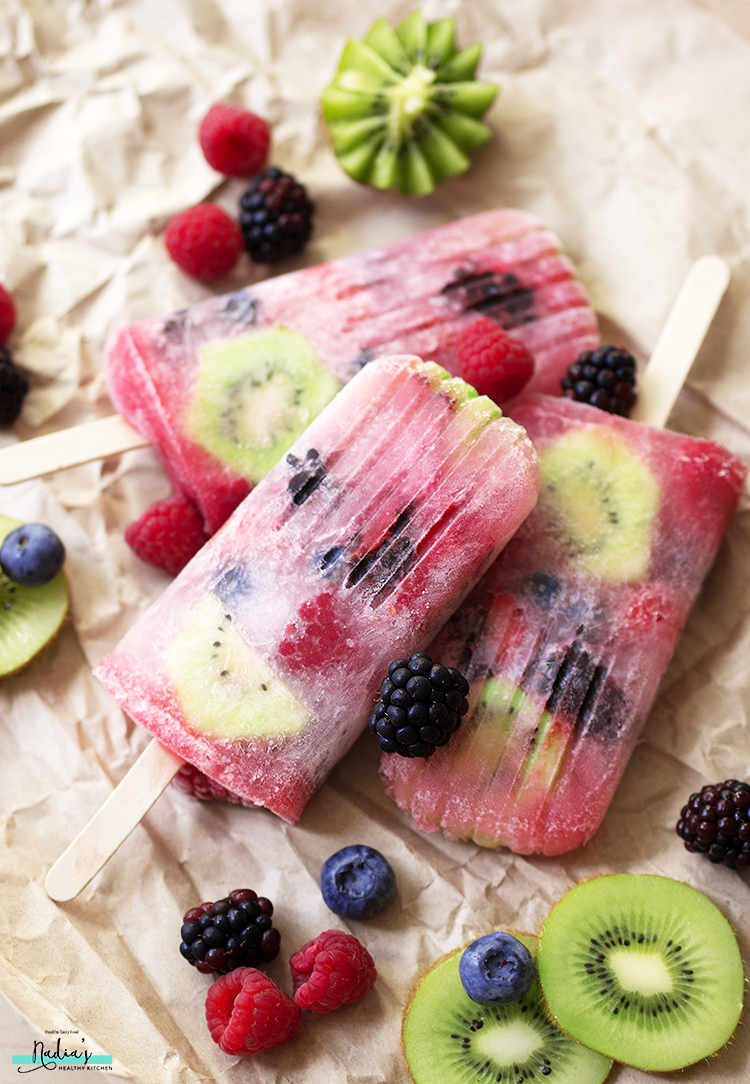 Fruity Kombucha Popsicles
We've had a few glorious, hot sunny days here in the UK, but unfortunately it looks like things are set to change on the weekend. I'm pretty sure that will surprise anyone. To make the most of what's left of this gorgeous weather, I made these fruity kombucha popsicles, filled with lots of delicious, juicy in season berries and kiwi for a an extra pop of colour.
Even though my previous popsicles/ice cream recipes like my tahini popsicles and matcha ice cream sandwiches are also perfect for super hot days (and they're so delicious!), they are slightly on the heavier side because of the coconut cream, which is fine if you want a more hearty snack. If you're craving something cold but you're not hungry or you've just finished your meal and don't feel you have too much room left for dessert, these fruity kombucha popsicles hit the spot. Light, fruity and so refreshing.
You can use any type of kombucha, homemade or you can now buy bottles at health food shops. I get mine from a local vegetarian health shop, but if you live in London you can get them from places like Wholefoods and Planet Organic.
Kombucha is a fermented tea drink made with a scoby, or a culture of bacteria and yeast. It gives it a fizzy, apple cider vinegar taste which some people find overpowering but I really like it!
If kombucha doesn't tickle your fancy or you might not be able to get hold of any, you can really use whatever juice/drink you like! Things like apple juice, orange juice or even a smoothie would also work really well.
Fruity Kombucha Popsicles
2016-08-17 07:35:14
Serves 6
Ingredients
2 275ml bottles of kombucha - alternatively you can substitute with the same amount of any fruit juice or smoothie.
A selection of berries (strawberries, raspberries, blueberries & blackberries) and kiwi slices.
That's it!
Instructions
All you have to do is arrange the slices of kiwi and berries in your popsicle moulds, making sure there is enough space in between for the kombucha/juice.
Pour in the kombucha/juice into the moulds.
Freeze for at least 5 hours or until they're solid.
Enjoy!
Nadia's Healthy Kitchen https://nadiashealthykitchen.com/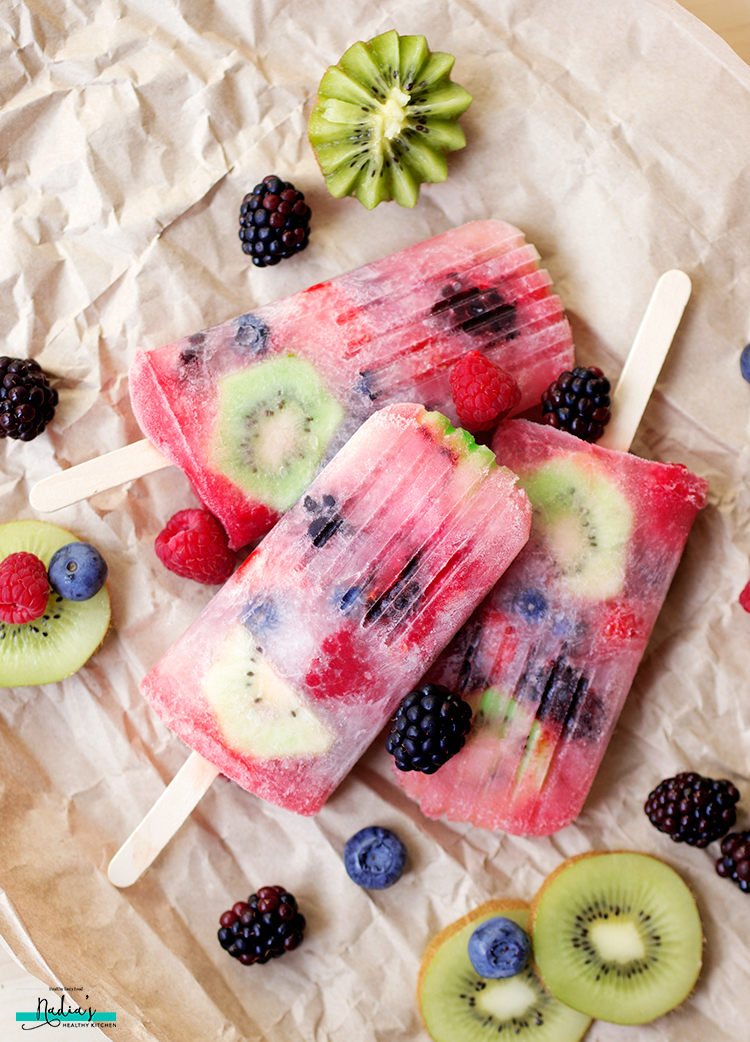 Here's some more popsicle/ice cream ideas: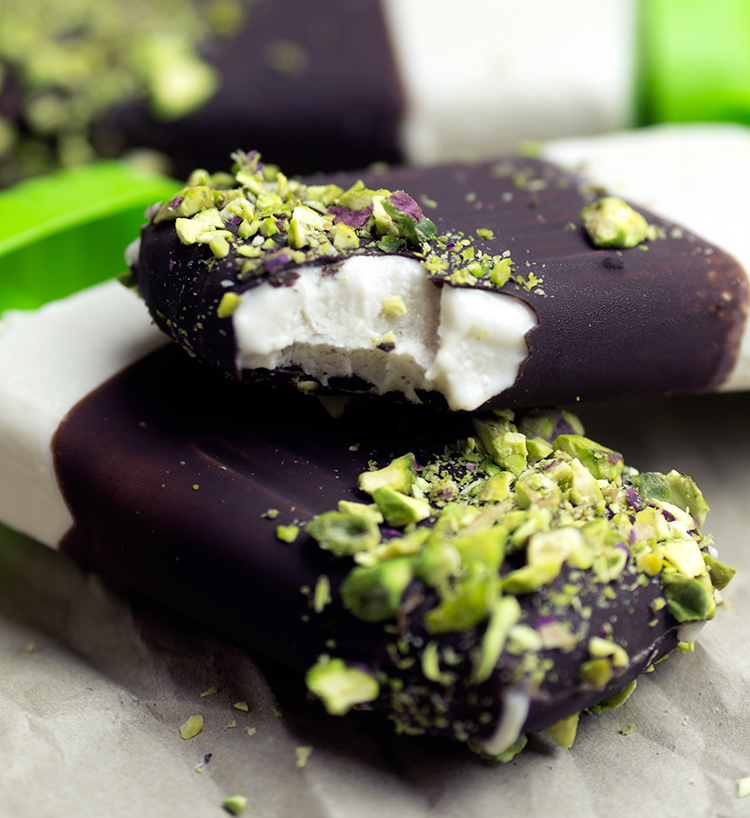 Chocolate Matcha Ice Cream Sandwiches