Banana Wheatgrass Nicecream
Banana ice-cream is probably one of my favourite healthy/clean eating discoveries. The first time I made banana ice-cream (AKA nicecream or nana ice-cream) I was blown away by the simplicity, and the results were close to perfect! How can a humble frozen banana equal a creamy, sweet and decadent ice-cream? Nothing added – no sugar, no cream, not salt…NOTHING!
Many of us fantasies about having dessert for breakfast, or is that just me? I have a massive sweet tooth and in the morning I always crave something sweet for breakfast – apart from the odd egg and avocado every now and then – but mostly I want something sweet. In summer, there is nothing that brightens my day up more than a delicious bowl of banana ice-cream with lots and lots of healthy toppings – sheer bliss!
If you've never tried blending frozen bananas into an ice-cream then you must GO DO IT NOW! You'll never look back and you won't have to miss out on ice-cream ever again!
To make this banana wheatgrass nicecream, I spiced things up a little by adding frozen pineapple and wheatgrass powder to the mix. I also made a quick and easy 'chocolate sauce' by mixing coconut oil, cacao powder and some maple syrup to sweeten. The beauty of using this mixture is that as soon as you pour it onto your ice-cream, the coconut oil in the sauce will solidify creating a crunchy chocolate shell, making this ice banana wheatgrass nicecream even more perfect!
Seriously, healthy eating is so fun!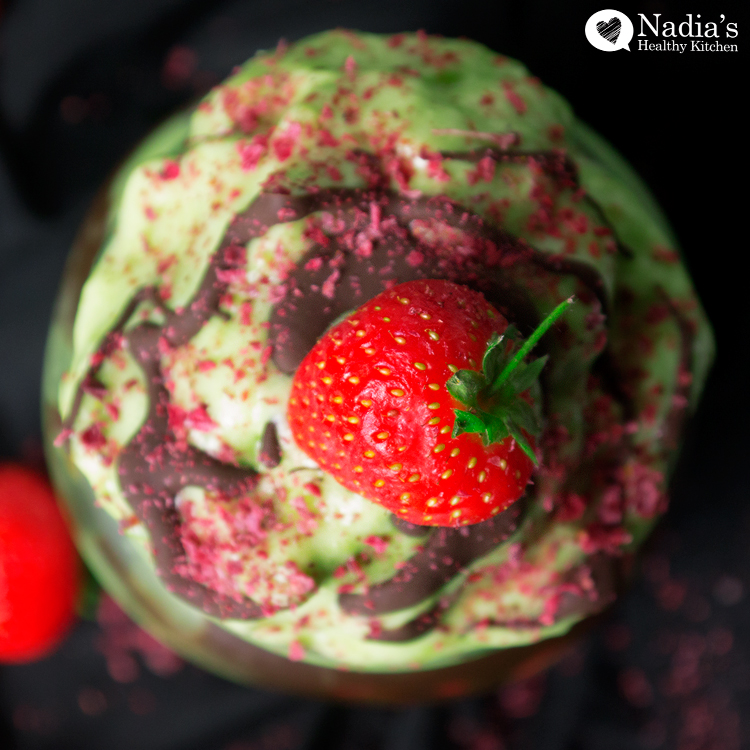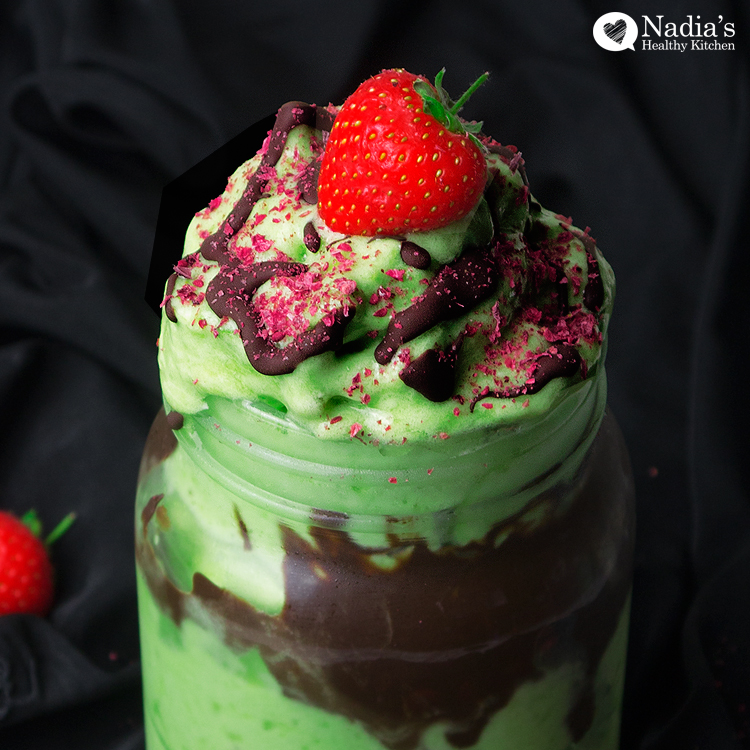 Banana & Wheatgrass Nicecream
2015-05-30 09:11:05
Serves 4
To make the Nicecream
Slice the bananas before freezing to make them easier to blend once frozen.
Place all the ingredients in blender/food processor and blend until smooth and creamy.
For the chocolate sauce
Melt the coconut oil and mix in the cacao/cocoa powder and maple syrup.
Pour the sauce over the ice cream.
Enjoy!
UK Health Blog - Nadia's Healthy Kitchen https://nadiashealthykitchen.com/
bvbn
Share This Post