Vegan Tahini Popsicles
I'm afraid I might be a little late in sharing this recipe since it seems the sun has decided to retire after a couple of weeks of glorious weather! But I'm one of those people who can eat ice cream any time of the year. It always seems like the perfect light and refreshing after dinner dessert.
If you haven't noticed already, a lot of my recent recipes have been based around tahini. I just can't get enough of the stuff! And since my Salted Caramel Tahini Cheesecake was such a hit, I just had to create another tahini treat. (and I have a few more on the way!).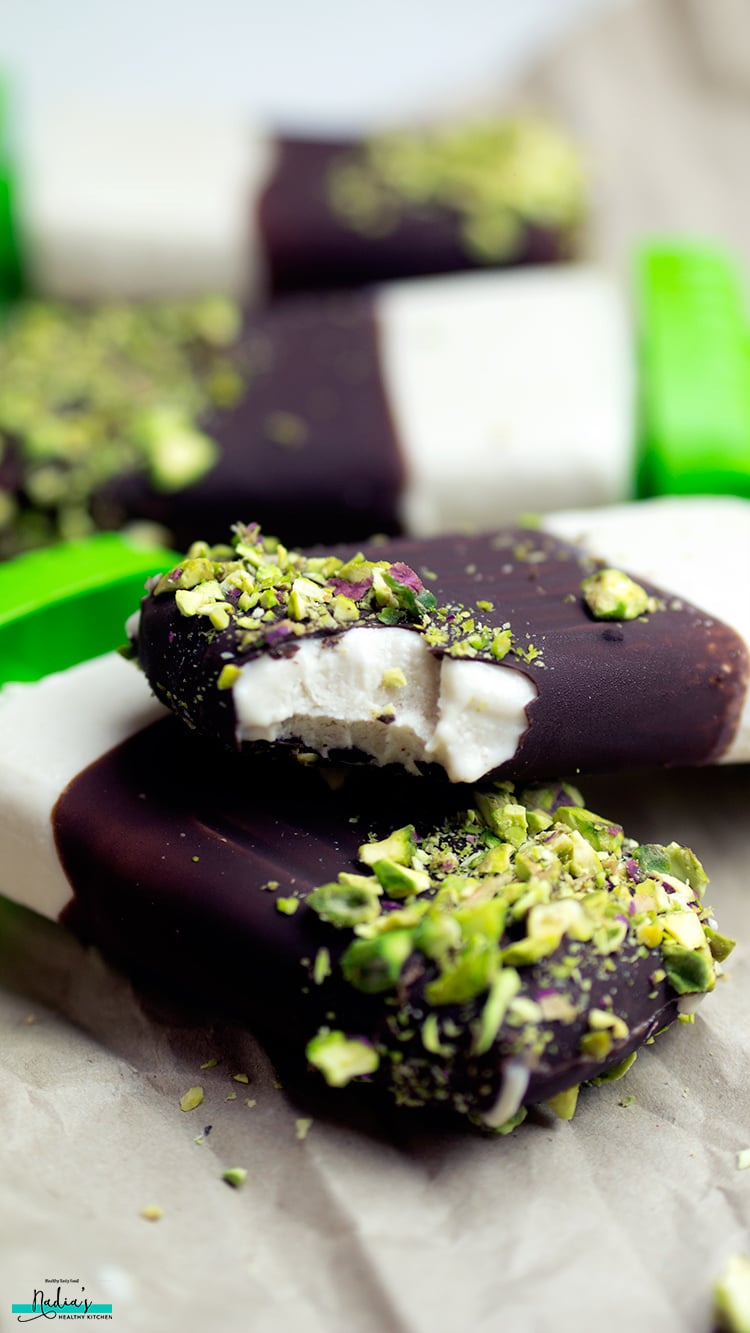 These vegan tahini popsicles are so creamy, rich and taste so good! Dipped in homemade chocolate and coated with chopped pistachios to make them even more delicious. They're too hard to resist!
You only need a handful of ingredients to make them – coconut milk, maple syrup (or any liquid sweeter), vanilla, an optional pinch of salt, and of course, tahini!
You can always melt your favourite chocolate and use that as a coating instead, and you can use any kind of chopped nuts or seeds to sprinkle on top. I love the crunch you get when you bite into one of these popsicles, so satisfying!
I have plenty of other easy and delicious tahini recipes. Tahini is such a versatile ingredient that has offers a wealth of health benefits. Check out my 5 Ways To Use Tahini video where I show you how to incorporate tahini in delicious vegan and gluten-free healthy savoury recipes.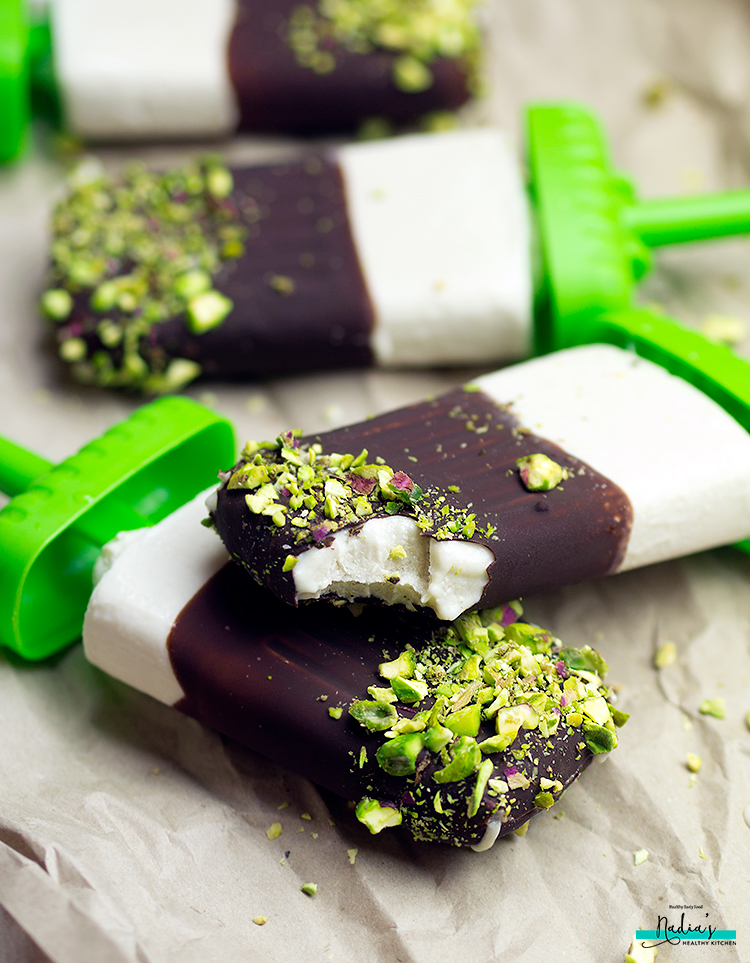 Vegan Tahini Popsicles
2016-07-28 09:59:51
Serves 5
Ingredients
1 can full fat coconut milk
1/2 cup (120ml) tahini
1/3 cup (80ml) maple syrup or any other liquid sweetener
1 tsp vanilla extract
Pinch of salt
For the chocolate coating
1/4 cup (4 tbsp) coconut oil
1/4 cup (4 tbsp) cocoa/cacao powder
2 tbsp maple syrup or any liquid sweetener
Instructions
WATCH THE VIDEO ABOVE FOR INSTRUCTIONS
Nadia's Healthy Kitchen https://nadiashealthykitchen.com/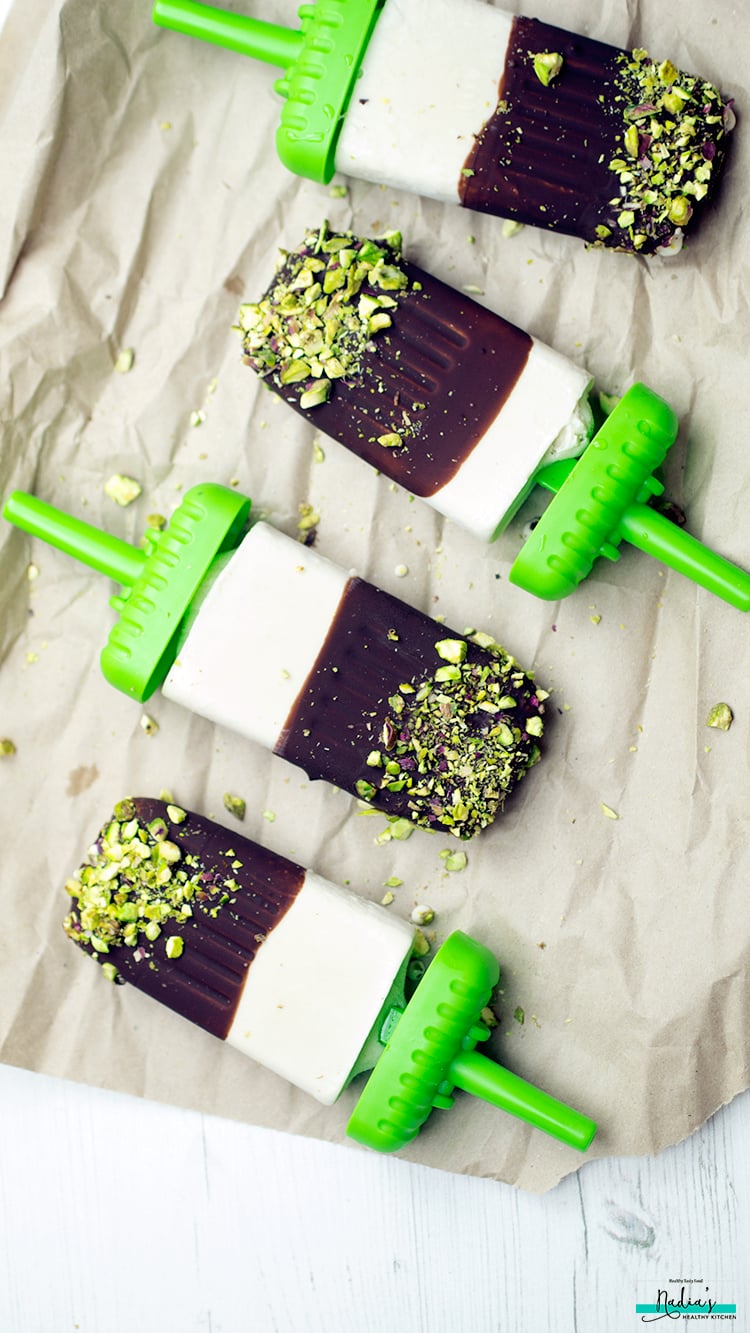 If you liked this vegan tahini popsicles recipe, you may also like these tahini recipe: