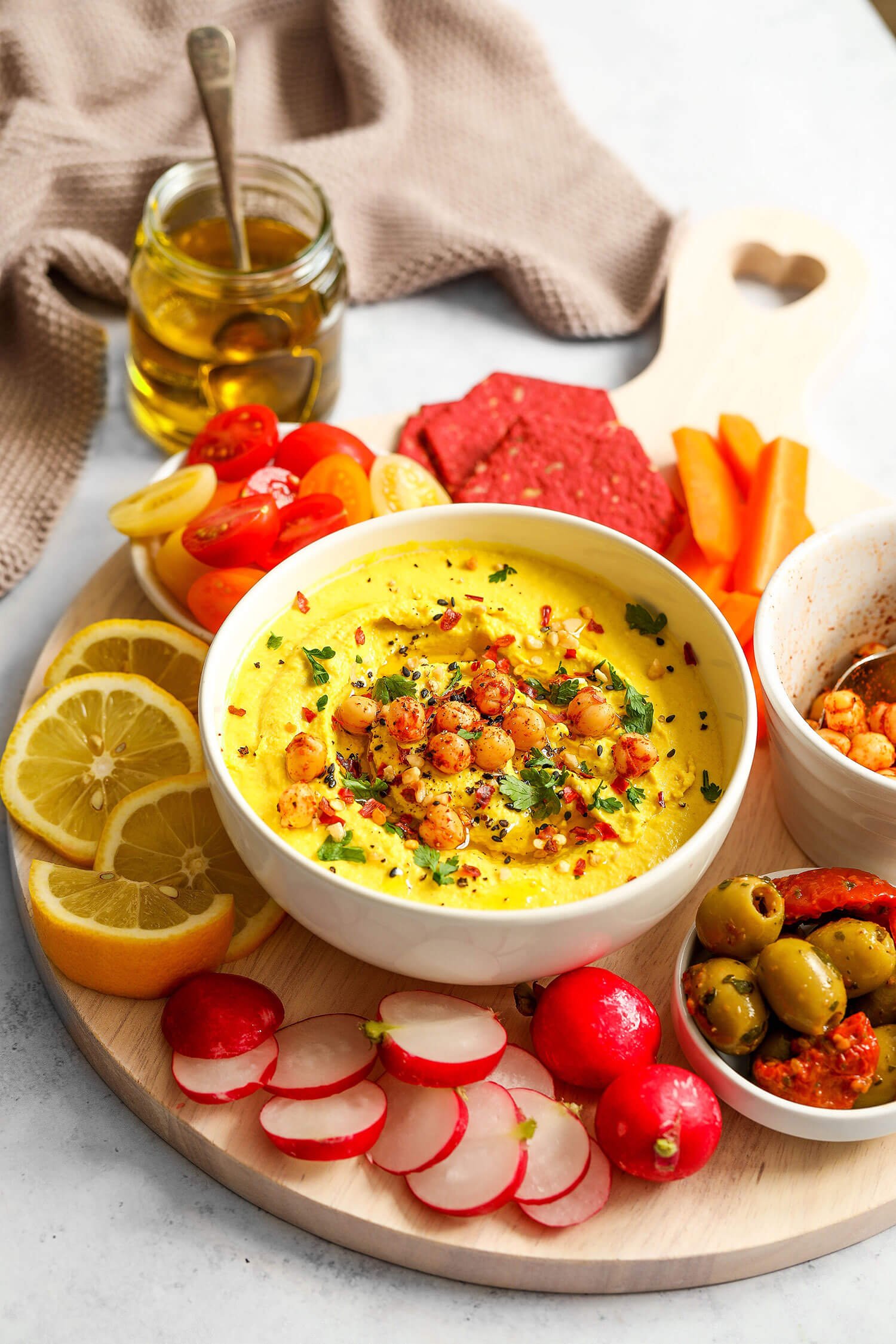 A slightly different take on the traditional Middle Eastern dip. This anti-inflammatory turmeric hummus is an easy way to get some extra goodness into your body, especially when served with a side of fresh vegetables!
Curcumin, the active ingredient in turmeric, is shown to have potential anti-inflammatory effects and is a very strong antioxidant. I use turmeric in many of my recipes and it's always one of the main ingredients in my curries. I also add it to soups, smoothies and I even use it to make a warming golden latte.
Supporting our immune system is more important than ever now that we're all trying to get back to some sort of normality. Kids are back in school and more of us are slowly getting back into the office. And with winter on our doorsteps, we should all be doing as much as we can to improve our immunity to ensure better overall health.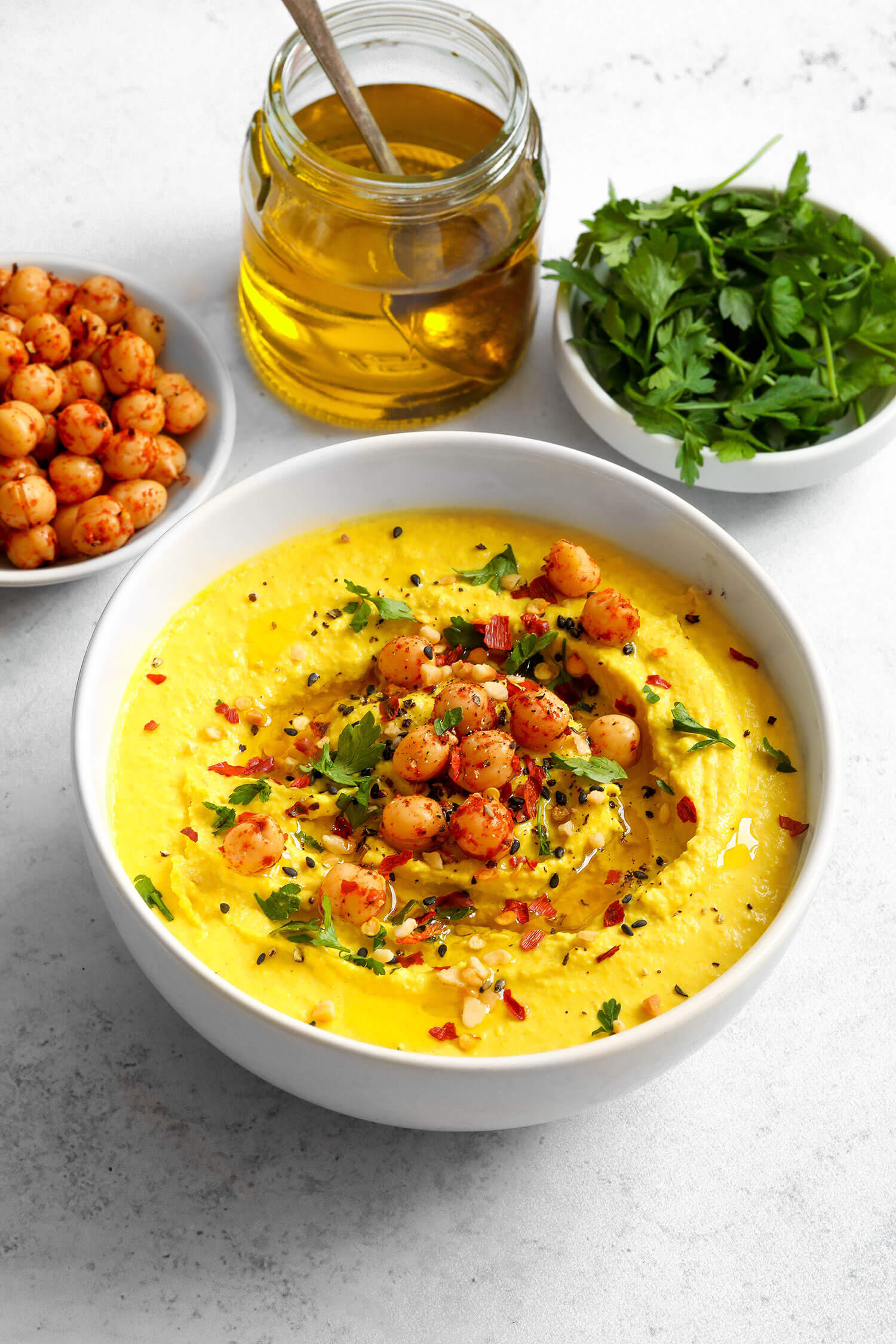 This turmeric hummus is a great dip to have in the fridge to enjoy as a nutritious snack when you're feeling peckish, or on the side of meals. I almost ALWAYS have hummus on my lunch and dinner plate. I love mixing it with cooked vegetables or as a salad dressing. It's also a good way to bump up the protein content of a meal. It can spice up even the blandest, most boring vegetables!
You can even spread it on some toast and have it for breakfast instead of butter or sweet spreads if you're craving a savoury breakfast. It's so good topped with a fried or poached egg!
Anti-inflammatory Turmeric Hummus
Ingredients
1 (400g) can chickpeas, drained and rinsed
Juice of 2 lemons
4-5 tbsp tahini
1/4 tsp salt or to taste
1/2 tsp turmeric powder
1 garlic clove
120ml water
Method
Blend all the ingredients in a food processor/blender until smooth.
Transfer into a serving bowl and top with a drizzle of olive oil, fresh parsley and an optional sprinkle of chilli flakes.
Serve with chopped vegetables, crackers or bread.
Store in the fridge for up to 3 days.