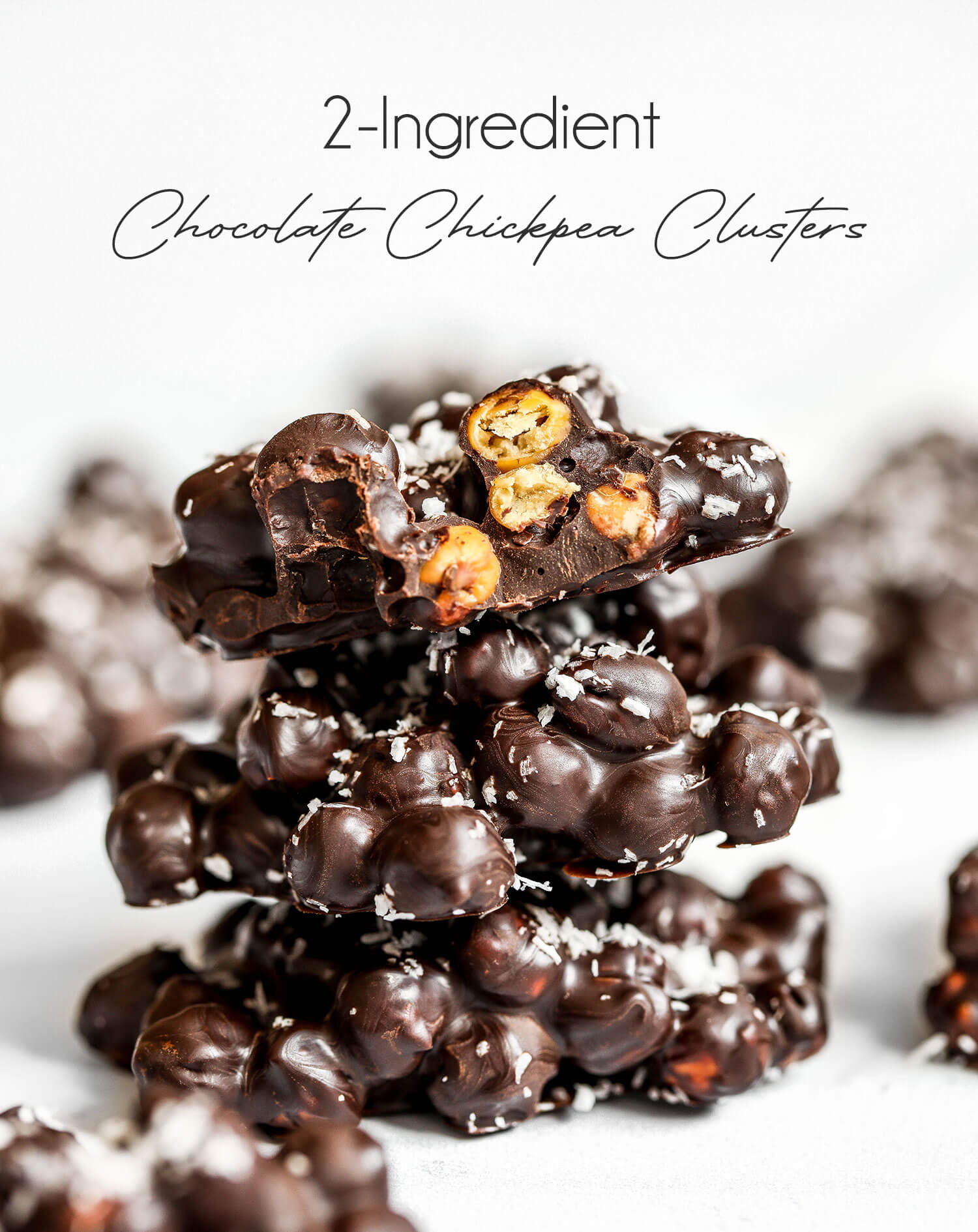 These 2-ingredient chocolate chickpea clusters make a great snack or healthy post meal treat!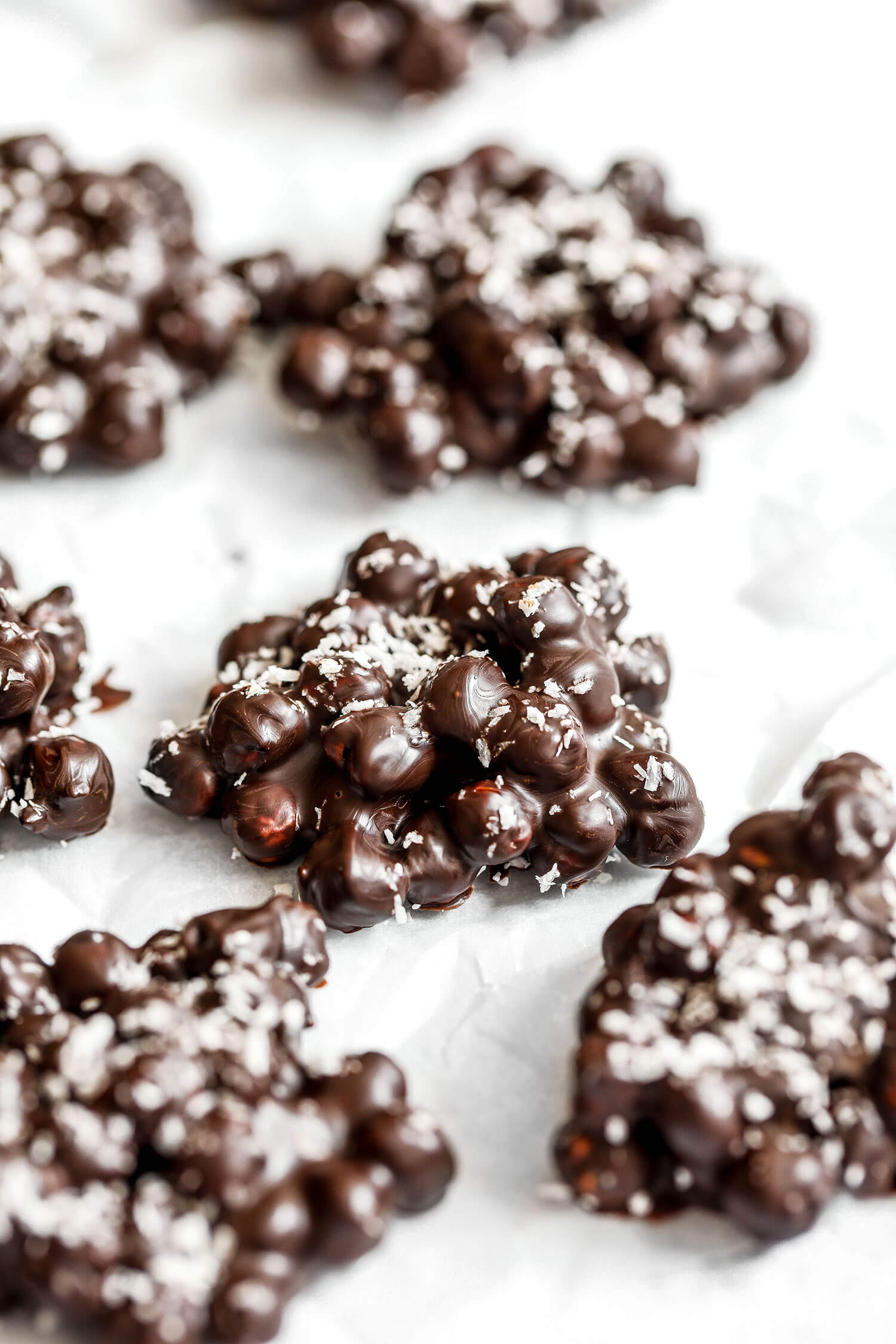 I have yet another super simple, few ingredient treat for you that's ready in no time and requires minimal effort and washing up to do after!
My partner bought me some chocolate chickpeas a couple of weeks ago and that inspired me to make my own at home. It was such a simple concept and I thought it would be so much cheaper to make my own at home and they're really easy to make too!
All you have to do is roast the chickpeas in the oven for 35-40 minutes until nice and crunchy, then mix them in chocolate while still hot so they melt the chocolate and coat them. Then all there's left to do is transfer tablespoons of the mixture onto a baking sheet and leave them to cool to create delicious crunchy clusters!
Because they only consist of chickpeas and dark chocolate, they make for a healthier treat when you're craving chocolate or something sweet, but they also have that lovely satisfying crunch that we all look for in a snack! It's an easy way to get some extra protein and goodness into your diet, whilst enjoying a delicious treat!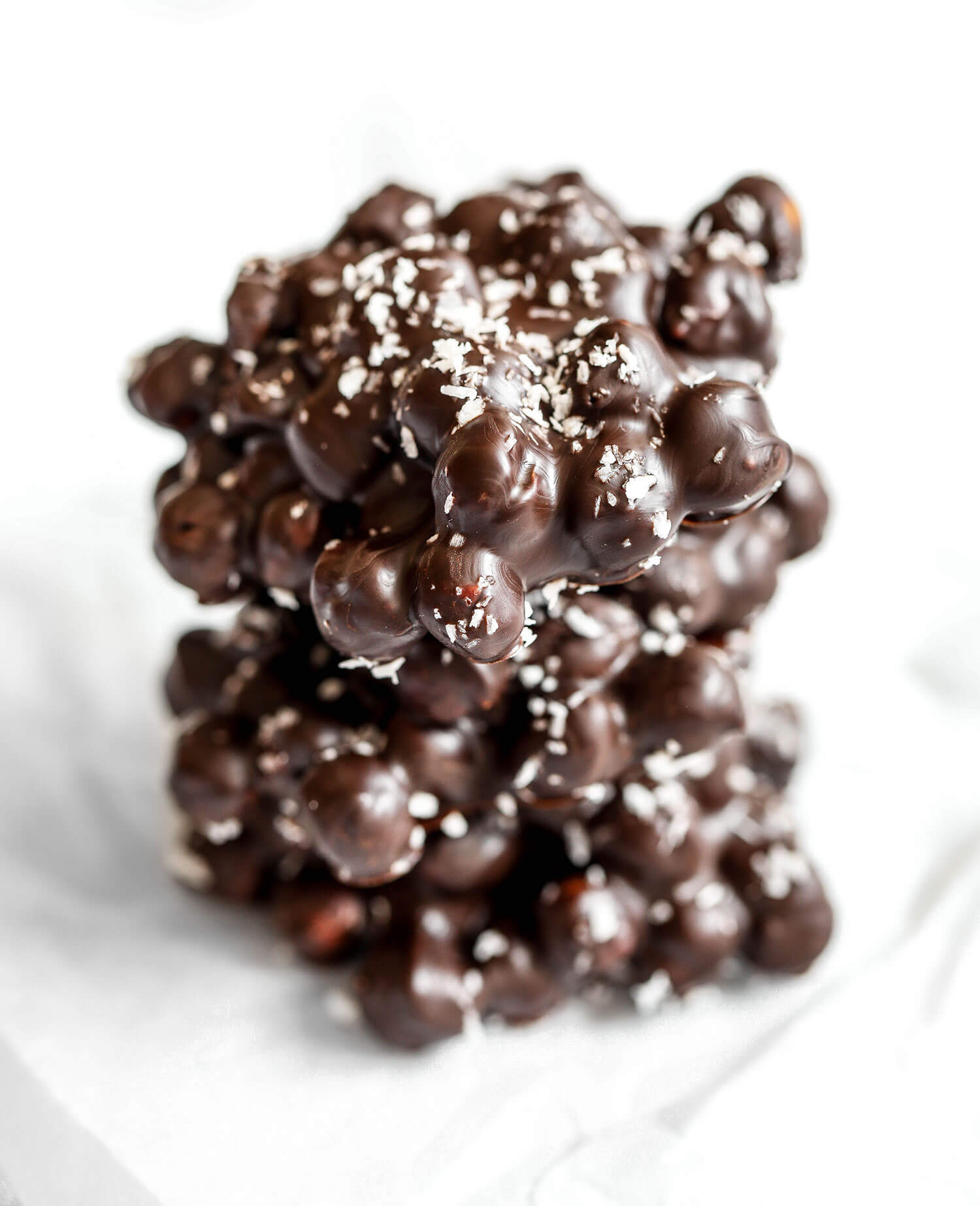 2-Ingredient Chocolate Chickpea Clusters
Makes: 8- 10 clusters
Ingredients
1x (400g) chickpeas, drained and rinsed
100g dark chocolate
Optional toppings – desiccated coconut, sesame seeds, chopped nuts, dried fruit, etc.
Method
Preheat your oven to 200C fan/350F
Once you've drained and rinsed your chickpeas, dry them using a clean tea towel.
Transfer onto a baking sheet lined with baking paper and roast for around 35 minutes until crunchy.
Break up the chocolate into a bowl, then transfer the chickpeas into the bowl whilst they're still hot. The hot chickpeas will melt the chocolate. Stir until evenly coated.
Transfer tablespoons of the mixture onto a baking sheet lined with baking paper and leave to cool slightly before placing in the fridge to set.
Once the chocolate is set, they're ready to eat!
Enjoy!