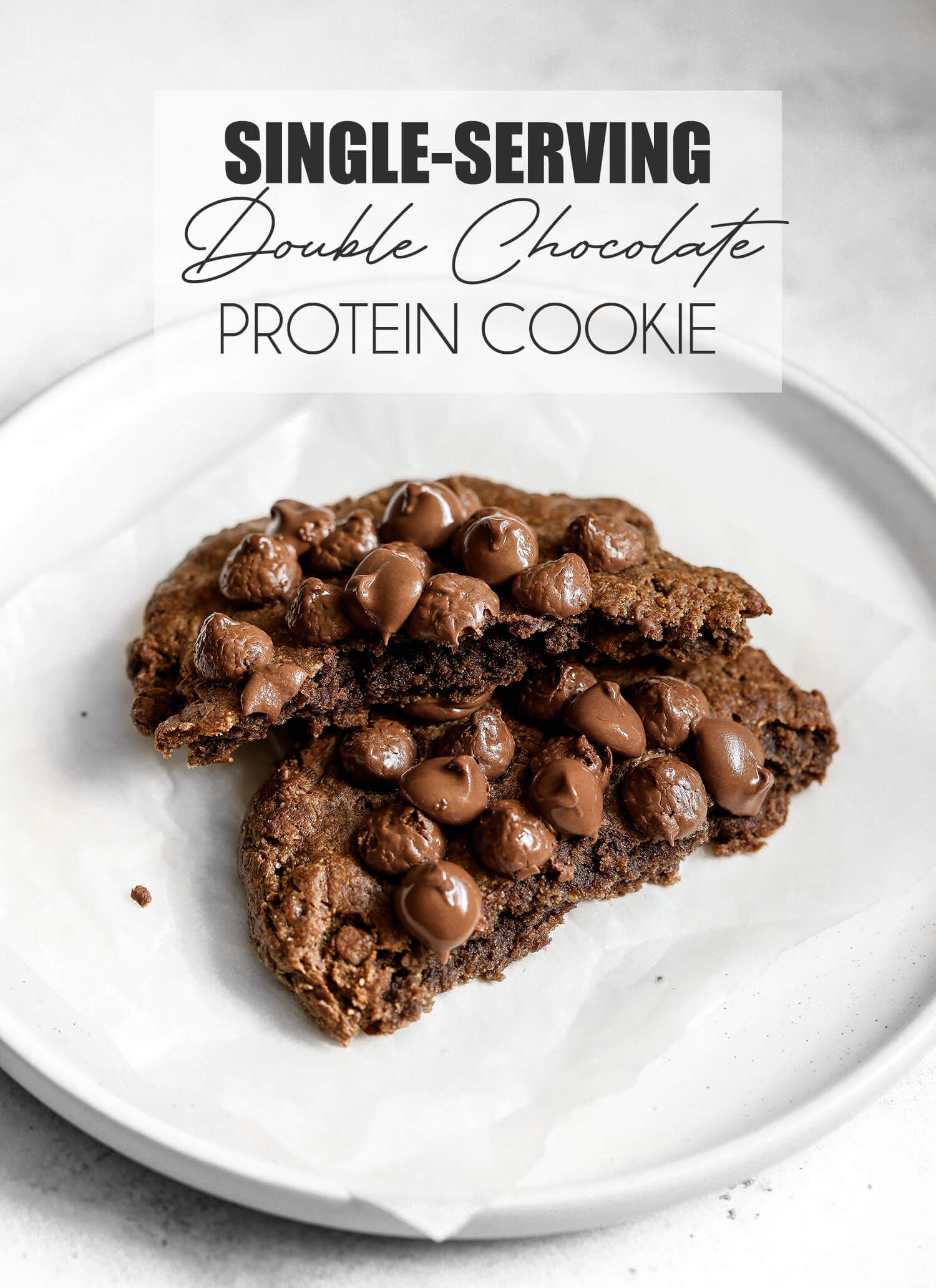 * This post is sponsored by The Protein Works*
Here's another super easy, few ingredient recipe that's perfect if you feel like baking, but you live alone or with your partner and don't necessarily want to bake a whole tray of cookies. Of course you can always double, triple, quadruple, etc. the recipe if you have more mouths to feed.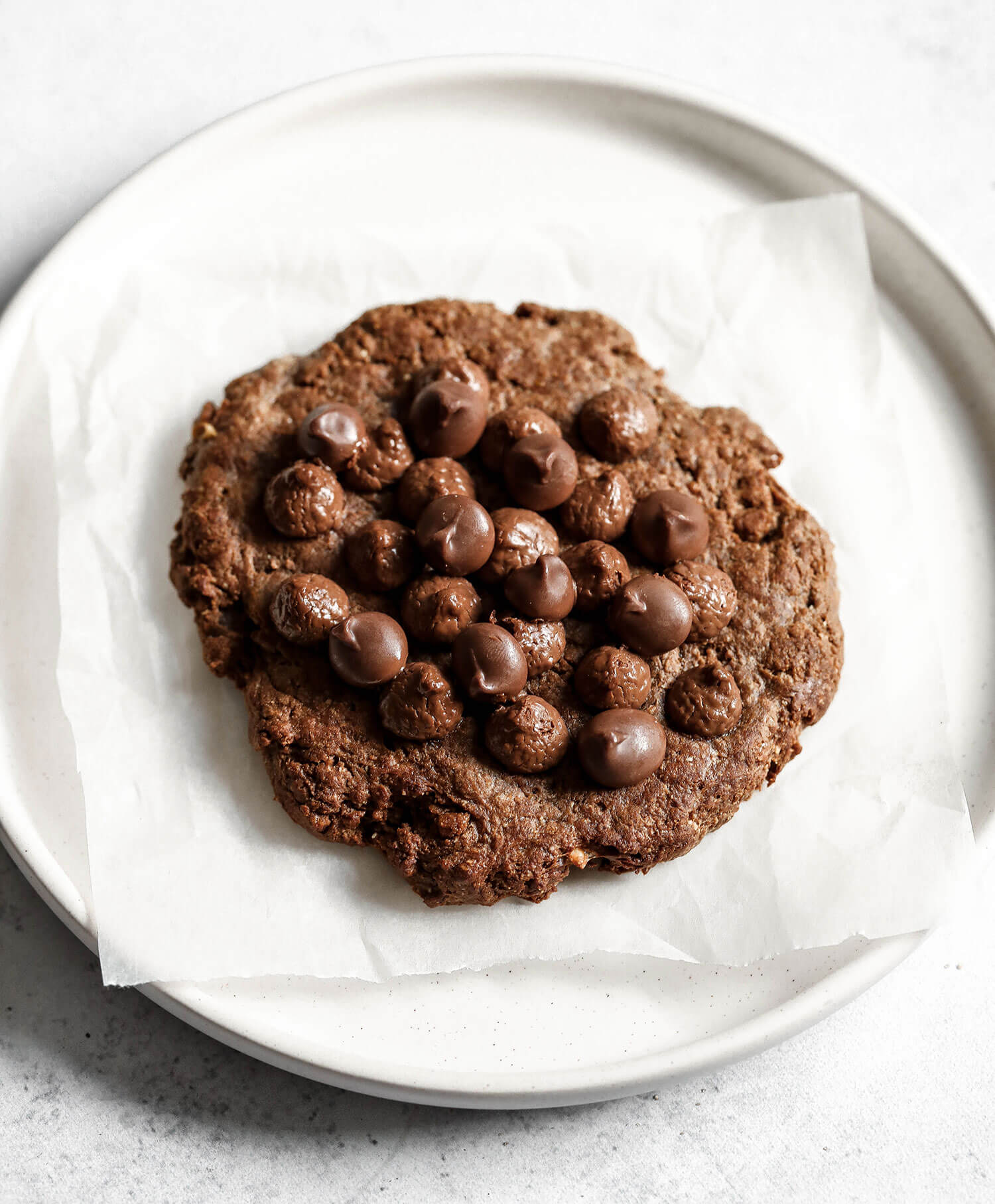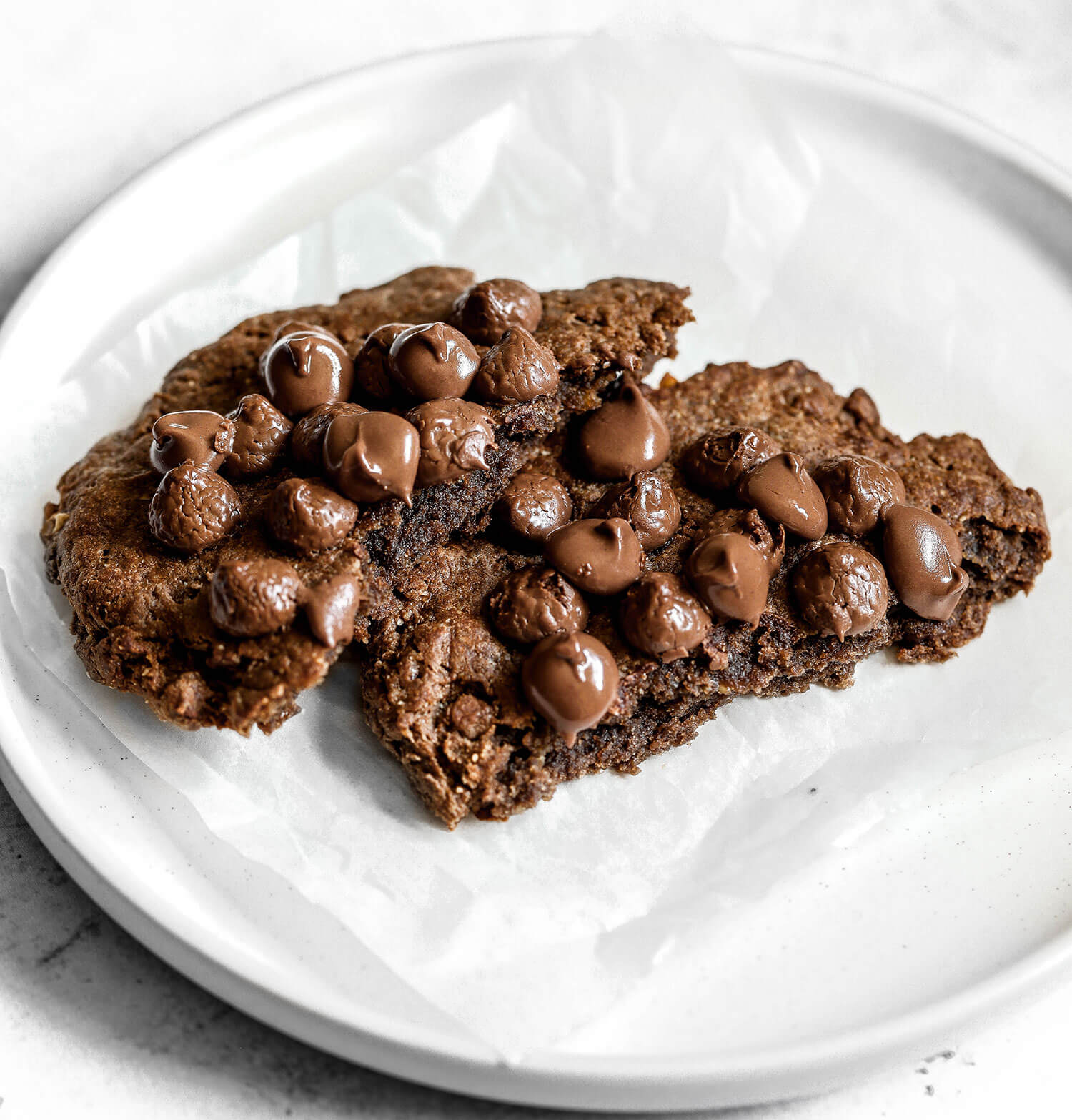 I'm using The Protein Works Vegan Wondershake – the world's first vegan protein shake that tastes just like a dairy shake! It tastes amazing and is so silky smooth and creamy with each serving containing 22g of protein per serving. It also contains only 89 calories per serving!
I'm also using The Protein Works Loaded Nuts – Choco Caramel Biscuit Tidal – silky caramel, crunchy biscuit pieces and peanut spread that's 100% vegan and 100% yummy! It's delicious as a spread or a dip – perfect treat for when you fancy something a little naughty, but nice. It's high in fibre, rich in protein, healthy fats and palm oil free.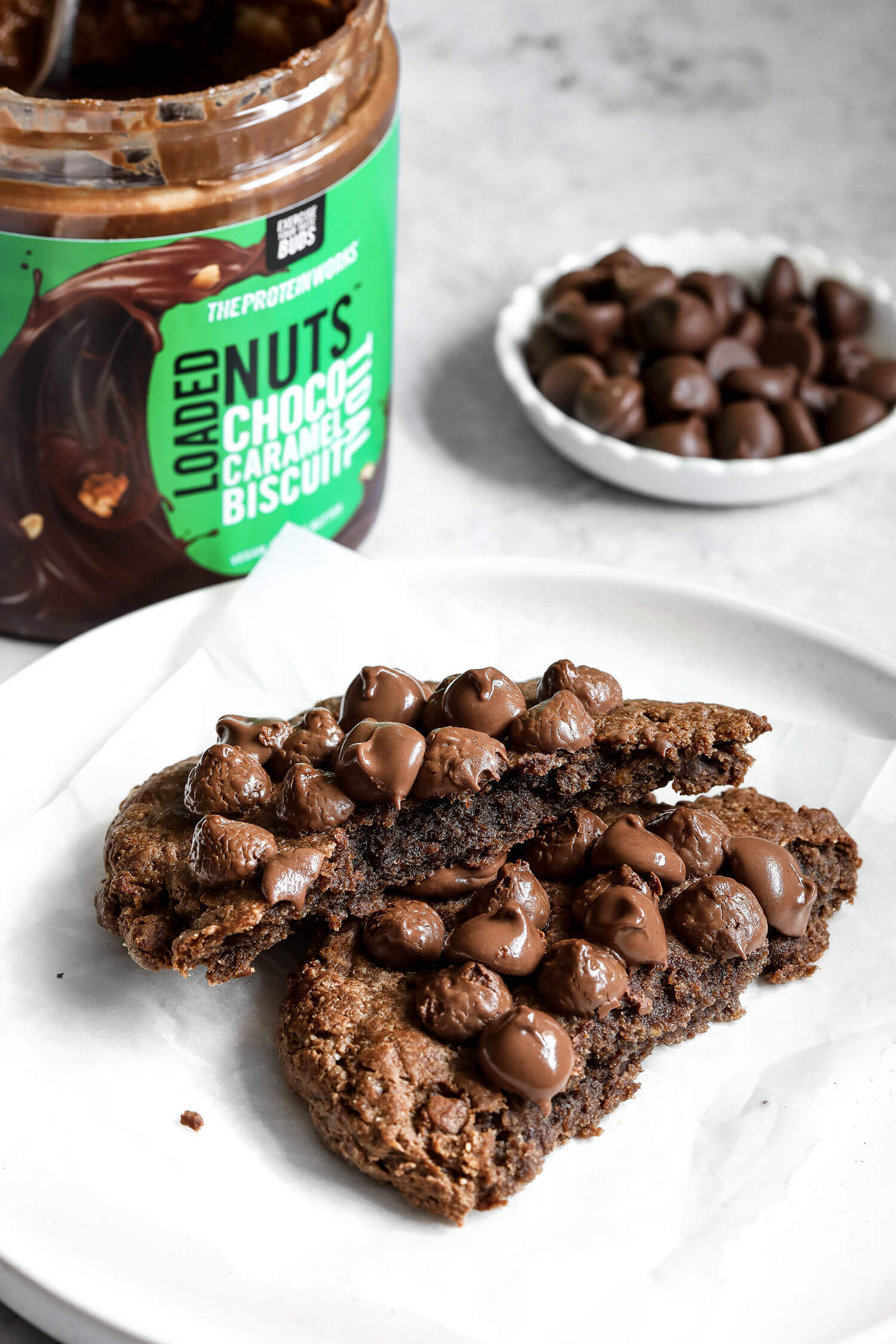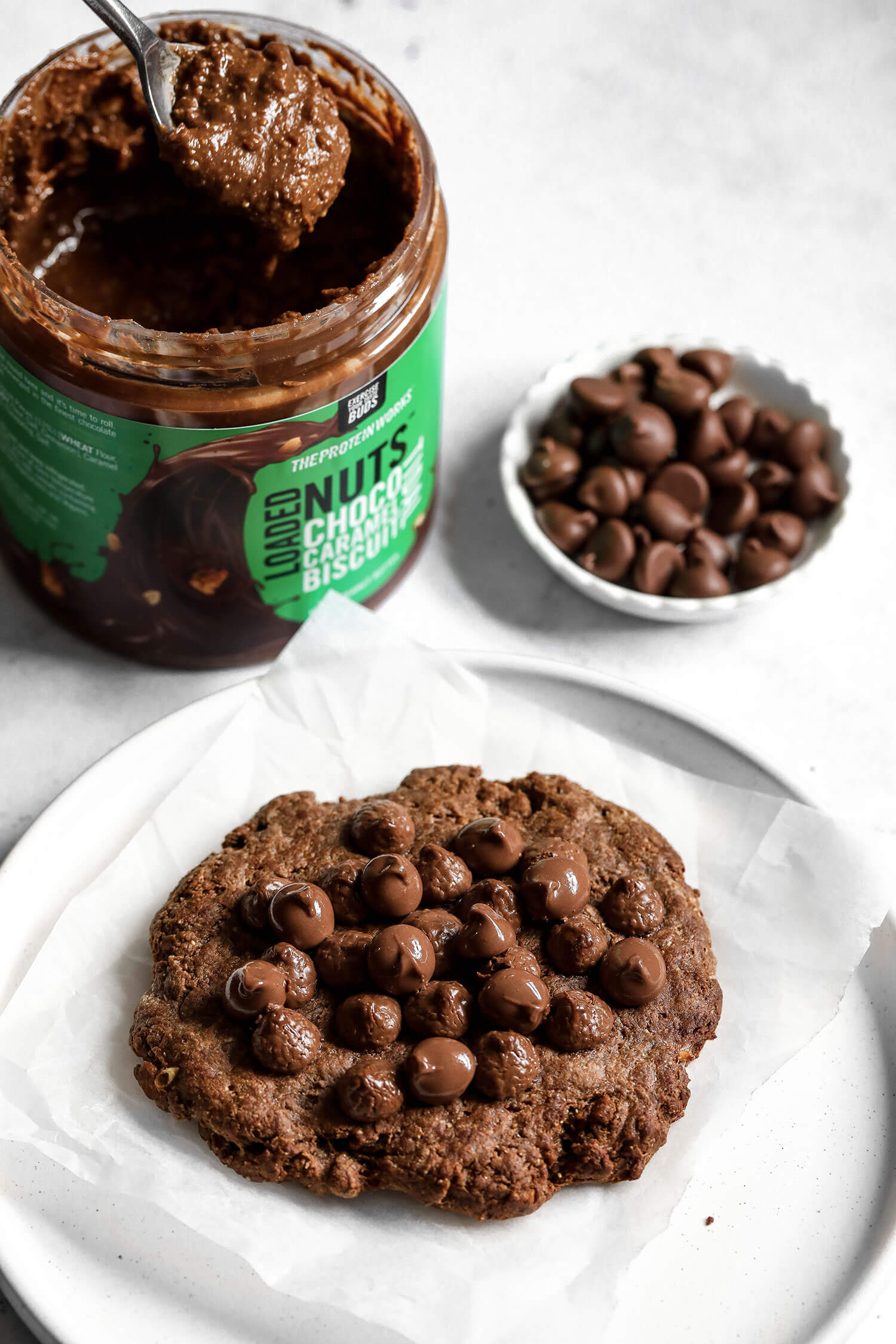 I love adding protein to snacks and treats as it's a really easy way to bump up their nutritional value, make them more filling and less likely to cause a sugar spike in your blood. The cookie does contain 1/2 tbsp of sugar, which you can omit if you prefer, but I would recommend adding it as it makes a huge difference to the taste. It does depend on your sweetness tolerance and if you have a major sweet tooth or not.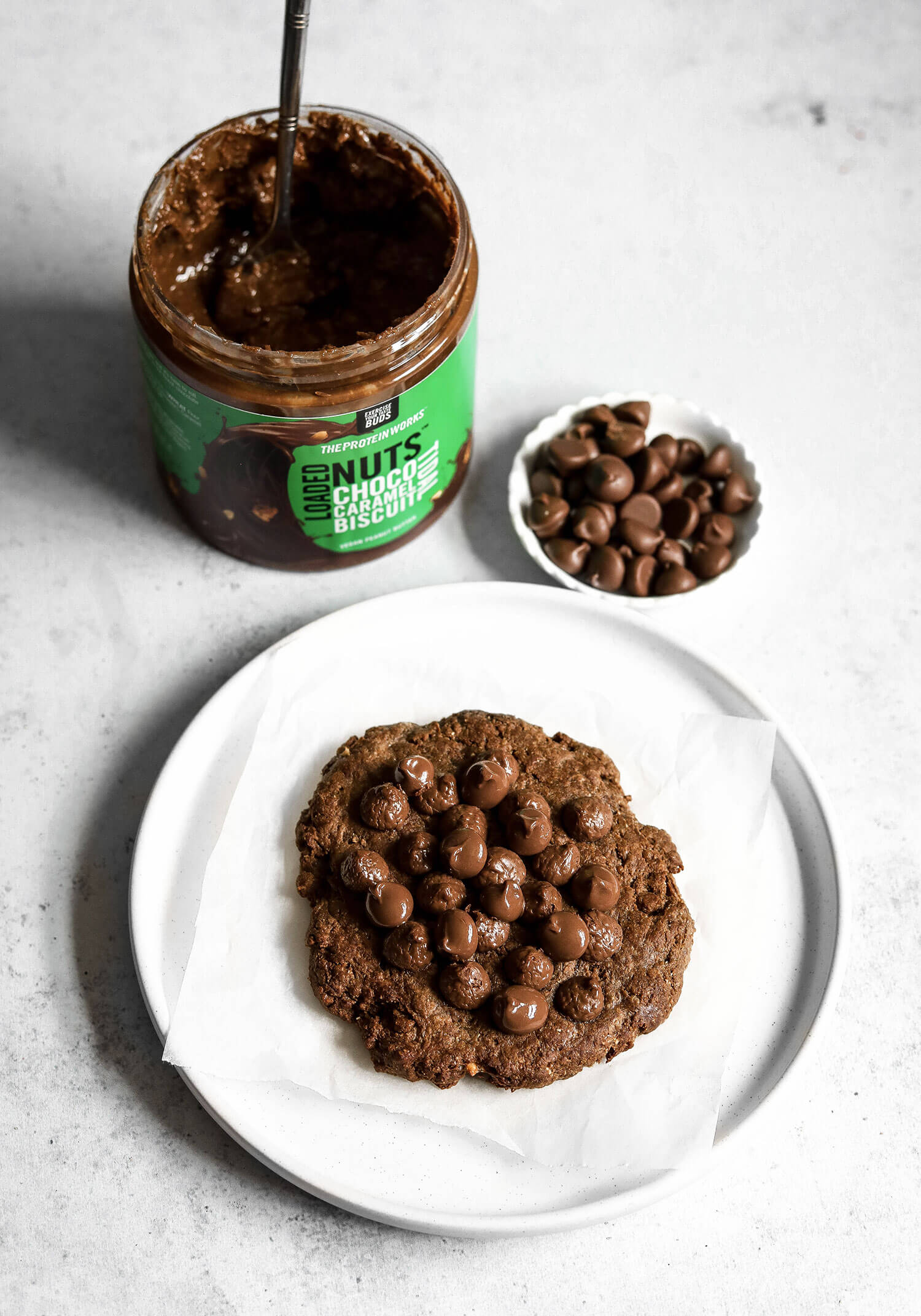 This single-serve chocolate protein cookie is super easy to make and only calls for 5 ingredients. It's high in protein and lower in carbs and sugars compared to your average cookie making it a healthier choice if you're trying to reduce your sugar intake.
Vegan Single-serving Chocolate Protein Cookie
Makes – 1
Ingredients
2 tbsp The Protein Works Loaded Nuts – Choco Caramel Biscuit Tidal – or 2 tbsp nut butter
2 tbsp The Protein Works Double Chocolate Vegan Wondershake
1 tbsp milled flaxseed + 3 tbsp water
1/2 tbsp brown sugar
1 tbsp dark chocolate chips
Method
Preheat your oven to 180C/160C fan/350F
Mix together the milled flaxseed with the water in a small bowl and leave to set for 10 minutes
In another bowl, mix the protein powder, brown sugar and a small pinch of salt. Fold in the vegan spread and set flax egg and form into a dough.
Transfer onto a baking sheet lined with baking paper and shape into 1 large cookie.
Scatter the chocolate chips on top and bake for 20 mins.
Enjoy!