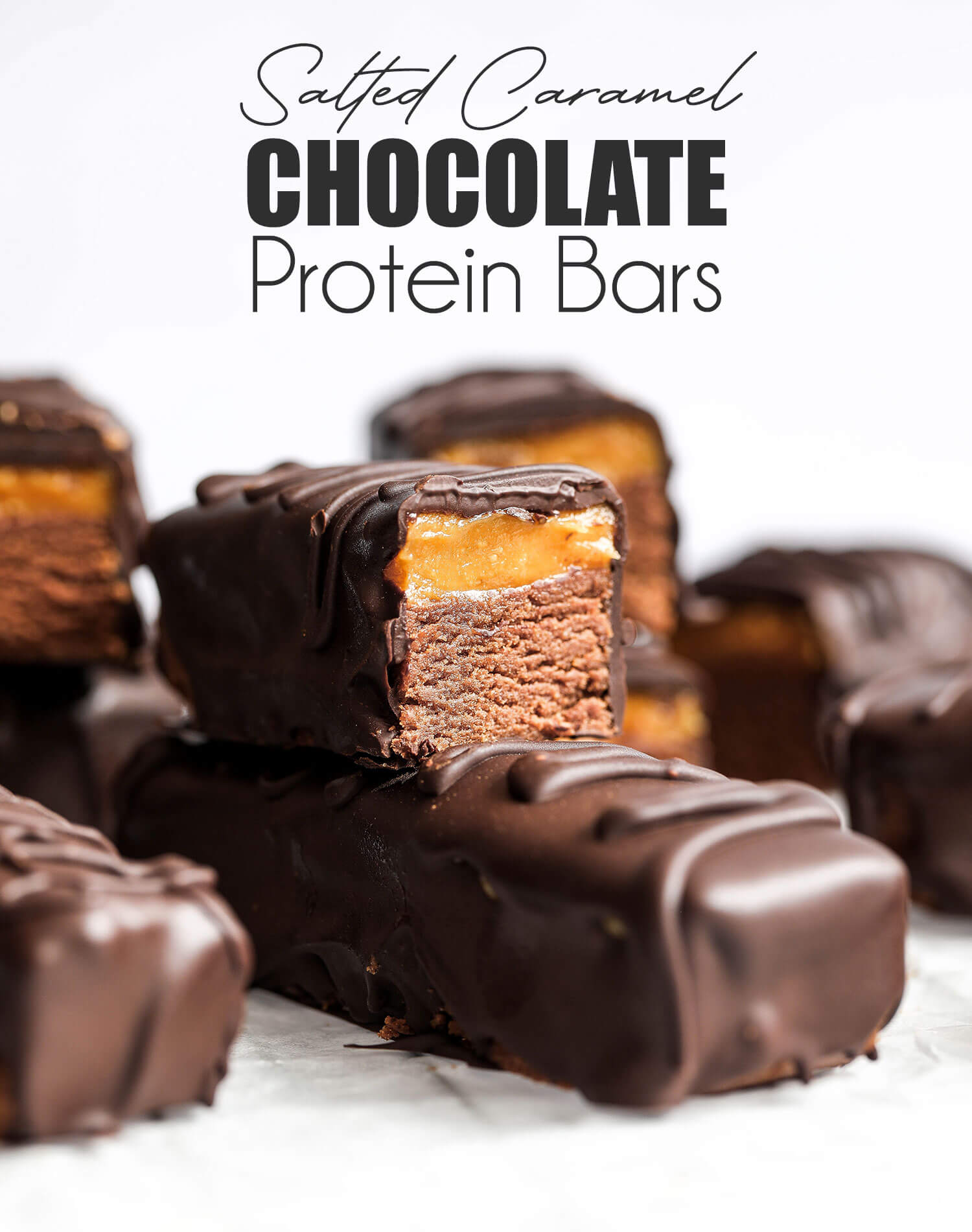 * This post is sponsored by The Protein Works*
A yummy post-workout snack that tastes like a dessert! These vegan salted caramel chocolate protein bars are no-bake and really easy to put together!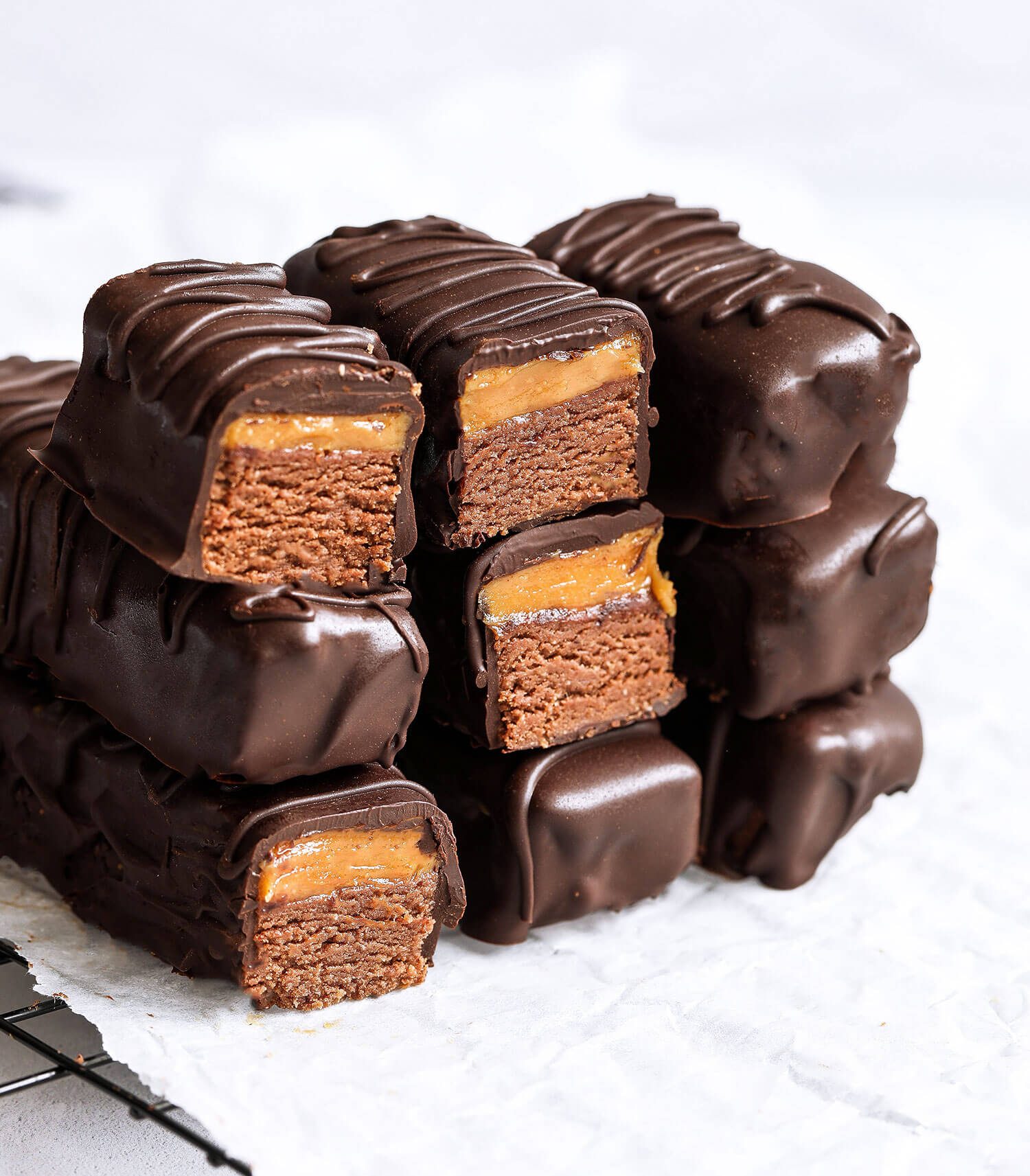 Sometimes I love to snack on protein bars instead of a dessert to try to bump up my protein intake in between meals. Especially on days where I haven't been able to prepare/eat well rounded meals and feel my protein intake has been on the low side. I used to regularly stock up vegan protein bars to have in my cupboard for a rainy day or to take with me on the go, but they can be really expensive, especially considering how easy they are to make at home at a lower cost.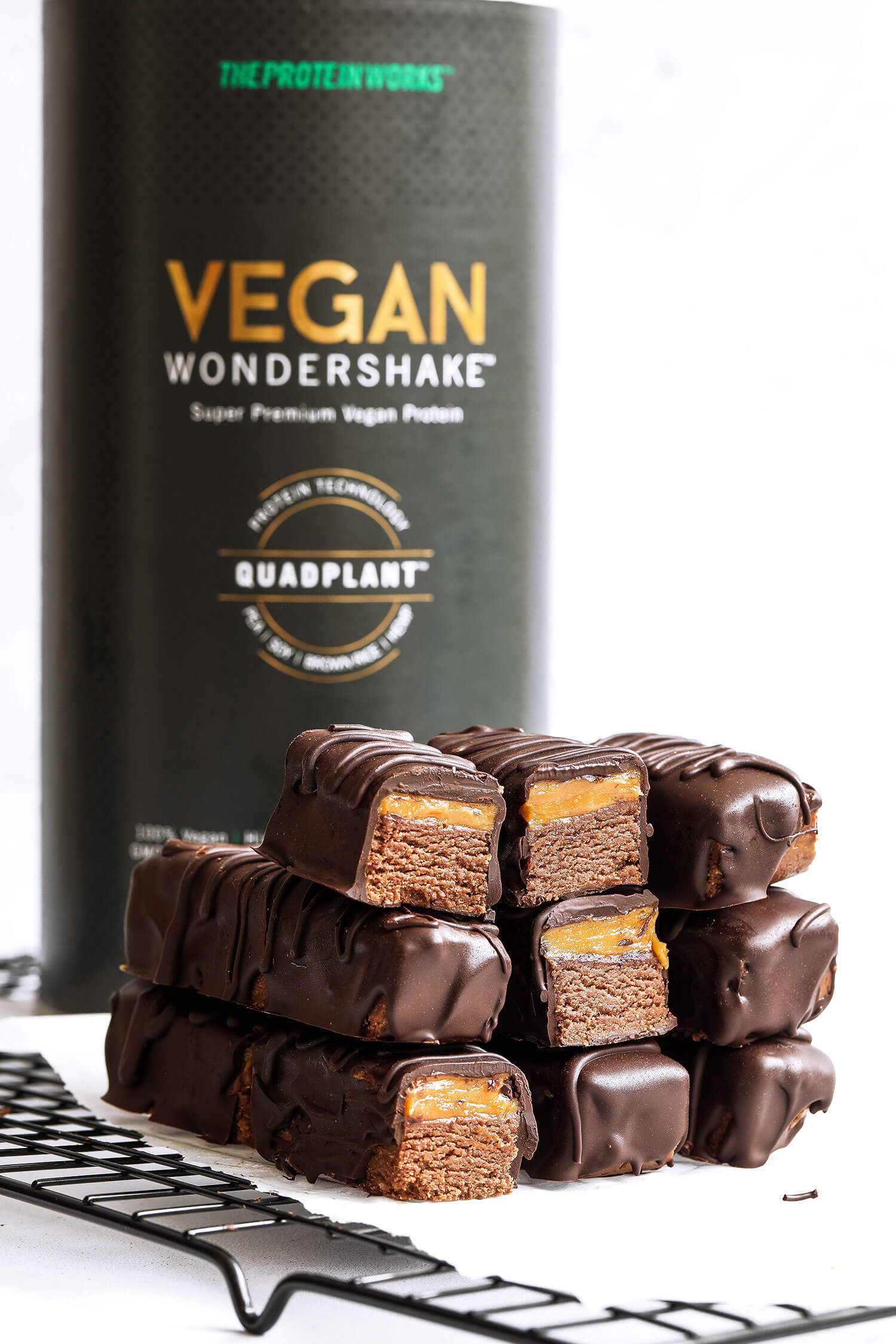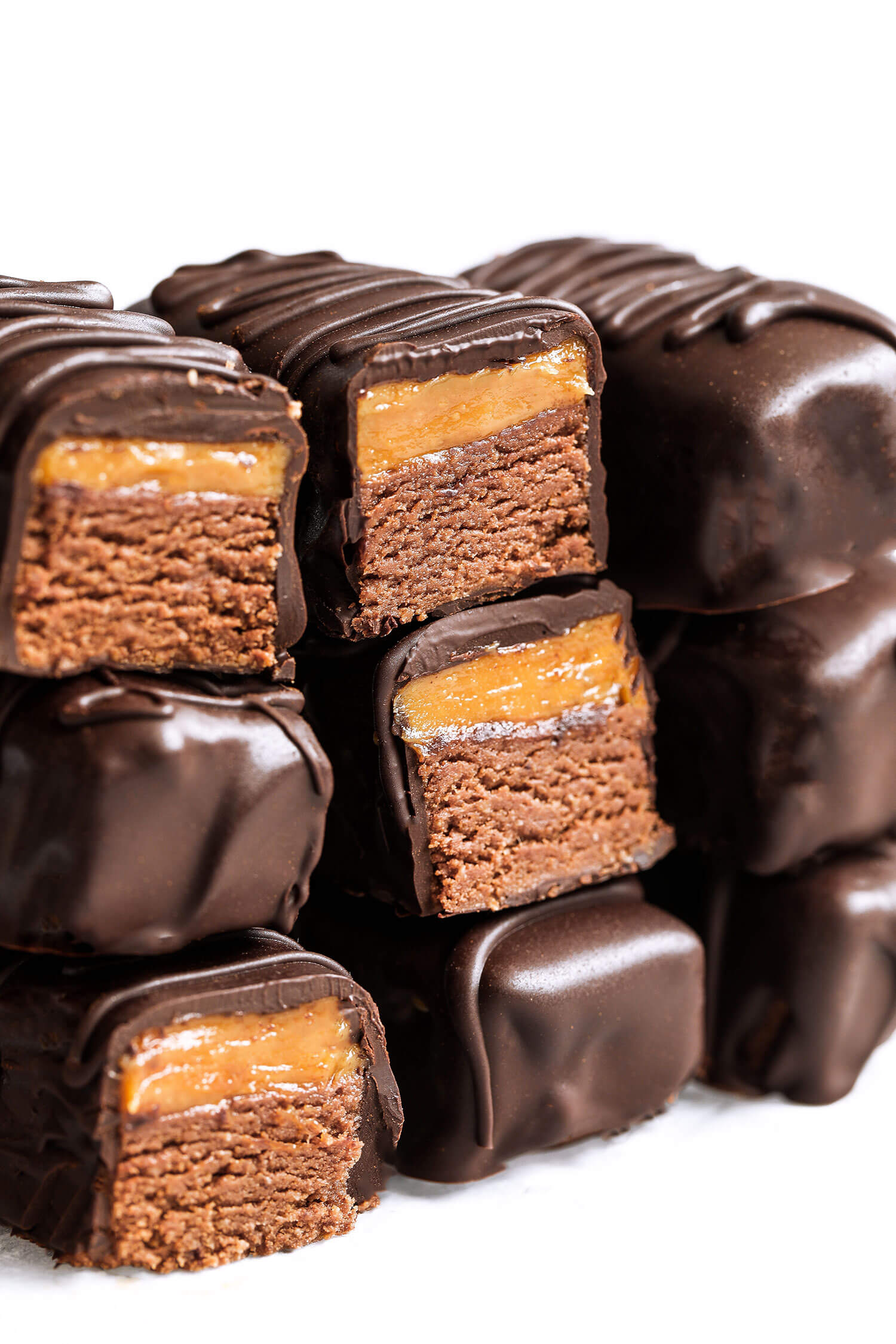 You only need 8 basic ingredients in total to make these bars and I've been told that they taste like mars bars, but a much lighter healthier version! The main ingredients are plant protein powder, peanut butter, oats, maple syrup, a bit of milk and chocolate to coat.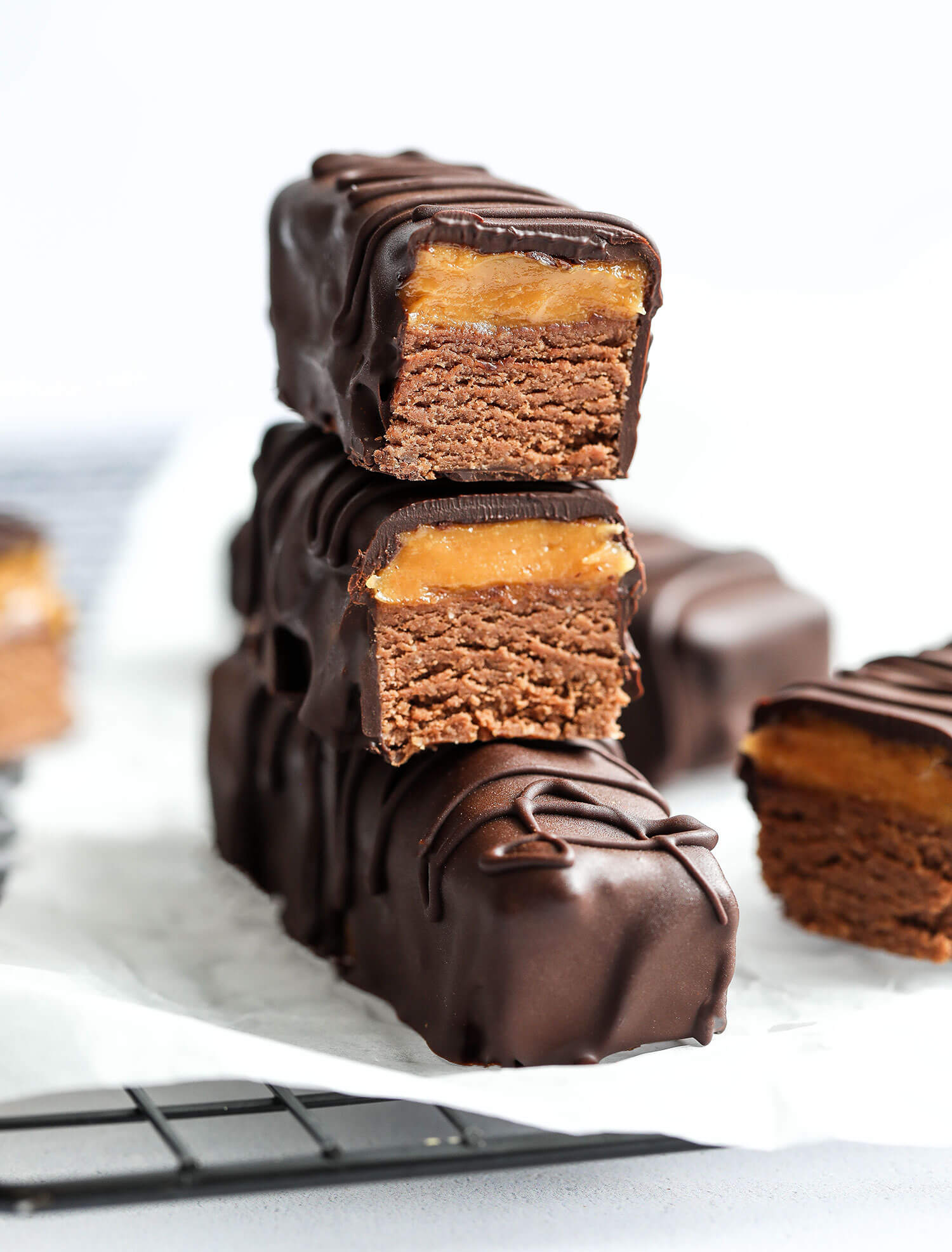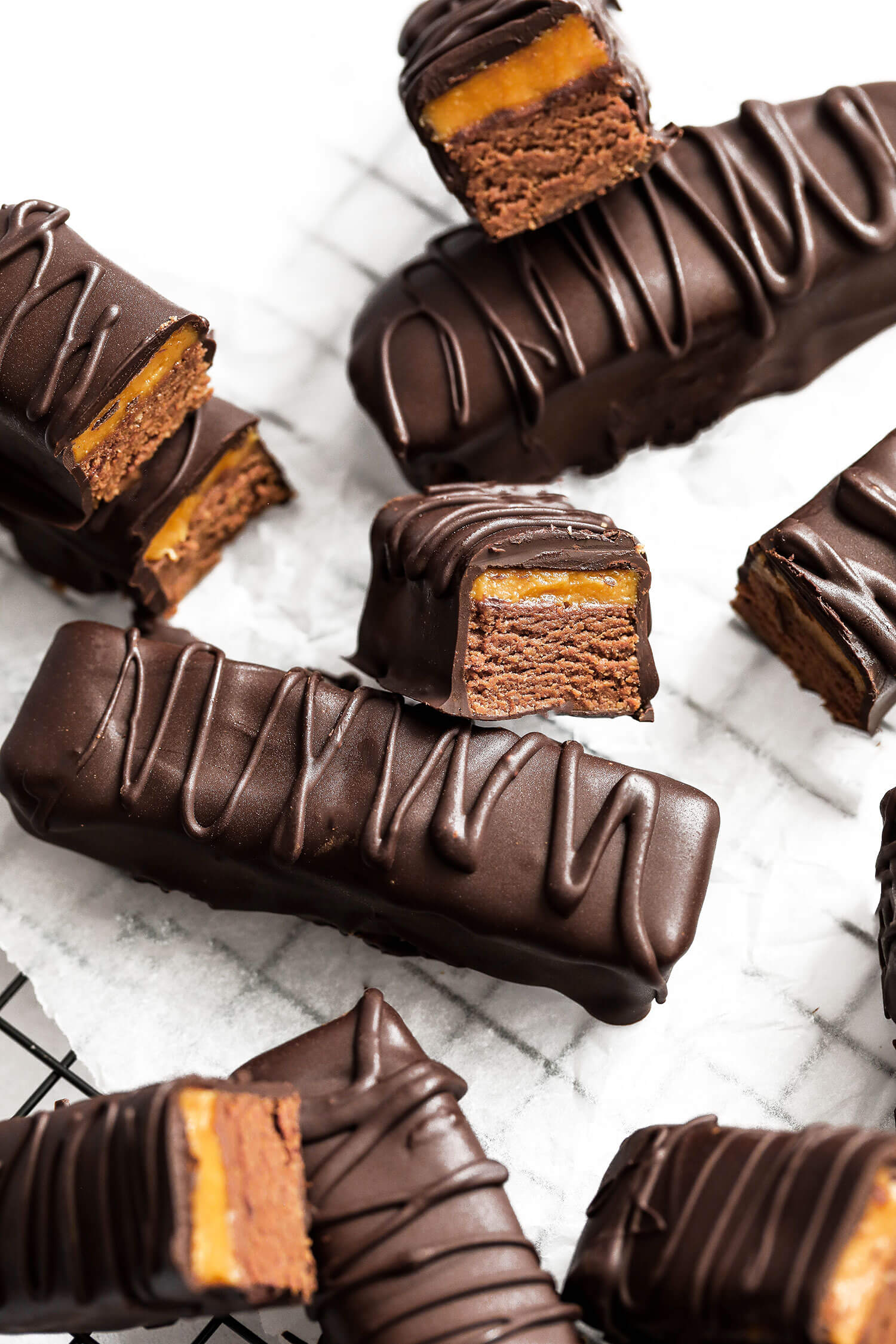 I'm using The Protein Works Vegan Wondershake – the world's first vegan protein shake that tastes just like a dairy shake! It tastes amazing and is so silky smooth and creamy with each serving containing 22g of protein per serving. It also contains only 89 calories per serving!
Wondershake is made up of a four protein blend of premium pea protein, brown rice protein, hemp protein and soy protein. They come in different flavours like cookies & cream, white chocolate peanut and banana smooth as well as many more, so you have a few delicious flavours to experiment with and find your favourite.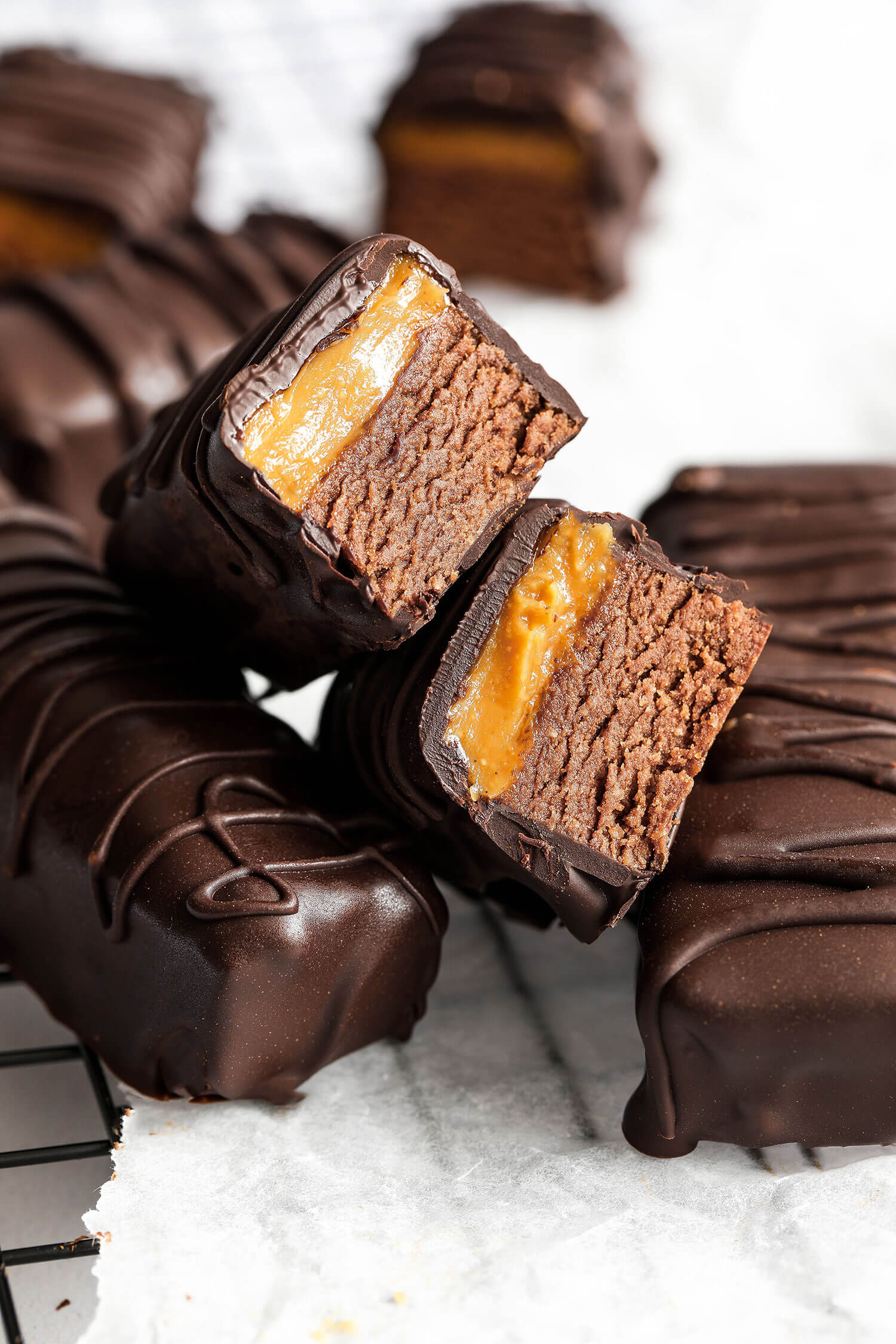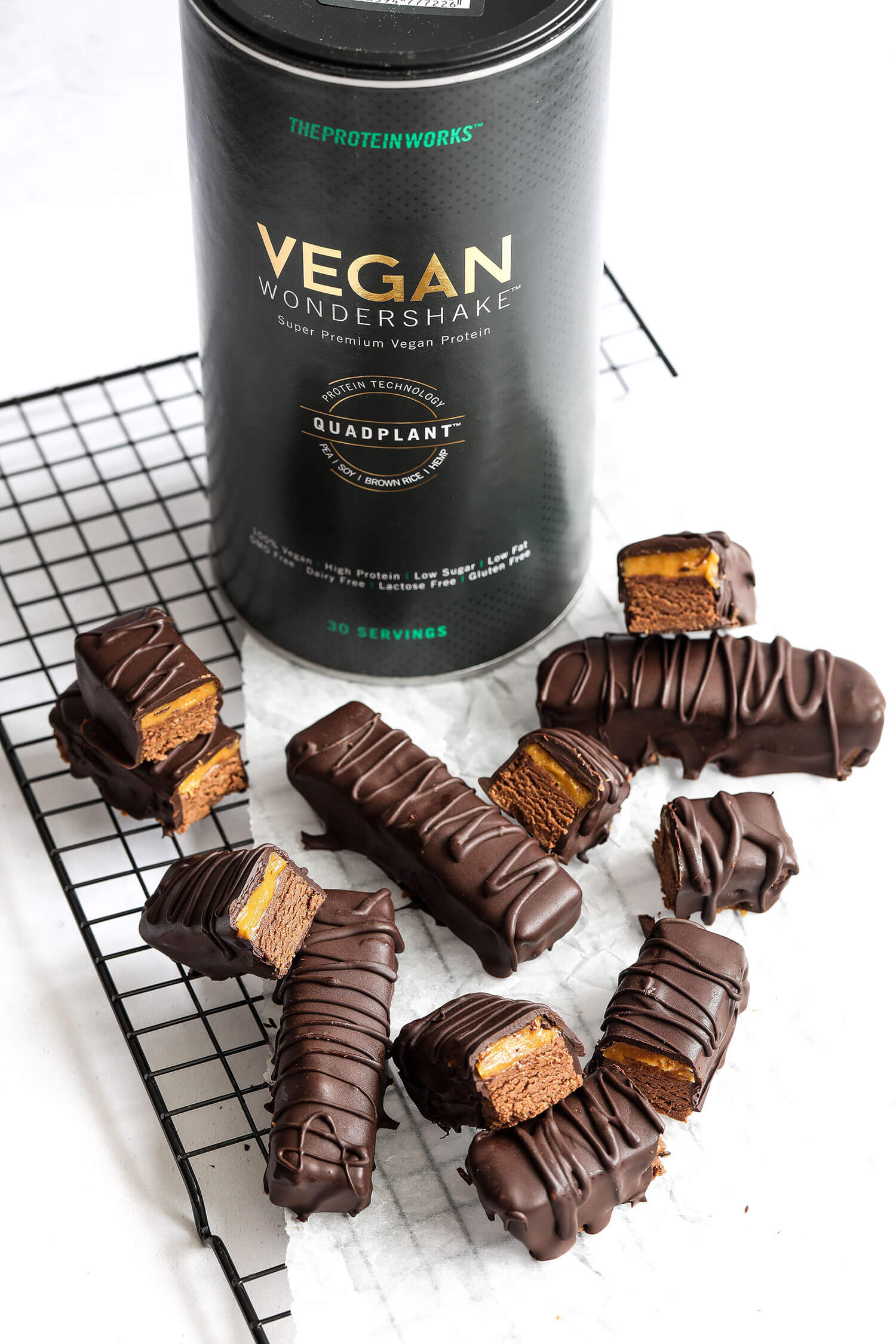 Vegan Salted Caramel Chocolate Protein Bars
Makes – 8 bars
Ingredients
70g The Protein Works Double Chocolate Vegan Wondershake or protein powder of choice
2 tbsp cocoa
4 tbsp oat flour – use gluten-free if allergic/intolerant to gluten
2 tbsp maple syrup
5 tbsp peanut butter
6 tbsp milk of choice
For the salted caramel layer
6 tbsp peanut butter
3 tbsp maple syrup
Pinch of salt
To coat
200g dark chocolate, melted
Method
Mix the protein powder, cocoa and oat flour in a bowl, then add in the maple syrup, peanut butter and milk. Mix to combine, then press into a cake tin (I used a 22×12 cm loaf tin). Freeze for 15 minutes to make it easier to spread the caramel layer on top.
Mix the caramel ingredients in another bowl, then spread over the protein base. Return to the freezer and freeze for 1 hour.
Slice into 8 bars, then drizzle the melted chocolate on top. Allow to set in the fridge for about 5 minutes, then enjoy!
Store in an air-tight container for 4 days.