Vegan Raspberry Chia Bars
Now that it's summer (It's a particularly hot day here in the UK!) it's time to bring out the summery, fruity, light desserts (don't worry I'll also be posting chocolate recipes haha!), and these vegan raspberry chia bars tick all the right boxes!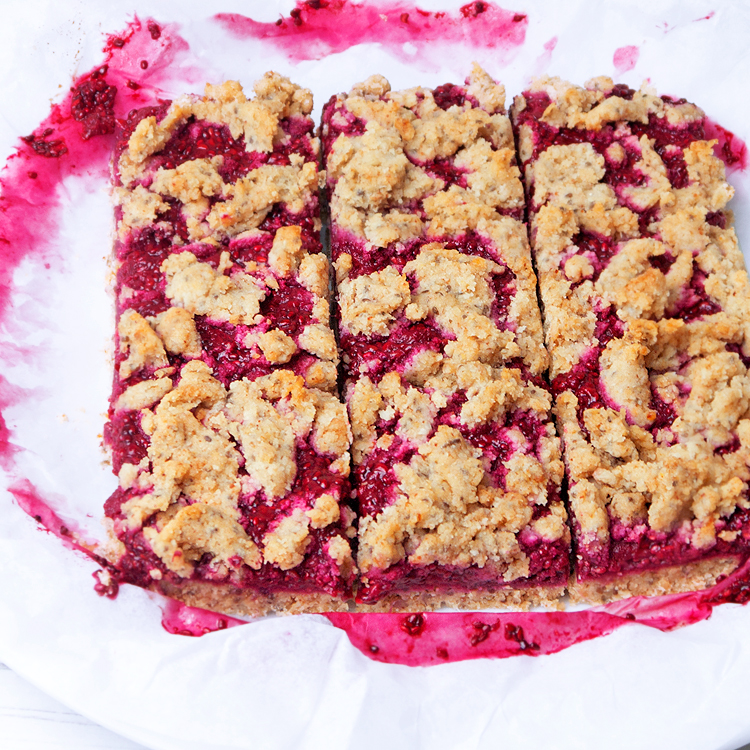 The base is a combination of ground oats and ground almonds mixed in with some coconut oil and almonds butter (two of my favourite sources of good fats!) and chia seeds as a binder instead of eggs. To sweeten, I'm using xylitol – my favourite sugar-free sweetener.
The filling is a sweet and slightly tart homemade raspberry chia jam. You can use shop bought jam but making your own jam using chia seeds is so so simple, quick to make and you only need 3 main ingredients.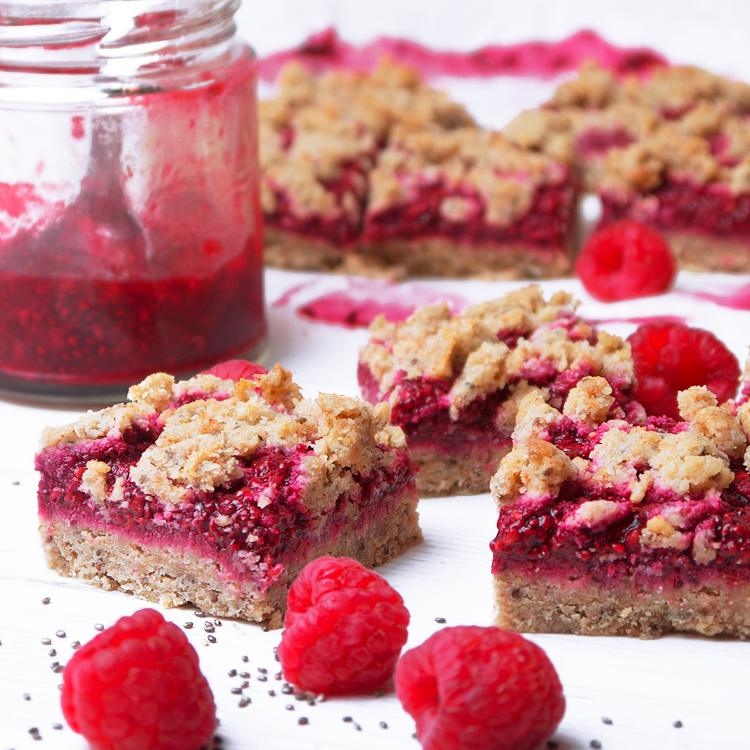 I've made these bars a few times and they always go down a treat and rarely last longer than a couple of days! These vegan raspberry chia bars are great as a light dessert after a meal or even a good snack that you can take with you when you're out and about and feel peckish. They're also gluten-free (if you use gluten-free oats), dairy-free and sugar-free.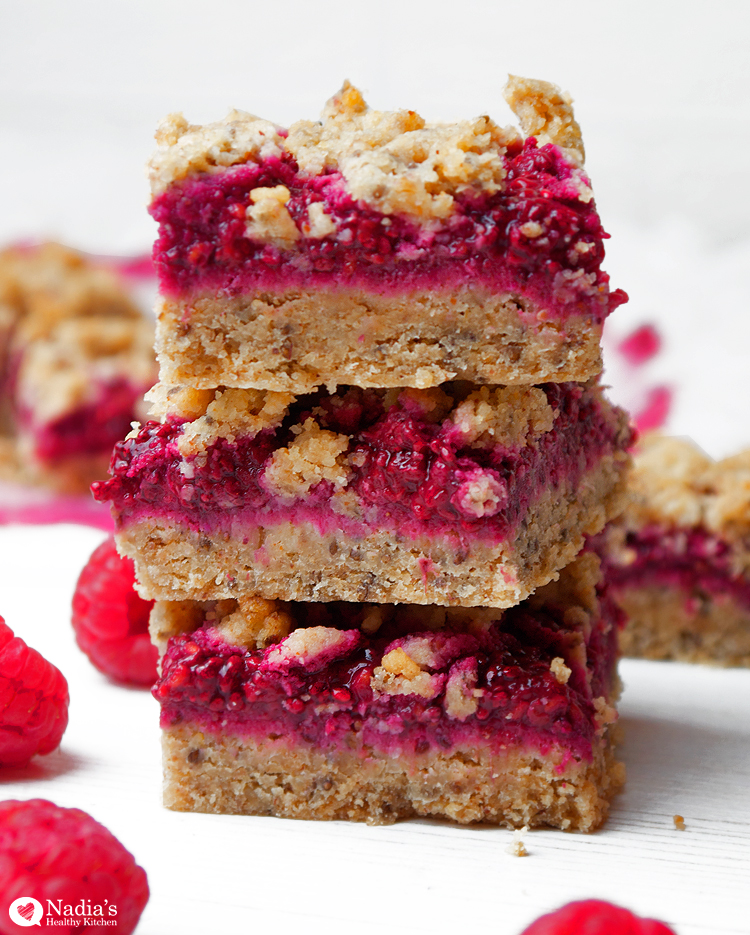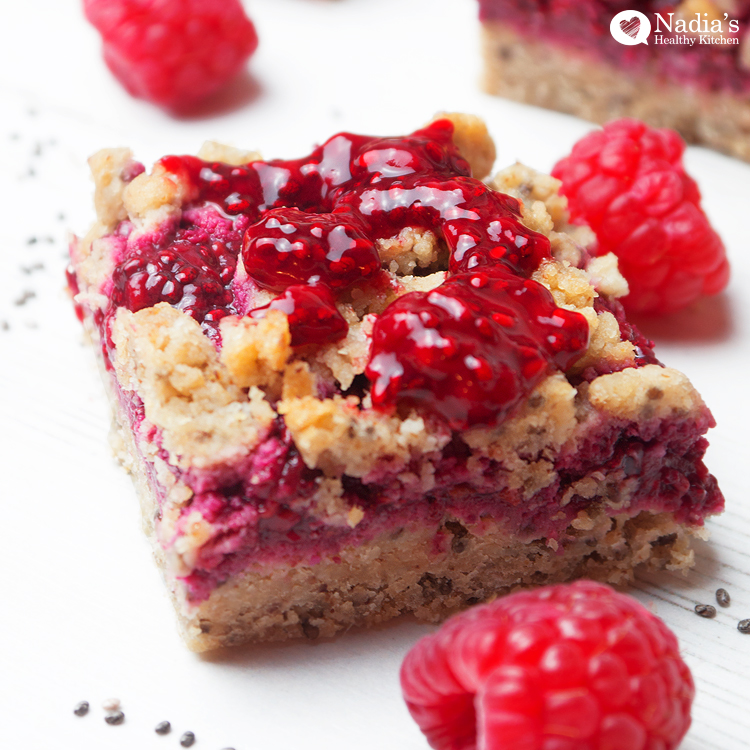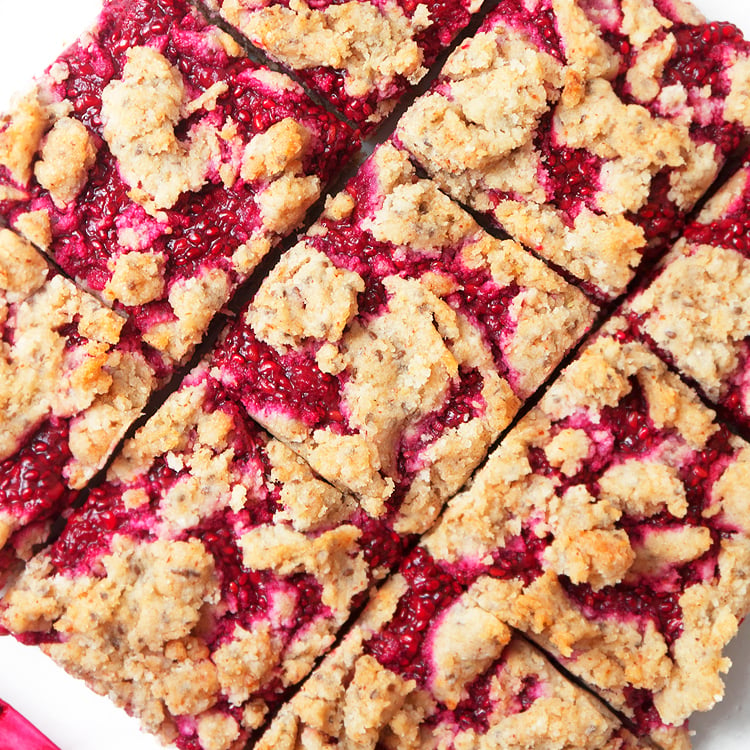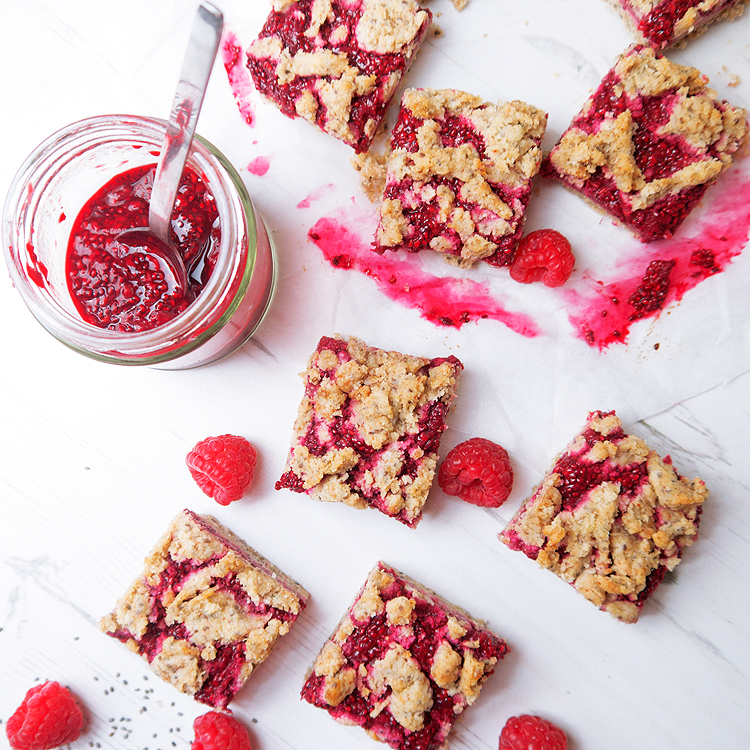 Vegan Raspberry Chia Bars
2015-06-14 16:53:15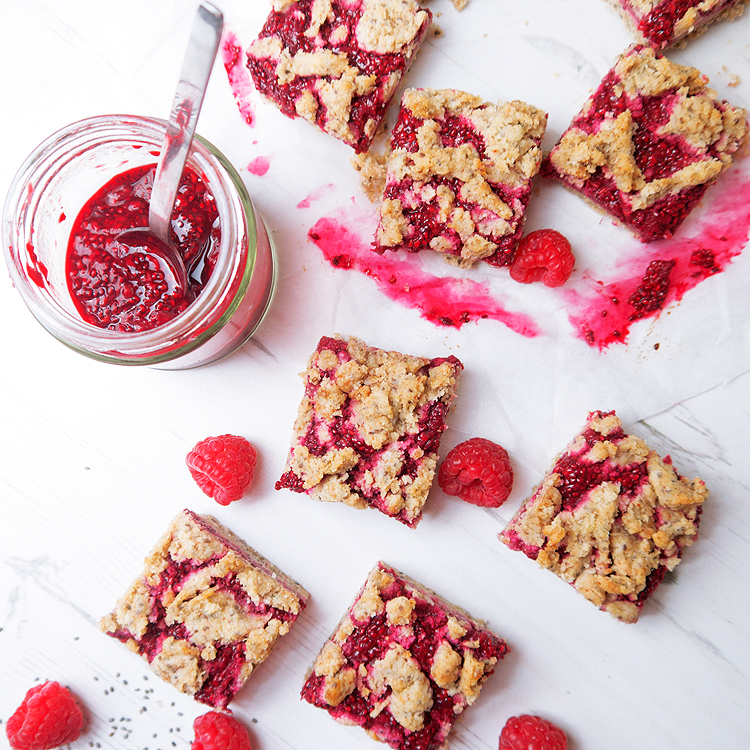 Serves 16
Instructions
Preheat your oven to 180*C (160*C fan assisted)/ 350*F
Prepare your chia eggs by mixing the chia seeds with the water in a small bowl. Leave to set for 10-15 minutes.
In a large bowl, mix together the oat flour, ground almonds, salt, baking powder and stevia.
Add in the almond butter, melted coconut oil and chia eggs and mix until well combined.
Line an 8" cake tin with parchment paper. Transfer 3/4 of the base mixture into the pan and press down using a spatula, the back of a spoon or your hands.
Bake for 10 minutes, take out and spread the jam layer on top.
Crumble the rest of the base mixture on top then return to the oven and bake for a further 20 minutes.
Take out and leave to cool down completely.
Note: I like to store my bars in the fridge. The texture is much nicer when cold.
Notes
Nutritional information (estimated per slice)
Calories: 105 calories
Protein: 2.9g
Carbs: 7.2g
Fats: 7.4g
Fibre: 3.2g
UK Health Blog - Nadia's Healthy Kitchen https://nadiashealthykitchen.com/
You may also like these healthy bars, cookies and crumbles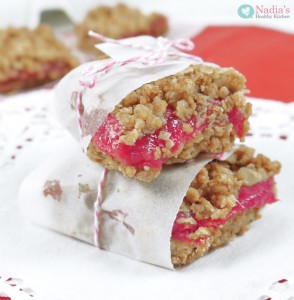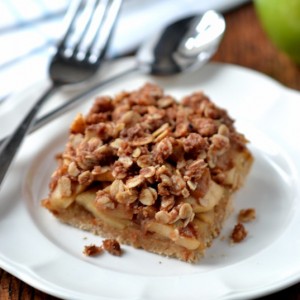 Share This Post