Vegan Protein Snickers
A treat to satisfy both you peanut butter AND chocolate cravings!
It's national peanut butter day! Although I'm pretty sure that most of us don't need an excuse to eat it on the daily 😛 It's such a versatile ingredient that can be used in so many recipes, form breakfasts, snacks, curries and of course lost and lots of desserts.
Another thing that everyone loves are Snickers! So to celebrate national peanut butter day, I made these delicious vegan protein snickers.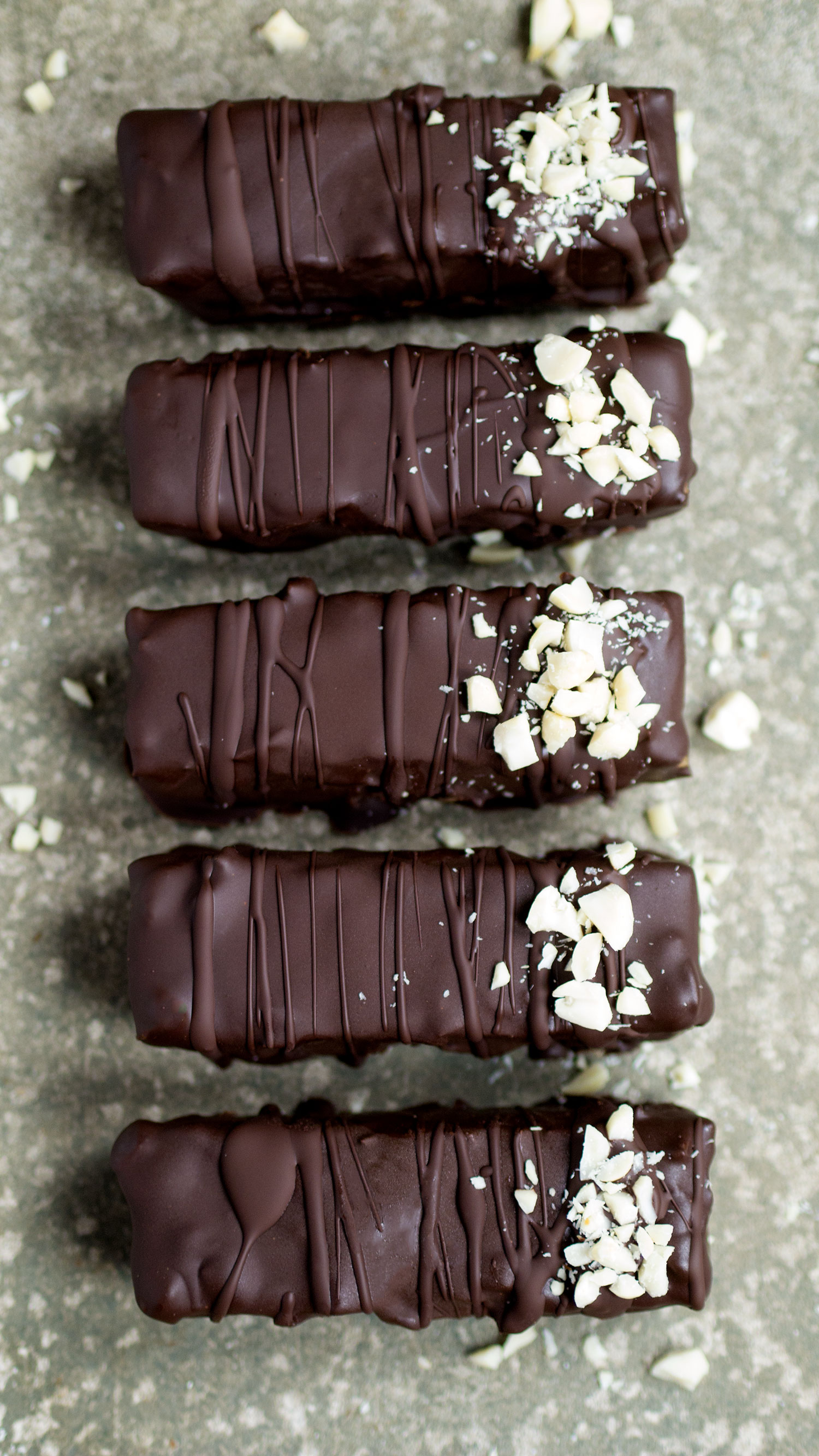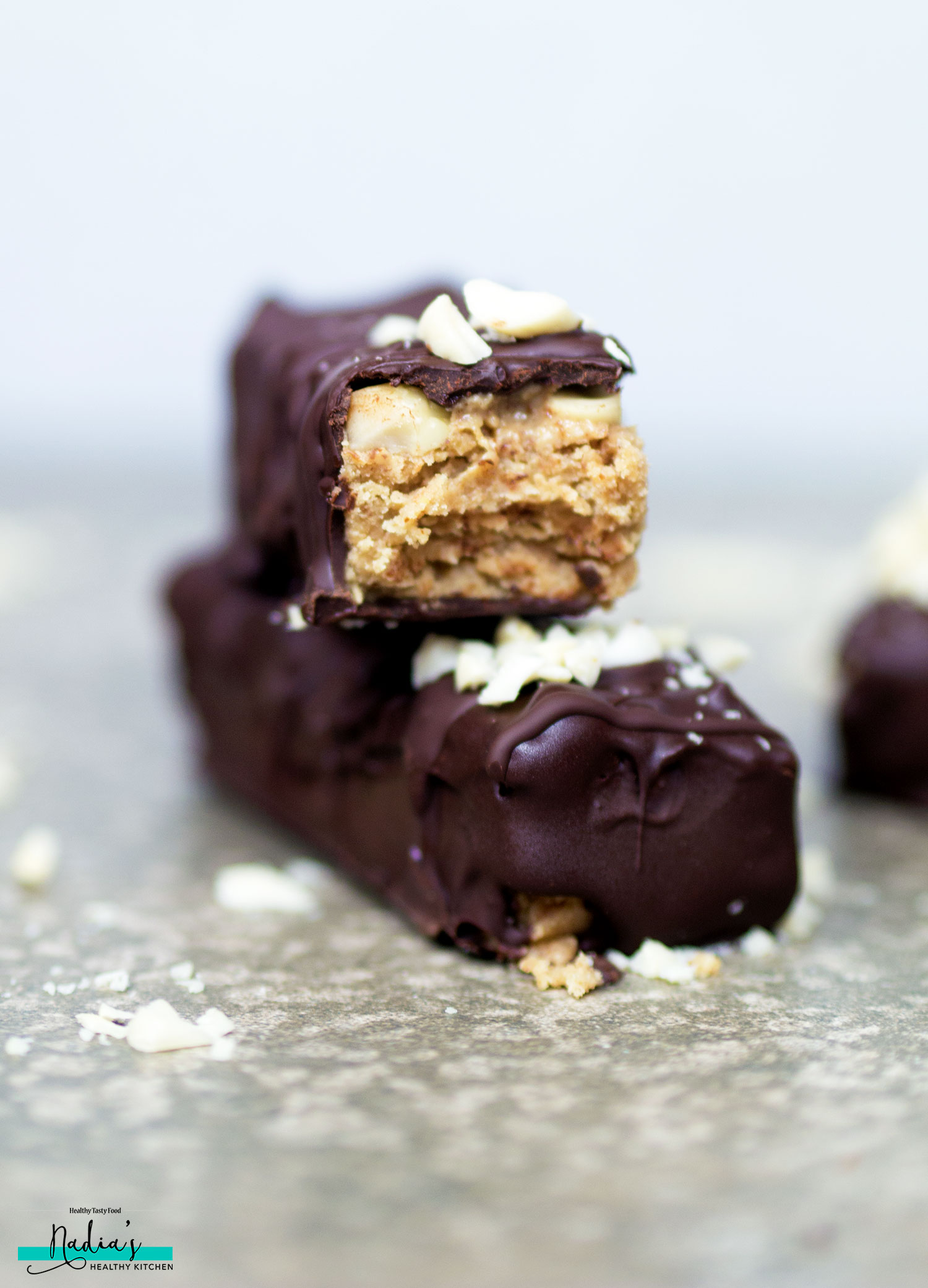 To keep them as healthy as possible, I used a mixture of oat flour and vegan protein powder to create the base, topped with a layer of natural peanut butter and some peanuts to give it a more authentic Snickers feel. And of course I wouldn't be able to call them Snickers unless they're coated in luscious chocolate.
I like having snacks like this in the fridge for when I'm craving something sweet. And if I don't have time to prepare a good breakfast in the morning, grabbing something like this is ideal. Oats + protein + good fats (+ chocolate!), you can't go wrong with that combination.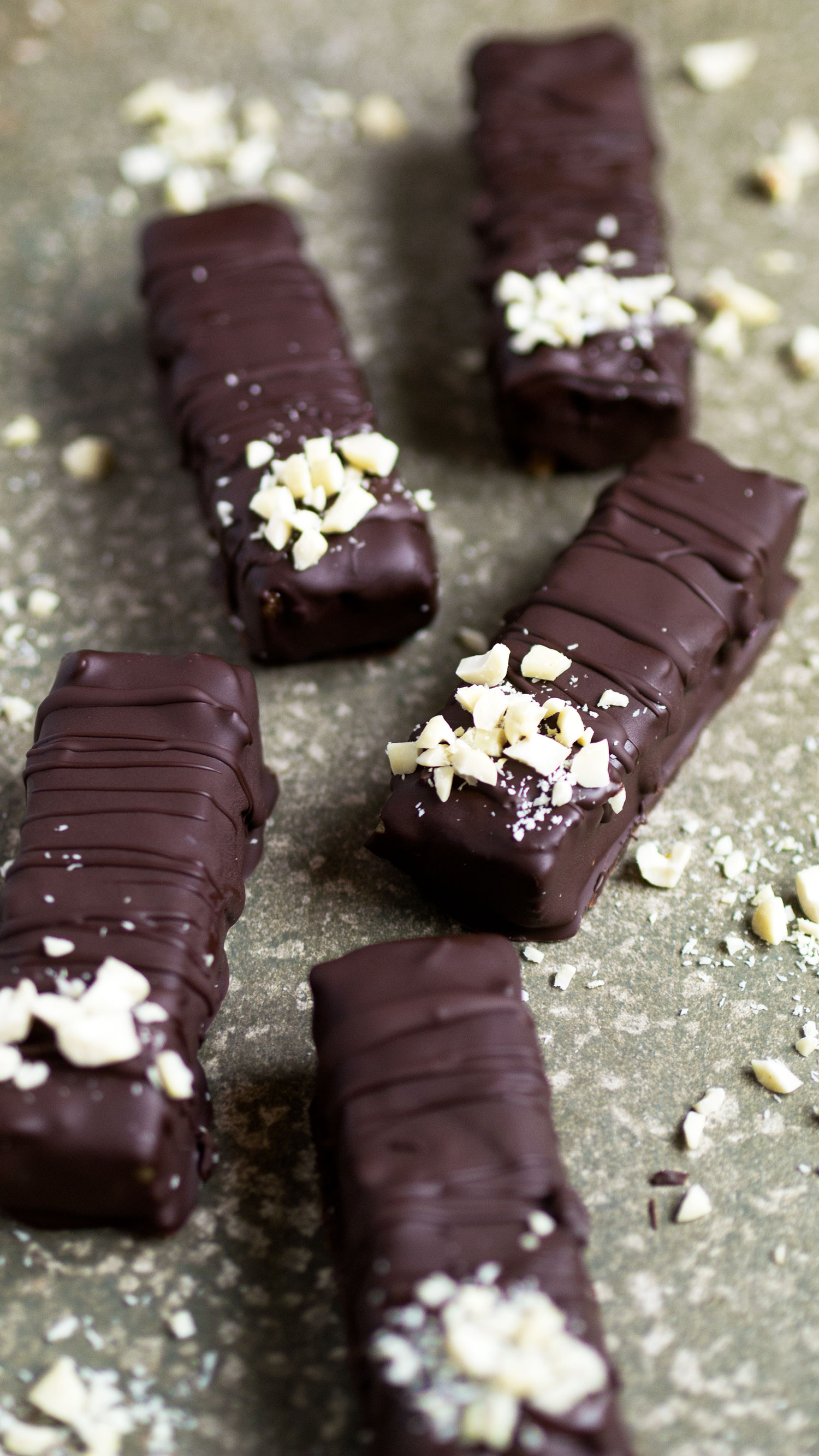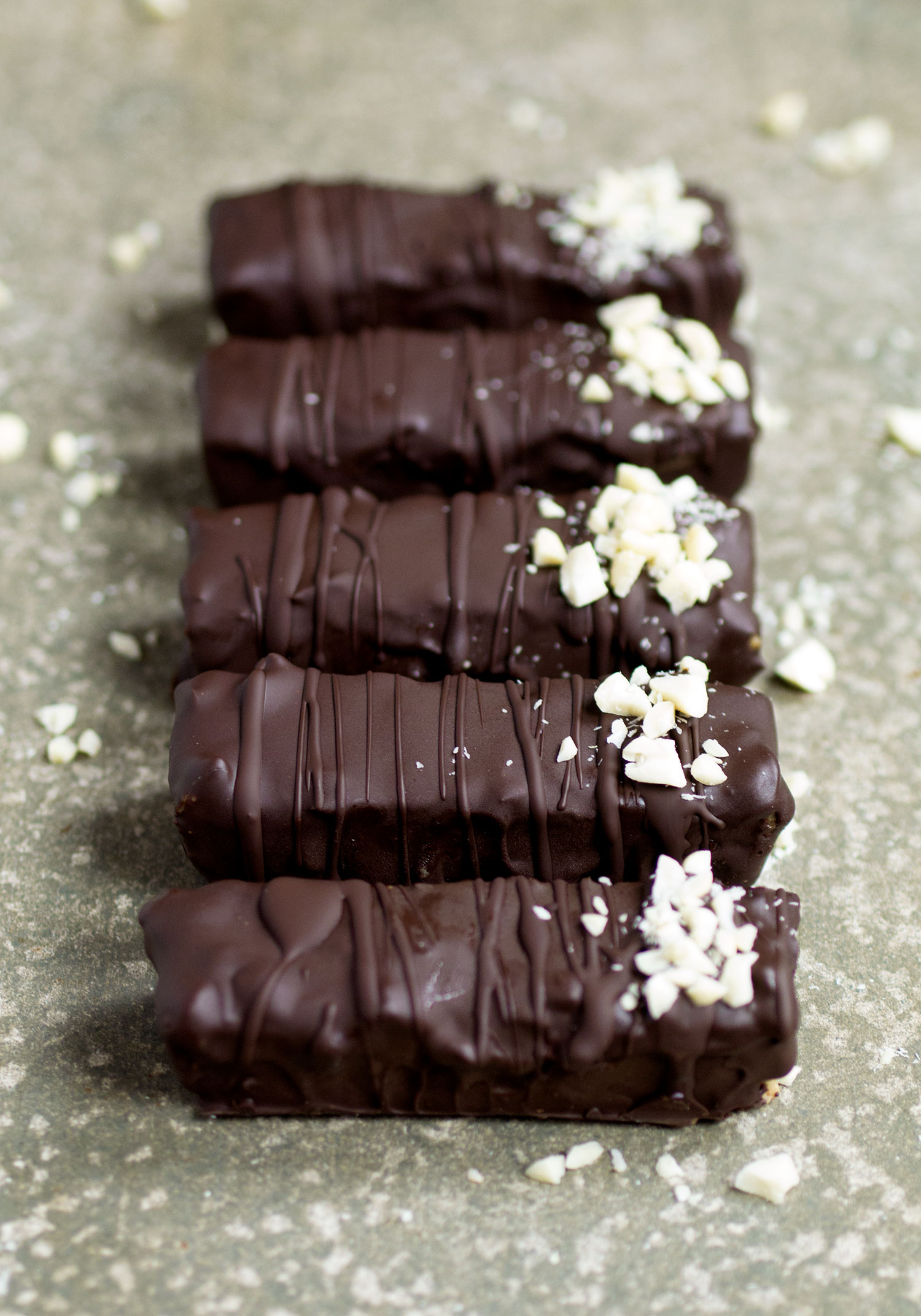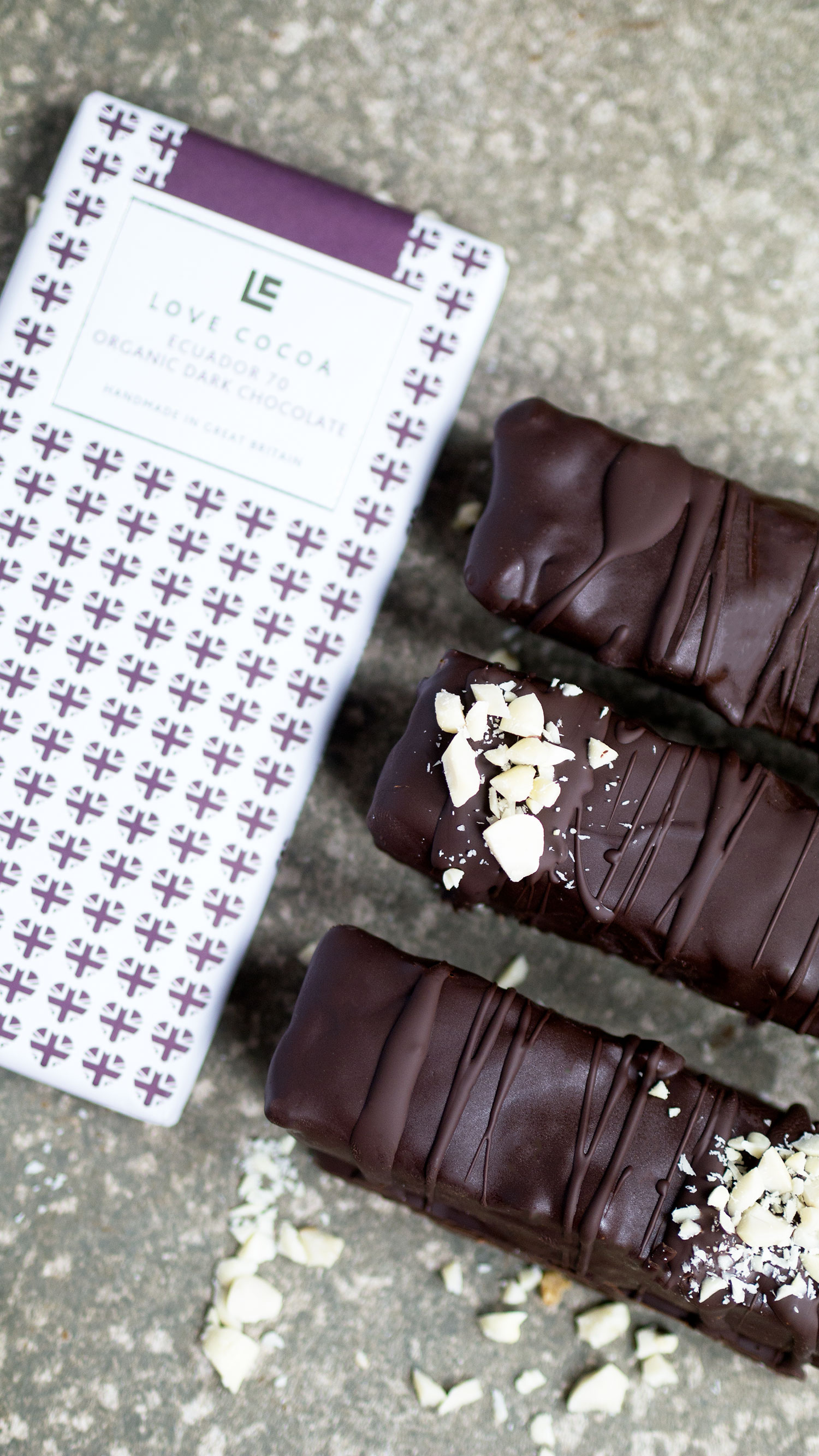 Vegan Protein Snickers
2017-01-24 09:01:50
Serves 14
Instructions
Add the first 3 ingredients to a bowl and mix. Fold in the peanut butter, milk and maple syrup.
Press into a loaf tin covered with parchment paper (I used a 22x12cm loaf tin). Freeze for an hour.
Spread 3 tbsp of peanut butter over the top and sprinkle chopped peanuts. Return to the freezer for another hour.
Using a hot knife (pour hot water over the blade then dab it dry), slices into as many bars/pieces as you like. I sliced mine into 7 bars, but they were too big for a single serving so I would recommend slicing into 14 servings.
Melt your dark chocolate and drizzle over the bars making sure they're completely covered with the chocolate. Place on a plate or chopping board covered with parchment paper and freeze until the chocolate is set.
Store in the fridge.
Enjoy!
Nutritional information (estimated per serving)
Calories: 171g kcal
Protein: 6.3g
Fat: 11g
Carbs: 13.2g
Fibre: 2.5g
Nadia's Healthy Kitchen https://nadiashealthykitchen.com/

* This post is commissioned by Love Cocoa; however, all opinions are my own.