Vegan Protein Brownie Batter
* This post is sponsored by The Protein Works*
A delicious healthier treat that can be enjoyed as a snack or a dessert – this vegan protein brownie batter is so easy to make and super satisfying!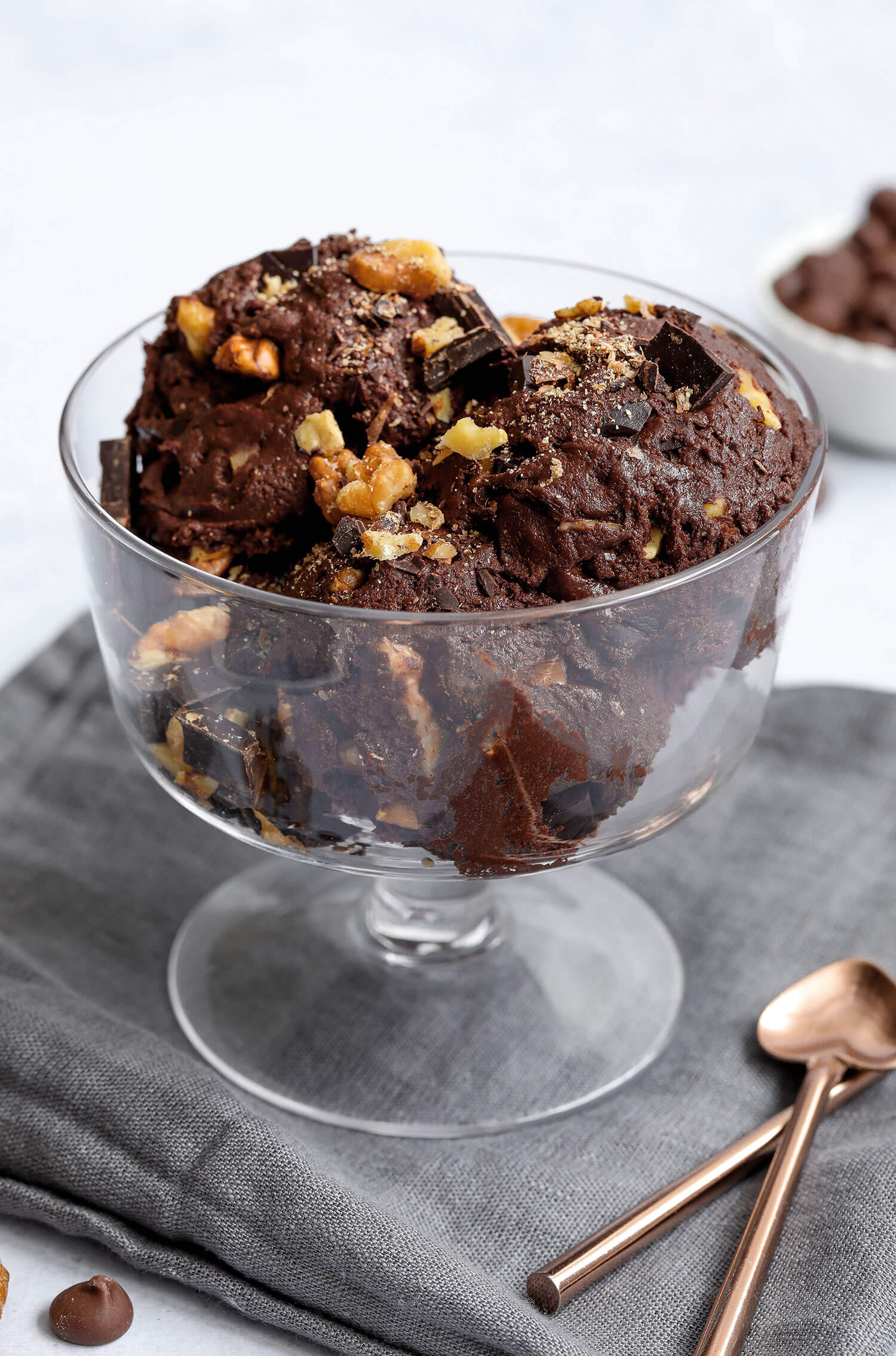 Easy, no-bake, mix in the same bowl kind of desserts are my favourite. They take less time to prep and leave you with fewer dishes to wash up later on.
Whenever I can I do like to add protein powder into my treats to make them healthier and more filling. Using a naturally sweetened and flavoured protein powder also means I don't have to use as much sweetener/sugar to make it taste good!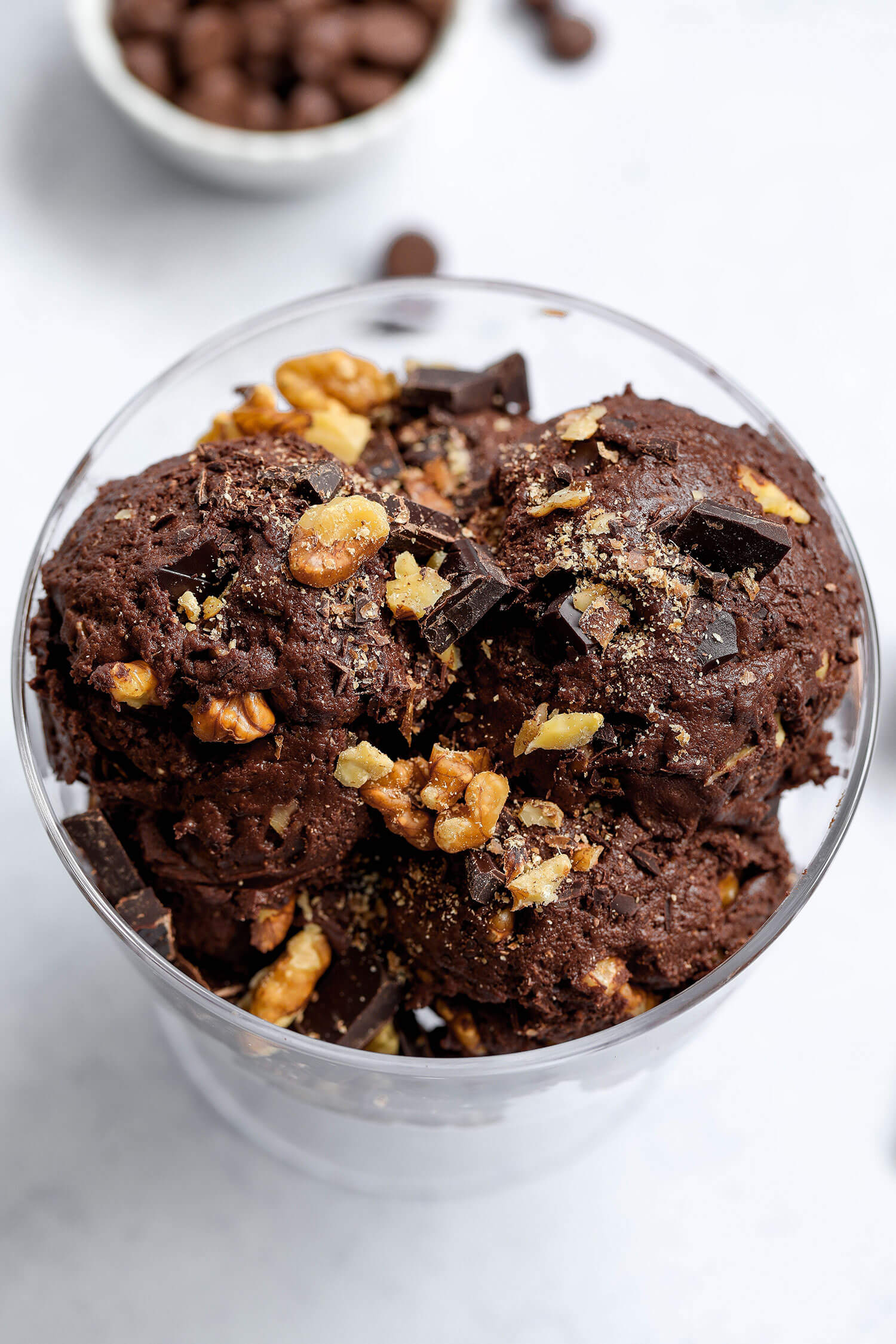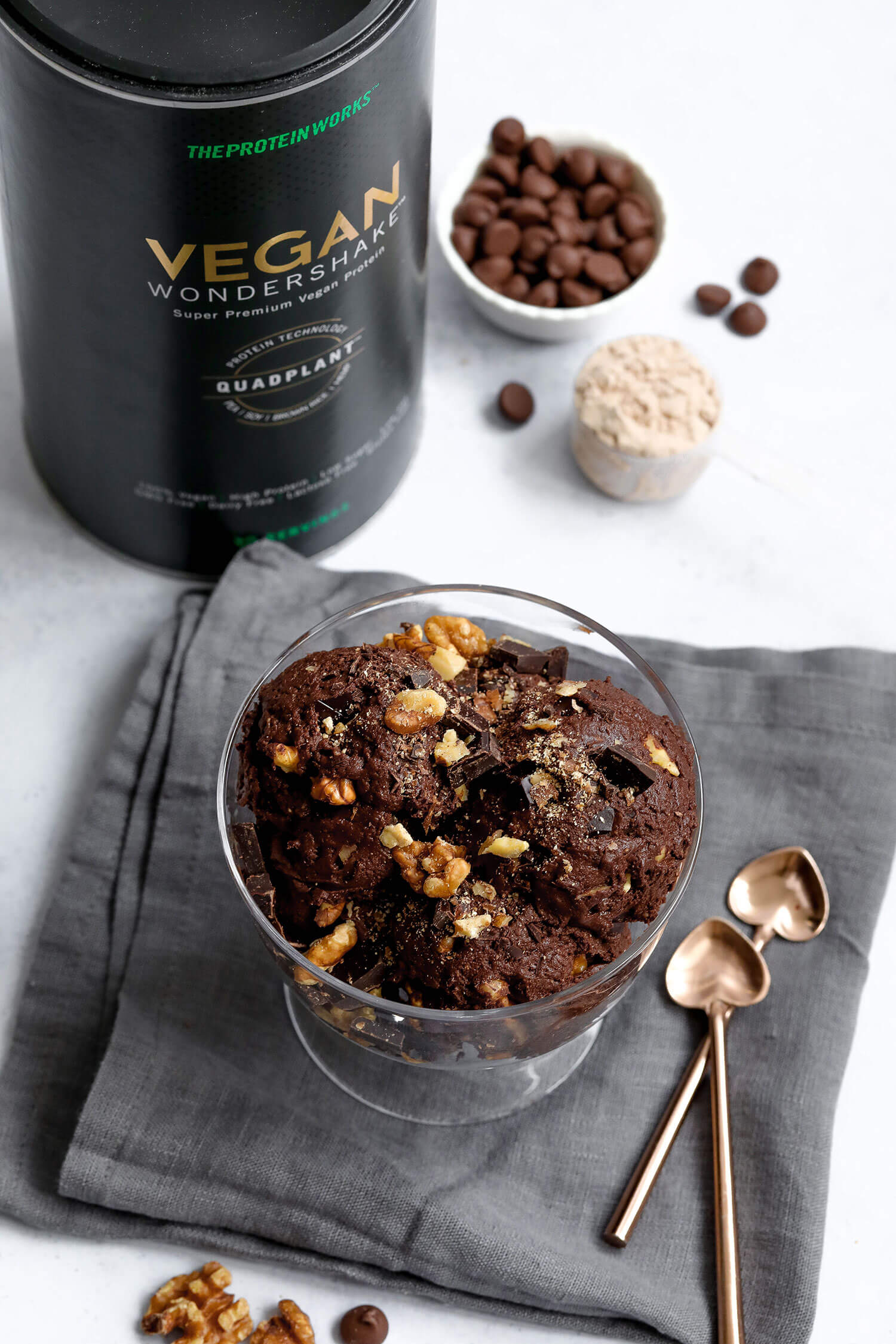 I'm using The Protein Works Vegan Wondershake – the world's first vegan protein shake that tastes just like a dairy shake! It tastes amazing and is so silky smooth and creamy with each serving containing 22g of protein per serving. It also contains only 89 calories per serving!
As well as a healthified dessert, this vegan protein brownie batter would also make a great post-workout snack to replenish your carbohydrate stores and provide you with some protein and healthy fats. I also folded in some chopped chocolate and walnuts to add some texture and to make it taste more like a walnut brownie.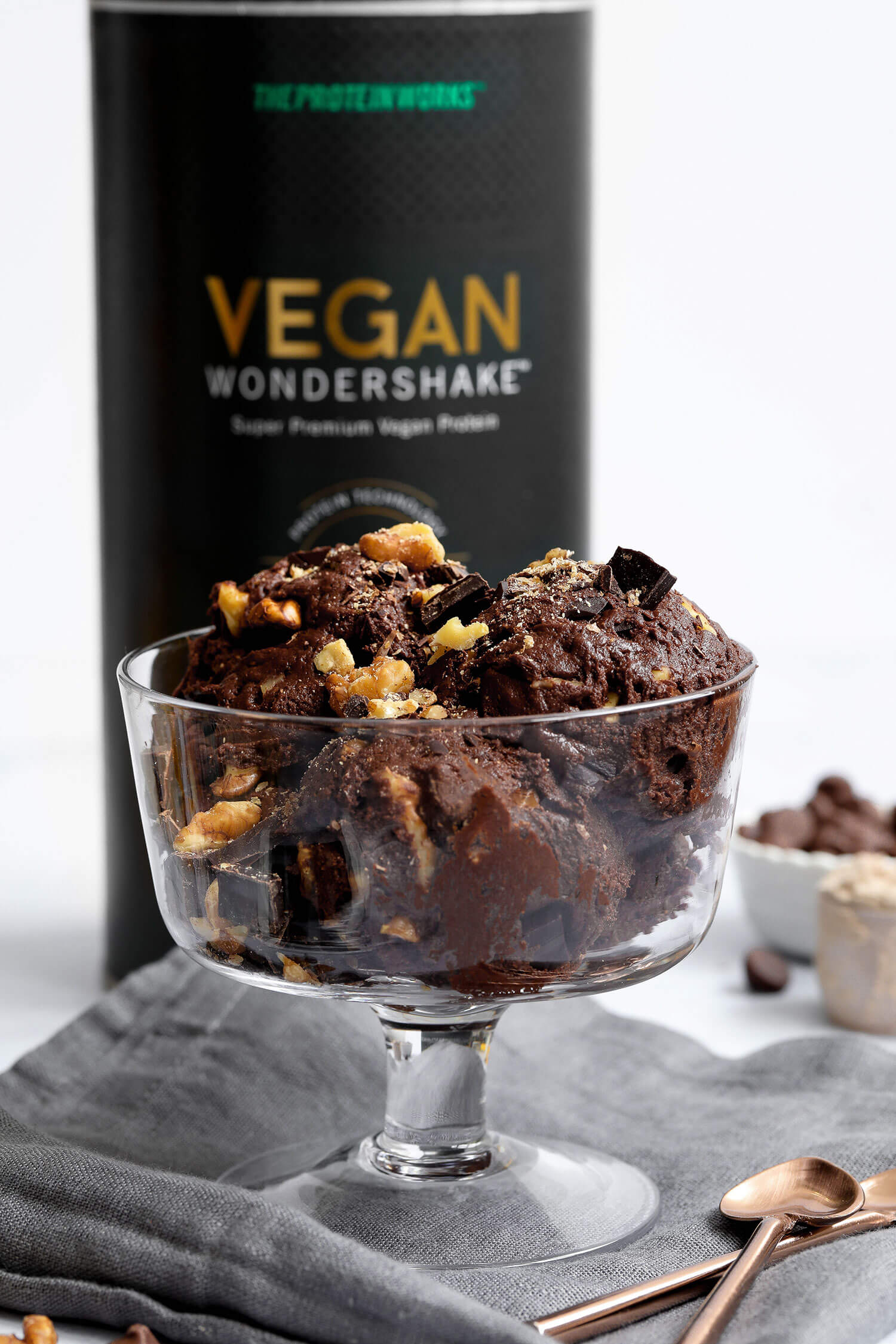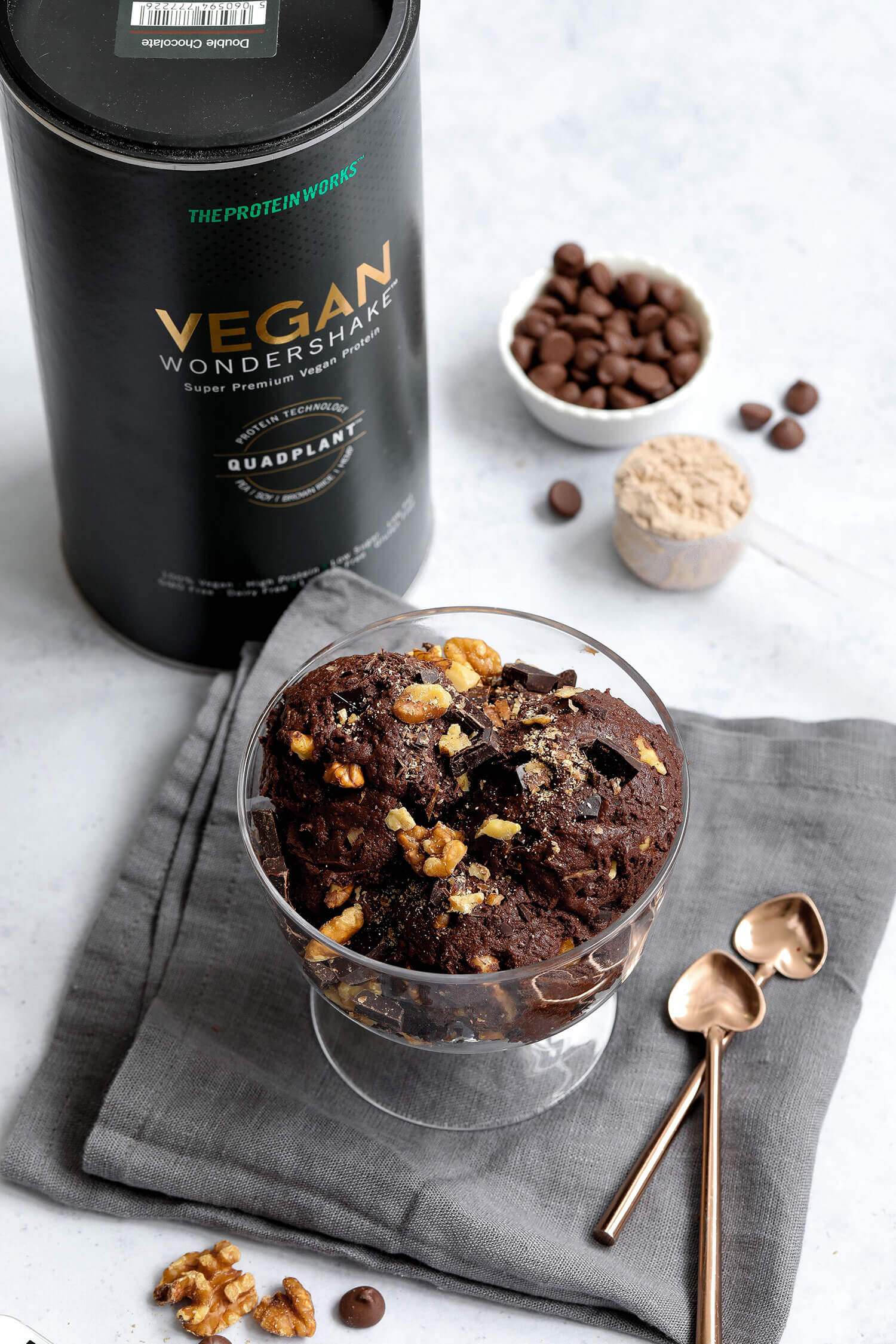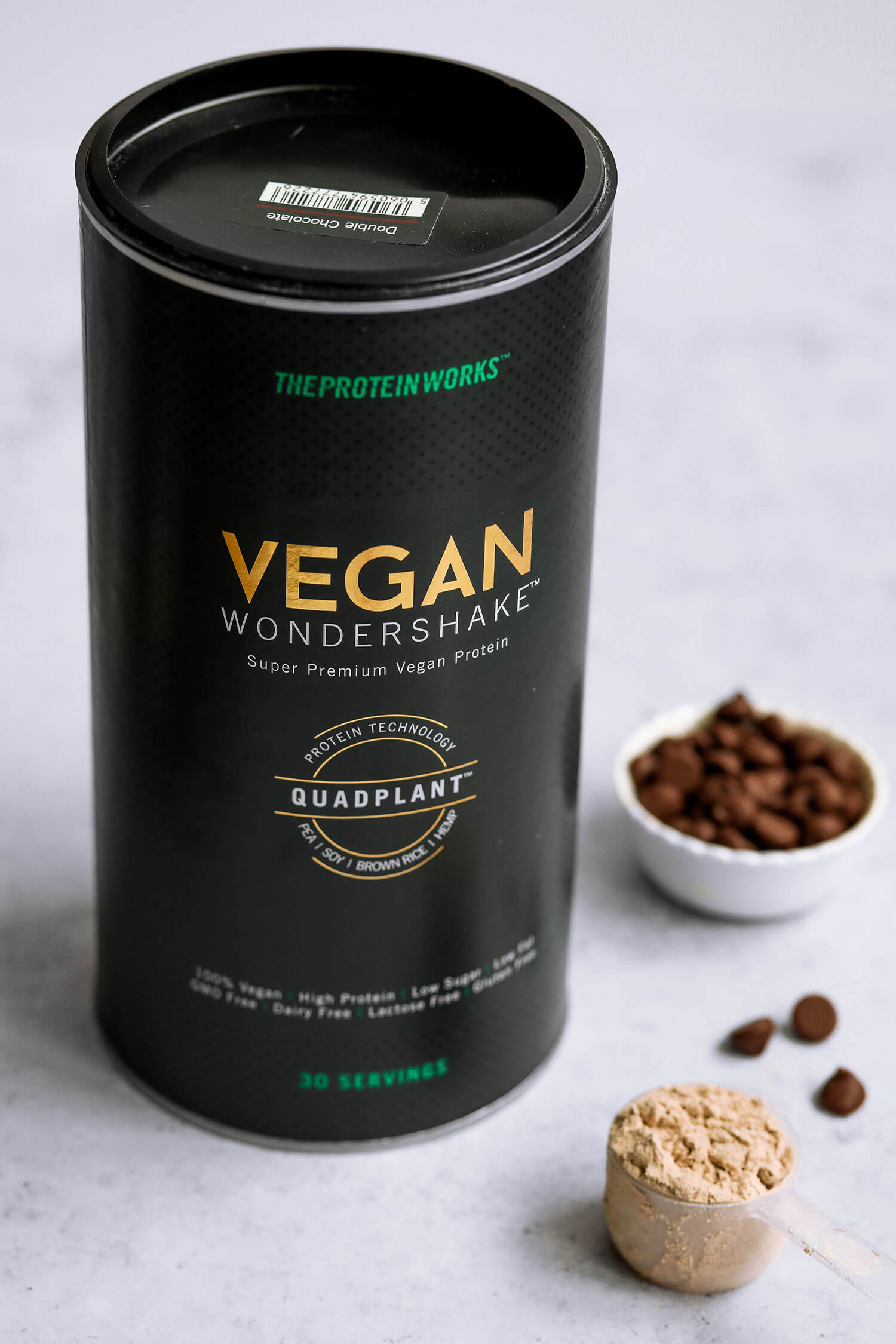 Vegan Protein Brownie Batter
Serves : 4

Ingredients

35g (1/3 cup) cocoa powder
3 scoops The Protein Works Vegan Wondershake (double chocolate flavour)
3 tbsp oat flour (rolled oats blended into a flour in the food processor. Use gluten-free oats if necessary)
90g (6 tbsp) almond butter
110ml (around 7.5 tbsp) milk of choice
3 tbsp maple
50g dark chocolate, chopped
50g walnuts, chopped
Method
In a bowl, mix together the cocoa, protein powder, and oat flour, then add in the almond butter and pour in milk and maple syrup. Mix to combine, then fold in the chopped chocolate and walnuts.
Enjoy!
Store in the fridge in an air-tight container for 3-4 days.