Vegan Gluten-free Chocolate Avocado Cake
One thing that my blog is missing is a good two layered chocolate cake. That's until now of course! I've finally got my act together and made a vegan and gluten-free rich chocolate cake with a lush chocolate frosting.
What makes the frosting so lush is the combination of melted dark chocolate mixed with the creaminess and richness of a good ripe avocado! Those two together make for the most decadent, out of this world and delicious frosting!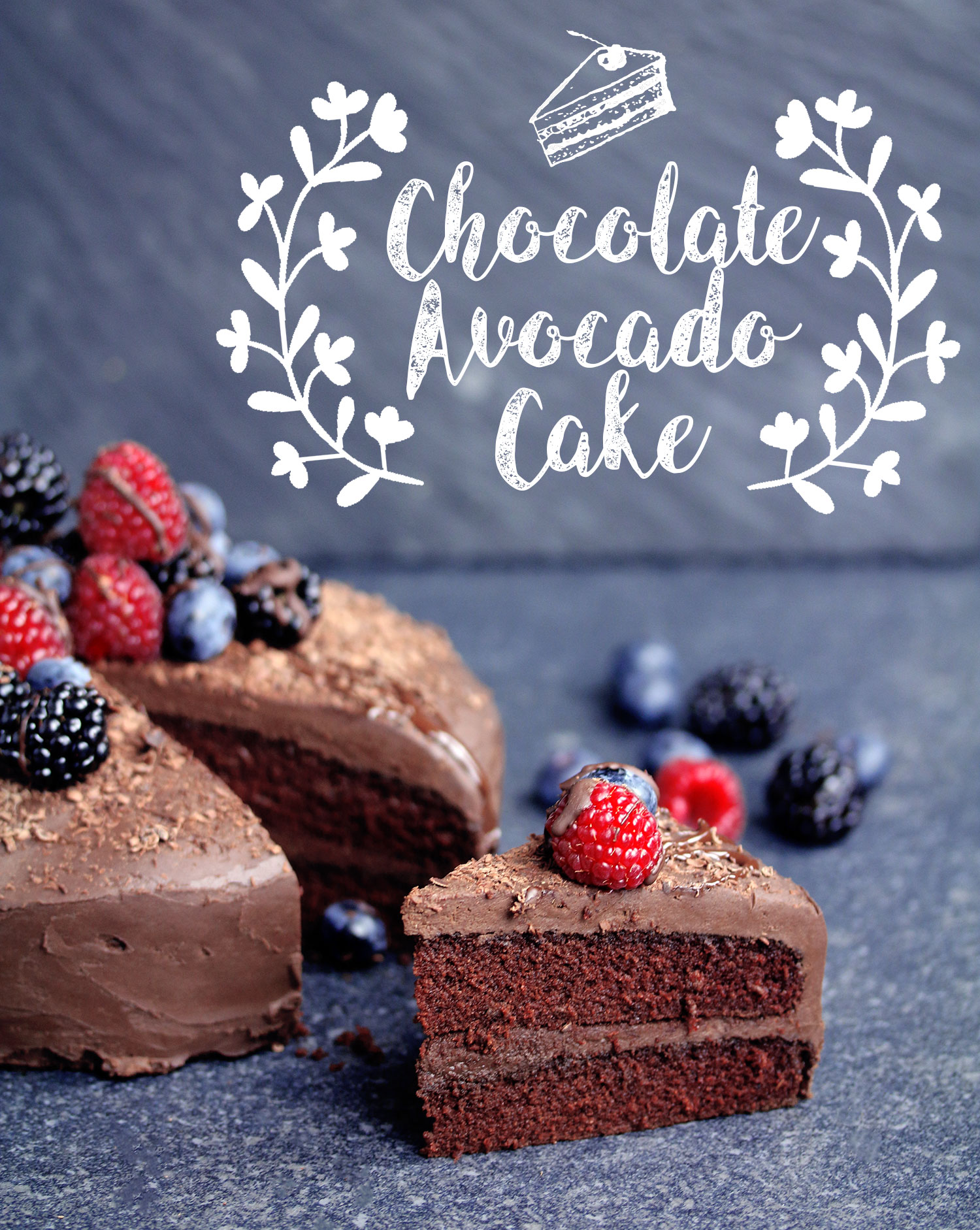 Many of you have asked me for more cake recipes, more specifically a chocolate cake recipe! I LOVE cakes but usually opt for making denser loaves and squares like my banana blueberry bread, banana walnut bread or these lemon raspberry squares because I prefer denser cakes to fluffy/spongy ones. However, this vegan gluten-free chocolate avocado cake is not only rich, it's also so moist, a good combo as far as cake textures are concerned.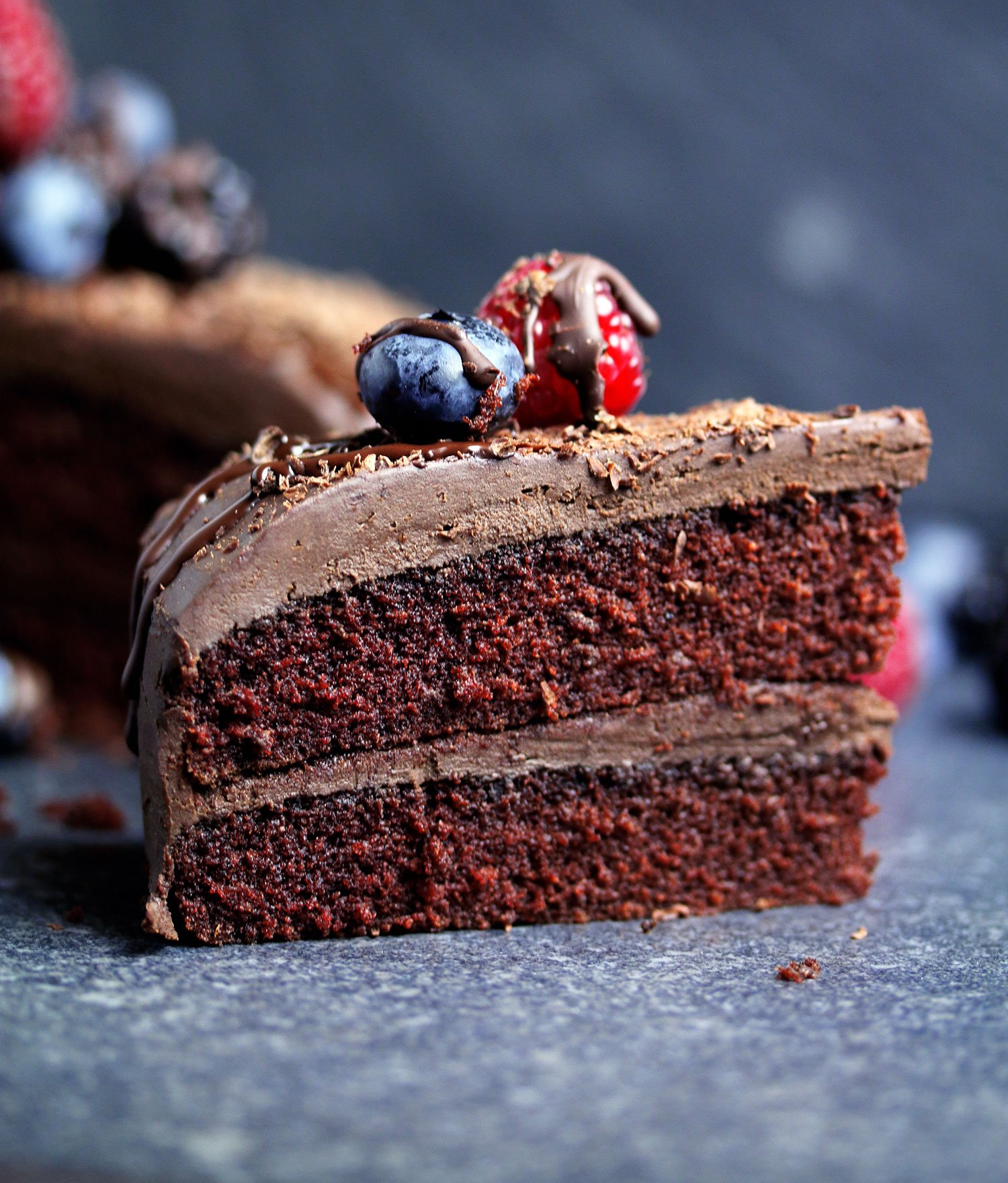 I came across the idea of using avocado in frosting a while back but never actually tried it until recently and OH. MY. GOD. have I been missing out! I have made chocolate avocado recipes before like my Superfood Chocolate Mousse Pudding, but the combination of a rich chocolate avocado cream together with a dense chocolatey cake is just insane!
I made this recipe for Love Cocoa using their organic Ecuador 70% dark chocolate which happens to be dairy-free.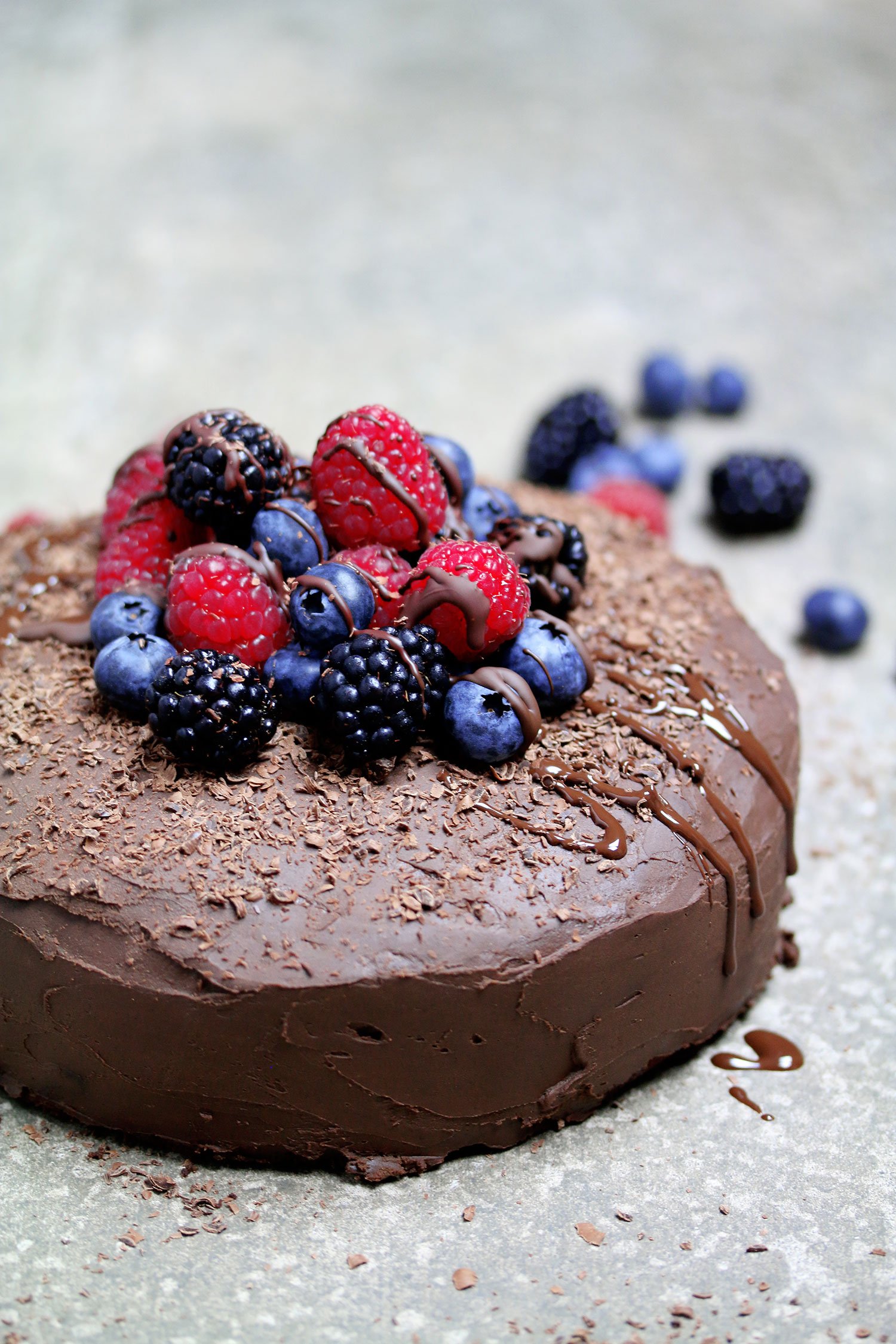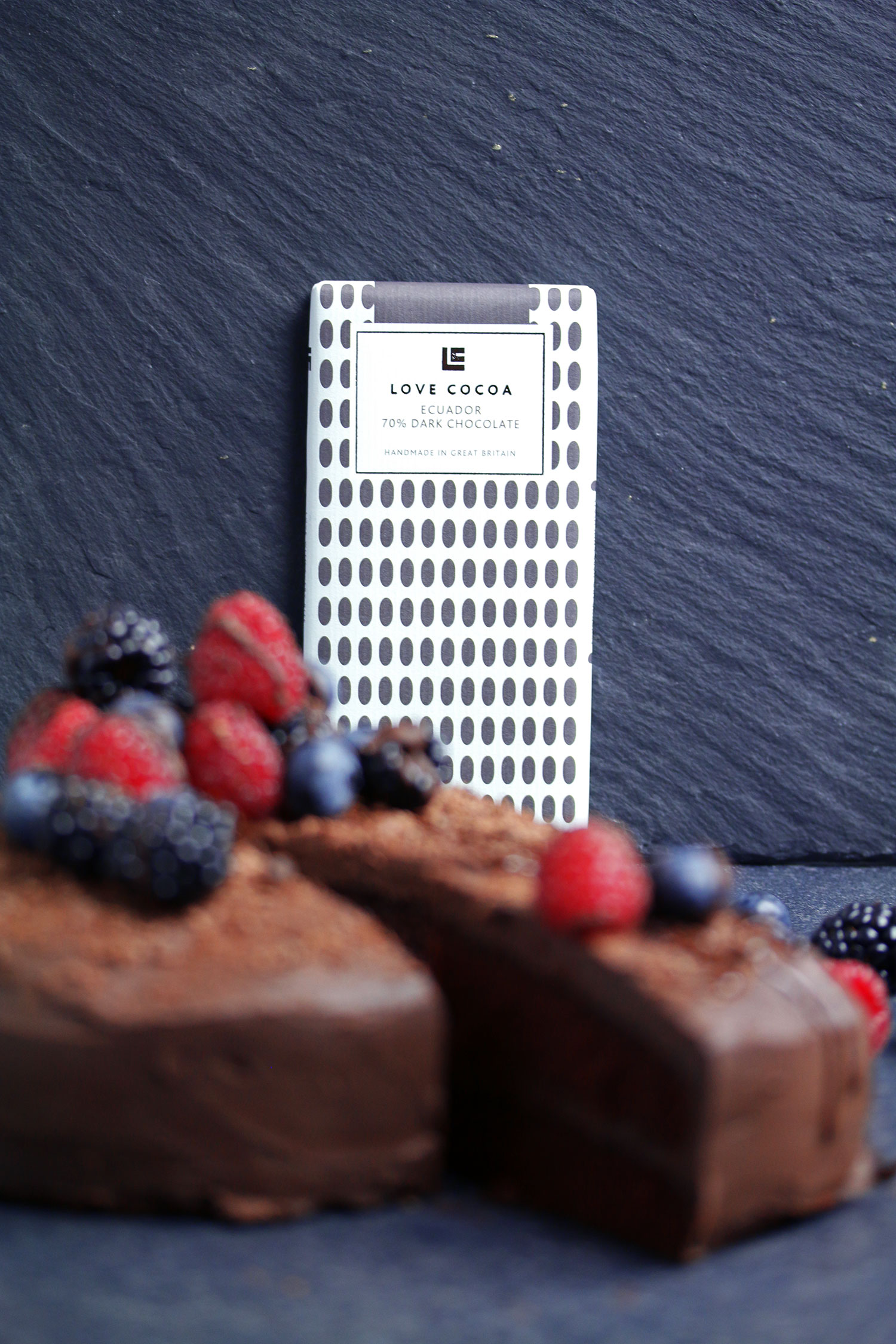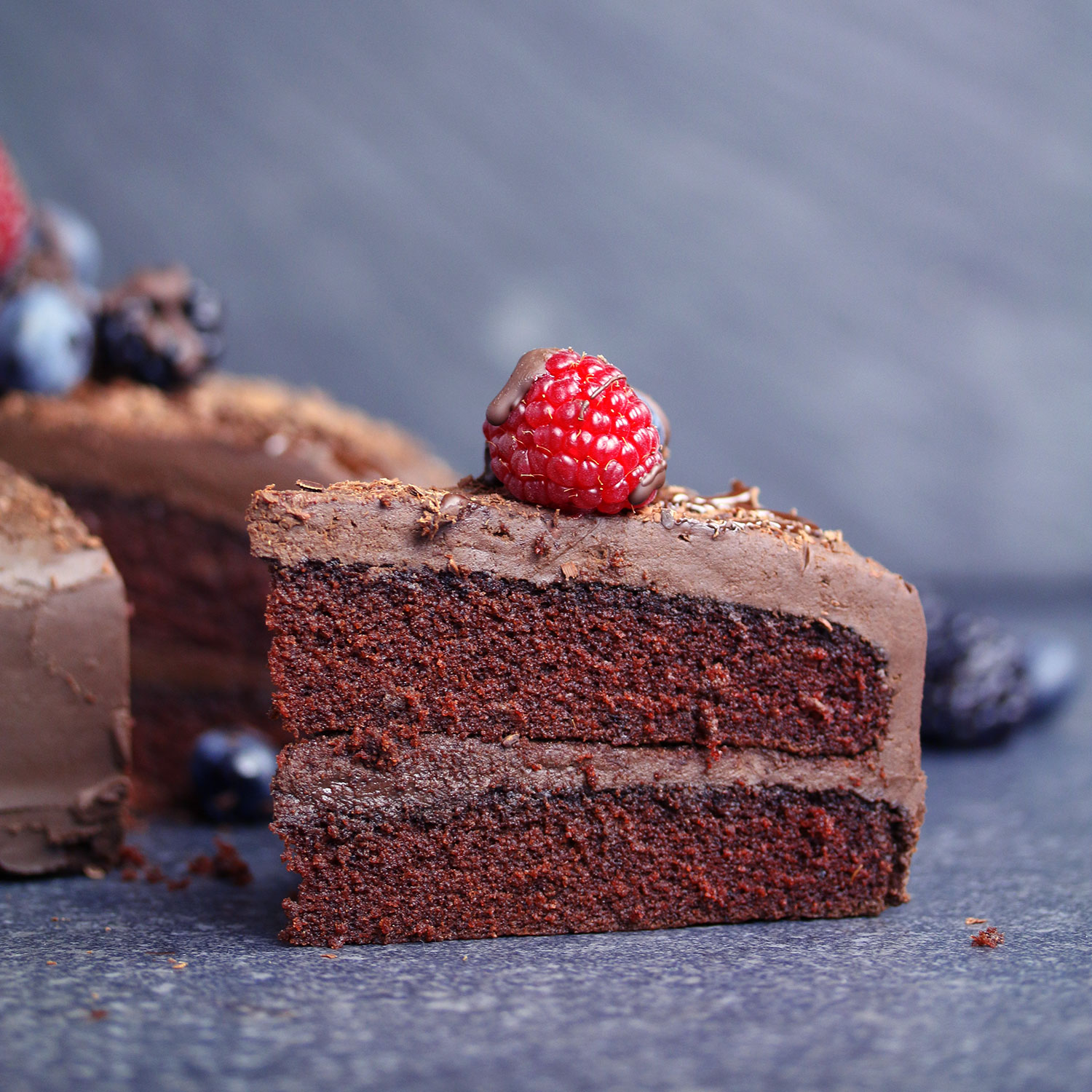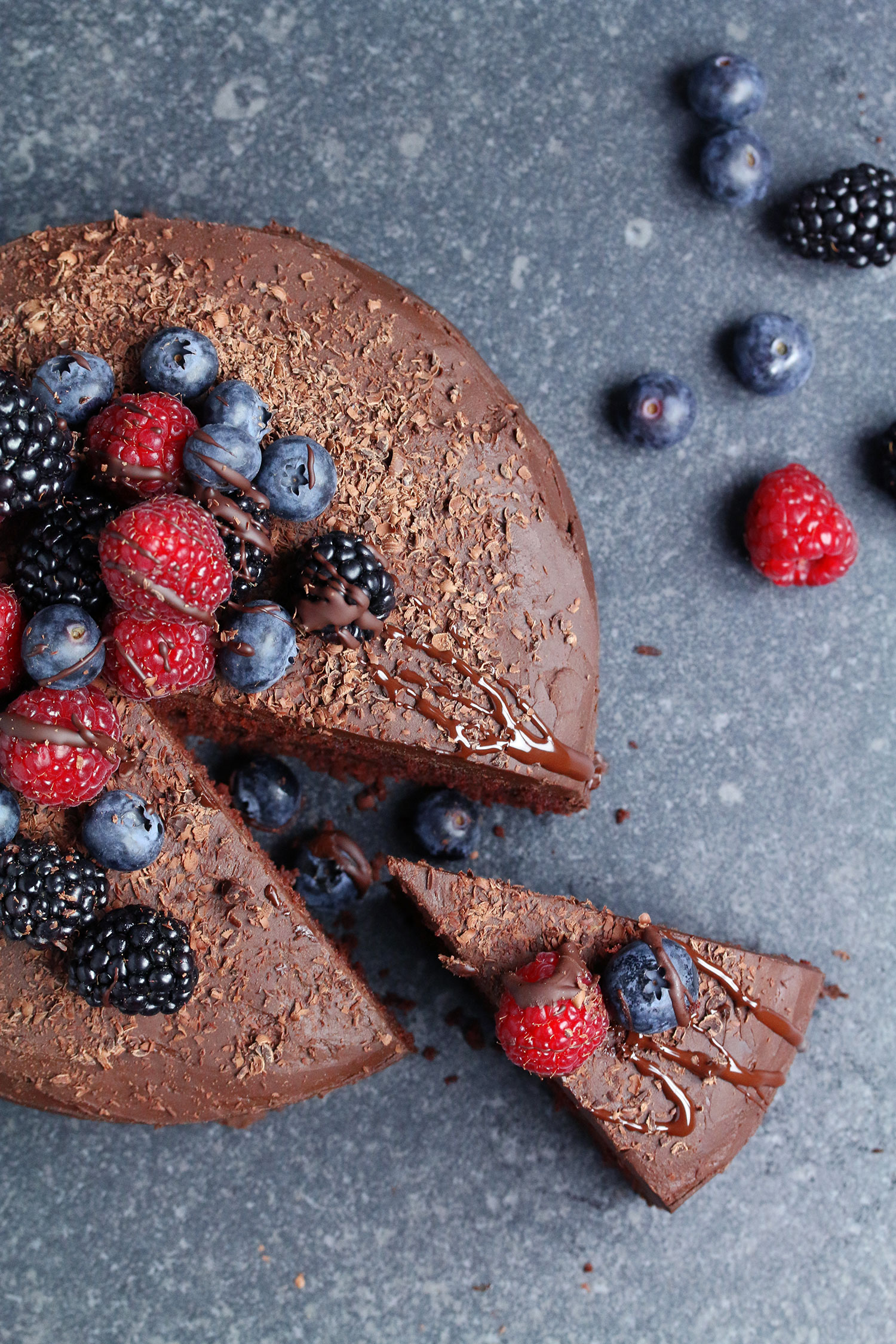 ---
Vegan Gluten-free Chocolate Avocado Cake
Serves: 10
Dry ingredients:
180g gluten-free flour
25g cocoa powder
140g brown or coconut sugar
1 tsp baking powder
1 tsp baking soda
1/2 tsp salt
Wet ingredients:
155ml rapeseed or coconut oil
235ml almond milk – or use any other type for a nut-free version
1 tbsp apple cider vinegar
Chocolate avocado frosting:
2 ripe avocados
2 tbsp coconut oil, melted
4 tbsp cocoa powder
4 tbsp maple syrup
160g Love Cocoa 70% Ecuador dark chocolate
Pinch of salt – optional
Method:
Preheat your oven to 180*C / 160*C fan assisted / 350*F
Mix all the dry ingredients in a large bowl, then add in the oil, milk and vinegar. Mix to combine.
Divide the batter evenly between two 8″ cake tins lined with parchment paper.
Bake for 15 minutes, then leave to cool completely before frosting.
To make the frosting – blend all the frosting ingredients in a blender/food processor until smooth.
Use a spatula to spread 1/3 of the frosting onto one of the cakes. Top with the second cake then cover with the remaining frosting.
Top with berries and a drizzle of melted chocolate.
Enjoy!
---