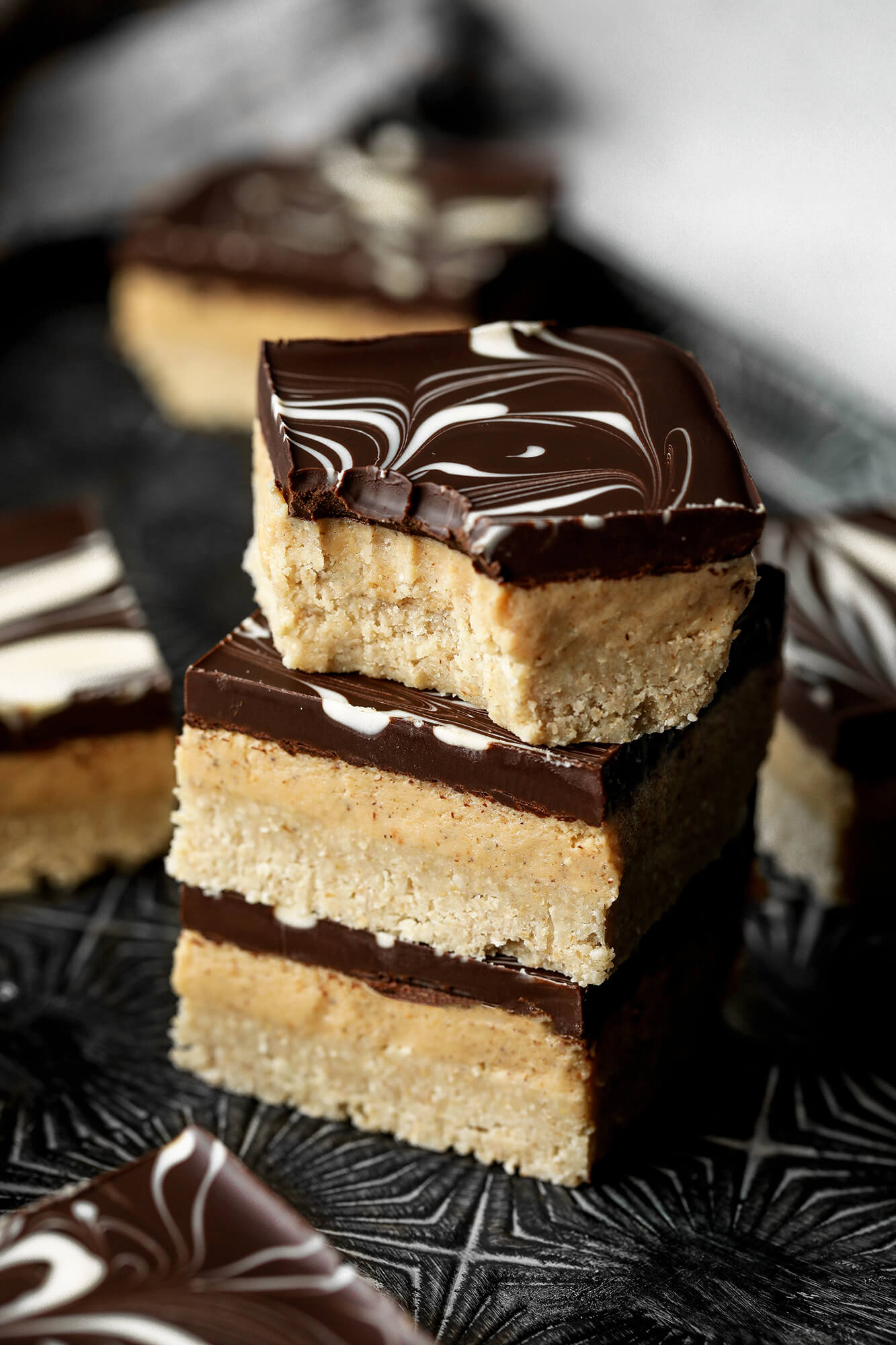 A biscuit base, smooth hazelnut centre all topped with dark chocolate – these hazelnut cream bars are so delicious and dreamy!
I made these copycat Kinder Bueno Bars a few weeks ago and they were a massive hit! What I love most about them is that the hazelnut cream centre is literally made up of 2 ingredients only – white chocolate and hazelnut butter! I just love recipes with few ingredients. I wanted to use that 2 ingredient hazelnut cream and incorporate it into another one of my popular recipes – these Biscoff Squares.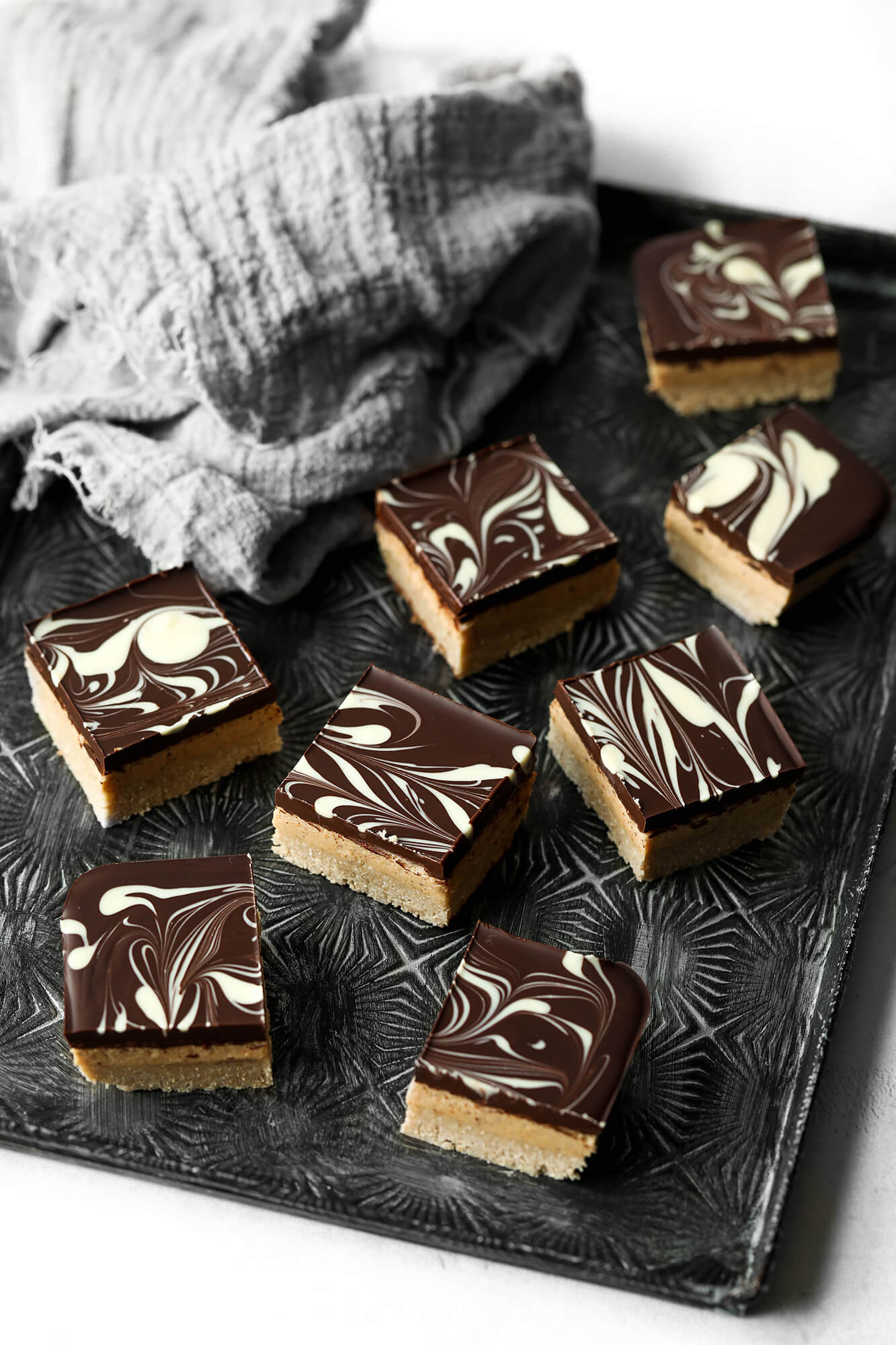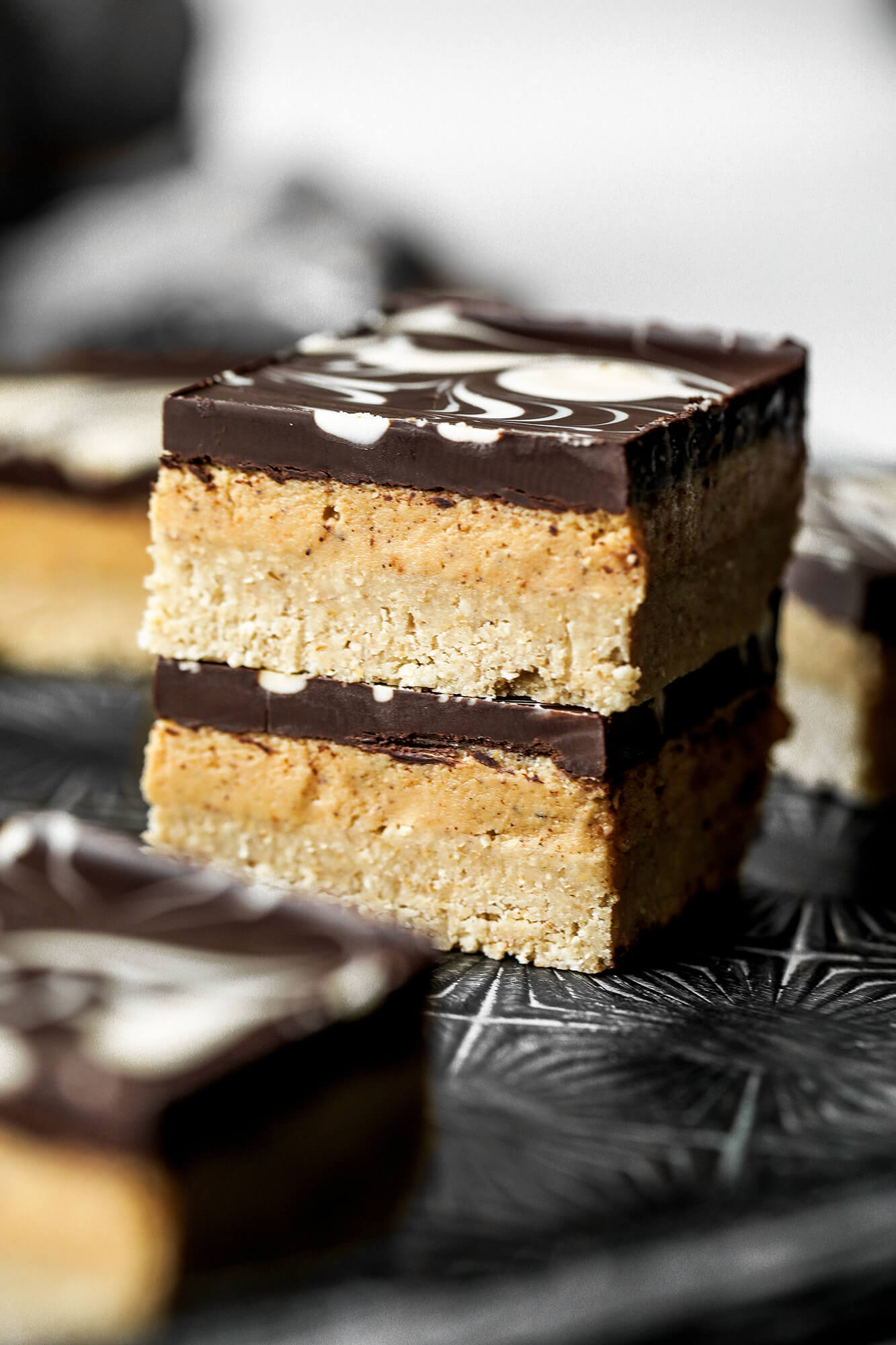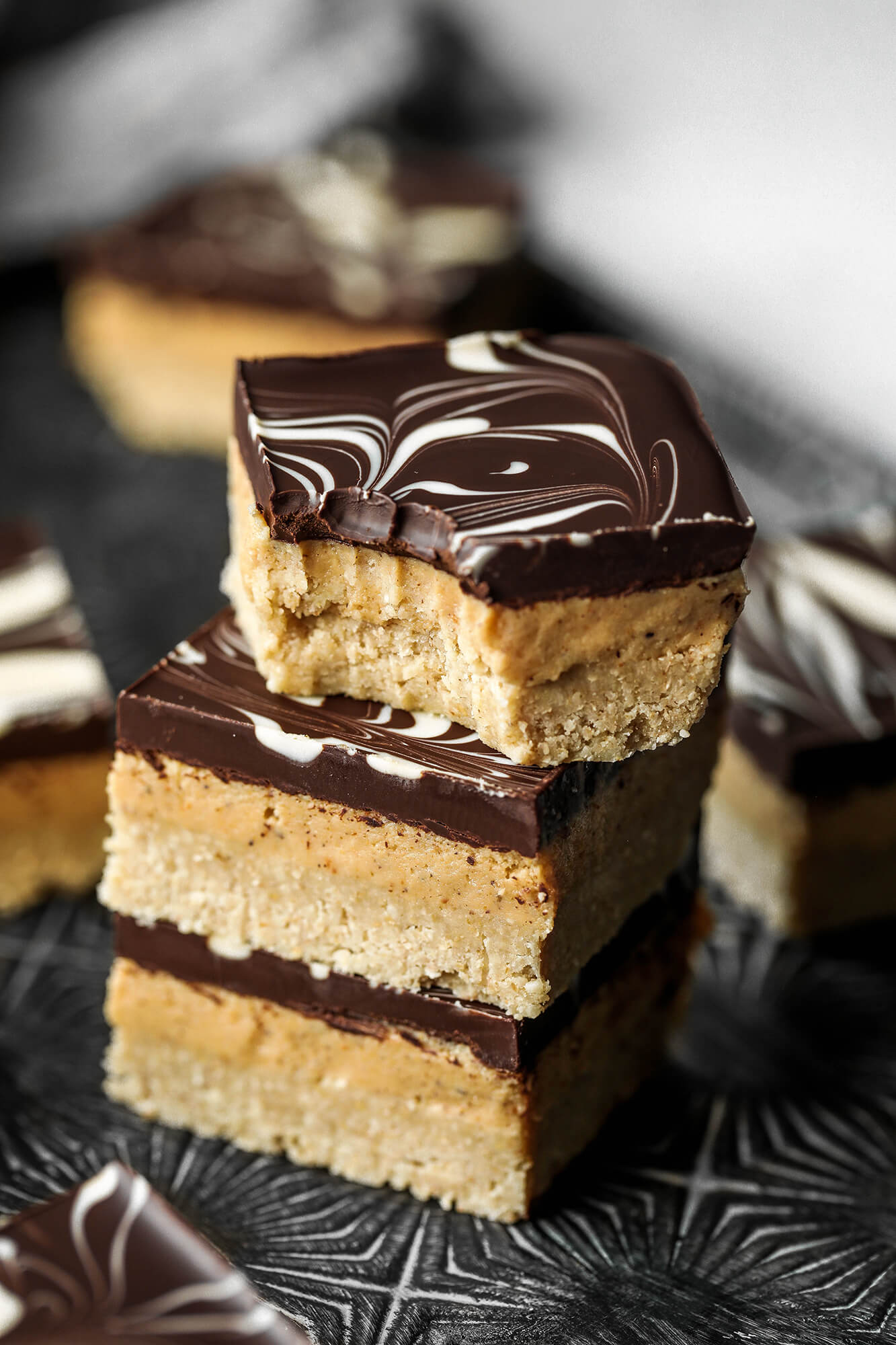 These hazelnut cream bars are made using healthier ingredients like oats, ground almonds and hazelnut butter. I always try to use less sugar/sweetener in my treats for 2 reasons:
To make them healthier than other treats (just because you're having a treat, doesn't mean it has to be all bad!).
I prefer my desserts not to be sickly sweet! (that's why I prefer dark chocolate – the bitterness cuts through and balances out the sweetness).
Having said that, these bars are still a treat and they do contain sugar (whether that be refined or not – sugar is still sugar!), and so should be enjoyed in moderation.
If you love hazelnut and chocolate, you'll love these hazelnut cream bars. So give them a try!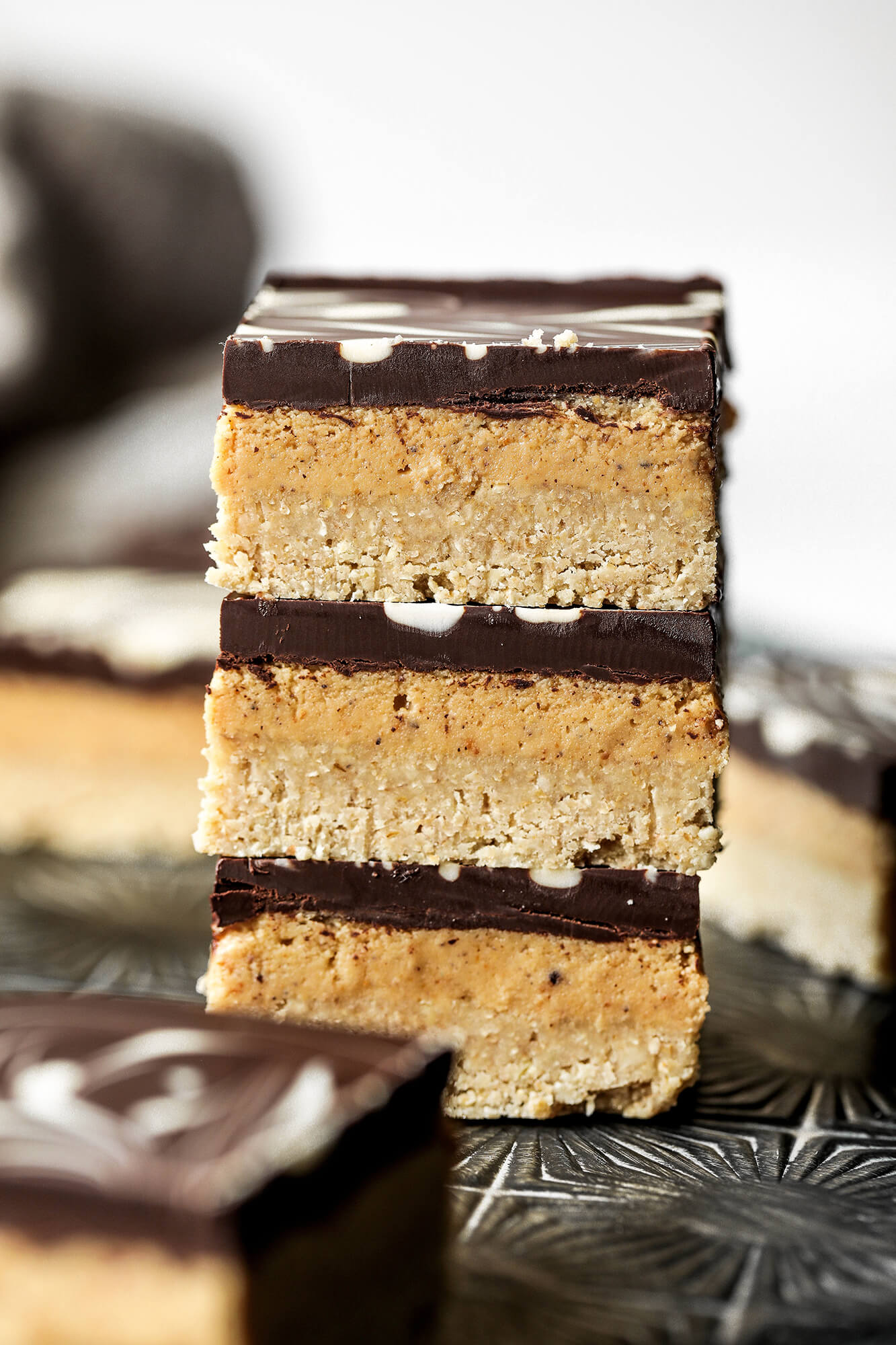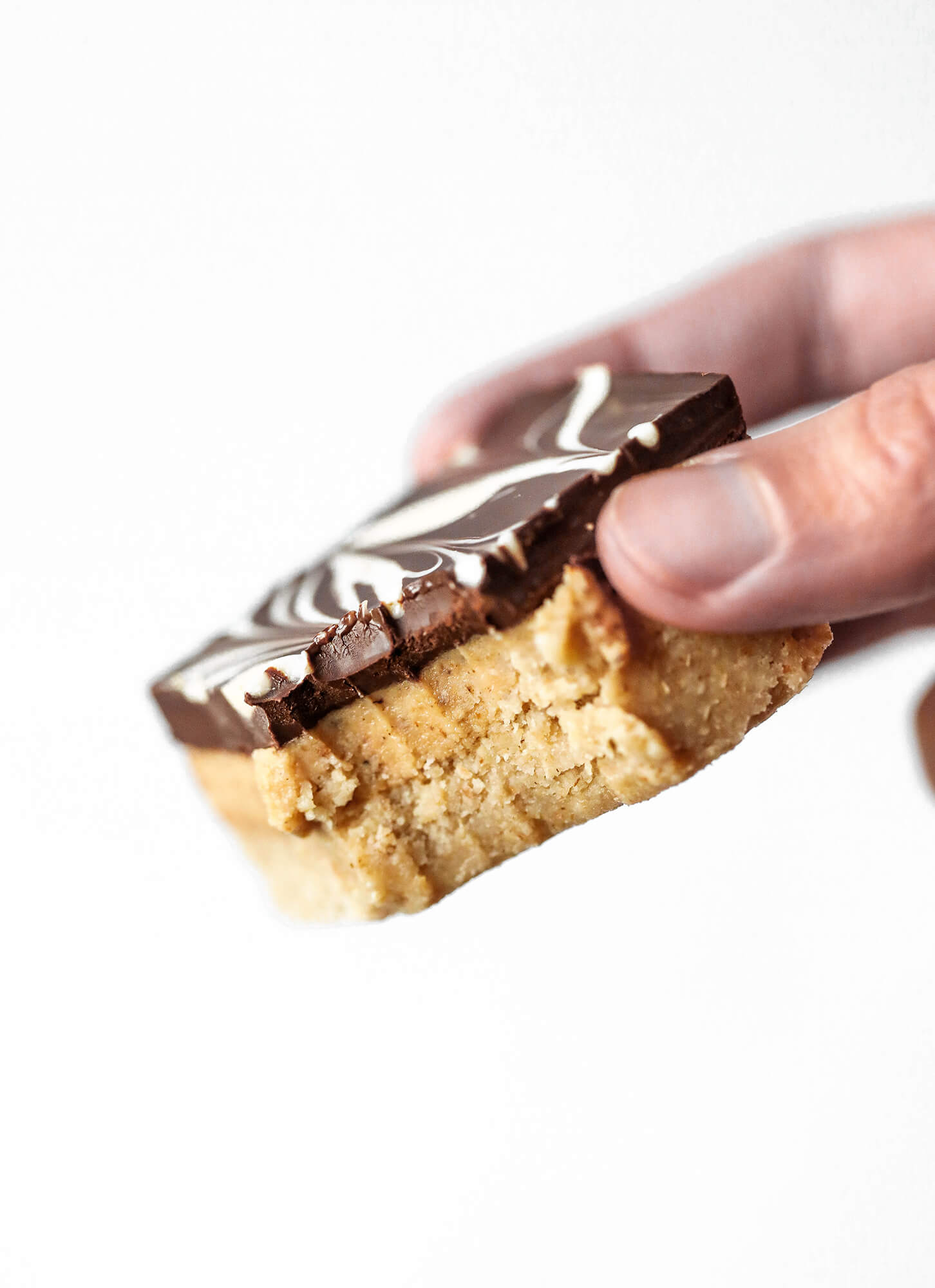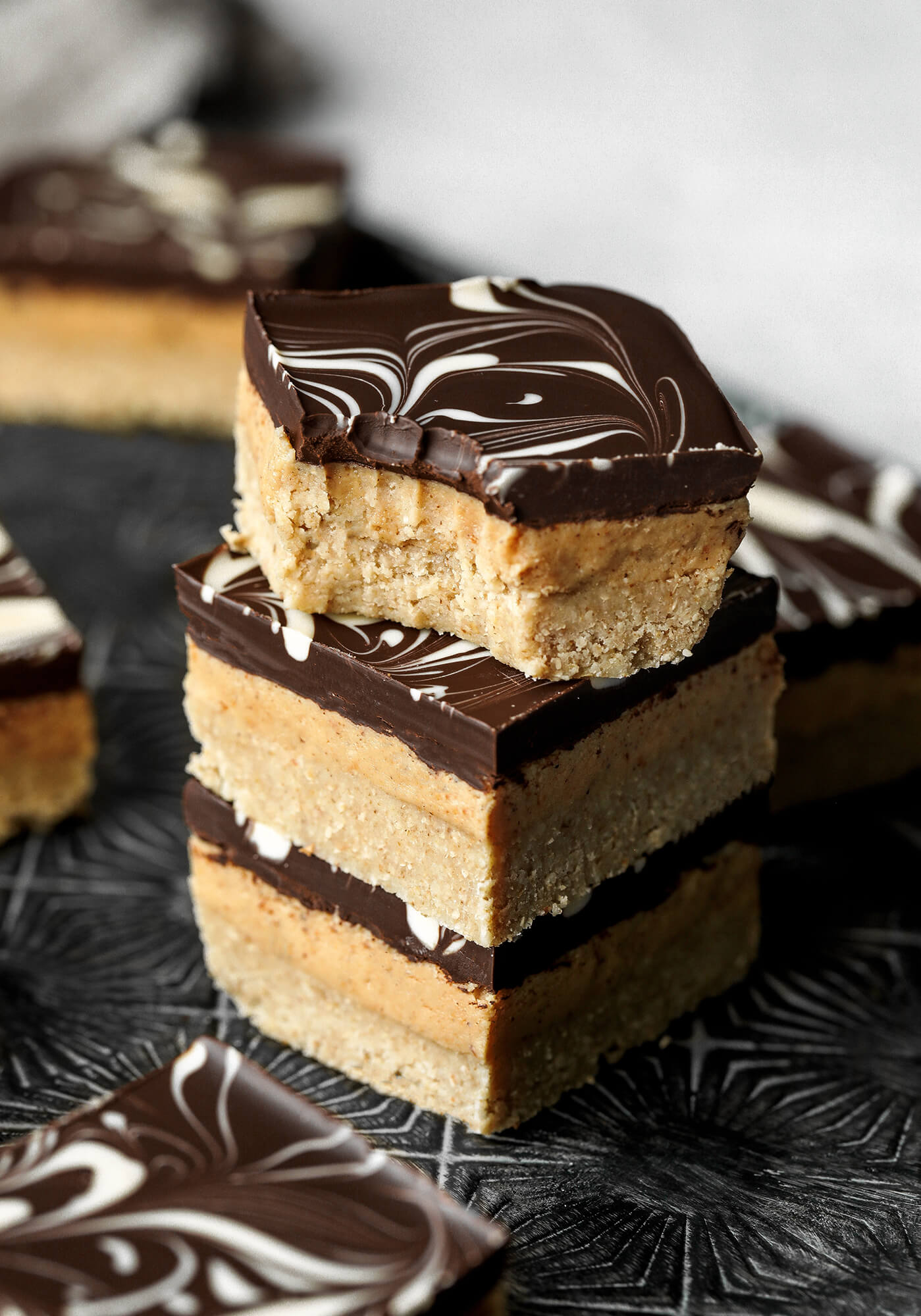 Hazelnut Cream Bars
Makes – 8 bars
Ingredients
For the base
70g ground oats
50g ground almonds
1/4 tsp salt
1 tbsp maple syrup
3 tbsp coconut oil, melted
For the filling
100g hazelnut butter
60g white chocolate (regular or vegan)
For the chocolate topping
100g dark chocolate
1 tbsp coconut oil 
Method
Mix all the base ingredients in a bowl, then transfer into a loaf tin lined with baking paper (I used a 22×12 cm loaf tin). Press down using a spatula and freeze for 15 minutes.
Break the white chocolate into a heat-proof bowl, then microwave for a couple of minutes to melt. Give it a stir every 30 seconds or so to make sure it doesn't burn!
Fold in the hazelnut butter, then spread over the chilled base. Freeze again for 30 minutes.
Melt the dark chocolate and the coconut oil in a bowl in the microwave, then pour over the hazelnut layer.
leave to chill in the fridge until the chocolate is set, then remove from the tin and slice into squares.
Enjoy!
Store in an air-tight container at room temperature for up to 4 days. It's best stored in the fridge if you live in a hot climate.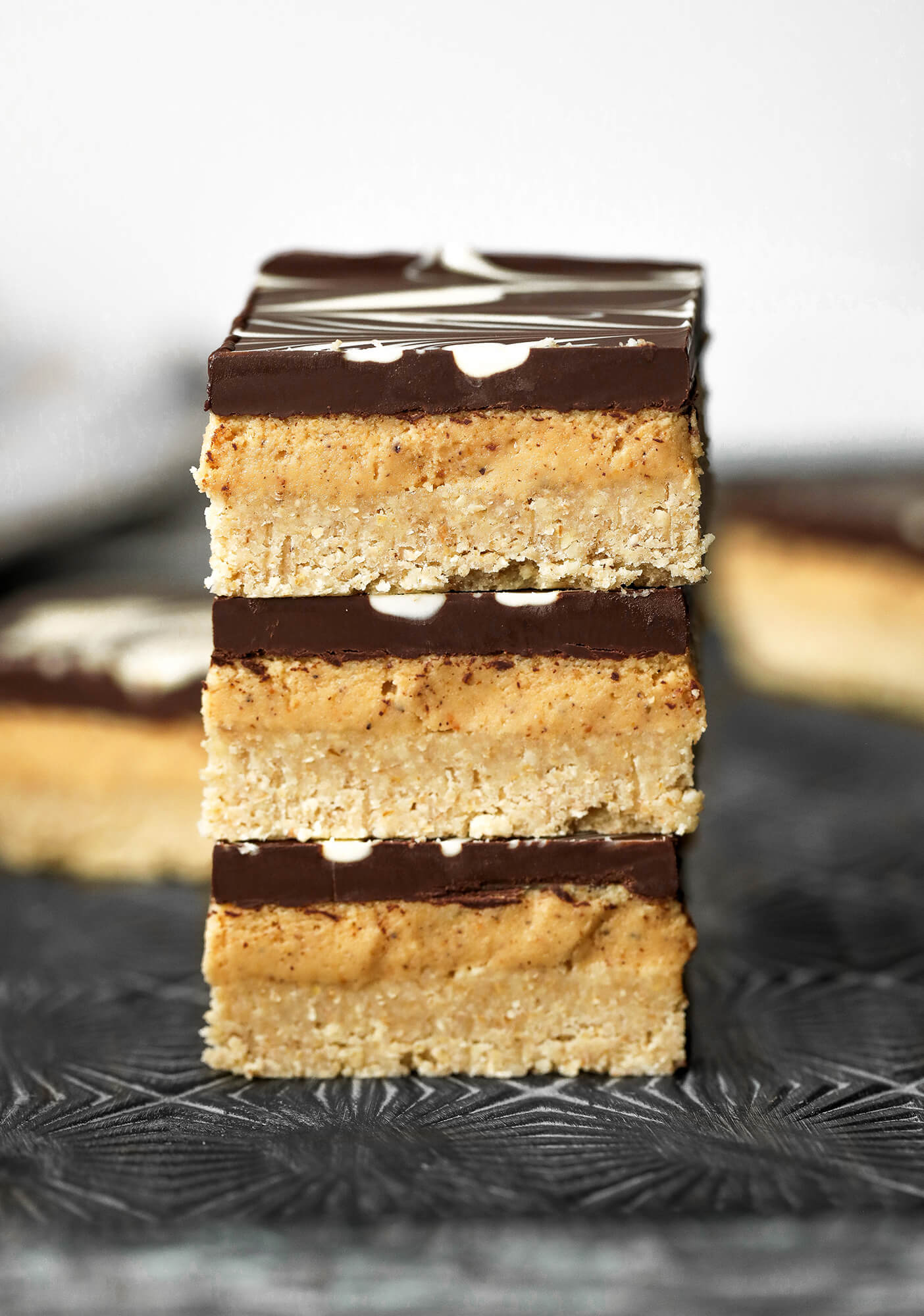 Share This Post