A crunchy cookie flavoured with cardamom, cinnamon and tahini.
I created these tahini cardamom cookies especially for Eid (which is this Sunday/Monday depending on the sighting of the moon). This is the third year in a row where I make a cookie recipe to celebrate Eid. A couple of years ago I made my healthified Kleicha/date cookies recipe (which is probably my favourite recipe on the blog to date!) and last year I made another version of cardamom cookies without the tahini and with a few different variations, but still equally as delicious!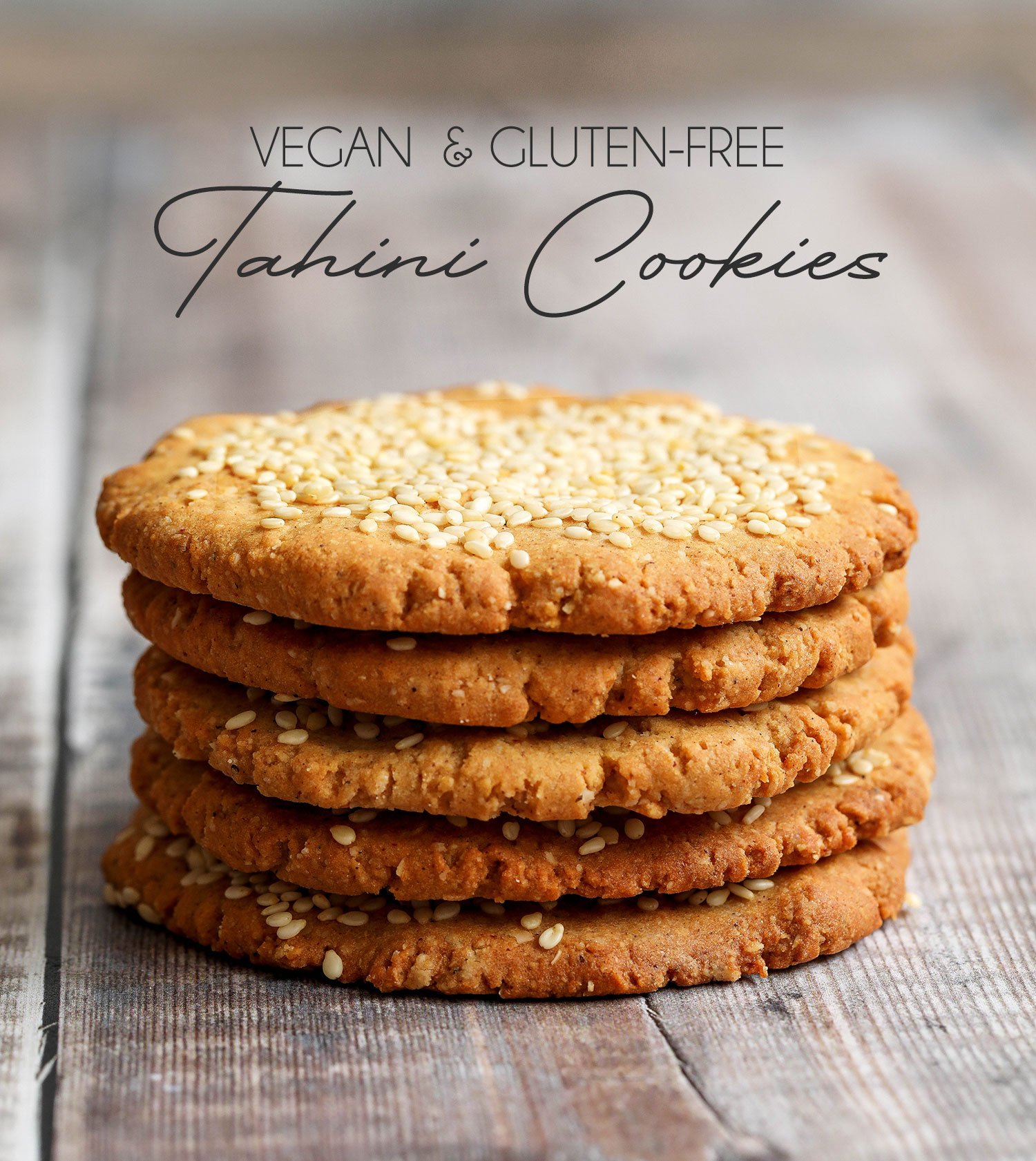 I used tahini instead of oil to add lots of goodness and flavour making these tahini cardamom cookies oil-free. They're also vegan (no eggs, milk or butter) and gluten-free.
I'm a huge fan of crunchy cookies, that's why you'll find a lot of my cookie recipes are of the crunchy variety. There is something so satisfying about biting into a crunchy cookie. Something a soft cookie just doesn't offer. Plus crunchy cookies are perfect to dunk into your cup of tea 😉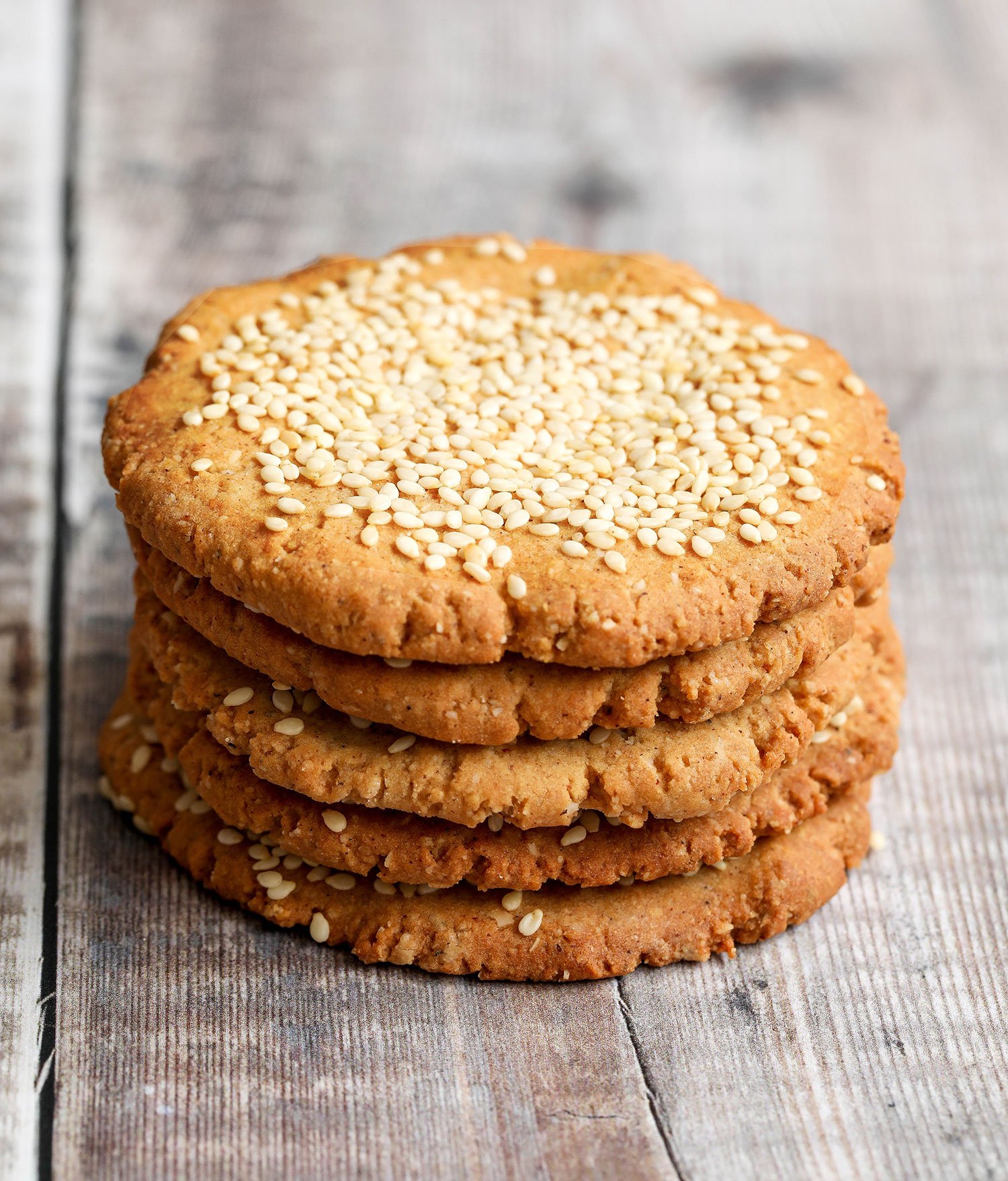 Usually healthier cookies tend to have a softer texture because they use things like banana, which usually also overpowers the flavour, and cut out the sugar. To achieve a crunchy cookie, I created a thick batter by using less liquids, no milk and baked it for slightly longer than a traditional cookie (15 minutes).
I hope you try out the recipe 🙂 and happy Eid to everyone celebrating 🙂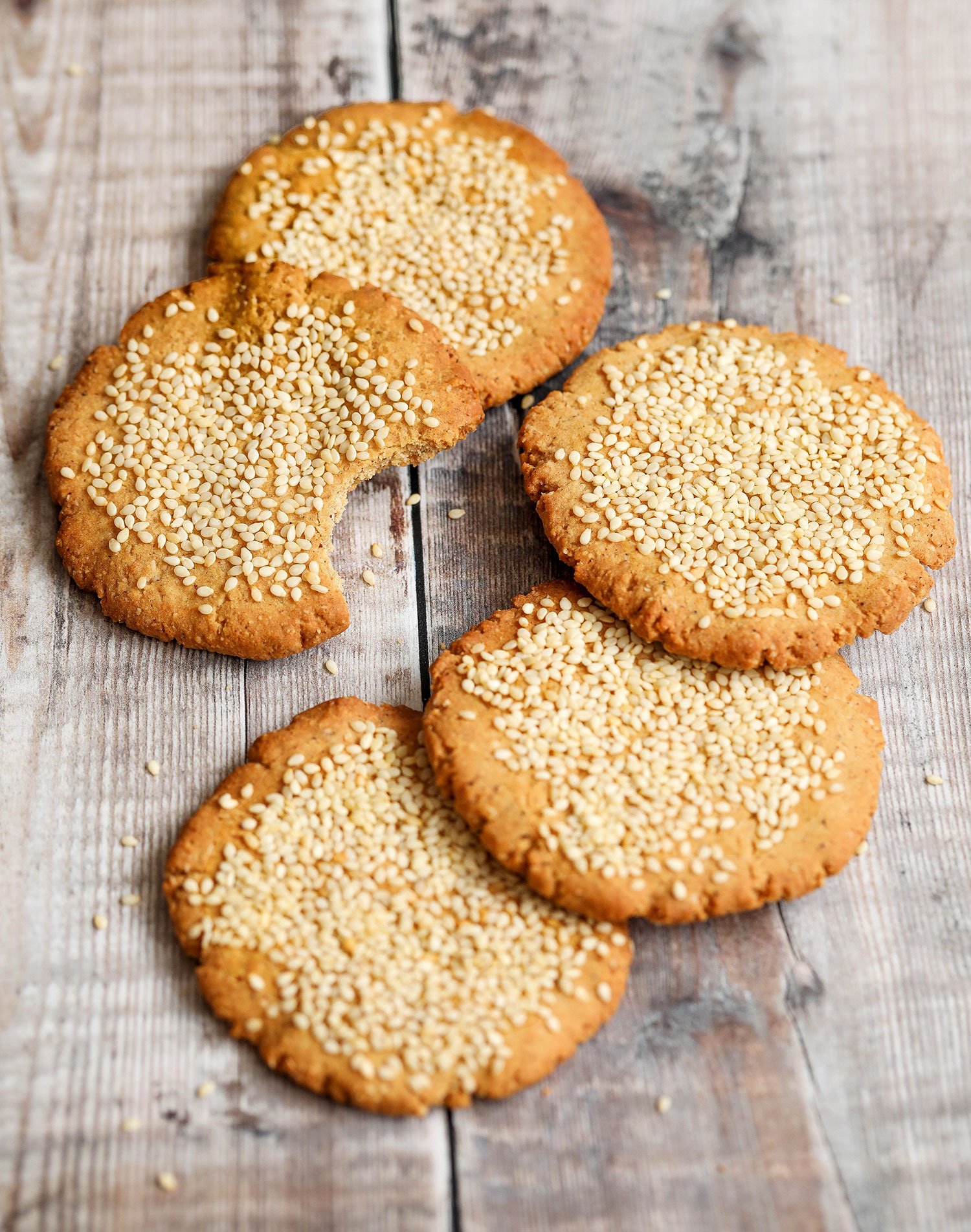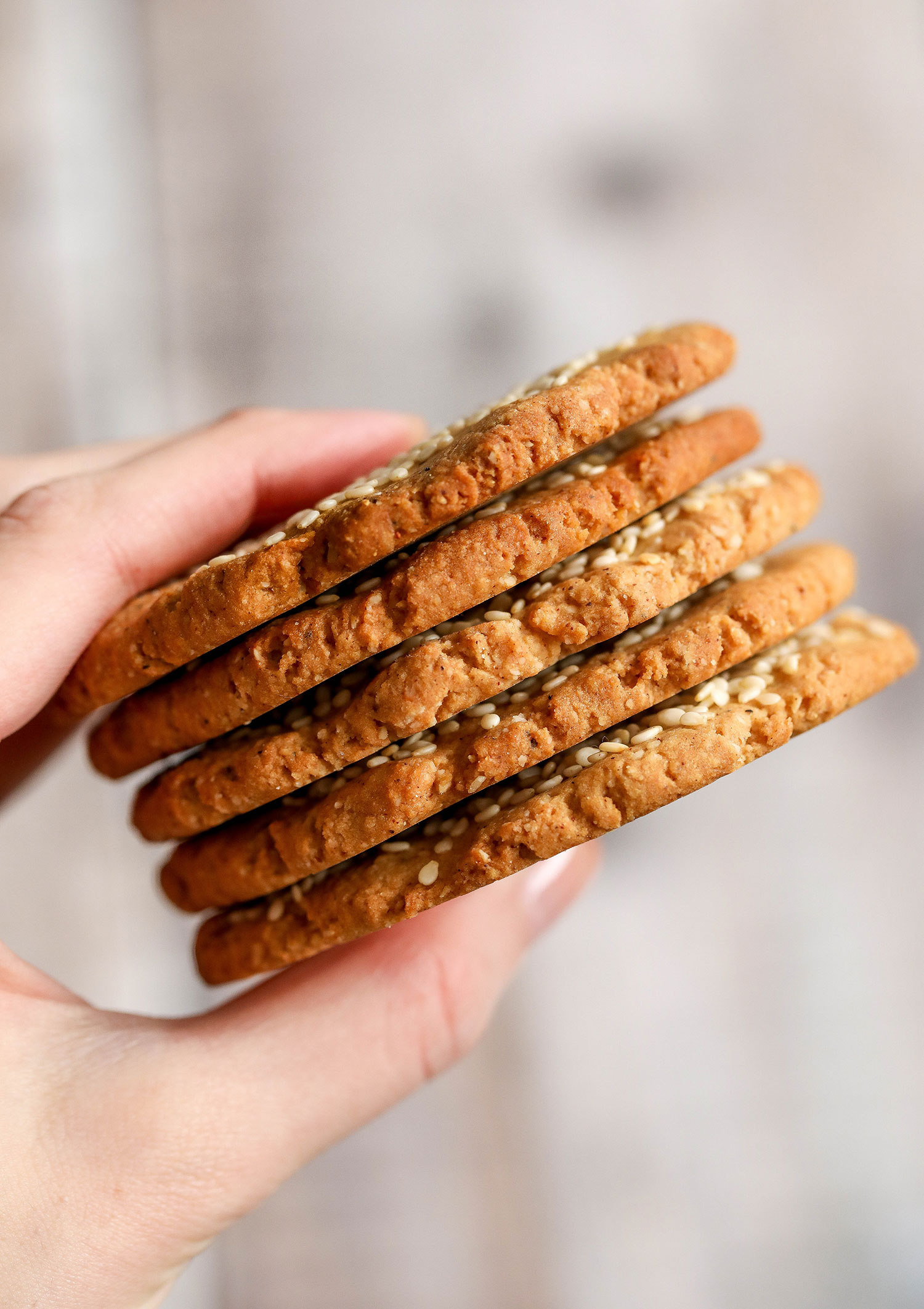 Tahini Cardamom Cookies (Vegan & Gluten-free)
Makes: 10-12
Ingredients:
1/2 cup (80g) gluten-free flour
1/2 cup (50g) ground almonds
1/2 tsp cinnamon
1/4-1/2 tsp cardamom (depends how much you like it!)
1/2 tsp baking powder
1/2 tsp salt
1/4 cup (4 tbsp) tahini
1/4 cup (4 tbsp) maple syrup
Sesame seeds for topping
Method:
Preheat your oven to 180*C/160*C fan assisted/350*F.
In a large bowl, mix together the flour, ground almonds, spices, baking powder and salt.
Pour in the tahini and maple syrup. Mix to combine.
Shape the mixture into even sized balls and place onto a baking sheet lined with parchment paper.
Press into flat discs using your fingers. The thinner they are the crisper they will become.
Sprinkle some sesame seeds on top.
Bake for 12-15 minutes or until the edges are golden brown.
Leave to cool completely.
Enjoy!