Healthy Middle Eastern Cardamom Cookies
Growing up in the Middle East meant I got the chance to enjoy plenty of desserts flavoured with cardamom. I love it so much that I can safely say it's my favourite spice. The hubby on the other side, hates cardamom, so I don't get to use it as much as I would like to. However, with Eid (the festival of breaking of the fast) fast approaching, I really wanted to create a Middle Eastern dessert, something that I grew up eating during this time.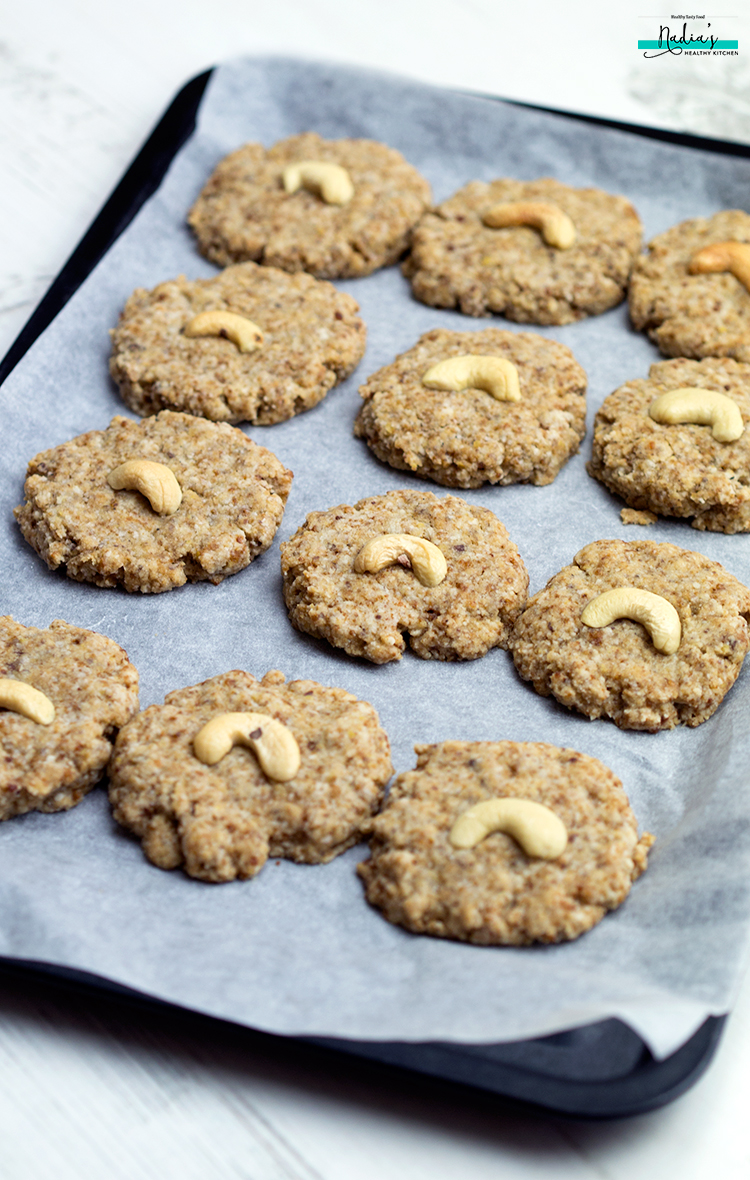 Last year I created a healthy, vegan and gluten-free version of the most popular Iraqi cookie – Kleicha, or date rolls/date filled cookies and they were a big hit! This year, I wanted to create the second most popular Eid cookie (the most popular in my family anyway) – cardamom cookies, or Shakarlama, which are basically sugar cookies made with flour, butter and sugar with a hint of cardamom to make them even more delicious. I still remember how mouthwateringly buttery and crumbly they were and they were always topped with a whole almond or cashew.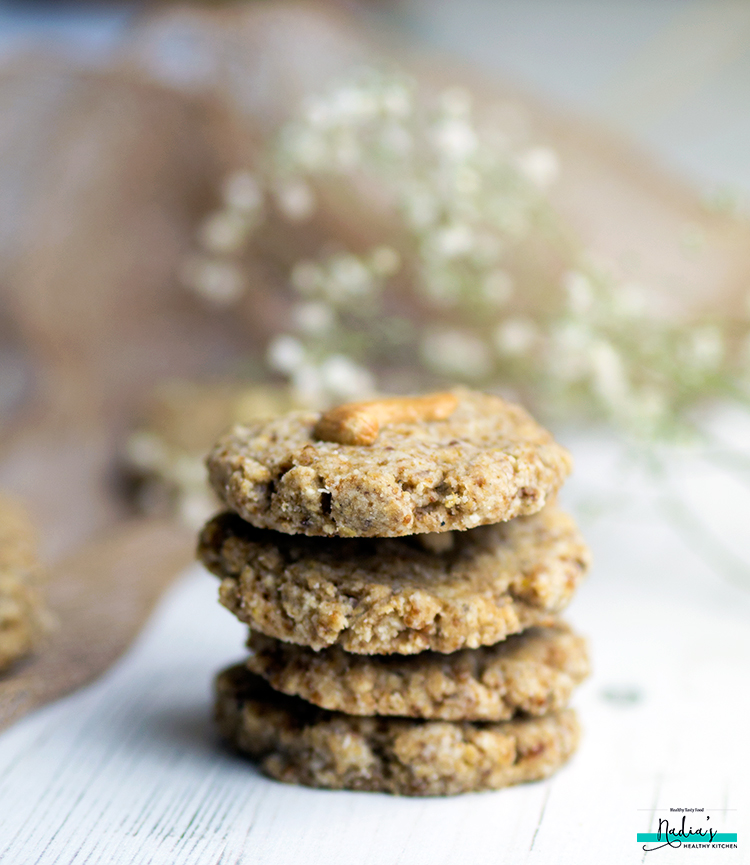 Of course, they were void of nutrients. So I've created a healthier version with the following ingredients:
Ground almonds – high in vitamin E, biotin, B2, magnesium and fibre. Also helps lower cholesterol, helps with weight control and helps prevent diabetes and heart disease.
Flaxseed – good source of omega-3 fatty acids, phytonutrients and antioxidants. Also aids in preventing cardio vascular disease.
Coconut sugar – even though it's still a sugar and should be used sparingly, it has a low GI number making it a much better contender compared to things like white or brown sugar.
This healthy middle eastern cardamom cookie recipe is also vegan, dairy-free and gluten-free. They also contain fibre, good fats and are so tasty! 😀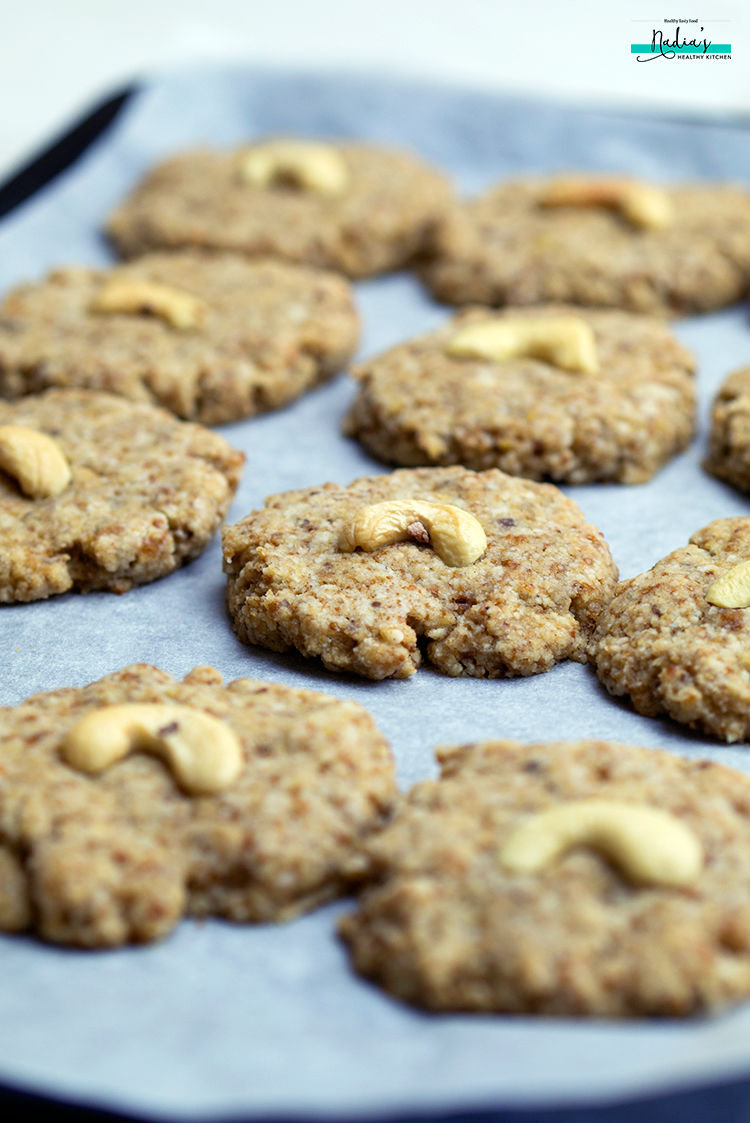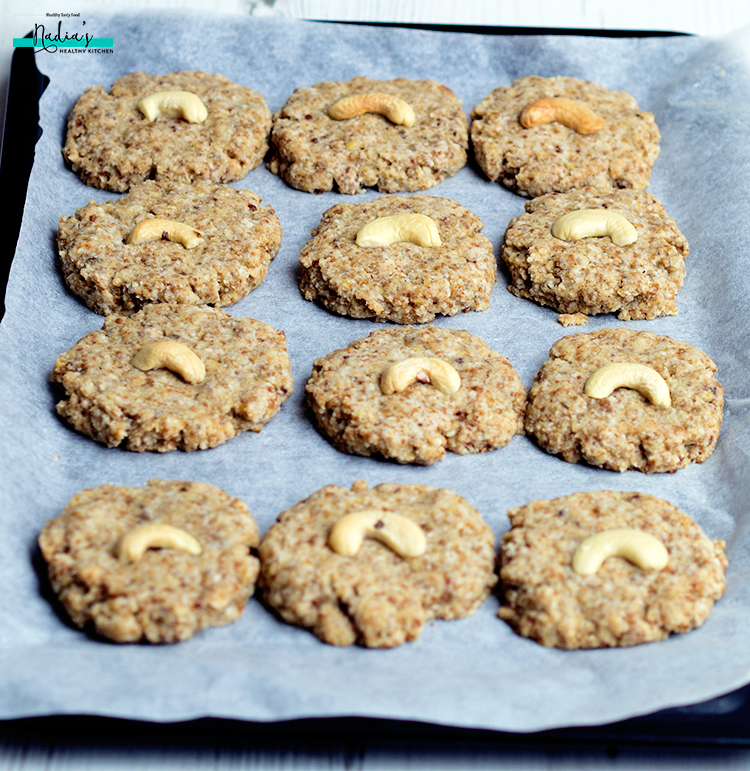 Healthy Middle Eastern Cardamom Cookies
2016-07-02 11:00:41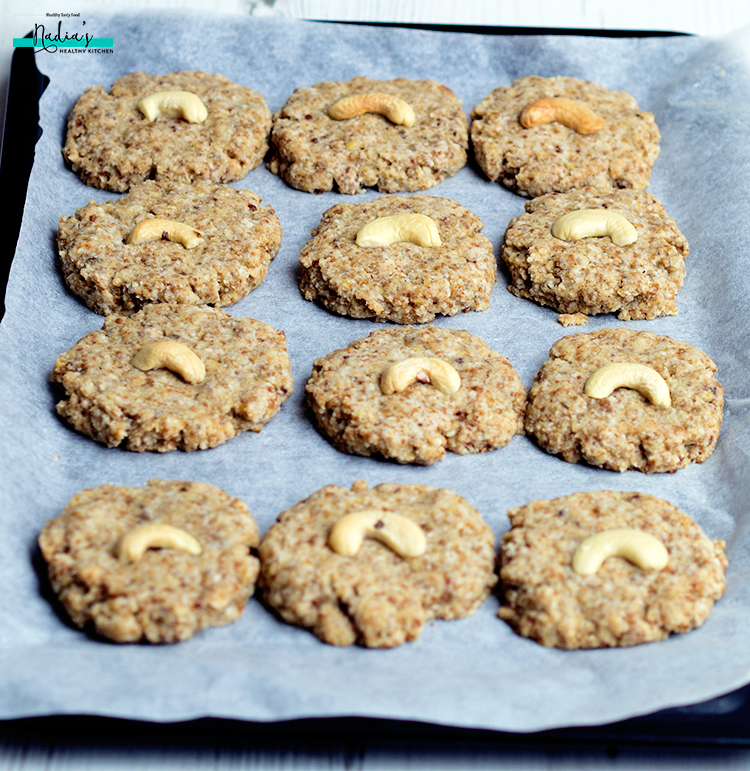 Serves 12
Ingredients
1/2 cup (85g) gluten-free flour
1/2 cup (50g) ground almonds
1/4 cup (33g) coconut sugar
1/2 tsp green cardamom powder
1/4 tsp salt
1/2 tsp baking powder
1 flax egg - 1 tbsp milled flaxseed + 3 tbsp hot water
1/4 cup (4 tbsp) coconut oil, melted
Instructions
WATCH THE VIDEO ABOVE FOR INSTRUCTIONS
Nadia's Healthy Kitchen https://nadiashealthykitchen.com/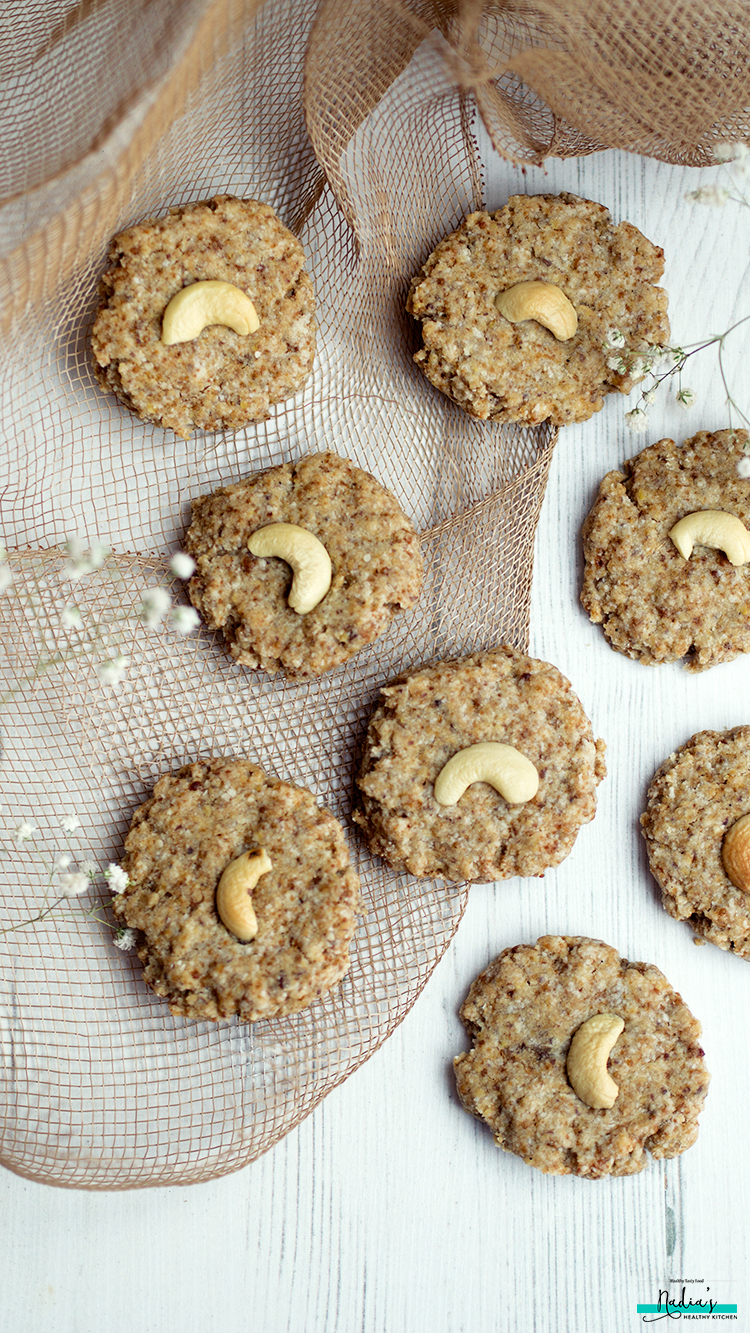 If you liked this healthy Middle Eastern cardamom cookie recipe, you may also like my Iraqi date cookies