An easy treat that you can make when you're craving something sweet, but don't feel like making a big batch of cookies. This single serving chocolate chip cookie also happens to be vegan and gluten-free!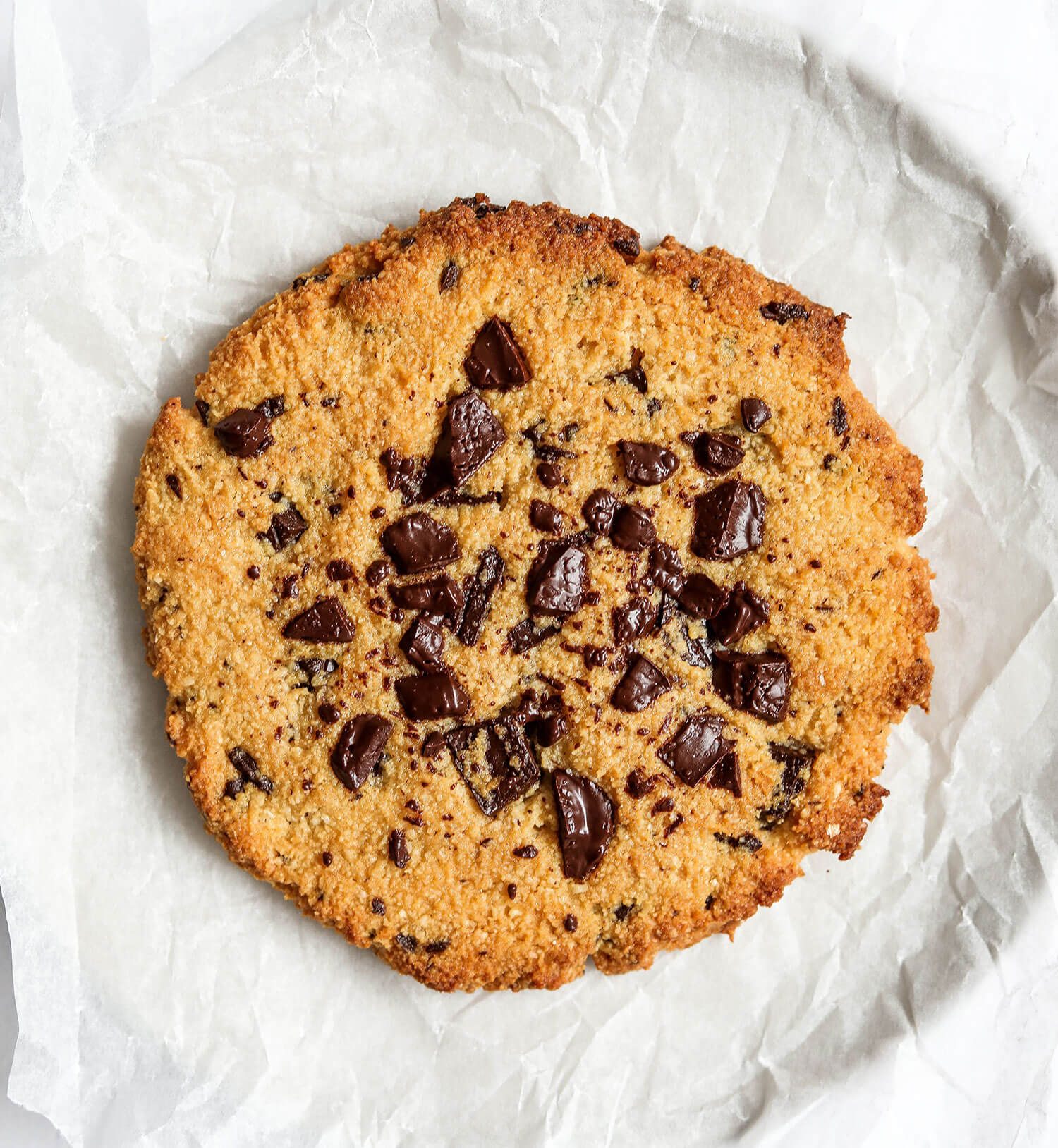 This recipe is great if you're living alone, or with someone who doesn't have much of a sweet tooth. The last thing you want to do is make a big batch of cookies only for them to end up being wasted or you feeling like you have to eat them all before they go off.
It's also a great recipe for young couples who don't have a family and many mouths to feed. You can double the recipe and make one for you and your other half.
This recipe was adapted from these chocolate chip cookies, which I made years ago! So if you feel like making a big batch, you can find the full recipe here.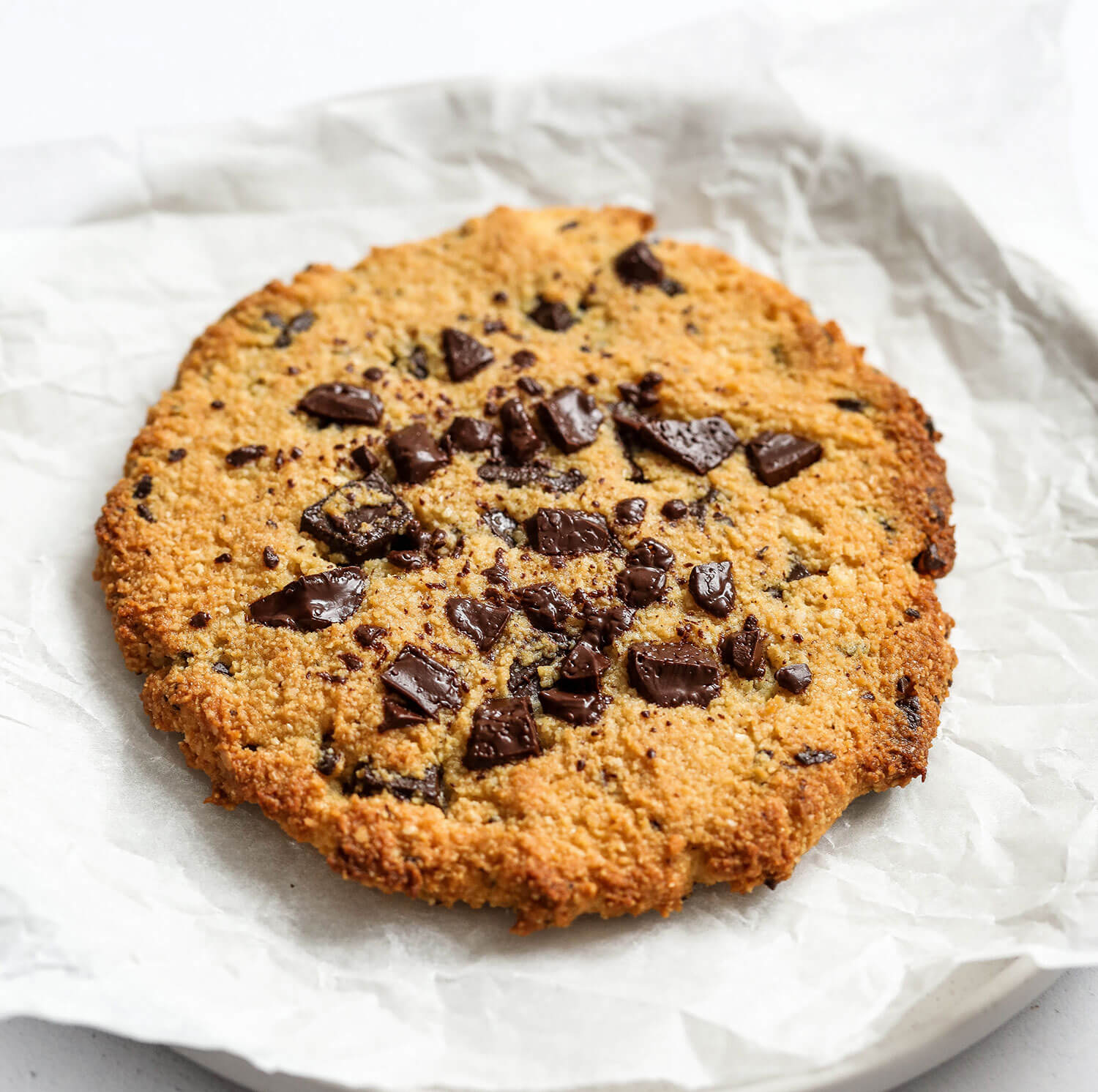 Single Serving Chocolate Chip Cookie
Makes – 1 cookie
Ingredients
1/2 cup ground almonds
1/8 tsp baking powder
Pinch of salt
1 tbsp coconut oil, melted
1 tbsp maple syrup
1/2 tsp milk of choice
1 square dark chocolate, roughly chopped
Preheat your oven to to 180C/160C fan/350F
Mix the ground almonds, baking powder and pinch of salt in a bowl, then pour in the coconut oil, maple syrup and milk. Mix to combine, then fold in the chopped chocolate.
Transfer onto a baking sheet lined with baking paper and flatten into a round disc.
Bake for 15 minutes or until the edges are golden brown.
Enjoy!