Peanut Butter Chocolate Pinwheels
I'm really into quick and easy recipes at the moment that require only a handful of ingredients and it seems you're loving them too!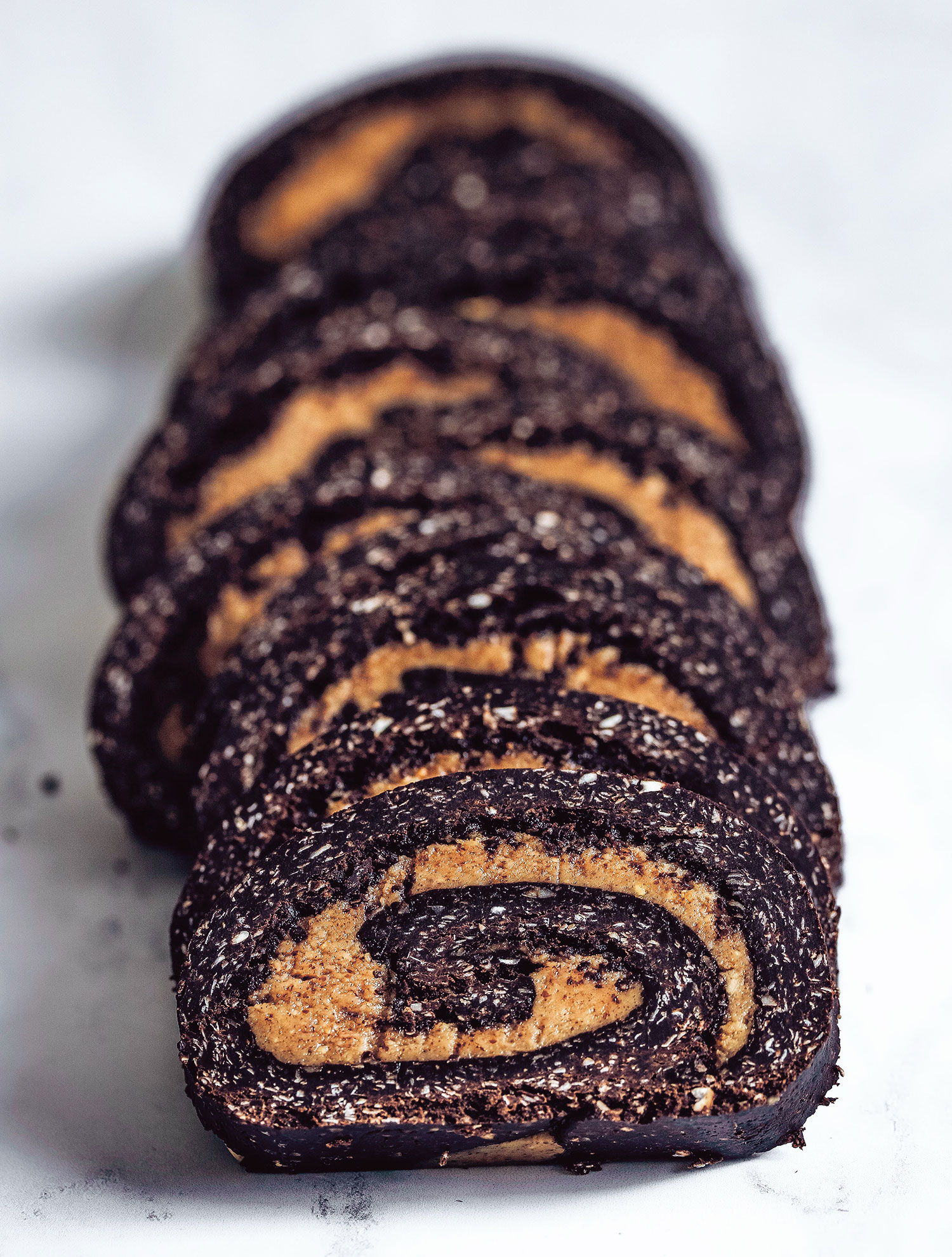 After the success of my 3-ingredient chocolate crunch doughnuts (people went crazy for them on Pinterest!), I thought I would start creating more few ingredient recipes.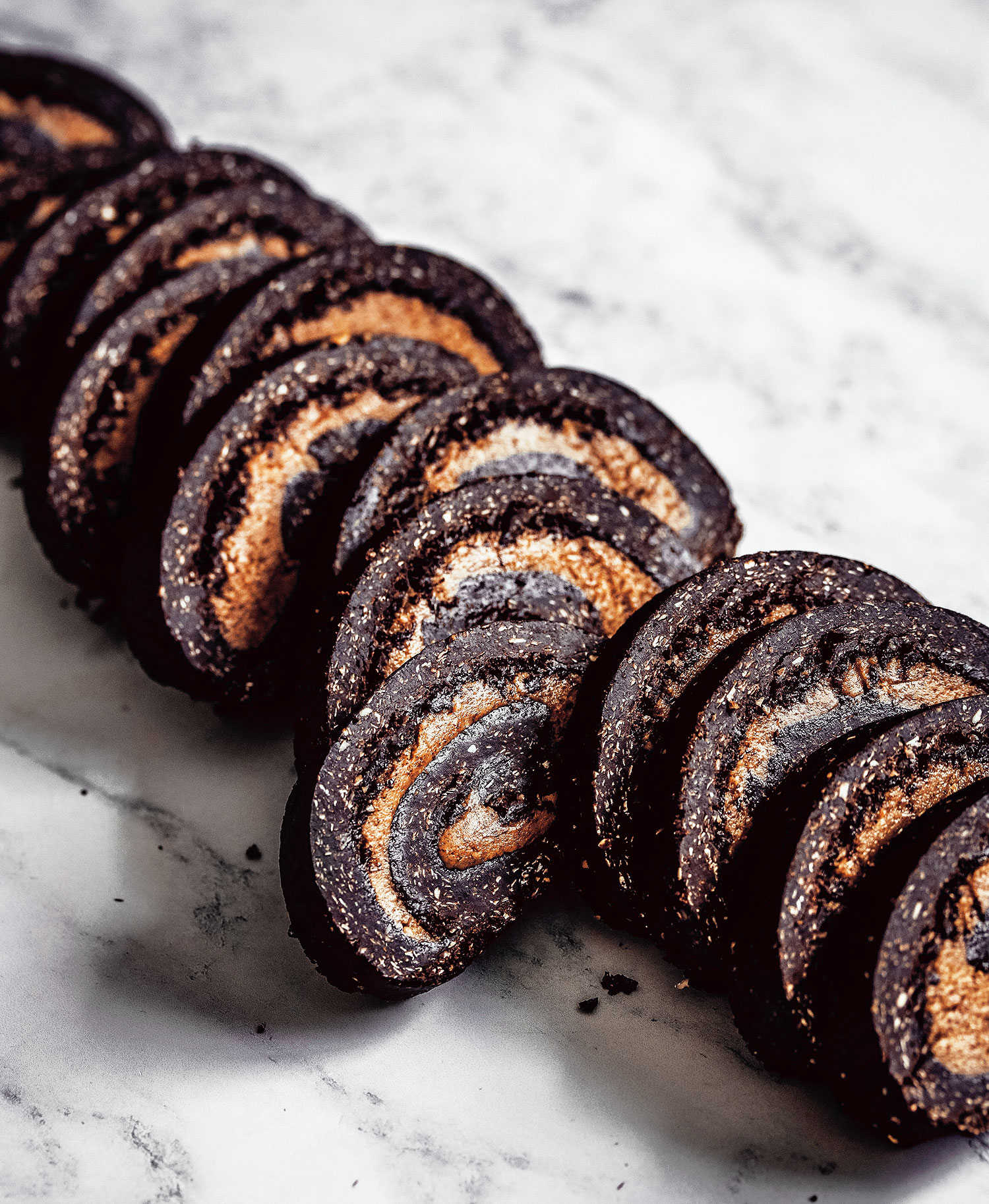 I see the appeal of simple recipes. Because I create recipes and bake treats for a living, I sometimes forget that not everyone has much time to make their own treats and so don't give the time aspect of it much thought. But recently I found myself preoccupied with studies and clinic prep for my course that I haven't had almost no time to do anything else. It made me realise that simple recipes might be the way forward if I want to encourage as many people as possible to create their own healthified treats.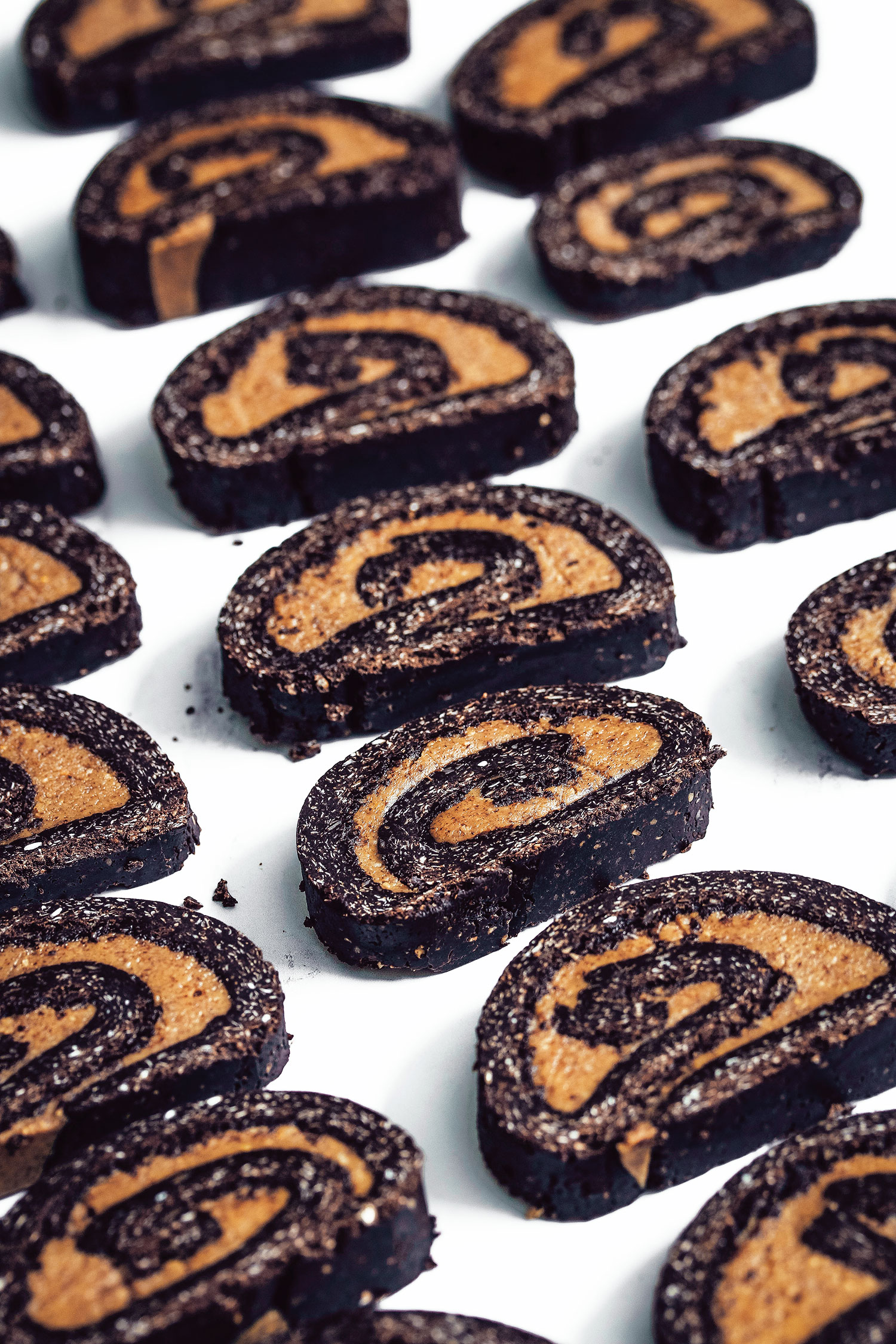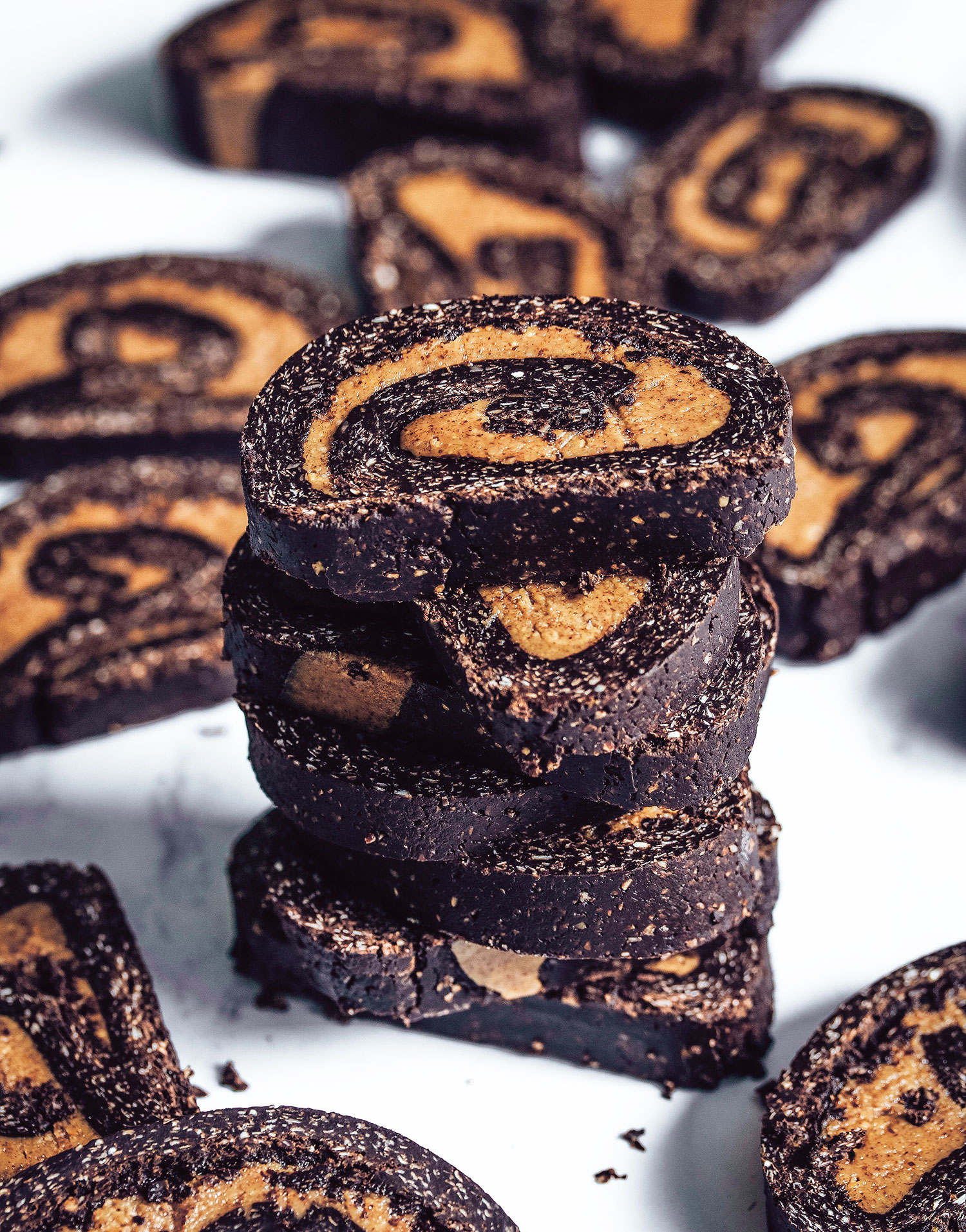 These peanut butter chocolate pinwheels are so easy to make and require no baking at all. Mix the dough ingredients in one bowl and the peanut butter in another, roll out, spread, roll into a log and slice. Done! They're made using simple and healthy ingredients like oats, cocoa and peanut butter. Much healthier for you than your average shop bought treat.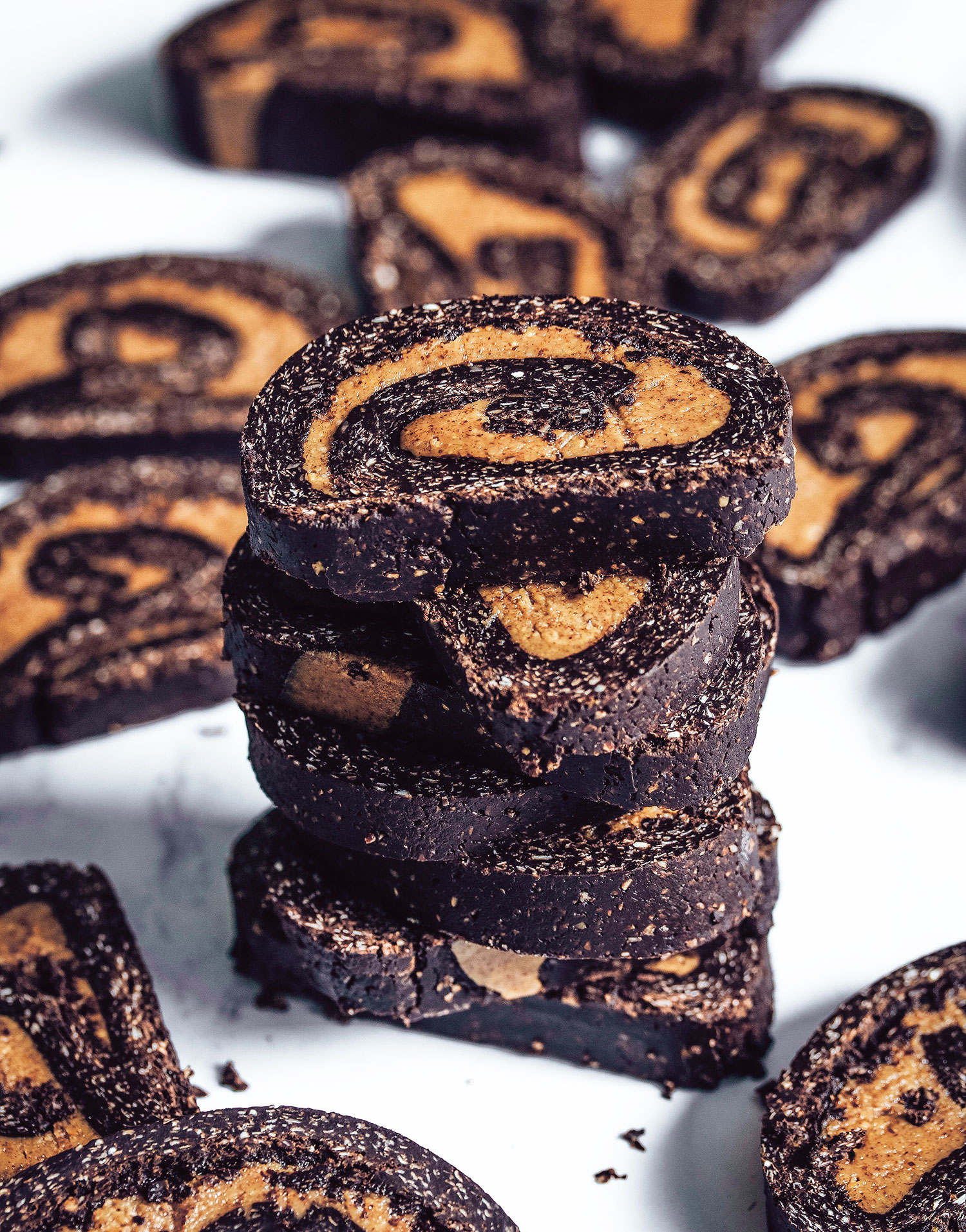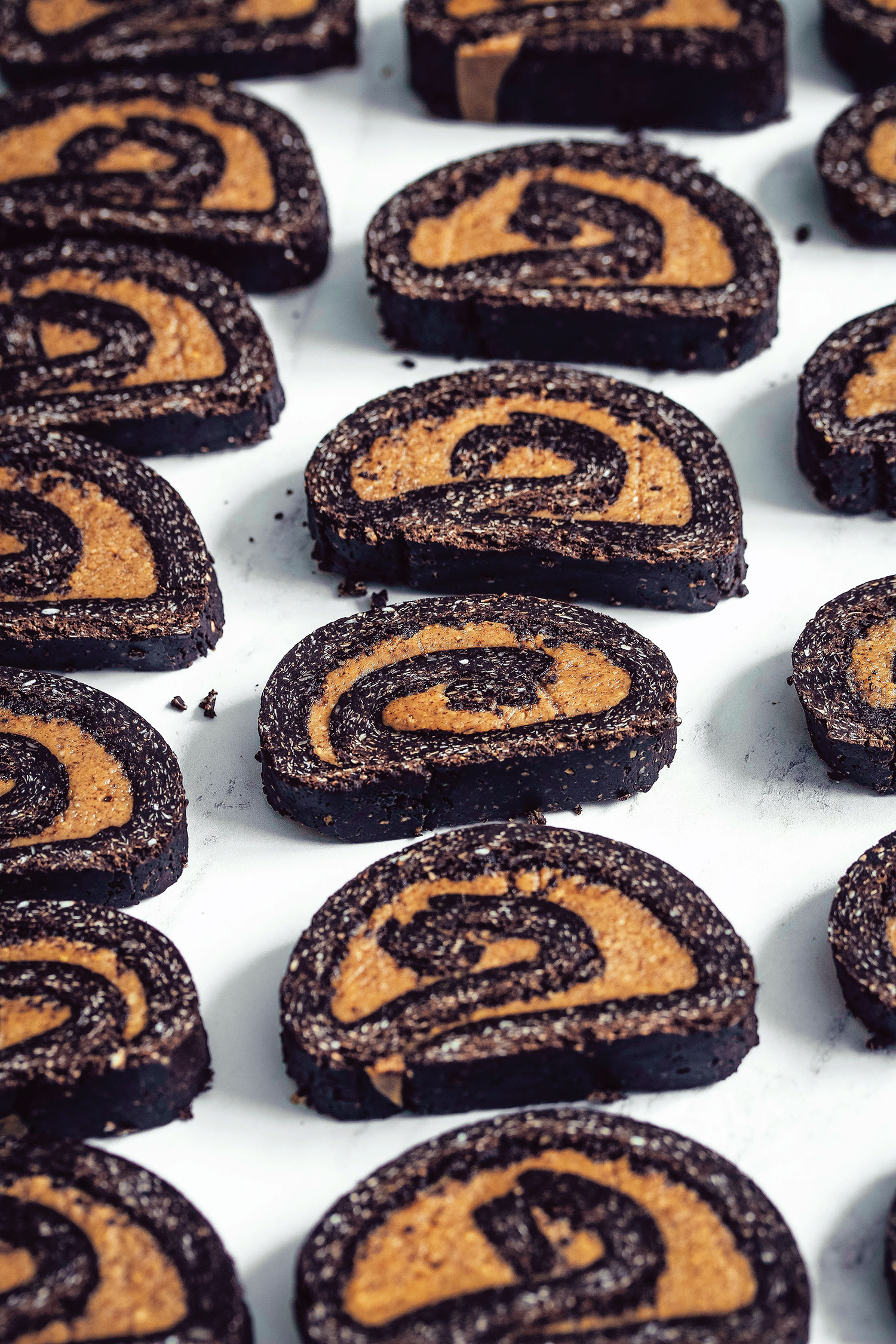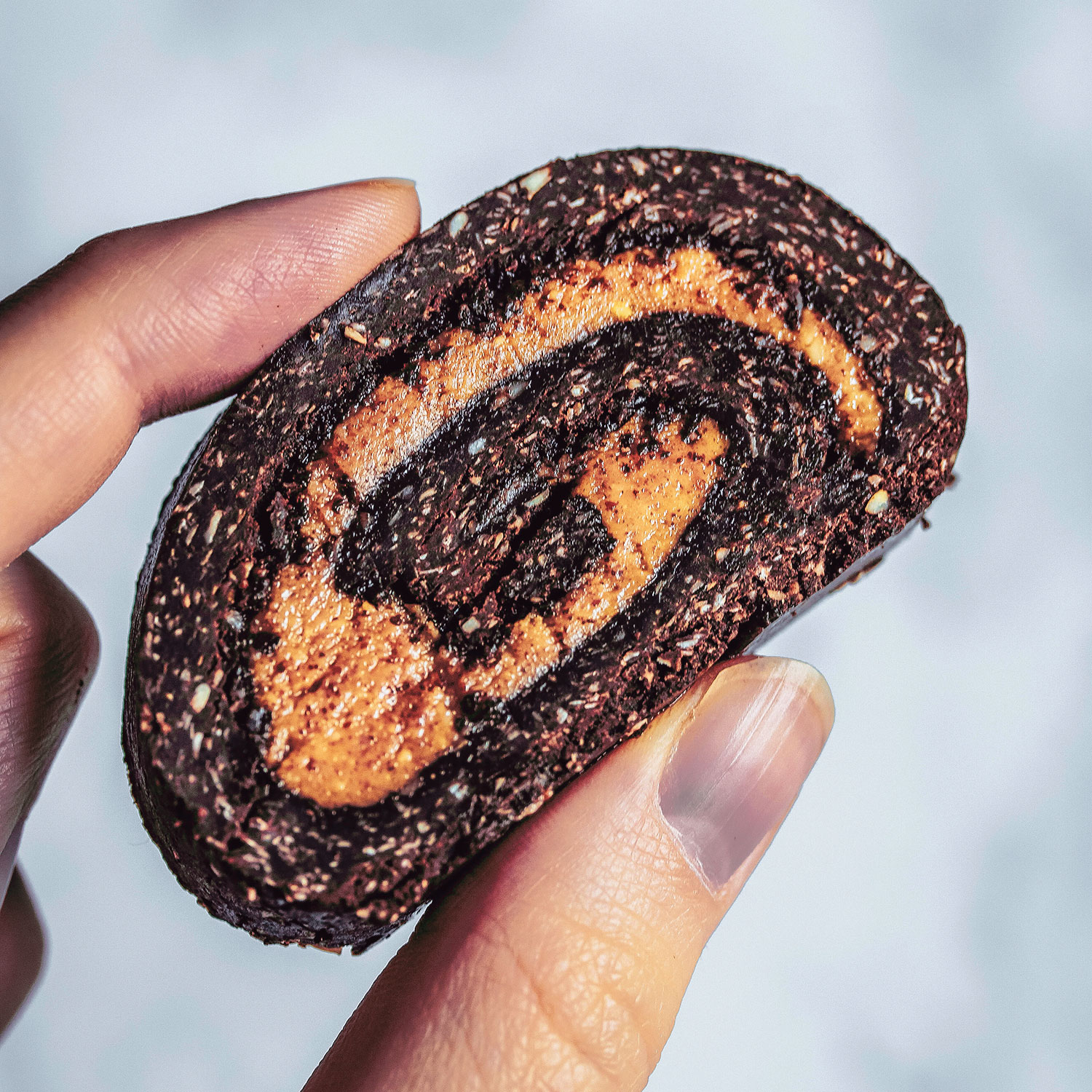 ---
Peanut Butter Chocolate Pinwheels
Makes – 25
Ingredients
For the chocolate layer
2 cup (230g) oat flour – plain rolled oats blended into a flour in the food processor. Use gluten-free oats if necessary.
1 cup (116g) cocoa
1/2 cup (8 tbsp) maple syrup or liquid sweetener of choice
5 tbsp melted coconut oil
3/4 tsp salt
For the peanut butter layer
2/3 cup smooth peanut butter
2 tbsp maple syrup or liquid sweetener of choice
1/4 tsp vanilla extract (optional)
Pinch of salt (optional)
Method
To make the chocolate layer – In a large bowl, mix together the oat flour, cocoa and salt, then mix in the maple syrup, vanilla and melted coconut oil. You should end up with a dough consistency. Roll out between 2 pieces of parchment paper to about 1cm thickness.
To make the peanut butter layer – Mix the peanut butter, peanut butter, vanilla and salt in a bowl, then spread onto the chocolate layer.
Roll up carefully and tightly. Wrap in plastic wrap and chill for 2 hours before slicing.
Enjoy!
Store in the fridge in an air-tight container.
---