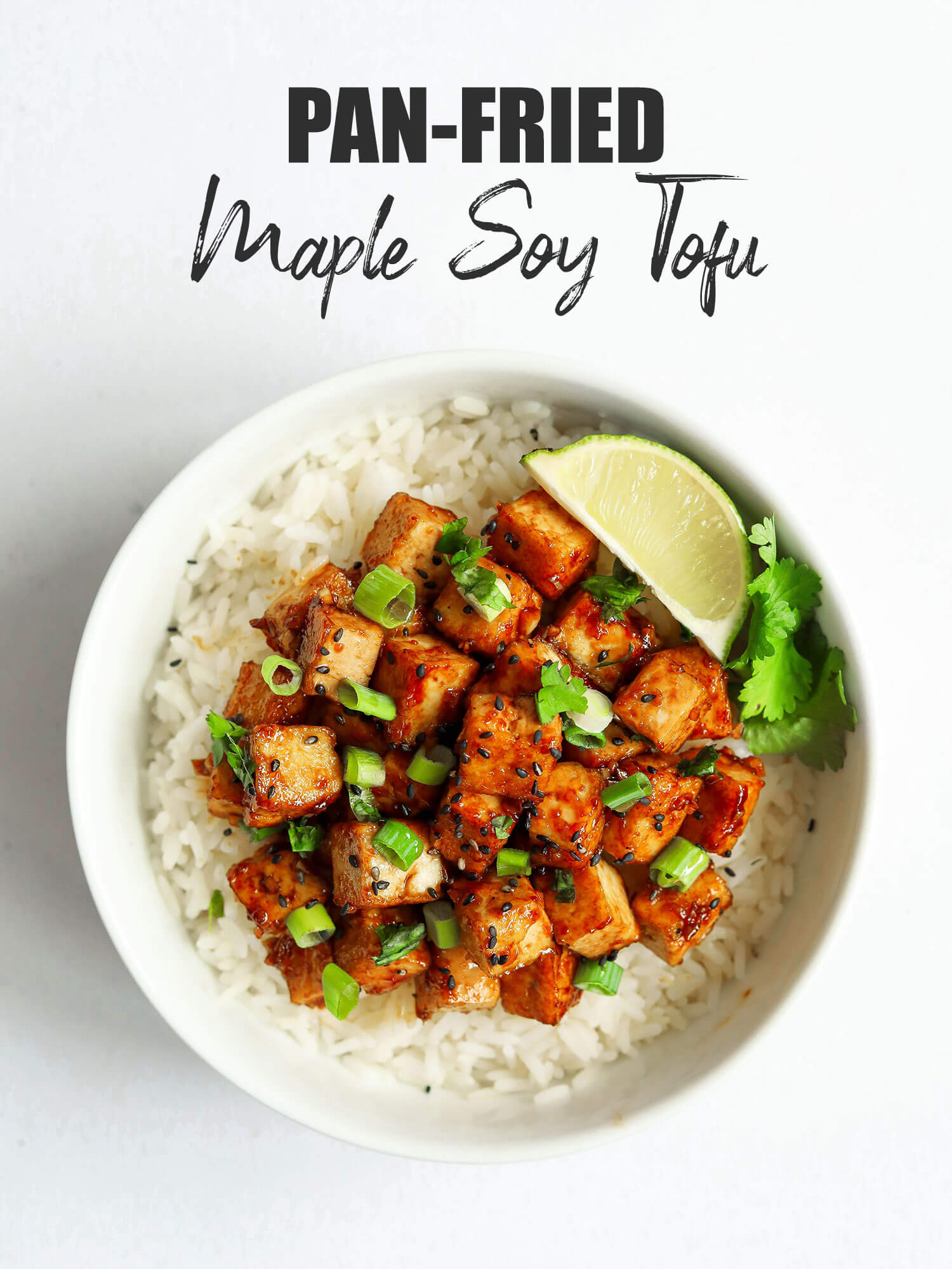 A delicious Asian inspired meal that's vegan and packed with protein – this pan-fried maple soy tofu dish is also easy to make and bursting with flavour!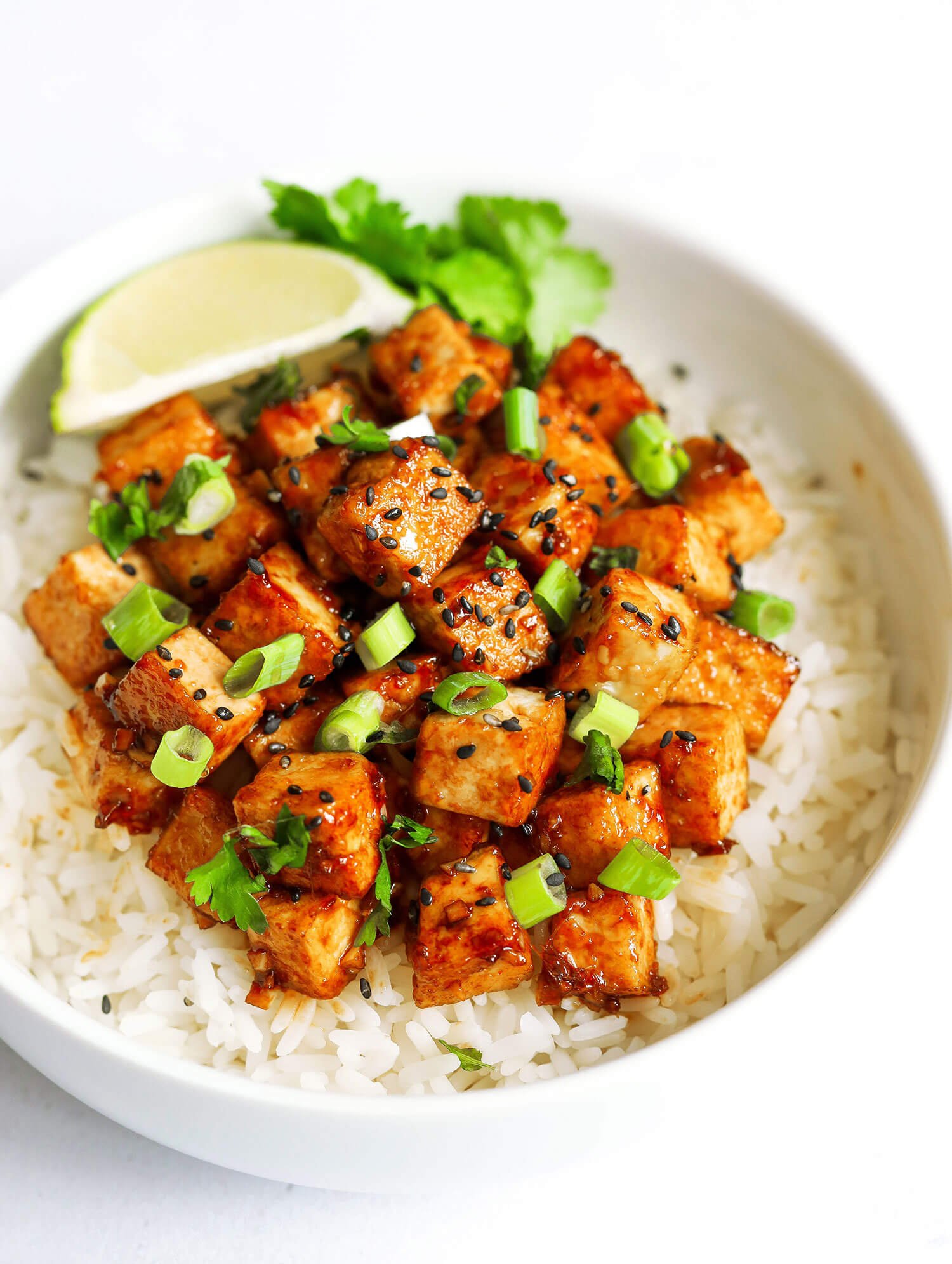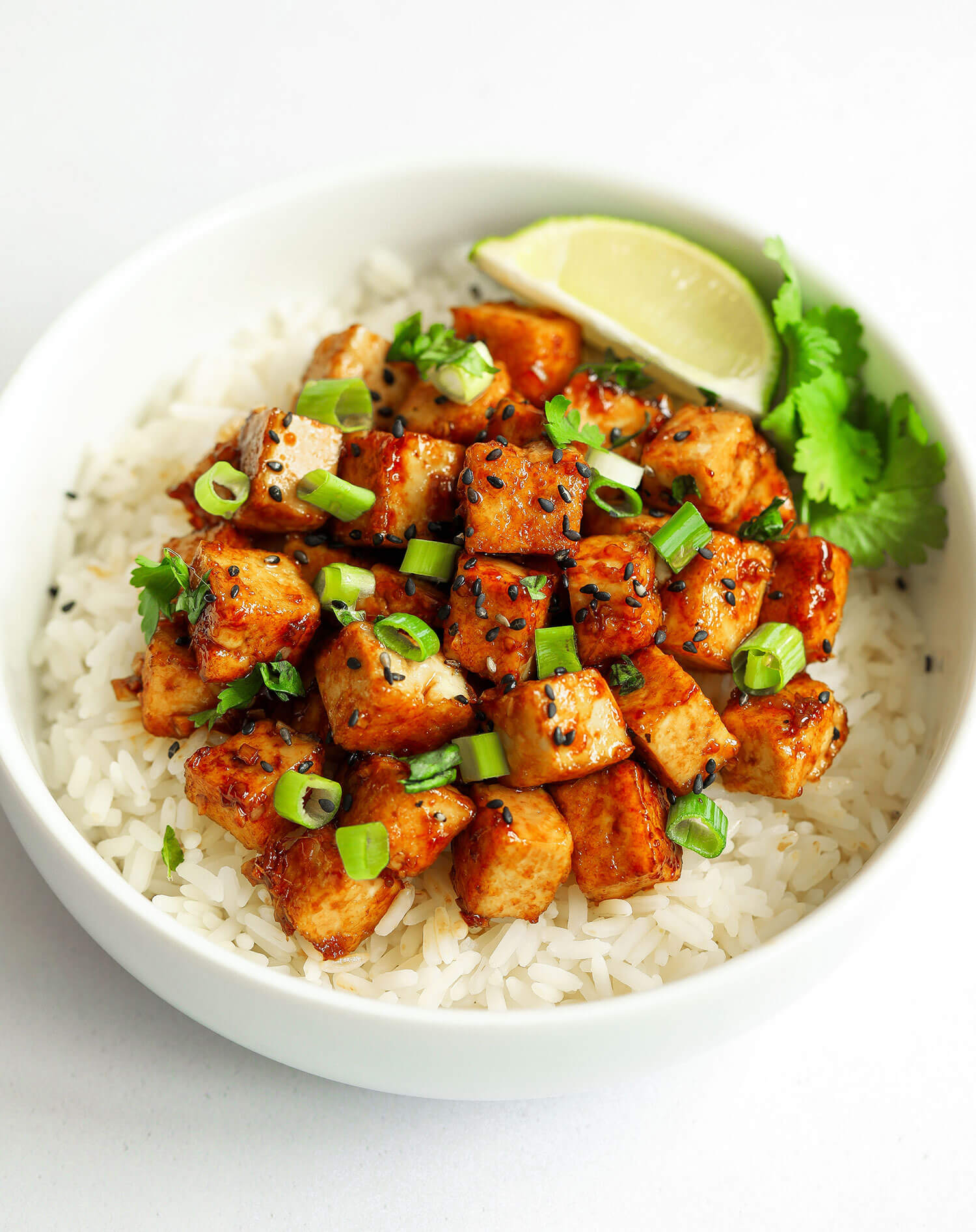 It's safe to say that my sweet recipes are a lot more popular on here and on Instagram compared to my savoury recipes, which means I gravitate towards making more sweet treats because I know that's what you all enjoy the most. I do however want to start making more savoury dishes as I also love cooking main meals and experimenting with savoury ingredients and flavours. One of my favourite ingredients to include in my meals is tofu, especially when it's served in a delicious sauce packed with flavour like this pan-fried maple soy tofu. It's just so versatile and an excellent protein source.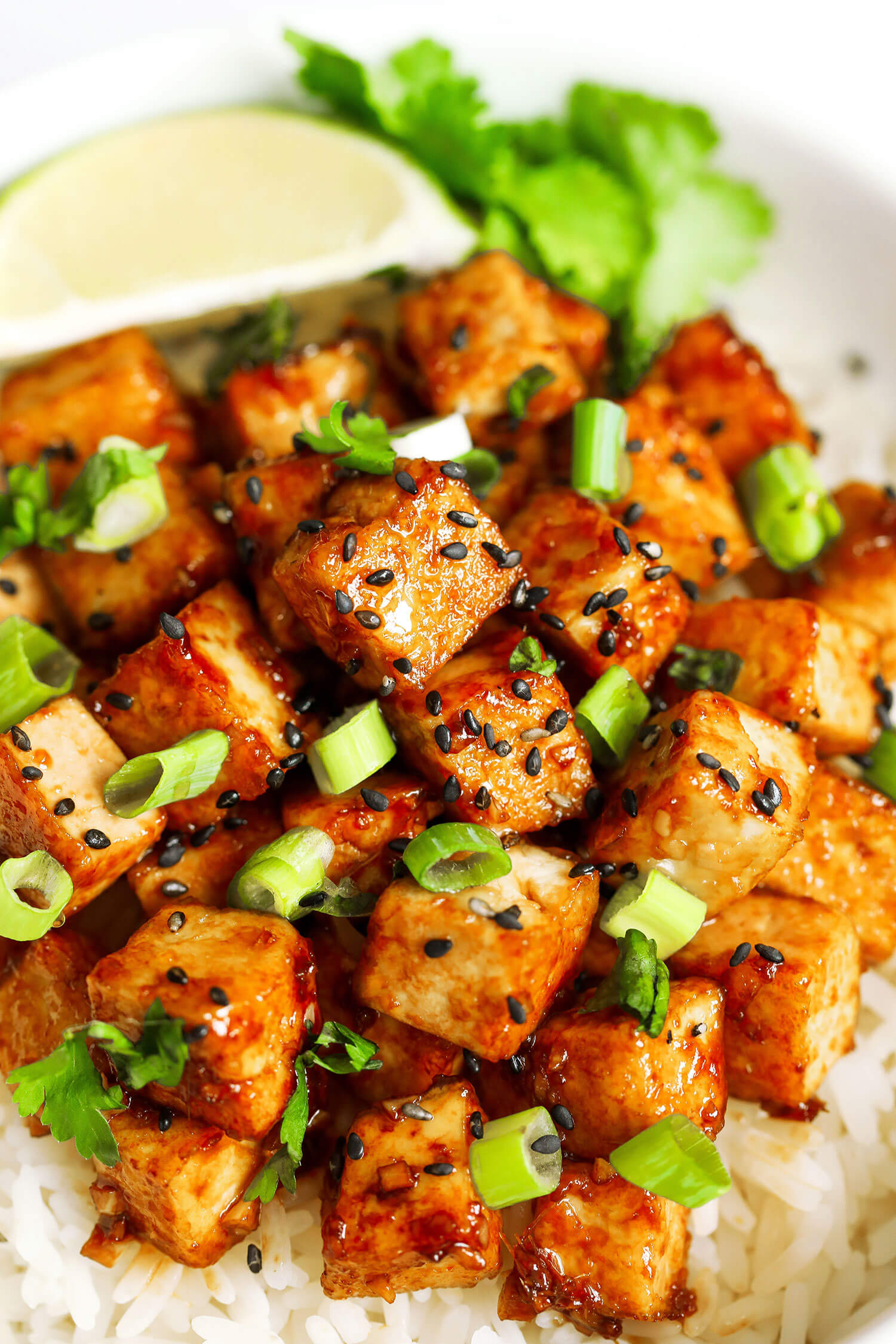 I would serve it with some steamed or roasted vegetables like broccoli or asparagus to make it a well-rounded dish. To make it even healthier, you can serve it with brown rice instead of white rice to increase the fibre and nutritional content.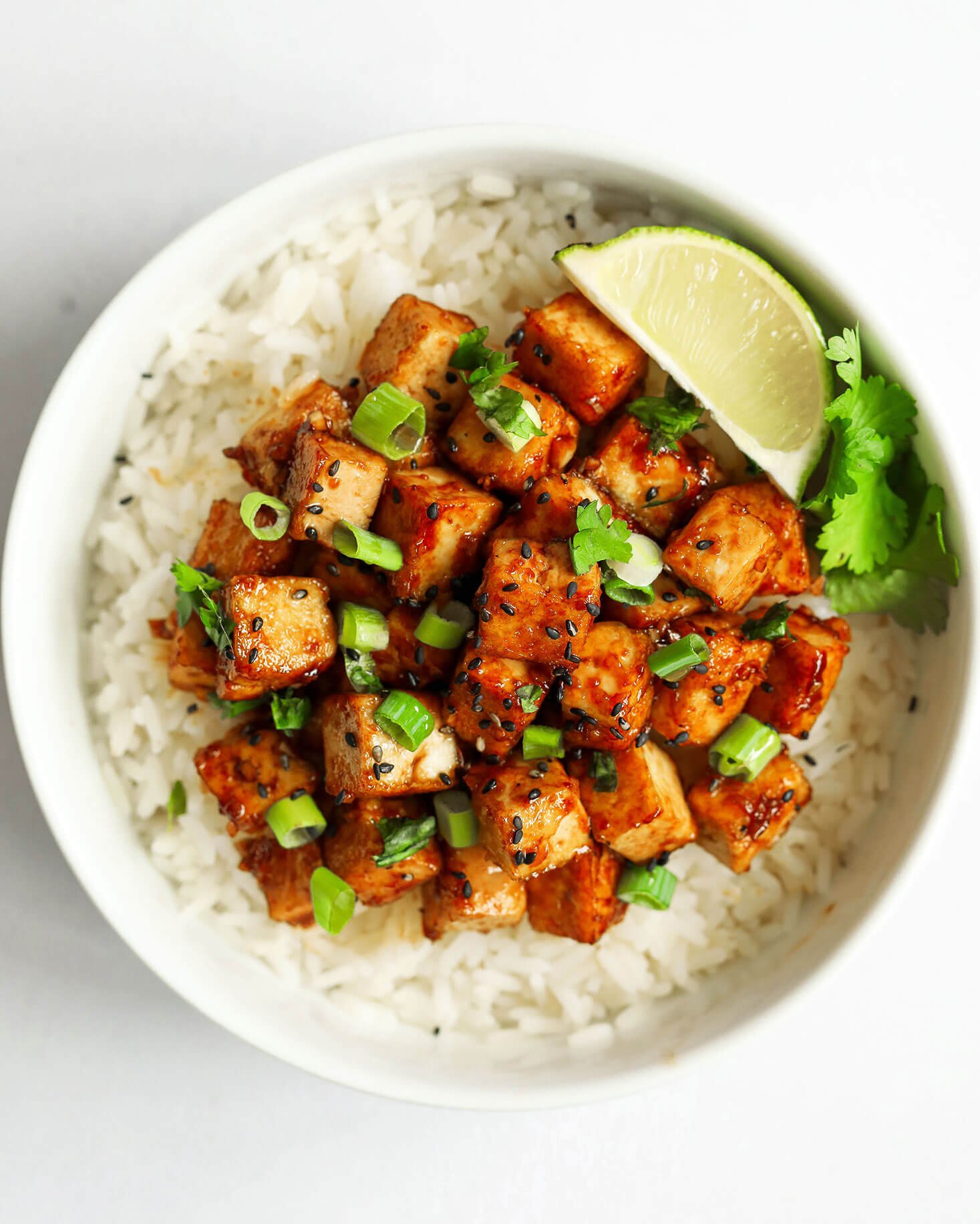 Pan-fried Maple Soy Tofu
Serves – 2
Ingredients
For the tofu
1 (300g) block of firm tofu, prepared according to pack instructions and sliced into small cubes
2 tbsp cornflour
1 tbsp oil
For the sauce
1 tbsp sesame oil
4 tbsp soy – or tamari for a gluten-free option
2 tbsp maple syrup
Juice of 1 lime
1 tbsp rice vinegar
1 tsp sriracha or 1/2 tsp chilli powder
2 garlic cloves, minced
1/2 tbsp grated fresh ginger
For garnish
Fresh coriander
Spring onions
Sesame seeds
Method
Toss the tofu cubes in a bowl with the cornflour. Heat 1 tbsp oil in a large nonstick skillet on a medium-high heat and cook the tofu until golden brown – about 5-7 minutes. Transfer onto a plate and leave to the side while you prepare the sauce.
Return the skillet to the heat and add 1 tbsp of sesame oil. Add the garlic and ginger and cook for 1 minute, then add the rest of the sauce ingredients. Cook for another minute until it thickens slightly, then add the tofu cubes. Cook for another couple of minutes until the tofu pieces are evenly coated with the sauce.
Serve with rice, fresh coriander, spring onions and sesame seeds.
Enjoy!