'Nutella' Stuffed Cookie Dough Balls
Nutella is one of those things I miss A LOT since cutting out dairy and junk food and trying to eat more consciously. I know eating a spoon of it won't kill me and if I really wanted to I would eat it, but it's easier for me to avoid such foods because once I have a taste, I want to eat the whole thing. I'm sure I'm not alone in this! It's like recently the hubby bought a bag of salted crisps and I had some while we were watching a film. I never crave salty foods, but since then I've had this crazy craving for crisps, despite always craving sweet food usually. Now all of a sudden all I want to eat is crisps and I know it's because I had a taste for it and now my brain wants more!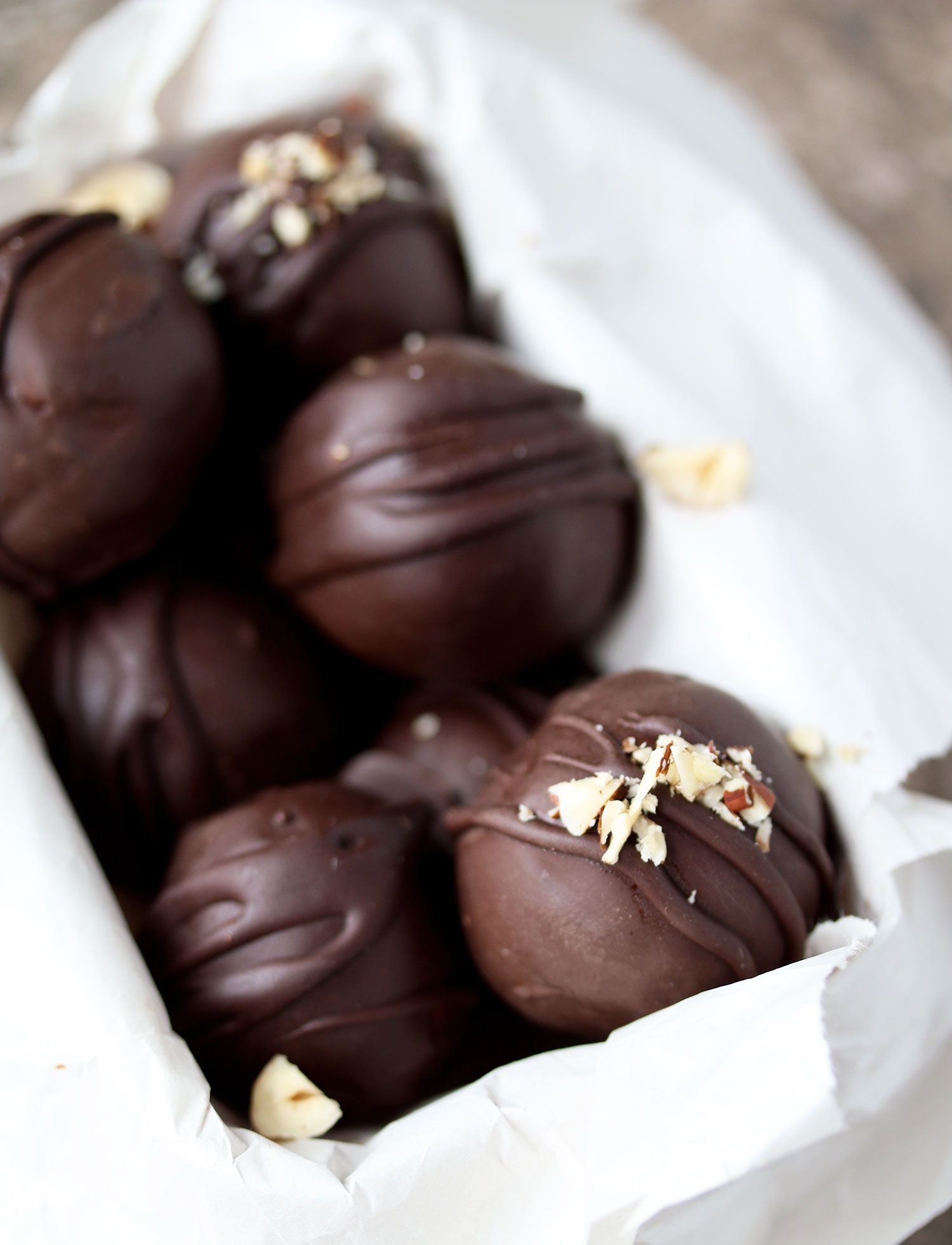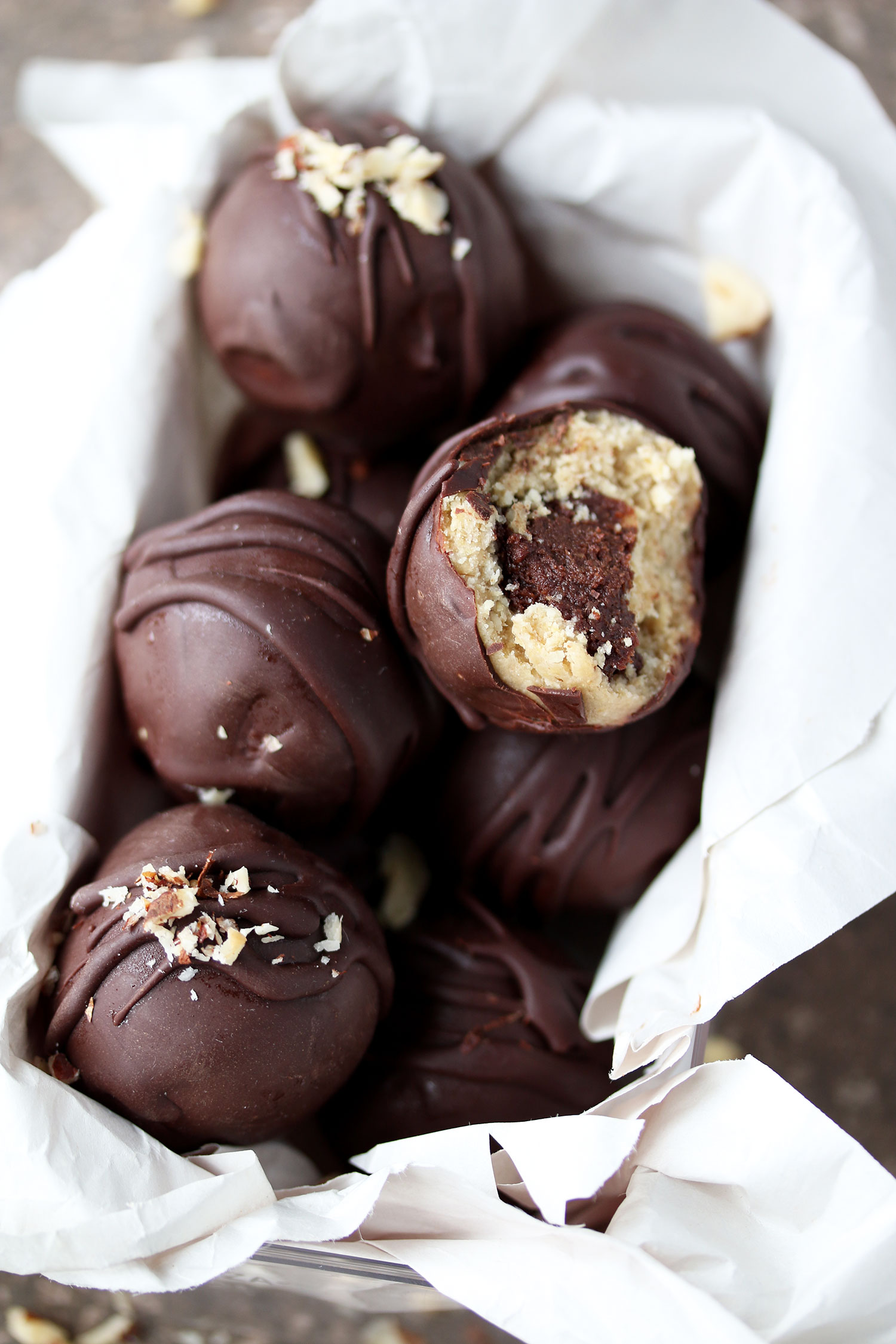 It's the same scenario with any other kind of treat, whether it be sweets, biscuits, cake or in this case Nutella! I made a healthier version a while back so I didn't feel like I was missing out but recently started craving it again. The hubby is to blame here too. He bought a big jar of the silky smooth stuff and just one sniff had me craving it like mad! The only solution was for me to make another batch of my healthier homemade version of 'Nutella'.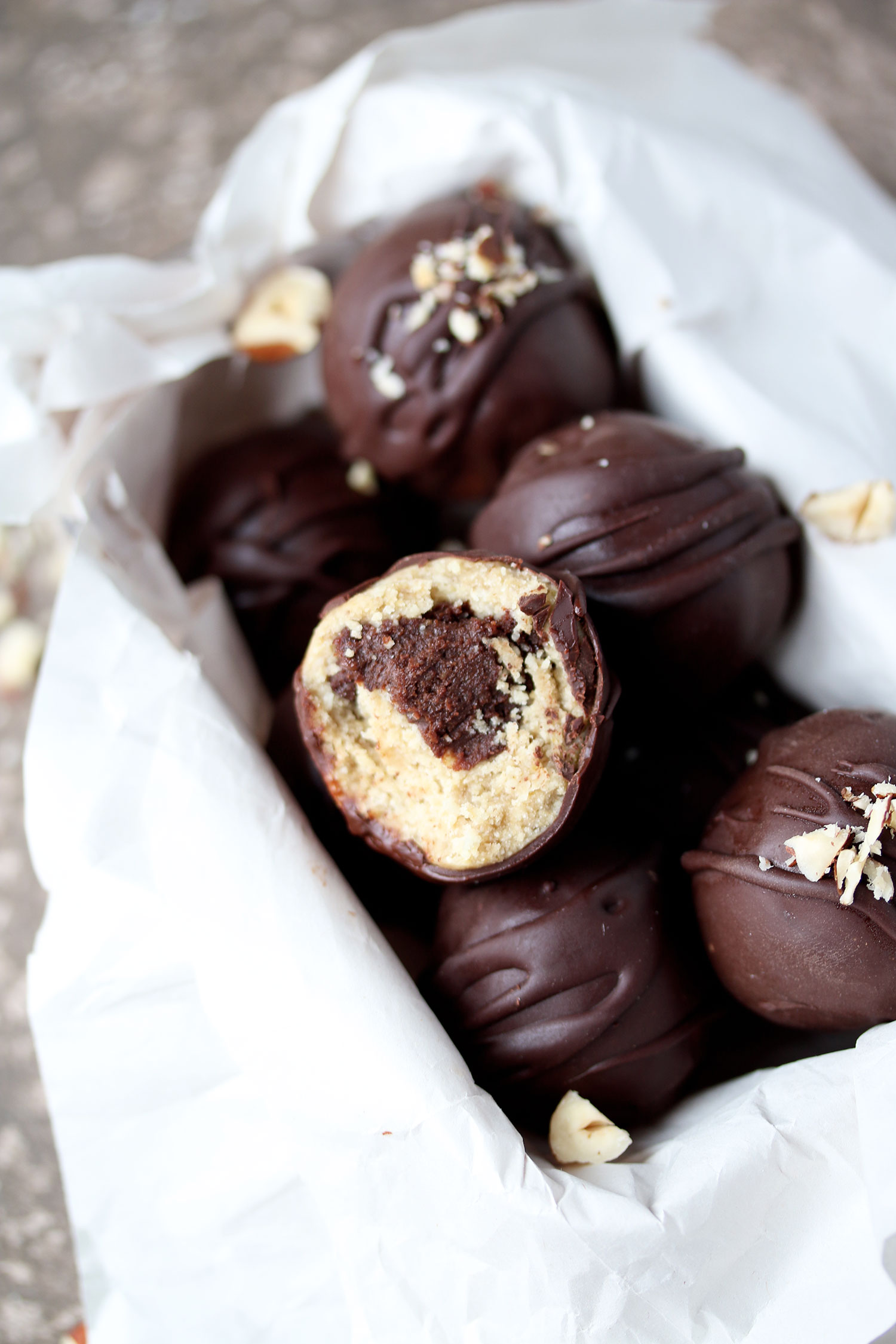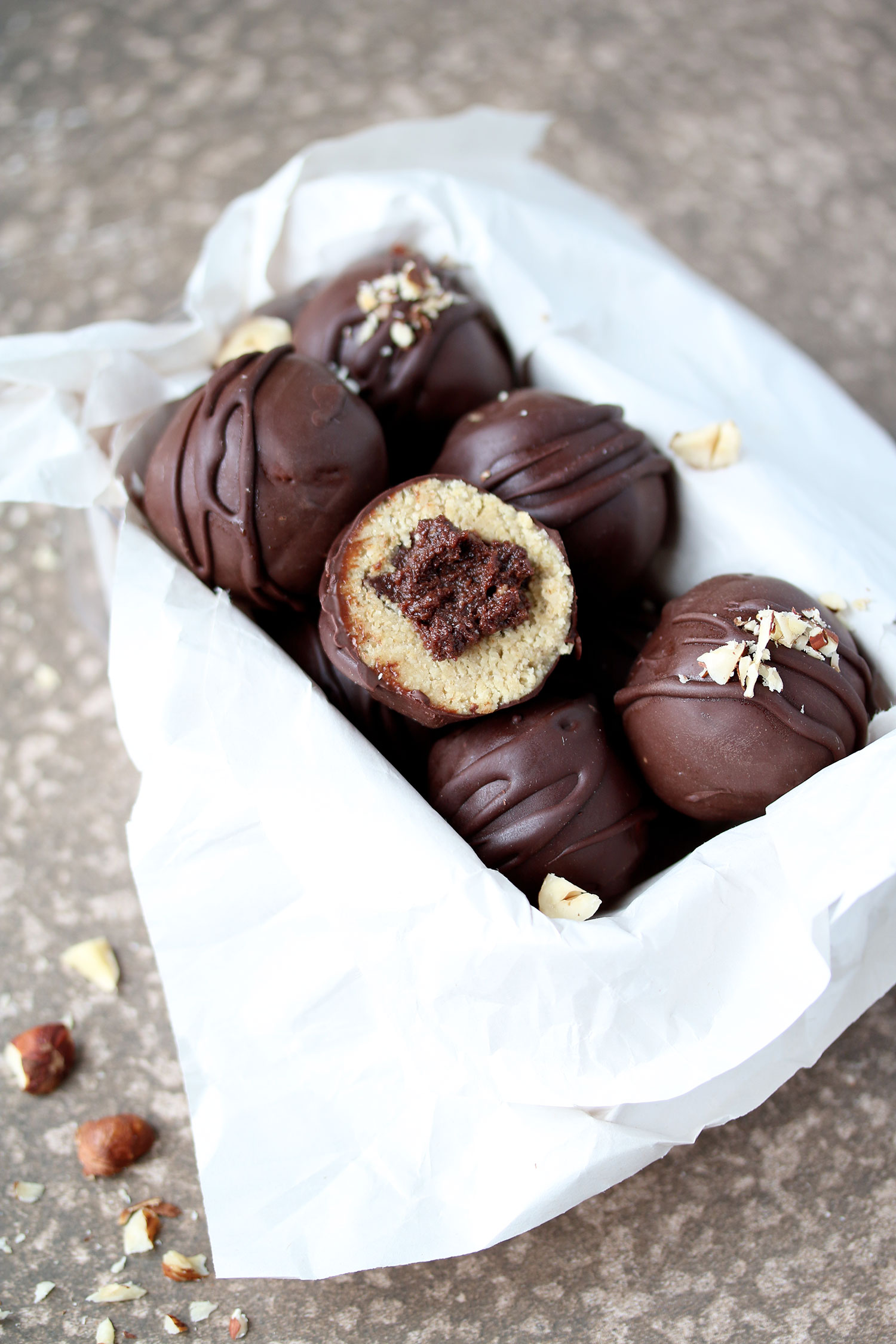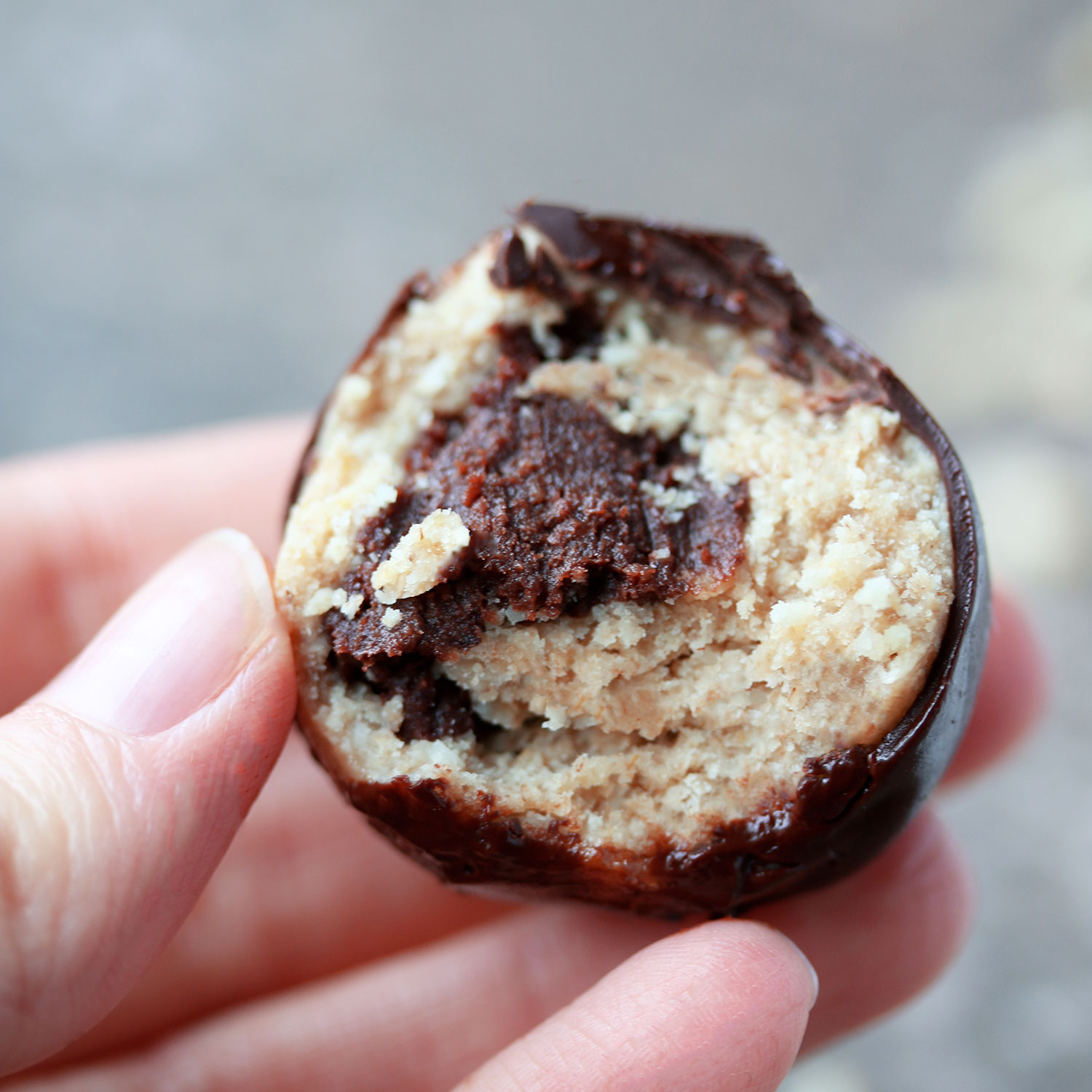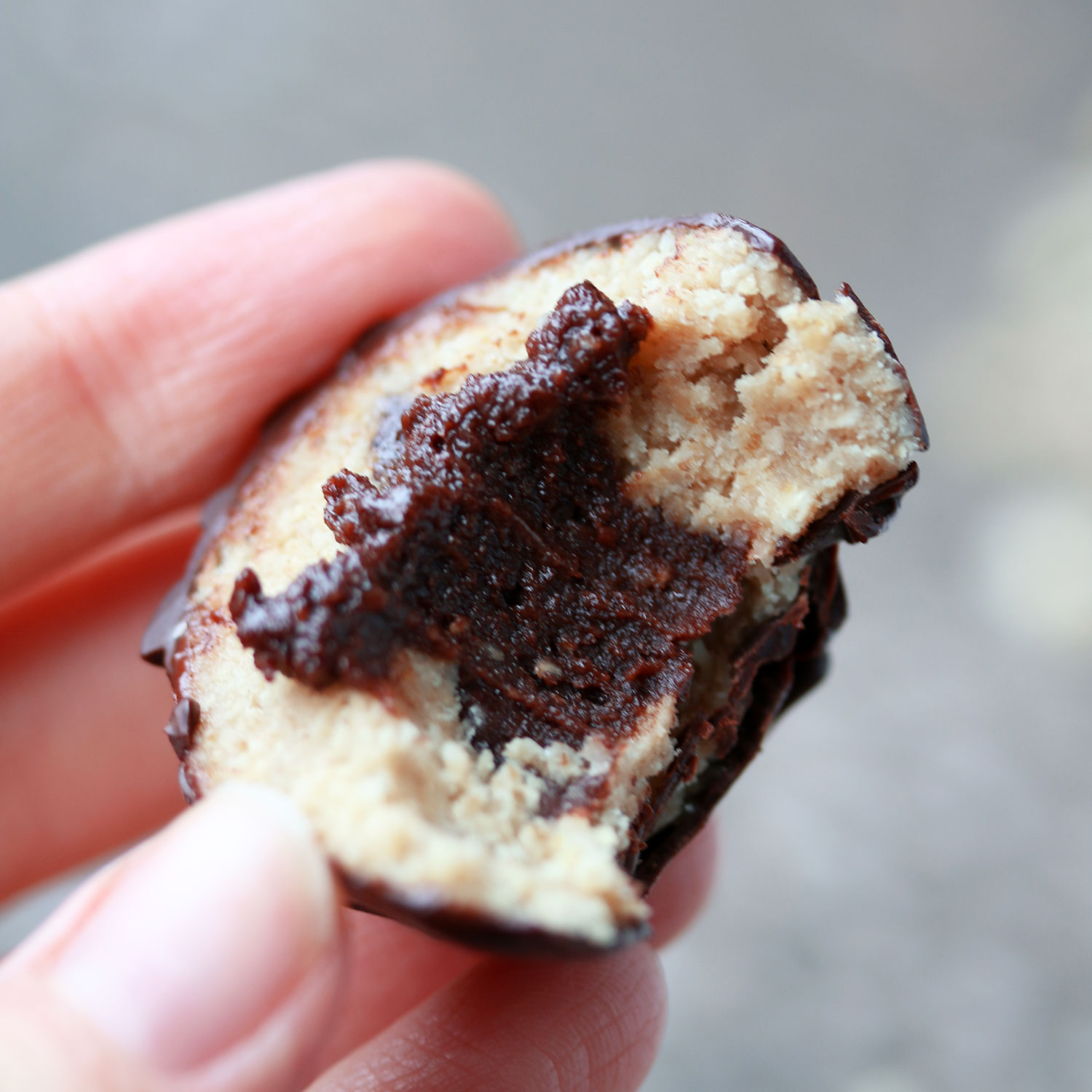 It's so easy for me to whip up a really quick batch now in my trustee Optimum G2.3 blender. It literally took a couple of minutes of blending time to achieve a silky smooth finish. Really handy when you don't have much time (or patience!).
So I after feeding my Nutella cravings, I still had some left over that needed to be eaten, so I decided to create these Nutella stuffed cookie dough balls. No bake and really easy to make with only a few ingredients that I had in my cupboard like oats, ground almonds, coconut oil and maple syrup. They turned out so lush and delicious!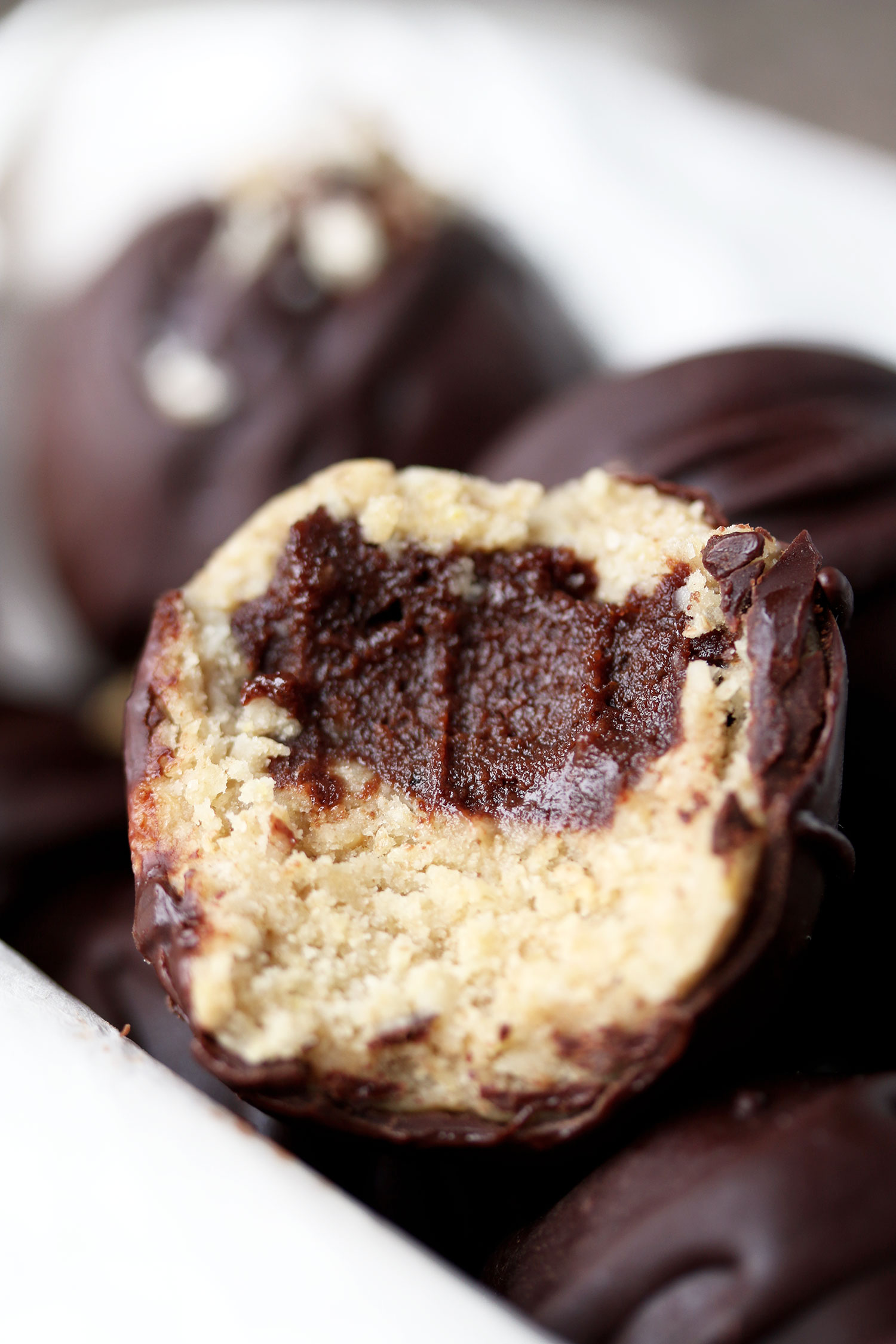 ---
'Nutella' Stuffed Cookie Dough Balls
Makes: 8
Ingredients:
1 cup (110g) oat flour – ground plain oats into a flour in a food processor. Use gluten-free if allergic/intolerant
1/2 cup (50g) ground almonds
1/4 tsp salt
2 tbsp maple syrup
4.5 tbsp coconut oil
4 tsp Homemade 'Nutella'
Dairy-free dark chocolate, melted
Method:
Create the filling by taking about 1/2 tsp of the Nutella for each cookie dough ball and placing it on a plate covered with parchment paper. Try to make it as round as possible. Freeze for about an hour.
In a large bowl, mix together the oat flour, ground almonds and salt.
Fold in the maple syrup and coconut oil. Mix to combine into a dough consistency.
Shape into walnut sized balls. Press the frozen Nutella filling into the ball and roll until the Nutella is in the centre of the ball.
Freeze for a couple of hours.
Dip each cookie dough ball in the melted chocolate, then chill in the fridge until set.
Enjoy!
---