Healthy Homemade Nutella
Who doesn't love Nutella? Every household seems to have a jar or two stored away in their cupboard.
When you think of Nutella, you think 'hazelnuts+cocoa', but when you look at the ingredients a typical jar is made up of only 13% hazelnuts! In fact, the first 2 ingredients are sugar and oil! That's not to say you cannot enjoy it from time to time as part of a balanced diet, but I definitely wouldn't recommend having it on a daily basis, especially not for breakfast!
If you do want to enjoy Nutella everyday, why not make your own healthy version that tastes equally as good! At least then you know you're giving your body what it needs in the form of nutrients and healthy fats whilst at the same time treating yourself…guilt-free!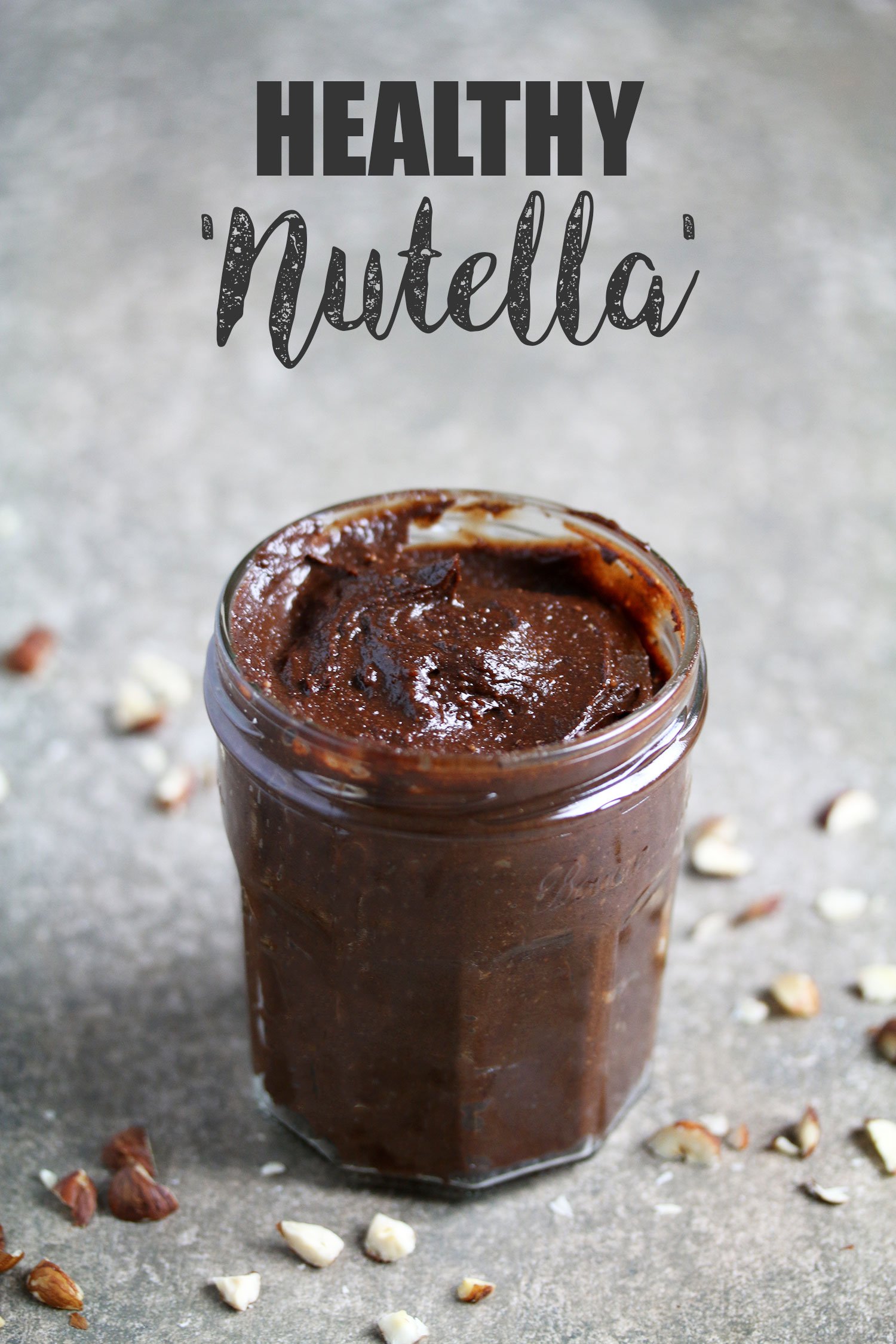 My healthy homemade Nutella, or 'No-tella' as some refer to it is primarily made up of hazelnuts. I add in a little extra coconut oil for a smoother finish.
Overall, this healthy homemade Nutella is packed full of nutrition and not just empty calories.
There are so many ways to enjoy this healthy homemade Nutella: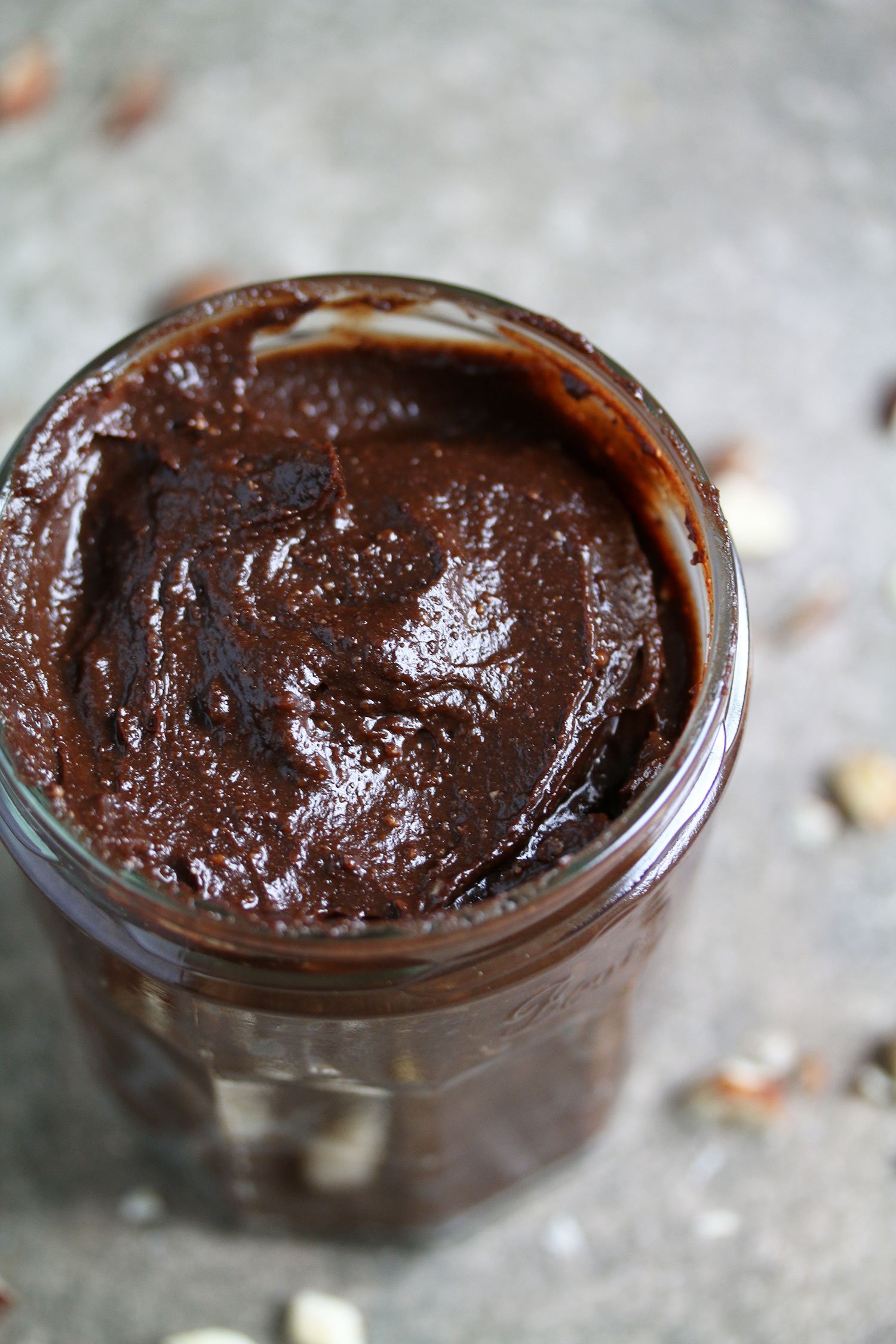 ---
Healthy Homemade Nutella
1 cup (125g) hazelnuts
4 tbsp cacao or cocoa powder
4 tbsp milk (I used unsweetened almond milk, but any kind will work)
4 tbsp coconut oil, melted
4 tbsp maple syrup (or any other liquid sweetener like honey, rice syrup…etc)
1/2 tsp vanilla paste (or 1 tsp vanilla extract)
1/4 tsp salt
Method:
Preheat your oven to 200°C/400°F
Evenly distribute the hazelnuts on a baking sheet lined with parchment paper. Roast for 8-10 minutes
Leave to cool slightly, then start removing the skin by rubbing the hazelnuts between your fingers. Some patches may be stubborn so don't worry if it doesn't all come off. Just try to remove as much of the skin as possible.
Transfer all the ingredients into a high powered blender or food processor. I'm using my Optimum G2.3 blender which took me about a minute of blending time to achieve the results. If you're using a food processor this may take slightly longer. You may have to pause and scrap down the sides to help the process along.
Transfer into a jar. I like to store mine in the fridge to keep it fresh
---
Share This Post