Mini Spider Pizza Bites
Keeping with the Halloween theme, I want to share with you these delicious mini pizza bites that look like they have creepy crawly spiders on.
I know I already posted a Halloween themed recipe yesterday featuring spiders, or a spider web to be more precise, but lets face it – ghosts and monsters may seem scarier, but how often do you come across one of those? Spiders on the other hand are very much real and all of us will come face to face with at least one,more realistically a hundreds, in our lifetime.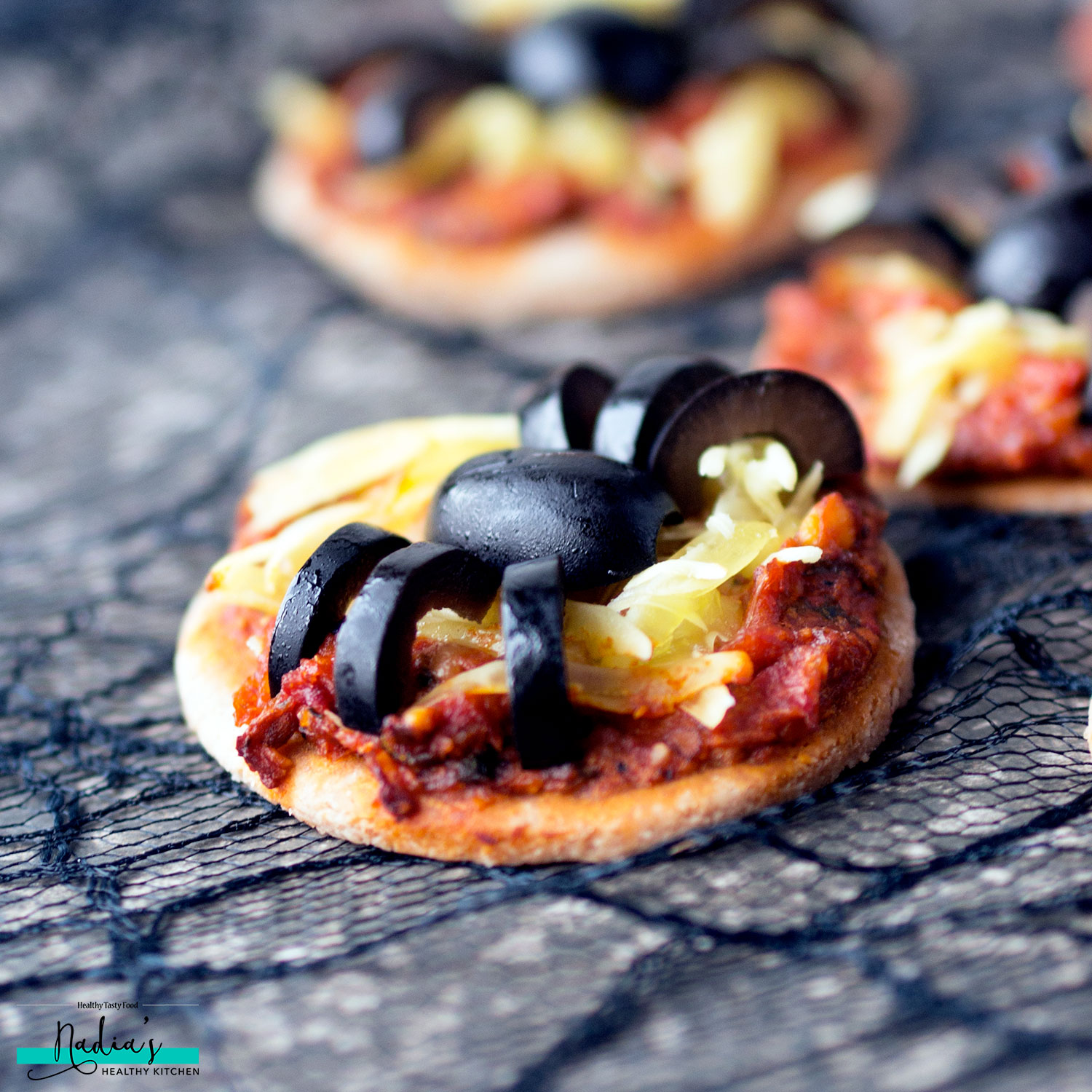 Arachnophobia – the fear of spiders, is one of the most common phobias, so it only seemed appropriate, if not also a little mean, to focus on spider recipes for Halloween.
These mini spider pizza bites are perfect for any Halloween party – whether it's for kids OR adults! Made with a gluten-free base, a homemade sun-dried tomato pesto, topped with vegan cheese, and decorated with spiders made out of a humble black olive.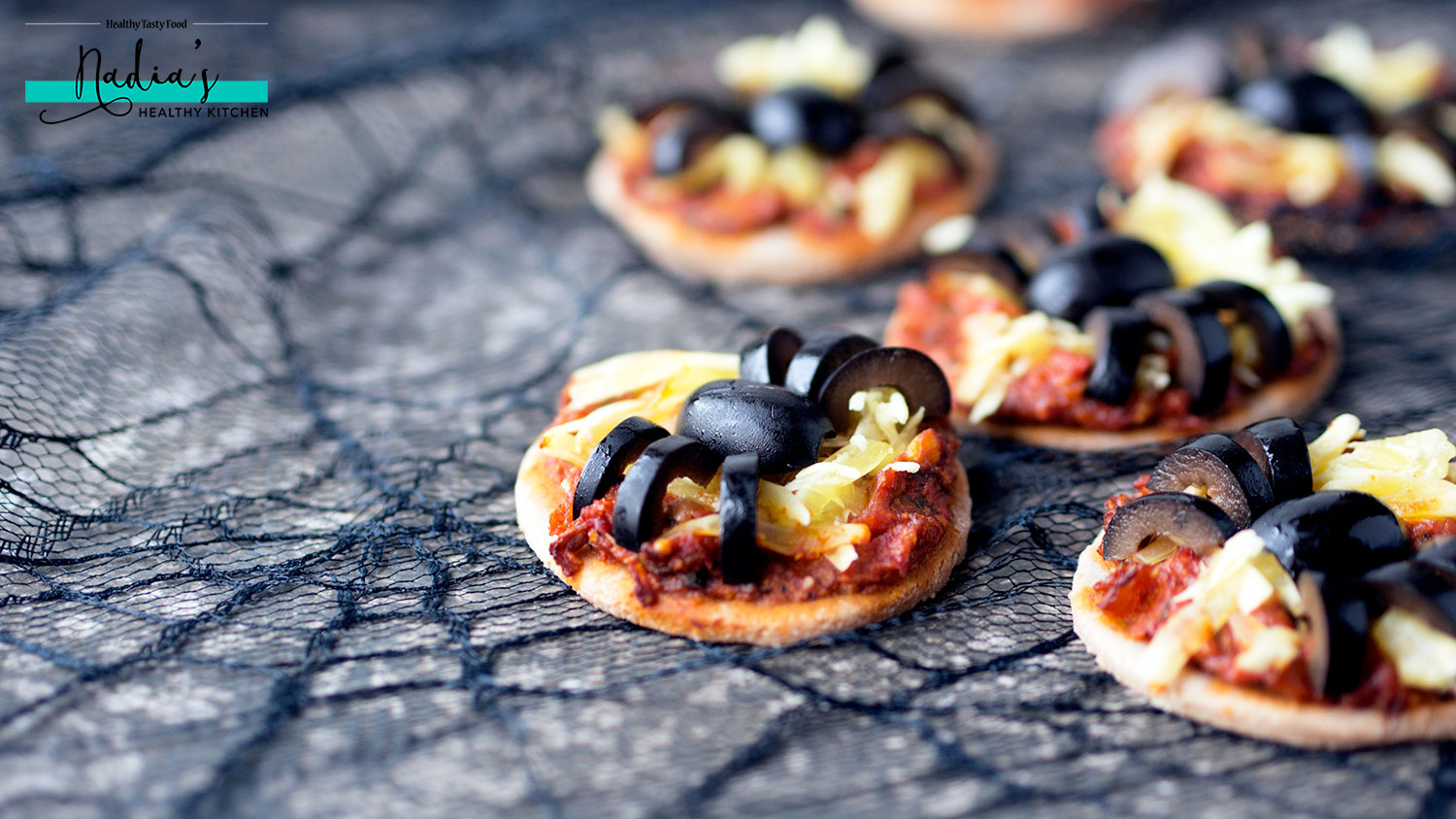 Mini Spider Pizza Bites
2016-10-28 13:34:13
Serves 10
For the base
1/2 cup (80g) buckwheat flour
1/4 cup (25g) ground almonds
1/2 tsp baking powder
1/4 tsp salt
1 tbsp coconut oil, melted
3-4 tbsp water
Instructions
In a bowl, mix together the first 4 base ingredients, then pour in the coconut oil and 3 tbsp water.
Mix until you have a dough that holds well together. If the dough is still dry, add more water as needed, 1/2 tbsp at a time.
Sprinkled some buckwheat flour on a clean surface and roll out your dough.
Use a round cookie cutter to create your mini pizza bases.
Place on a baking sheet covered with parchment paper
Spread some sun-dried tomato and top with shredded vegan cheese.
Bake for 10 minutes.
To make the spiders
Cut each olive in half then divide one of the halves into 4 (to create legs)
Place one half in the middle of the pizza and then arrange 3 of the small slices on each side so each spider has 6 legs.
Enjoy!
Nadia's Healthy Kitchen https://nadiashealthykitchen.com/
If you liked this
mini spider pizza bites
you may also like my
Spider Web Truffles