Jamie Oliver's Everyday Super Food
Jamie Oliver has a special place in my heart. It's not only because of the fact that he creates the most amazing, mouth watering recipes, but he also has the most likeable personality. I love how his passion for food and what he does radiates when he's on screen. I also admire the issues he stands for from trying to better the food served to school kids to more recently tackling the over consumption of sugar issue that's making our nation sick!
It makes me so happy seeing such a public and influential figure in the food sector spreading awareness about such an important issue that most people are not even aware of, or choose to ignore. This habit is causing so many diseases that can be easily improved or at least managed by a change of diet and exercise. If you haven't yet watched his channel 4 programme about sugar (Jamie's Sugar Rush), I urge you to do so ASAP! The playback is available to watch on AlL 4 (UK).
Also make sure you check out Jamie's Super Food 6-part series on channel 4 on Monday evenings at 8PM where he explains the inspirations behind the book's recipes as well as showing you how to cook up 3 recipes in each episode.
I was so excited to learn that Jamie had a new cookbook coming out – a book dedicated to healthy and nutritious recipes that are not only good for you, but also taste amazing and are easy to make. You know how I'm all about healthy, easy and delicious recipes. I almost feel like this book was made for me haha!
Here's a breakdown of what I like about Jamie Oliver's Everyday Super Food Book:
The recipes are super easy to follow.
Most of them take very little time to prepare – so it's great for busy people who are trying to eat healthier.
Full of gorgeous photos (very important in a cookbook in my opinion!) and all the photography was done by Jamie himself, which I think is a really nice touch and makes the book more personal.
There is a good balance between vegetarian and meat recipes so there is something in there for everyone. Although I would say a lot of the meat recipes can easily be substituted with non-meat ingredients like tofu or beans.
The recipes are full of colourful and varied ingredients.
Each recipe comes with its own nutritional breakdown (calories, carbs/sugar, fat/sat fat, protein, fibre), which is really handy if you're trying to lose weight or just want to keep an eye on your calorie intake.
The message behind the book is to eat a varied diet and try to cram in as much nutrition as possible, but it also reminds us not to be too strict with our diet, which I completely agree with and live by. As long as you're eating lots of nutritious foods throughout the week, it's OK to indulge every now and then, because then you're feeding your soul – as long as it doesn't make you feel ill afterwards, of course!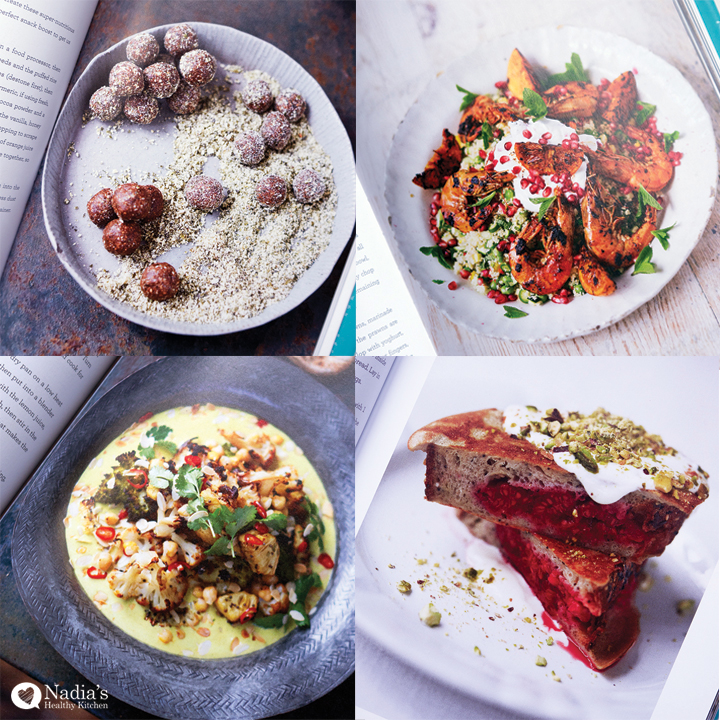 Jamie's PR team was very kind to allow me to share one of the book's recipes with my readers. I went for the SPELT SPAGHETTI, VINE TOMATO AND BAKED RICOTTA recipe, because we all know Jamie's pasta recipes are the best!
This was the first recipe I tried from the book and even though the ingredient list is fairly short, the end result is packed full of flavour from the fresh ingredients. The thyme, garlic and lemon add so much depth while the chilli adds the most beautiful kick of heat.
I think next on the list has to be the – Sizzling Moroccan Prawns with Fluffy Couscous & Rainbow Salsa – and – Berry Pocket Eggy Bread with Pistachios, Yogurt, Honey & Cinnamon – don't they sound dreamy?!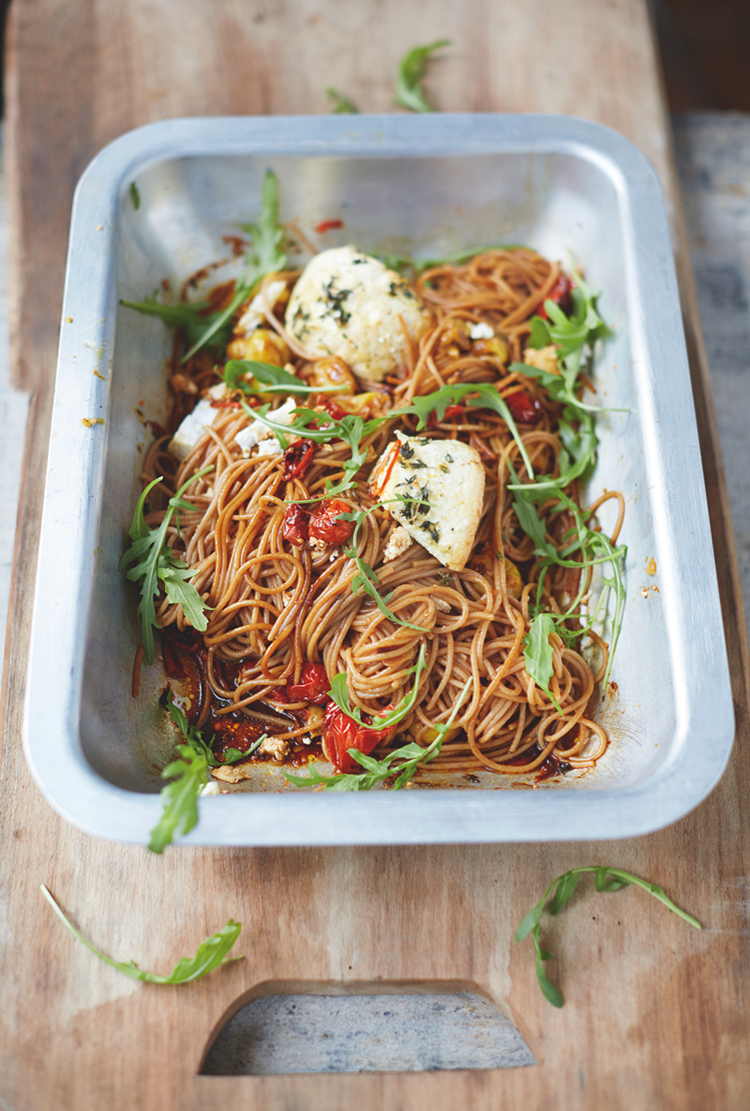 Spelt Spaghetti, Vine Tomatoes and Baked Ricotta
2015-09-16 10:22:52
Serves 4
Ingredients
Olive oil
½ a bunch of fresh thyme (15g)
4 cloves of garlic
½–1 fresh red chilli
1 lemon
500g ripe mixed-colour cherry tomatoes, on the vine
250g best-quality ricotta cheese
320g dried spelt spaghetti
4 handfuls of rocket
Optional: balsamic vinegar
Instructions
Preheat the oven to 180°C/350°F/gas 4. Pour 3 tablespoons of oil into a small bowl. Run the bunch of thyme under a hot tap for 3 seconds to reawaken it, then shake dry and strip the leaves into the oil. Peel the garlic, then finely slice it with the chilli and add to the bowl. Finely grate in the lemon zest, add a pinch of sea salt and black pepper and mix together. Lay the cherry tomatoes in a 30cm x 40cm baking tray. Rub the flavoured oil all over the ricotta and place in the centre of the tray, then gently rub the remaining oil over the tomatoes. Add a splash of water to the tray, place in the oven and roast for 45 minutes, then remove. With 10 minutes to go, cook the spaghetti in a pan of boiling salted water according to the packet instructions.
Lift the ricotta out of the tray, then shake the tomatoes off the vines, discarding the stalks. Add half a mug of pasta water to the tray and gently shake to loosen all the sticky goodness from the base. Drain the spaghetti and toss straight into the tray with a squeeze of lemon juice, season to perfection, then break that beautiful ricotta over the top. Sprinkle over the rocket, toss together well, then serve. My missus likes this with a little drizzle of balsamic, too.
Nutritional Information
Calories: 492kcal
Protein: 16.3g
Carbs: 61.7g
Sugar: 9.2g
Fat: 18.9g
Sat Fat: 5.8g
Fibre: 7g
UK Health Blog - Nadia's Healthy Kitchen https://nadiashealthykitchen.com/
Now onto the GIVEAWAY!
Enter this giveaway for a chance to win 1 of 2 Jamie Oliver's Everyday Super Food cookbooks by entering the giveaway below.
Giveaway Rules
Only 1 entry per person allowed.
Winner must be 18 or over.
Open to UK residence only.
No cash alternative.
The prize will be sent directly from Jamie Oliver's PR team.
Nadia's Healthy Kitchen reserves the right to change, amend or withdraw this giveaway without notice.
If the winner does not respond within 7 days, another winner will be chosen.
Closes at 11:59pm UK time on 18th October.
Jamie Oliver's PR team sent me a free copy of the book to review and 2 copies to give away to my blog readers. All the views are my own honest opinions.
This post contains affiliate links. If you click and end up purchasing items I'll receive a few pennies. You will not be charged extra.
You can get the book here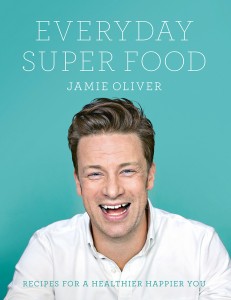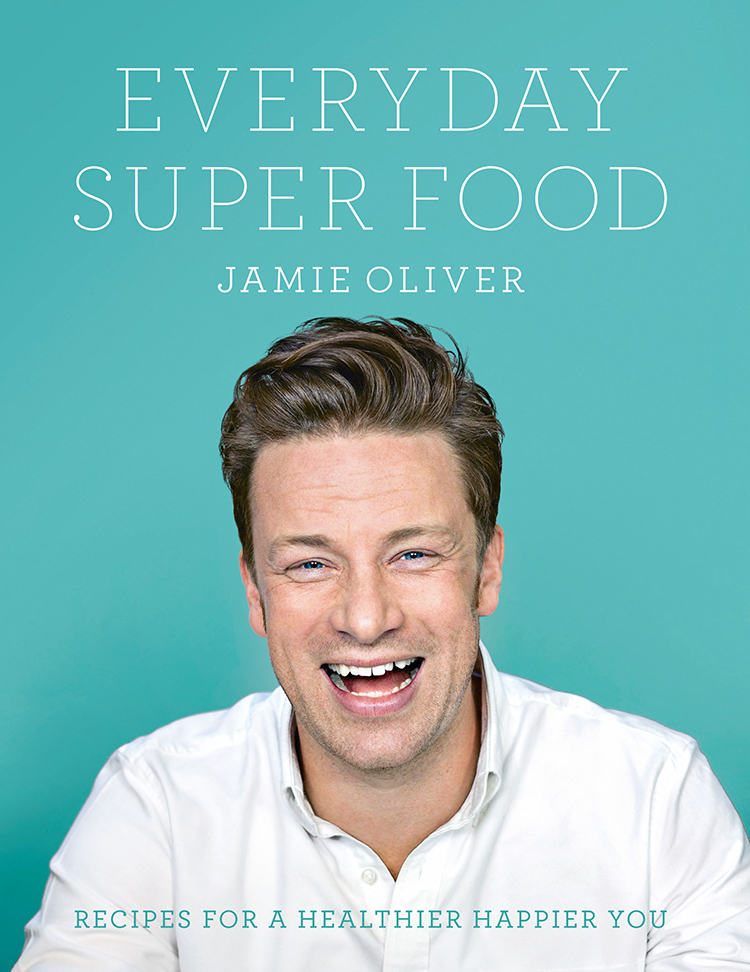 Share This Post