Healthy Oat Waffles
What's so special about waffles? I never really saw what all the fuss was about, until now! Since hubby was given a waffle maker for his birthday, I tried it for the first time and fell in love! Pancake weekends are now referred to as waffle weekends! Don't get me wrong, I will always love my pancakes. The thing about waffles, and it's something that you can never get with pancakes, is their crispiness.
When I say waffles I'm not talking about the ones that you buy ready made at the super market, which are basically made of highly processed, bleached white flour, fat, sugar and other junk. I'm talking about a low GI, high fibre option that won't send your blood sugar soaring only for it to come crashing down again an hour later making you feel sluggish, moody and hungry again!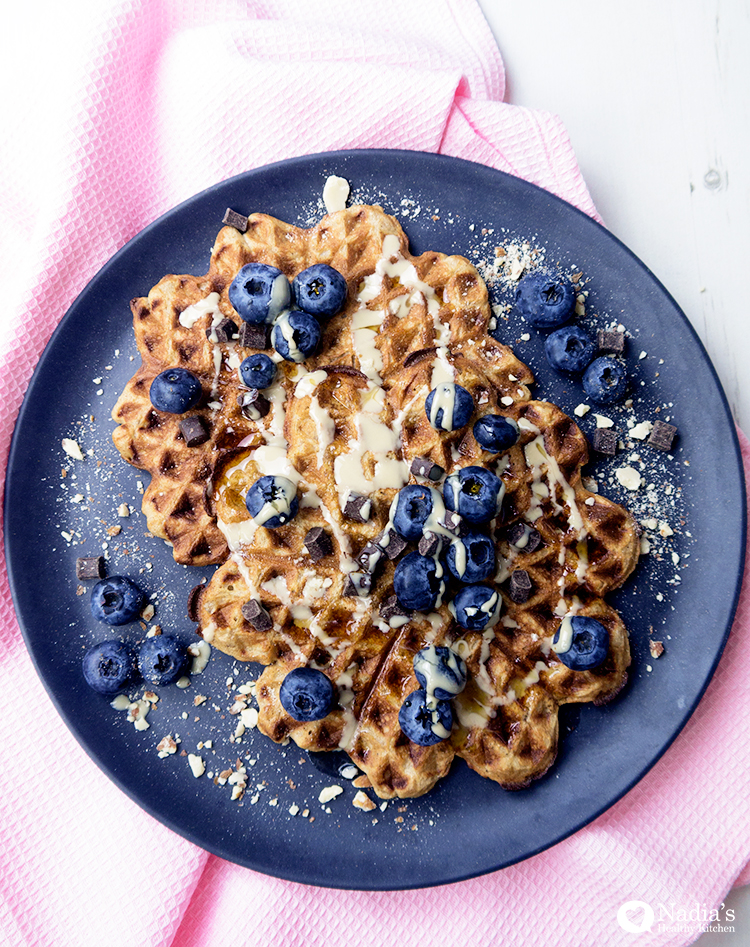 Oats is an amazing breakfast ingredient. It's actually been referred to as a 'superfood' although I don't agree that any one food is super, but certain foods are definitely much better and more beneficial than others, oats are one of those awesome nourishing foods. It's also cheap and anyone can get hold of it.
I use oat flour in so many of my recipes, whether for breakfast (like my Strawberry Choc Chip Pancakes or Porridge), in baking (like in my Vanilla Matcha Cupcakes) or basically any other recipe that calls for flour like in burgers or quiche crusts. You can make your own by simply blitzing plain oats (use gluten-free is necessary) in a food processor or blender.
These healthy oat waffles are gluten-free, dairy-free and can easily be made vegan by using a chia egg (mix 1 tbsp chia seeds with 3 tbsp water and leave to set for 10 minutes) instead of a regular egg. I've tried many different variations and so far this recipe has worked best for me so I hope you like it!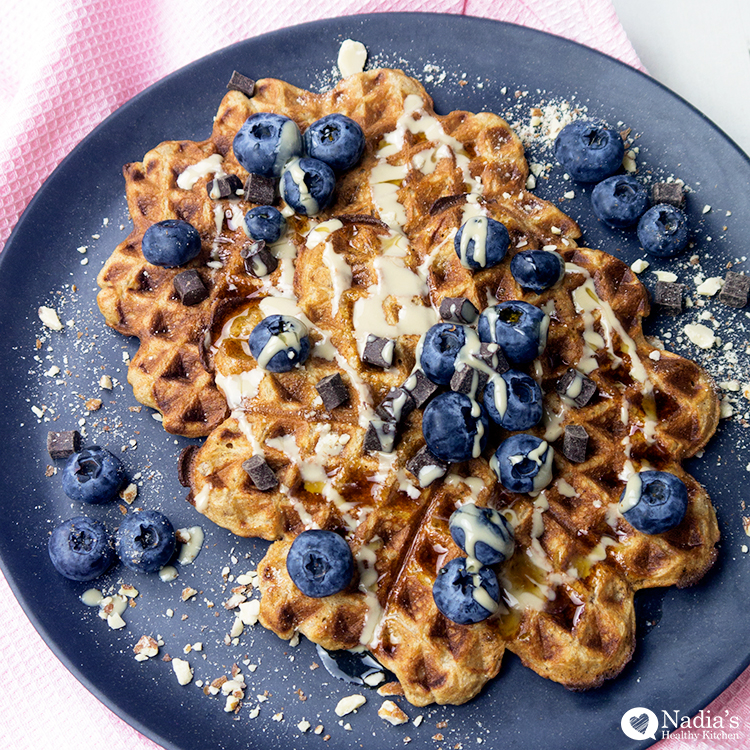 Healthy Oat Waffles (Gluten-free)
2015-09-11 11:45:05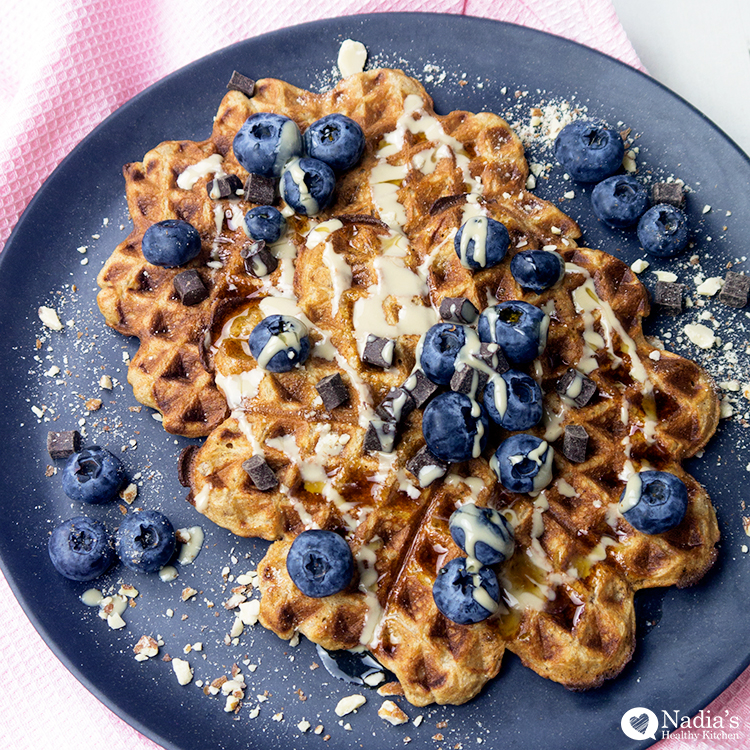 Dry Ingredients
3/4 cup oat flour (Use gluten-free oats if necessary)
1 tbsp coconut sugar - you can use brown or regular sugar*
Optional - 1 tbsp stevia If you want extra sweetness or you can add more sugar instead.
1 tsp baking powder
1/4 tsp salt
1 tsp cinnamon
Wet Ingredients
2 tbsp oil - any type
6 tbsp (1/3 cup + 1 tbsp) milk - I used unsweetened almond milk but any type will work
1 egg - I've also tried a chia egg and it worked
* I've tried this recipe using honey which worked but the texture wasn't as crispy
Instructions
In a large bowl mix together the dry ingredients.
Mix in the oil, milk and then add in the whisked egg or chia egg.
Lightly oil your waffle maker then turn it on. Cook waffles according to waffle maker instructions. I added about 1/3 cup of the batter for each waffle (my waffle iron makes 6.5 inch waffles). I cooked them for around 3 minutes. I would suggest that you keep an eye on your waffles after they've been in for 1 minute and take them out once they've browned.
To make them extra crispy - preheat your oven to 180*C/350*F and bake them for a few minutes until the edges look crispy.
I like to serve mine with a drizzle of tahini, fruit, nut and cacao nibs but you can top with whatever your heart desires.
Enjoy!
Nutritional Information (estimated per waffle)
Calories: 213 calories
Protein: 5g
Carbs: 21.5g
Fats: 12.5g
Fibre: 2.8g
Nadia's Healthy Kitchen https://nadiashealthykitchen.com/
This recipe makes 3x 6.5 inch
healthy oat waffles
. You can easily double up the recipe if you're making it for more than 2-3 people.
Here's a few more awesome waffle recipes