Vanilla Matcha Cupcakes
When given the option, I would always choose a muffin over a cupcake. To me, cupcakes are usually dry and have little flavour and the frosting is way to sweet and sickly. Am I the only who thinks this? Hmm probably! Muffins on the other hand are usually dense, rich and bursting with flavour!
I wanted to recreate something in between the two – a rich, dense sponge topped with a swirl of 'less sweet' frosting, but not too much of it so it's less overpowering and lighter. So basically I wanted a denser cupcake with a lighter frosting and after trialing these vanilla matcha cupcakes a few times I can say I'm now happy with the results!
I was sent some matcha powder from Hybrid Herbs and was dying to try it in my baking/recipes. I had wanted to try matcha for the longest time but always felt it was way too expensive so kept putting off buying some not realising how little you actually need to use to benefit from the goodness it has to offer. A little goes such a long way, so even though you may have to spend 20 odd pounds for a pot, it really will last you ages! Matcha offers a wealth of health benefits – it has a high density of antioxidants and it's also high in theanine which is shown to boost mood, improve mental focus and reduce stress.
To make the gluten-free sponge, I'm using a mixture of ground almonds and oat flours (ground oats). I tried to make these cupcakes vegan by using a chia egg instead of a regular egg but I wasn't completely happy with the results. They tasted amazing and the texture was good but the top of the cupcakes were a little bumpy and I wanted a smoother finish to pipe the frosting on top, so I tried a regular egg and was much happier with the way they looked. You can totally use a chia or a flax egg, I didn't merely for cosmetic reasons!
These healthy vanilla matcha cupcakes make a great guilt-free treat or an awesome edible gift. They would also make a super cute addition to birthday parties and celebrations.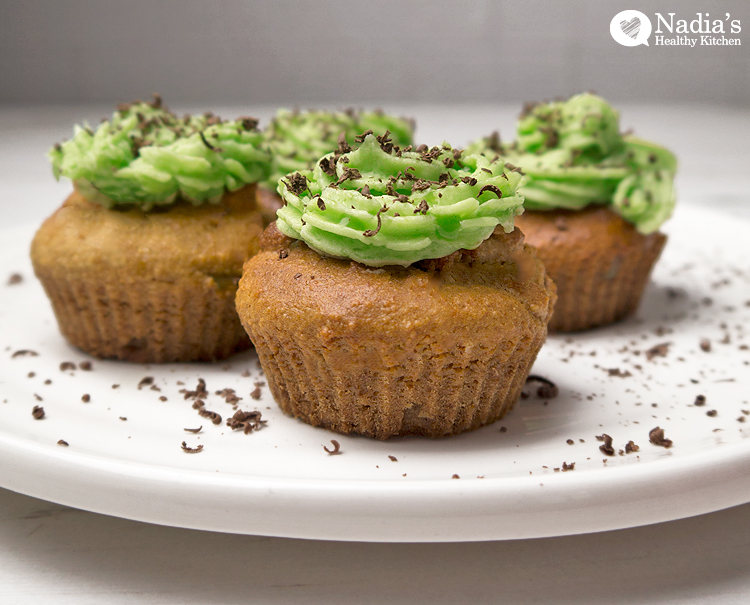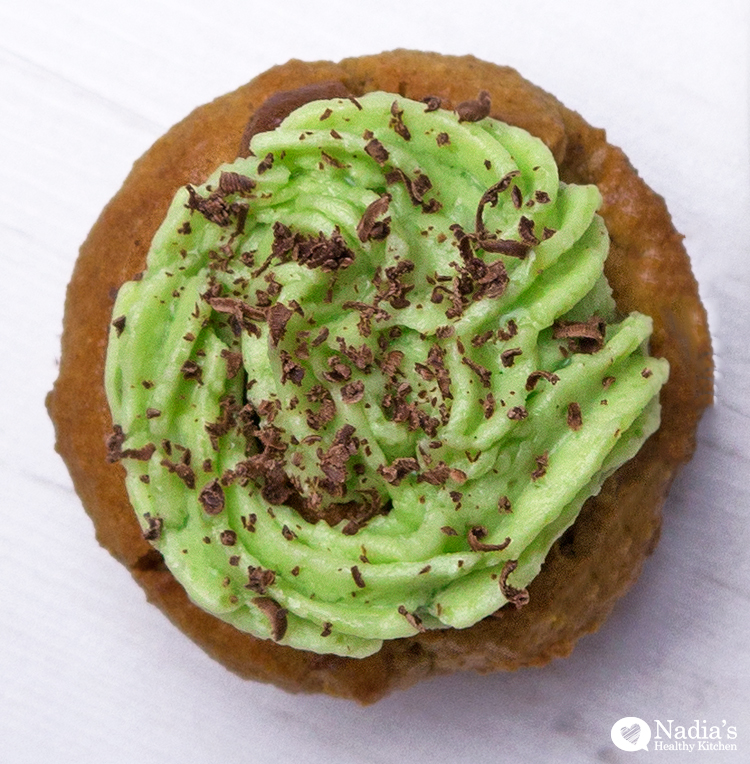 Vanilla Matcha Cupcakes
2015-05-22 10:53:44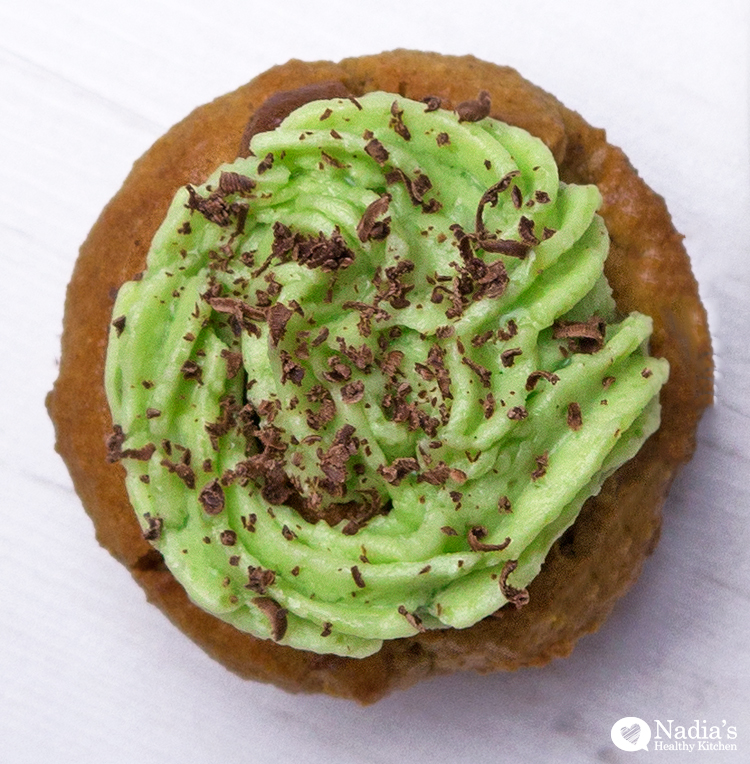 Serves 12
For the cupcakes
1 1/4 cup oat flour
1 cup ground almonds
1 egg
1/3 cup milk (I used hemp milk)
1/4 cup oil (coconut, rapeseed...etc)
1/4 cup honey (or maple syrup, rice syrup...etc)
1/2 tsp baking powder
1/2 tsp baking soda
1/2 tsp salt
1 tsp vanilla extract
For the cupcakes
Preheat your oven to 180*C (160*C fan assisted)/350*F
In a large bowl, mix together the oat flour, ground almonds, salt, baking powder and baking soda.
In a separate bowl mix together the oil, egg, milk, honey and vanilla.
Pour the wet mixture into the bowl of dry ingredients and mix until well combined.
Divide the mixture between 12 cupcake cases.
Bake for 25 minutes.
Leave to cool completely.
For the frosting
Using an electric mixer, whisk together the coconut oil and stevia or powdered sugar until smooth. The coconut oil has to be sold for this to work so if your coconut oil is soft at room temperature, place it in the fridge it firms up
Add the matcha powder and whisk again until the colour is evenly distributed.
Once the cupcakes have cooled down completely, start piping the frosting on top
Store the cupcakes in the fridge for the frosting to set.
Enjoy!
UK Health Blog - Nadia's Healthy Kitchen https://nadiashealthykitchen.com/
Share This Post