Healthy Chocolate Chip Pretzel Cookies
Mmm cookies! If someone asked me if I was more of a cake girl or cookie girl, I would most likely say cookie girl! Of course it does depend on the cake/cookie, but overall I'm definitely more partial to a good cookie, especially when it's chocolate chip and homemade!
What I'm not a fan of are those large American style cookies that you get from supermarkets, bakeries and coffee shops. Those oversized, sickly sweet, fat laden cookies that don't have much flavour to them other than the taste of sugar!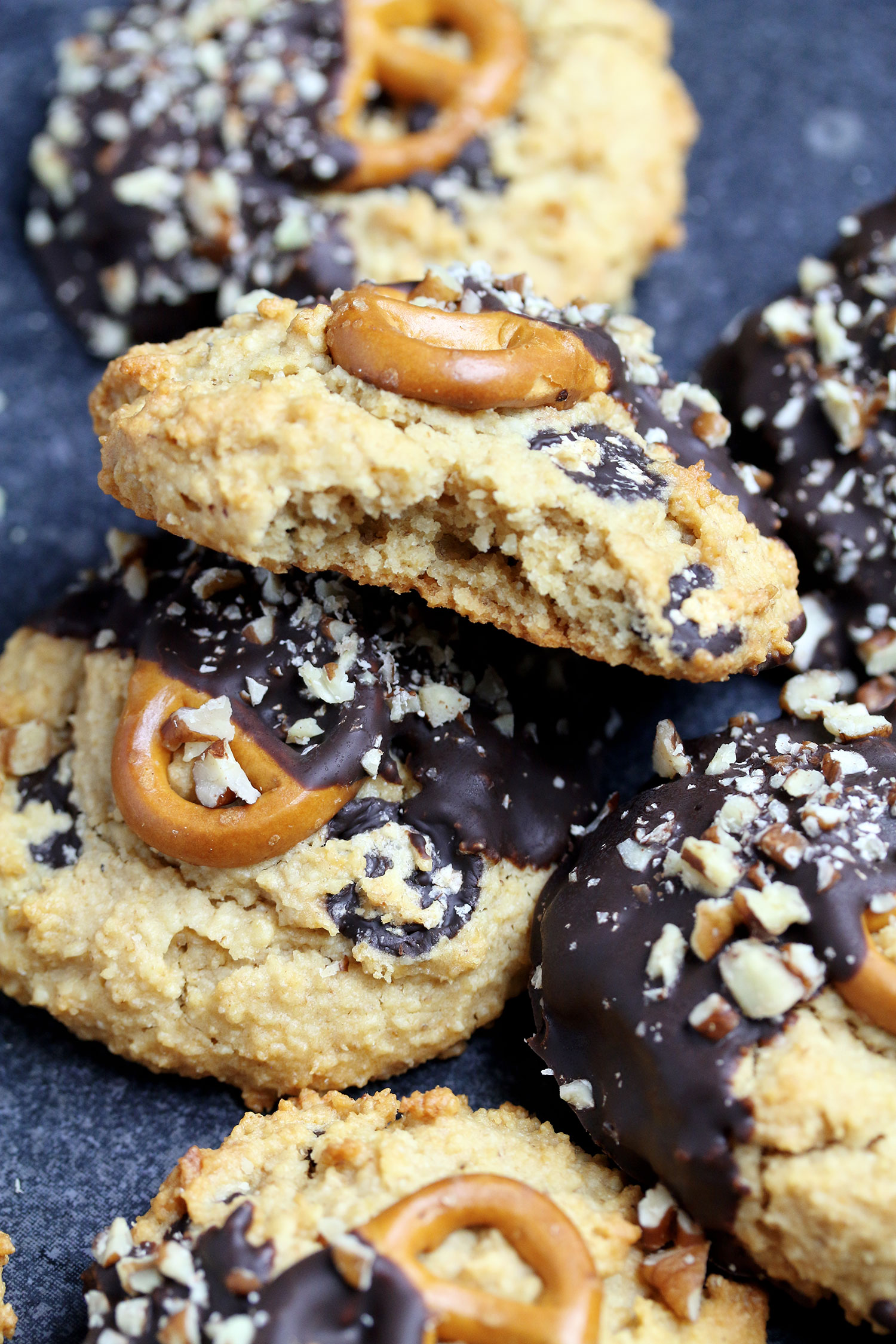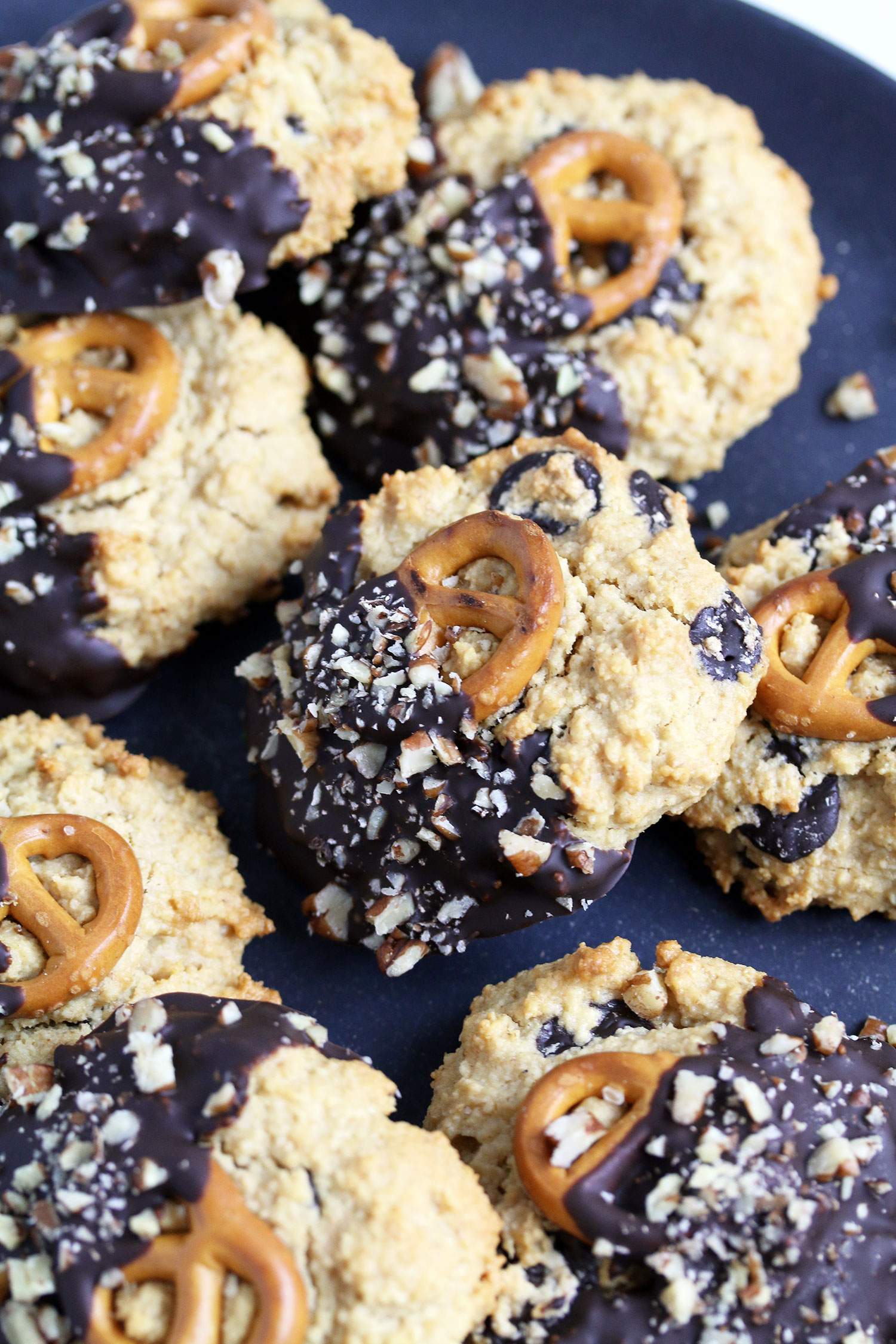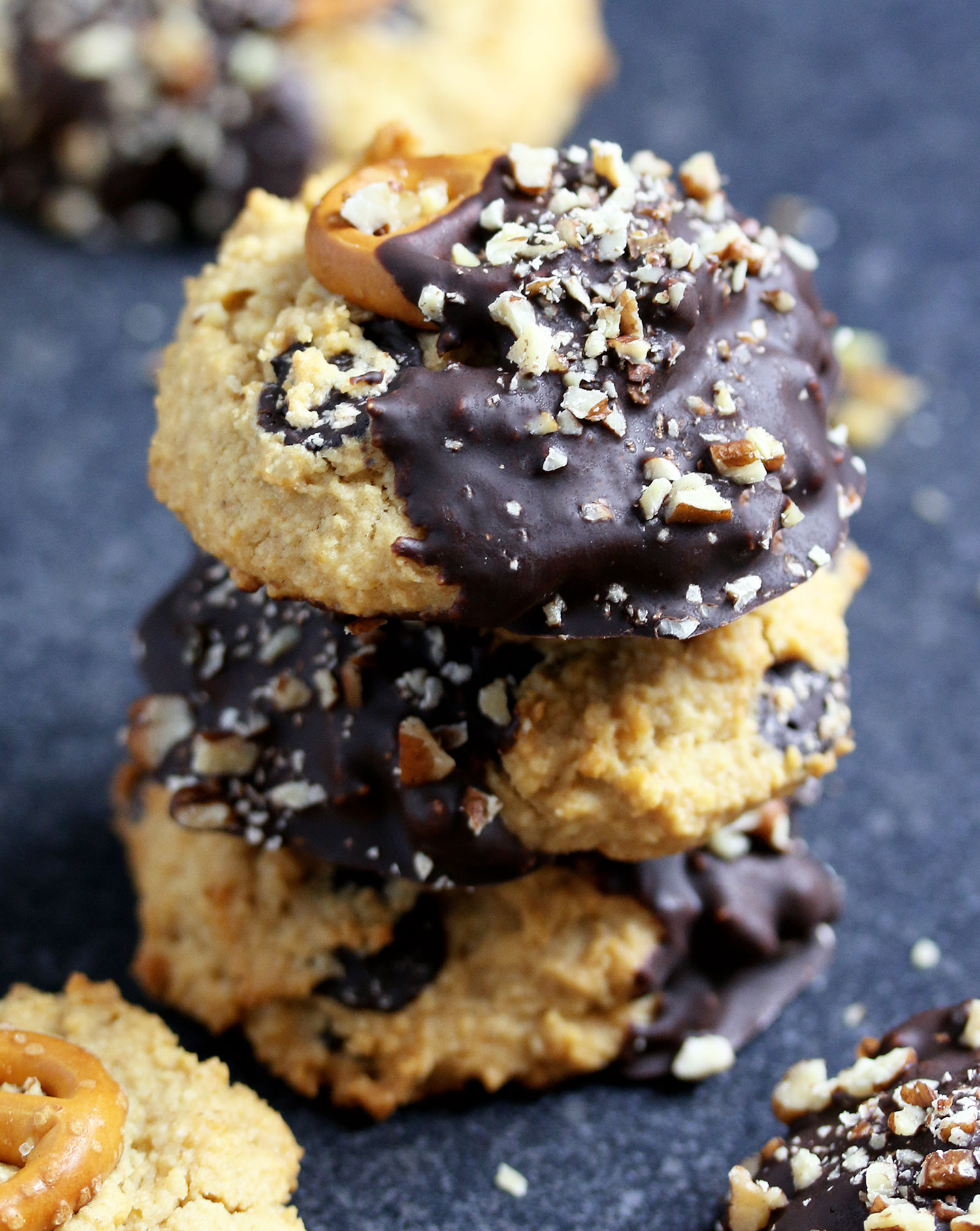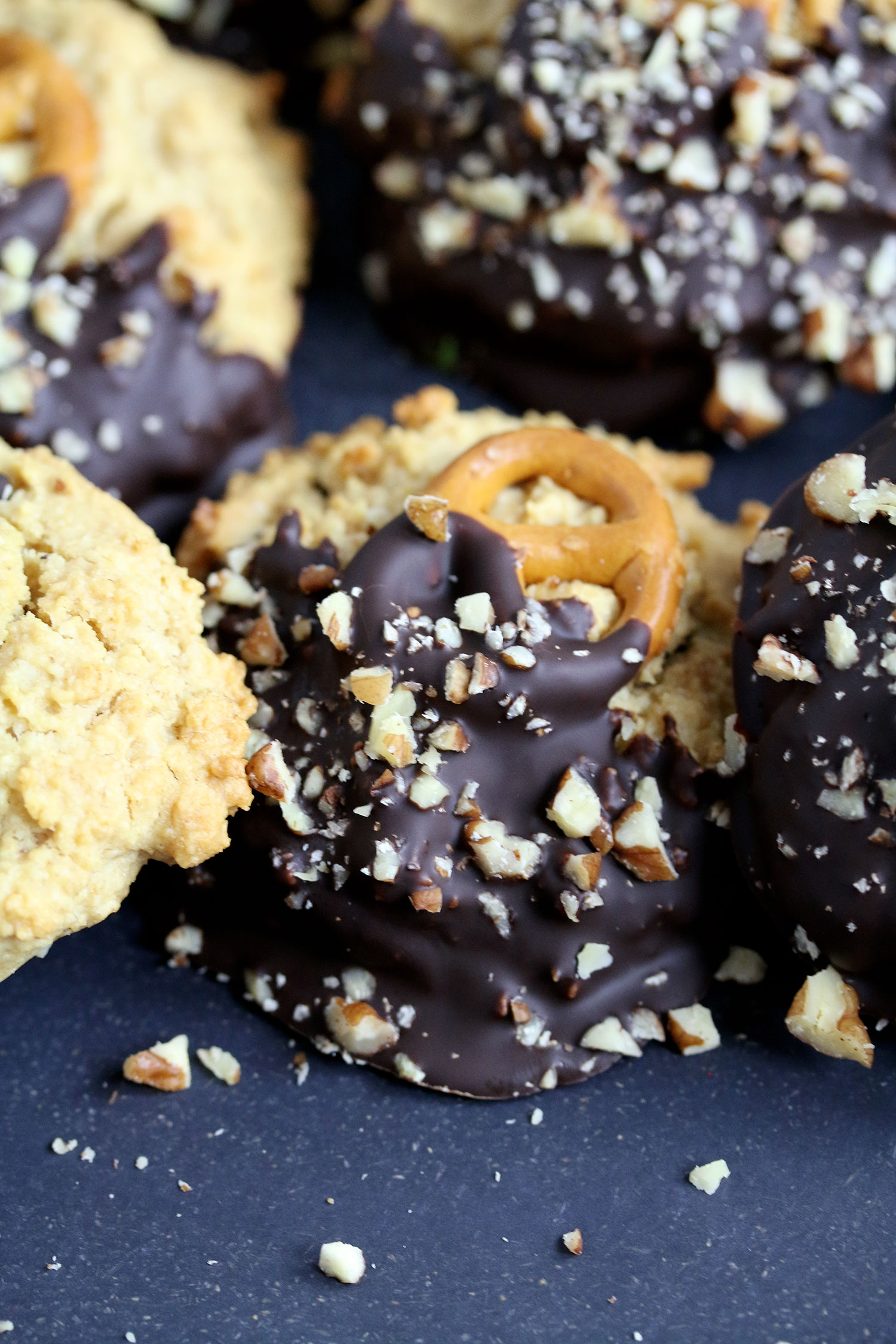 These healthy chocolate chip pretzel cookies are lower in sugar, fat and are made using a mix of oats and ground almonds. With added dairy-free dark chocolate chips, topped with gluten-free pretzels and dipped in melted chocolate to make them that bit more morish!
Perfect with a cup of tea in the afternoon or as a weekend treat 😀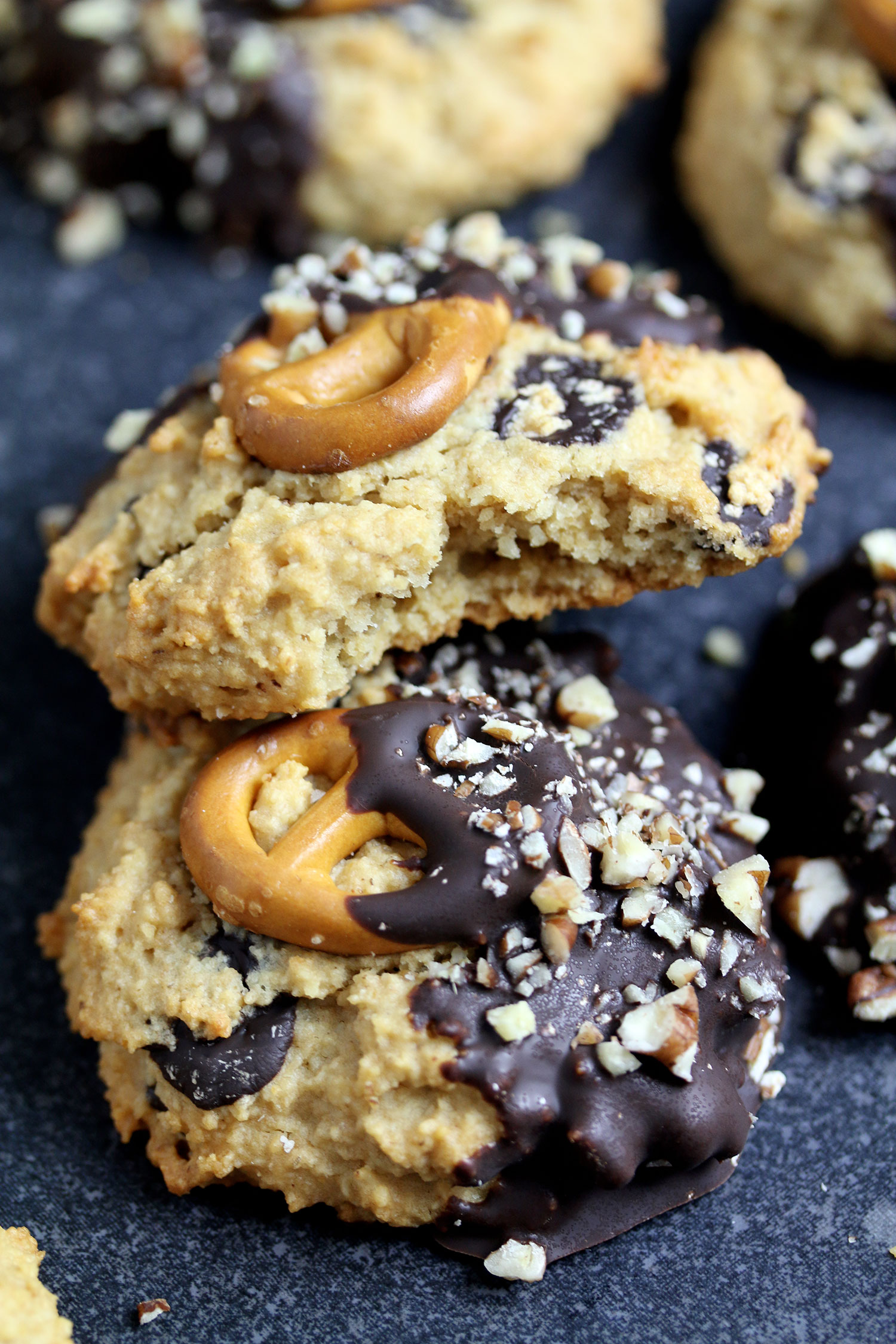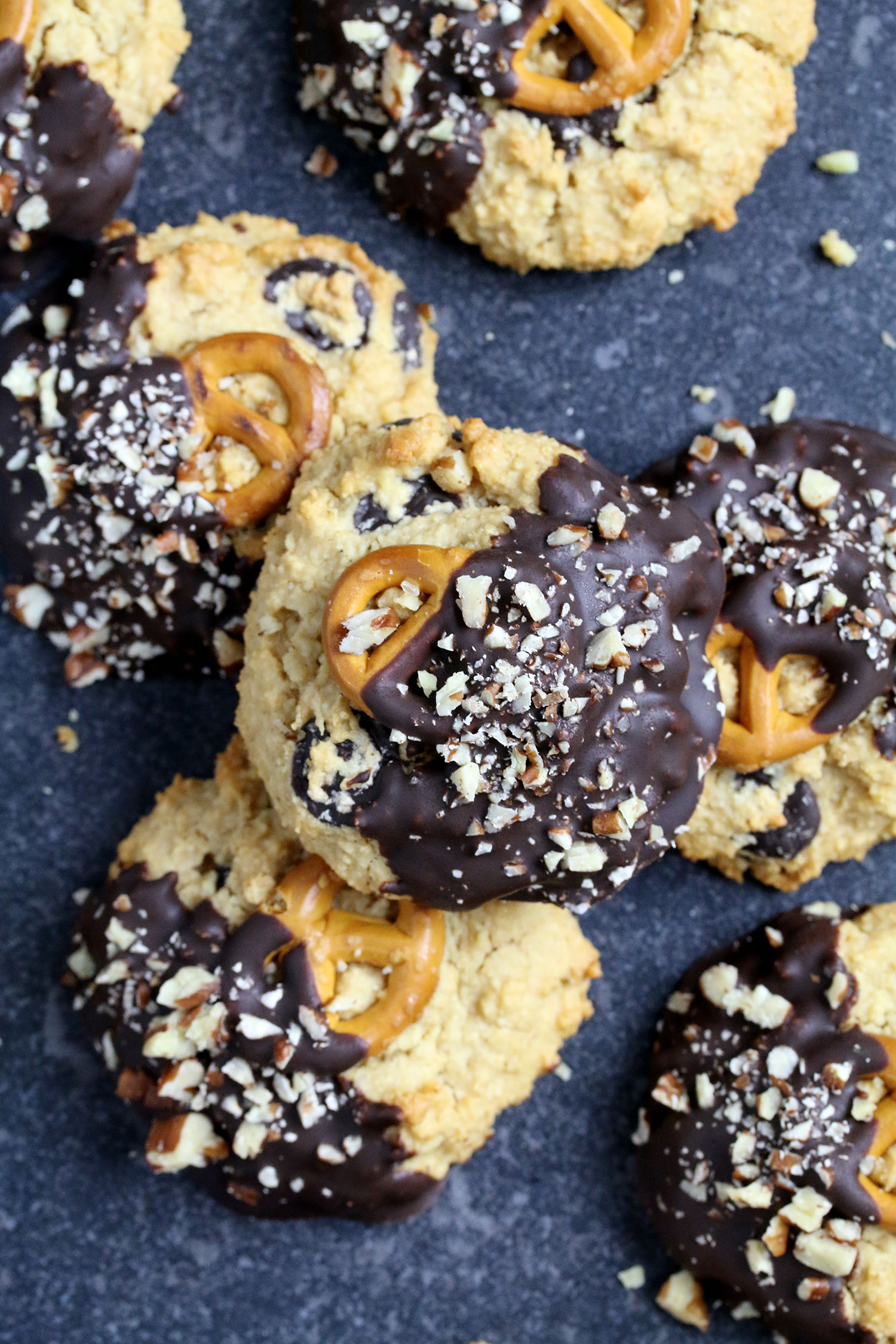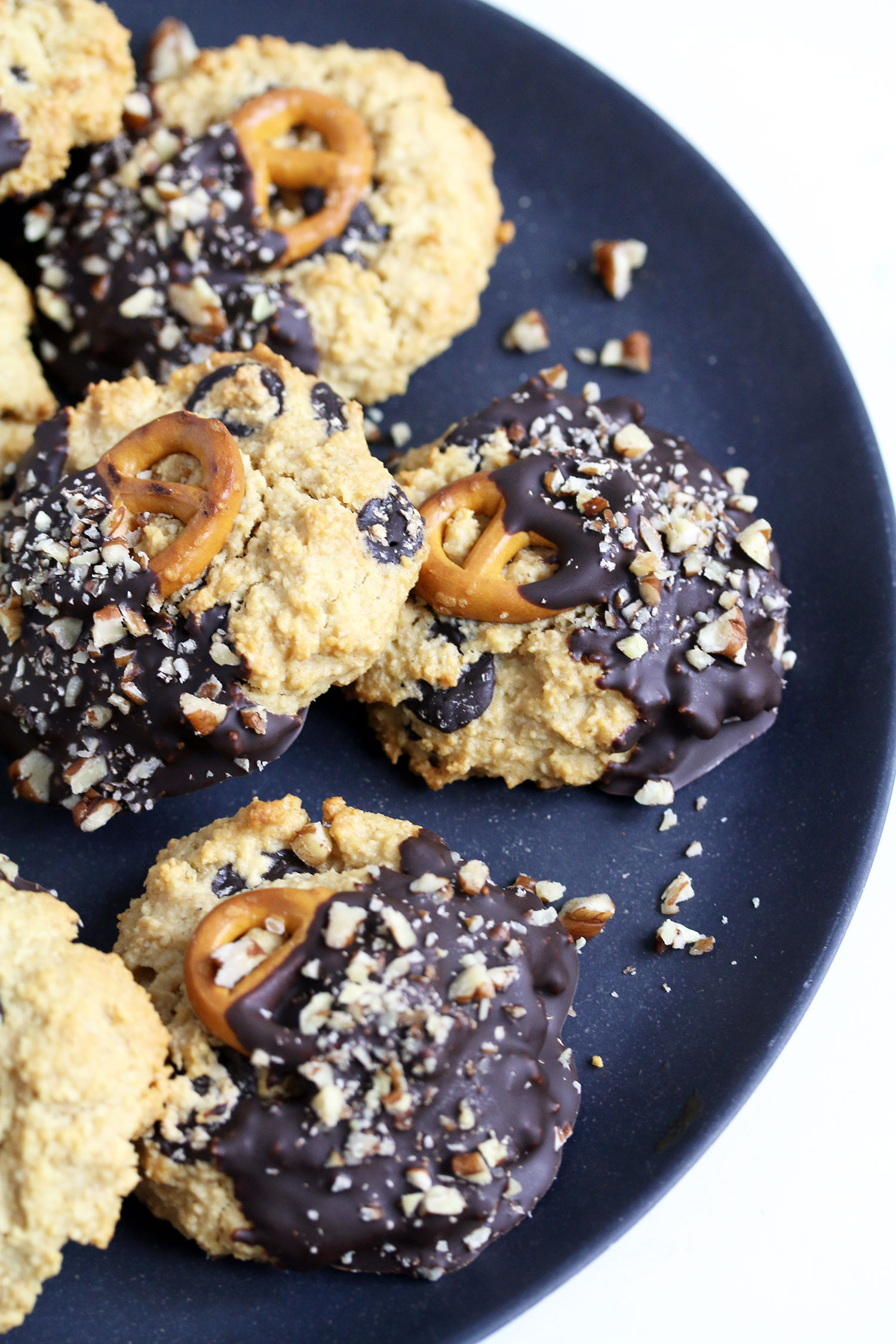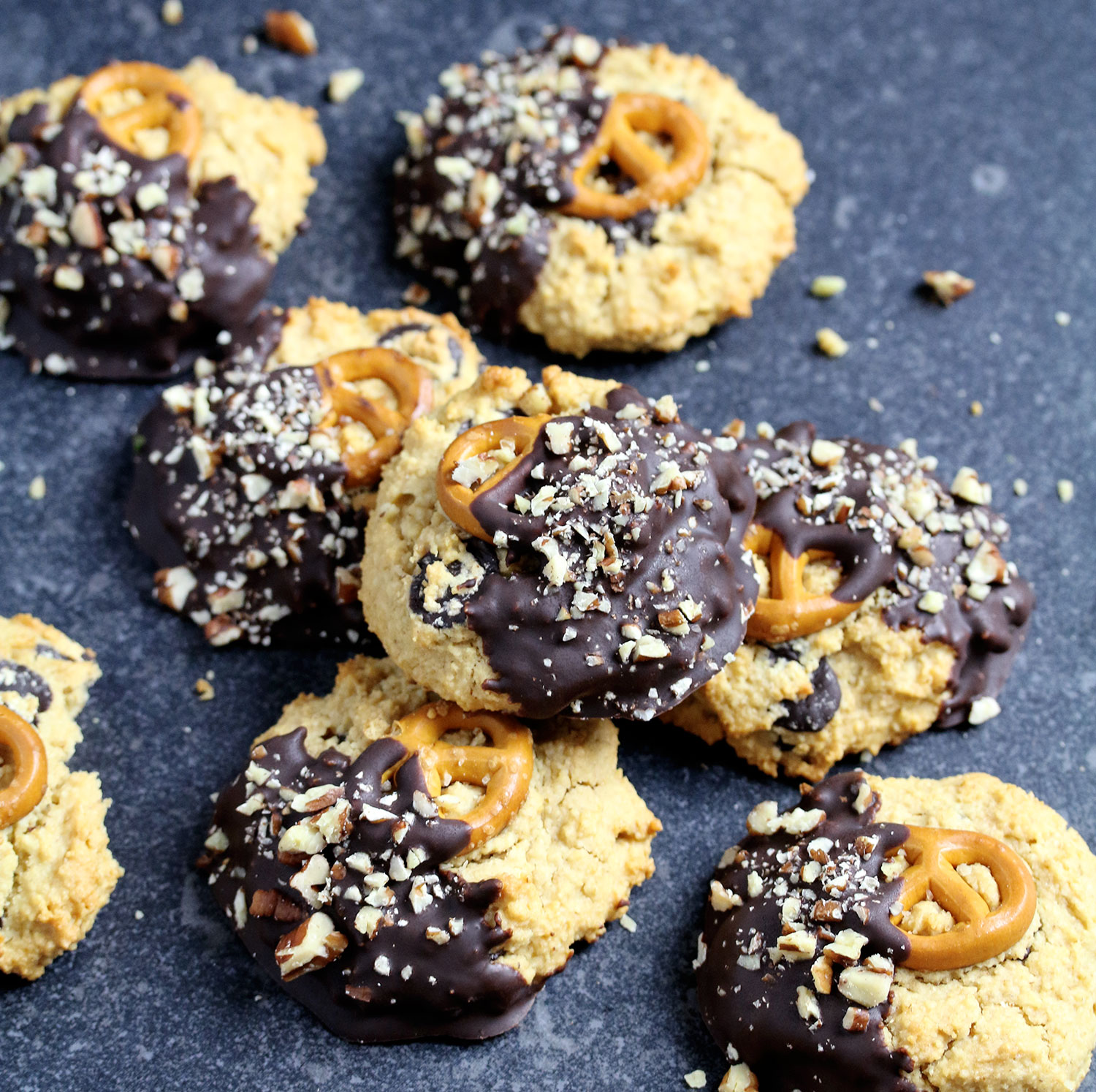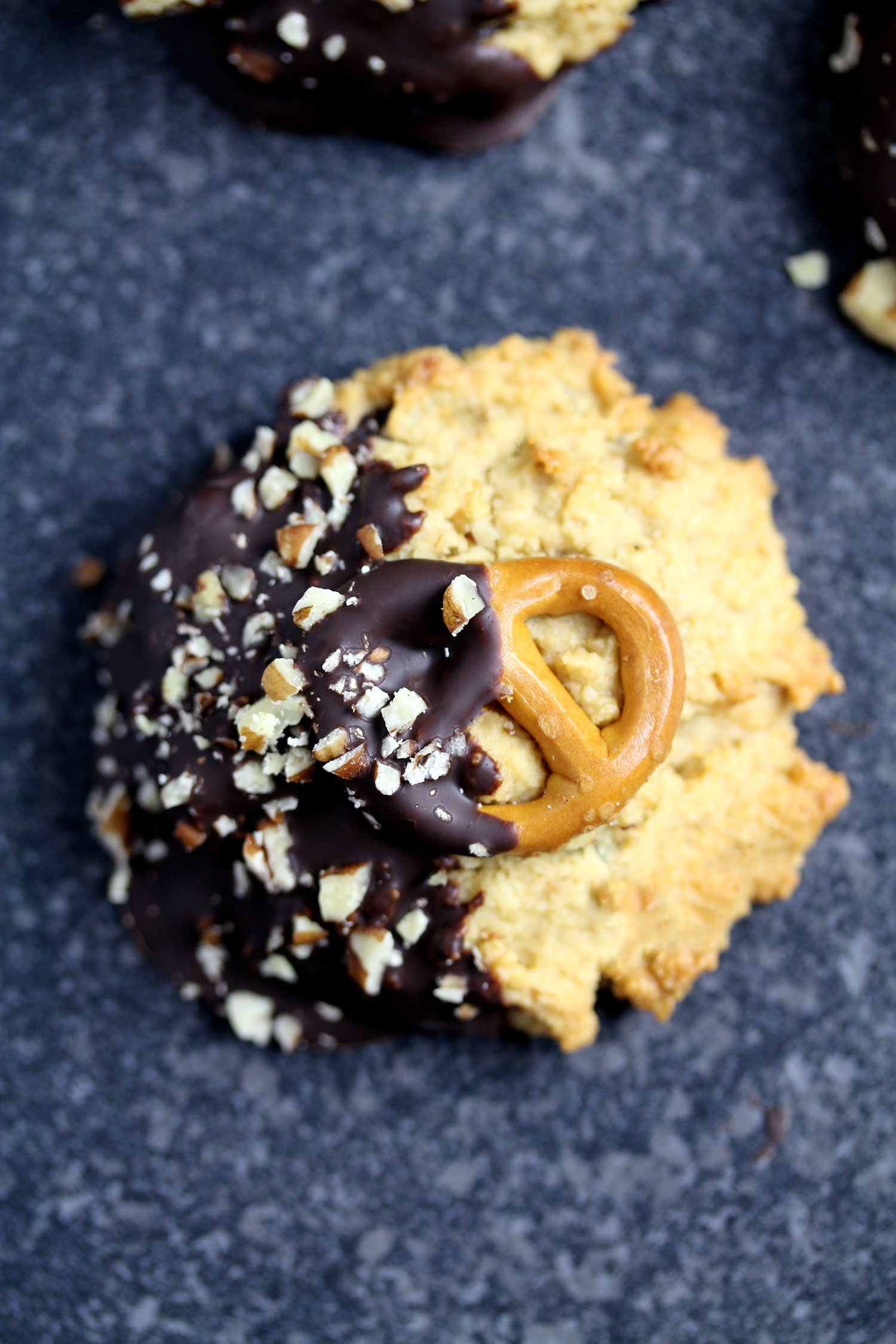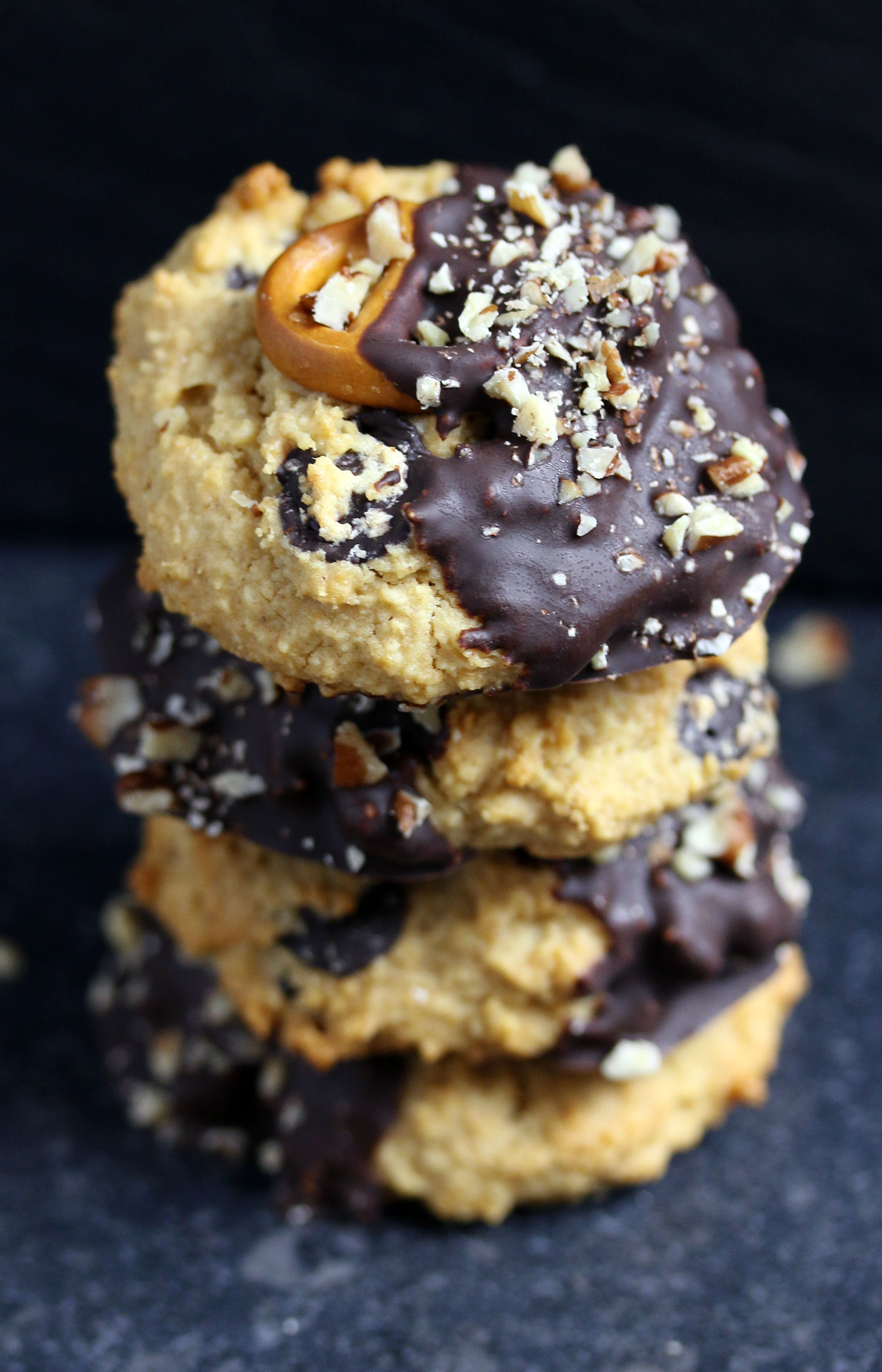 ---
Healthy Chocolate Chip Pretzel Cookies
Makes: 12-14 cookies
Ingredients:
1 cup oat flour (plain oats ground up into a flour in the food processor – use gluten-free oats if allergic/intolerant)
1 cup ground almonds
1/4 tsp salt
1/2 tsp baking power
1/4 cup (4 tbsp) coconut oil or vegan butter
1/3 cup (5 tbsp) maple syrup
1 tbsp milk of choice
1/2 tsp vanilla paste or 1 tsp vanilla extract
1/3 cup dairy-free dark chocolate chips
12-14 gluten-free pretzels
Method:
Preheat your oven to 180*C (160*C fan assisted)/ 350*F
Mix together the oat flour, ground almonds, baking powder and salt in a large bowl.
Add in the melted coconut butter, maple syrup, milk and vanilla paste. Mix to combine.
Fold in the chocolate chips. Use an ice cream scoop to scoop out 12-14 cookies onto a baking sheet.
Press a pretzel on top of each cookie. Bake for 12-15 minutes.
Leave to cool completely before dipping in chocolate. Place on a plate covered with parchment paper and chill in the fridge for a few minutes to allow the chocolate to set.
Enjoy!
---