Creamy Vegan Chickpea Risoni
* This post is sponsored by East End Foods*
Creamy, delicious and packed with flavour – this creamy vegan chickpea risoni is the perfect quick and easy meal to try if you're still taking part in Veganuary or if you're wanting to continue to reduce your animal product intake once January is over.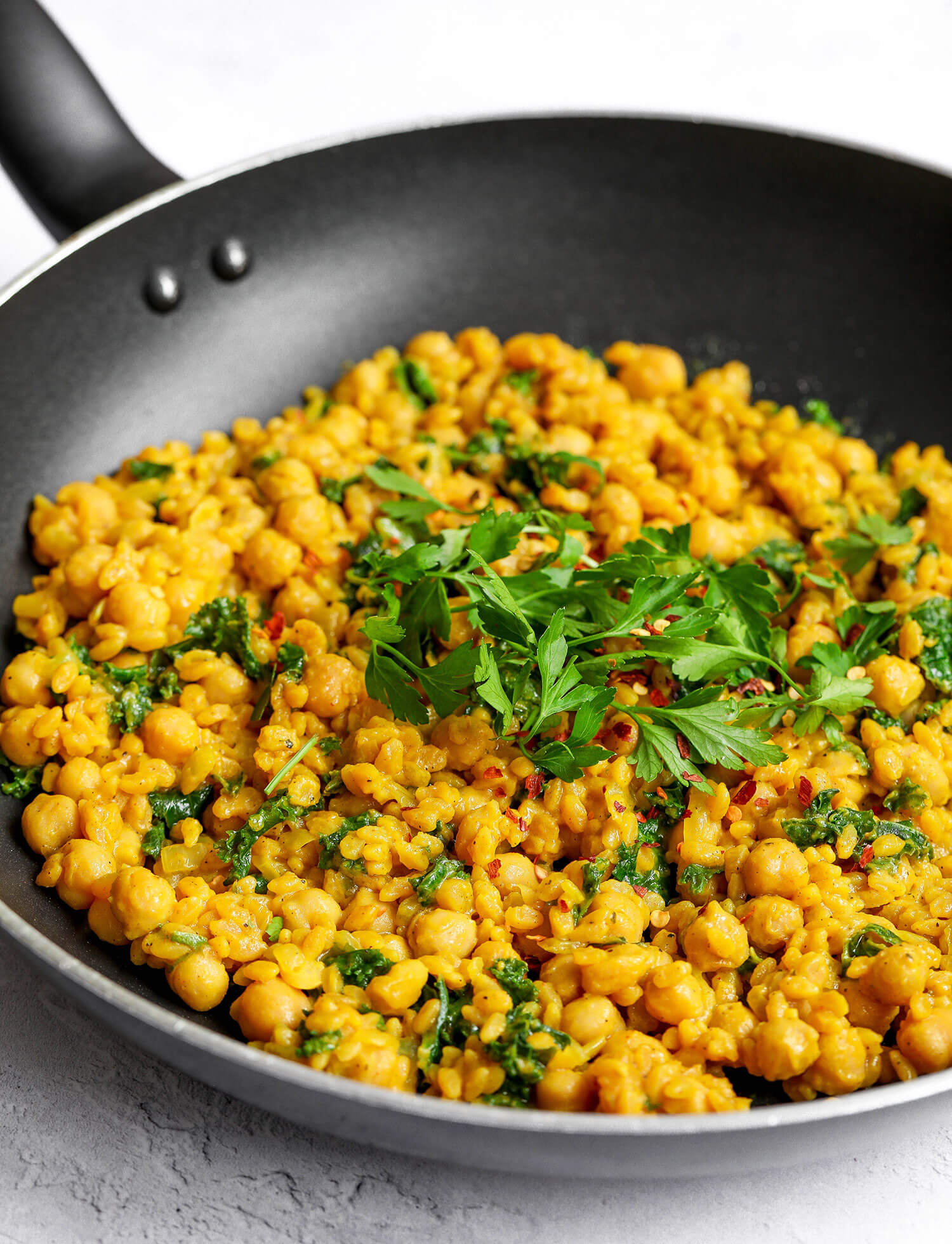 You don't have to be vegan to enjoy more plant-based meals. There is a common misconception that vegan meals are expensive, boring and lack in flavour. My diet is mainly plant-based and I can tell you that I never feel like I'm missing out on anything and I always make sure that my food tastes good by including lots of fresh ingredients as well as herbs and spices to pack in the flavour.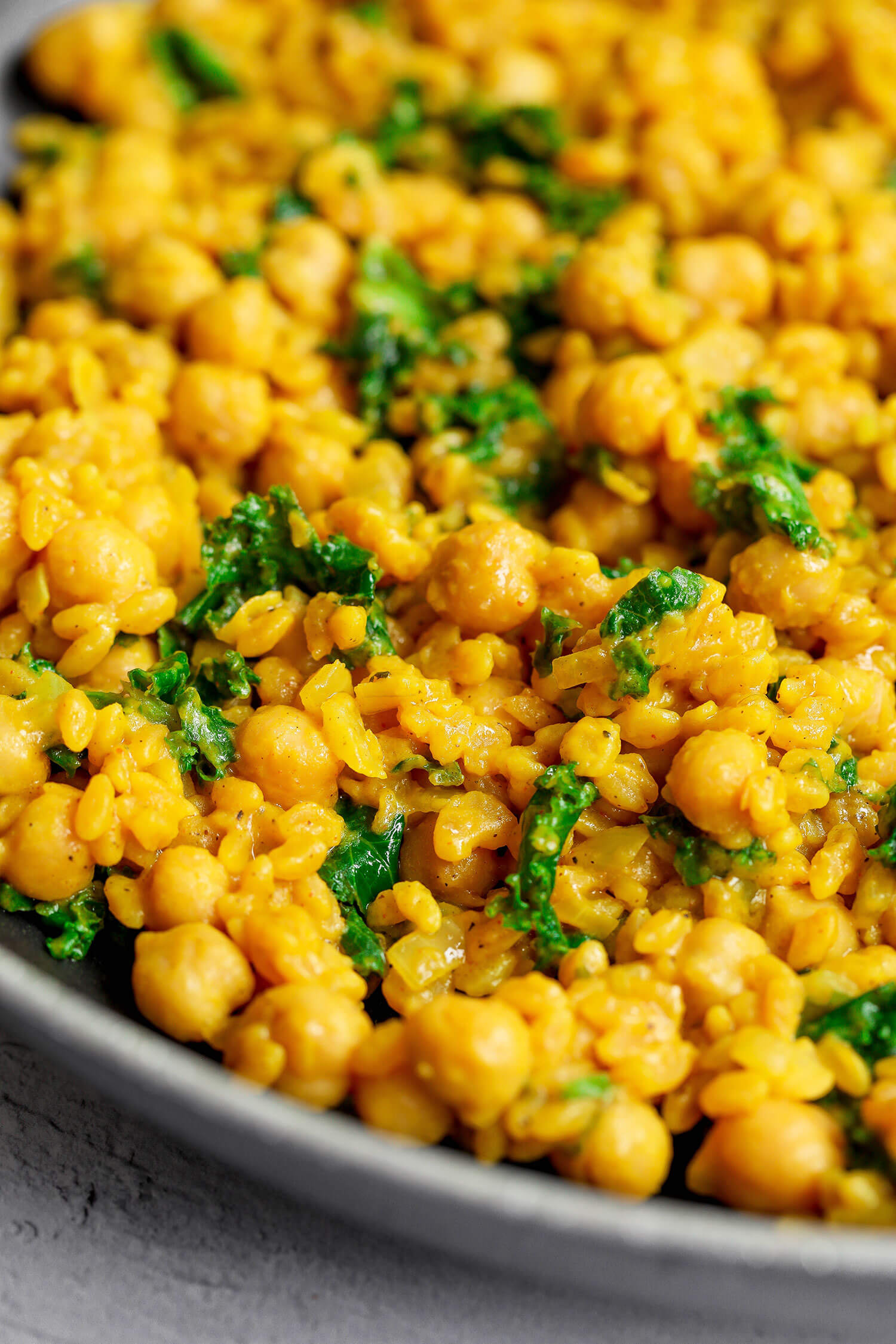 Risoni, also known as orzo, is a type of pasta that's shaped like large grains of rice. I didn't realise you could buy chickpea risoni until the lovely people at East End Foods sent me some samples to try. Their version is made out of 100% chickpea flour and they also have a red lentil version. They're both so versatile and easy to cook and add to meals. I love using them to create creamy or tomato based risotto like dishes that are very satisfying, filling and delicious yet still healthy!
I used East End Foods spices (including their turmeric and chilli powder) and seasoning (including their pink Himalayan salt and black pepper). I also had a can of their full fat coconut milk that I decided to use to add some creaminess to the dish. I've worked with East End for a few years now and their products never disappoint! Their spices are ground and packed in the UK to ensure the best quality and taste. They always offer the best quality ingredients for a very reasonable price compared to their competitors.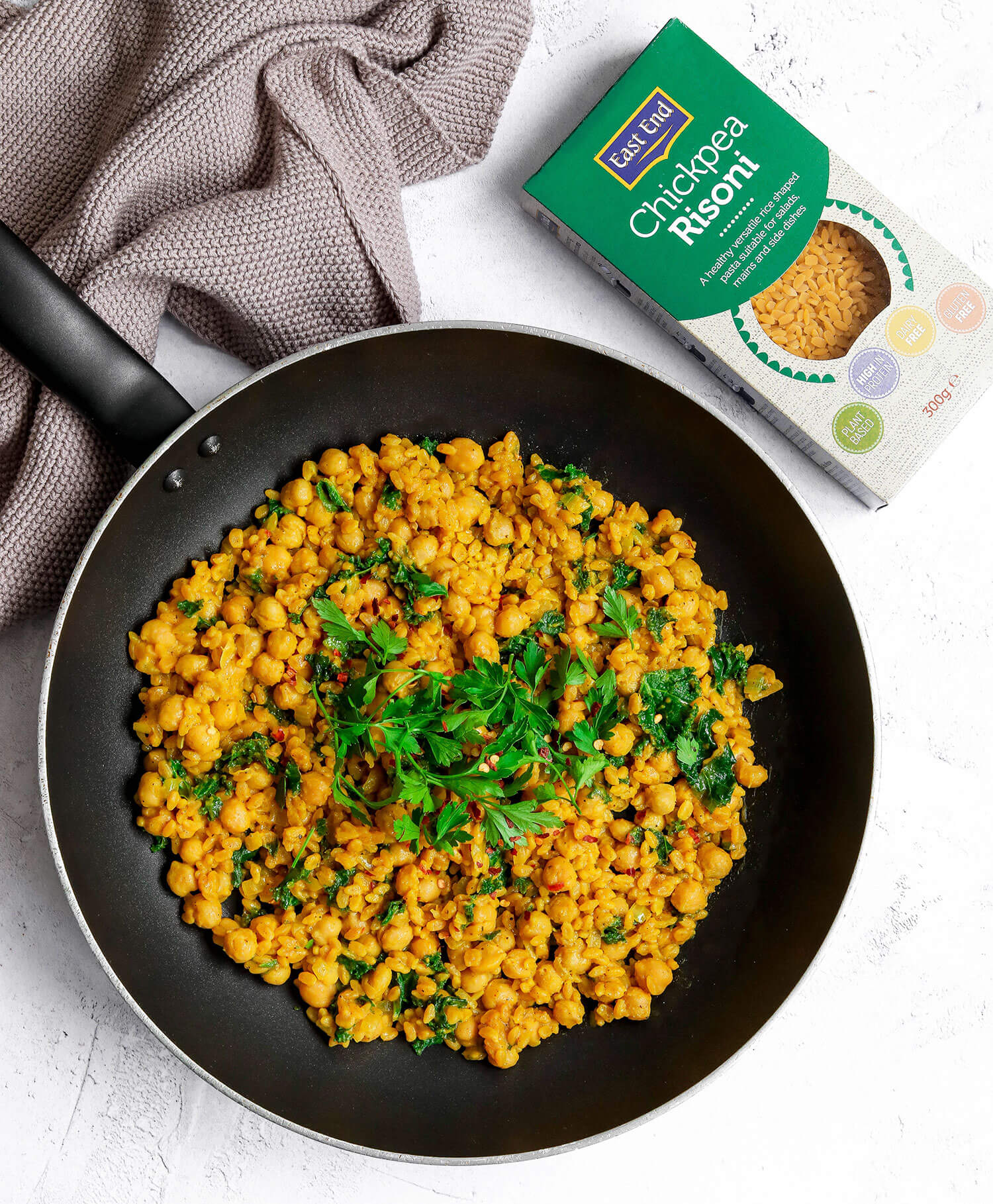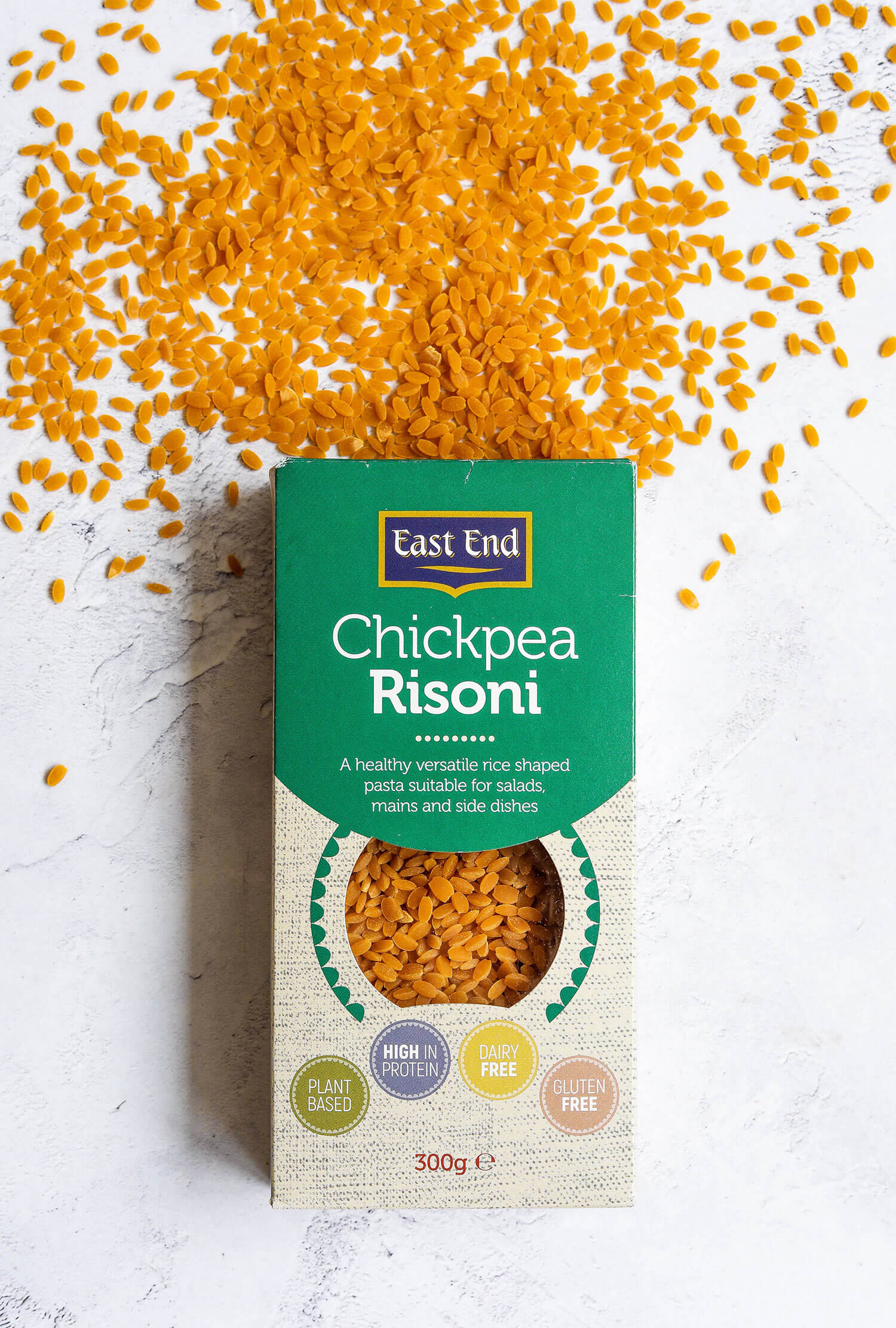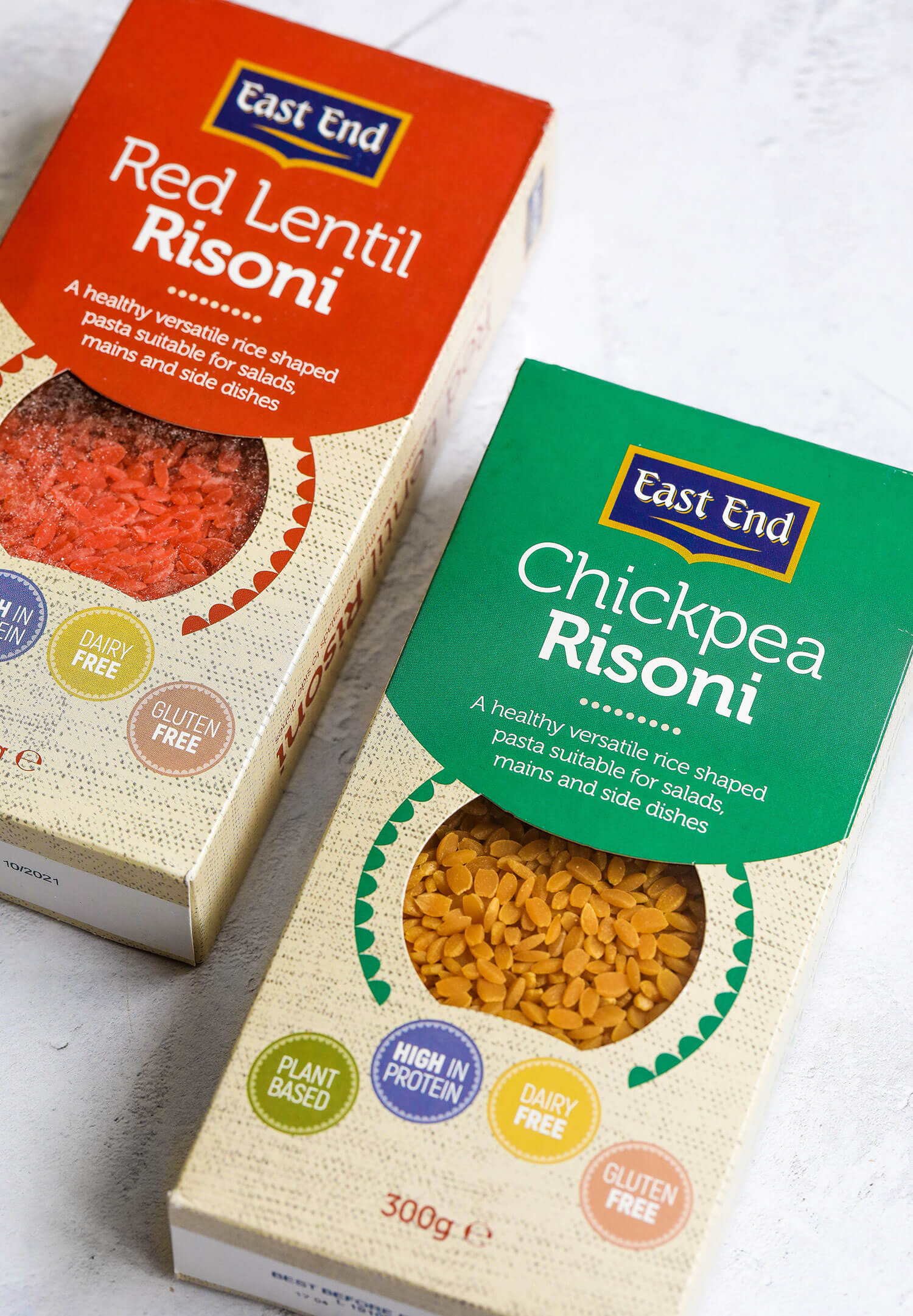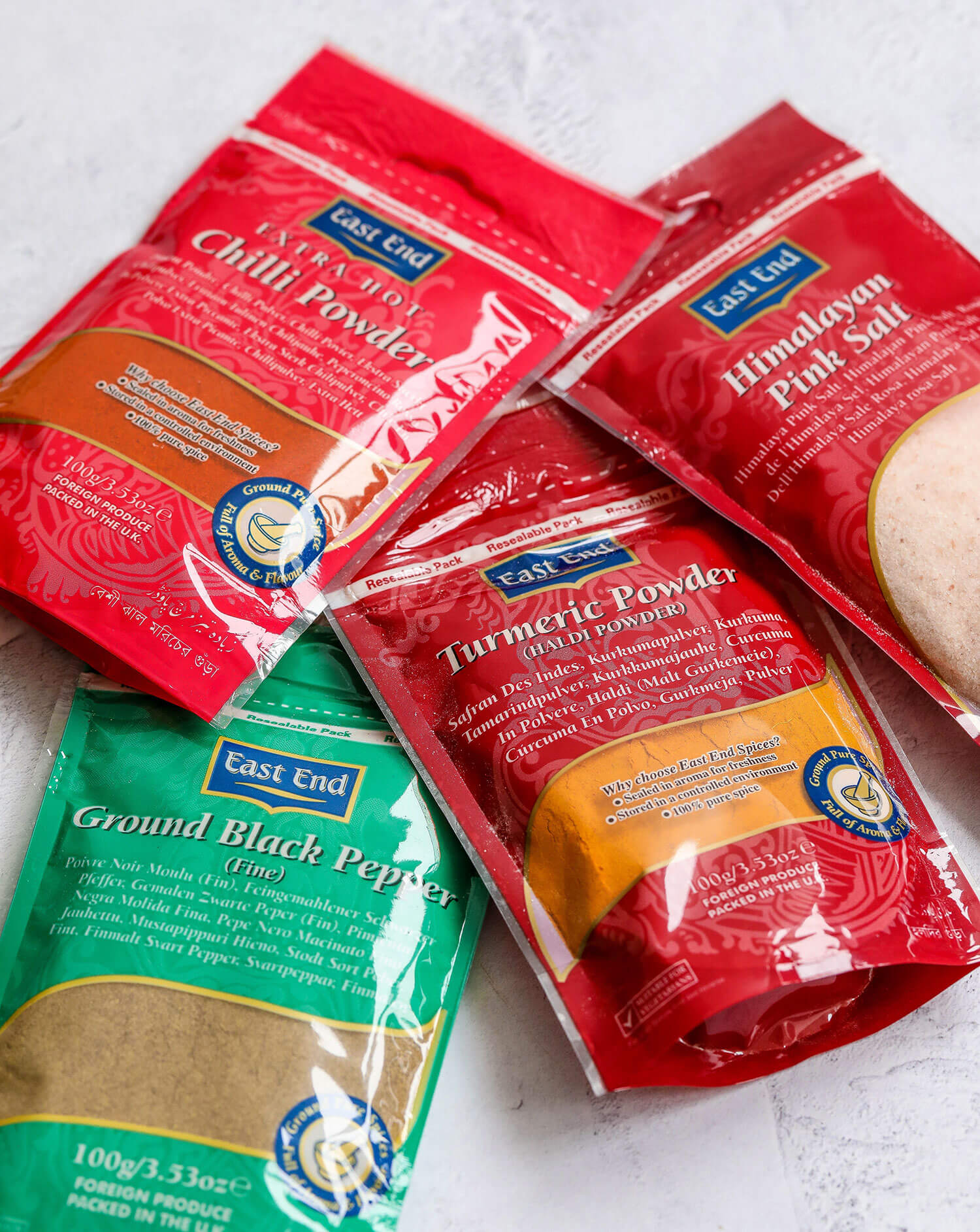 This creamy vegan chickpea is also gluten-free and made healthier by using risoni that's made out of chickpea flour rather than regular flour and semolina. Making it higher in fibre, protein and generally more nutritious. It's an easy way to add extra protein to your plant-based meals without feeling like you're missing out.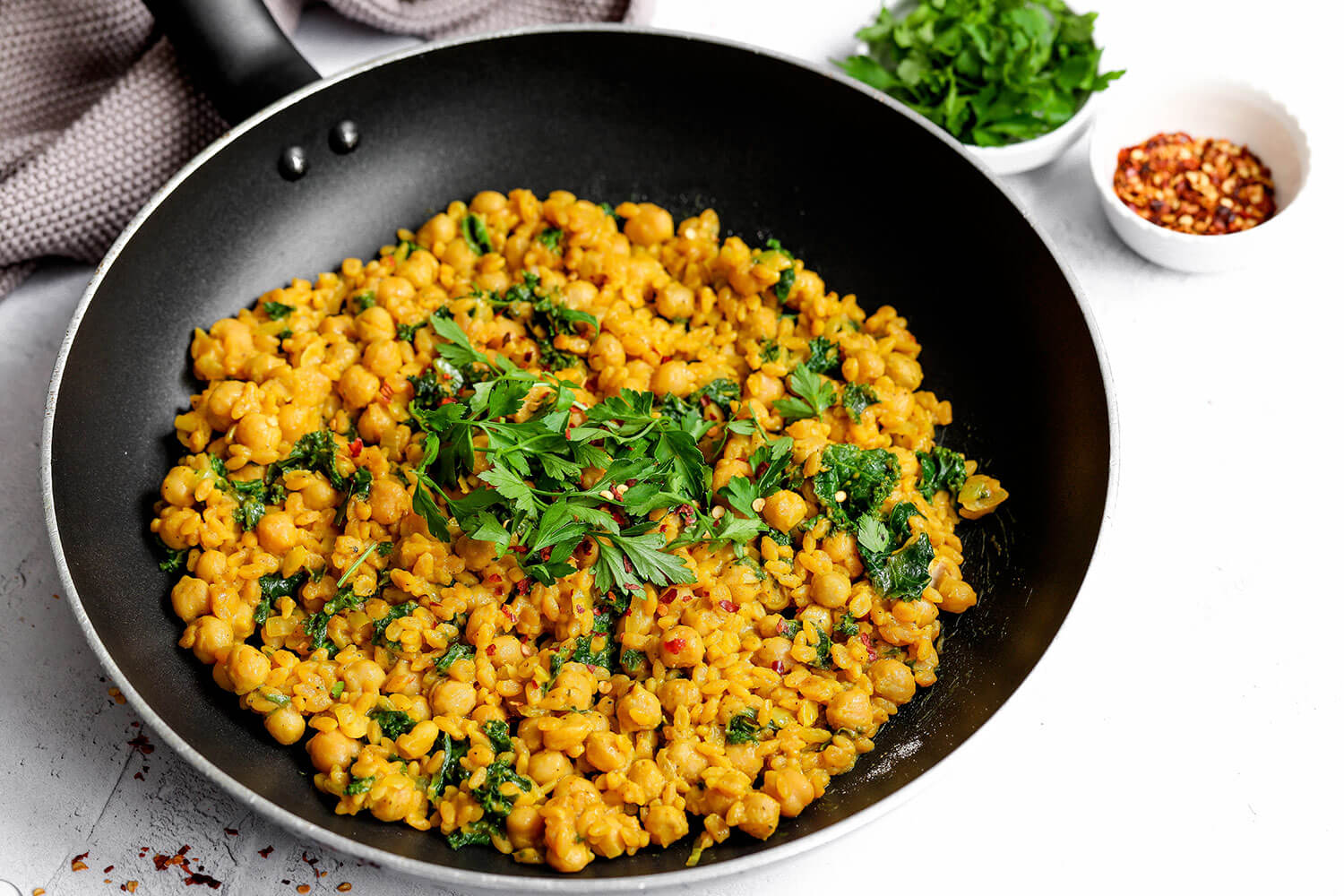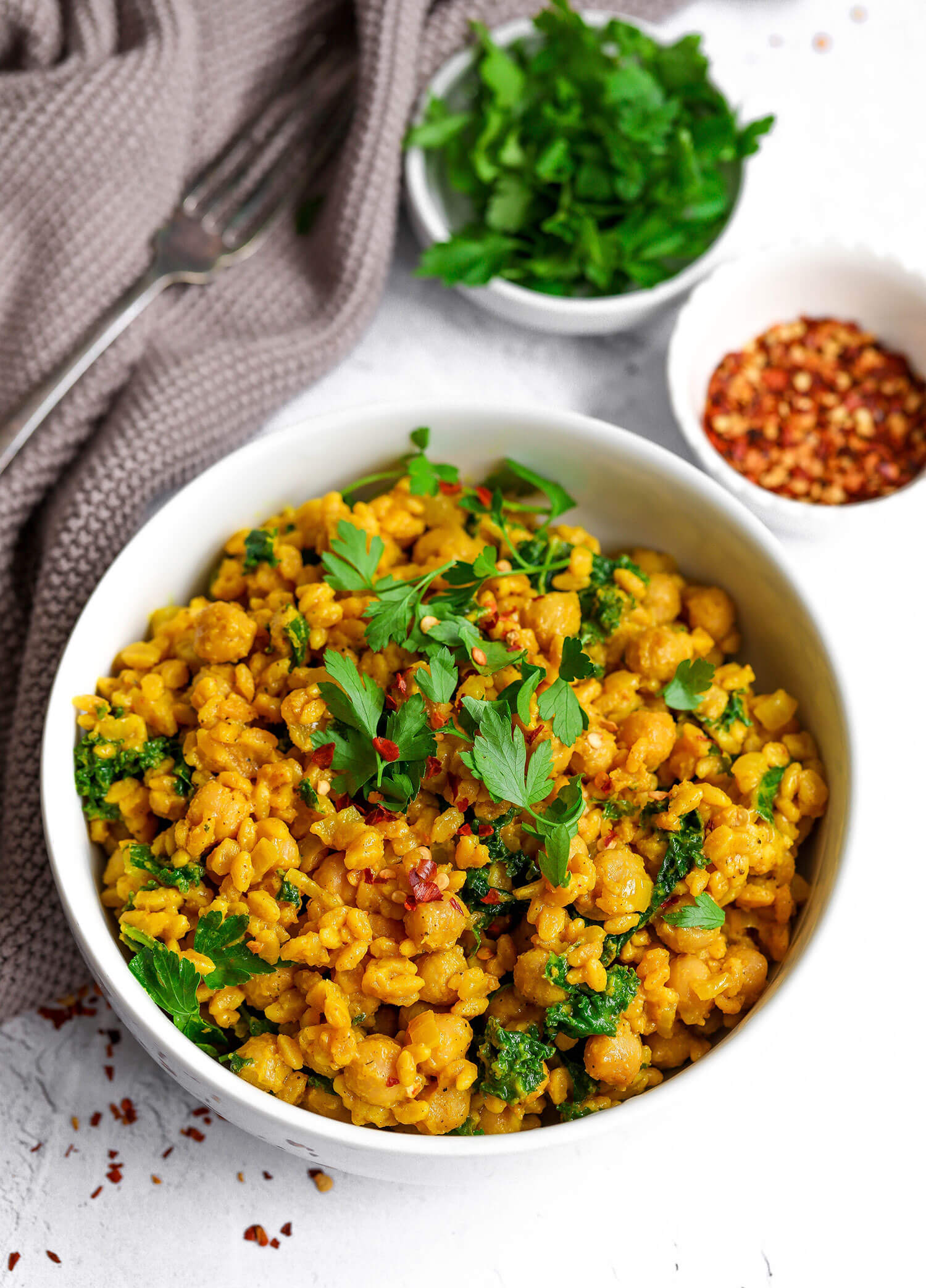 ---
Creamy Vegan Chickpea Risoni
Serves: 2-4
Ingredients
1 tbsp olive oil
½ onion, chopped
2 garlic cloves, finely chopped
1 tsp East End turmeric powder
1 tsp East End chilli powder – or to taste
1 (400g) can chickpeas
50g kale
100g (1/2 cup) East End chickpea risoni
120ml (1/2 cup) East End coconut milk
180ml vegetable stock
Juice of 1 lemon
Salt & pepper to taste
Method
Heat 1 tbsp olive oil in a pan over a medium heat. Cook the onions for 5 minutes until translucent
Add the garlic, turmeric and chilli powder. Give it a quick mix, then add the chickpeas and kale. Cook for 5 minutes.
Add the risoni along with with vegetable stock, coconut milk and lemon juice. Lower the heat and cook for 10 minutes or until the risoni is al dente. Season with salt and pepper to taste.
Enjoy!
---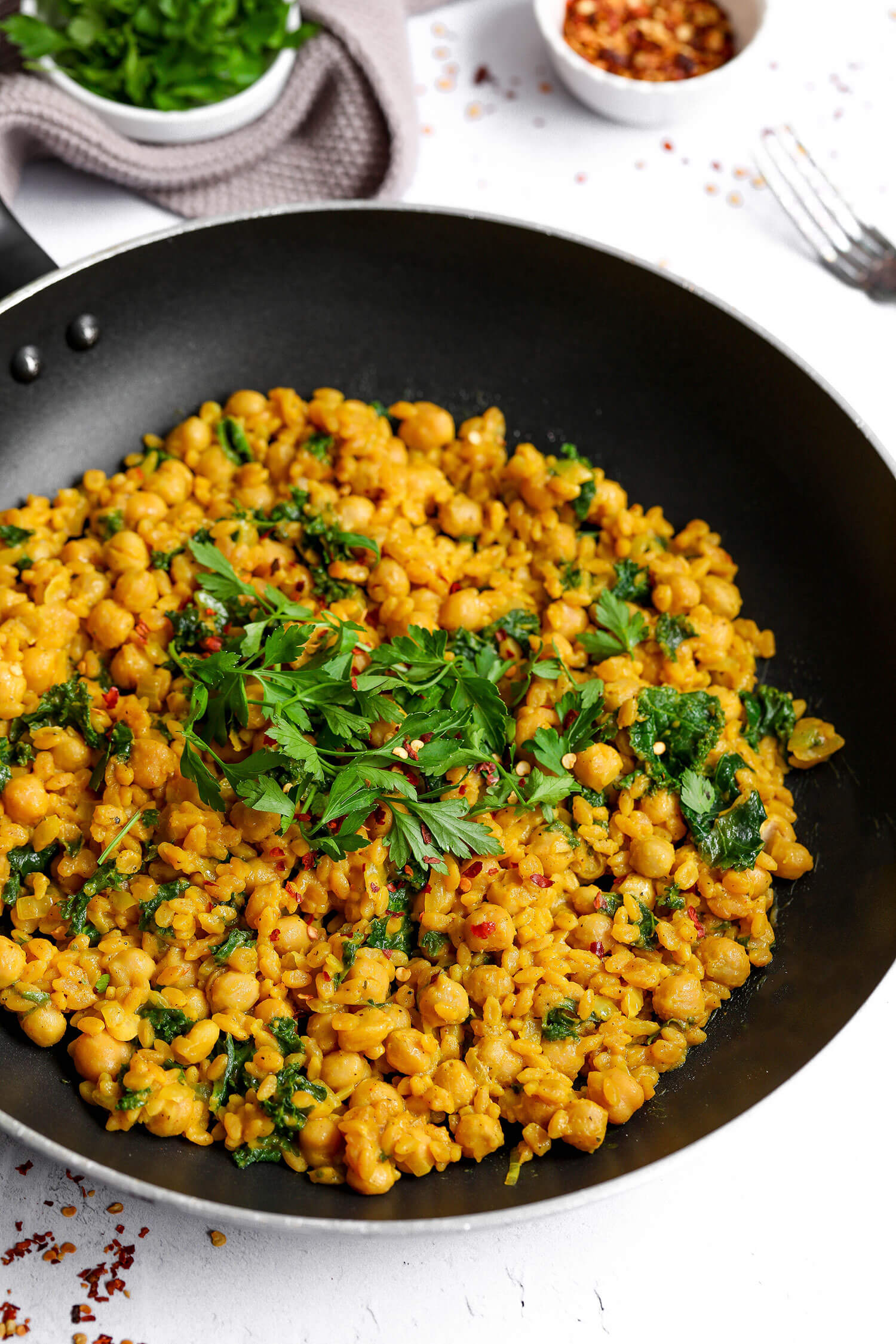 Share This Post