Cookie Dough Chocolate Bars
A lush cookie dough centre made with chickpeas in a chocolate shell shaped like a chocolate bar! 😍 Don't you agree they look adorable?
You probably all know by now how much I love using beans and pulses in my sweet treats. From lentil porridge, black bean cookie dough brownies, chickpea blondies and black bean chocolate cupcakes and black bean peanut butter brownies.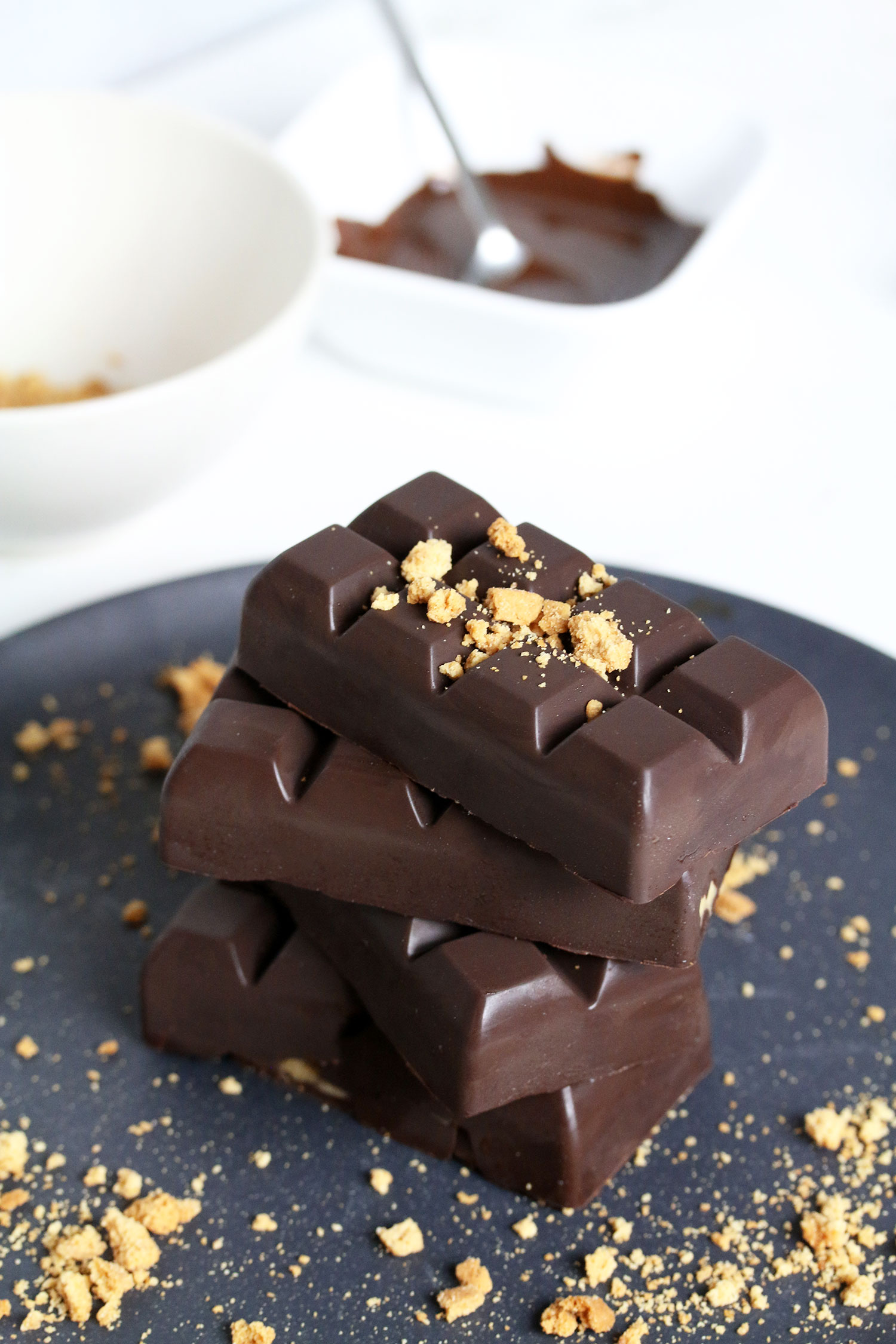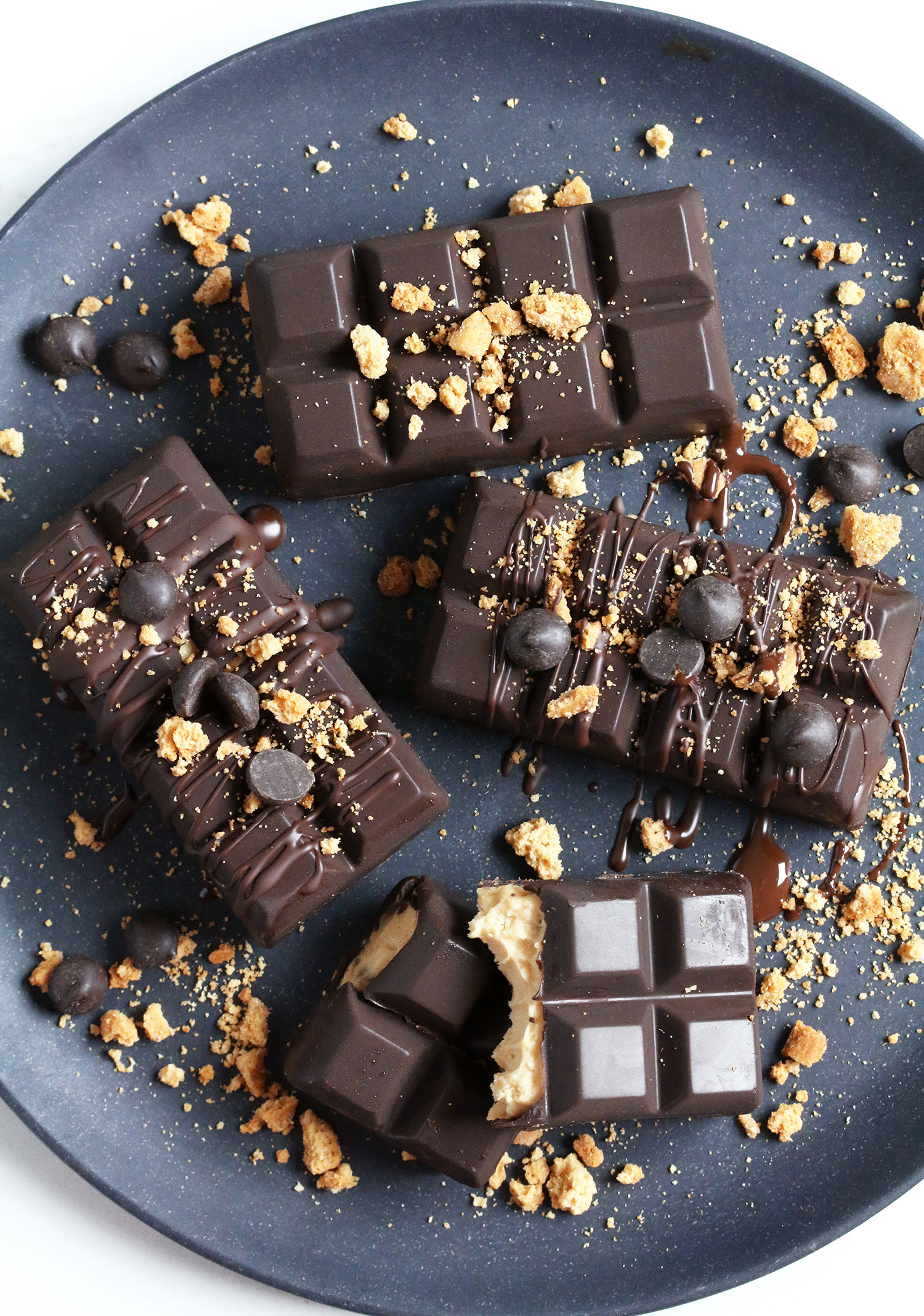 To make these cookie dough chocolate bars, I'm using a similar recipe to the one I used to make these cookie dough truffles, only I made it much simpler and used fewer ingredients. They're grain-free, gluten-free and are so simple to make!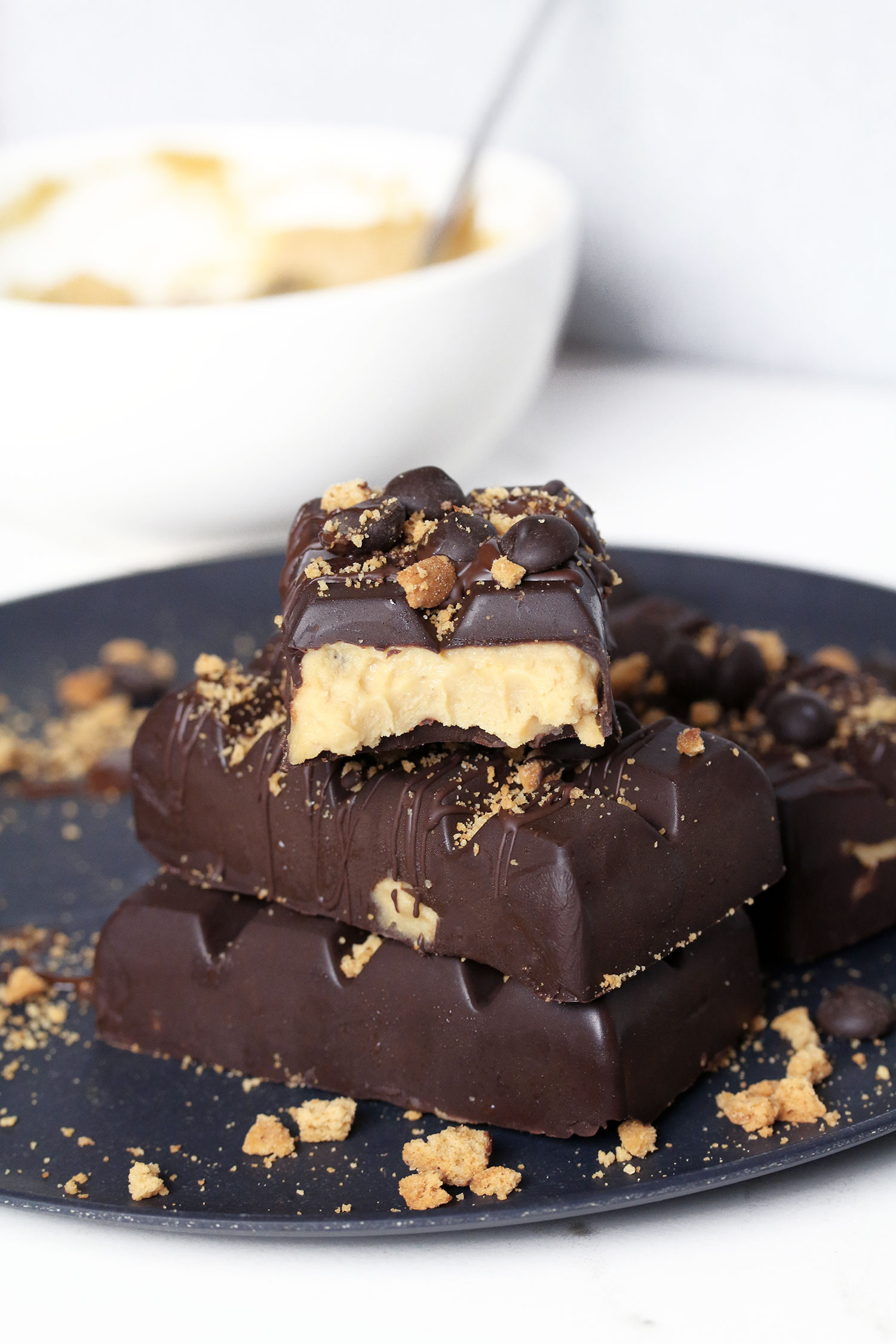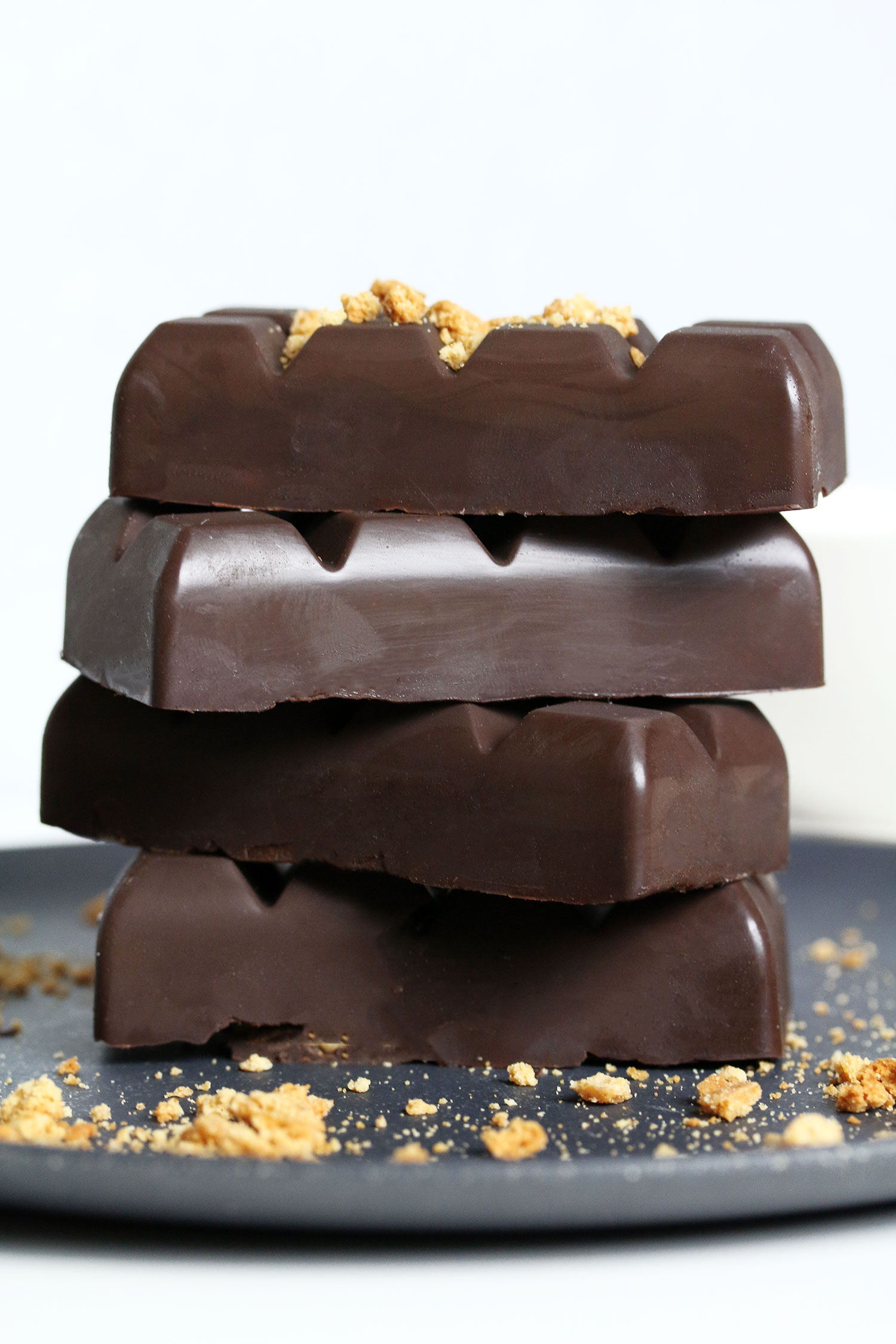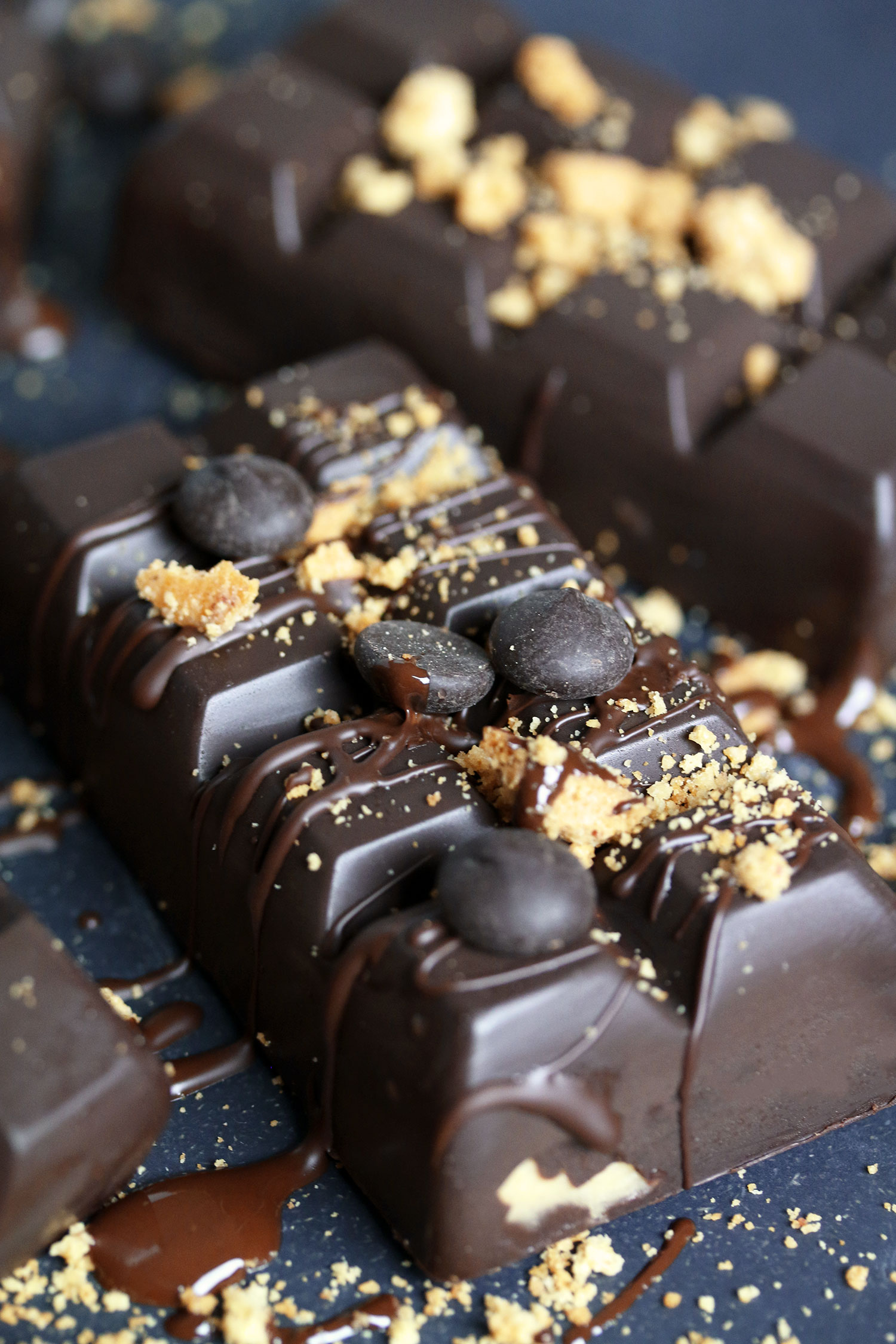 To create the chocolate bar shape, I used this chocolate shaped mould that I was sent from Silikomart. They're actually popsicle moulds but because they're silicon you can use them for anything, even baking! Hmm I just had the idea of baking chocolate bar shaped mini cakes! How amazing would they be? 😃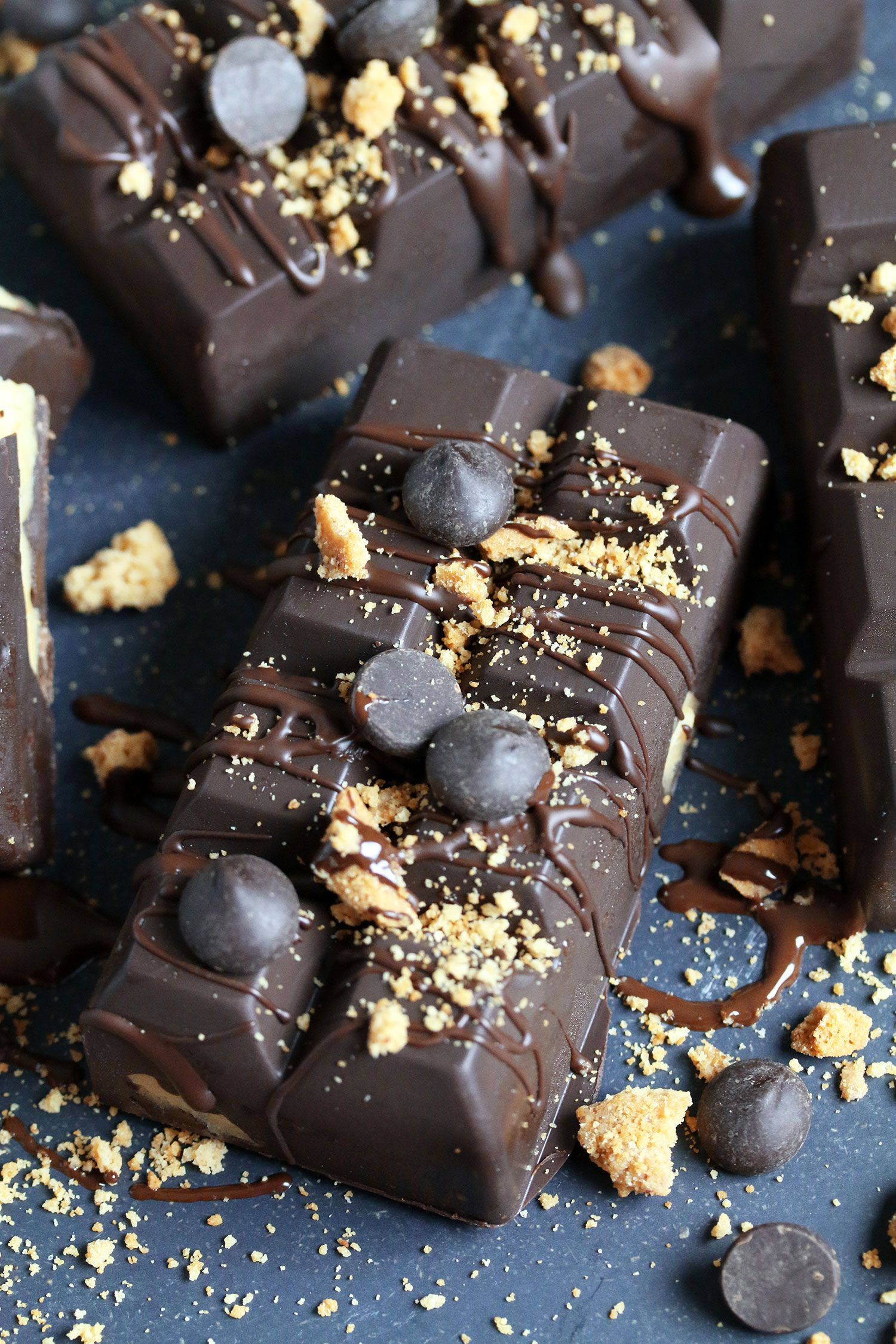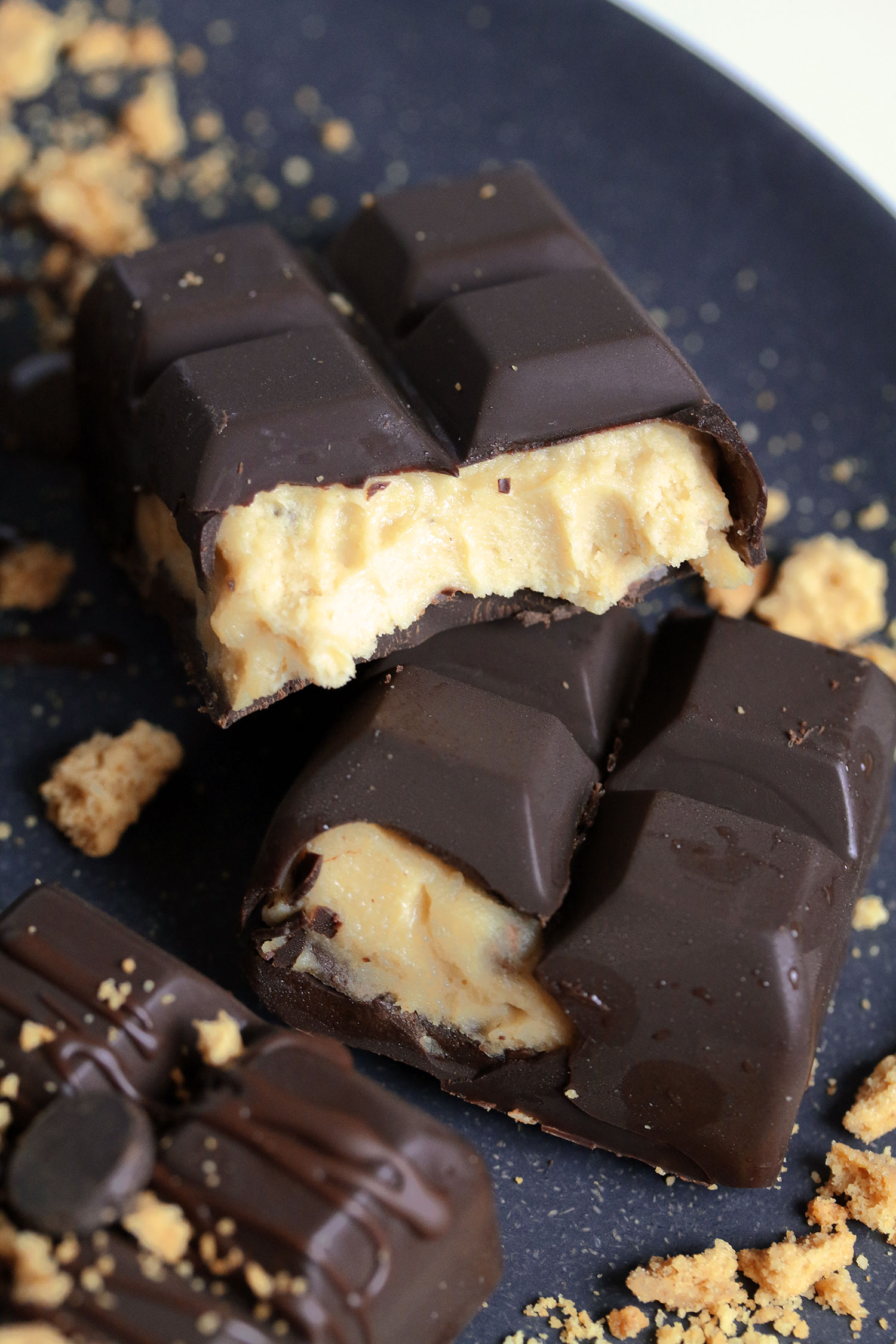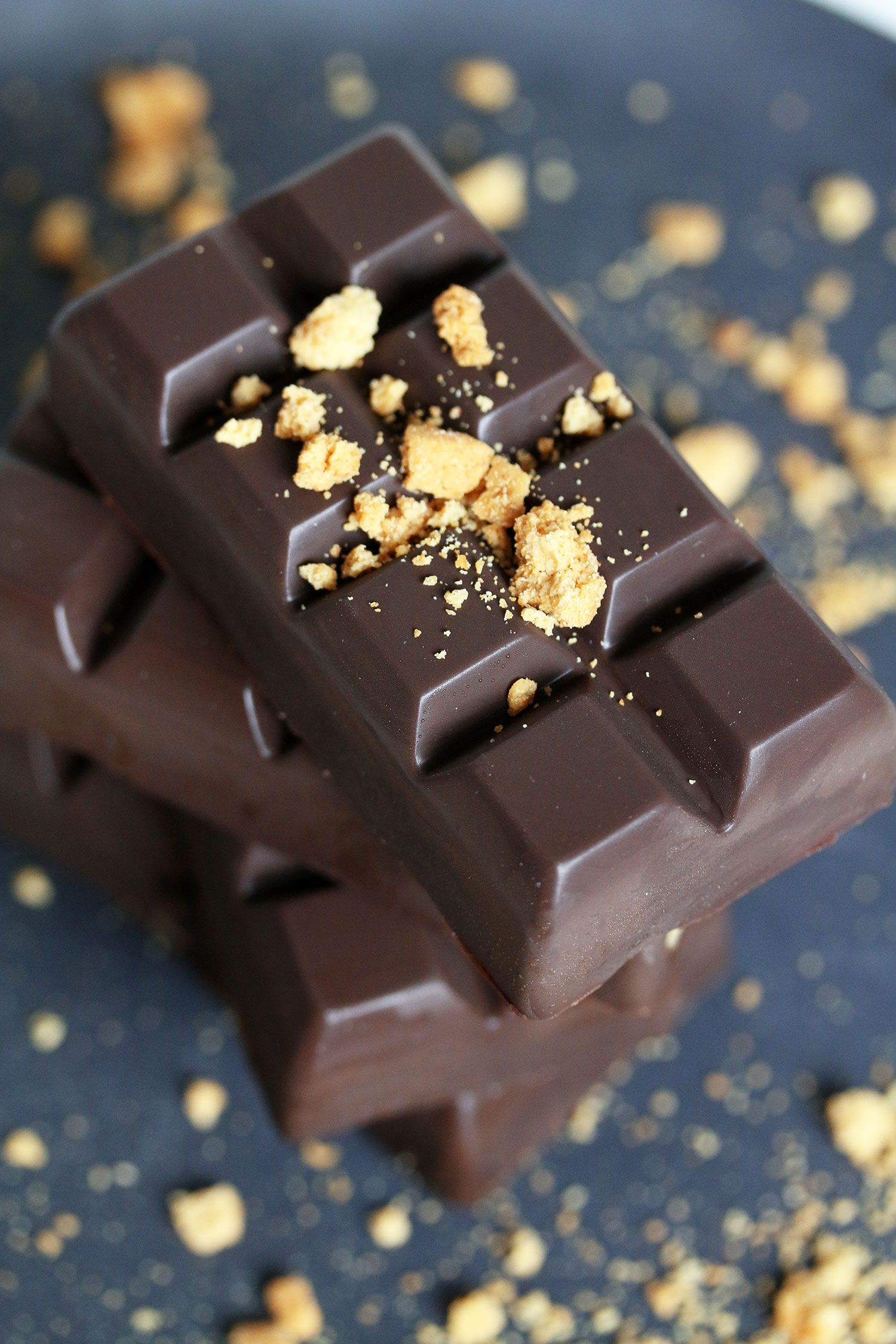 These cookie dough chocolate bars are vegan, dairy-free, gluten-free and super delicious! You could always substitute the cashew butter with seed butter or a nut-free spread if you have a nut allergy.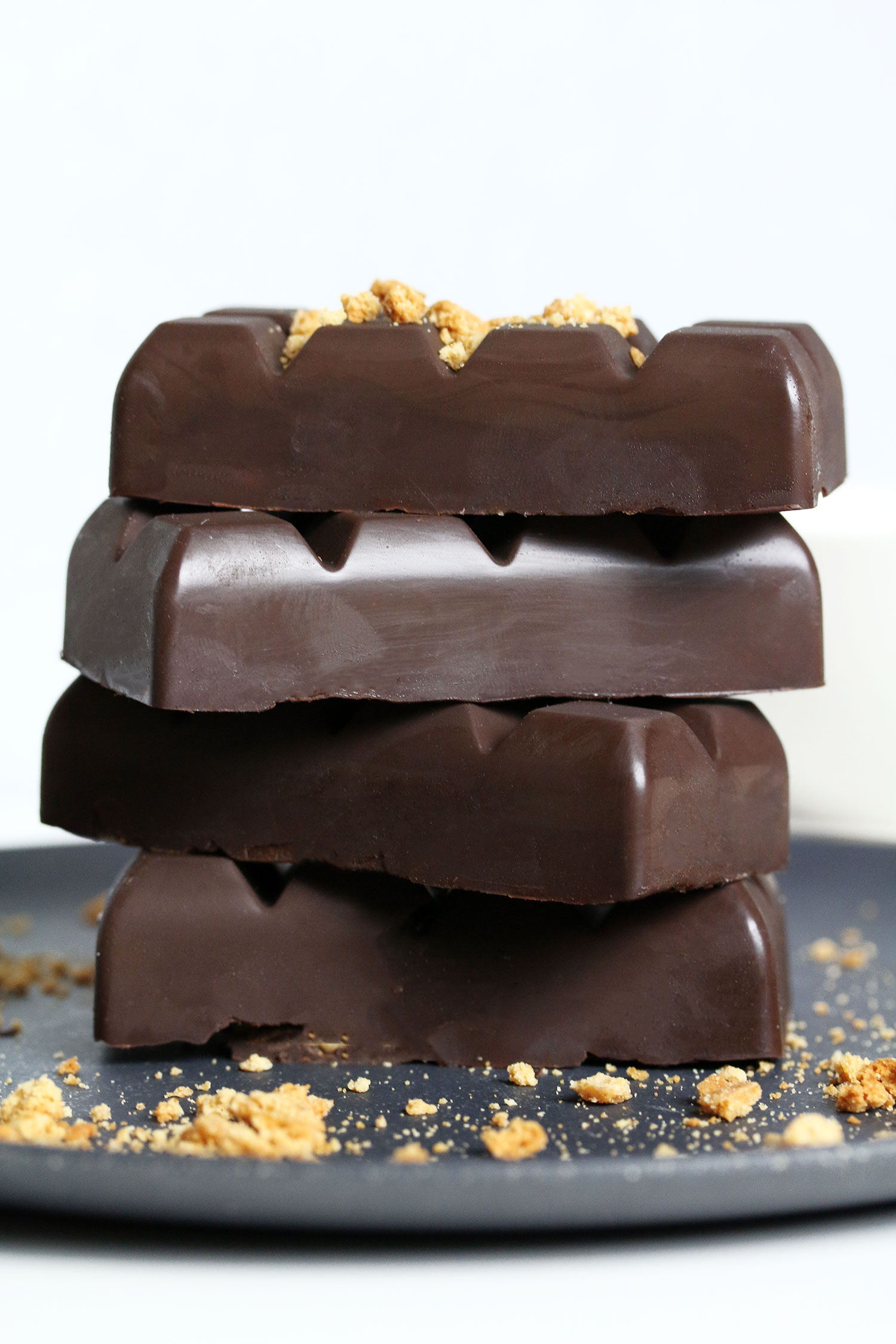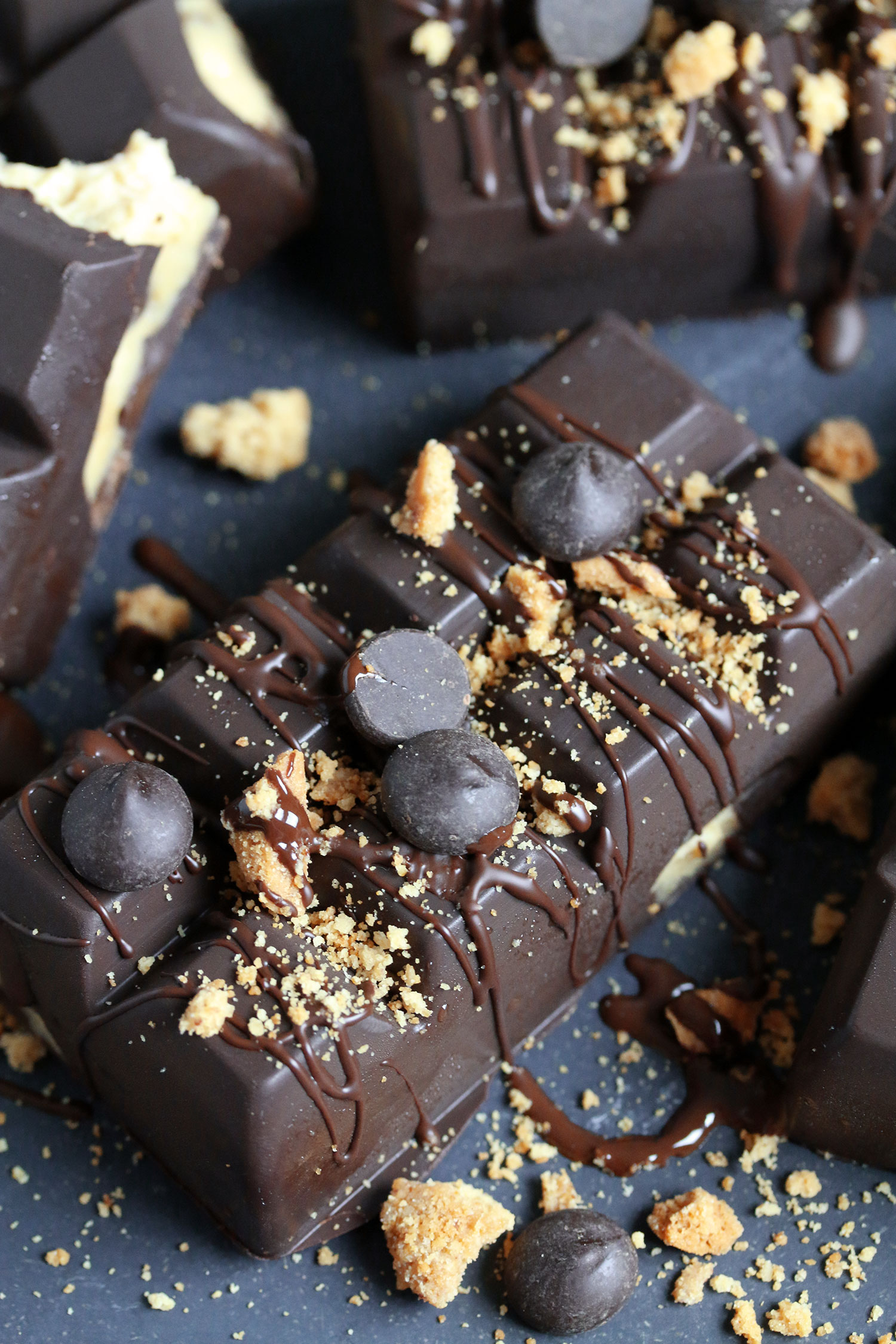 ---
Cookie Dough Chocolate Bars
Ingredients:
1/2 can chickpeas – or use 110g cooked chickpeas
2 tbsp cashew butter
2 tbsp maple syrup
1 tbsp coconut oil
Pinch of salt
1/2 tsp vanilla extract
1/4 cup (4 tbsp) dark chocolate chips
200g dairy-free dark chocolate, melted
Method:
Coat the bottom and sides of your moulds* with a layer of chocolate (freezing the mould beforehand makes it easier to spread around the edges). Freeze for 10 minutes.
Blend together the chickpeas, cashew butter, maple syrup, coconut oil, salt and vanilla until smooth.
Fold in the chocolate chips then fill in the mould leaving some space at the top for the rest of the chocolate. Freeze for another 30 minutes.
Top with the remaining chocolate making sure you get all the edges.
Freeze one last time just until the chocolate sets (10-15 minutes)
Enjoy!
Store in the fridge for up to 5 days.
*You could use a loaf cake tin
---