Blueberry Nectarine Baked Porridge
If you're looking for new and fun breakfast ideas that you can prepare in advance and enjoy fuss free on a busy morning, then you need to try this blueberry nectarine baked porridge recipe!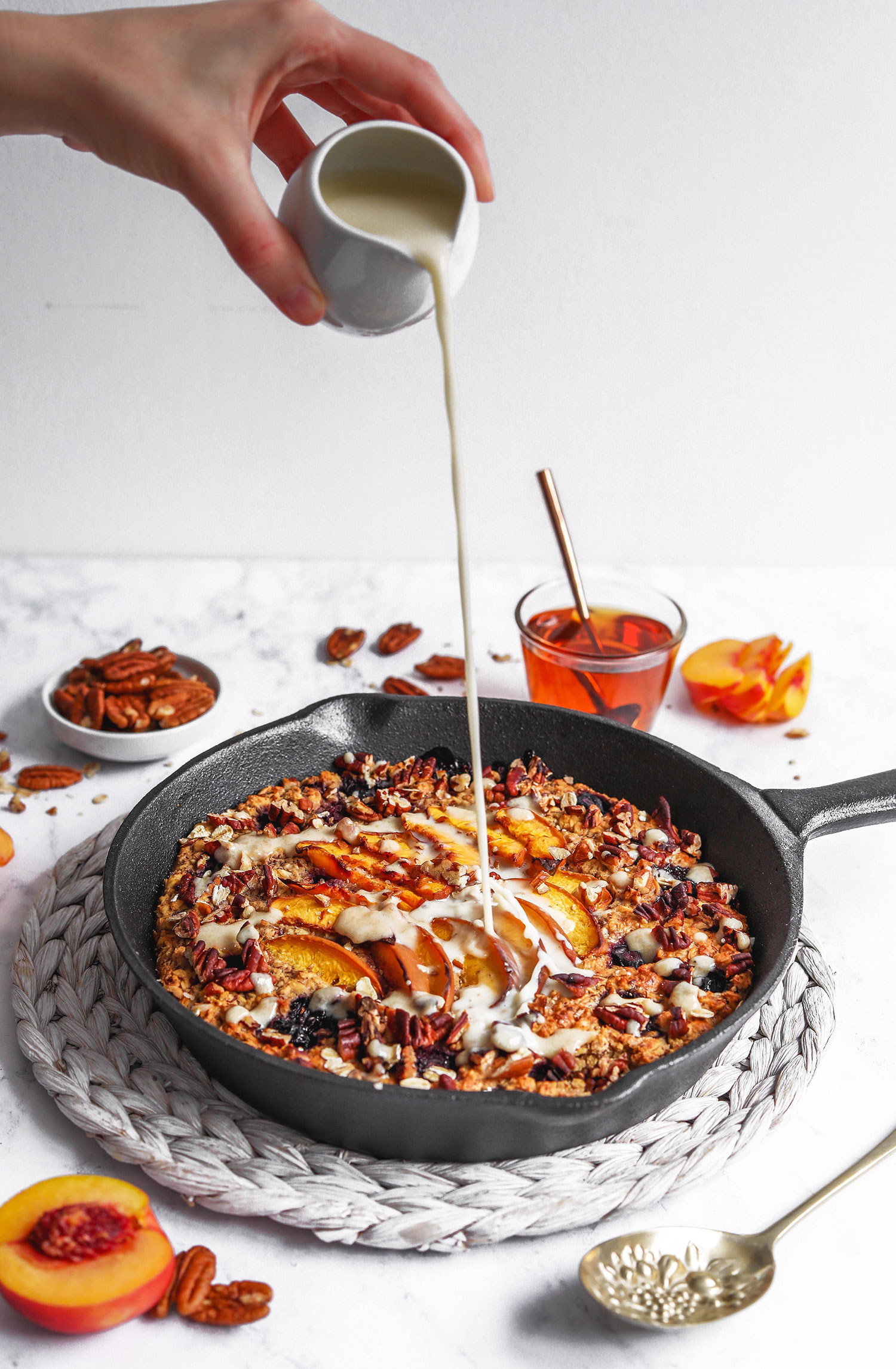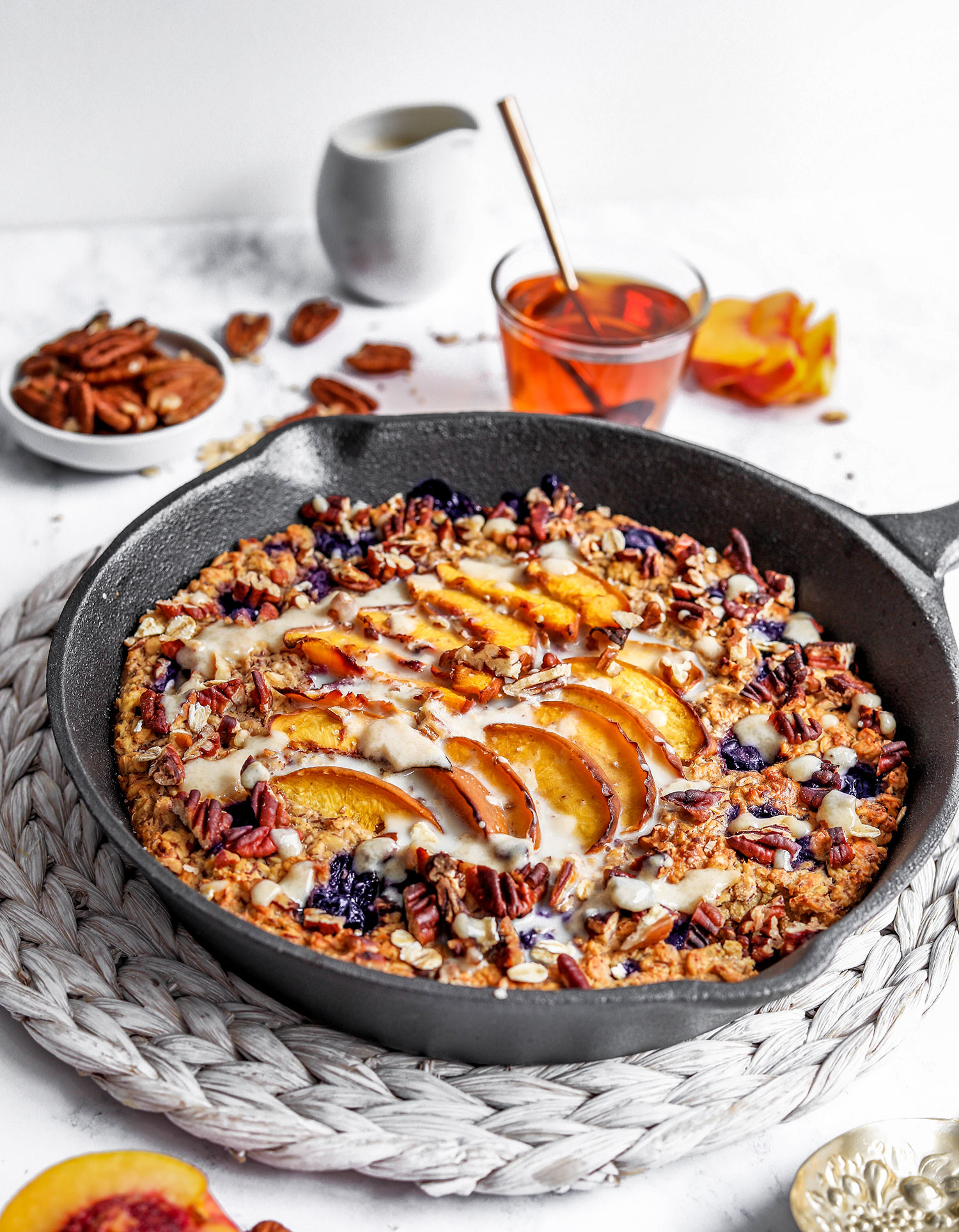 Now that the weather is finally getting colder, my breakfasts are now changing from frozen smoothie bowls to porridge and my new favourite, baked porridge! Or baked oatmeal as it's known in other parts of the world.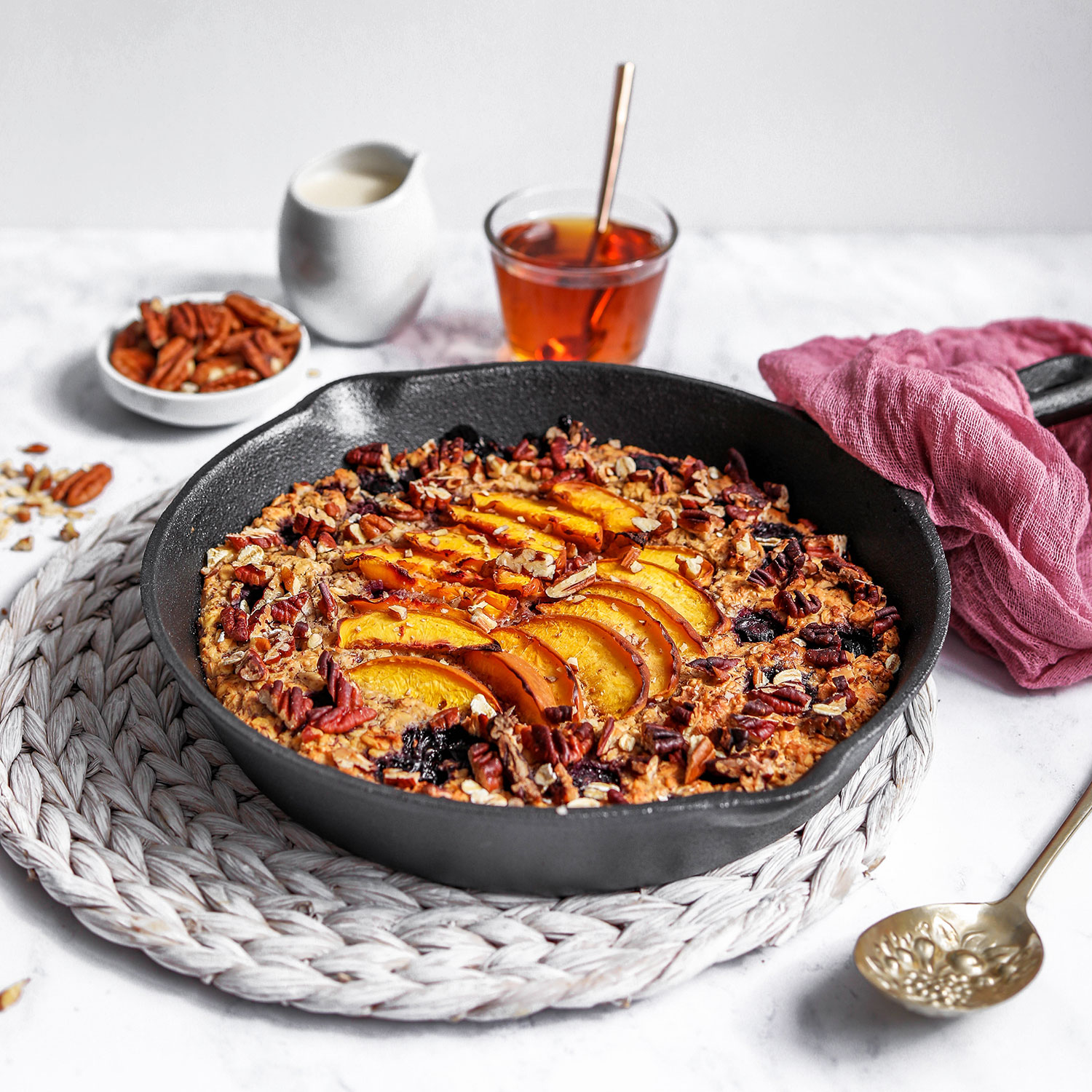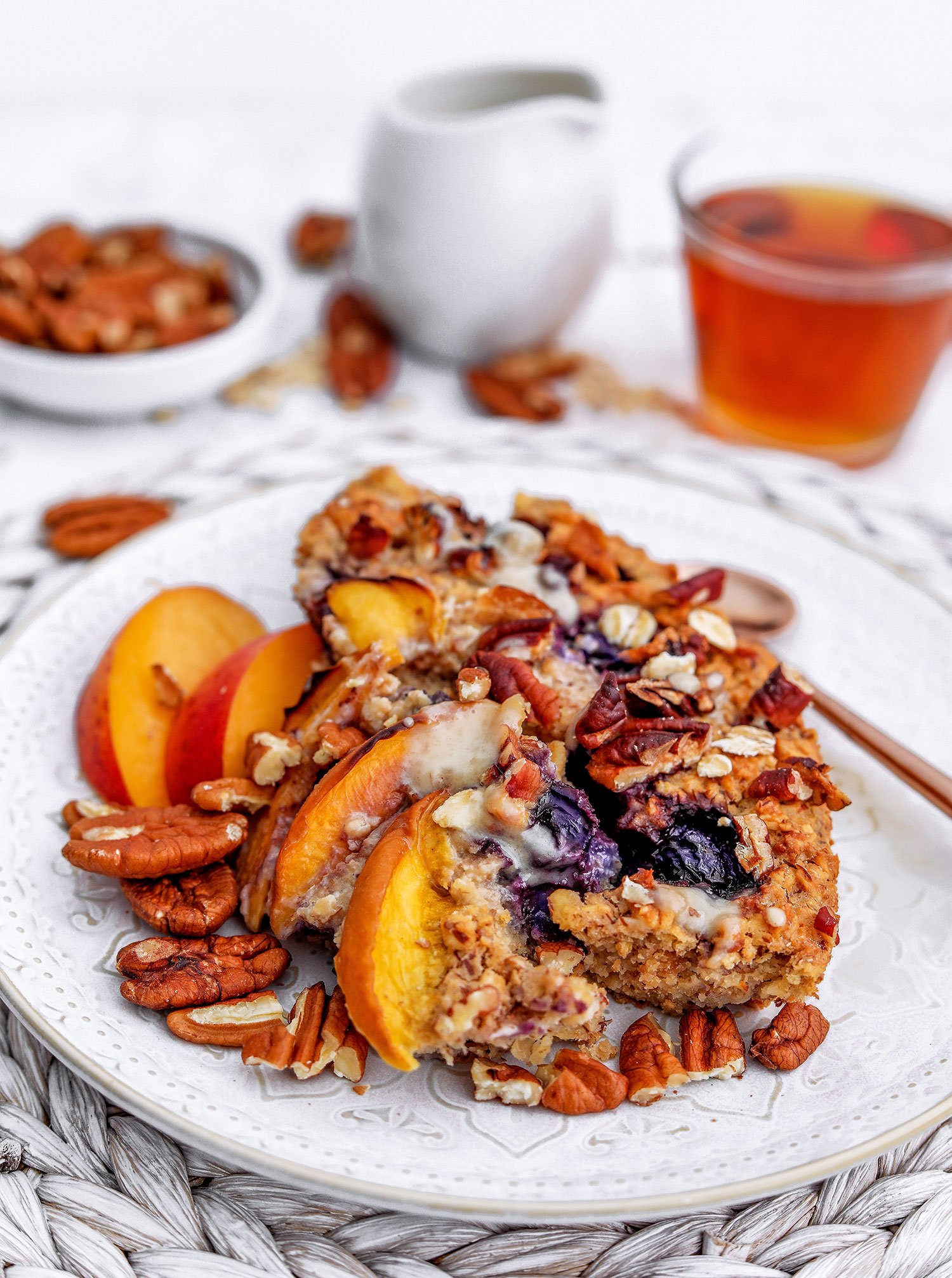 I'm finding myself craving warm breakfasts more and more. And I know once the UK winter kicks in, I'll say goodbye to my smoothie bowls for good (well, until next spring!), as I welcome bowls of comforting, stodgy oats.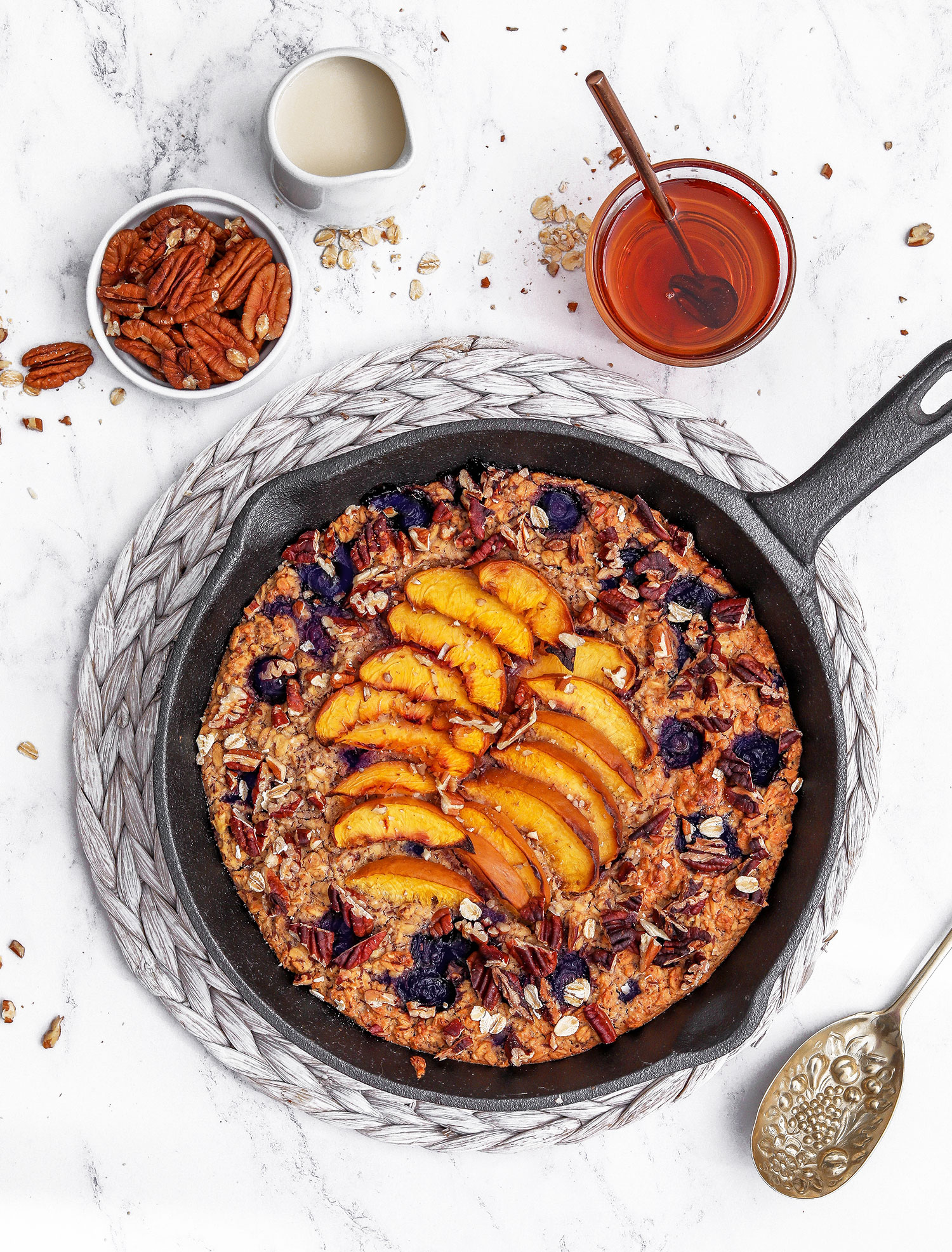 One of the things I really miss about winter is my morning bowl of oats, that as well as copious amounts of warm beverages and oversized, thick jumpers. All three are the definition of comfort to me.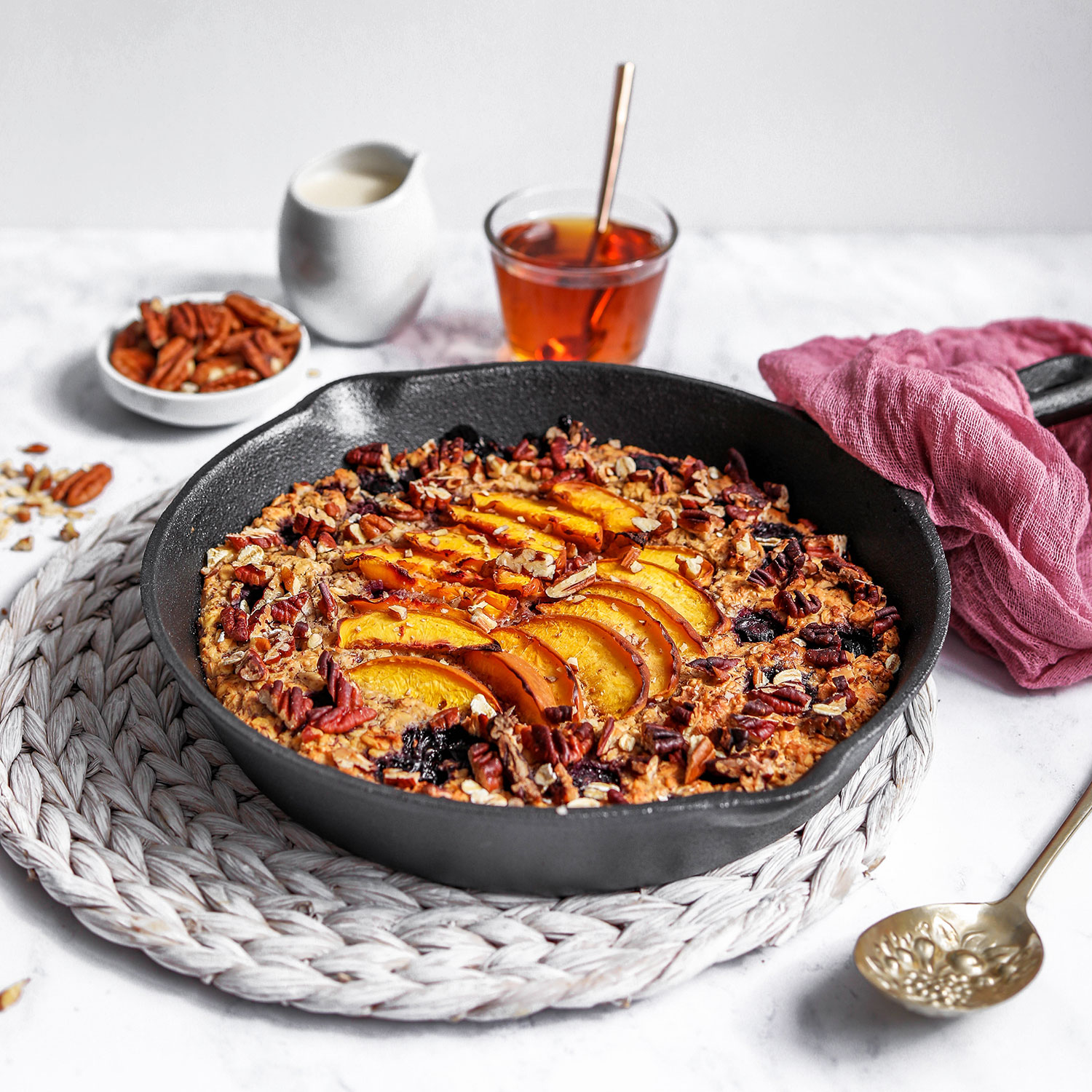 When I don't have time to make porridge in the morning, a good warm breakfast to have is baked oats. You can make it the night before and warm it in the microwave for a couple of minutes and enjoy it warm with a dash of milk, or even custard if you're feeling brave! It's also a really nice breakfast to enjoy on a chilled weekend morning if you want to prepare it fresh. You even have the option of popping it in tupperware and taking it with you to work, school or college.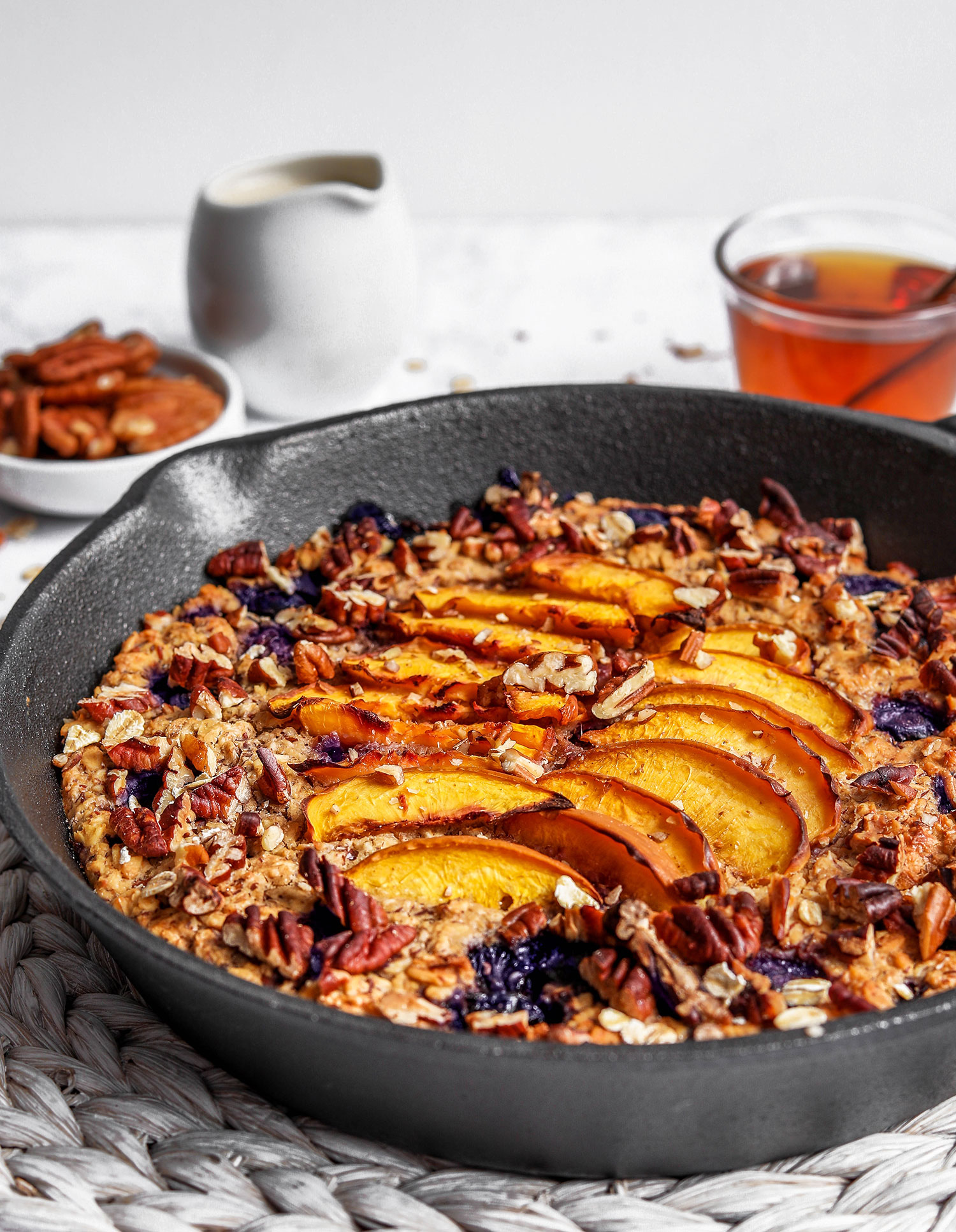 I've added loads of blueberries, pecans and topped it with nectarine slices. You can use any berries or fruit you have available or you can even leave it plain if you haven't been shopping in a while and you've ran out of fresh produce (like is often the case with me). The beauty of this recipe is that you can play around with the ingredients and the flavours so you never get bored 😀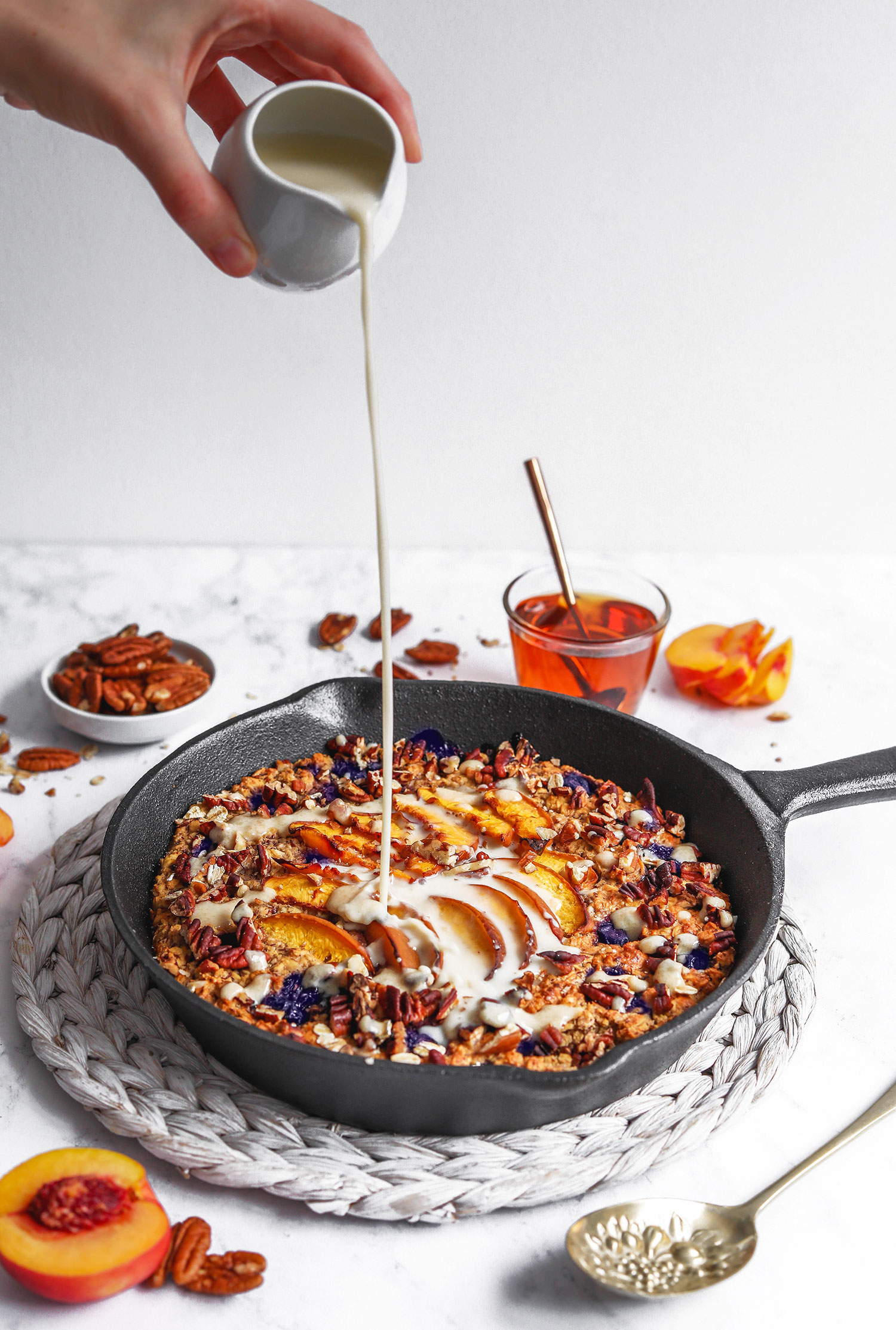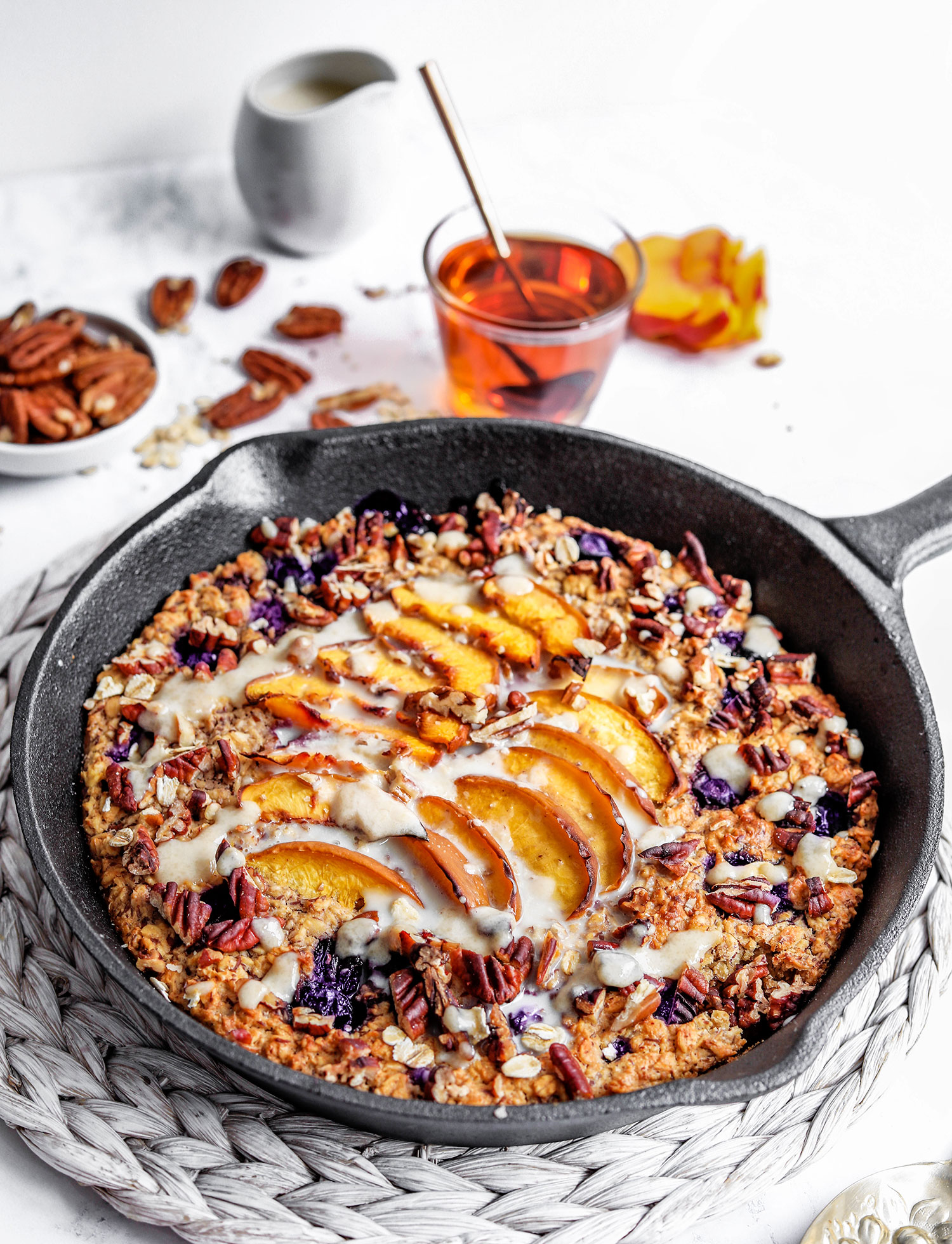 ---
Blueberry Nectarine Baked Oats
Serves: 4
Ingredients
170g (2 cups) gluten-free oats – use plain oats if you don't have an allergy/intolerance to gluten
1/2 tsp salt
1 tsp baking powder
2 tbsp maple syrup – or you can use any other liquid sweetener like honey, date syrup, etc.
236ml (1 cup) milk of choice
4 level tbsp (1/4 cup) almond butter (or any other
2 tbsp flaxseed + 5 tbsp warm water
75g (1/2 cup) blueberries (frozen or fresh)
1 nectarine, sliced
Handful of pecans, roughly chopped
Method
Prepare the flax eggs by mixing 2 tbsp milled flaxseed with 5 tbsp of warm water. Leave to set for 10 minutes.
Preheat your oven to 190C/170C fan/350F.
In a large bowl, mix together the oats, salt and baking powder.
Mix in the milk, maple syrup, almond butter and the set flax eggs, then fold in the blueberries.
Transfer into an 8″ cast iron skillet or a baking dish, then arrange the nectarine slices on top and scatter over the chopped pecans.
Bake for 40 minutes.
Best served warm, but can also be enjoyed cold from the fridge.
Enjoy!
---

If you prefer traditional saucepan cooked porridge, check out my raspberry almond porridge and plum hazelnut porridge
Share This Post