Banana Peanut Butter Overnight Oats
If you've been following me for a while you will know how much I absolutely love overnight oats! It's definitely my go-to breakfast recipe especially if I know I'm going to be in a rush in the morning and won't have much time to prepare breakfast. There are so many fun ways to change it around so that each morning you have a completely different tasting breakfast!
Watch the short video above for a demonstration on how easy overnight oats are to make!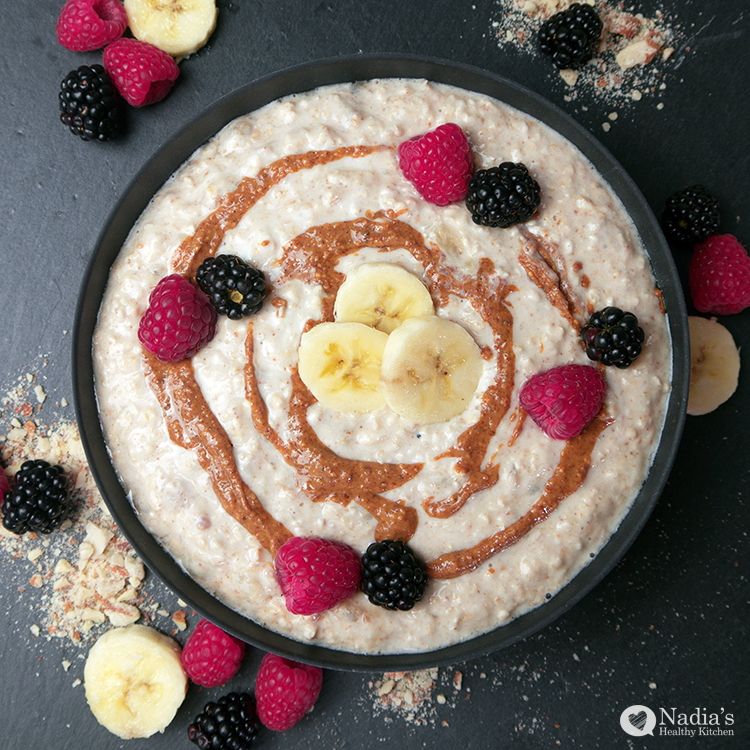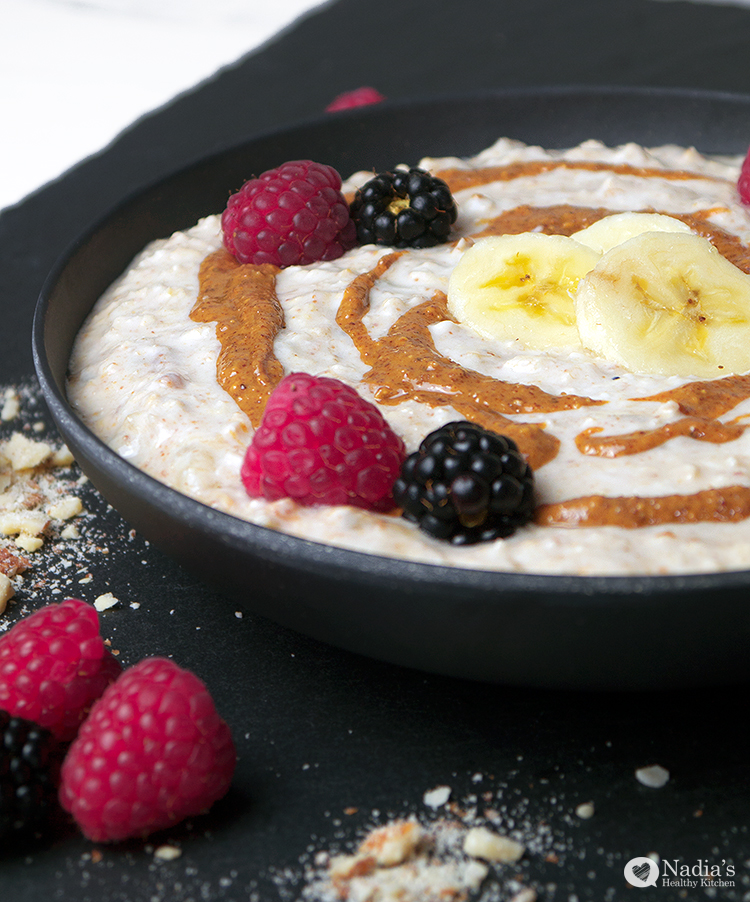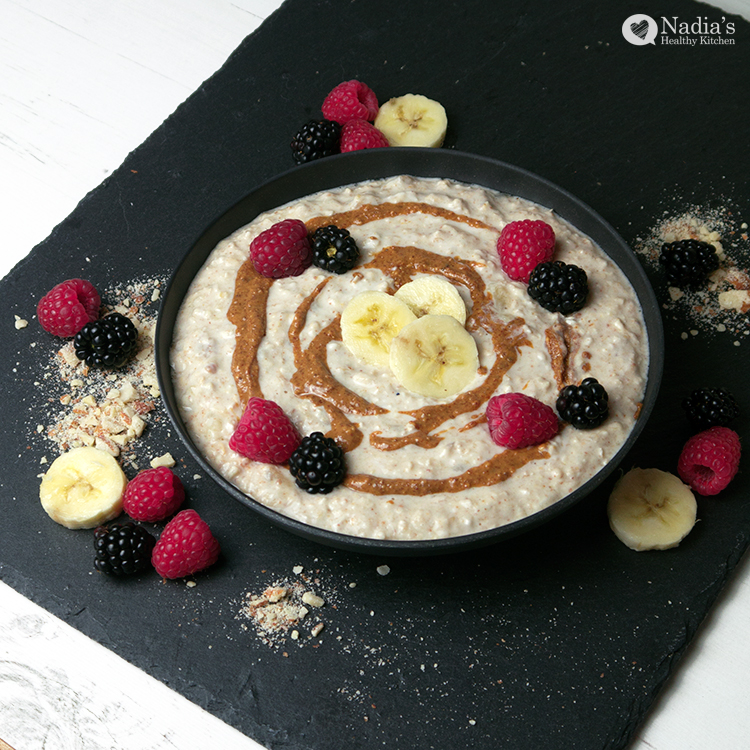 Banana Peanut Butter Overnight Oats
2015-07-17 19:05:49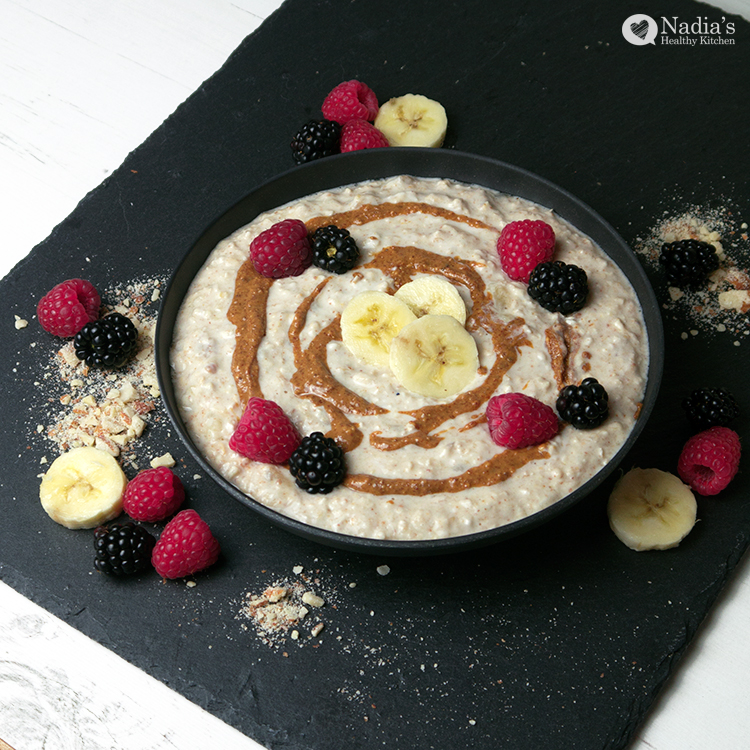 Serves 1
Ingredients
1/3 cup (35 g) plain oats
1/3 cup (80 g) yogurt (any kind will work)
1/3 cup (80 ml) milk (any kind will work)
1 ripe banana
1 heaping tsp peanut butter
1 tsp maple syrup or honey (optional)
Instructions
In a jar, add the oats then pour in the yogurt and the milk
Mash the banana using the back of a fork, then add to the oat mixture
Mix in the peanut butter and maple syrup/honey (if using any)
Give everything a good mix then store in the fridge overnight or for 5 hours
Nutritional information
Calories: 371 calories
Protein: 14.2g
Fat: 6.3g
Carbs: 66.4g
Fibre: 6.9g
Nadia's Healthy Kitchen https://nadiashealthykitchen.com/
You may also like these healthy breakfast recipes