Banana Blueberry Baked Oatmeal
"This is just like having dessert for breakfast" were my husband's exact words as he took another spoonful of warm banana blueberry baked oatmeal fresh out of the oven. Since this breakfast recipe requires baking, it does take slightly longer to make compared to regular cooked oatmeal/porridge, but it takes no more time to prepare. In fact, it takes less time to prepare since you can just throw it in the oven, set the timer and leave it to work it's magic. No stirring or 'keeping your eye on it' required.
Baked oatmeal is usually something I make on weekends when I do have more time in the morning or on days when I need to get a few things done in the morning before breakfast. It's definitely a breakfast suited for cold mornings – like it currently is in England today, even though technically it's spring and the weather should be warmer already!
This banana blueberry baked oatmeal is vegan, dairy free and can easily be made gluten free. You could add some protein powder, nuts or seeds to make it a more well rounded breakfast.
To top my baked oatmeal ramekins, I mixed some Total Greek yogurt with some Organic Burst Acai berry powder for extra protein and a hit of antioxidants.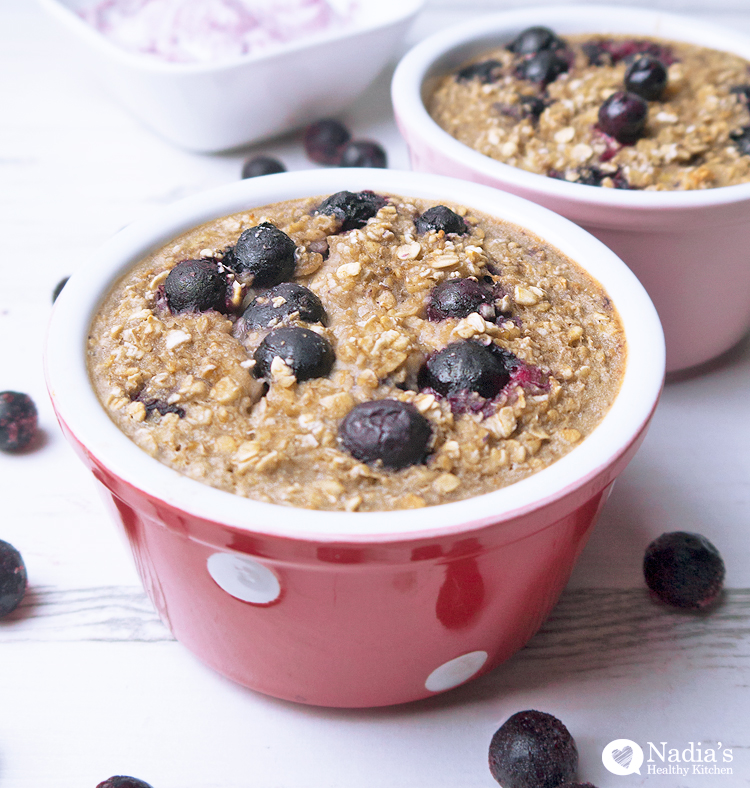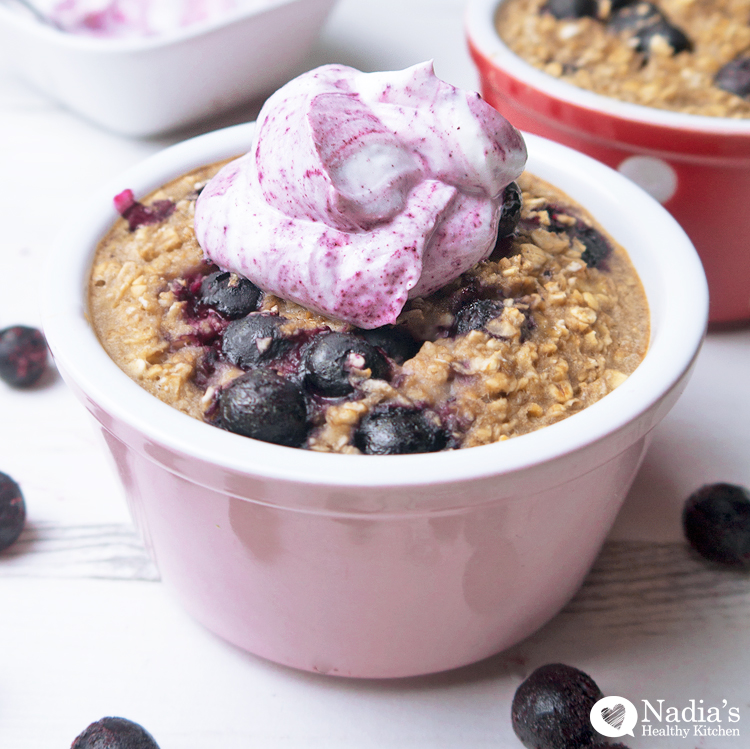 Banana Blueberry Baked Oatmeal
Serves – 2
Ingredients
1 cup (100g) plain rolled oats
1 cup (237ml) milk (I used oat milk)
1 large ripe banana
2 tbsp stevia or other sweetener
Pinch of salt
1/2 tsp vanilla paste (or 1 tsp vanilla extract)
1/2 cup (80g) frozen blueberries
4 Acai berry capsules
Greek Yogurt to serve (optional) – I used Total Greek 0% fat yogurt as it has a lovely thick texture and is higher in protein compared to other yogurts.
Method
Preheat your oven to 180°C (fan assisted)/ 375°F
Mash your banana using the back of a fork.
To a bowl, add your mashed banana, oats, milk, sweetener, vanilla and a pinch of salt. Mix everything until well combined.
Open up 2 of the Acai berry capsules and empty their content into the bowl.
Fold in your frozen blueberries.
Divide the mixture between 2 small ramekins.
Bake for 20-25 minutes
To serve – mix the content of the other 2 Acai berry capsules into a small bowl of yogurt, mix and top each ramekin with a generous dollop…Enjoy!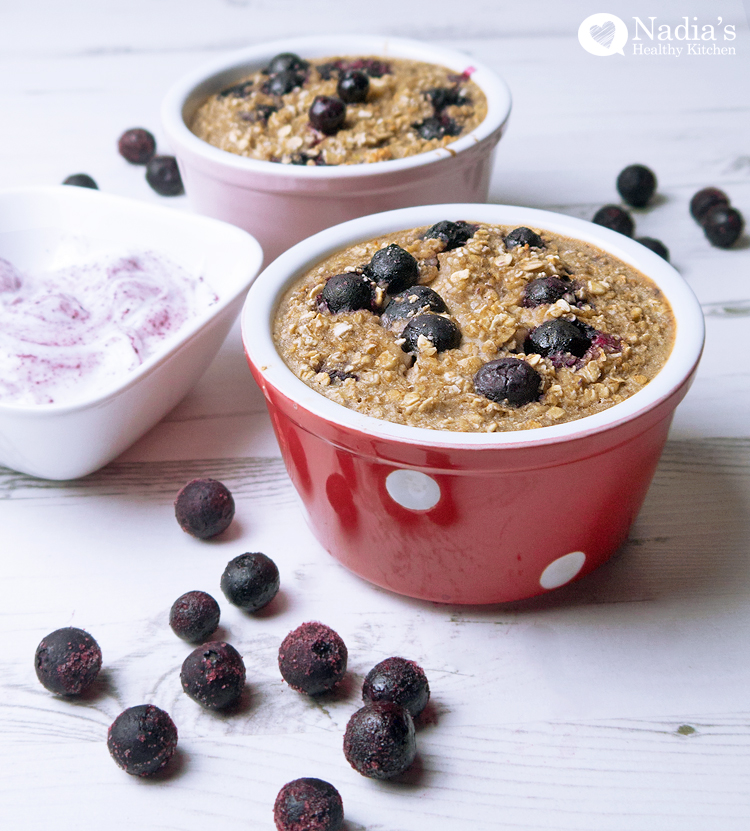 If you like this banana blueberry baked oatmeal recipe, you may also like my baked raspberry oatmeal recipe.