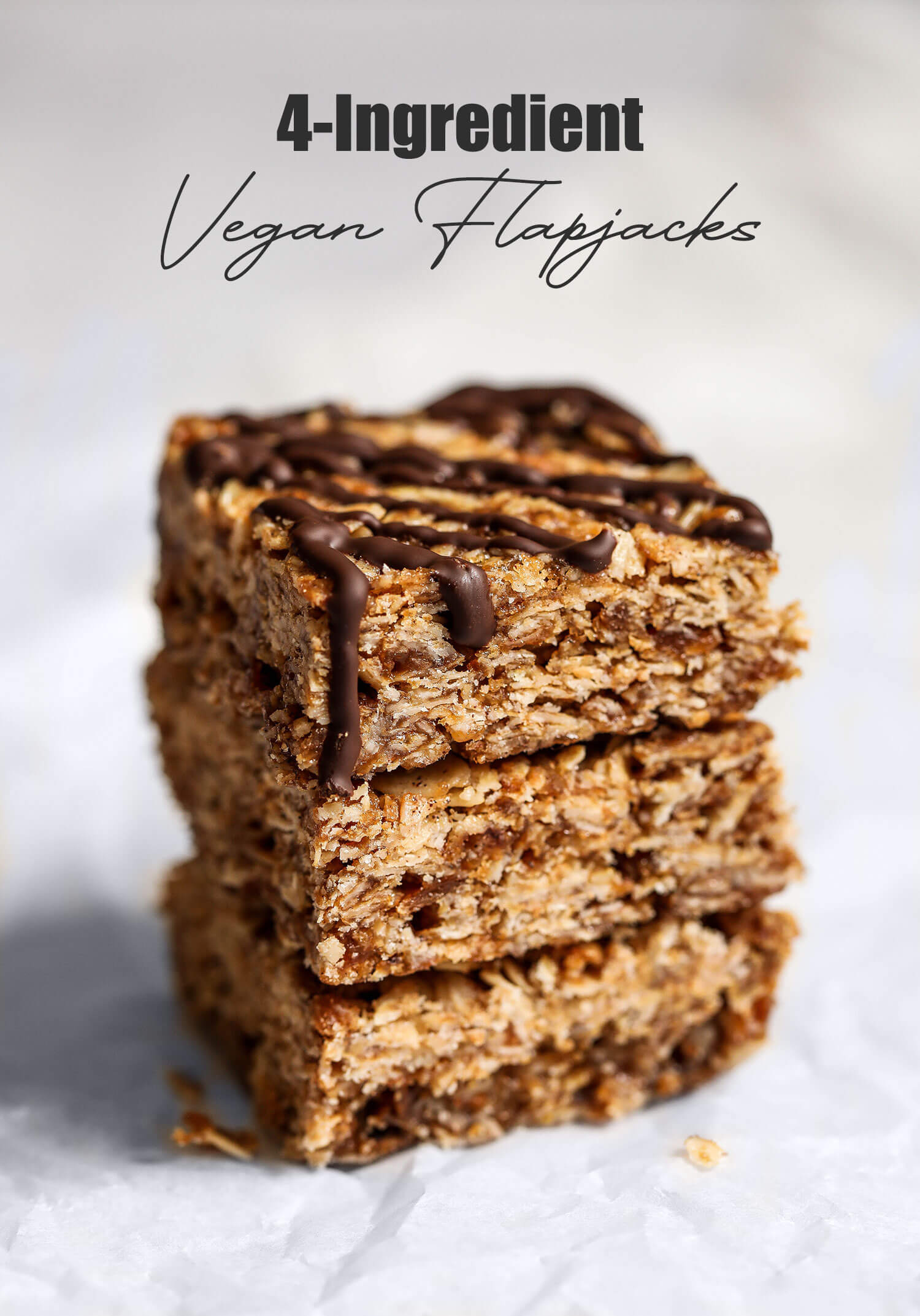 Quick and easy crunchy flapjacks – these 4-ingredient vegan flapjacks make the yummiest mid-morning snack!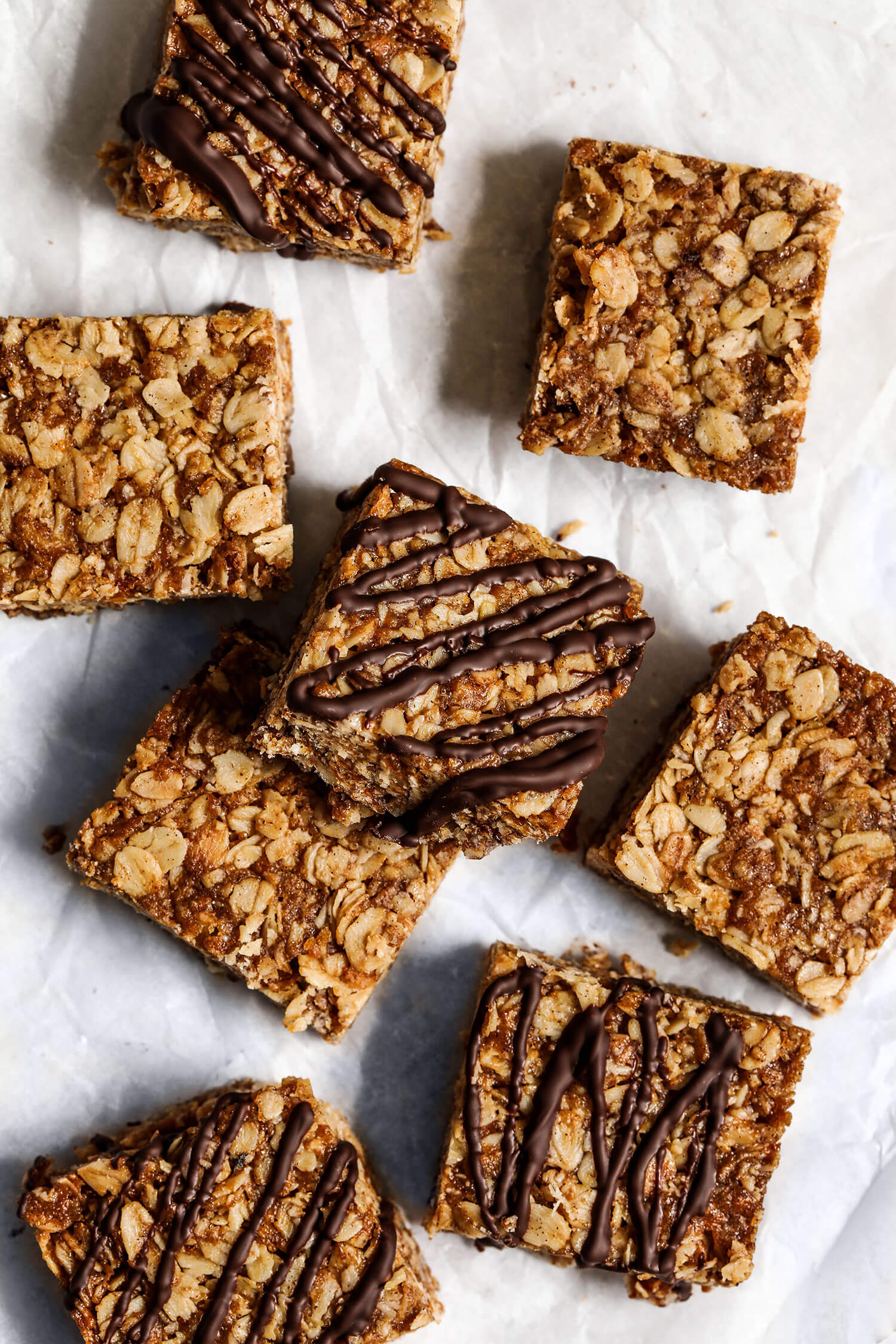 You seem to be loving my few ingredient recipes, so that's what I'll continue making for you for the time being. I know lockdown is slowly easing up and everyone is trying to get back to some sort of normality, so I want to share recipes that are speedy, call for as little ingredients as possible, but still taste delish! 😋
The recipe can be easily adjusted if you fancy adding things like cinnamon, nuts, dried fruit, chocolate chips, etc.
These 4-ingredient vegan flapjacks are also nut-free and can easily be made gluten-free by using gluten-free oats!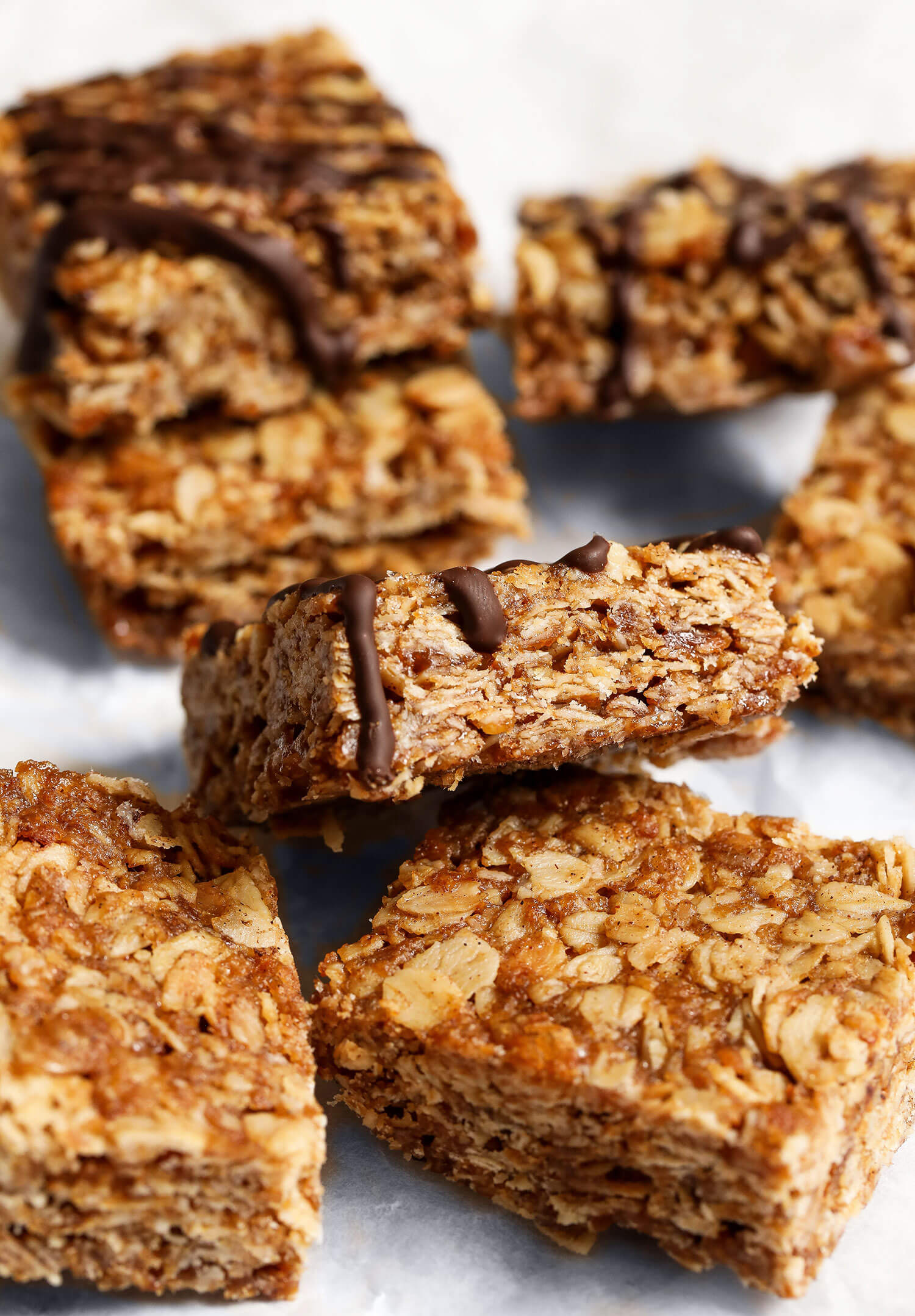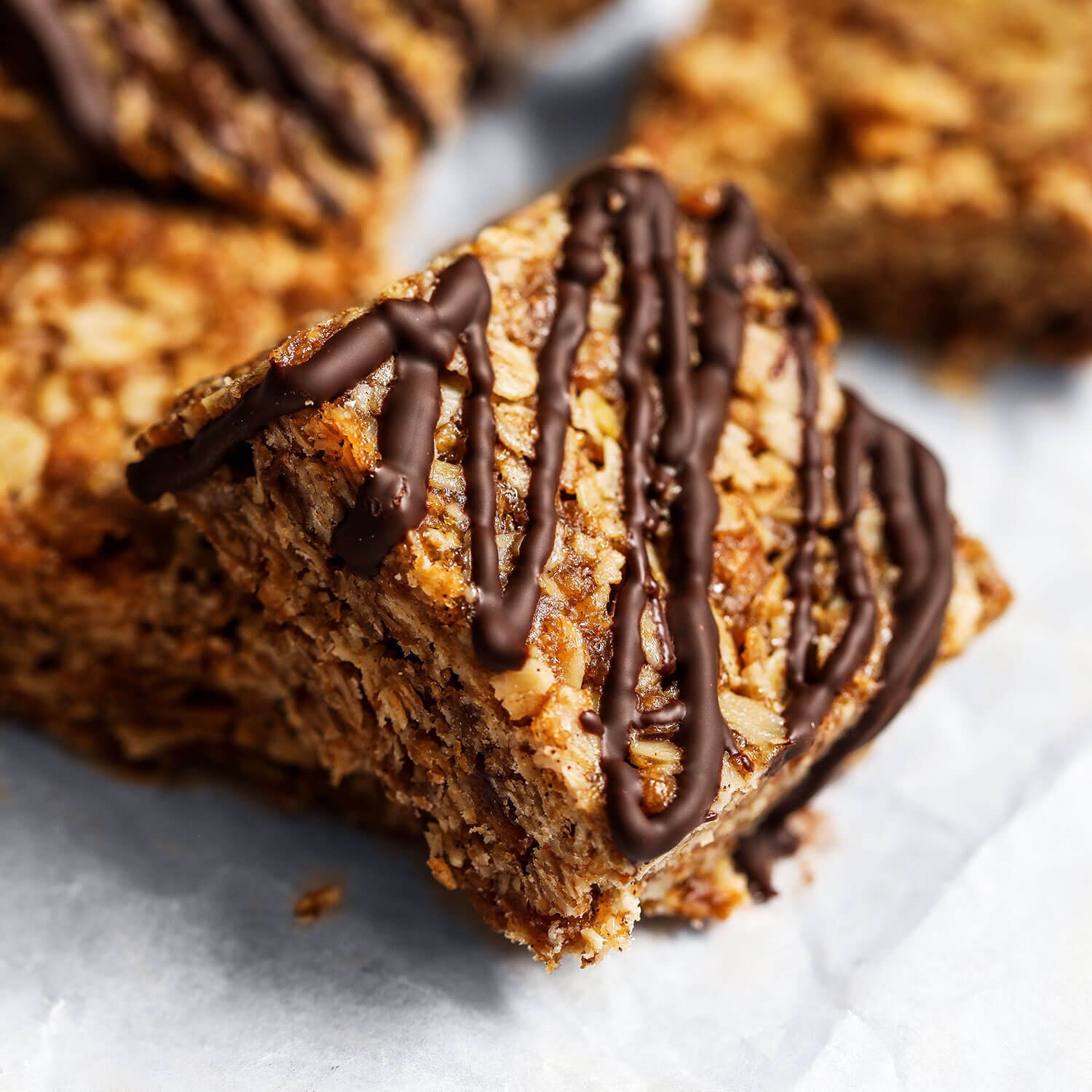 4-Ingredient Vegan Flapjacks
Makes – 8
Ingredients
100g oats
60g coconut oil
40g sugar
1 tbsp maple syrup
Optional – cinnamon, nuts, dried fruit, chocolate chips, etc.
Method
Preheat your oven to 180C/160C fan assisted./350F.
Add the oats to a saucepan with a pinch of salt, then pour in the coconut oil, sugar and maple syrup.
Cook over a medium heat until the coconut oil is melted and everything is well combined.
Transfer into a loaf pan (I used a 22×12 cm loaf tin) and press down.
Bake for 35-40 minutes. Enjoy!