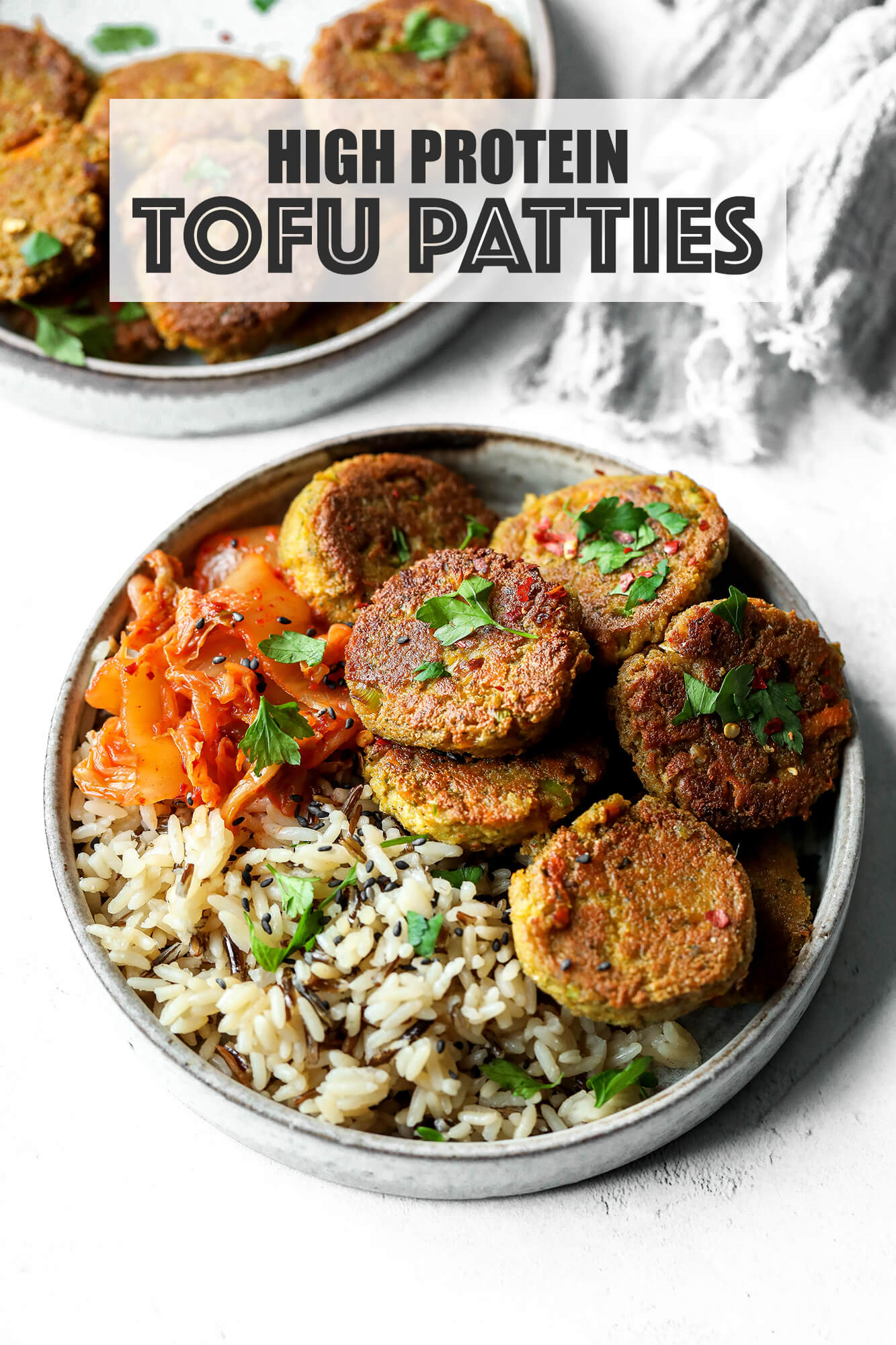 Delicious patties that are packed with protein – these vegan tofu patties are really easy to make and are so tasty! You can enjoy them for lunch, dinner or even as a healthy snack.
I love using tofu in recipes. It's so versatile and can be used in so many ways. The one I see the most is chopped into cubes and fried, but I find crumbling a block into a fine mince or blending it with other ingredients works best in terms of both texture and taste.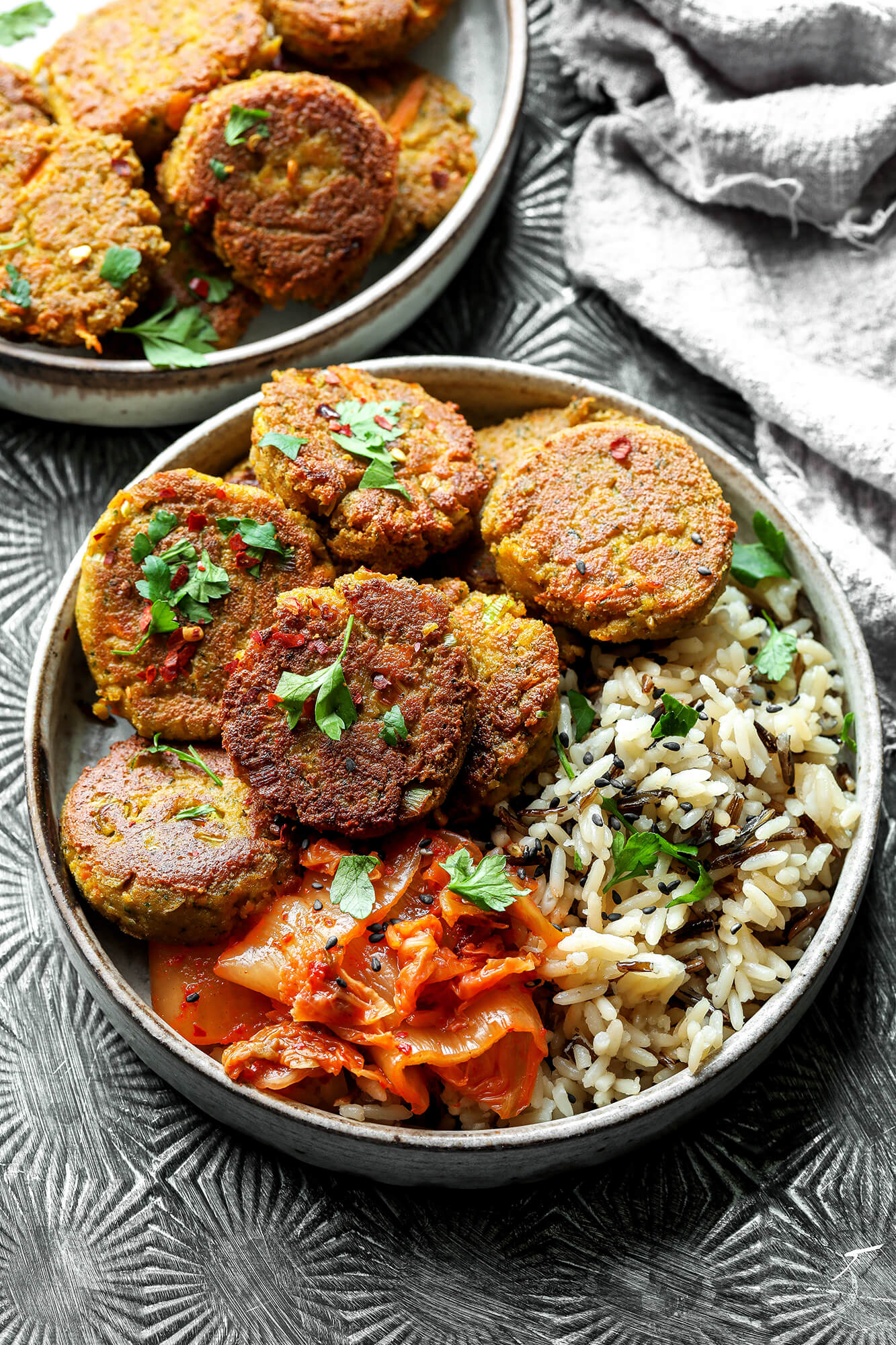 These patties have become my new favourite way of using tofu. It's so easy, all you have to do is blend everything together, shape, then fry them for a few minutes. You can have a meal ready in 30 minutes with these patties! I love having them on the side of rice and vegetables, but you can add them in wraps/pitta or even shape them into 'meatballs' and enjoy them with noodles or pasta.
The main concern for many when considering including more plant-based meals into their diet is protein and making sure they get enough of it. For me, tofu is the most obvious plant-based source of protein, certainly the healthiest and least processed when compared with fake meats.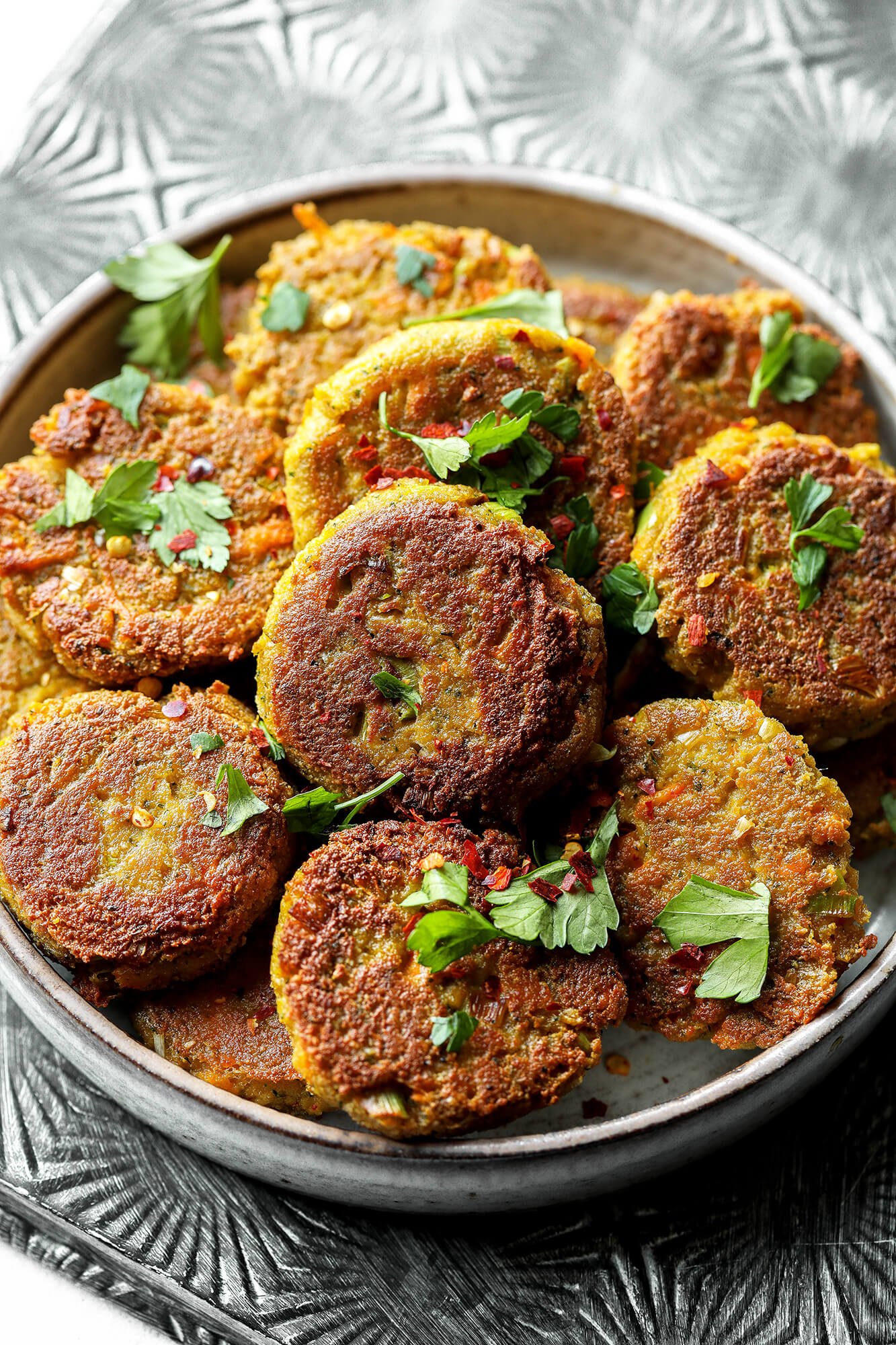 Tofu has a bad reputation for being bland and boring. However, because the taste of tofu is fairly mild, it's really easy to pack in the flavour and make it taste delicious. At the same time if you don't use enough flavouring, tofu can be very bland as it doesn't have a strong enough taste on its own to carry a dish. I always use plenty of garlic, salt, fresh herbs and spices to make sure the flavour shines through.
I served my vegan tofu patties with wholegrain rice and a side of kimchi, but you can add them to things like salads and wraps, or even enjoy them as a high protein snack in between meals. You also have the option of shaping the batter into 4 large patties and enjoy them as burgers instead.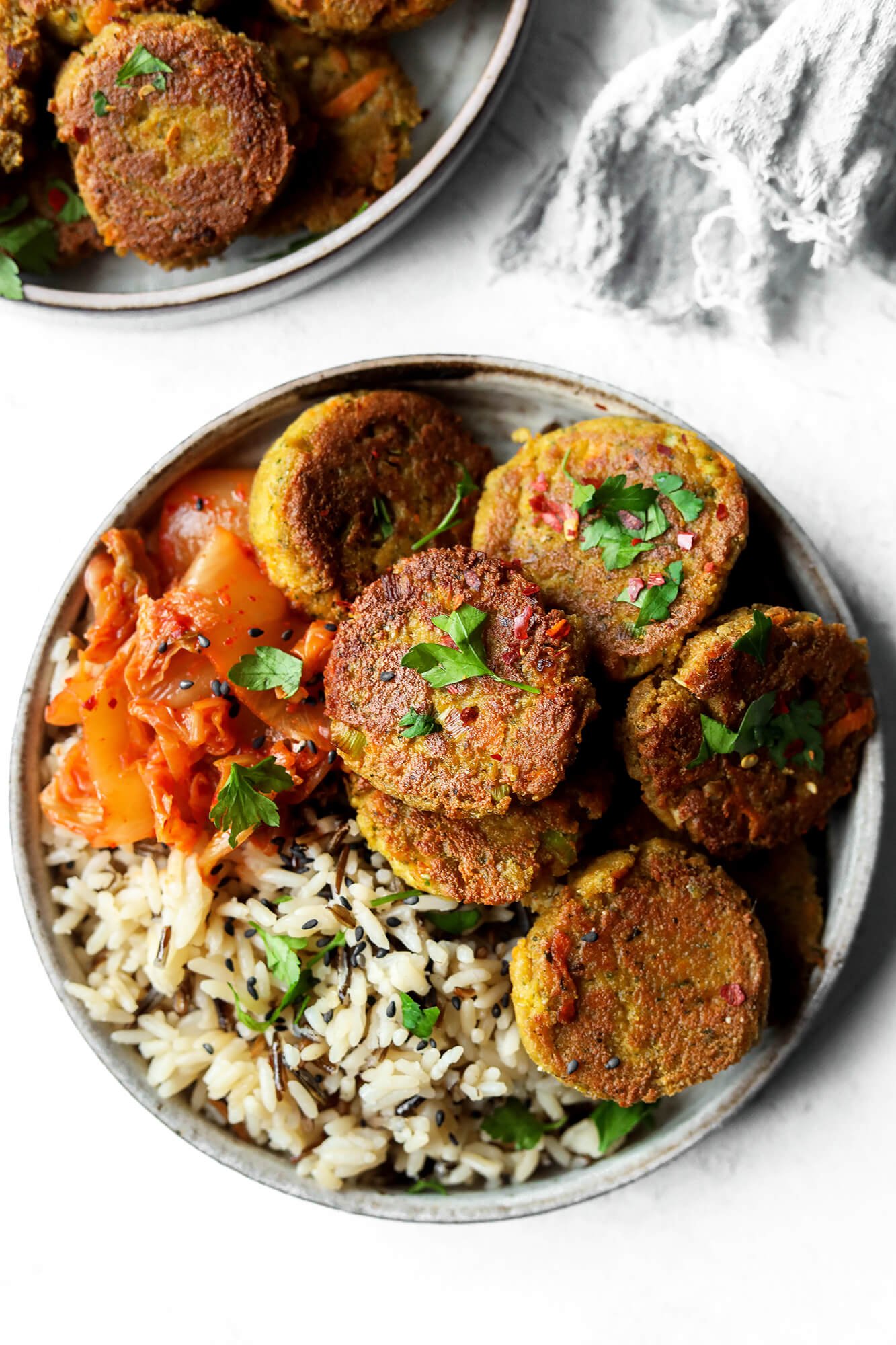 Vegan Tofu Patties
Makes – 14-16 patties
Ingredients
1x 280g (10oz) block firm tofu (I used Tofoo)
A big handful fresh coriander
3 garlic cloves
2 tbsp soy sauce/tamari
1 tbsp lemon juice
1 tbsp chilli sauce (I used Sriracha)
55g (1/2 cup) ground oats
3 Spring onions, finely chopped
1/2 large carrot, grated
Oil for frying
Method
Prepare the tofu according to pack instructions*.
Add the tofu, coriander, garlic, soy sauce, lemon juice, sriracha and ground oats to a blender and blend until you have a smooth mixture.
Fold in the grated carrots and chopped spring onions, then shape into small patties**.
Heat some oil in a frying pan over a medium heat and cook the patties for 3-4 minutes, then flip and cook for another couple of minutes.
Place on a plate lined with kitchen towels to drain the excess oil.
Enjoy!
Notes:
* You may need to press the tofu for 20 minutes to remove excess water. I didn't need to follow this step for the brand of tofu I used.
** I used an ice cream scoop for ease and to make sure the patties were a similar size.