Vegan Rocky Road Fudge
I hope you've all had a wonderful time over the Christmas and New Year celebrations. I've just returned home from a break in London with the hubby, his mum and sisters, that's the reason for my absence here and on my social media platforms. I felt bad for only sharing one recipe while I was away and had planned on posting, but I guess I really needed a break away from blogging and studying, so I didn't really do much of either! The next few months will be busy with my 1st semester assessment coming up as well as more assignments! Should be fun!
I'm welcoming the new year with this vegan rocky road fudge recipe – creamy, indulgent and so so delicious. All while being gluten-free and dairy free. I opted to use xylitol to sweeten it so the fudge itself is sugar-free; however, I struggled to find vegan marshmallow that was also sugar-free, so I'm just using what I could get hold of!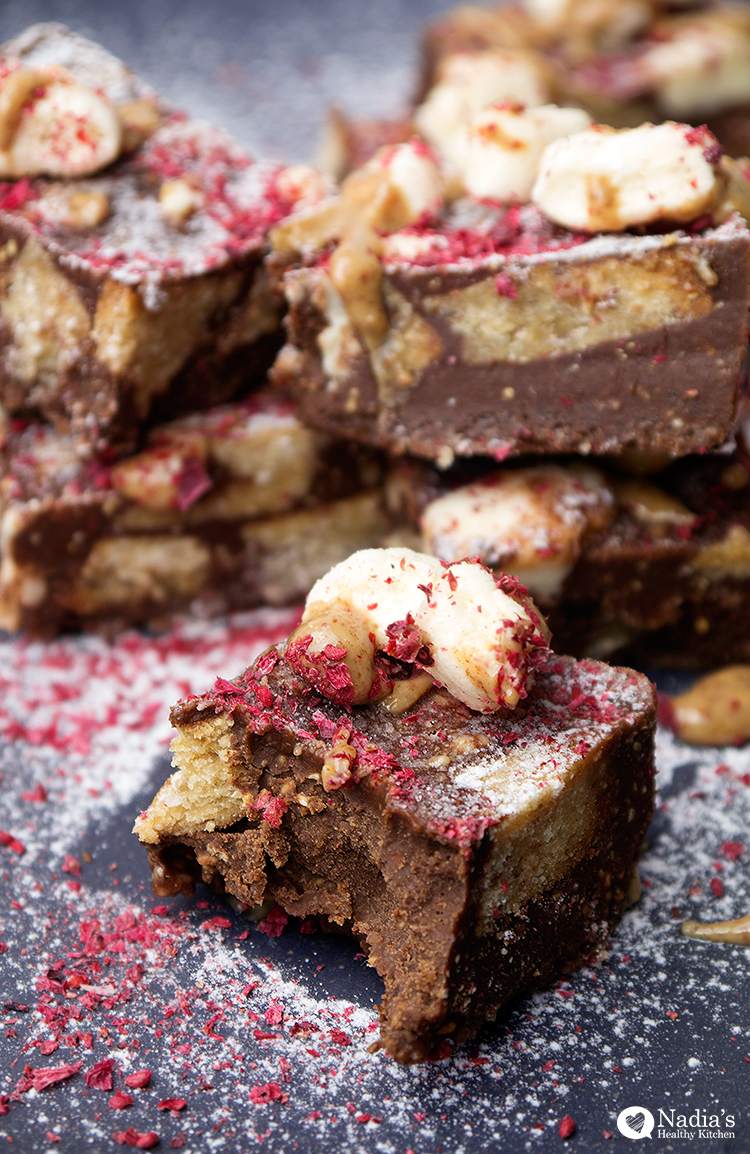 For the biscuit part, I added in broken up pieces of my gingerbread men cookies, but any type of biscuit will do.
You all NEED to try this vegan rocky road fudge recipe. It's so quick and easy. Great to have in the fridge to have after dinner or when you need a chocolate fix!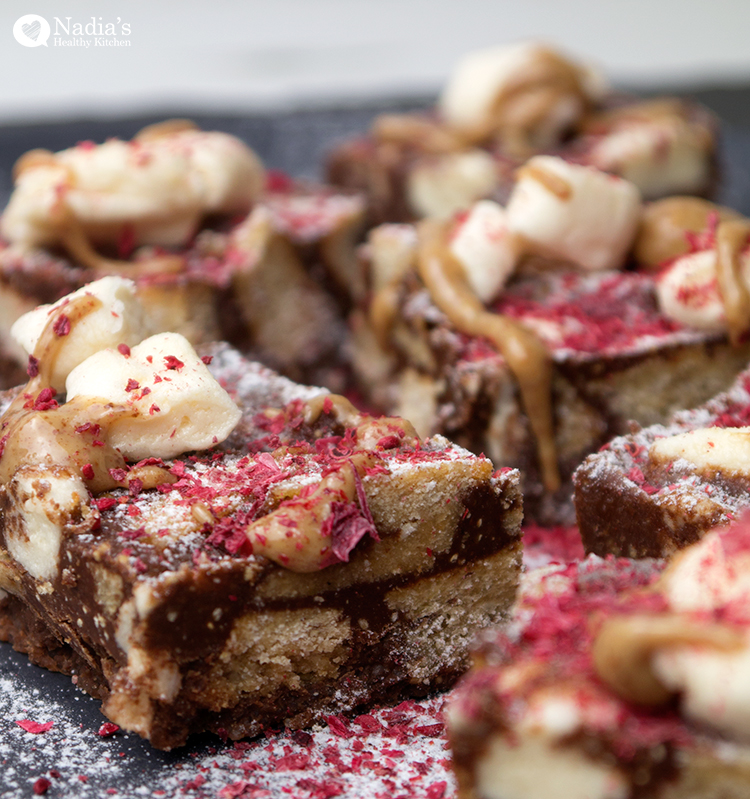 Vegan Rocky Road Fudge
2015-12-16 07:48:49
Instructions
Using the double boiler method, bring a small pan of water to a gentle simmer then place a small heatproof bowl on top of the pan making sure the water doesn't touch the bottom of the bowl.
Add the coconut oil and the almond butter into the bowl and stir until they have completely melted.
Mix in the cocoa, xylitol and salt until everything is well incorporated.
Line a baking tray with parchment paper. Any type will do, I used a small loaf tin.
Pour the fudge mixture into your prepared tin, then finally start adding in your marshmallows and biscuit pieces. Feel free to add other ingredients like nuts or dried fruit.
Place in the freezer to set for a couple of hours.
Take out your fudge 20 minutes before serving to soften a little.
Enjoy!
Nadia's Healthy Kitchen https://nadiashealthykitchen.com/