Oat & Spelt Crepes (Dairy Free)
There is no denying that breakfast is my favourite meal of the day. It's the first thing I think about when I wake up (sad, I know!) and then I go to bed thinking about what I might have for breakfast the next morning.
However, it hasn't always been that way. I remember skipping breakfast in my teenage years and throughout high-school. All I would have was a cup of black tea with milk. I hated school so much that it made me lose my appetite haha! Looking back now I realise how bad that was considering I was still growing and developing.
Fast forward to today – now I just can't relate to people who skip breakfast and say 'I just don't feel hungry in the morning'. I wake up starving! I have to have something, even if it's just a banana and a handful of nuts otherwise I feel like I don't have the energy to do anything!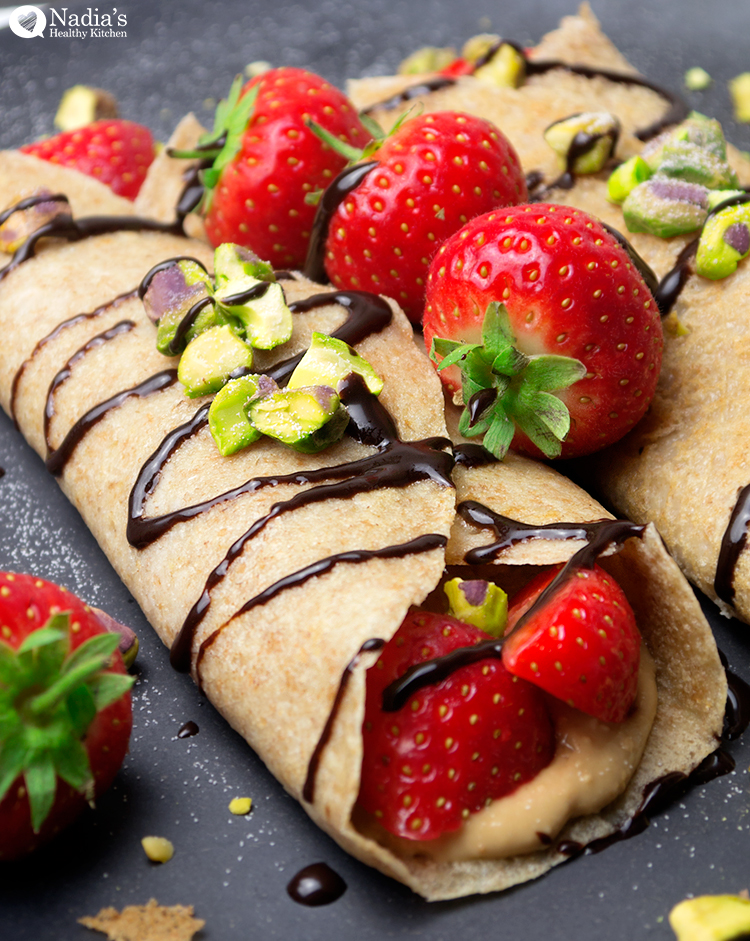 A few weeks ago when I posted my gluten free oat waffles I mentioned how I prefer waffles to pancakes. This is also true when it comes to crepes! I like that they're so much lighter and more delicate compared to pancakes, especially the thick, American pancakes. I actually think crepes are very similar to English pancakes. There is no pancake that can beat the English version with sugar and lemon…mmm!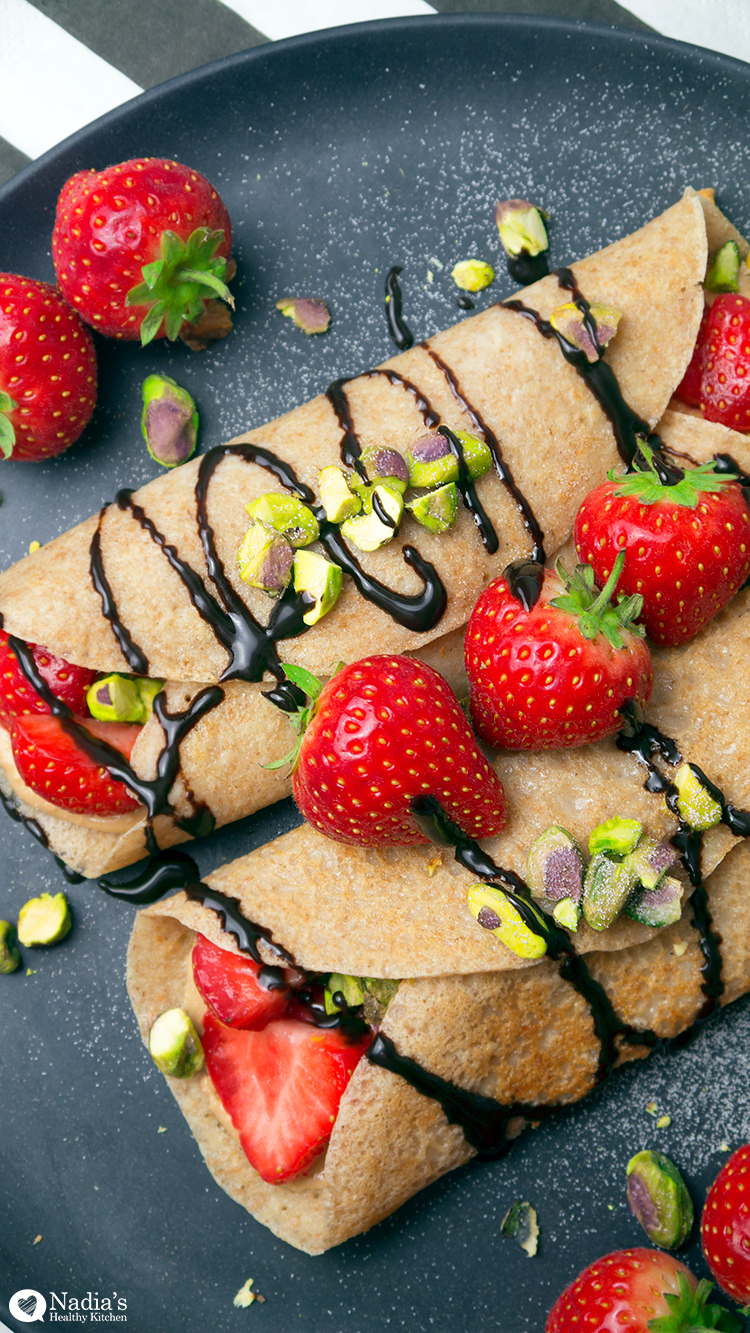 These oat & spelt crepes are very basic and easy to make. They're much higher in fibre compared to traditional crepe recipes and I've also made the recipe dairy free.
If you can't get hold of oat flour (I've never seen it sold in the UK), you can make your own by blending plain oats in a powerful blender or food processor. The more powerful your blender the finer the flour will be and you want it fine to achieve a smooth, bit free batter.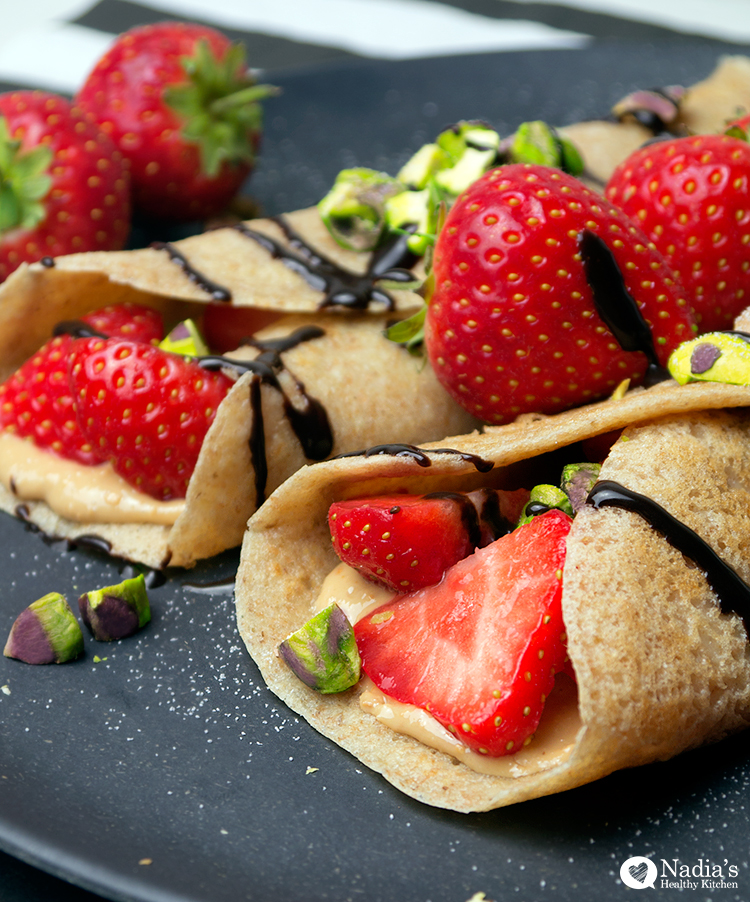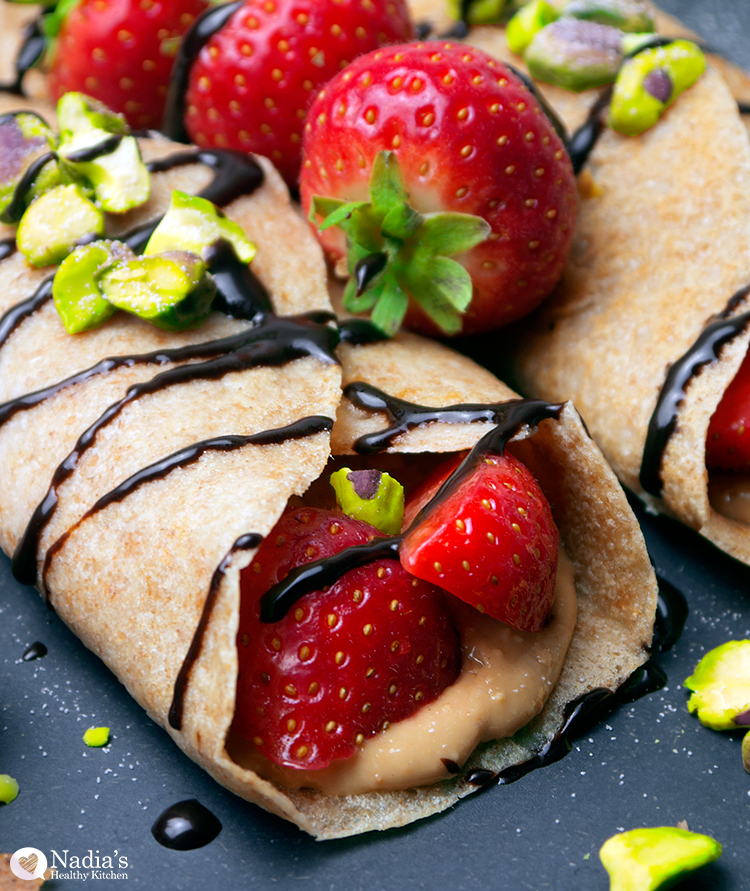 Oat & Spelt Crepes
2015-11-03 07:10:38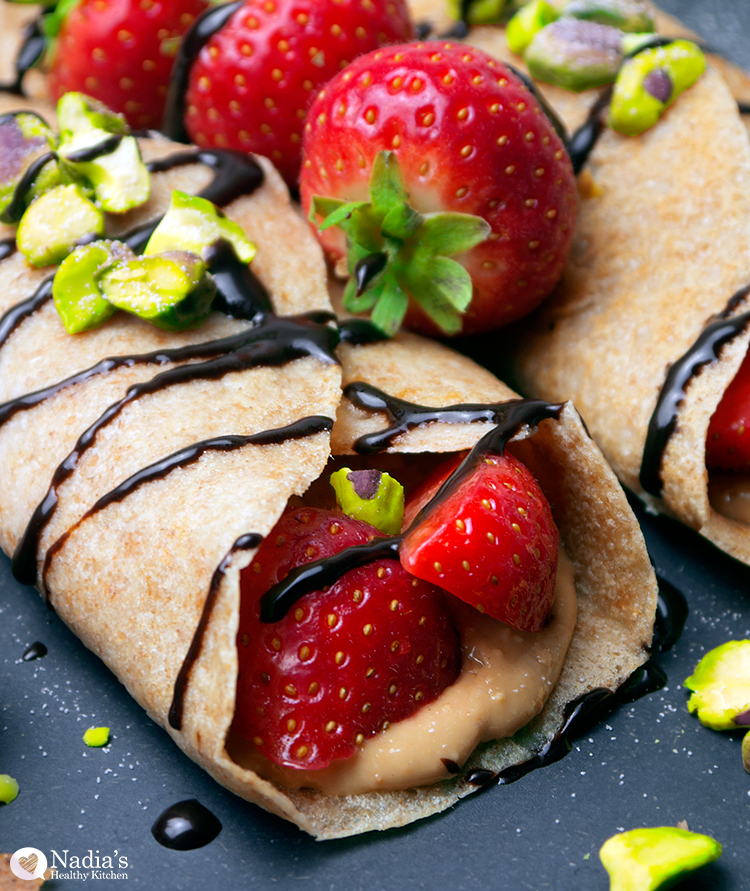 Instructions
Mix everything in a bowl. If the batter is lumpy use a hand held blender to smooth the batter out.
Heat a little bit of oil in a frying pan.
Take off the heat then pour in 1/2 the better to make one crepe. Tilt the pan to spread the crepe as thinly as possible.
Cook for a couple of minutes on each side.
Transfer onto your serving plate then top with your filling of choice. I used natural cashew butter, strawberries, pistachios and a drizzle of dark chocolate.
Notes
Nutritional Information (estimated per crepe)
Calories: 195 calories
Protein: 3.8g
Crabs: 19.3g
Fat: 12.5g
Fibre: 3.2g
UK Health Blog - Nadia's Healthy Kitchen https://nadiashealthykitchen.com/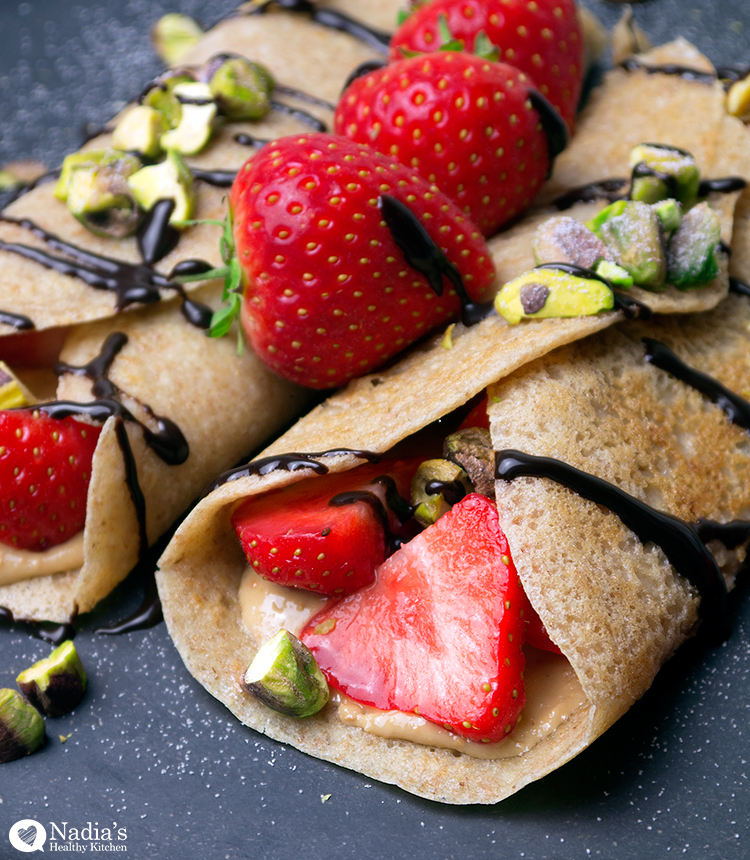 If you liked this
oat & spelt crepes

recipe, you may also like…
Share This Post