Vegan No-bake Caramel Bars
A crunchy biscuit layer topped with a simple caramel filling, all dipped in lush dark chocolate – these vegan no-bake caramel bare are my healthier take on a Twix bar!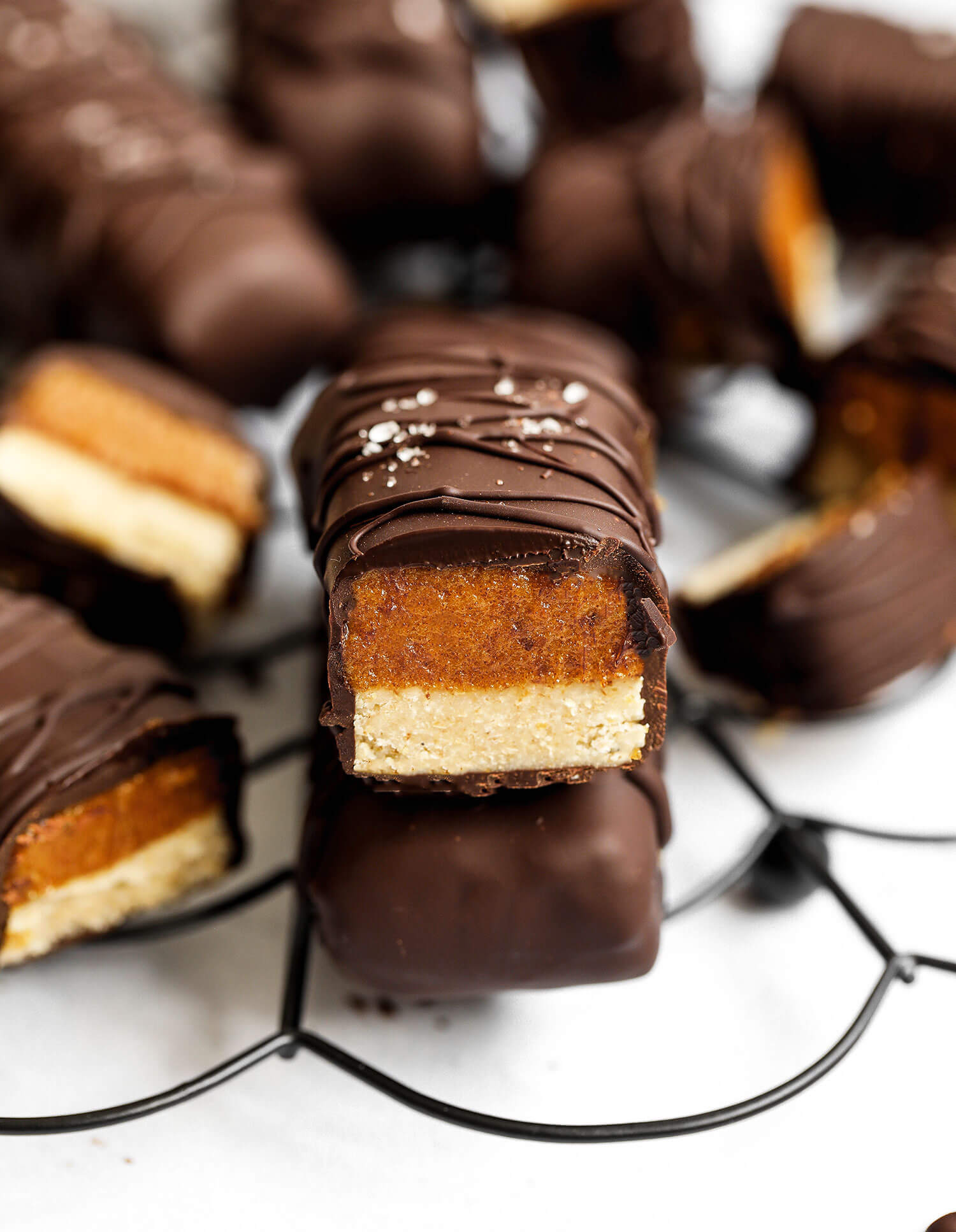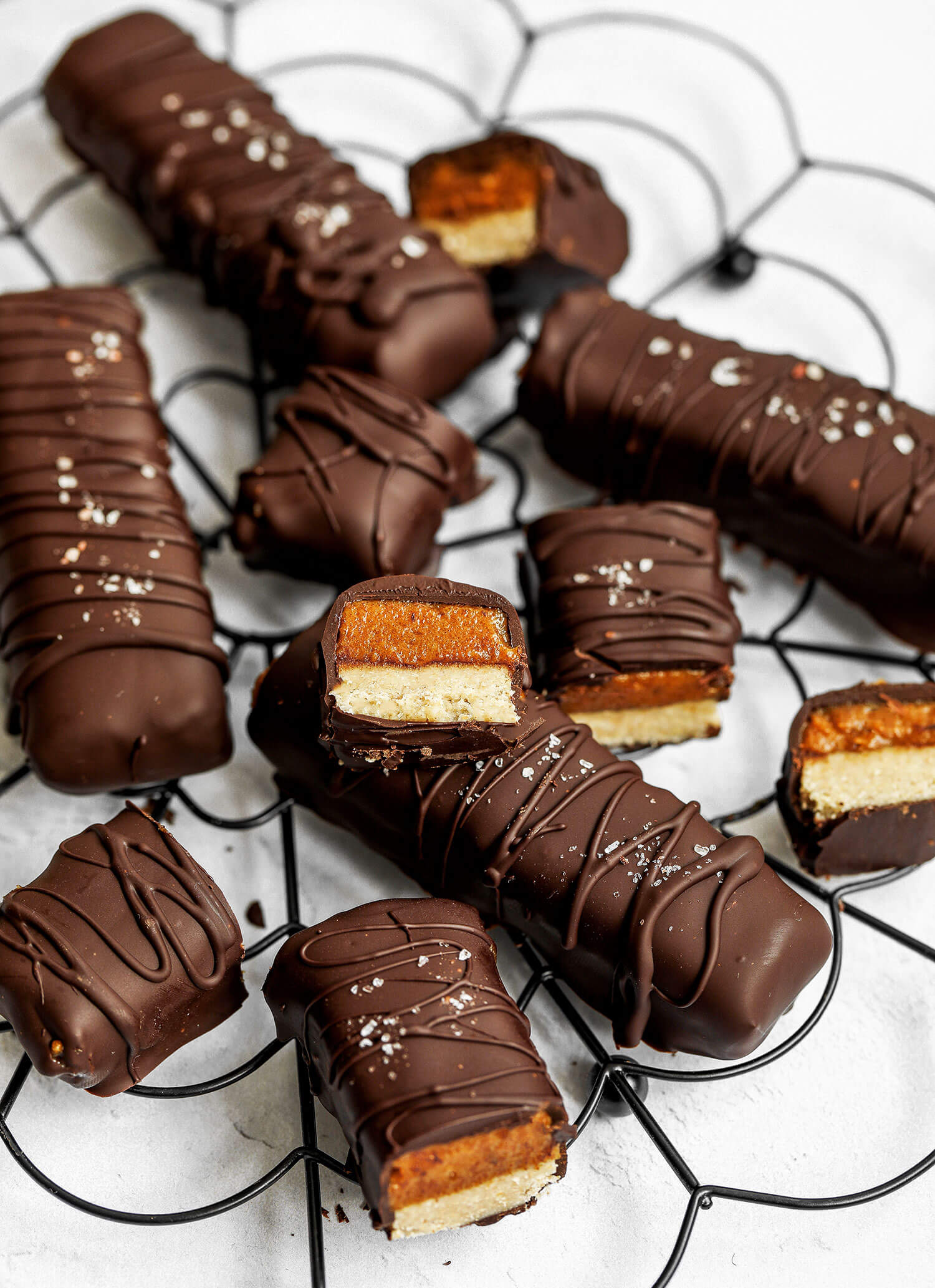 The best healthified vegan caramel I've ever tired combines dates with tahini. I was inspired by my upbringing in Iraq – dipping fresh bread in what we call 'dibis wa rashi' which literally translates to date syrup and tahini. It really was like eating a dessert for breakfast and I used to love it! I still combine those two ingredients quite a lot in my recipes because they just go so damn well together! It's like those two flavours were made for each other.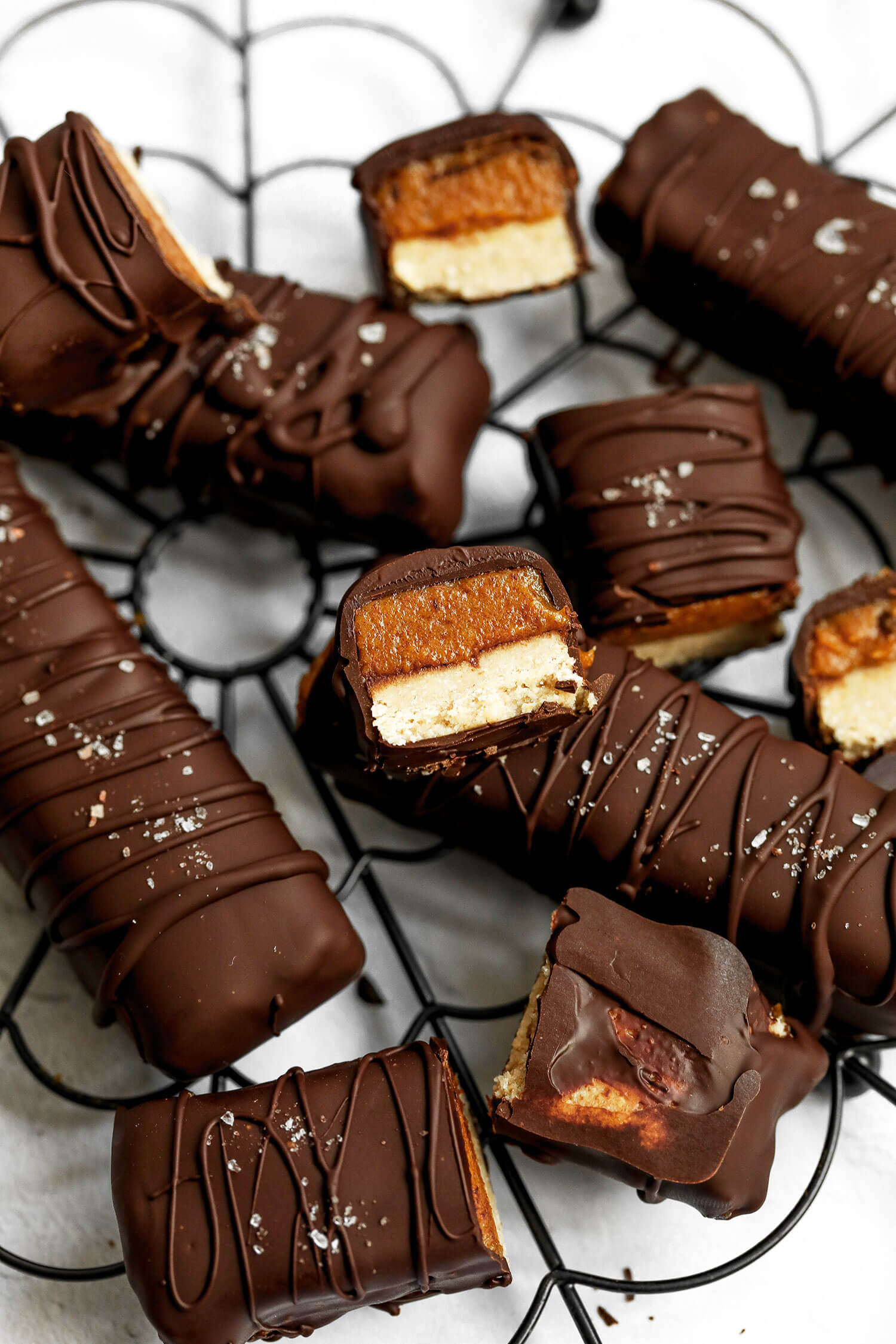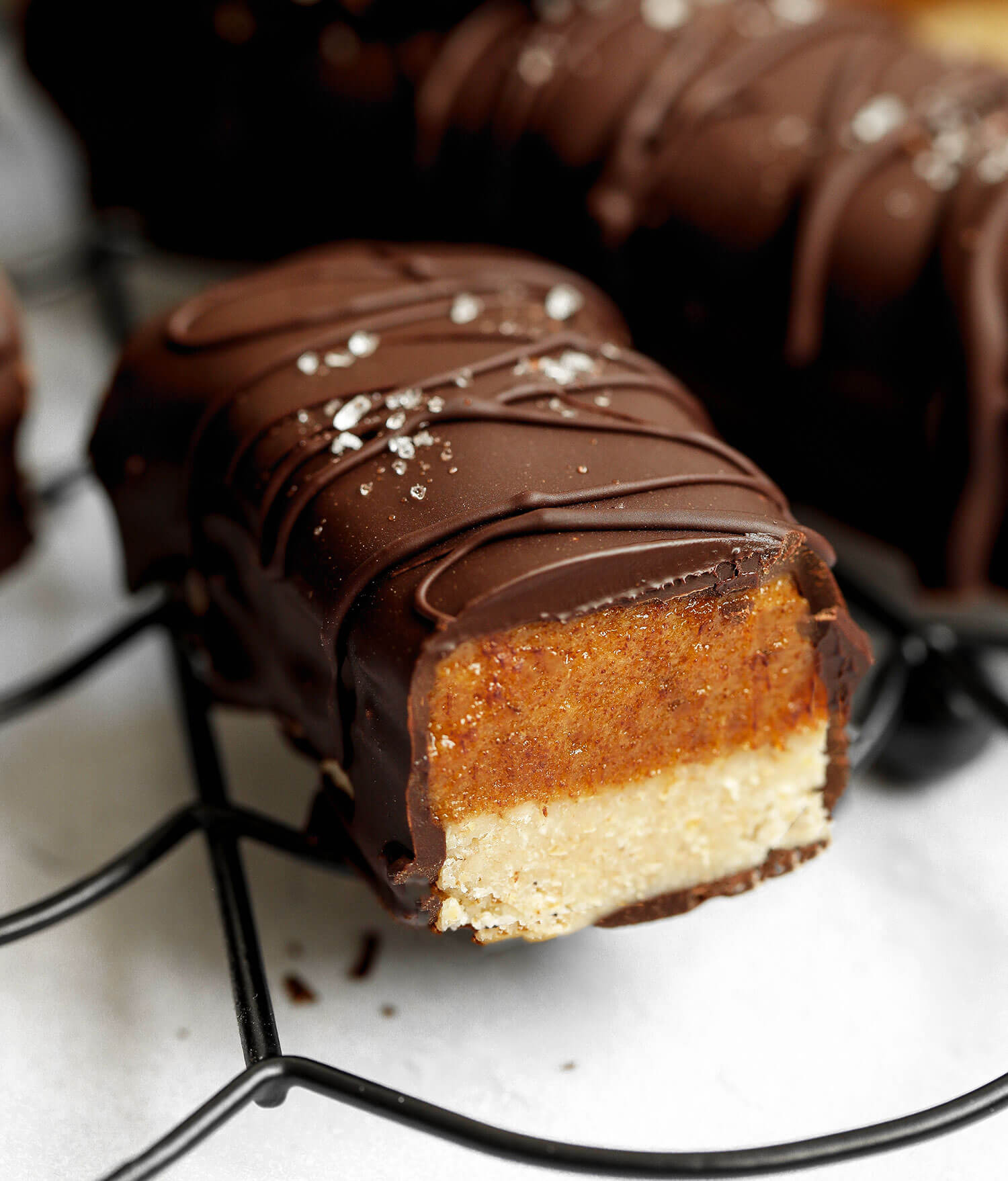 So whenever I'm inspired to make anything with caramel, my mind goes straight to date syrup and tahini. And that's exactly what happened when I had the idea to create these vegan no-bake caramel bars.
The base is made with oats, almonds, a bit of maple syrup to sweeten and coconut oil to hold it all together. And of course you can't have Twix inspired bars without them being dipped in chocolate. As always I opted for dairy-free 70% dark chocolate to make them that little bit healthier and intensify the flavour.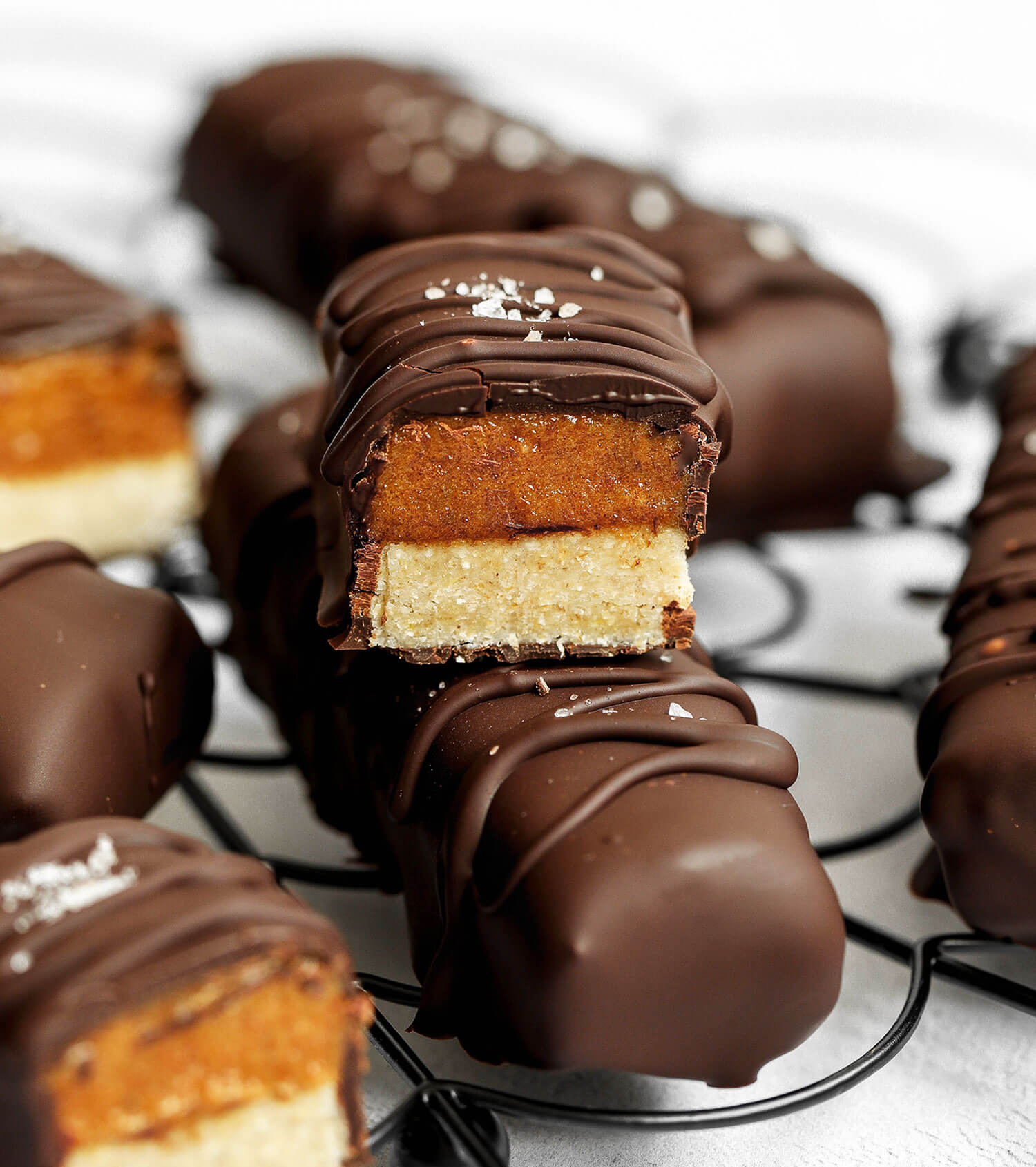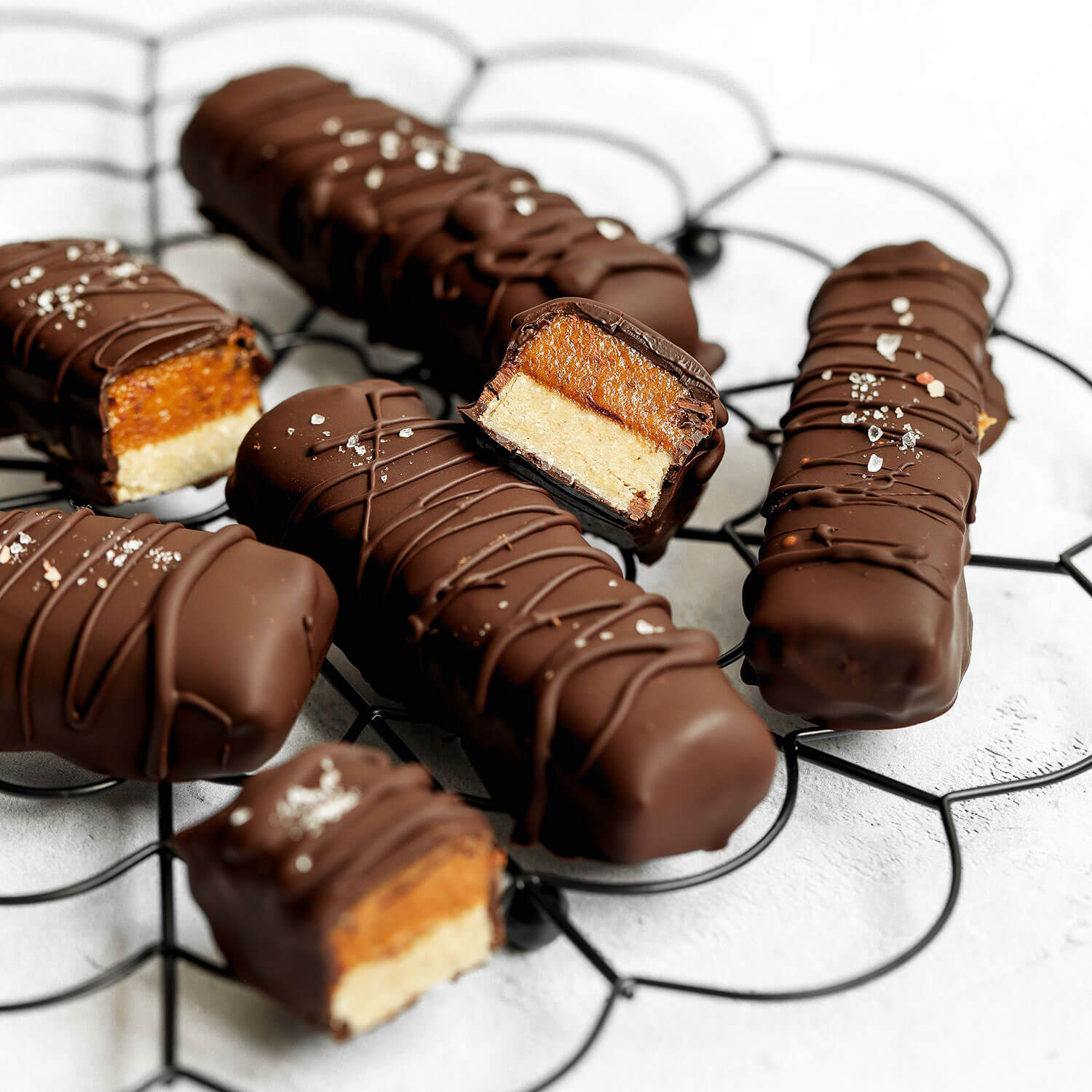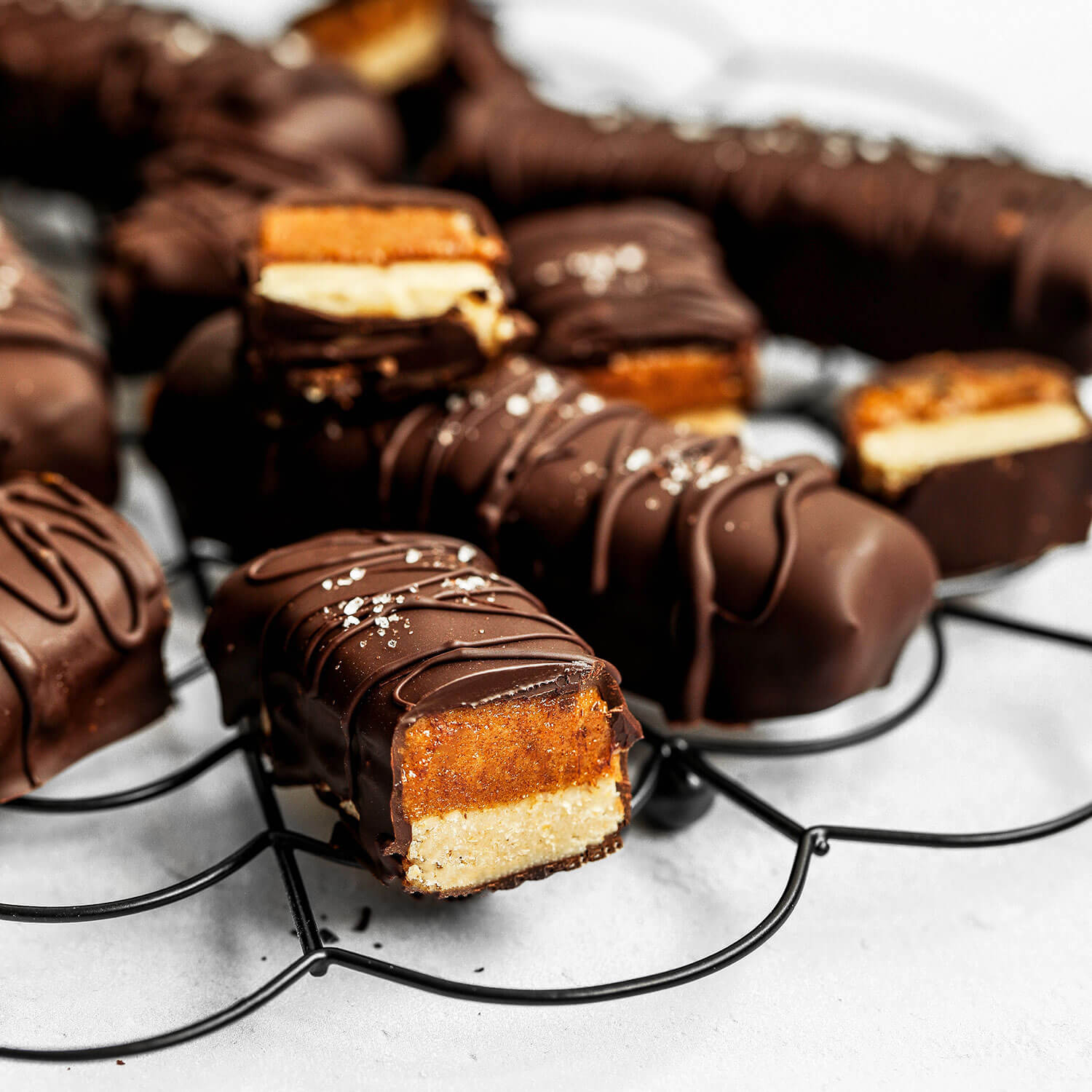 ---
Vegan No-bake Caramel Bars
Makes – 10 bars
For the biscuit base
70g oat flour – plain rolled oats blended into a flour in the food processor. Use gluten-free oats if allergic/intolerant to gluten.
50g ground almonds
1/4 tsp salt
1 tbsp maple syrup
3.5 tbsp coconut oil, melted
For the caramel date layer
140g dates
3 tbsp tahini
1 tbsp milk of choice
pics of salt
For the chocolate coating
150g dark chocolate, melted
Method
In a bowl, mix together the oat flour, ground almonds and salt, then pour in the maple syrup and melted coconut oil. Mix to combine.
Press the mixture in a loaf tin lined with baking paper – I used a 22×12 cm loaf tin. Transfer to the freezer while you make the caramel.
Add all the caramel ingredients into a food processor and blend until smooth. Spread the caramel over the biscuit layer and freeze again for 1-2 hours.
Slice into 10 bars, then dip each into the melted chocolate. Gently place on a chopping board lined with baking paper and chill in the fridge for a few minutes until the chocolate is set.
Store in an air-tight container in the fridge for up to 5 days.
Enjoy!
---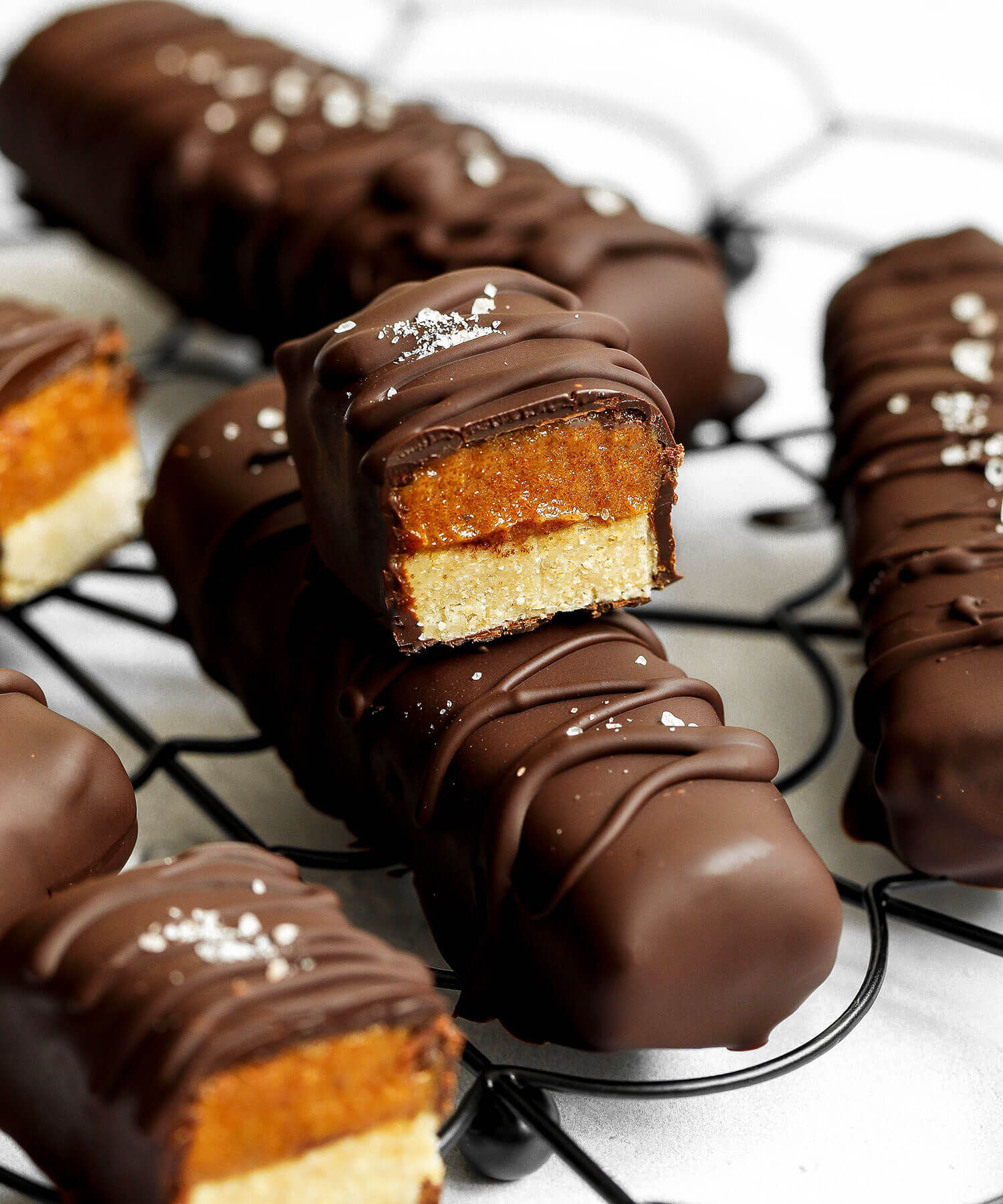 Share This Post